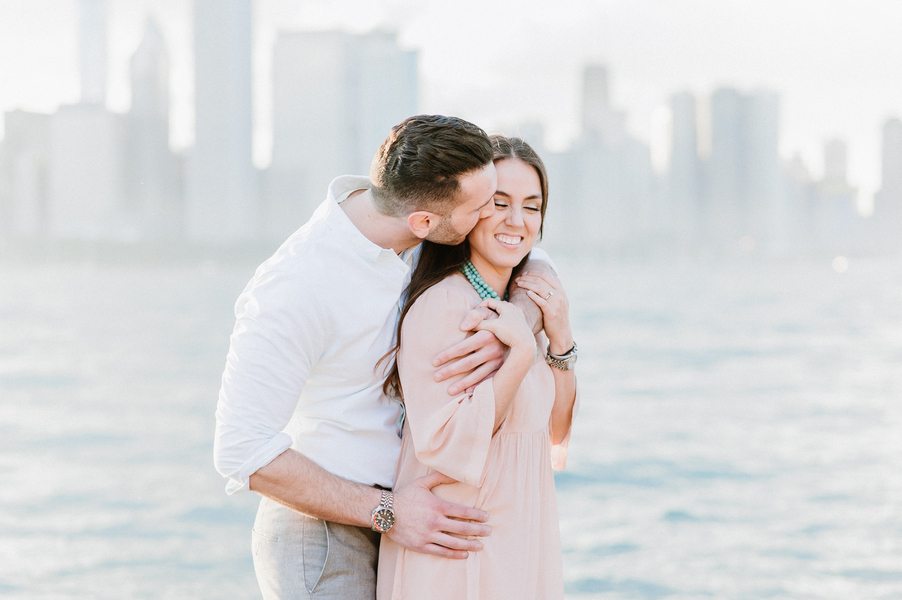 Outdoor Distinctly Chicago Engagement Session
How adorably charming are Iliana + Jamie? You can tell by glancing at their engagement photos throughout the city that they have fallen head over heels for one another.
Nicole Jansma Photography says, "These two are fairly new to Chicago, so they wanted their engagement session to feature their new home and be very 'Chicago.'"
Deciding to spend their first part of the session walking around the Loop a bit for a downtown vibe, the couple started by the Art Institute of Chicago and then made their way to one of their favorite intersections at State and Jackson. Their casual look was perfect for a stroll through the city streets.
For the second half of the shoot, they wanted the best view of the city, so they headed to Adler Planetarium and changed into something dressier. Iliana's peach dress with her bold statement necklace and Jamie's pale blue top looked absolutely gorgeous against the lake.
About halfway through their time at Adler, magic happened when the sun found its way out of the clouds. "It was truly the golden hour," Nicole says.