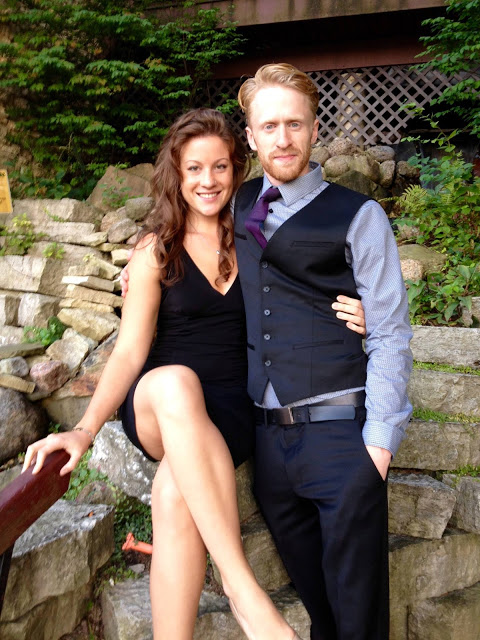 Amanda and Derek
"My Fiance and I met about 6 years ago while both working at a fitness facility. He was a personal trainer and I was in membership sales. It wasn't long until he became my personal trainer. We trained together for two years before we finally made it official and began a serious relationship!
"Four adventurous years later, while vacationing in Colorado for my birthday, he popped the question! We had just hiked to the beautifully pristine waterfalls of Hanging Lake and were relaxing by the iridescent wonder, when he mysteriously reached into his pocket and presented me with a beautiful wooden box from a company I had cherished for years. Without trying to draw too much attention from the other visitors and keep the moment intimate, he got down on one knee and asked me to spend the rest of my life with him. The ring fit like a glove as I lovingly accepted and before we knew it we were surrounded by congratulatory passerby's. It was such a surprising and magical moment. I couldn't have asked for more!" –Amanda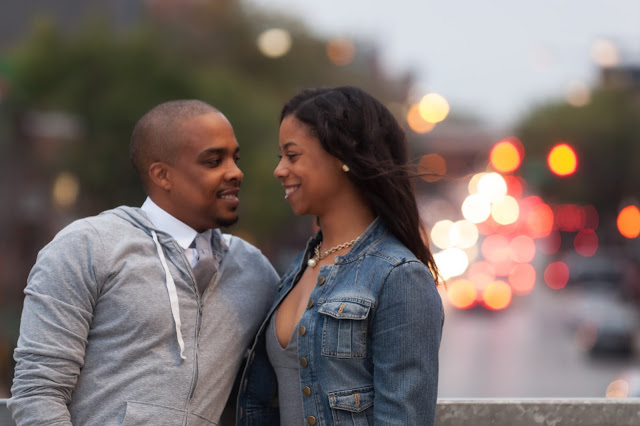 Cherish and Rory
"Rory and I met at a New Years Eve house party and we clicked right away! We talked all night, exchanged info, and then… nothing happened. A month later, it turns out we both purchased the same Groupon to check out a Crossfit gym and after a few fateful events that week, we ended up in a group workout together on a random Saturday morning. The relationship sparked from there!
"This past June, during the first weekend of summer, Rory and Roxie (our dog) set up a picnic at Parmer Square in Logan Square. There Rory encouraged me to teach Roxie some new tricks, but as I reached in the bag, the only treat inside was the ring I had been eyeing for years!"We will be sealing the deal on the 3rd anniversary of the night we met – this New Years Eve!" –Cherish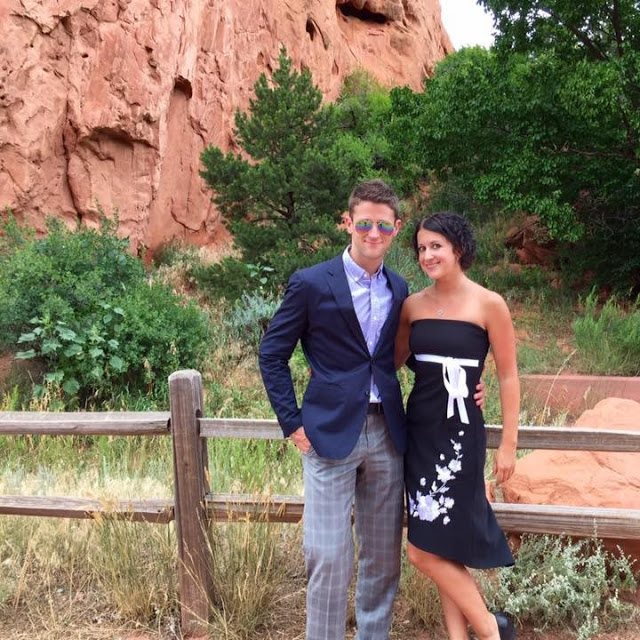 Gabrielle and David
"My fiancé, David, and I met in college. We were in the same friend group for a couple of years, but both of us were in long term relationships for most of college. As those relationships ended, we began spending more and more time together and realized there was a definite spark there. Unfortunately, I was graduating the year before him and he was off to study abroad, so the timing was never really right."Fast forward a year and I get into law school in Chicago, where he happens to be starting a job after graduating. We hang out purely as friends for a month or two but that wasn't enough for me. Right before Christmas, I told him that I liked him too much to be casual and wanted to know if he was all in. He said that he was, and thus began the most amazing journey of my life.
"It was three years in when we took our second trip to Charleston with his family for vacation. His parents went to pick his brother up from the airport and then we were to meet them at the beach for a "family picture." While my FH and I were off by ourselves, they were setting up Chinese lanterns and balloons on the beach, and my fiancé proposed when we walked up! It was a complete surprise! He had been planning it for months, had picked out a perfect ring, and worked with his family to create this lovely moment on the beach. I am so excited to marry my best friend September 2016!" –Gabrielle