The ChicagoStyle Weddings team took on New York Bridal Fashion Week! Follow along to discover the latest and greatest bridal trends of 2018 and get behind the scenes with designers, models and more.
The team began their 3rd day of Bridal Fashion Week at an intimate unveiling event for Kelly Faetanini's latest collection. There, Kelly discussed the inspiration behind each of her new gowns and explained her beautifully detailed designs in depth.
Kelly Faetanini, on her collection…
"This collection was inspired by the sky. It's so beautiful, and calm, and serene. It evokes so much emotion, and that inspiration brought me to Enya and one of my favorite songs by her: Pink Sky With Stars. And then it involved into watercolors: blue blending into blush. And you're going to see that in my collection this year."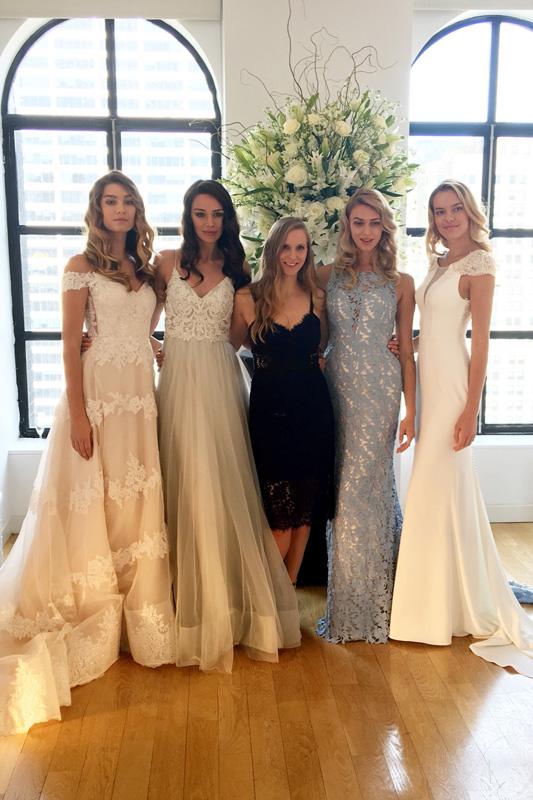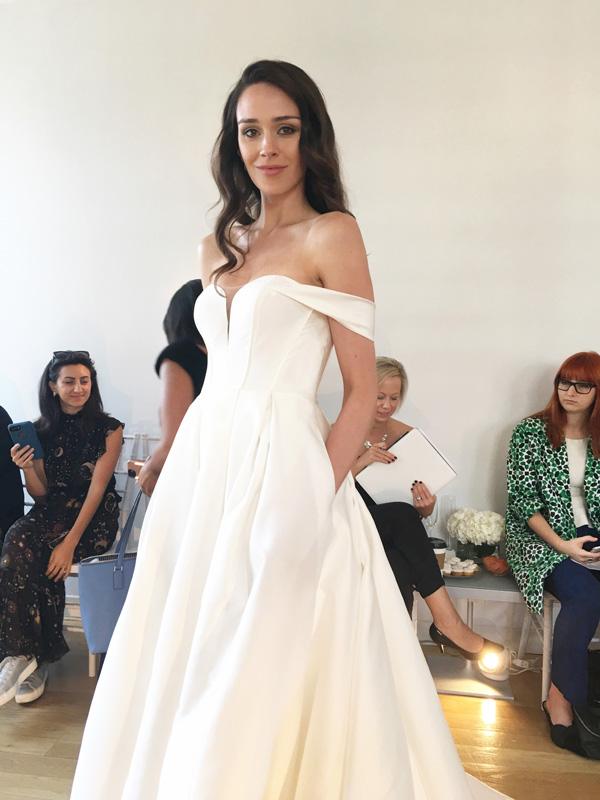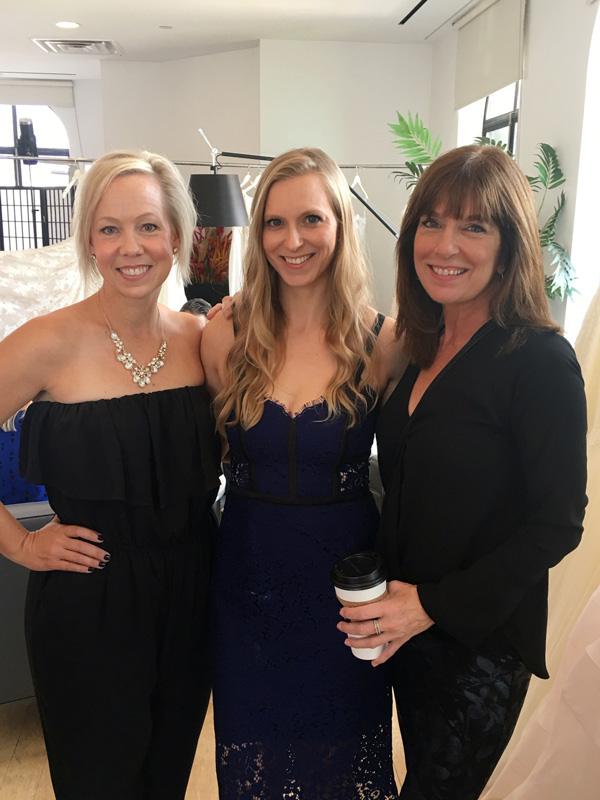 Following Kelly Faetanini's presentation, the team headed for their meeting with footwear designer Jessica Bedard. There, they saw her latest bridal collection: a gorgeous assortment of heels, each of which encompassed the tradition of something old, something new, something borrowed, and something blue.
Jessica Bedard, on her collection…
"The something new is obviously your new pair of shoes. The something blue is the heel. The something borrowed is the magnetic ring that comes with each shoe. Each bride gets an envelope and after she gets married, she sends the ring back to me. I then put it on a new pair of shoes. So the ring travels. One bride passes it on to another for good luck in her marriage. And the something old is the tradition itself, which we have embossed on the bottom of the shoe."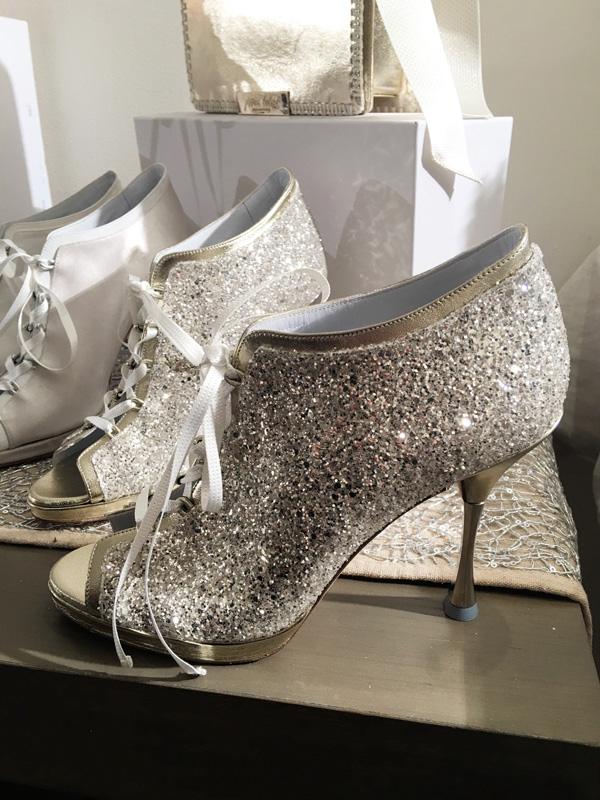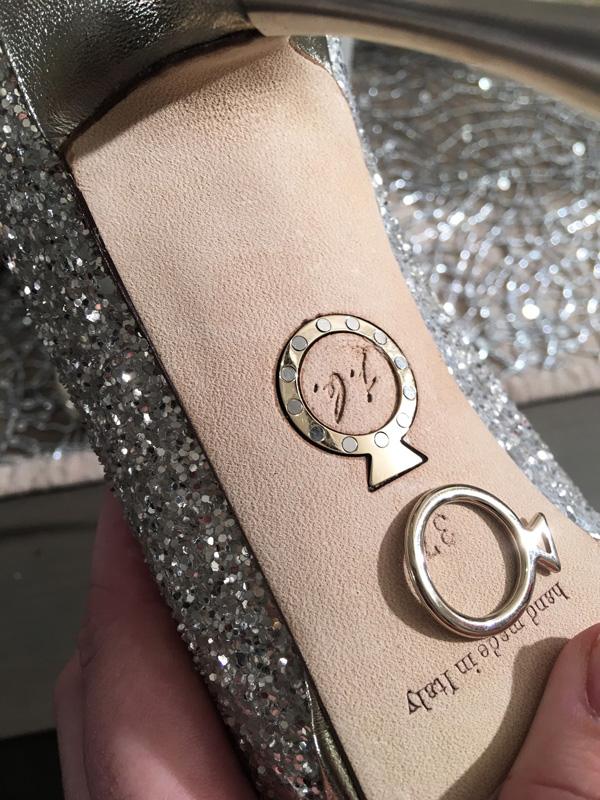 Next, the team headed to the Pronovias show. The upscale and classy affair featured models with natural makeup and simple hair walking around a giant chandelier. Their accessories combined floral and crystal elements that perfectly accentuated the shimmery, regal collection.
Next, the team went to see MinkMaids debut their first ever New York collection. The gowns were decorated with their signature sequins and featured romantic silhouettes and feminine colors. Amanda Jennings, the designer, described her new collections as gowns for "the colorful bride". The dresses themselves were streamlined and restrained yet still offered a touch of flair.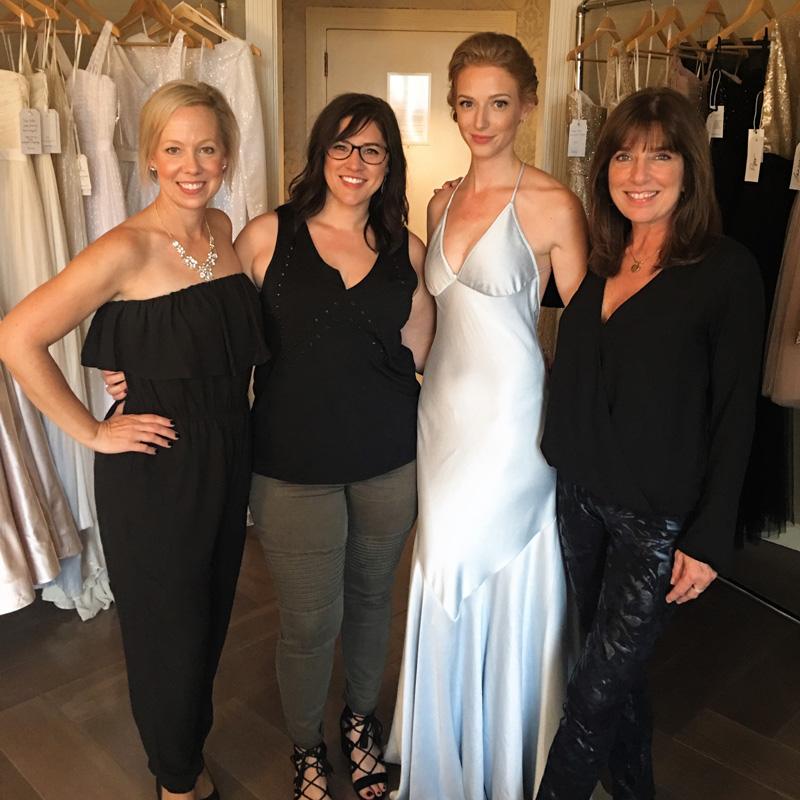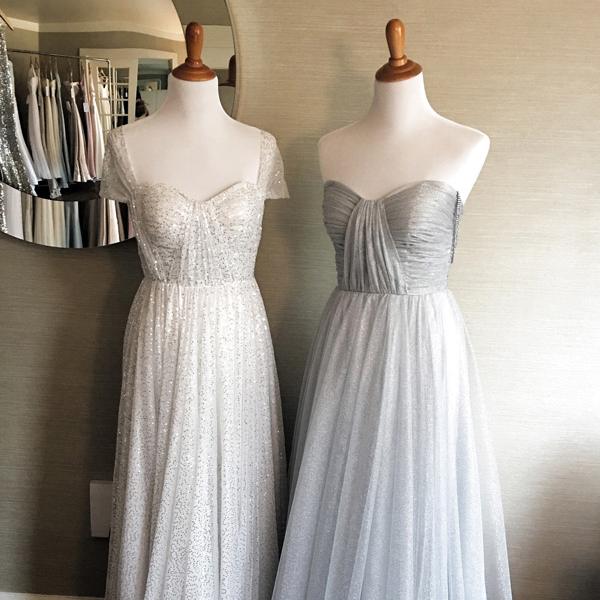 The Sareh Nouri collection was seamless from start to finish, incorporating the brand's signature blue hue into many of the dresses along with statement bow-adorned headpieces and silky fabrics. The team loved their full, shimmery skirts and impeccable use of texture.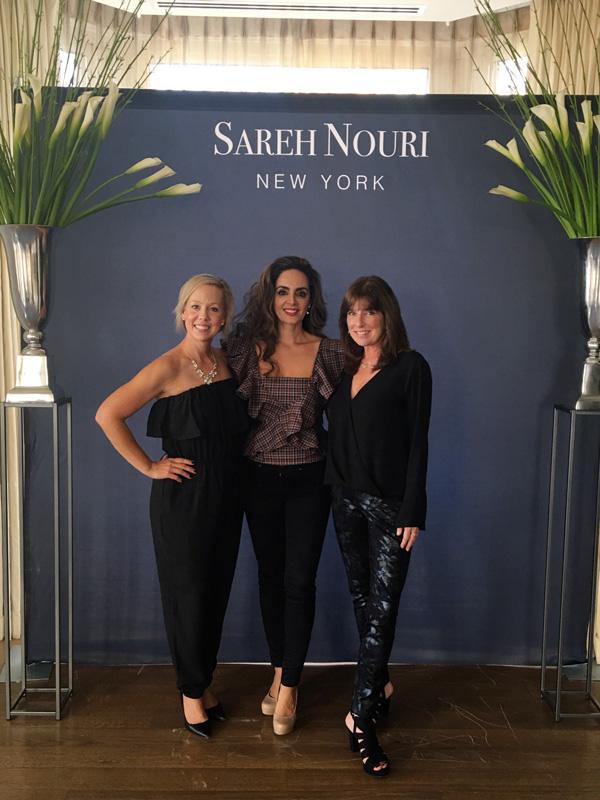 Tomorrow, the CSW team will take on Day #4 of New York Bridal Fashion Week! Stay tuned to see more images and exciting behind-the-scenes details from designers like Jenny Yoo, MoriLee by Madeline Gardner, Elisabetta Polignano and more with the final installment of our New York Fashion Diaries.
Want more?
Want to see more from New York Bridal Fashion Week? Click here.