Kathryn's Bridal swung by the blog to share some tips on how mothers of the bride can ace their supporting role during the dress shopping process. Read on to see what their experts had to say!
As a bridal boutique, we often encounter nervous mothers worried about what to say or do during their daughter's wedding gown dress shopping appointment. So many thoughts and concerns run through the mind of a mother! What is the appropriate amount of guidance and feedback that a mom should to give? Can she tell her daughter which gown is her favorite? Does a daughter really want an opinion from her mom about fashion? Should mothers be an active participant in the final decision?
The search for your daughter's wedding dress is often stressful and emotional, but it really doesn't have to be. Shopping for a wedding dress can really be a wonderful time for mother/daughter bonding if you relax and allow yourself to enjoy the purpose of the appointment. Based on our experience, we'd like to offer some words of wisdom to ease a mother's mind while accompanying her daughter:
Tip #1
Remember that your daughter invited you to be present in this experience because your presence matters. Deep down inside, every daughter wants her mother's approval. Your love and support mean the world to her. Simply being there for her with an open, loving heart is most important.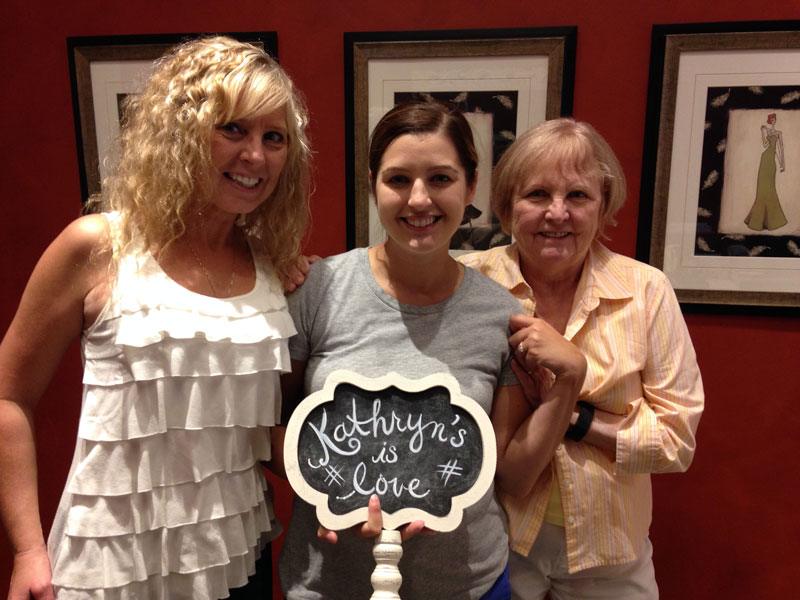 Tip #2
Tell your daughter she is beautiful. She wants to hear those words come out of your mouth and dreams of making you proud. The only thing you must remember to do during the appointment is smile and nod to express your pride!
Tip #3
When she asks you which dress is your favorite, just smile. Resist the temptation to admit you actually have a favorite. Even if you do not like her favorite, again refrain from expressing your opinion. She is really hoping you will love her favored dress as much as she does. Therefore, do not disappoint her by expressing hesitation. She will be crushed if your opinion differs from hers. She needs to hear her mother again repeat the words: "You look beautiful."
Tip #4
Remind her that she is smart and you trust her to pick a dress she looks and feels amazing in. She wants to know that you respect and believe in her choices. Remember that she is the one wearing the dress, so she must make the decision. A mother only gets to dress her young child. Your daughter is now a grown woman, so allow her to select the dress she wants to wear. You cannot talk her into wearing something you want. Let her lead the way. She is capable of making her own decisions because you taught her well. Show your daughter the respect she deserves by supporting her choice.
Tip #5
When she does say yes to her dress and joy is beaming from her face, do not deflate her moment by suggesting she "sleep on it."  The excitement is in the moment she knows this is her dress.  Suggesting she spend an evening thinking about a dress will only puncture the memory with hesitation. You cannot recapture this sense of excitement a bride feels after a night of sleep. In our experience, no bride ever appreciated this suggestion from her mother. The thrill of that moment is gone after sleeping.
Finally, take pride in watching the little girl you adore turn into a woman. A mother's happiness is based on the happiness of her child. Give your daughter every reason to be happy she invited you shopping. Share in her joy and excitement!