On Lifetime's groundbreaking reality show Married at First Sight, singles looking for the love of their life get legally married to a stranger whom they don't meet until their wedding day. A team of experts including sociologists, communication and relationship experts and marriage counselors work together using matchmaking science to create three compatible couples. The social experiment allows viewers to join the couples on their journeys from the altar to their final decision: to stay married, or file for divorce. This year, our friends at Citygirl Weddings & Events had the honor of planning and doing design work for all three of the couples' weddings. They stopped by the blog to discuss planning TV weddings and the very real phenomenon of love at first sight. 
Before your work on the show, were you avid watchers of Married at First Sight? What was your relationship with the show prior to being involved with it?
Kerrie: I had never heard of the show myself. The concept was totally new and interesting. After we got contacted I went and started watching the seasons that had already happened and I got hooked on it. It's so much fun!
Shar: I'd seen an earlier season of the show a while back when I was just flipping through channels and I was like "Whoa, this is super interesting… What do you mean they don't meet until they get to the altar?!" We wouldn't just take on any reality show. Married at First Sight was a show that we actually believed in. Same with the idea that you can meet your soulmate anywhere, anytime. The fact that they have experts taking a look at all of the key factors of what could make a successful relationship is so cool. They're putting people's happiness at risk, so the experts really do take it all seriously.
How did this opportunity come to be?
Shar: I got a phone call on the Citygirl number. Some of the best advice I've ever gotten is always pick up the phone- you never know who's going to be on the other line! I ended up speaking with one of the producers and I was intrigued. So we decided to pursue it and see where things went.
How was planning a wedding between two complete strangers different from planning a wedding for a standard couple who've been together for several years?
Shar: Well, it was interesting because we got to know the three brides and grooms while they had still never met each other. To be honest when we're working with engaged couples, we sometimes don't even meet our grooms right away. So it was interesting to meet our Married at First Sight couples separate from each other. It was cool to see their preferences, their style.
Kerrie: Usually a couple comes in as a unit and they have a similar vibe. This situation gave us much more responsibility to honor both individuals' visions because even though they hadn't met yet, it was still both of their wedding day. The guys deferred to their brides quite a bit, which was sweet. They'd say, "Whatever she wants." Even without having met her, they understood that the wedding would be a little bit more about the bride, which is typical in a standard wedding anyways.
How much of a say did the couples have in designing their wedding? Were they involved in cake, floral, and venue choices, or were those decisions made by the producers?
Kerrie: It's different because the weddings had to be planned from a TV perspective, which means the room had to be used a little differently than it would be for a normal, untelevized wedding. The producers had parameters, but only so that the wedding would translate well on TV.
Shar: That's a great way to put it. Things on camera show from a much different angle than what the guests see. So you have to think "Okay, what's going to go behind Camera One? Is Camera Two picking up that exit sign in the back? Is the drapery visible enough? How do we style the space so that as often as possible, the cameras are hitting good angles?" The producers left the majority of the design work up to us and the couples. Their input was mostly just related to how everything would look on screen.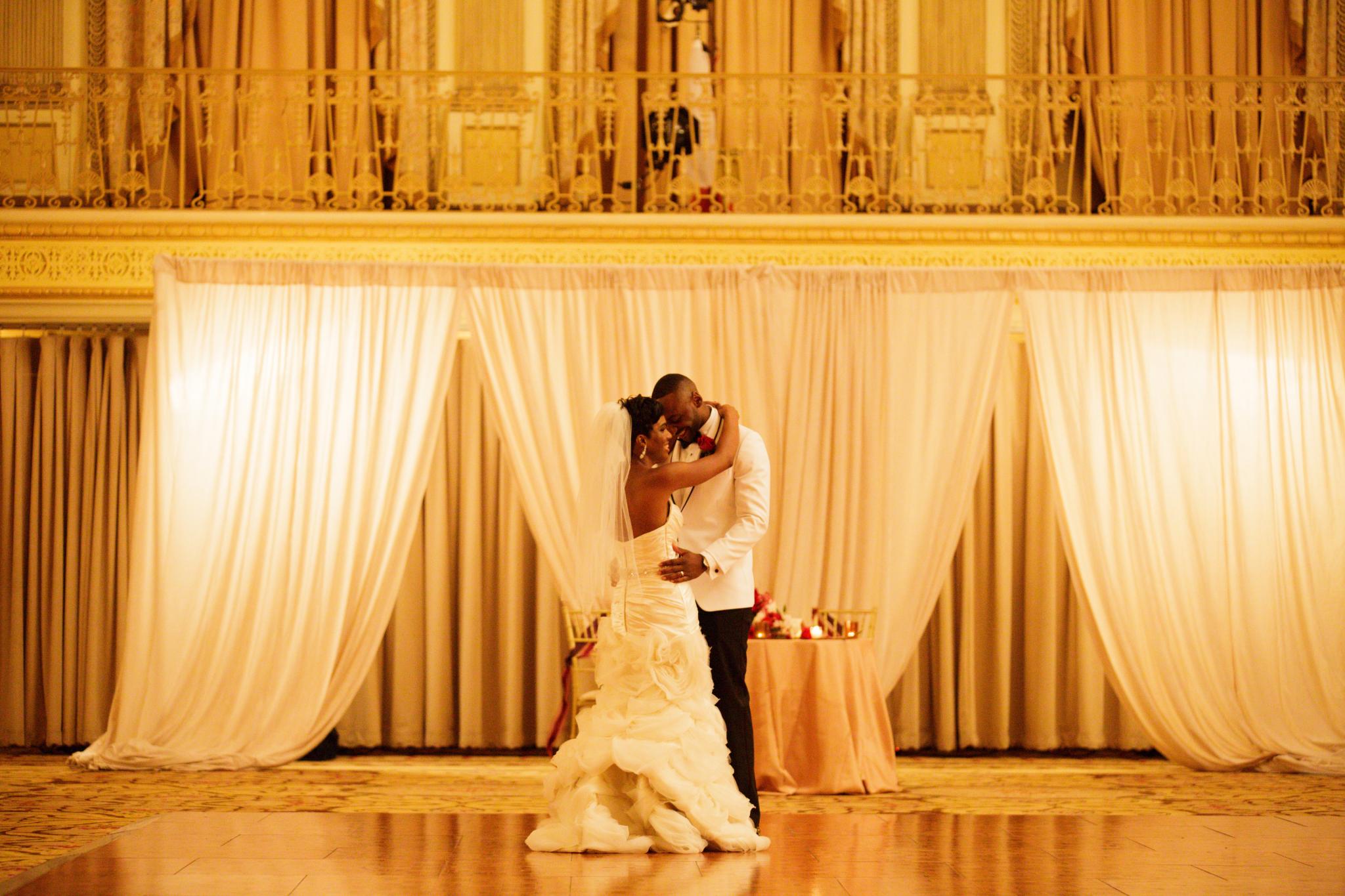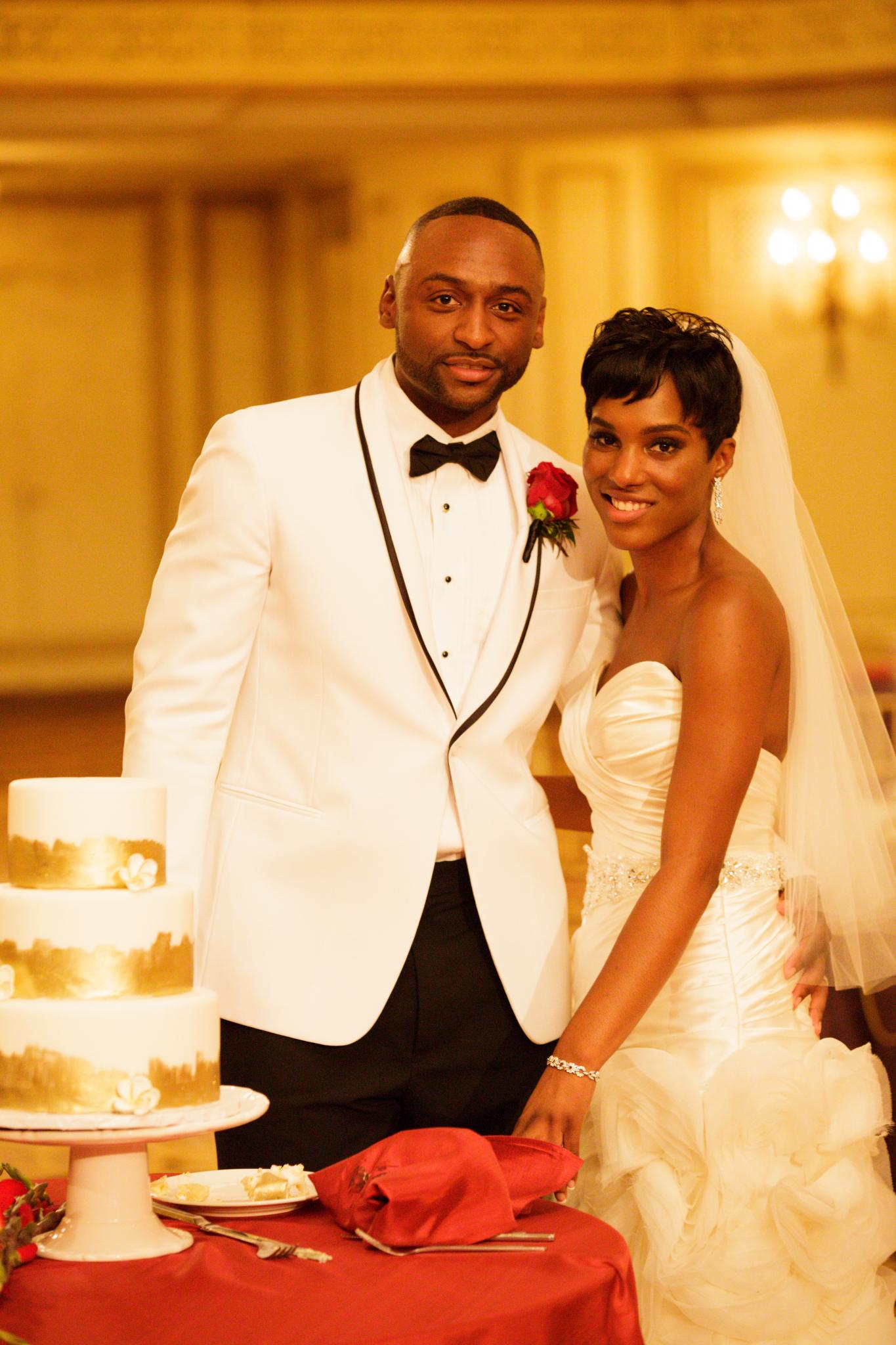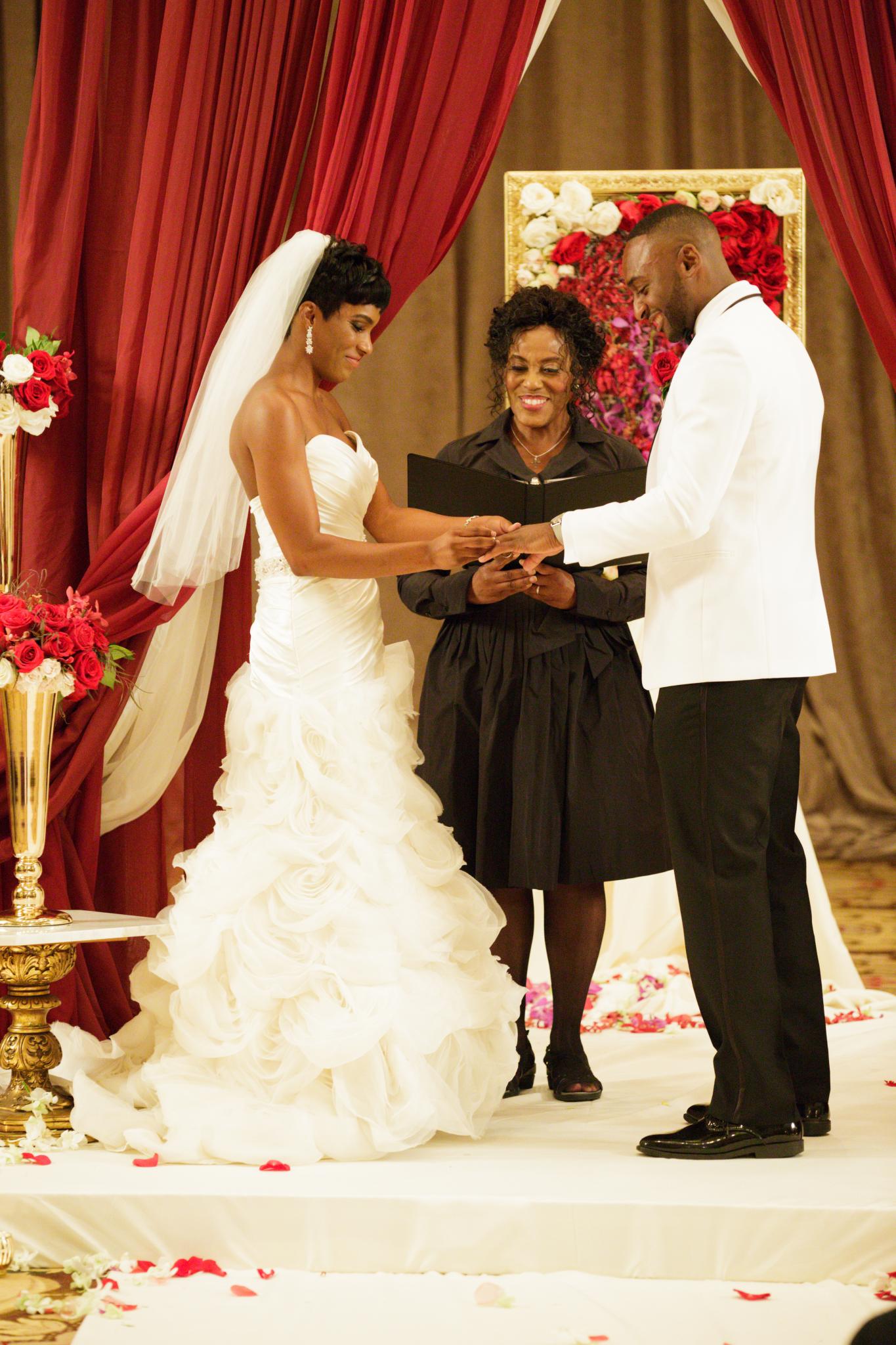 Can you explain the design process that went into creating these weddings?
Kerrie: It was like A Beautiful Mind. We had three big boards for these weddings- which were all happening consecutively- so we could keep our thoughts straight. The boards were full of inspiration: swatches from dresses, color stories, photos, notes about the couples' preferences… Considering that all three weddings happened at the same venue, they were truly three very differently styled weddings, which was a good thing for everybody. It made the weddings themselves unique, and it also was nice for us not to have to do the same thing three times in a row. We also felt a big responsibility to make the weddings as lovely and welcoming and wedding-like as possible. We wanted to make them feel authentic- really like a union- because when a girl dreams about her wedding, she probably doesn't imagine 10 cameras in her face.
Shar: Kerrie did an amazing job with the design concept of planning all these weddings at the Palmer House– one of the most historic, iconic, Chicago hotels. Danielle and Cody's wedding was very boho-chic. How do you even accomplish that at the Palmer House? We did our best to honor the couple's wishes while not fighting the venue's aesthetic and letting it shine. And everything ended up working out beautifully. There was stress though, I'll be honest. I ended up buying Play-Doh and bringing it to our meetings and sit there for hours talking about design. We had so much to juggle. What would the wedding would look like on camera vs. in person? Would it honor the couples' wishes and hopes? Would the three weddings look totally different from each other? It was a challenge, but that's why we loved it.
What was the energy like in the room as the bride walked down the aisle to meet her perfect stranger?
Shar: The experts can do everything they need to do and things can look amazing on paper but the X factor- the one that's not a given- is love/attraction. The natural spark. All three couples kissed at the altar and had a least a little bit of that spark, on some level! On past seasons, some of the couples have no spark whatsoever.
Kerrie: With the couples we typically work with, there's obviously still excitement and anticipation but we know for sure that those couples are into each other. With the Married at First Sight couples, there was an element of "Are they going to like each other?" All three seemed to have an initial attraction.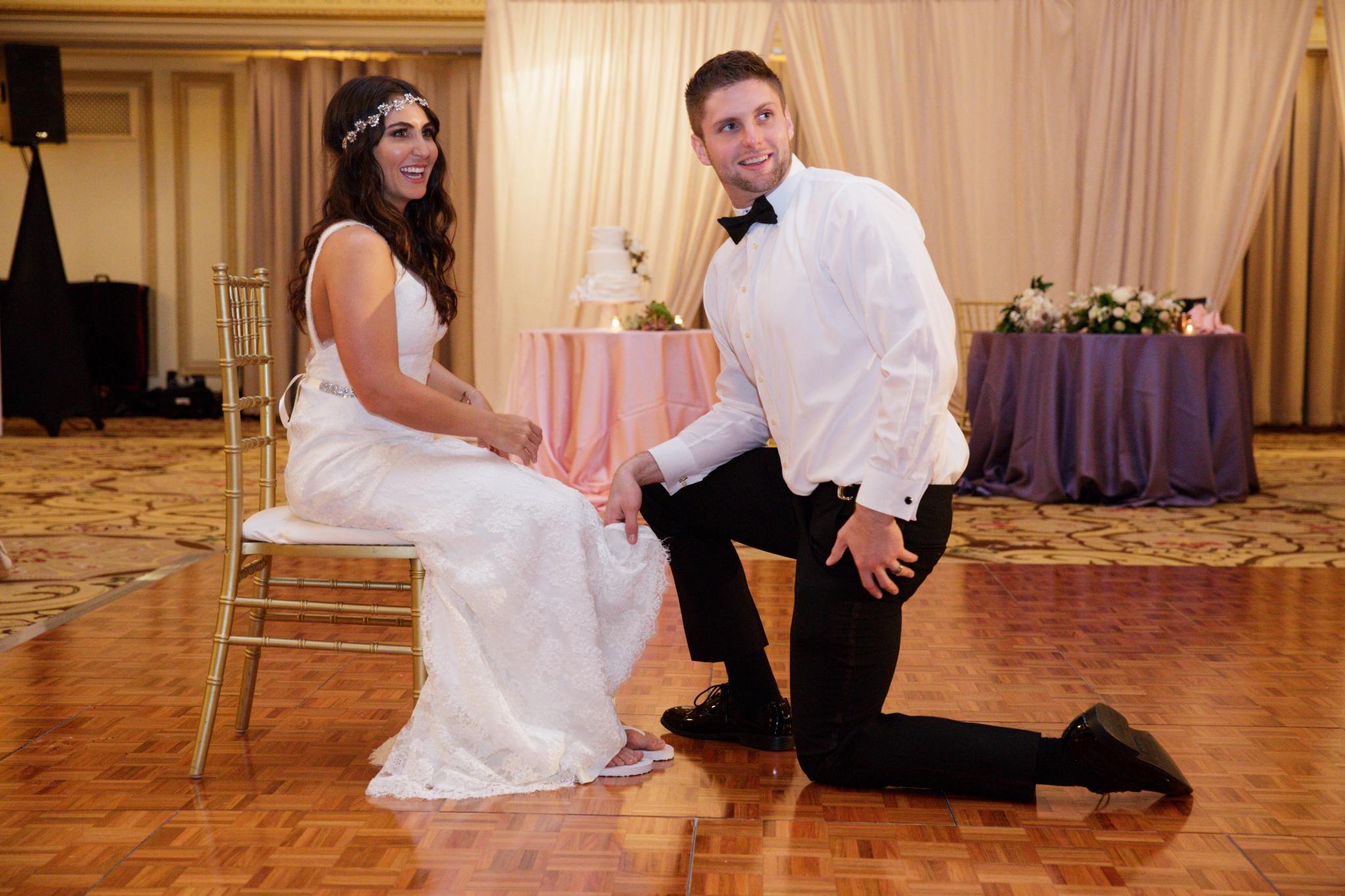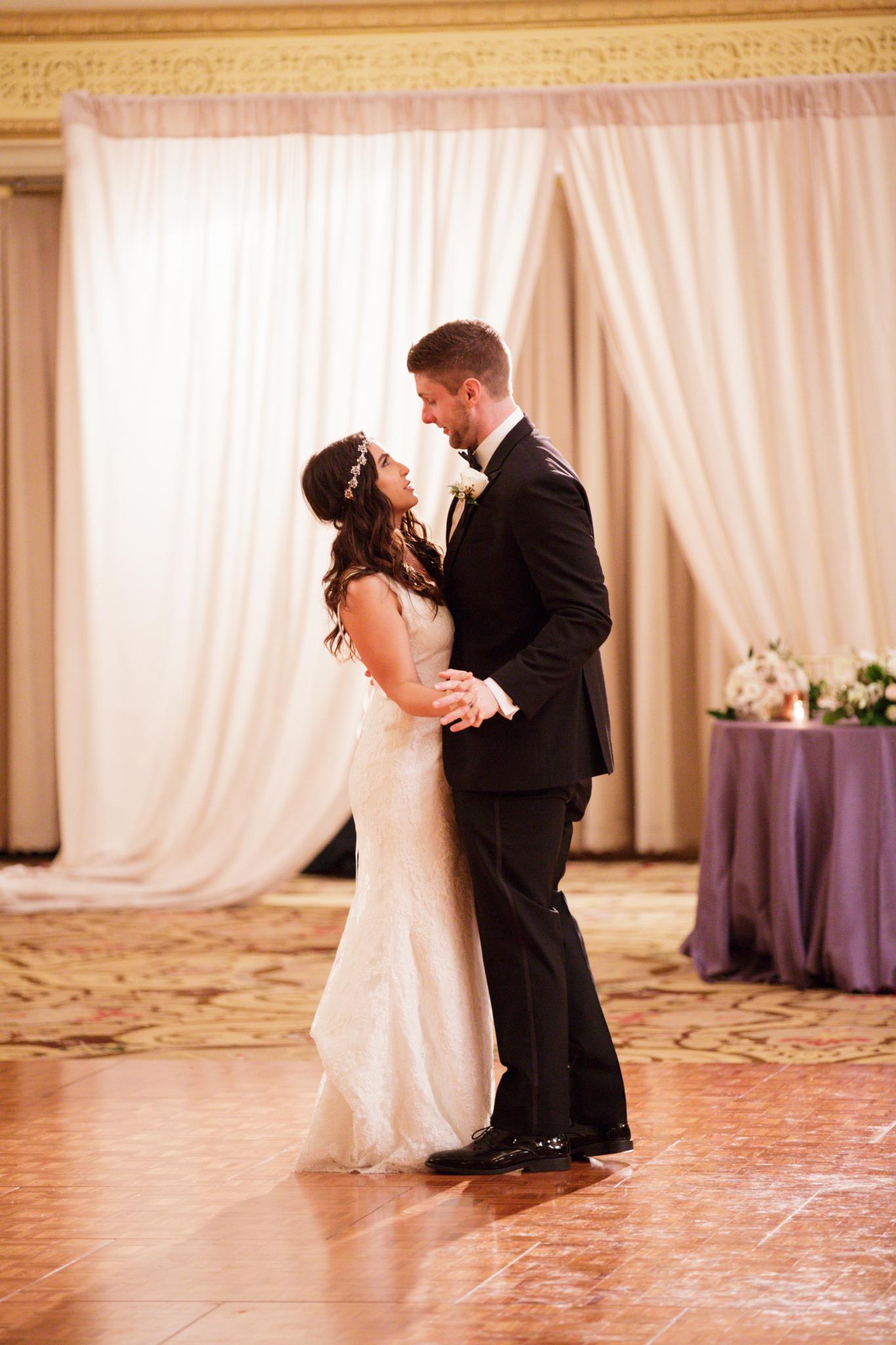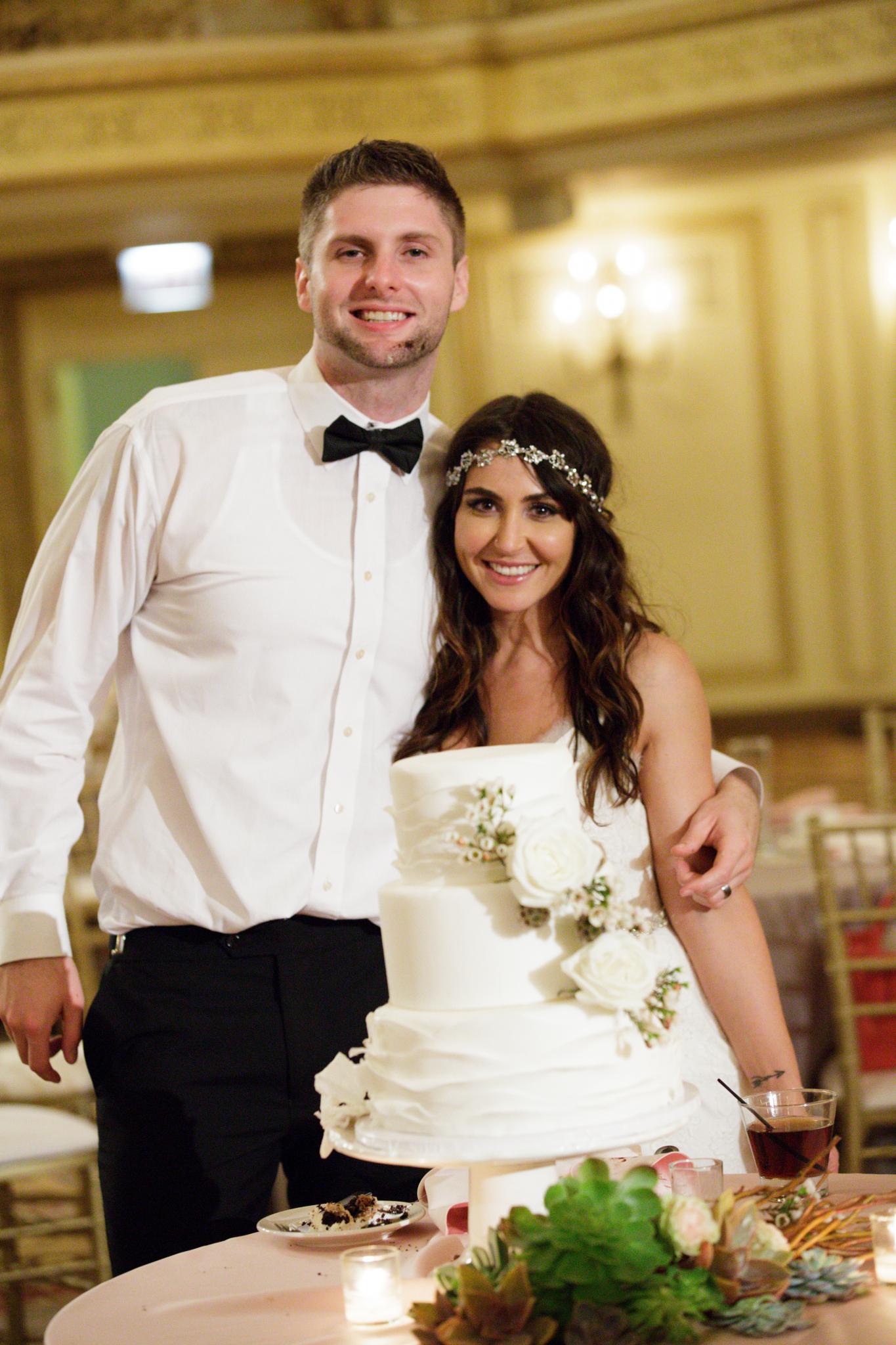 Did you watch the rest of the show and keep up with the couples you helped to tie the knot?
Shar: We watched every episode! We watched their Twitter, too. Like every single couple of ours, we wished them the best and wanted them to be as happy as they could be. I started working on the wedding side of events because I believe in true love, I believe in that happiness, and I always want to see our couples succeed.
Kerrie: Exactly. I don't discount any way that people meet. It could be an app on your phone, it could be at the grocery store, it could be Married at First Sight– there's no real formula for meeting the right person. It's a lot of luck, a lot of fate. All three couples were super brave and went into the show with the right intentions.