GUEST POST BY BON MACARON Macarons (mah-kah-ROHN-s) are an iconic food item in Europe, similar to the cupcake in the U.S. They are commonly mistaken with "MacarOOns," which are a coconut cookie. All European Macarons are made with almond meal, egg whites, and sugar. Fillings are traditionally made with chocolate, buttercream, or jam.
Macarons are well known in Italy, France, and Switzerland. Each country uses different meringue techniques, creating three unique texture styles of the cookie.
The finest modern day macarons in Paris are made by Pierre Hermé and Ladurée.
Some have traced the French debut back to the arrival of Catherine de Medici's Italian pastry chefs, whom she brought with her in 1533 upon marrying Henry II of France. In Nancy, France two nuns, Sisters Marguerite and Marie-Elisabeth, created the biscuit style "Nancy Macaron" to fit their dietary requirements. They later sold them to make money and became known as "Les Soeurs Macarons" — The Macaron Sisters.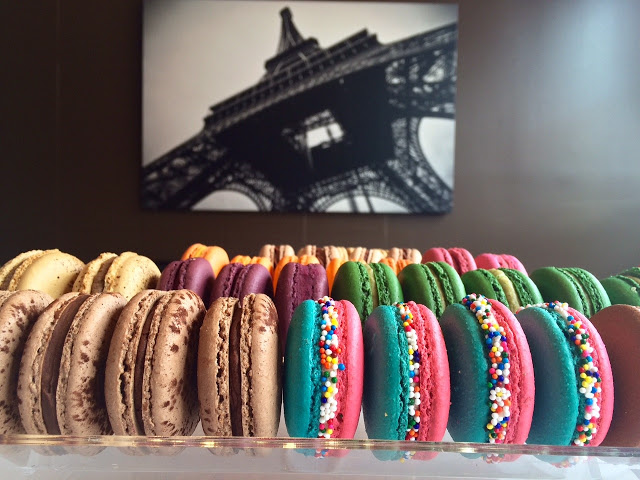 In the 1930s, the colorful Paris Macaron was created by Pierre Desfontaines of the French Pâtisserie Ladurée. In Zurich, Switzerland, Richard Sprungli first sold his Swiss version called "Luxemburgerli" or "Luxembourger" which is more airy in consistency.
Making macarons is a labor intensive, technical process. It takes time and commitment to master the craft. It takes two hours to make a batch: making the perfect meringue, mixing the batter, — called the "macaronage" process — hand-piping each shell and the fillings, and hand assembly.
Bon Macaron
 founder/chef, Catherine Cooper, is a Chicago-area native and learned to make macarons in Paris, France. Cooper suggests serving macarons during your event such as at a sweets table, a small course for the Champagne toast, or with coffee. "A fruit flavored macaron pairs perfectly with Champagne and is a stylish way to welcome your guests."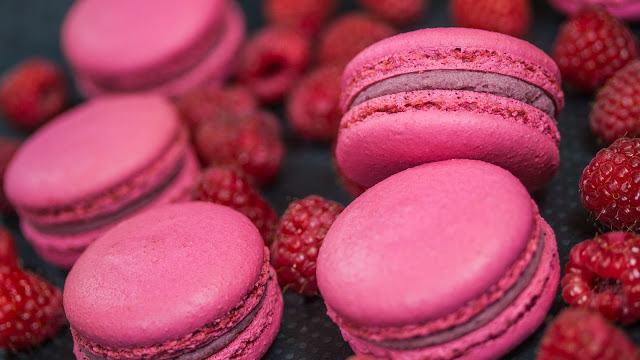 Bon Macaron is open for walk-ins every Saturday 11am-4pm. Clients can also contact them to customize an order for pick-up/delivery Monday-Saturday. To book a tasting, call 312.228.4325 or find them on Facebook and Instagram!