Yahaira and Ashton brought a vibrant dose of New Orleans flair to their Chicago celebration. All photos by Jasko Omerovic Photography.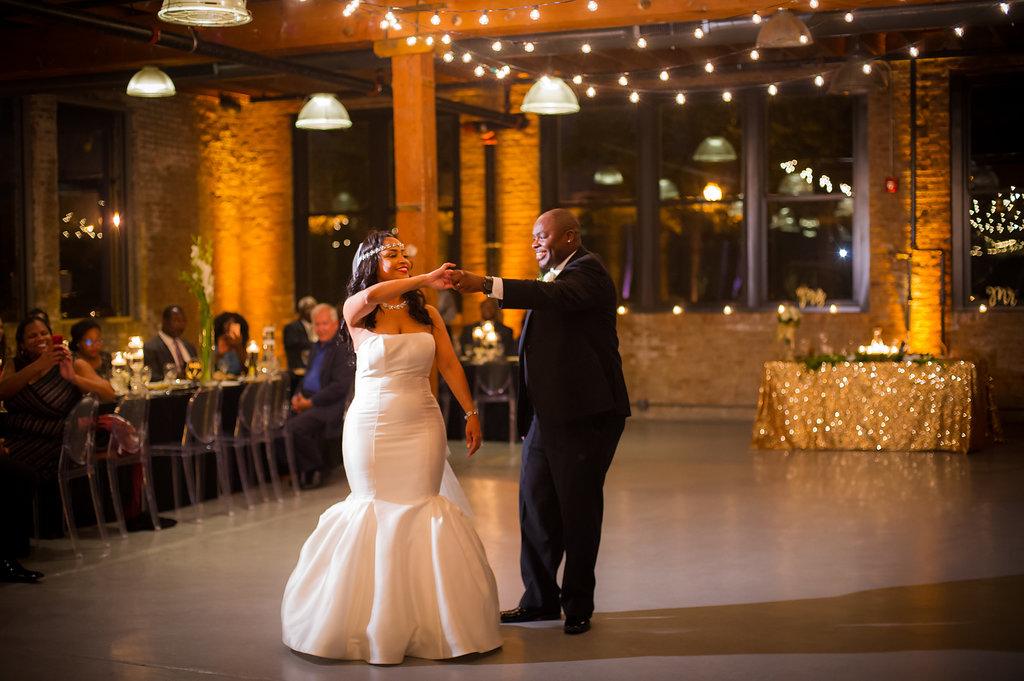 "Ironically, Ashton and I moved to Chicago at almost the same time during the summer of 2010 from New Orleans, LA, and Cleveland, OH respectively. We met in 2015 on an online dating site, and met each in person for the first time at one of our neighborhood bars. From there, we hit it off and continued to date until May of 2016 when Ashton proposed shortly after midnight on the top of floor of the Empire State Building in New York. It was a total surprise after spending an amazing evening sightseeing the city.
Our wedding day started out with me, my daughter Liannah, my sister, and our mothers arriving to the hotel that morning. The suite was outstanding! The room was named after Ludwig Mies van der Rohe, which happens to be my favorite architect, and it had floor to ceiling windows with beautiful views that overlooked Lake Michigan. There were champagne and chocolate covered strawberries waiting for us when we walked through the door. Throughout the whole day, I felt very calm and confident our wedding planner Nicole would take care of everything for us. I didn't feel anxious or nervous, I felt like I just had to show up and look pretty!
One of the reasons we picked Architectural Artifacts was because we both felt it fit our personalities. Our wedding was a little different in that we didn't have a traditional wedding party; we both had a best man stand with us during the ceremony, and we had the ceremony conducted in English and Spanish. The most special part of all was walking down the aisle and seeing my handsome husband waiting for me, and to be surrounded by all the special people in our lives.
The reception was outstanding. Our colors were black, gold, and white and while we didn't really have a wedding theme, we did want to incorporate my Puerto Rican culture and Ashton's New Orleans culture throughout the celebration. We had a Puerto Rican band named Bomba Con Buya that performed a traditional style of music called Bomba- percussion based music, usually played with two or more drums that's a mixture of African, Spanish, and Taino cultures from the island. Our guests loved it. It was very interactive, and it was a great way to get people up and dancing.
Our evening ended with a New Orleans style brass band called Four Star Brass Band. In New Orleans, weddings typically end with a "Second Line". It's basically a parade lead by the band and the bride and groom, in which we and our guests danced around the venue and out into the street until we couldn't dance anymore. Our guests lit sparklers as we were whisked away into the night. A perfect ending to a perfect night."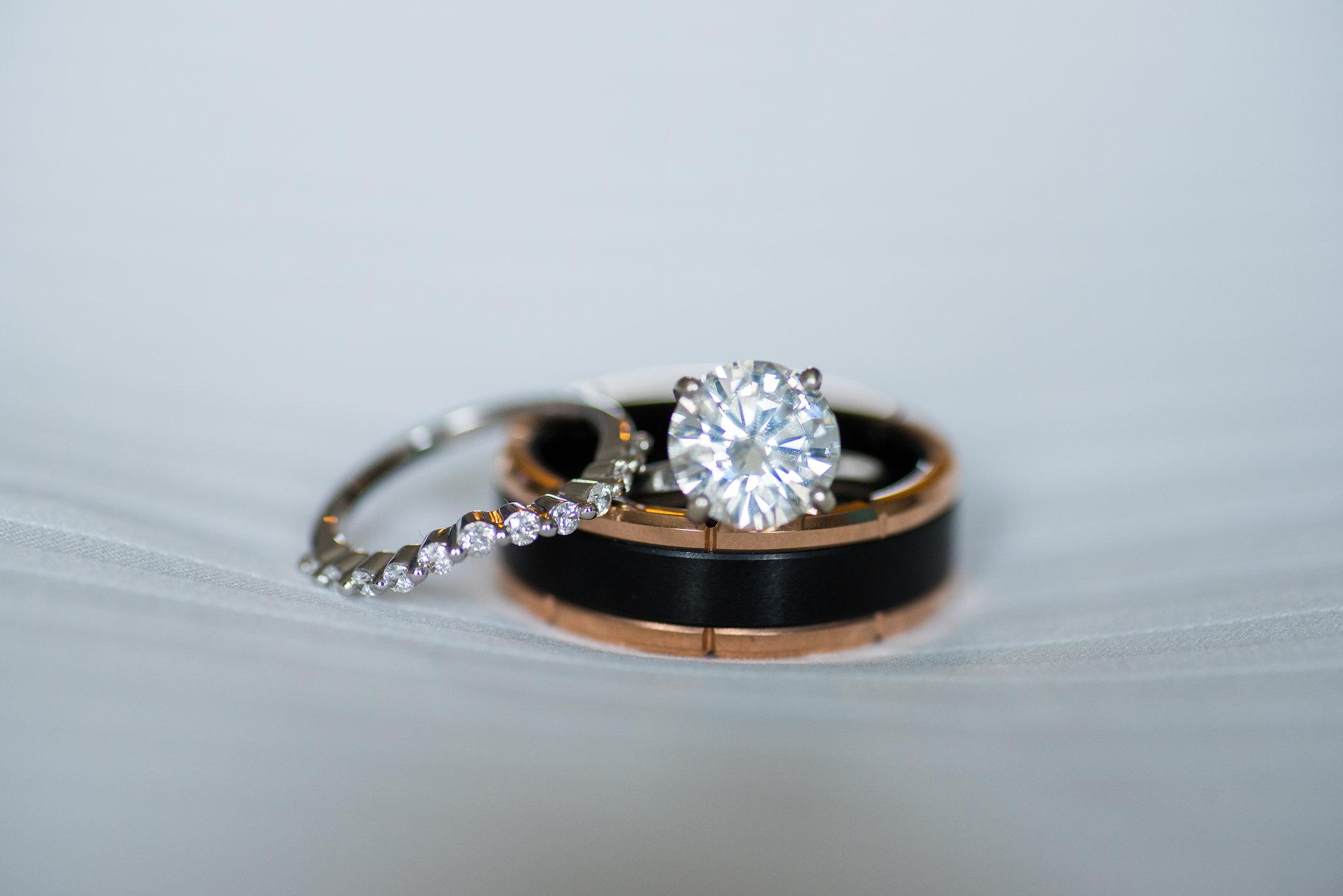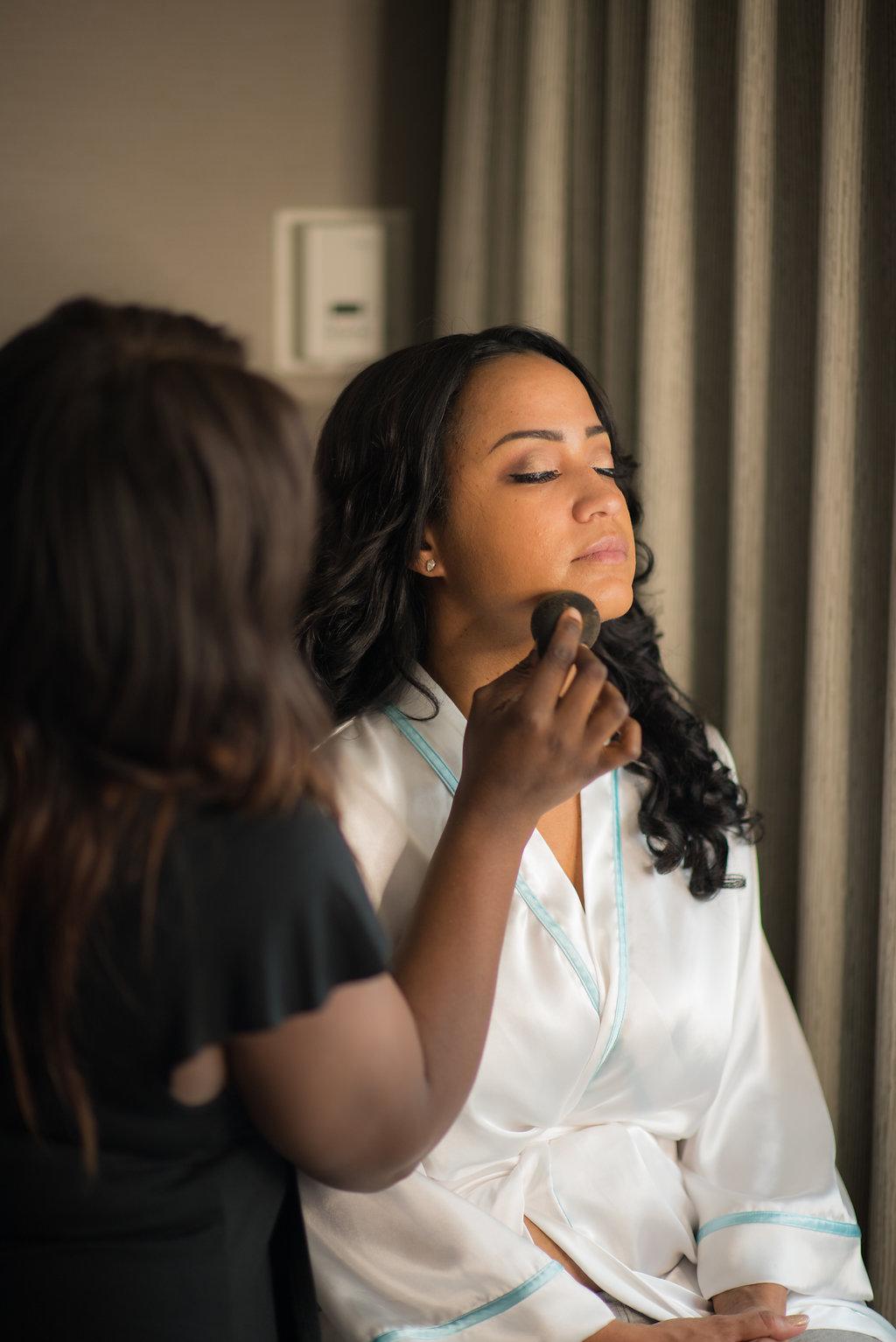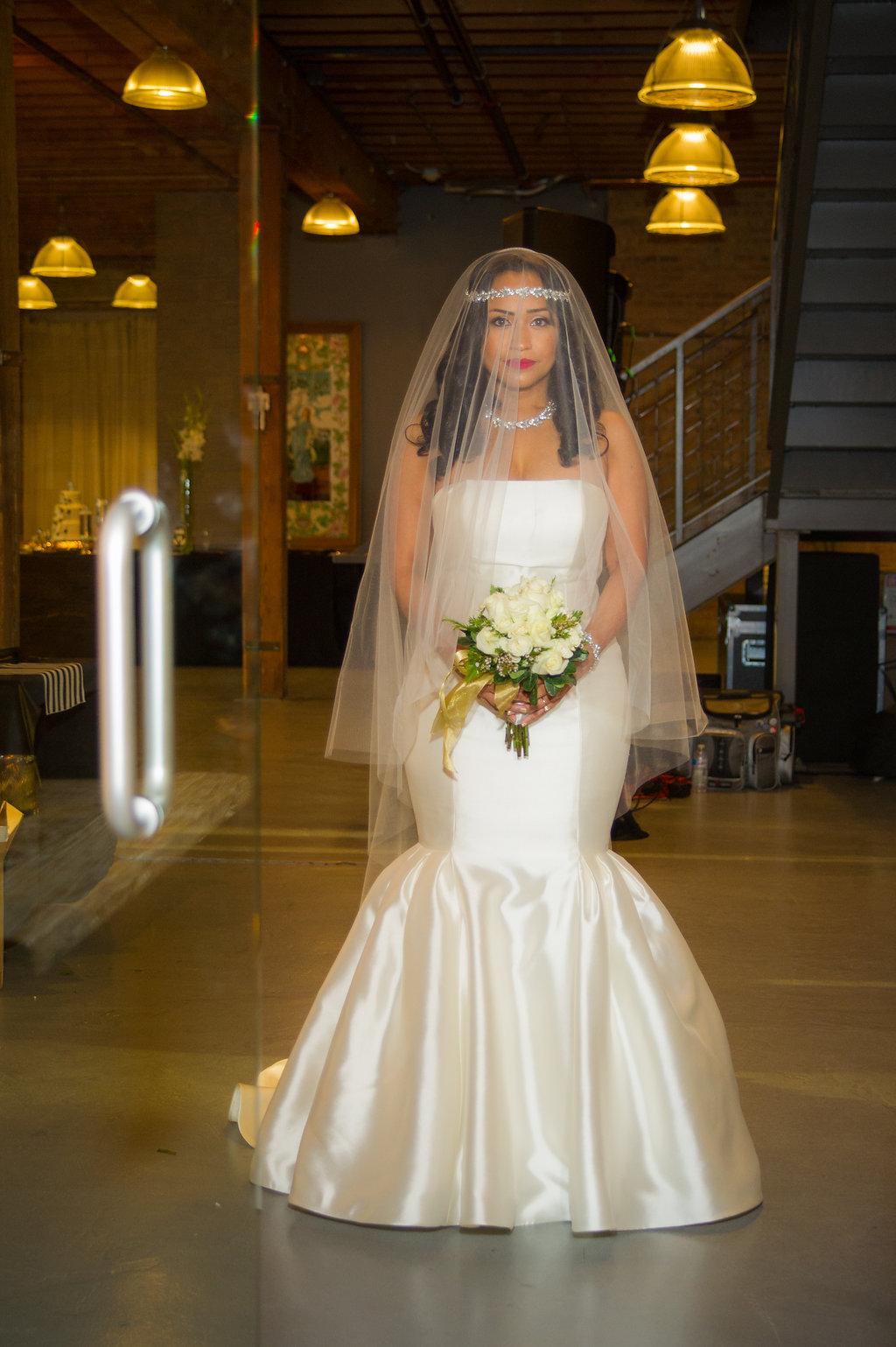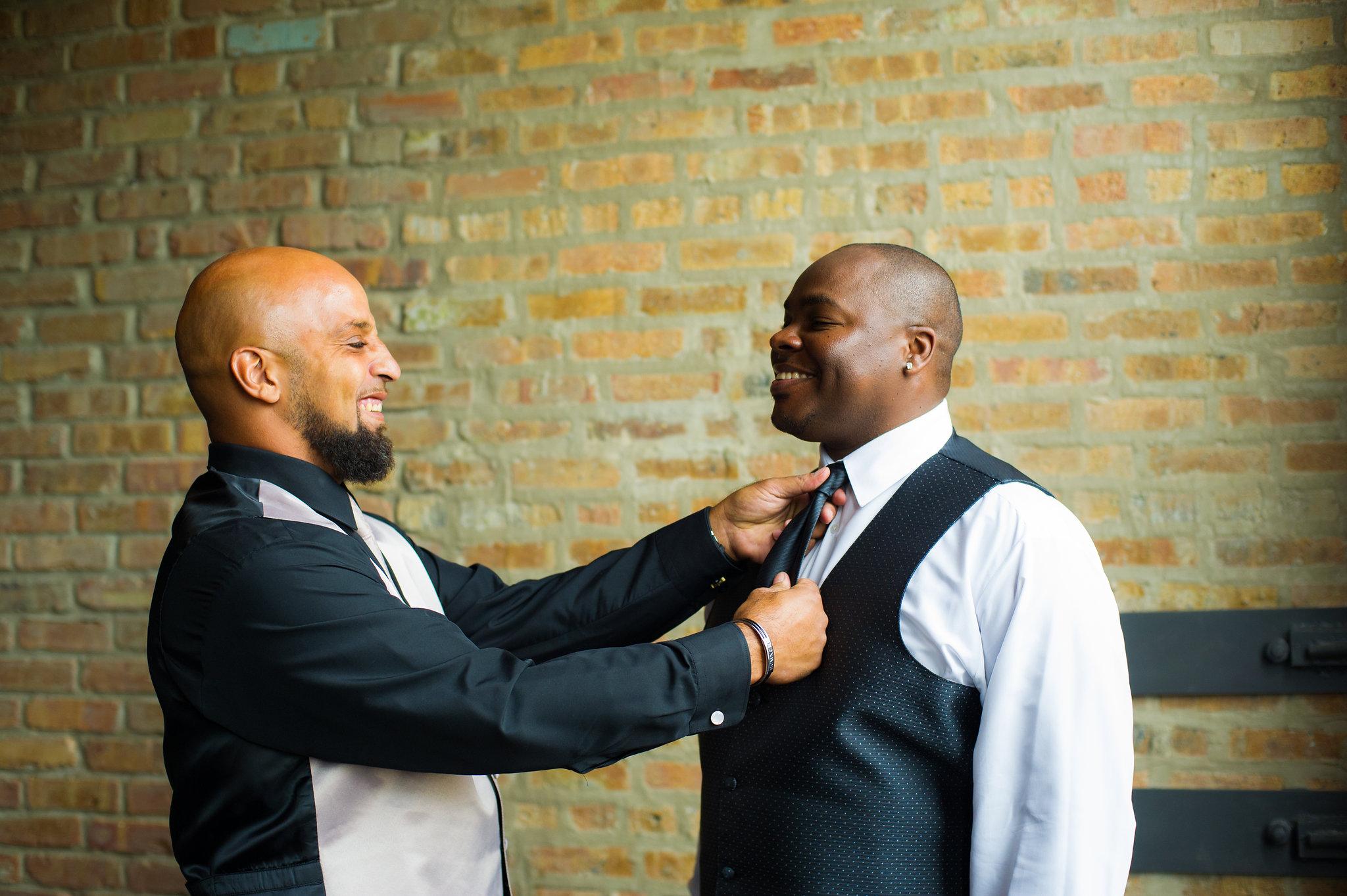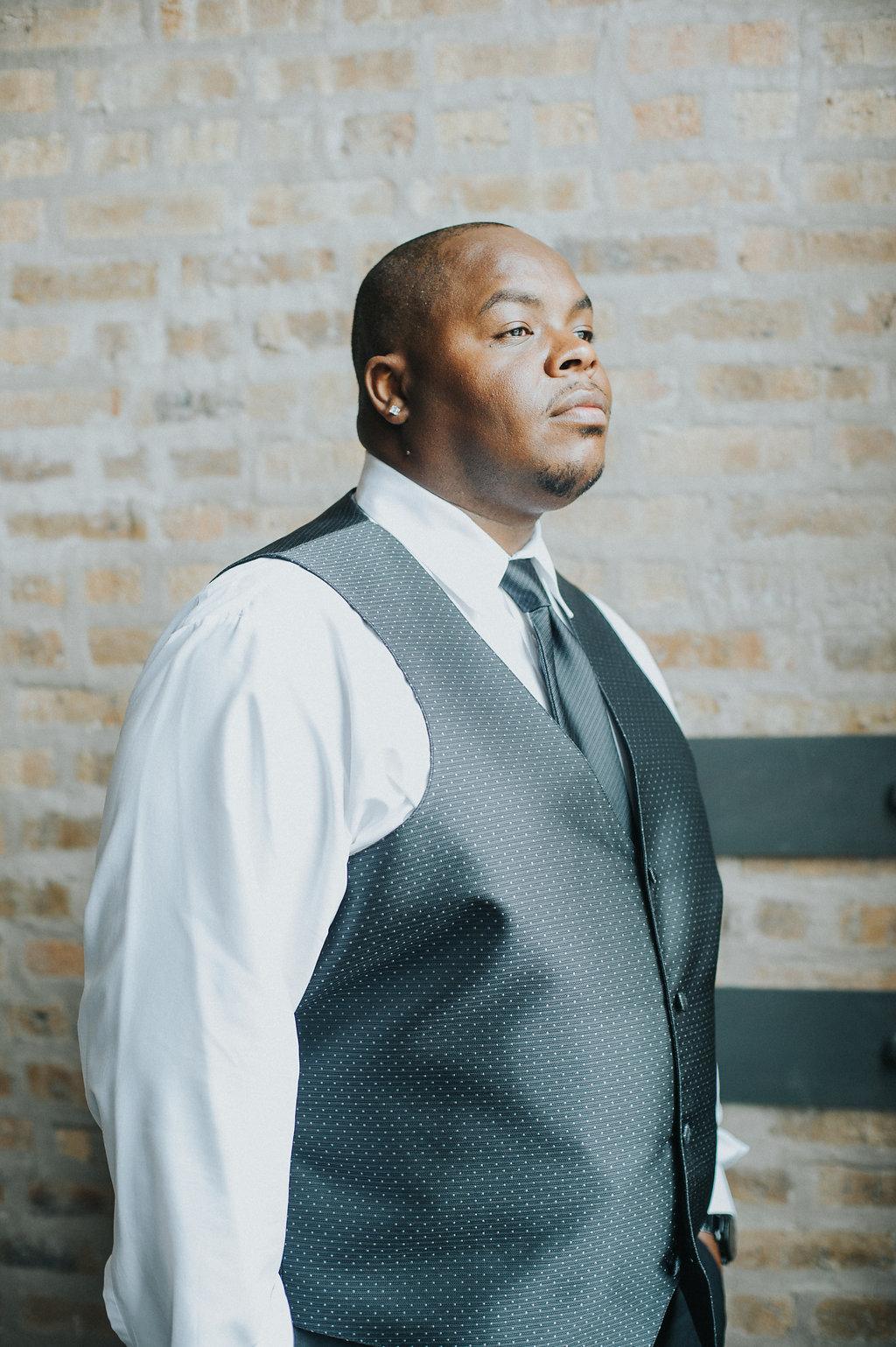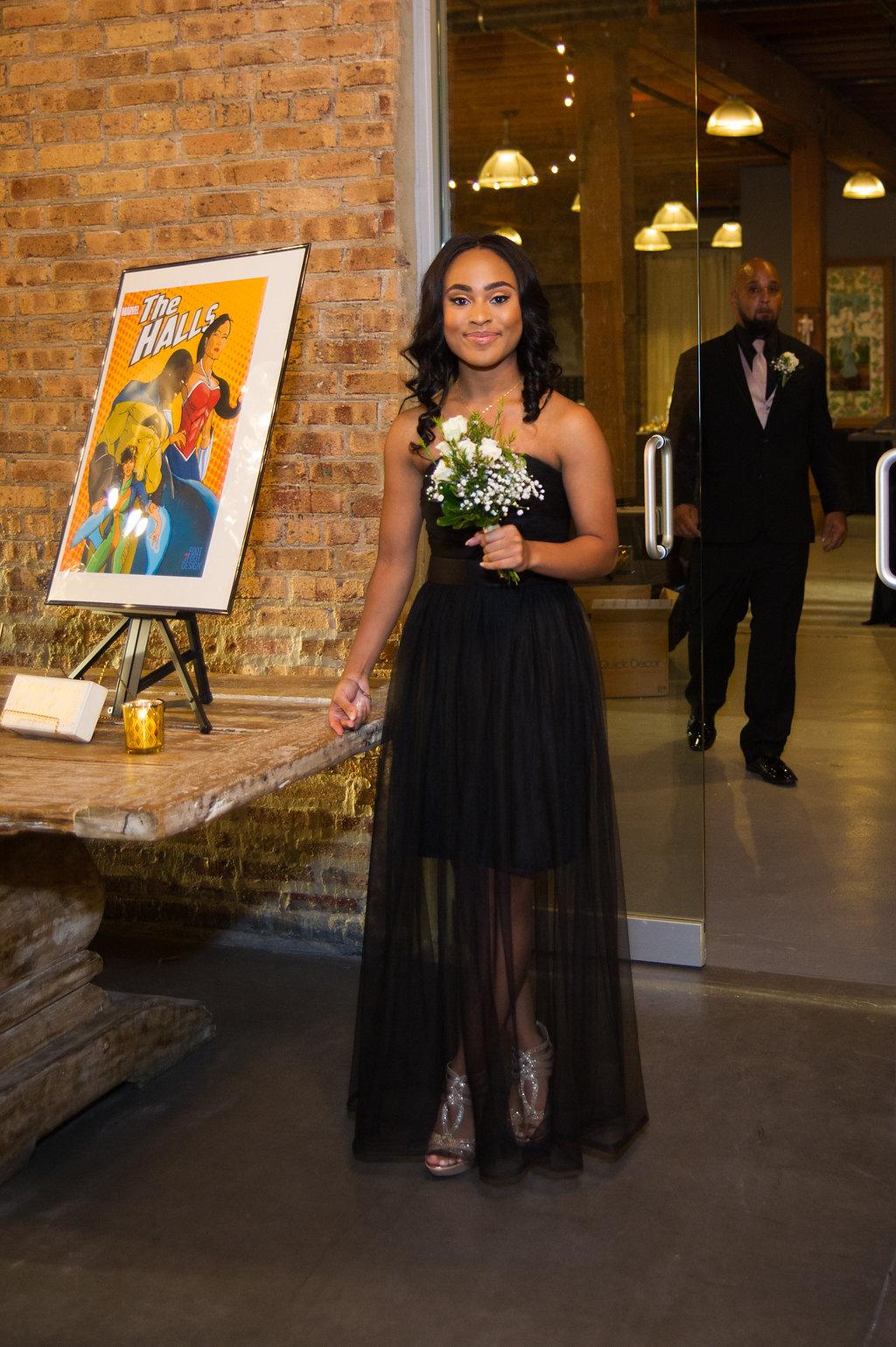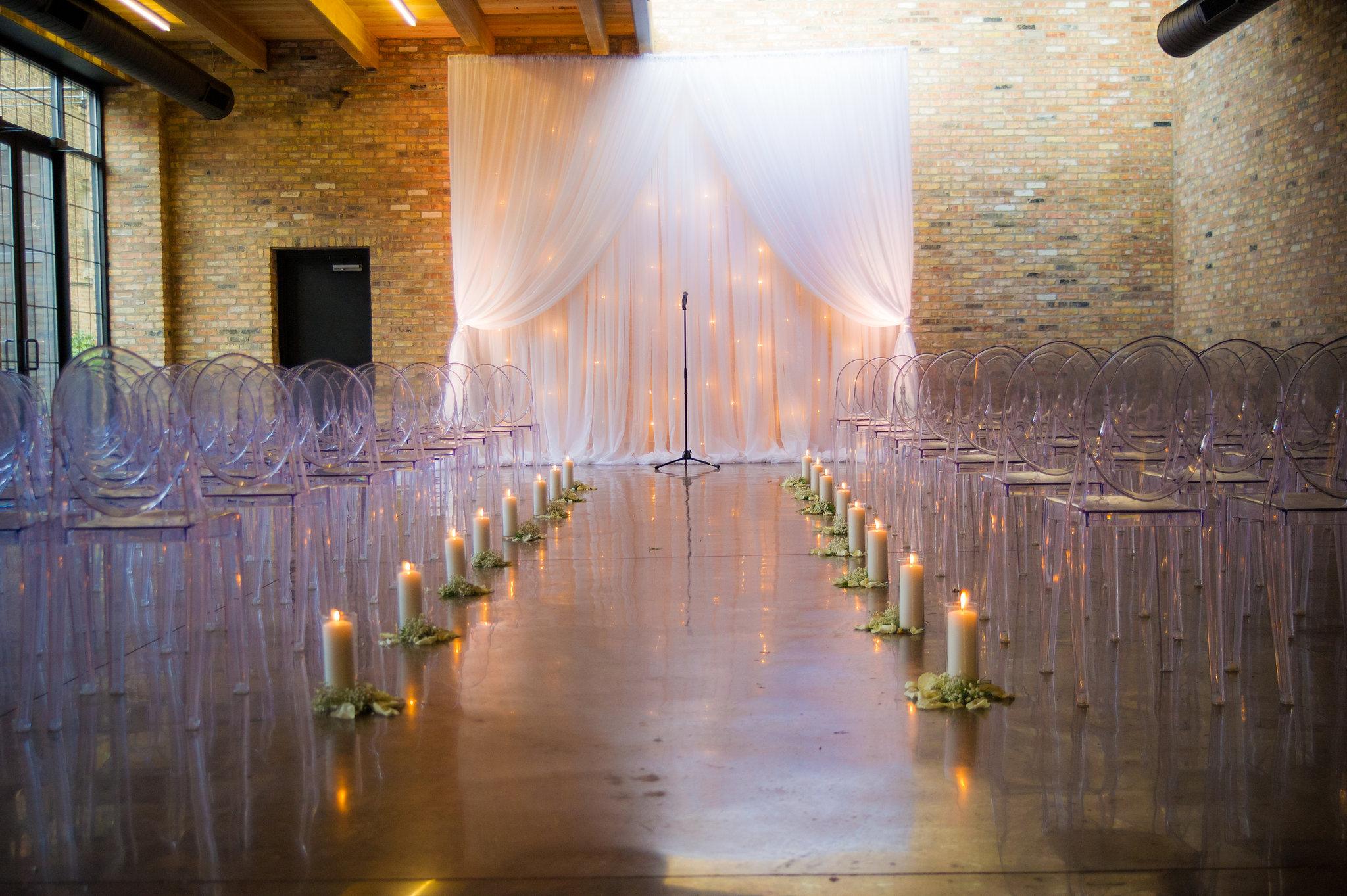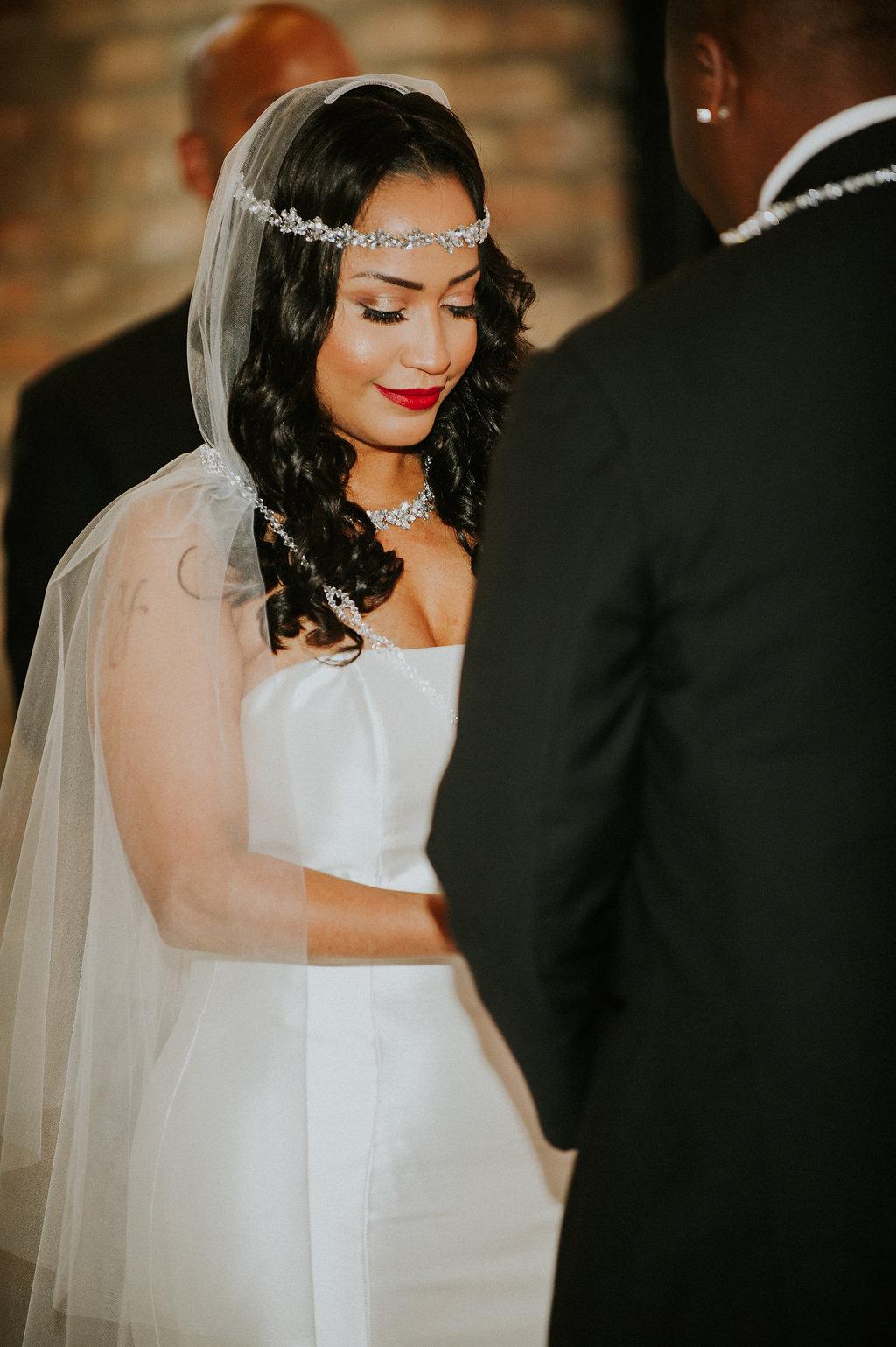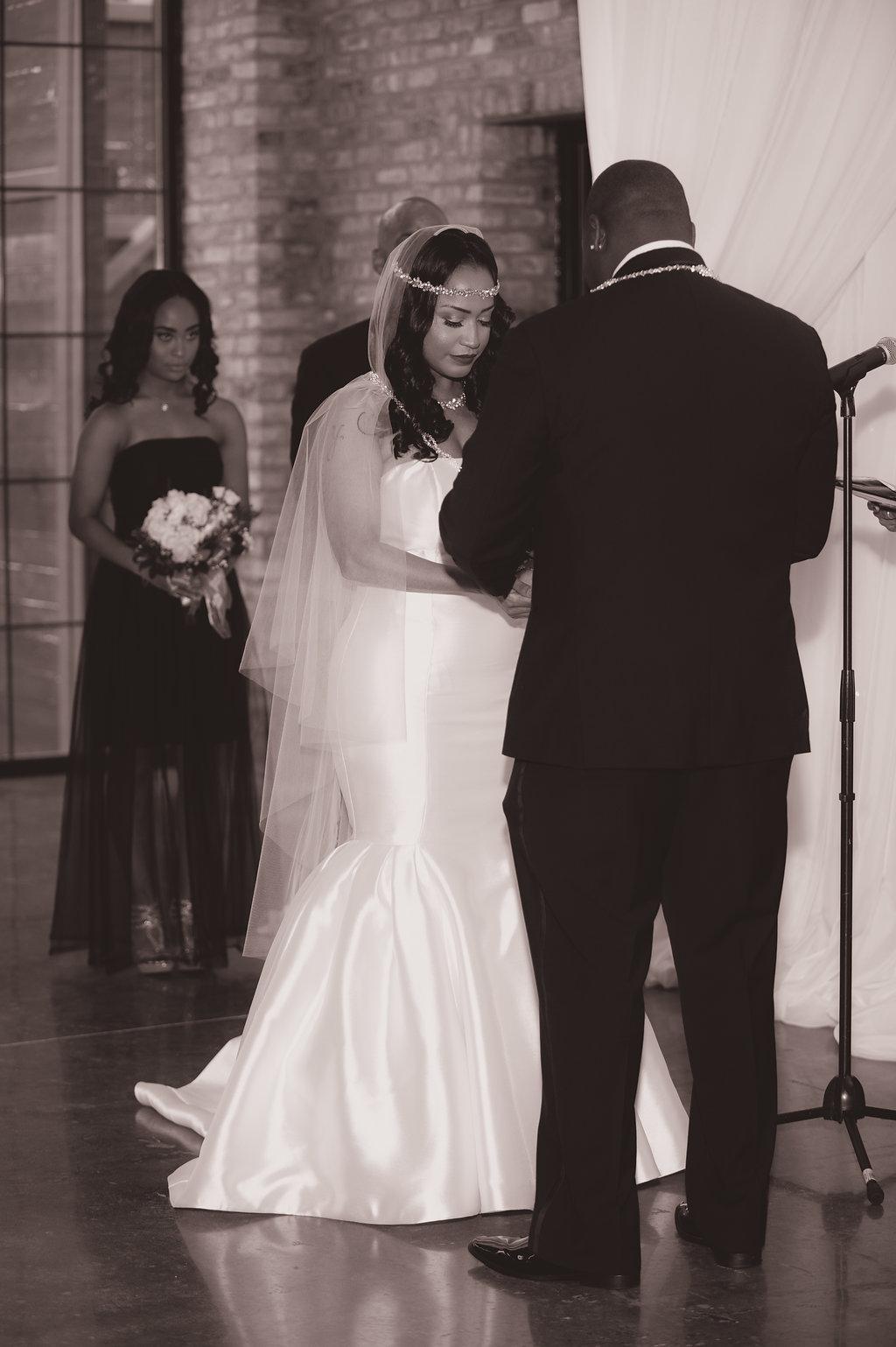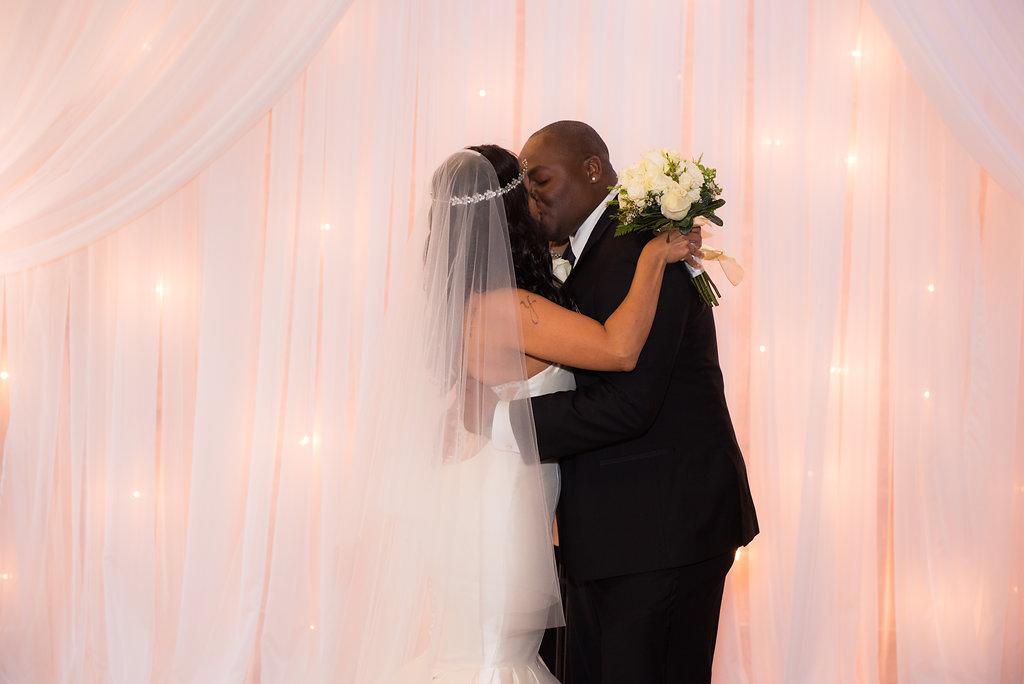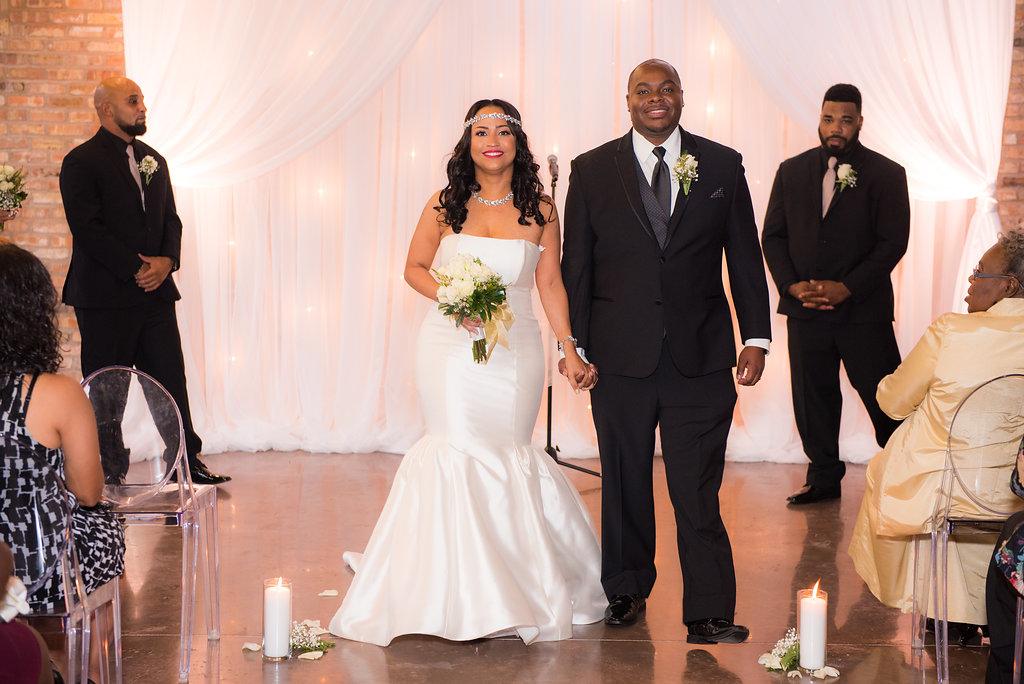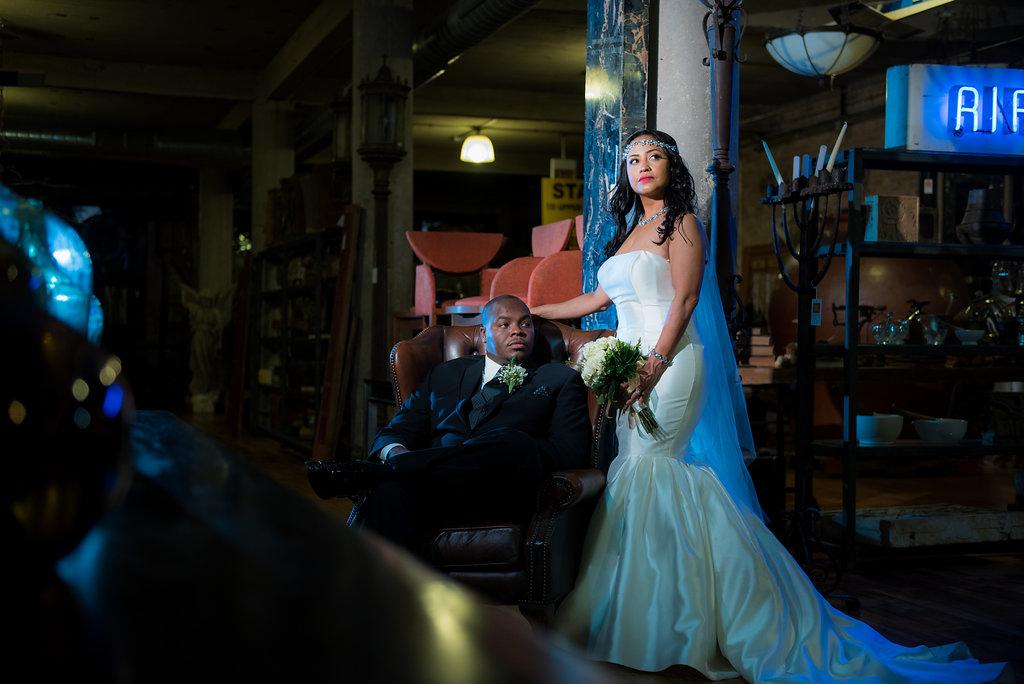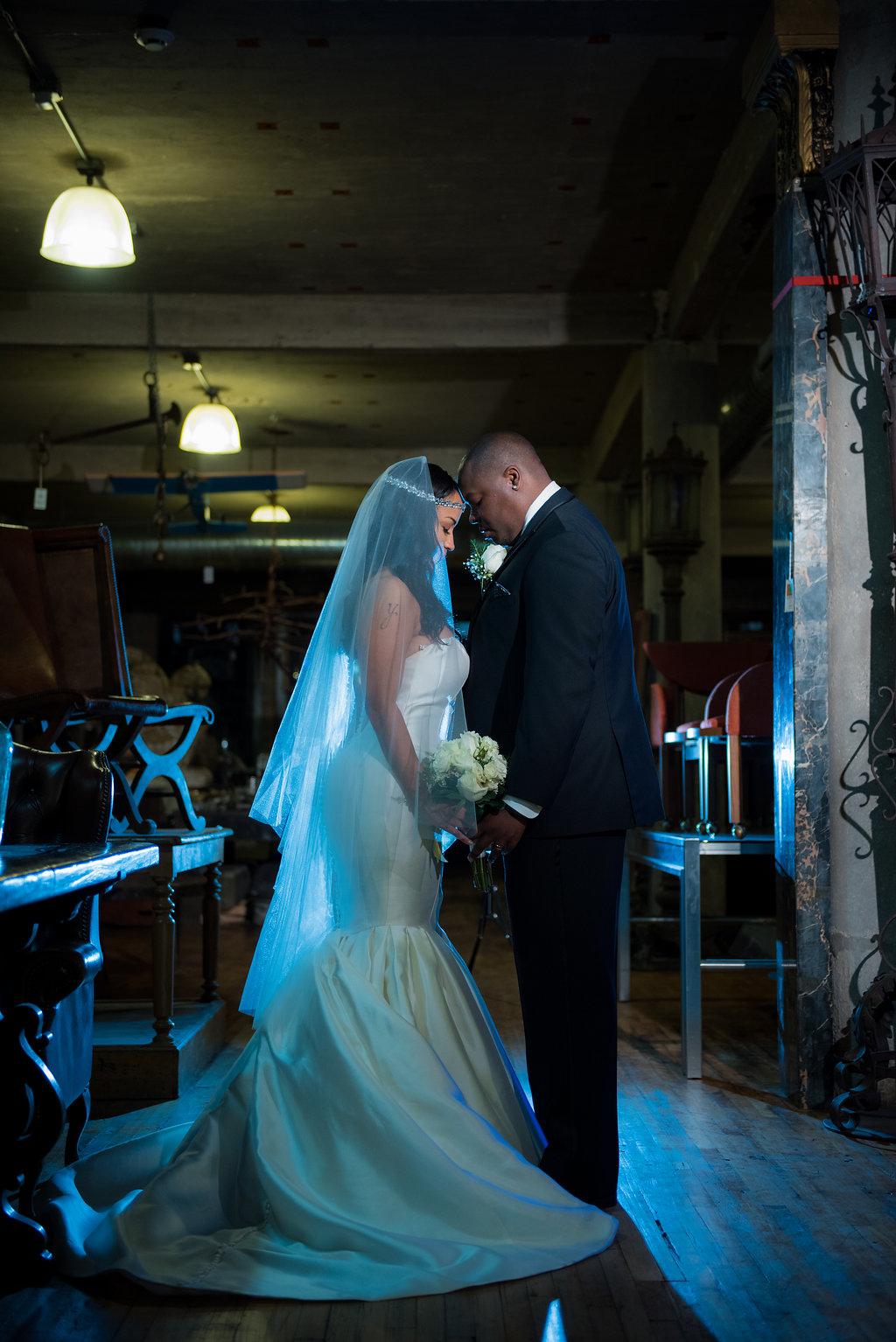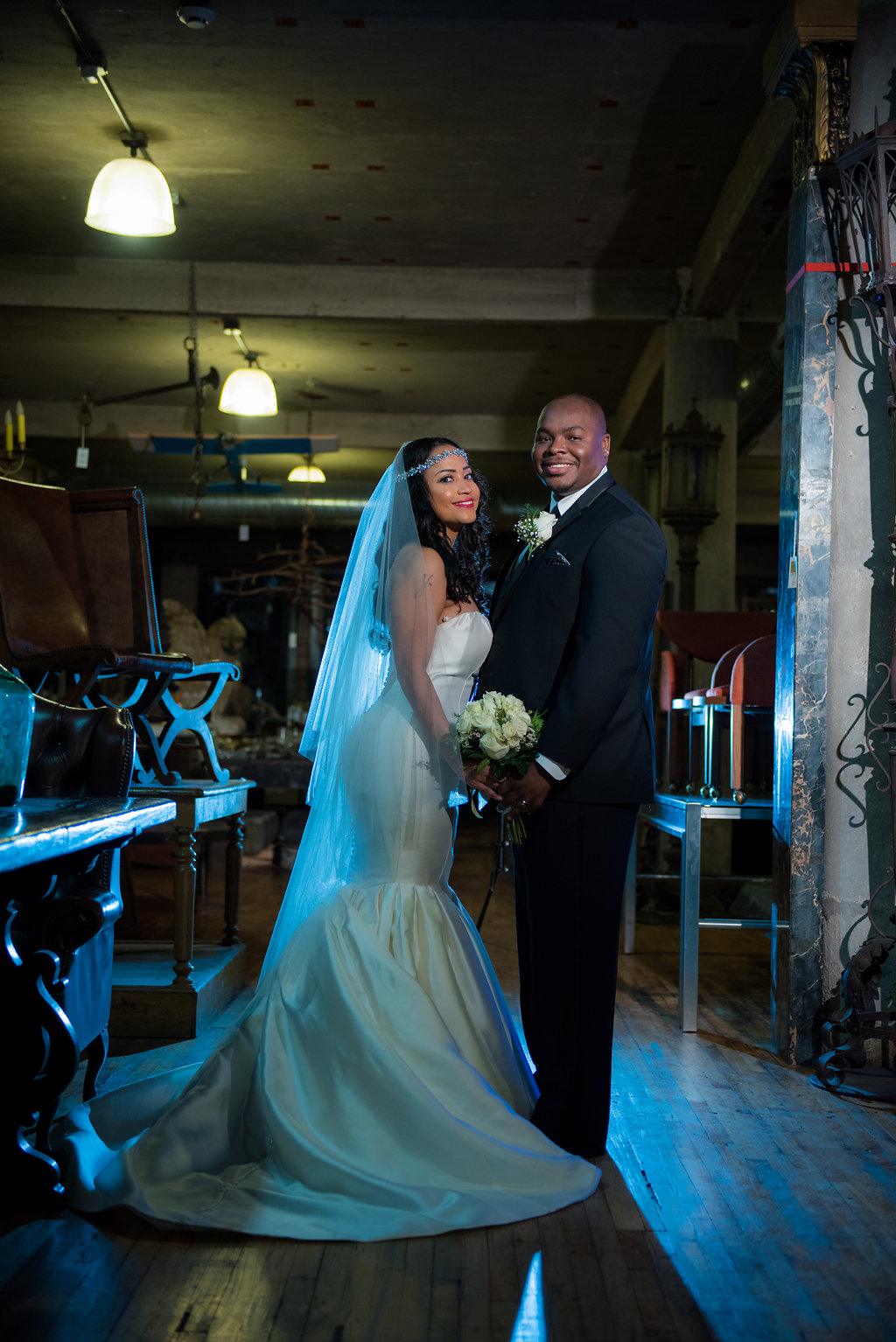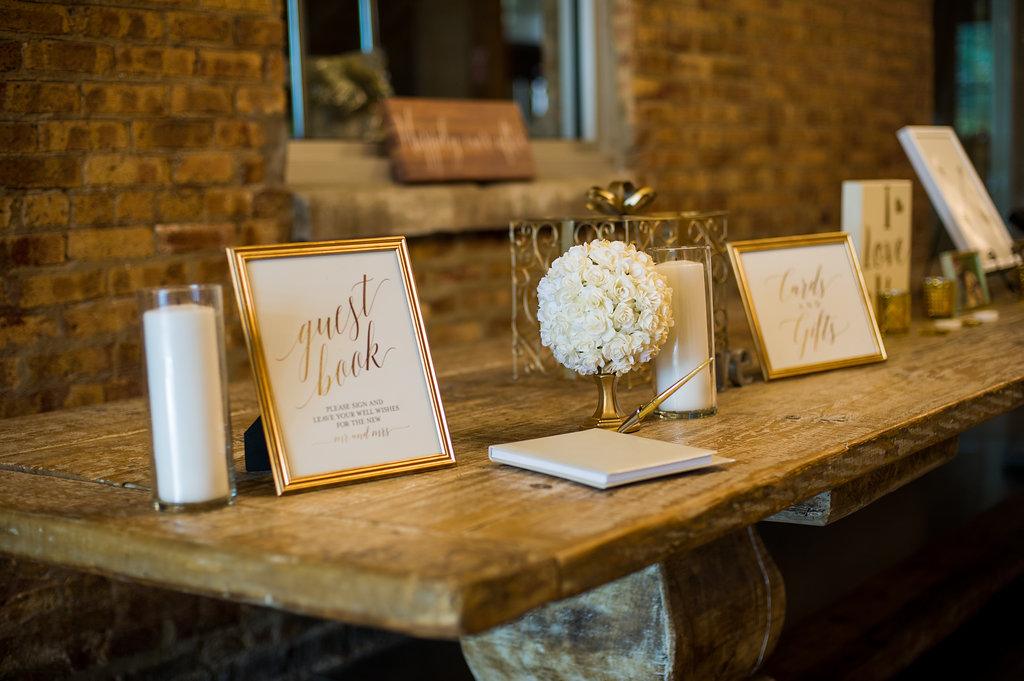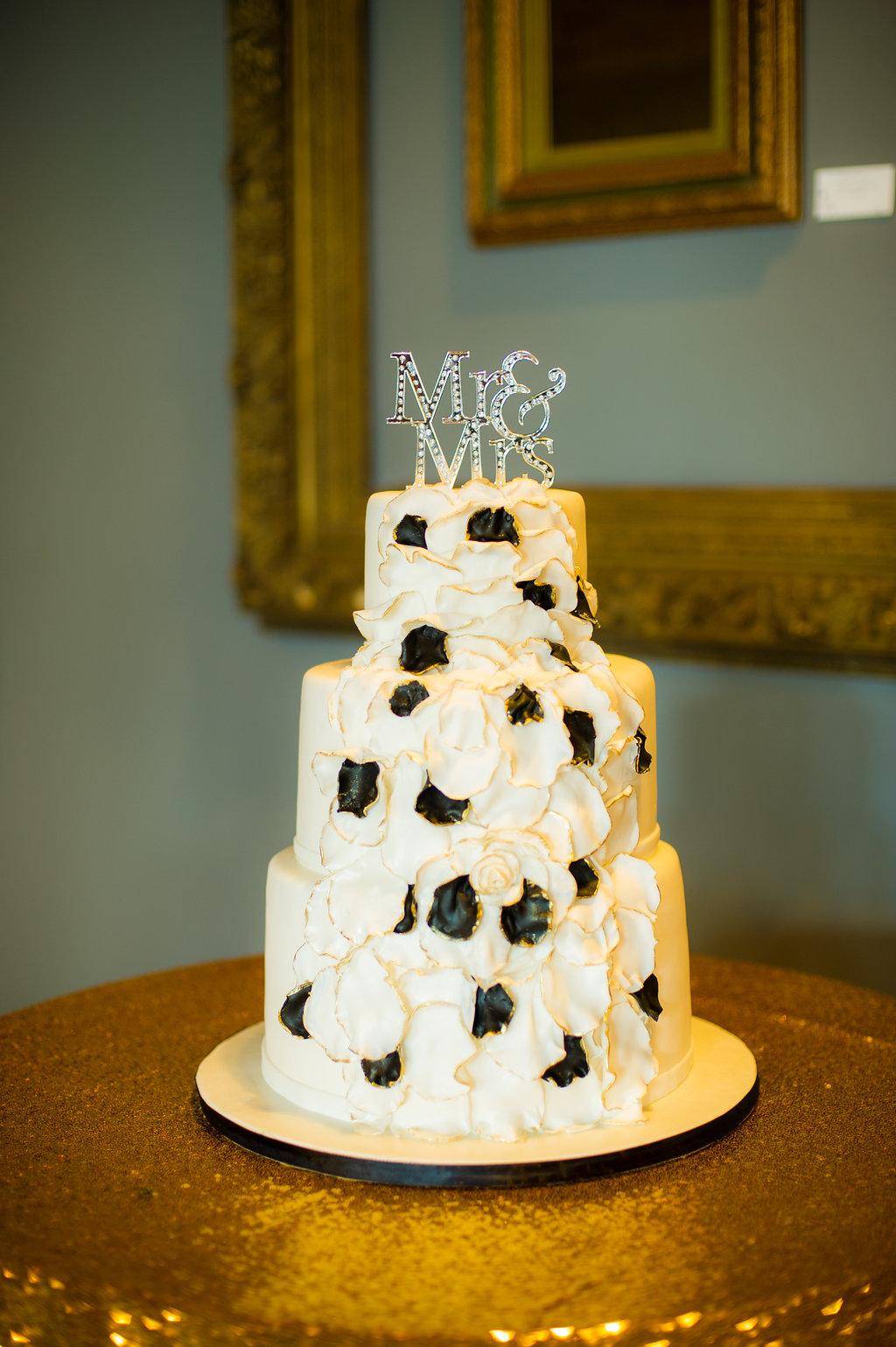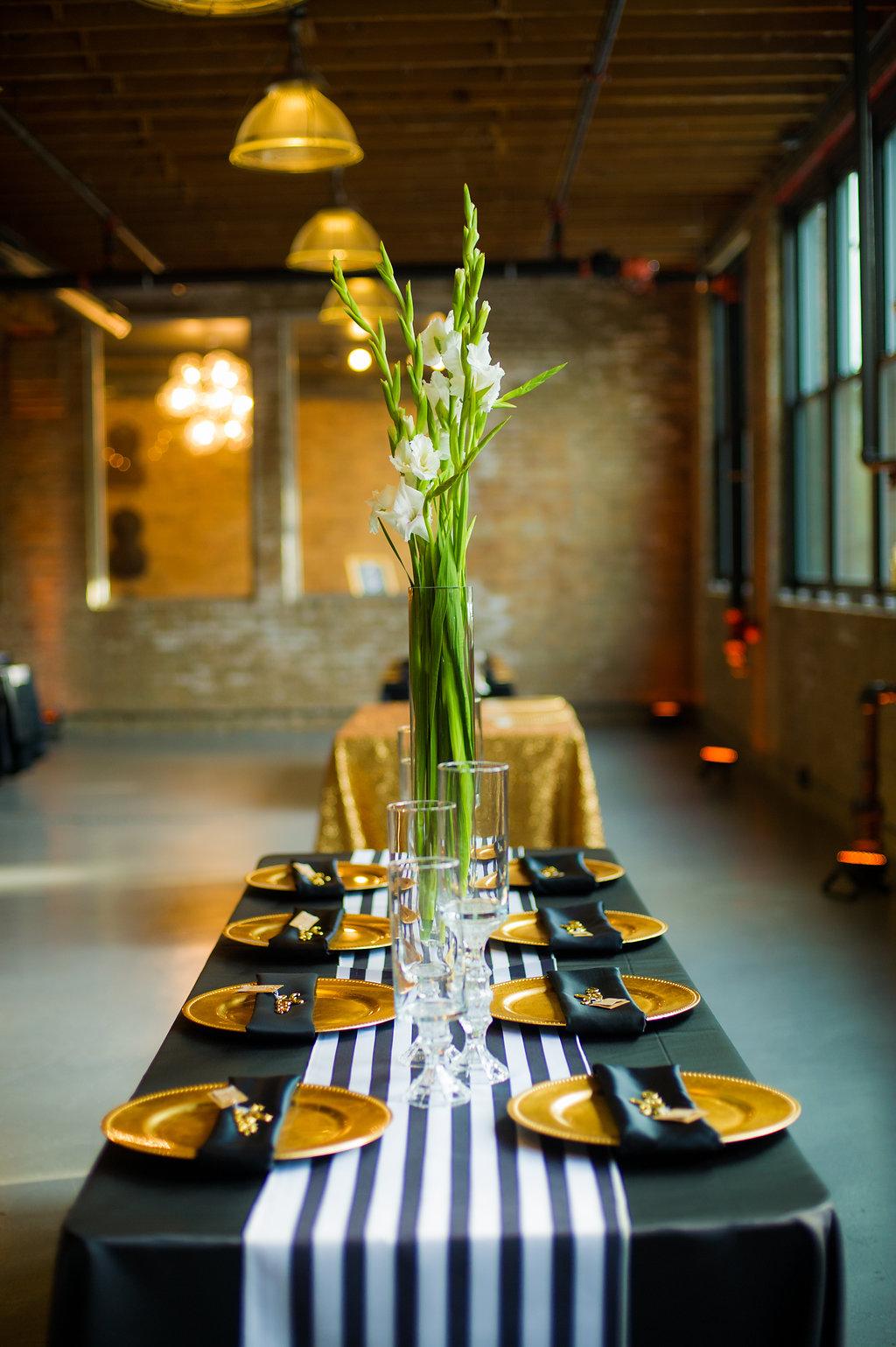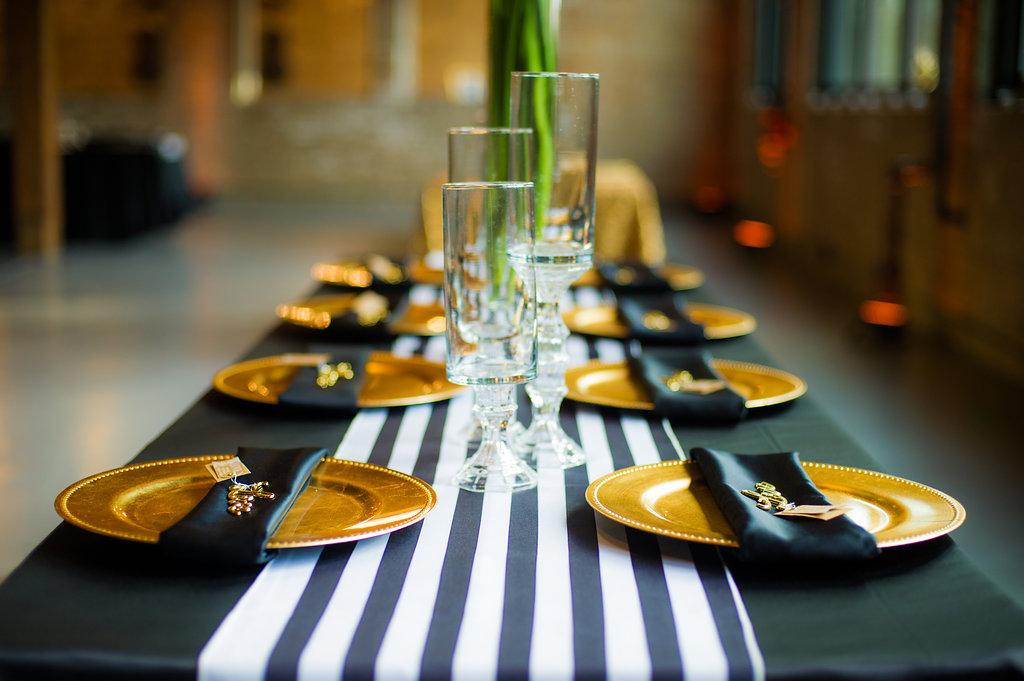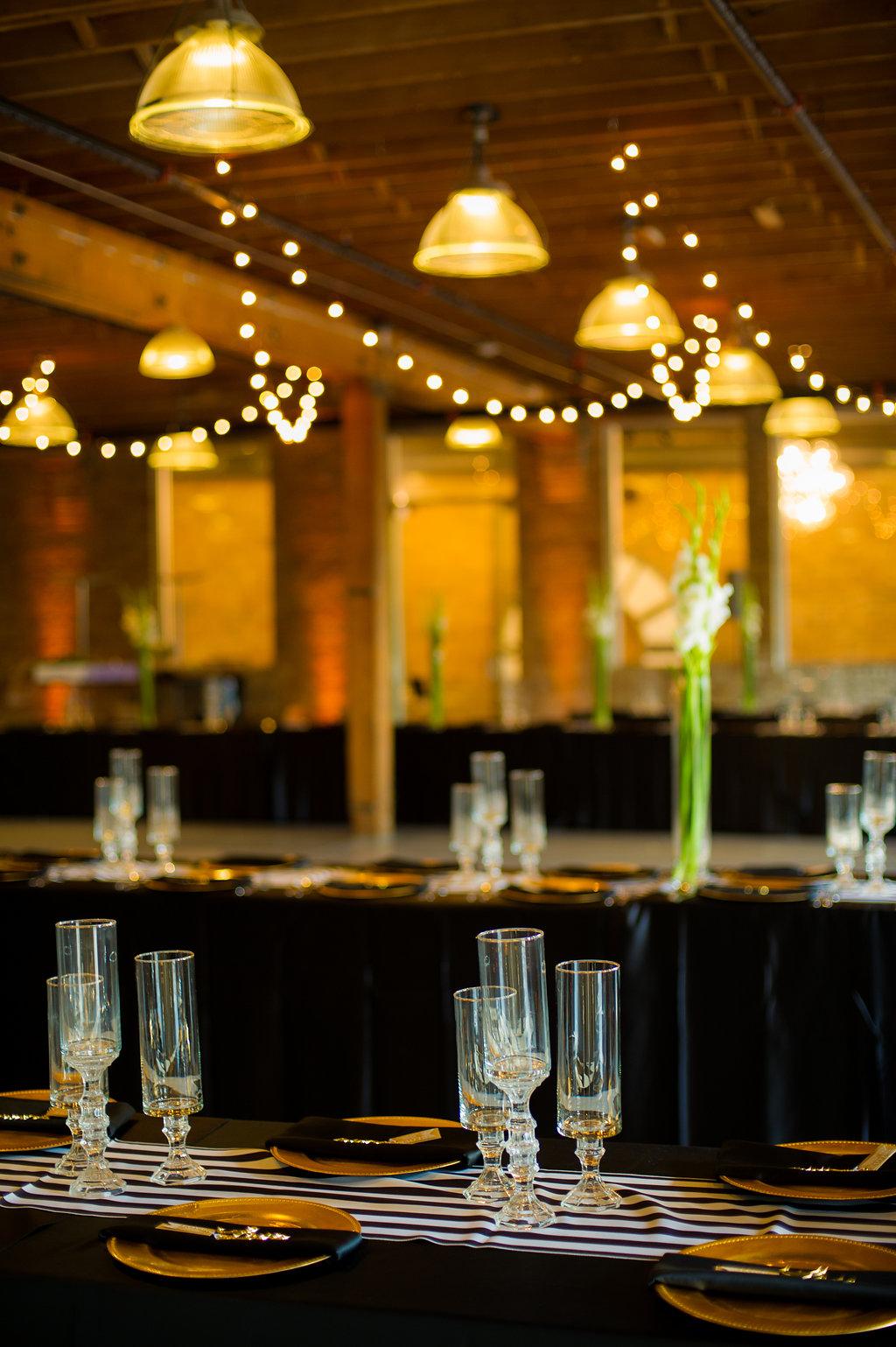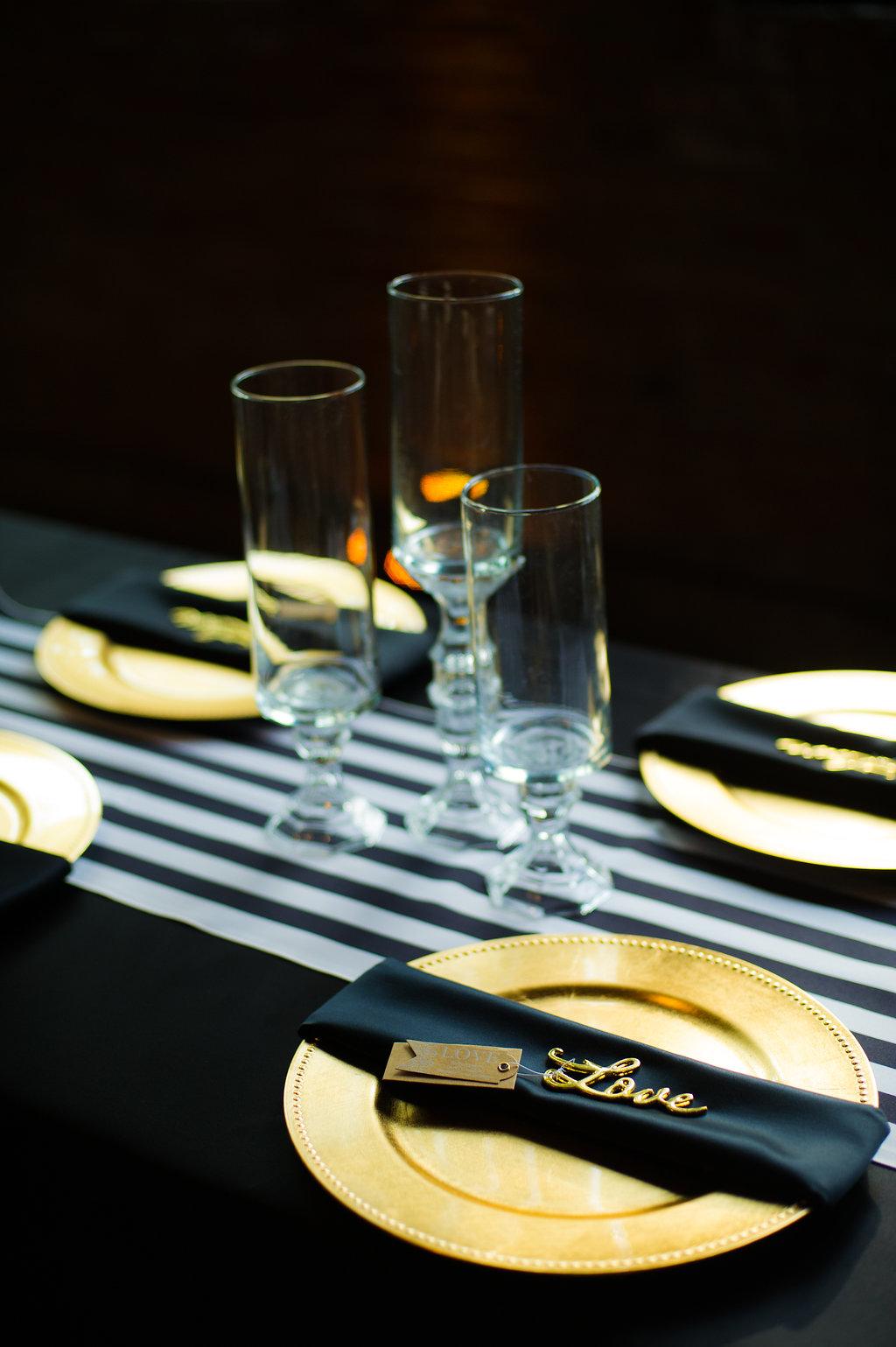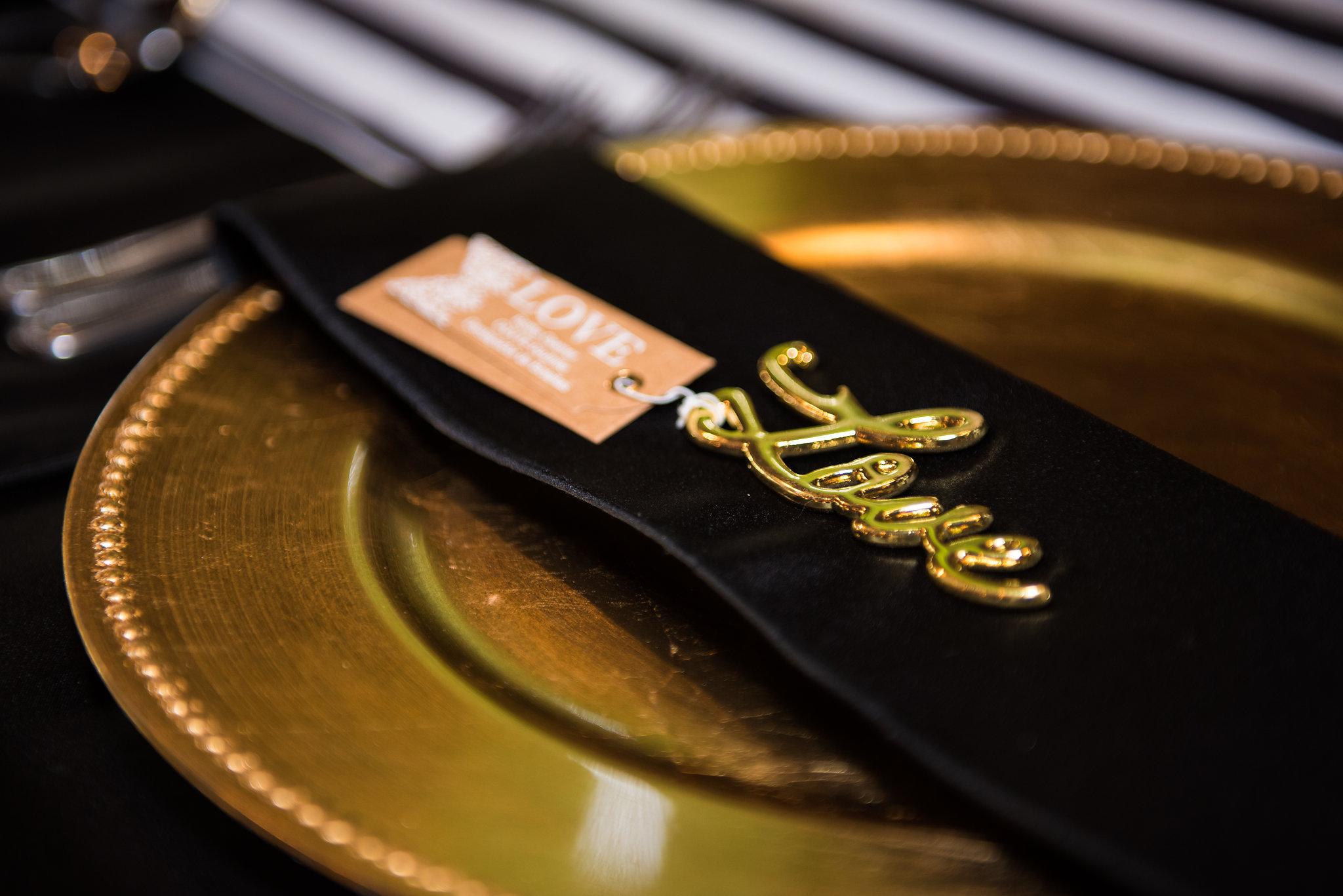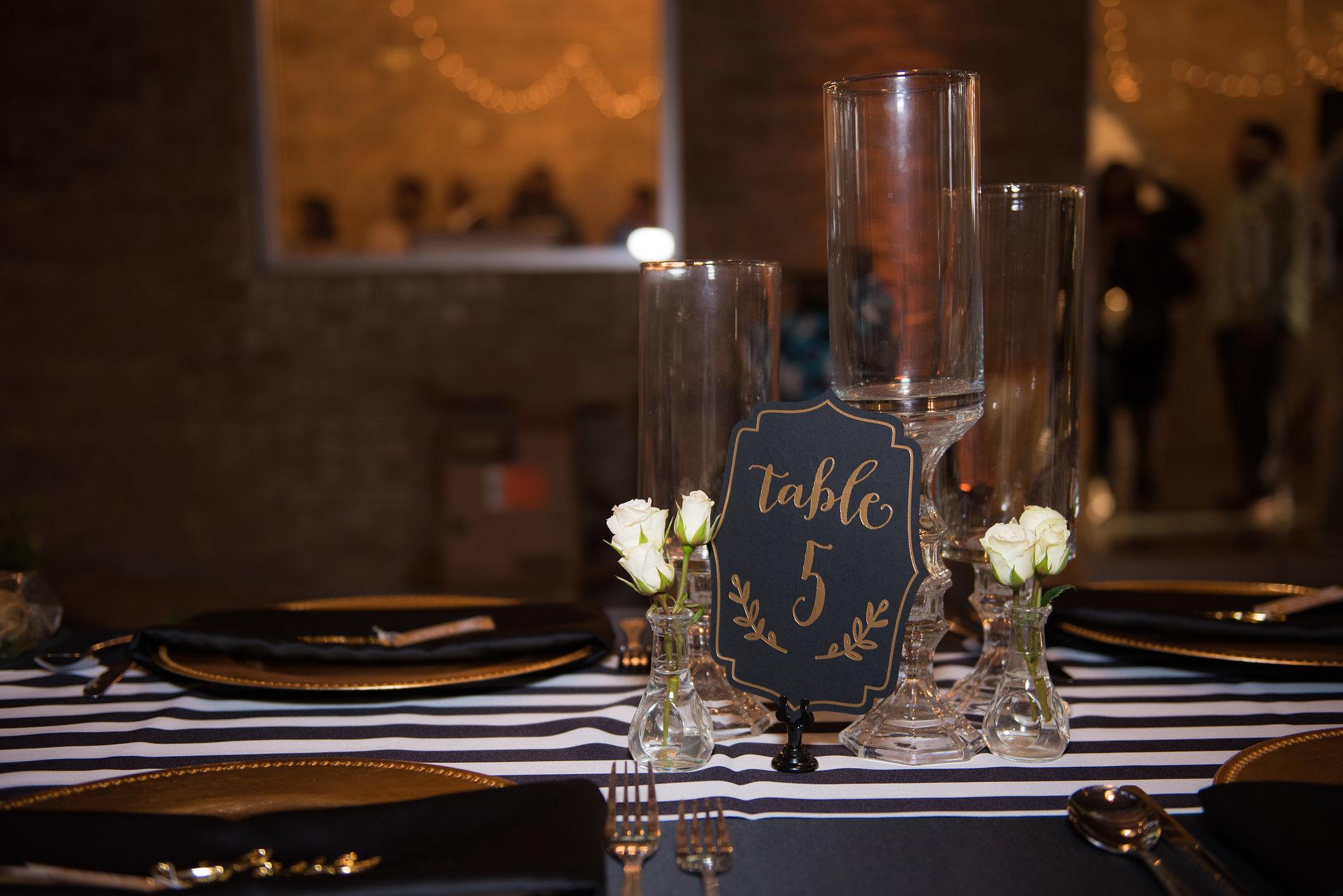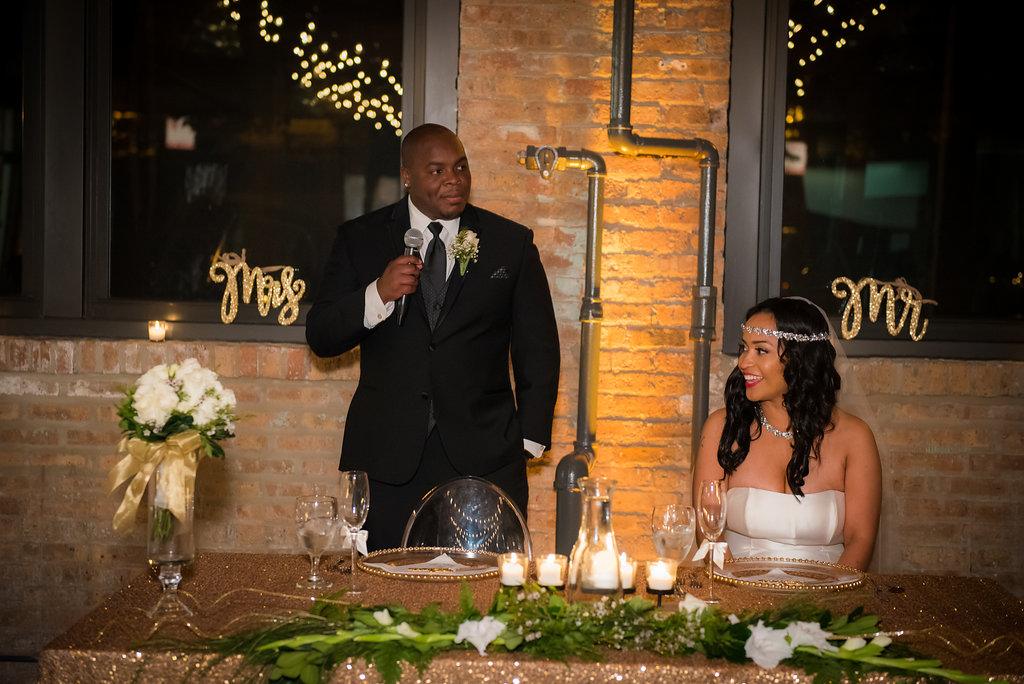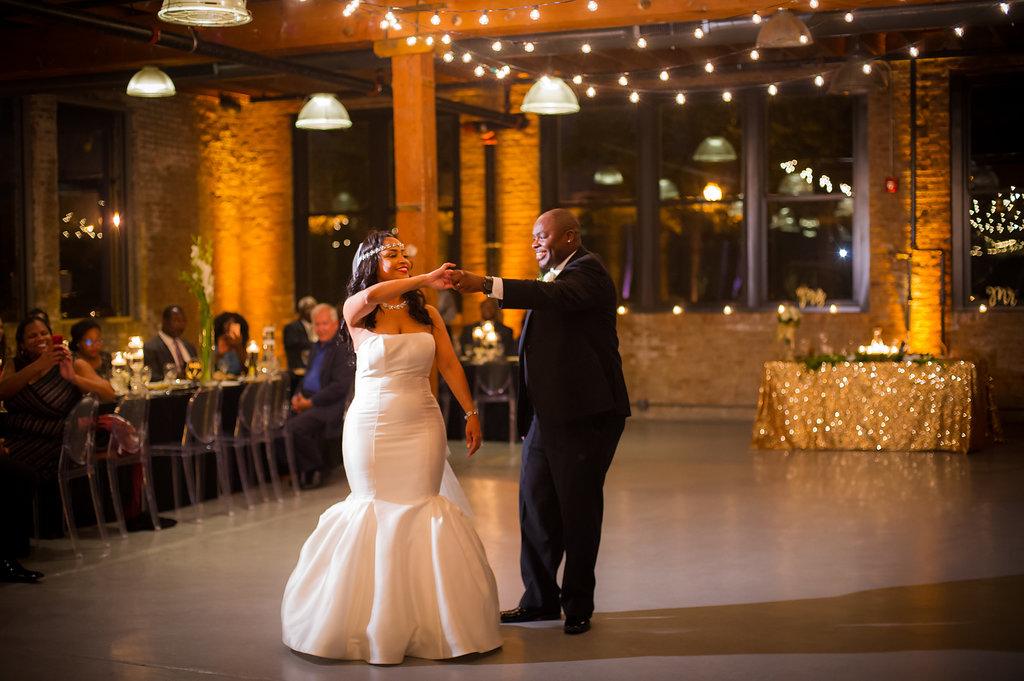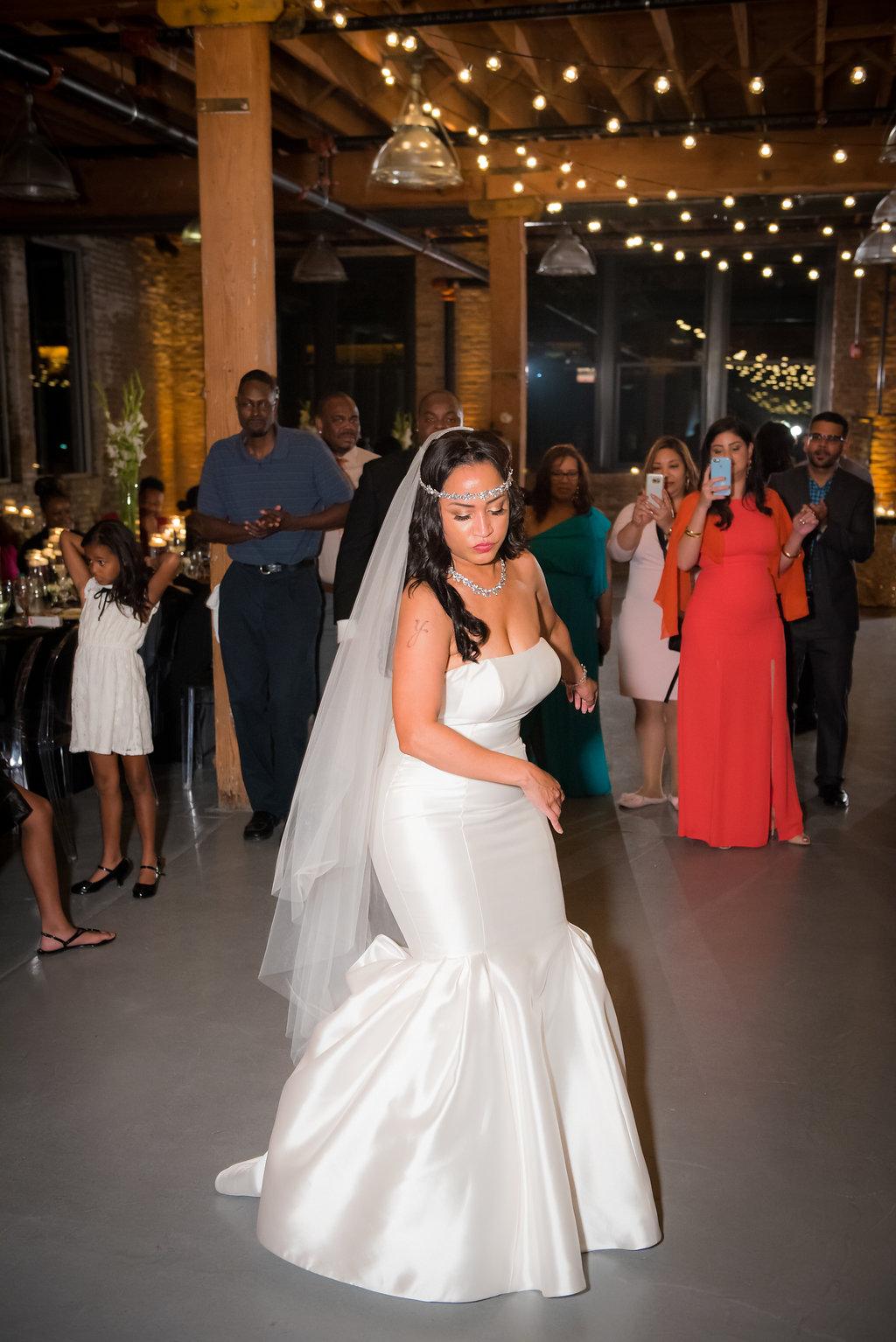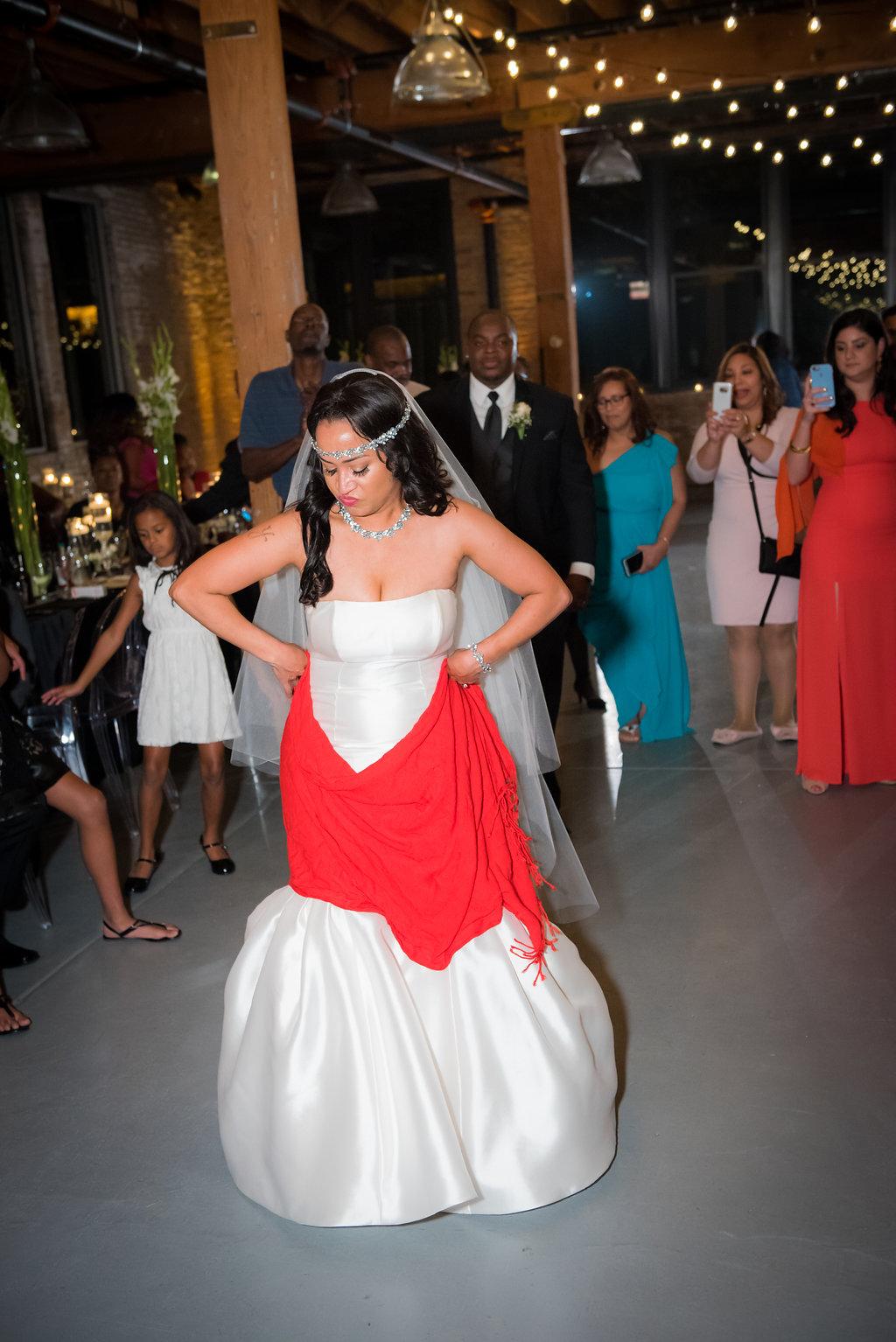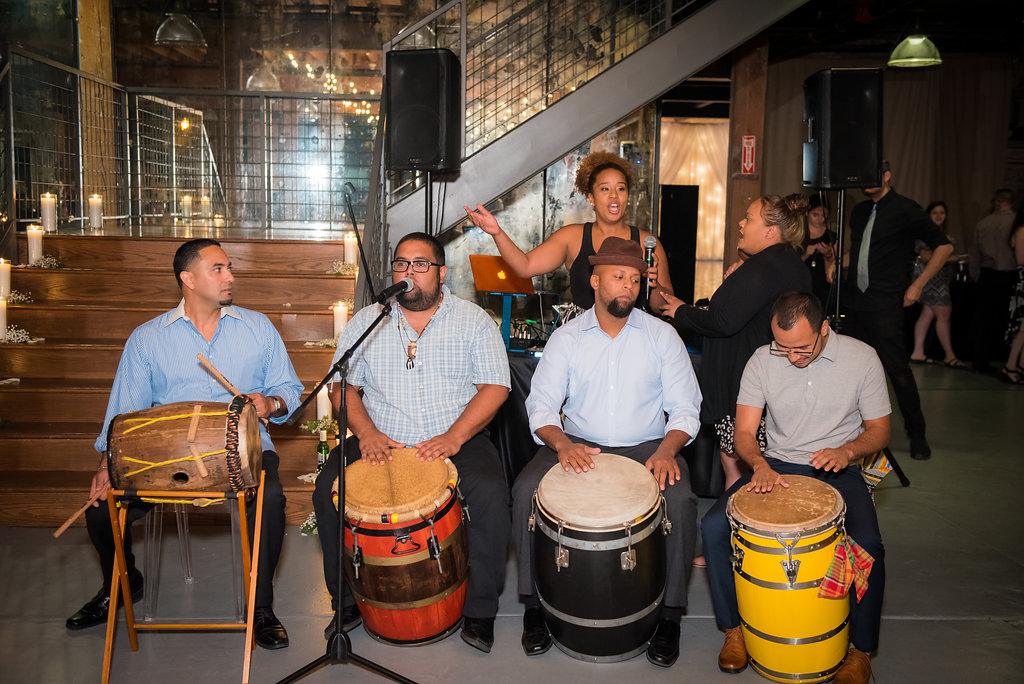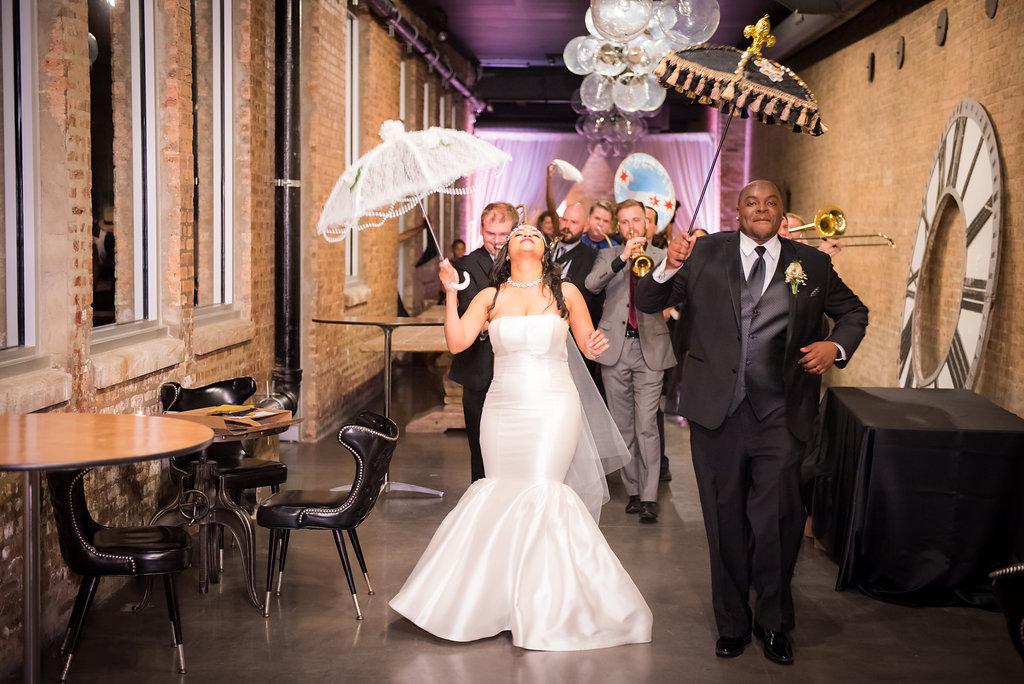 Vendors:
Jasko Omerovic Photography (photography), Architectural Artifacts (ceremony/reception), Urban Allure Events (event coordinator), Diana's Floral (floral/decor), YJDecorating (light/decor),  Cristiano Lucci (bride's gown), Crystal Eyez Beauty Lounge (bride's hair/makeup), David's Bridal (bridesmaid's dress), Men's Wearhouse (formalwear), N'awlins Edibles (catering), Divine Cake Design (cake), Four Star Brass Band (entertainment), Bomba con Buya (entertainment), Cage & Aquarium (DJ), Lilian Dircio via Spanish Speaking Wedding Ceremonies (officiant)