William and Yardley said "I do" at the The Shrine of Our Lady of Pompeii and then spent the rest of the evening celebrating at Bridgeport Art Center. All photos by BethLaurren Photography.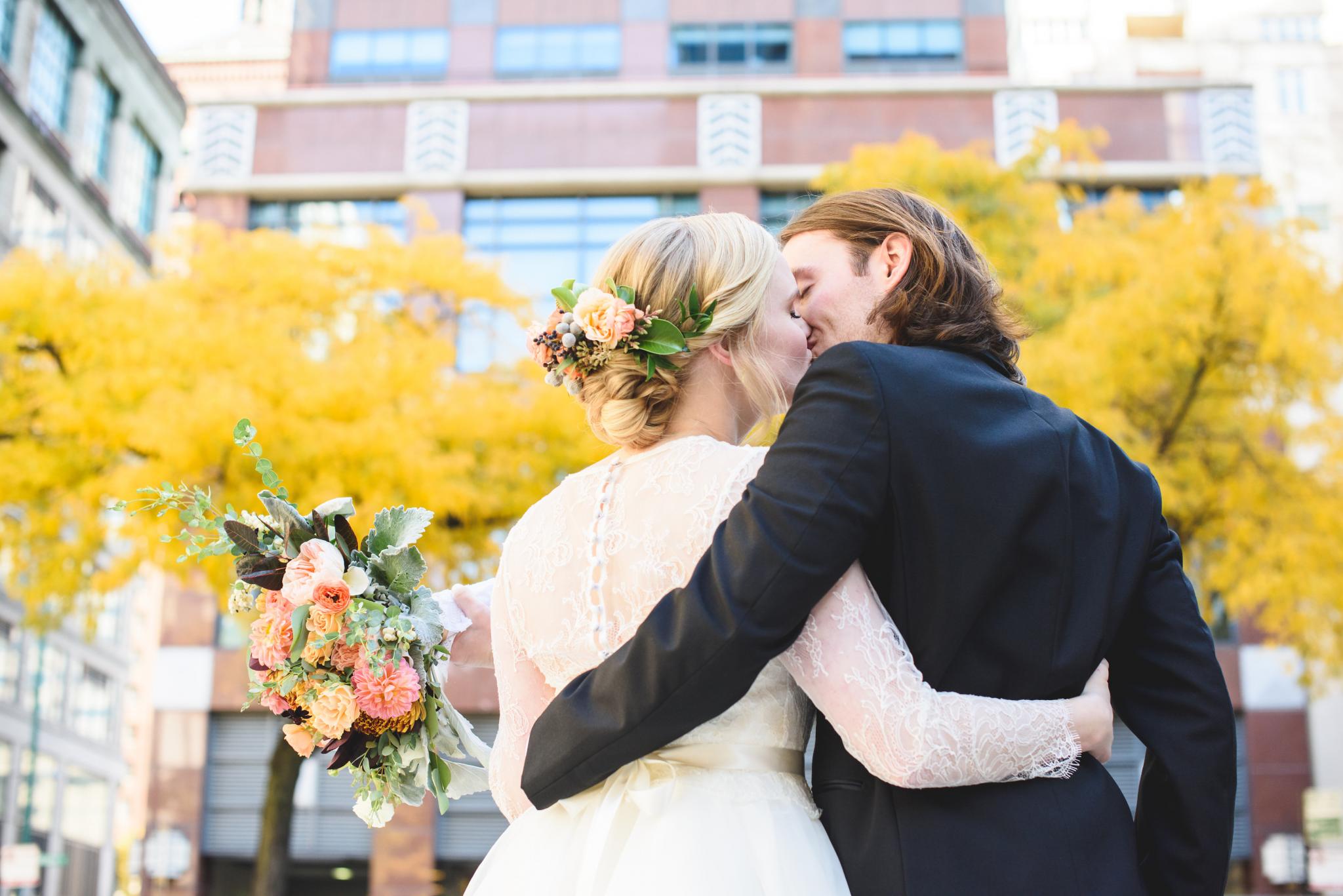 "William and I first met when I was a freshman in high school. We were in the same health class and he was a senior, and I remember thinking he was so cool. He ended becoming my older brother's friend and fraternity brother in college, and we met for a second time when I visited my brother at school. We talked at a party that night and the rest is history. It's always just been easy, effortless, and joyful to be around each other!
Our wedding day was magic from start to finish. After getting ready slowly and just enjoying time with my favorite women, William and I had our first look outside the hotel and then headed to the church to get married. I was so nervous right before I walked down the aisle. I had my maid of honor hold my bouquet so my dad could hold my hands to warm them up, and it was just such a sweet moment. It's one of my favorite memories from our wedding day, and one I'll never forget!
While our guests were at cocktail hour, William and I passed the time eating appetizers, practicing our first dance, and just enjoying our first hour of being married. We were both so giddy and couldn't believe how incredibly blessed we felt! Before all of our guests entered the reception, Claire (from Big City Bride) showed us the room. It was absolutely stunning. It felt like a dreamy, cozy, fall wonderland, complete with cafe lights, birdcage chandeliers, an eclectic mix of glassware, and flowers and candles everywhere. We had a menu with pumpkin soup, arugula salad with pumpkin brittle, and a pumpkin seed crusted fish or cider-cured filet of beef for our entrees. Afterwards, our amazing DJ got everyone on the dance floor for the rest of the night!"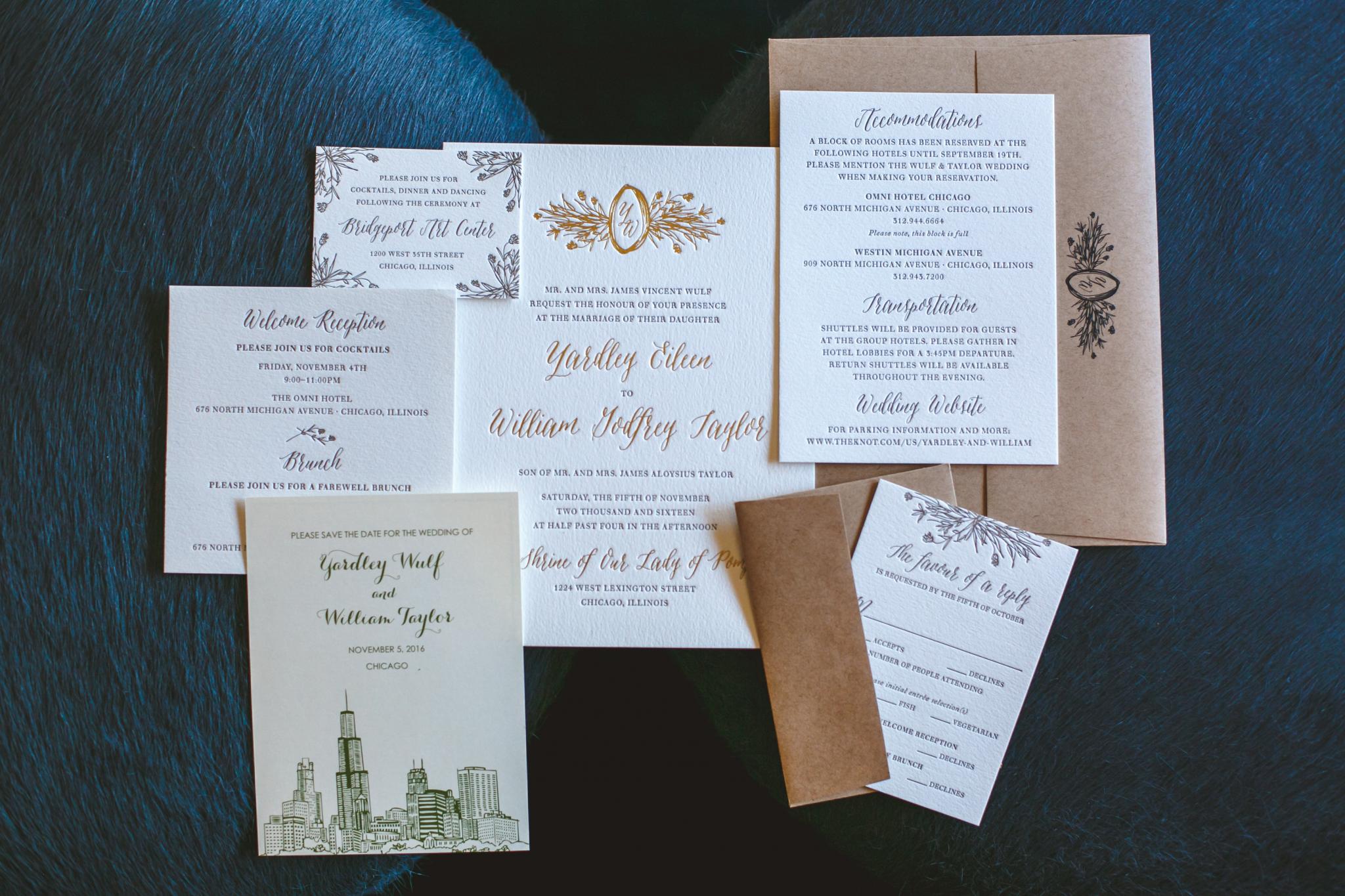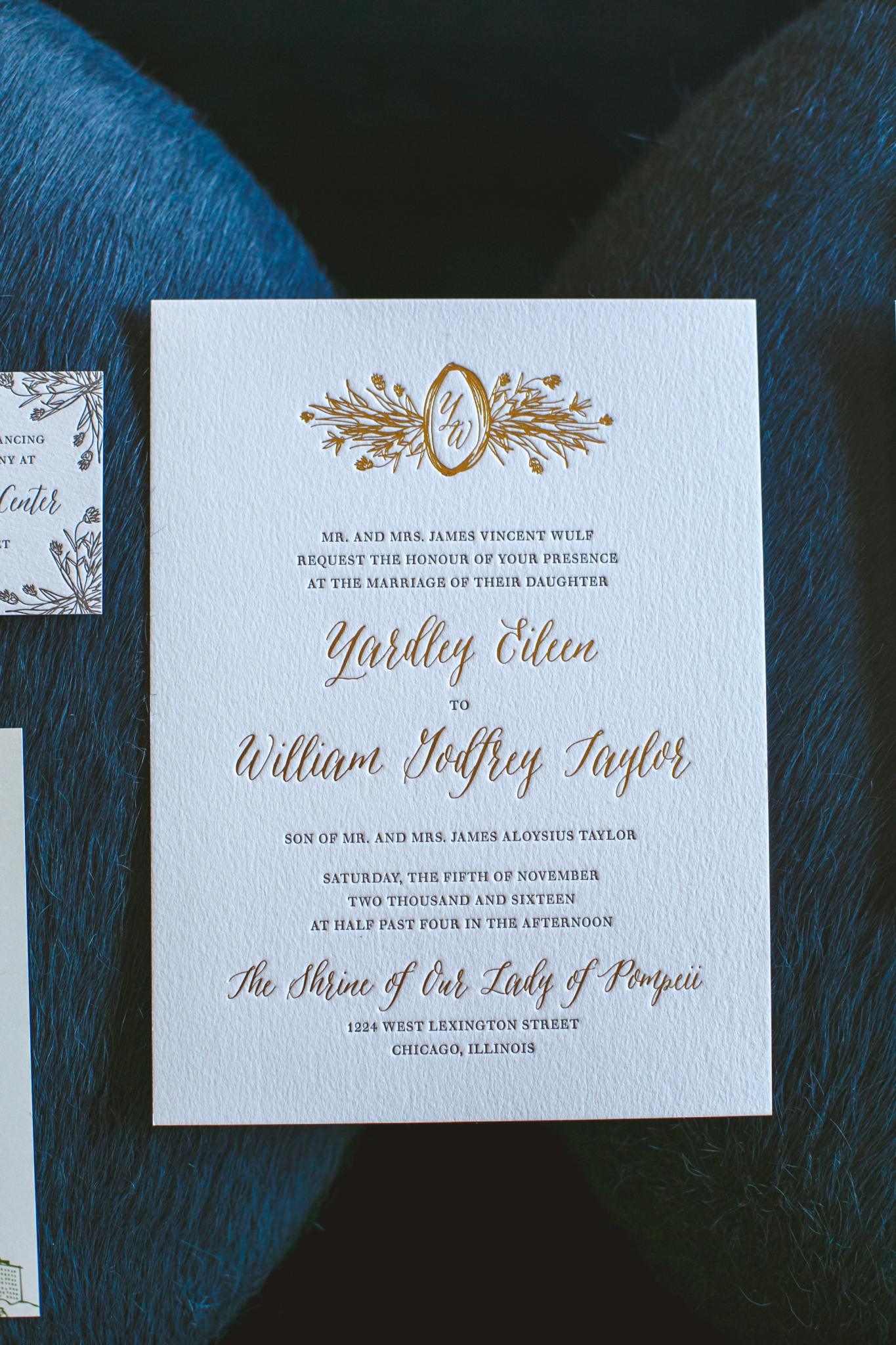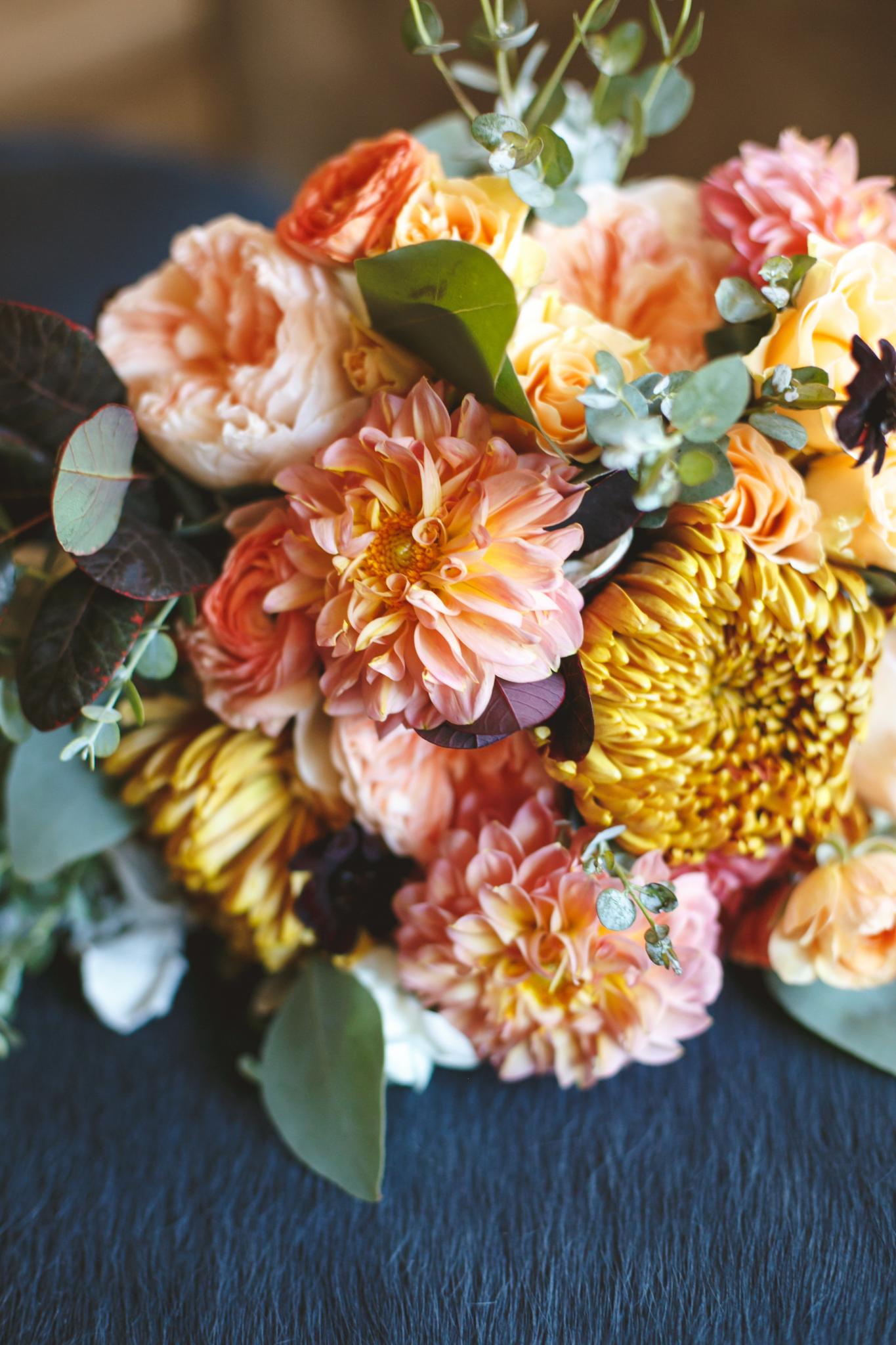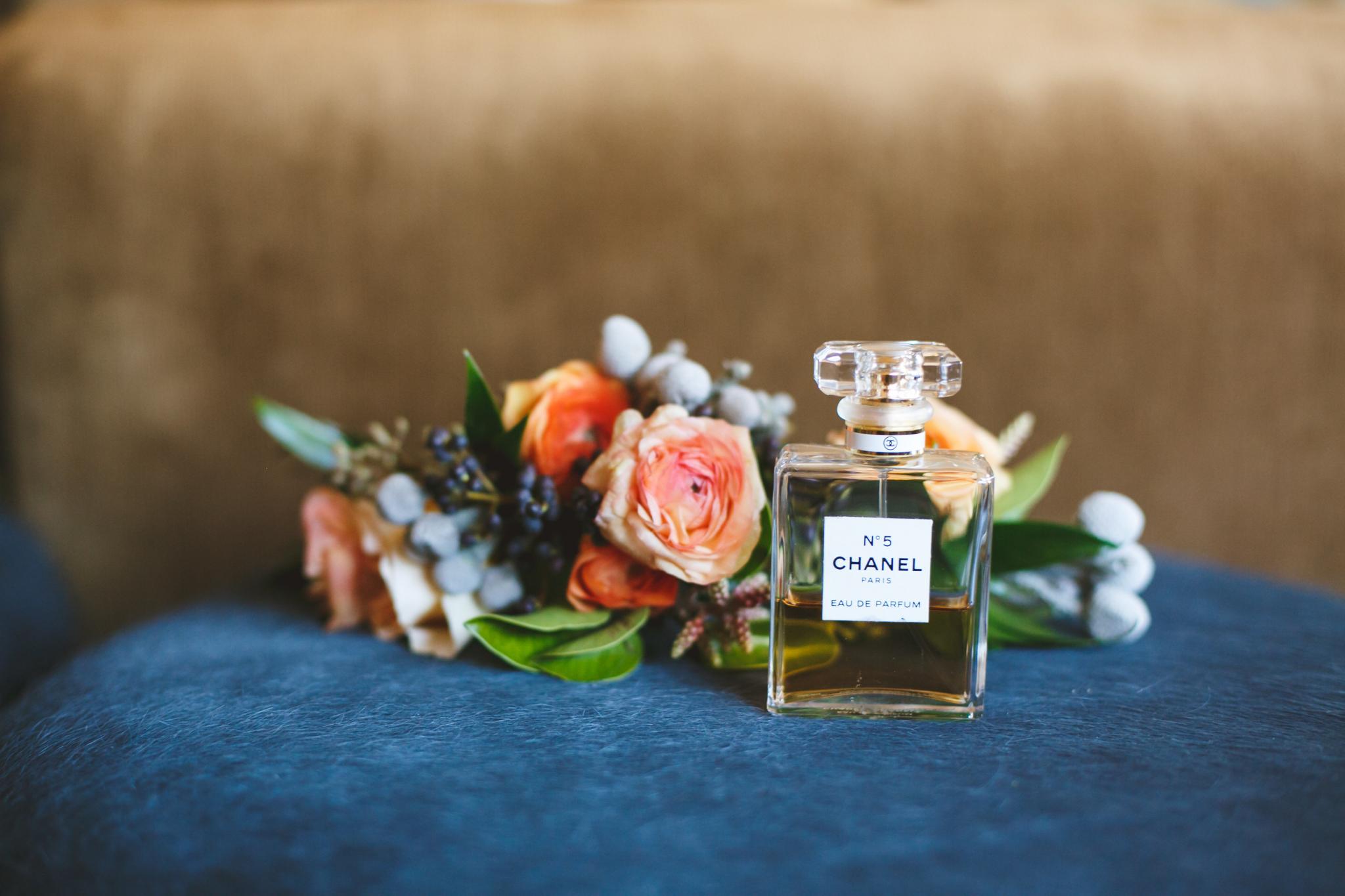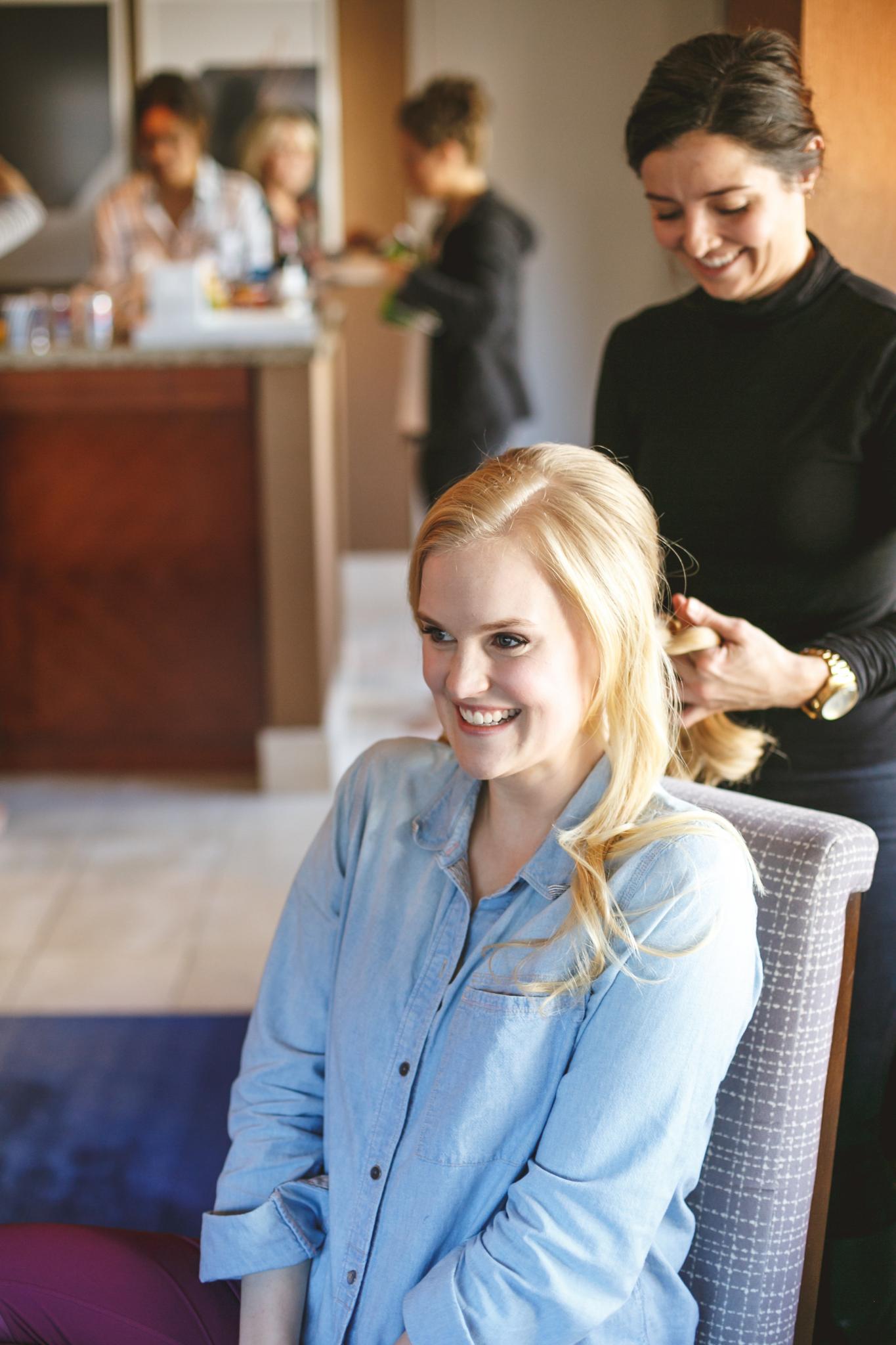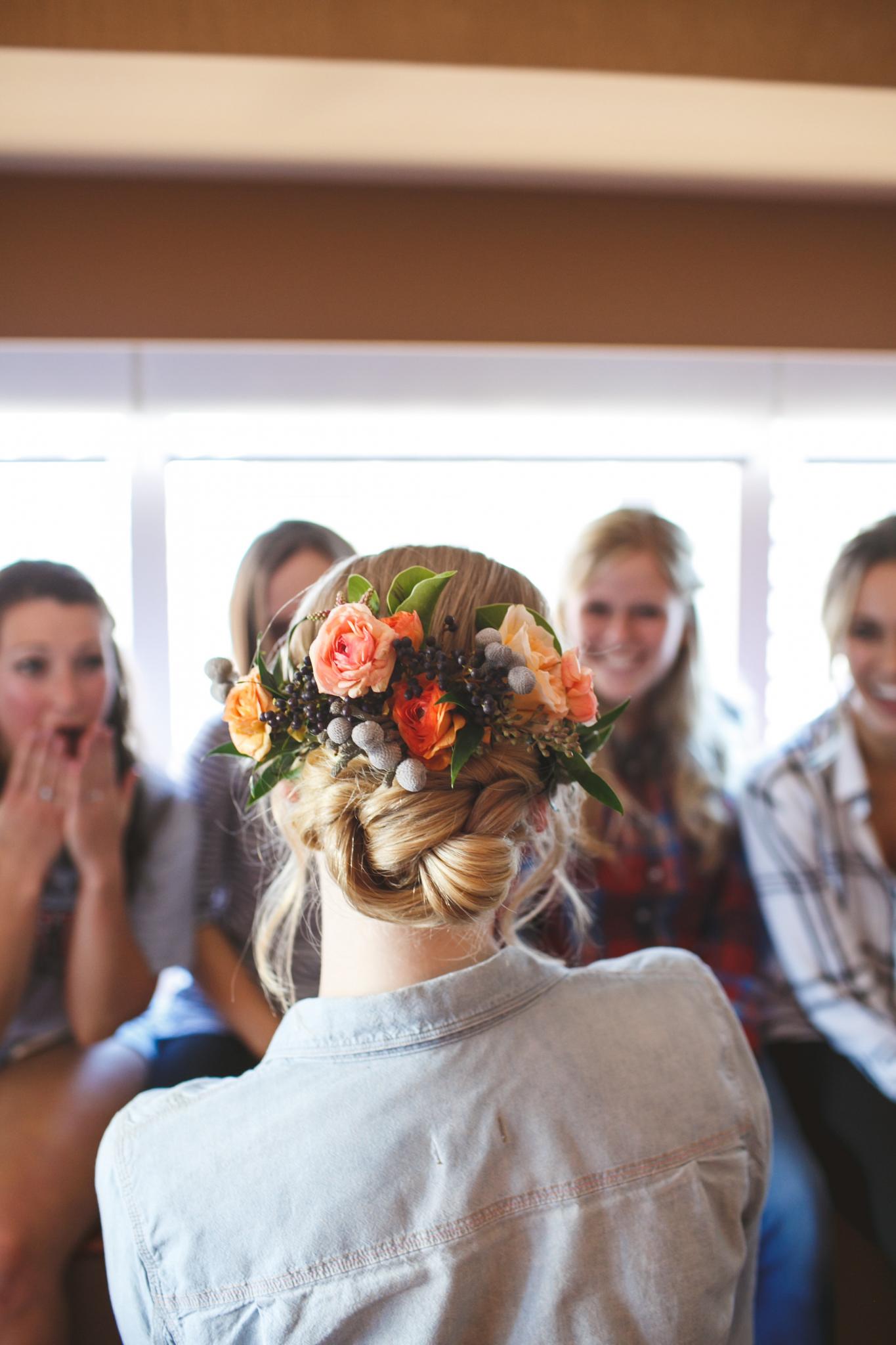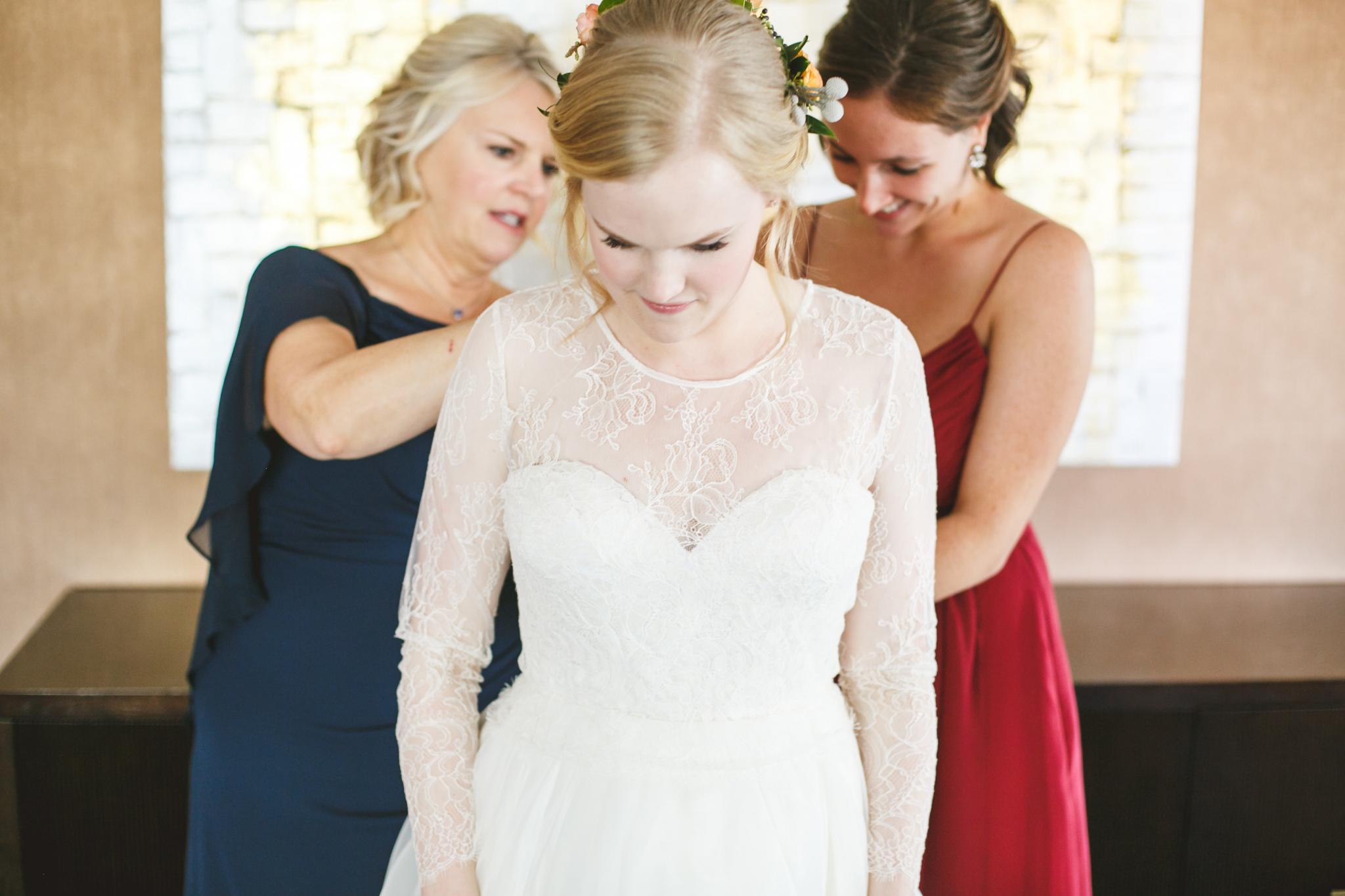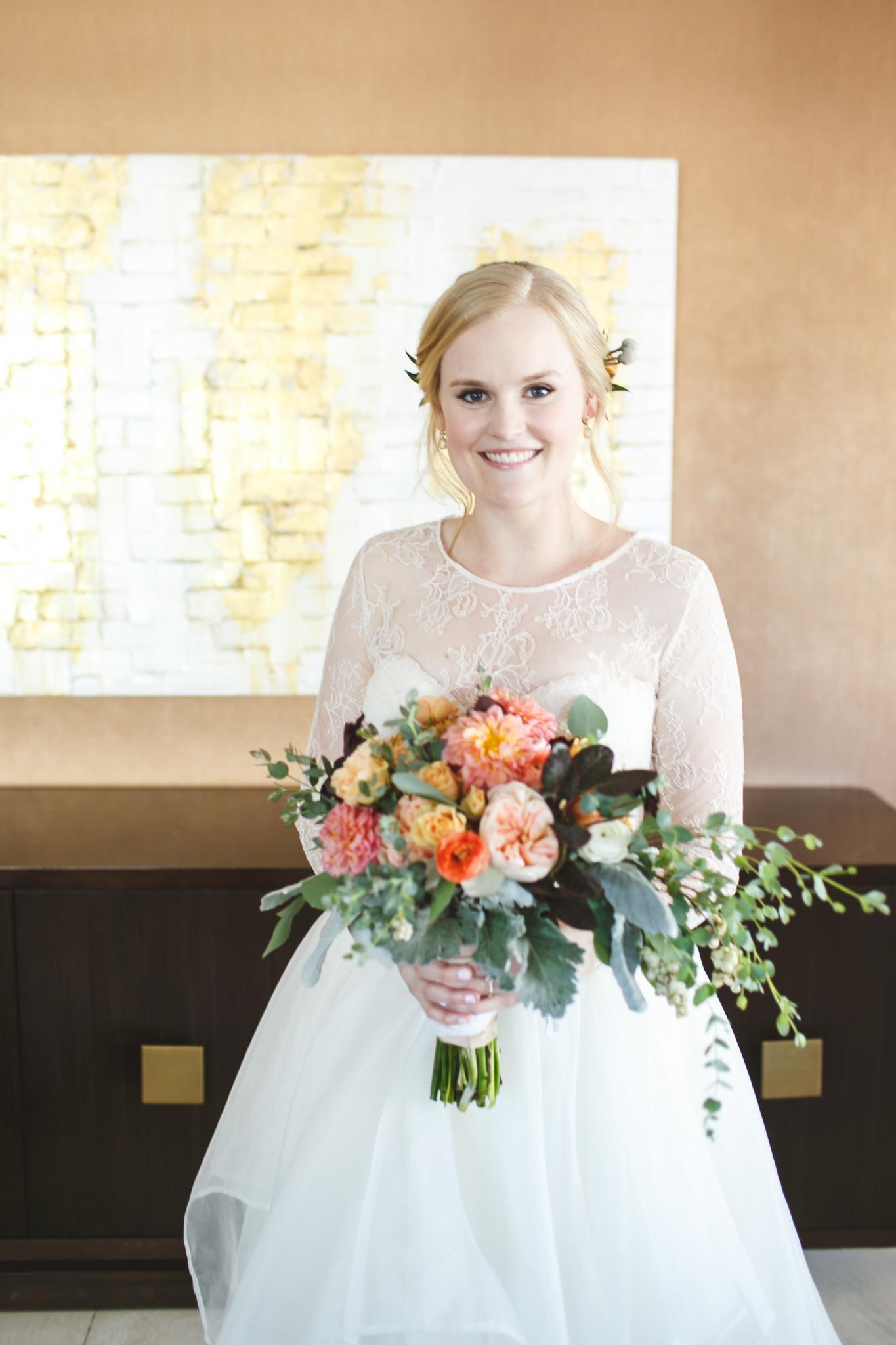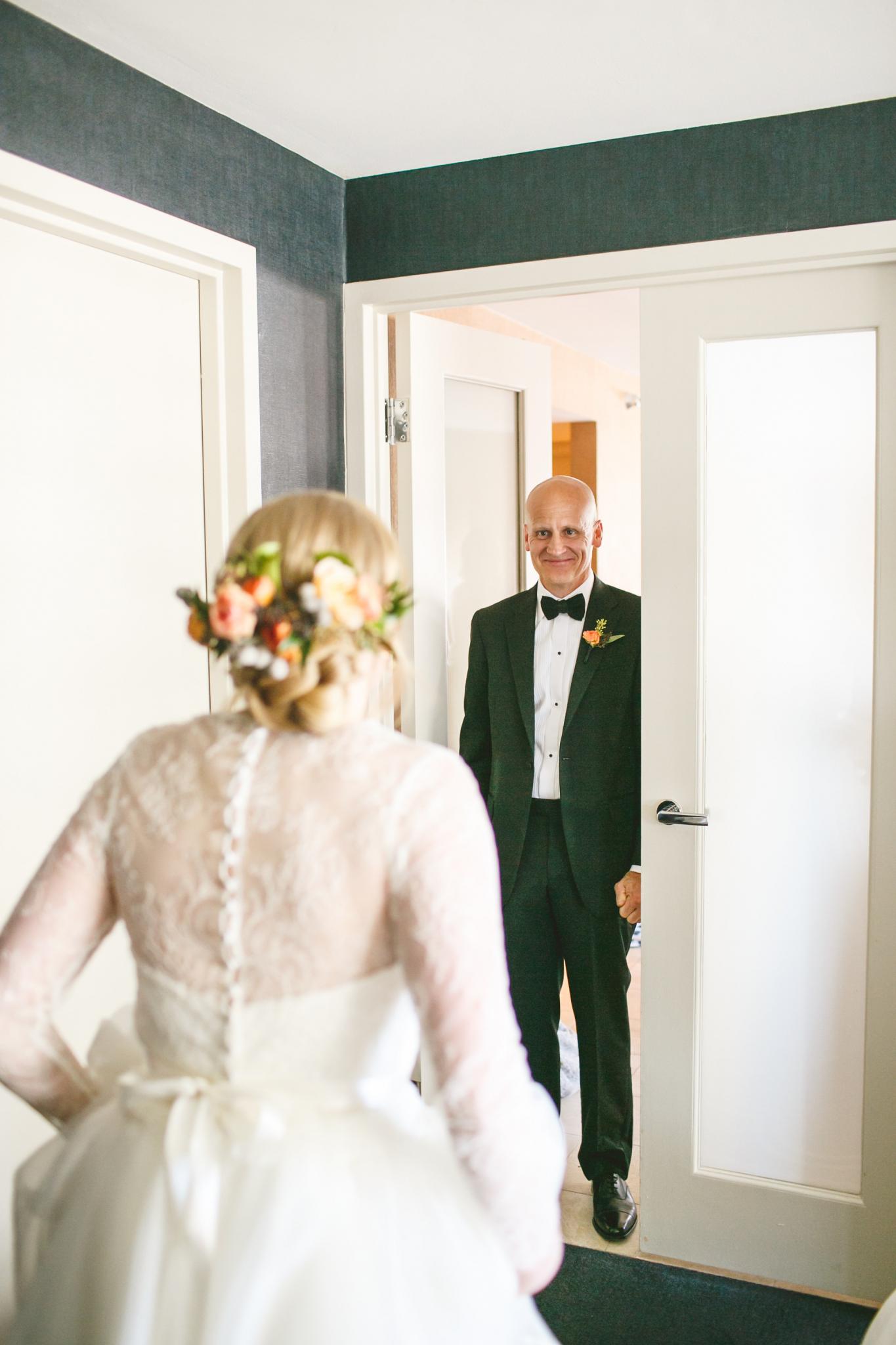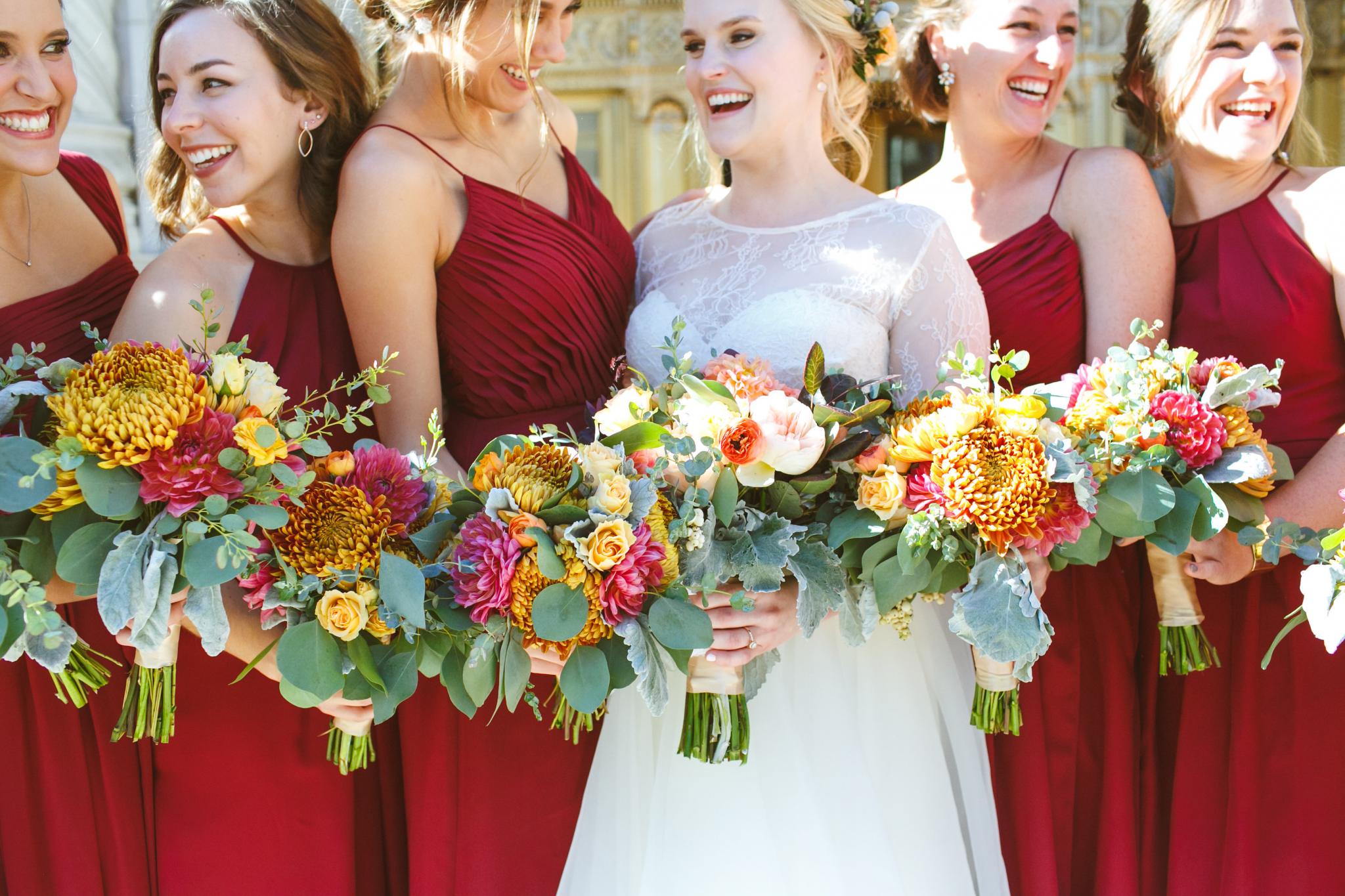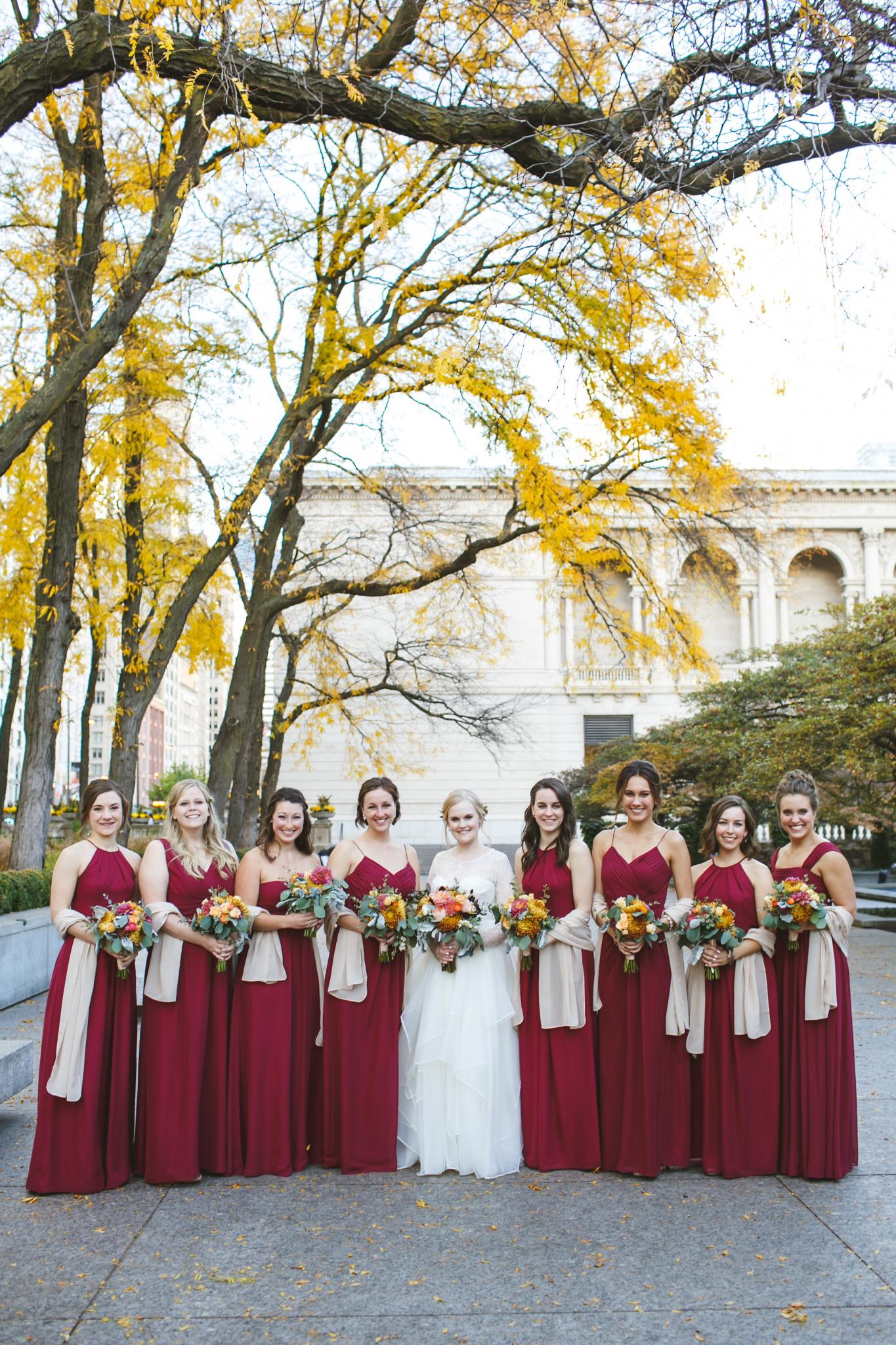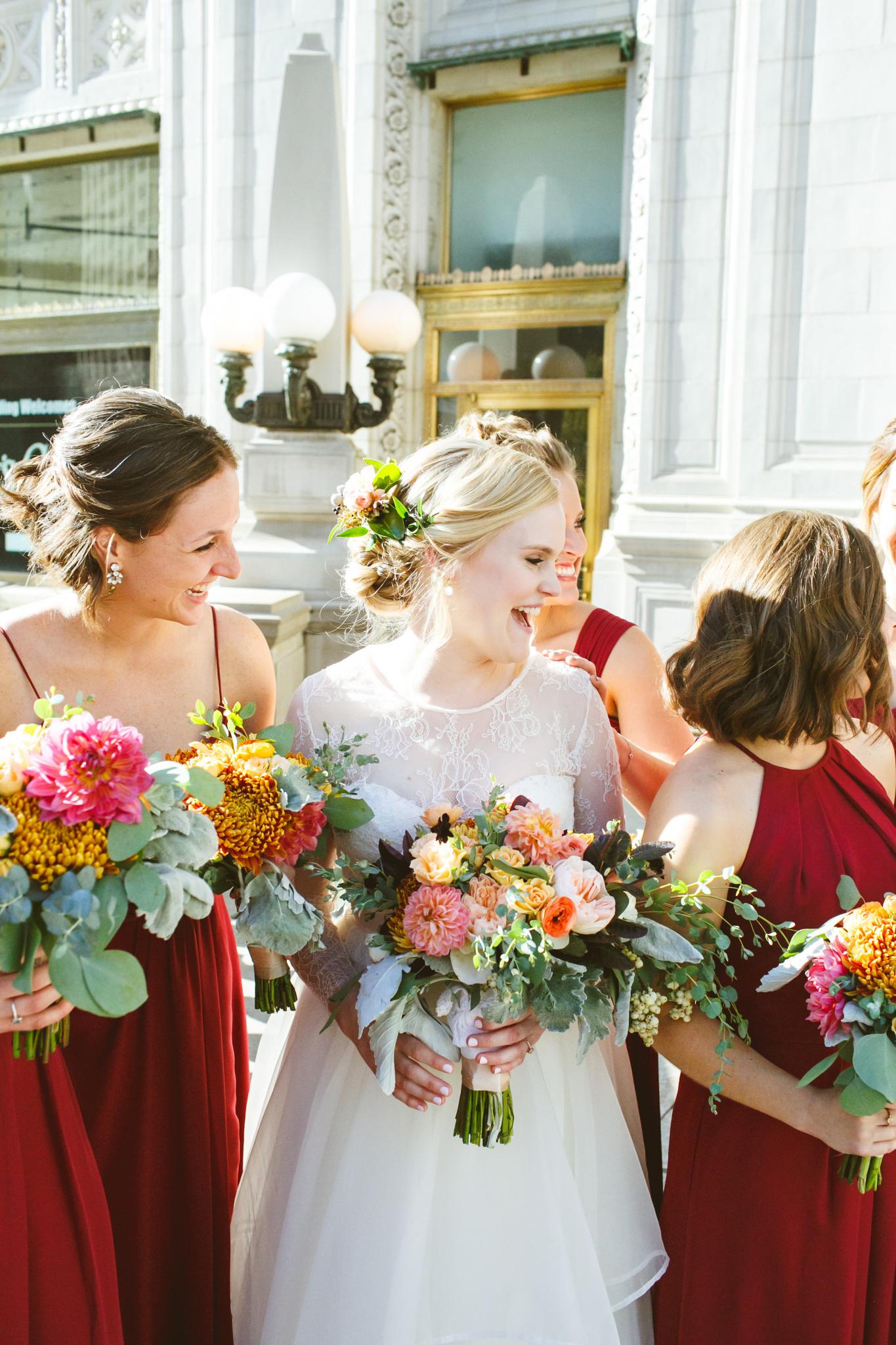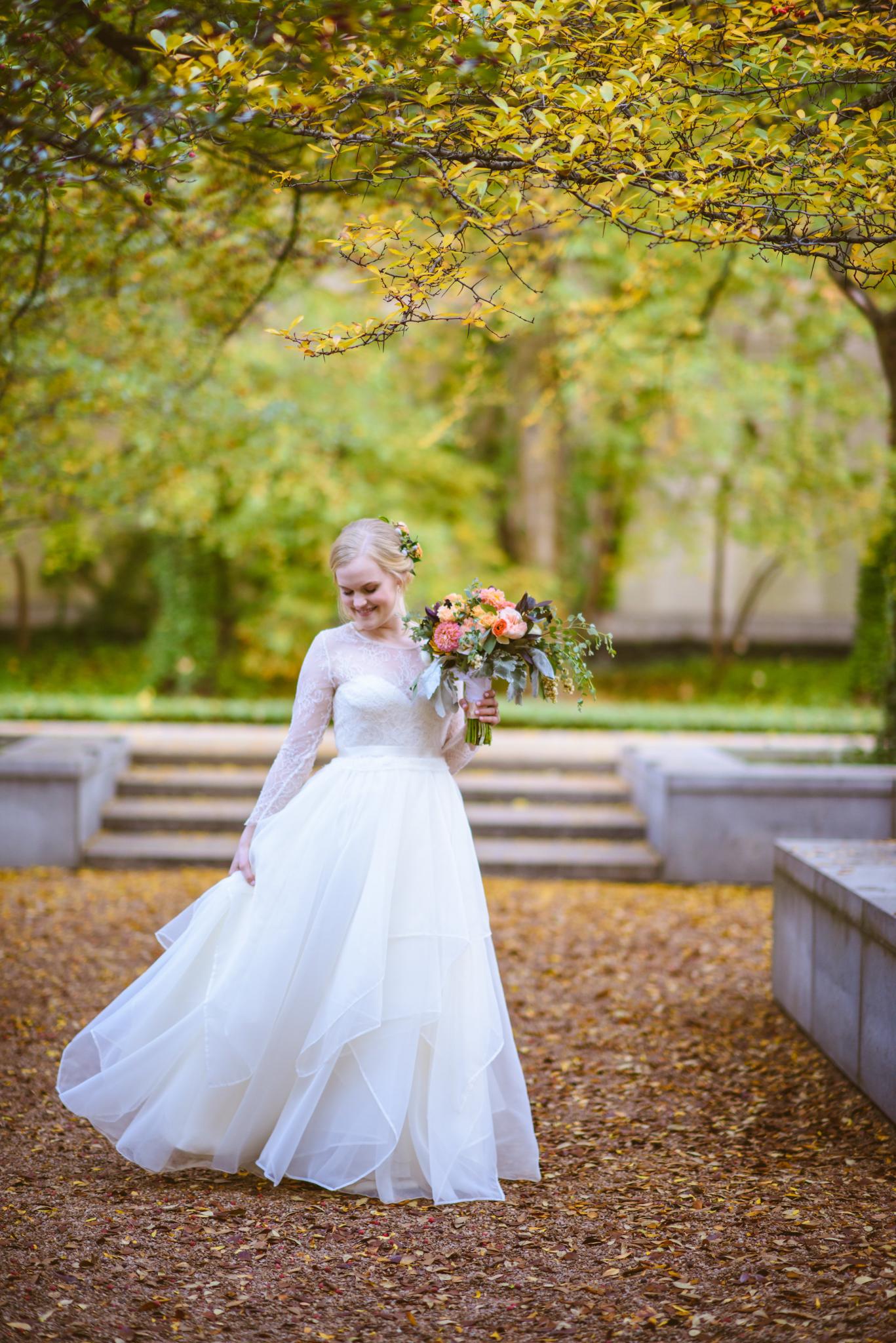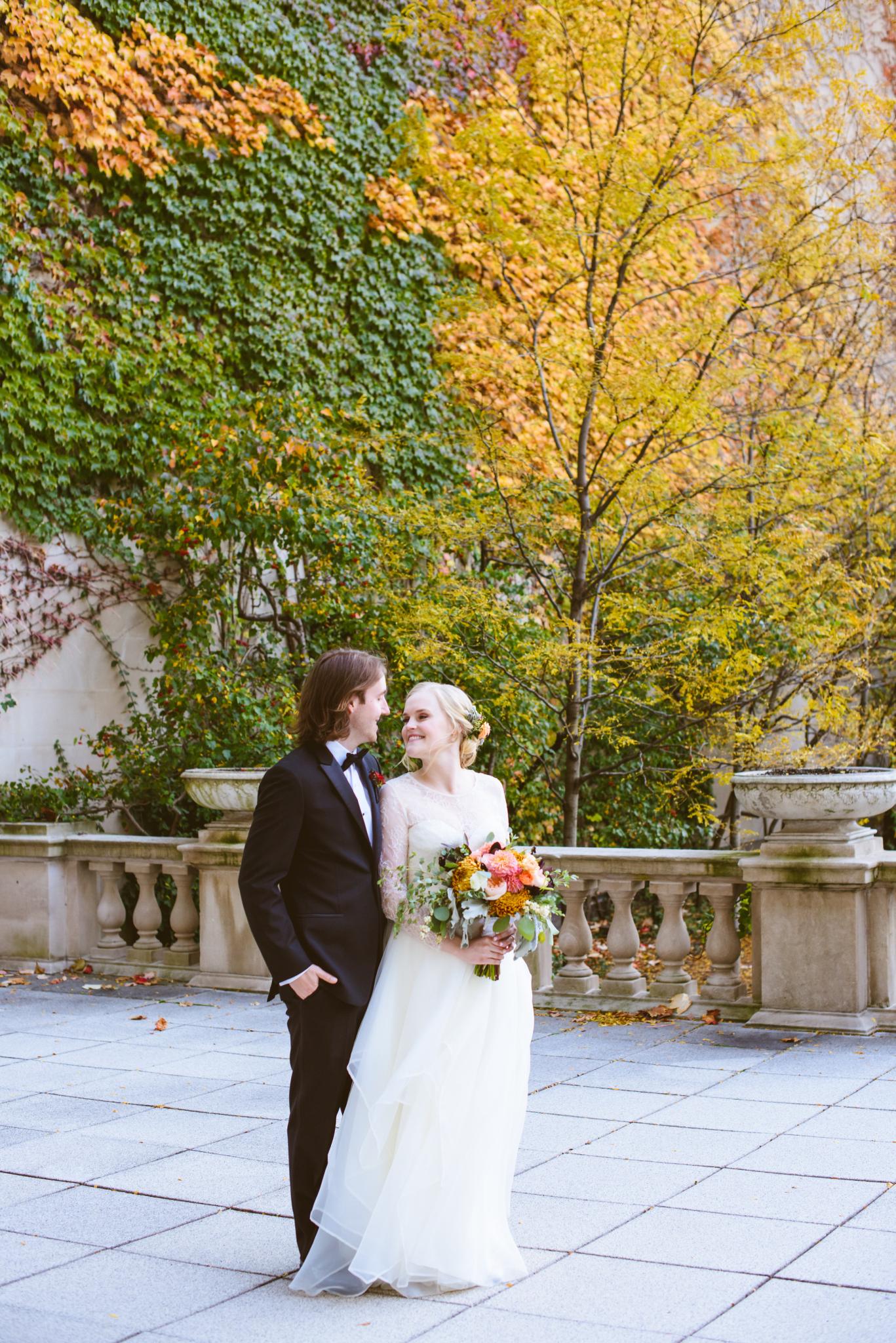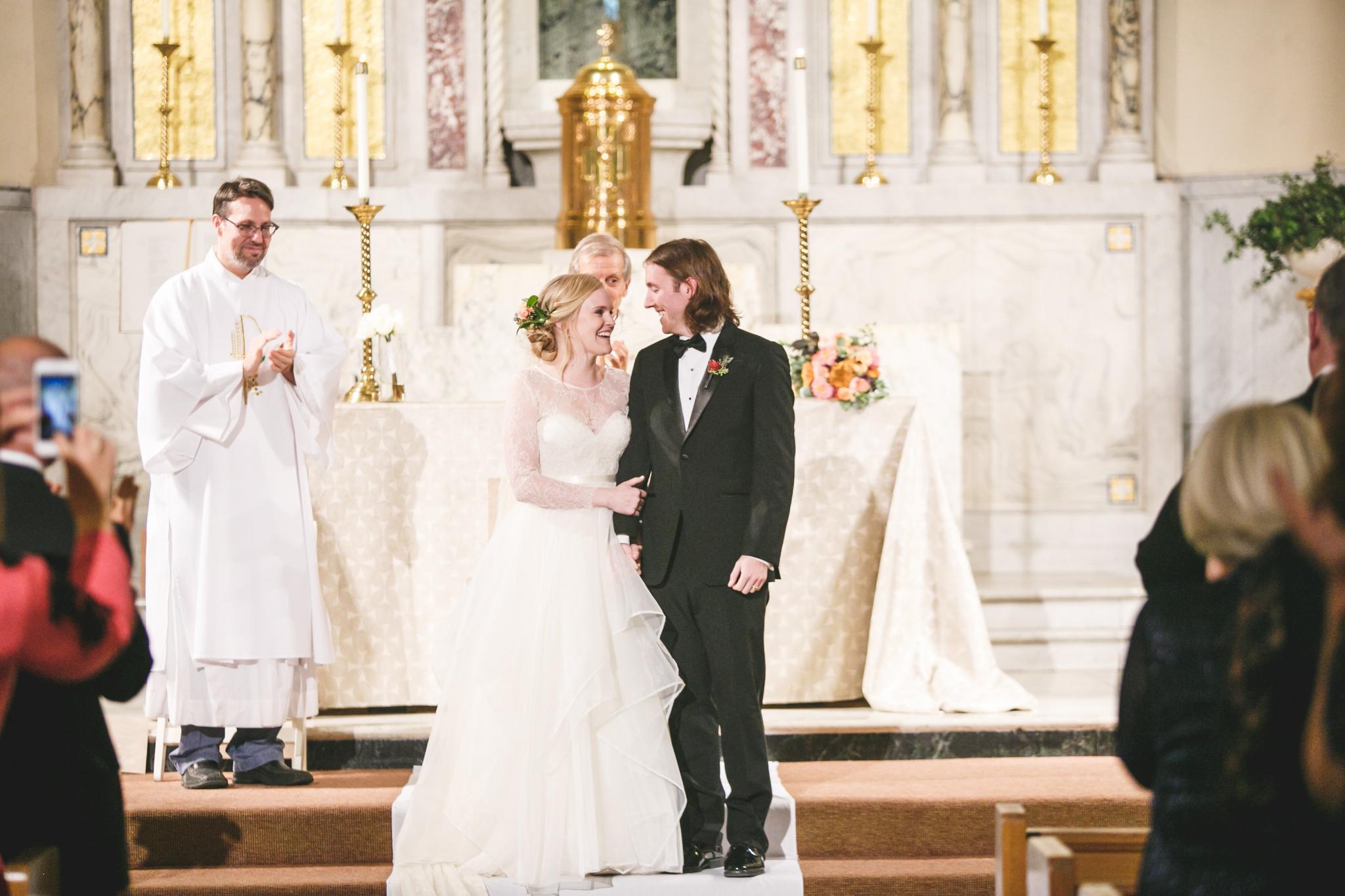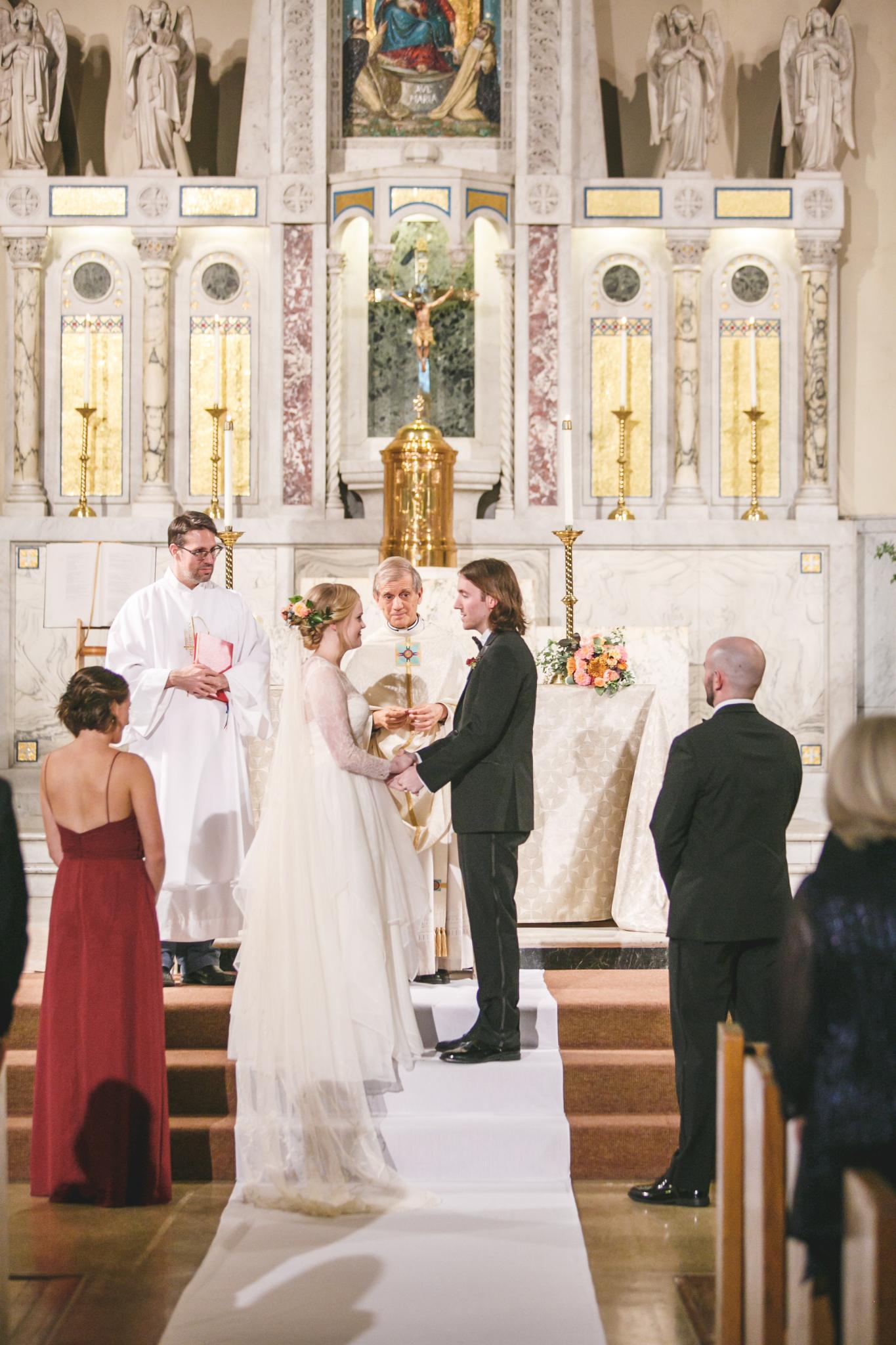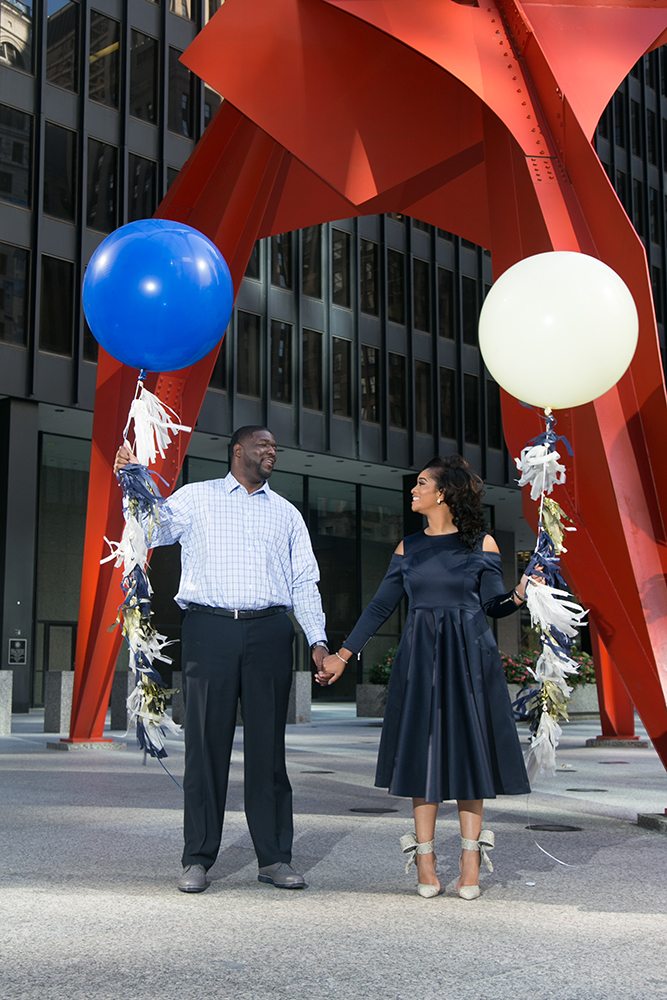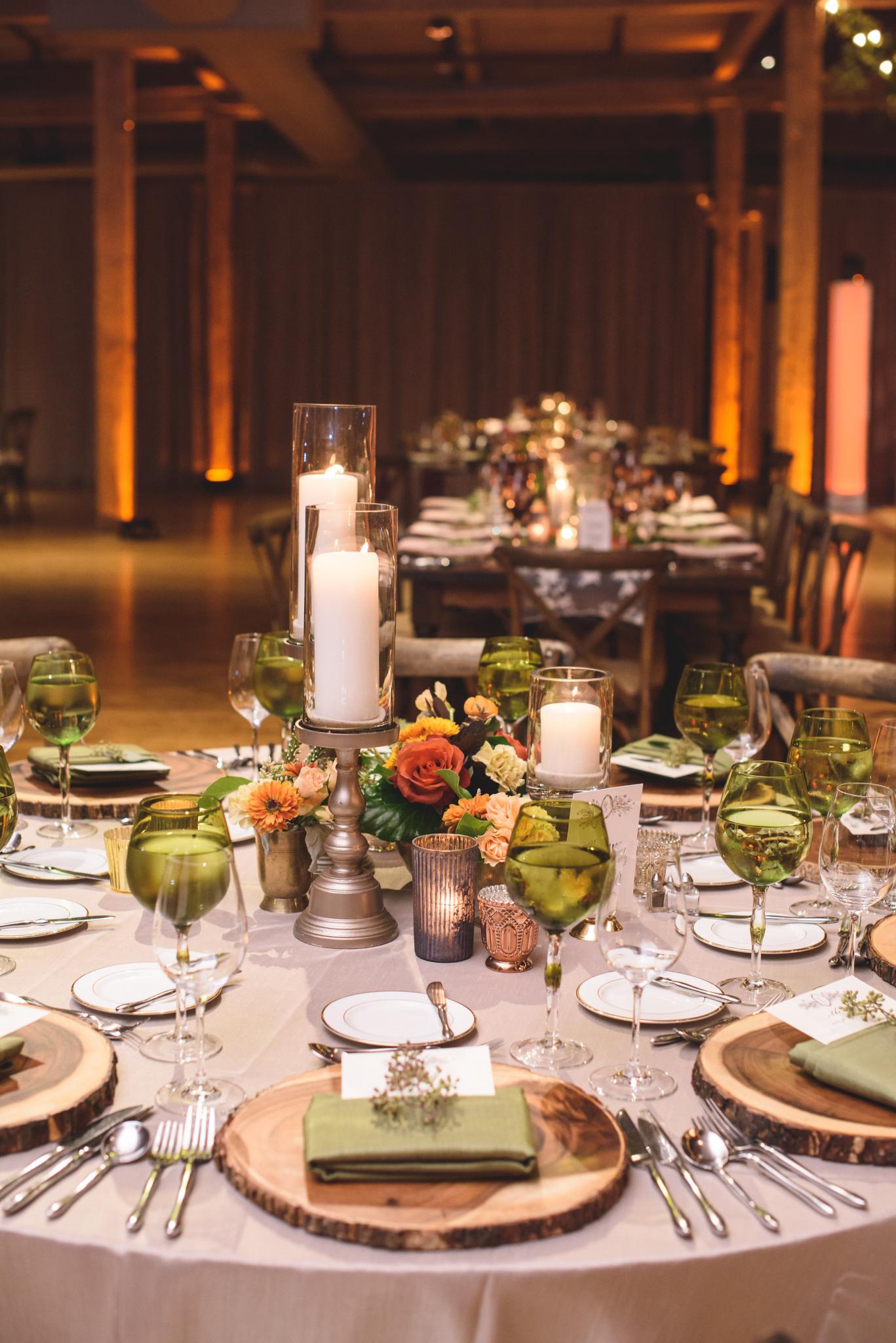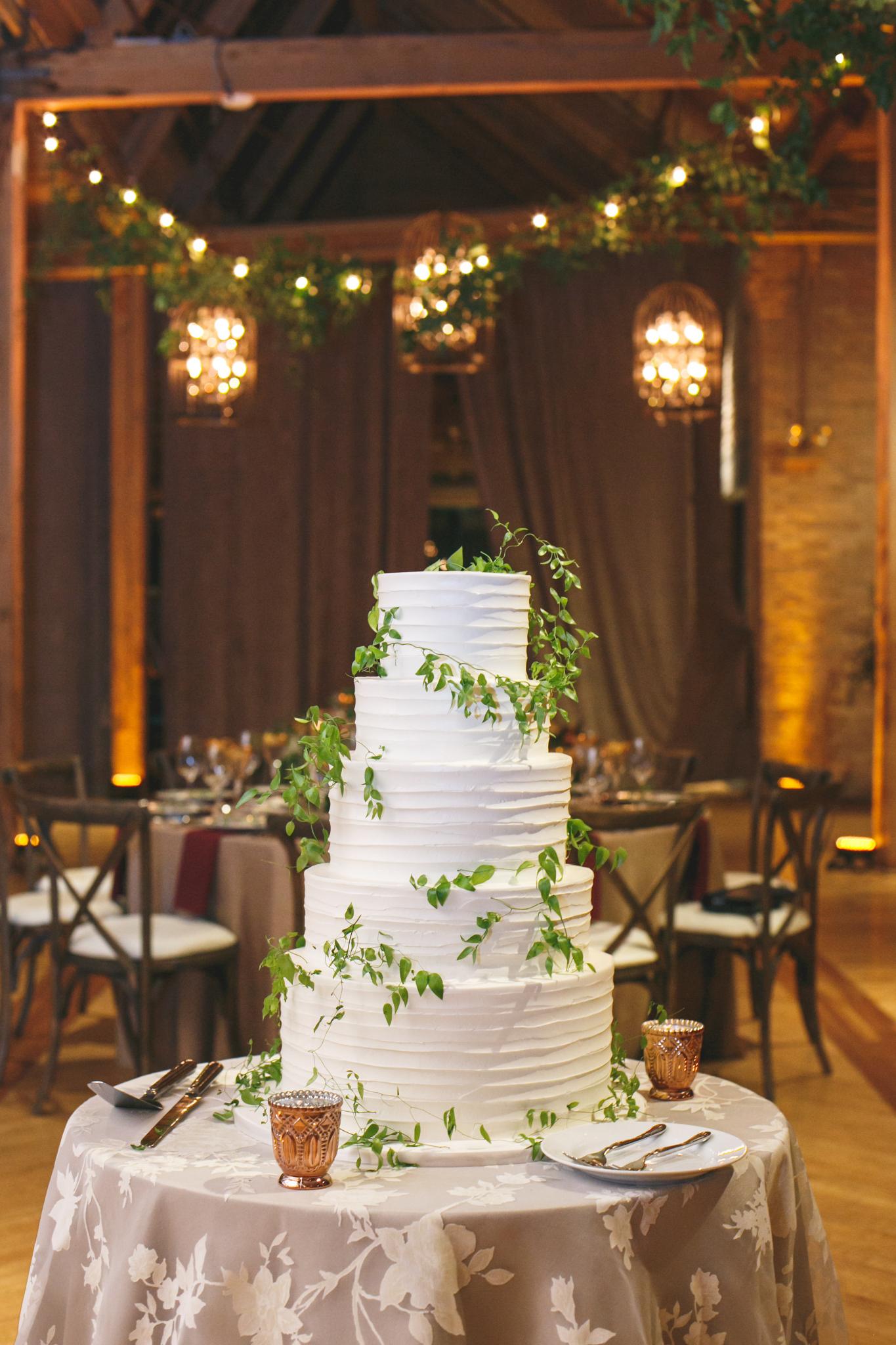 Vendors:
BethLaurren Photography (photography), The Shrine of Our Lady of Pompeii (ceremony), The Skyline Loft at Bridgeport Art Center (reception),  Big City Bride (event planning),  Revel Decor (floral/decor),  Sarah Seven (bride's gown), Weddington Way (bridesmaids' dresses), Edward Warren Jewelers (wedding bands/bride's engagement ring), Erin Graham Hair (bride's hair), Juli Valdez (bride's makeup), Formally Modern Tuxedo (formalwear), Alliance Bakery (cake), Bella Figura (invitations/stationery), Blue Plate Catering (catering), Monastero Entertainment (entertainment), Northern Decor (lounge area), Fr. Richard Fragomeni (officiant)