Georgios Banquets provided the perfect backdrop for Vicki and Alonzo's sweet celebration. All photos by Daryl Coffey Media.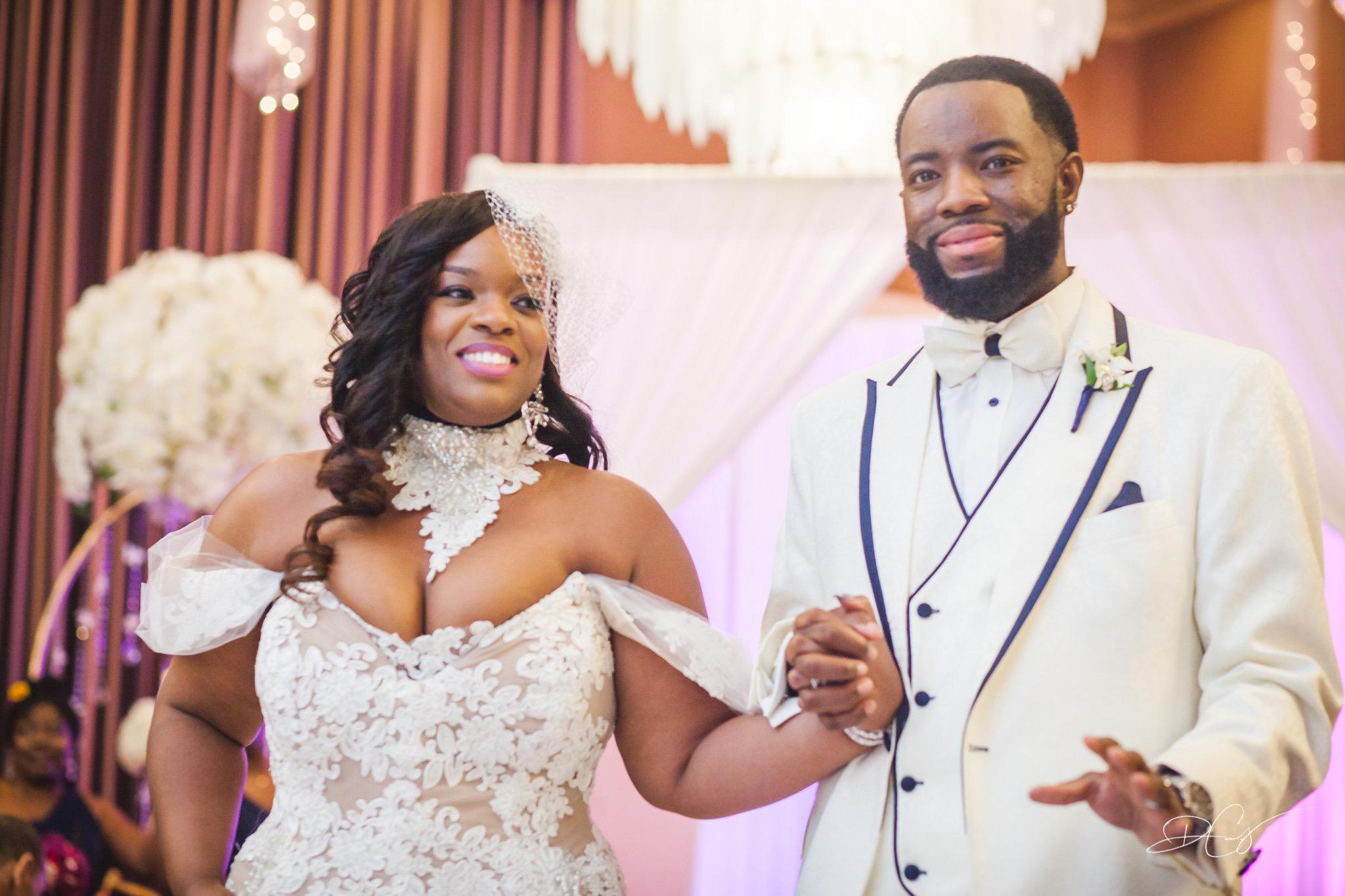 "Alonzo and I are Deputies within the Cook County Sheriff's Department, so we actually crossed each other's paths several times before God prompted me to greet him with a welcoming, 'Hello, how's your day?' From that moment on, God truly had a plan for us. Our first date was a simple dinner and a movie, but the vibe was so amazing that we didn't want that night to end. From that amazing winter's day in 2012, we became inseparable. Ever since our first date, movie night has become a weekly ritual! Alonzo, being the gentleman he was raised to be, asked my father for his blessing in our union. With my father's blessings, Alonzo proposed to me during Valentine's Day weekend of 2016 at Geja's Cafe.
Being born, raised and deeply rooted here in Chicago with our family and friends, we couldn't imagine having our nuptials in any other city than Chi-Town. Georgios Banquets' beautiful, enchanting setting was a plus- it was just what we'd envisioned our special day to be. Our wedding attire was mostly custom designed and we hand picked everything from the brooches to the fresh flowers. Our wedding party consisted of my beloved sister (a Veteran/Veteran Advocate), one renowned barber and childhood friend, seven fellow Cook County Sheriff Deputies, one Cook County Sheriff Investigator, and one Chicago Police Officer, all of whom we were so honored to have standing up with us as our brothers and sisters on our special day.
Alonzo's favorite memory from our wedding day was my  entrance during the ceremony. The moment I stepped out onto the top of the staircase, I heard everyone gasp and cheer. I cried tears of joy all the way down the aisle, and I'll never forget how debonair Alonzo looked as he waited to receive his bride. Another favorite memory was our surprise grand entrance into the reception. It was priceless! We entered from two different balconies on opposite sides and after we boogied down the stairs, we both got emotional as we joined each other hand in hand on the dance floor and grooved to "ON THE RUN", by Beyonce ft. Jay-Z. Our wedding was a day of love and fulfillment. Everybody and everything was stunning. Alonzo and I are so grateful to have celebrated among our loved ones."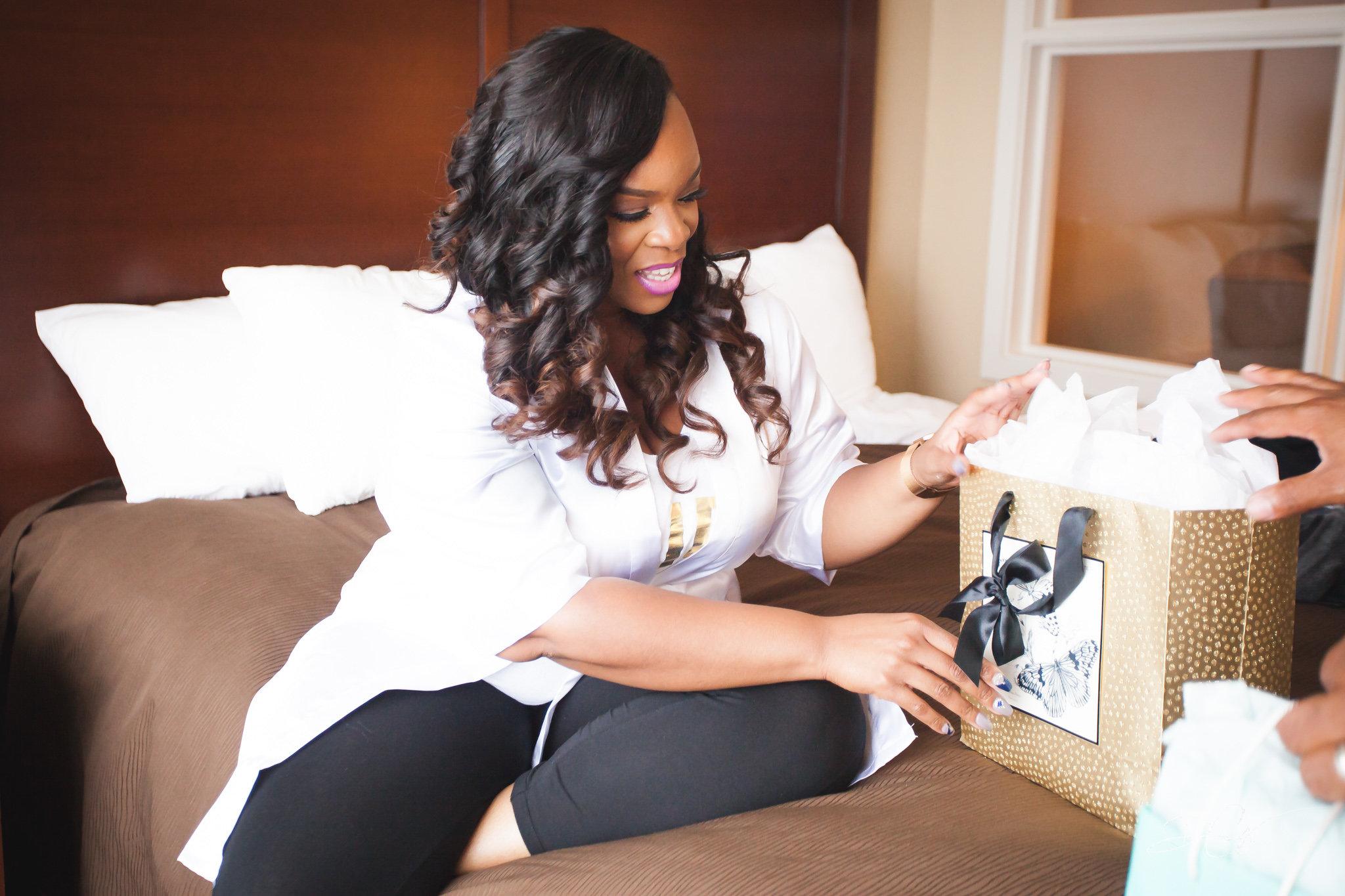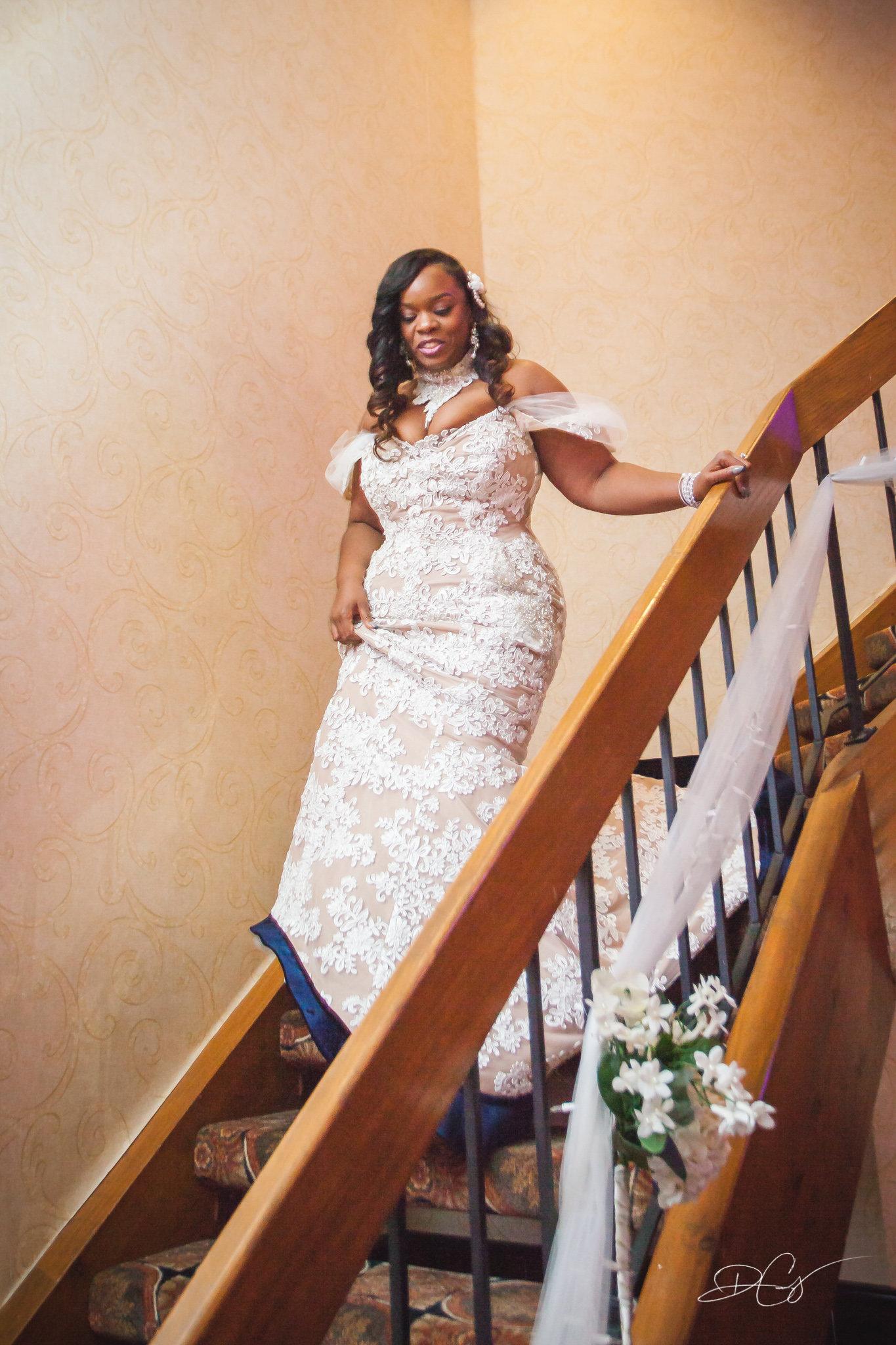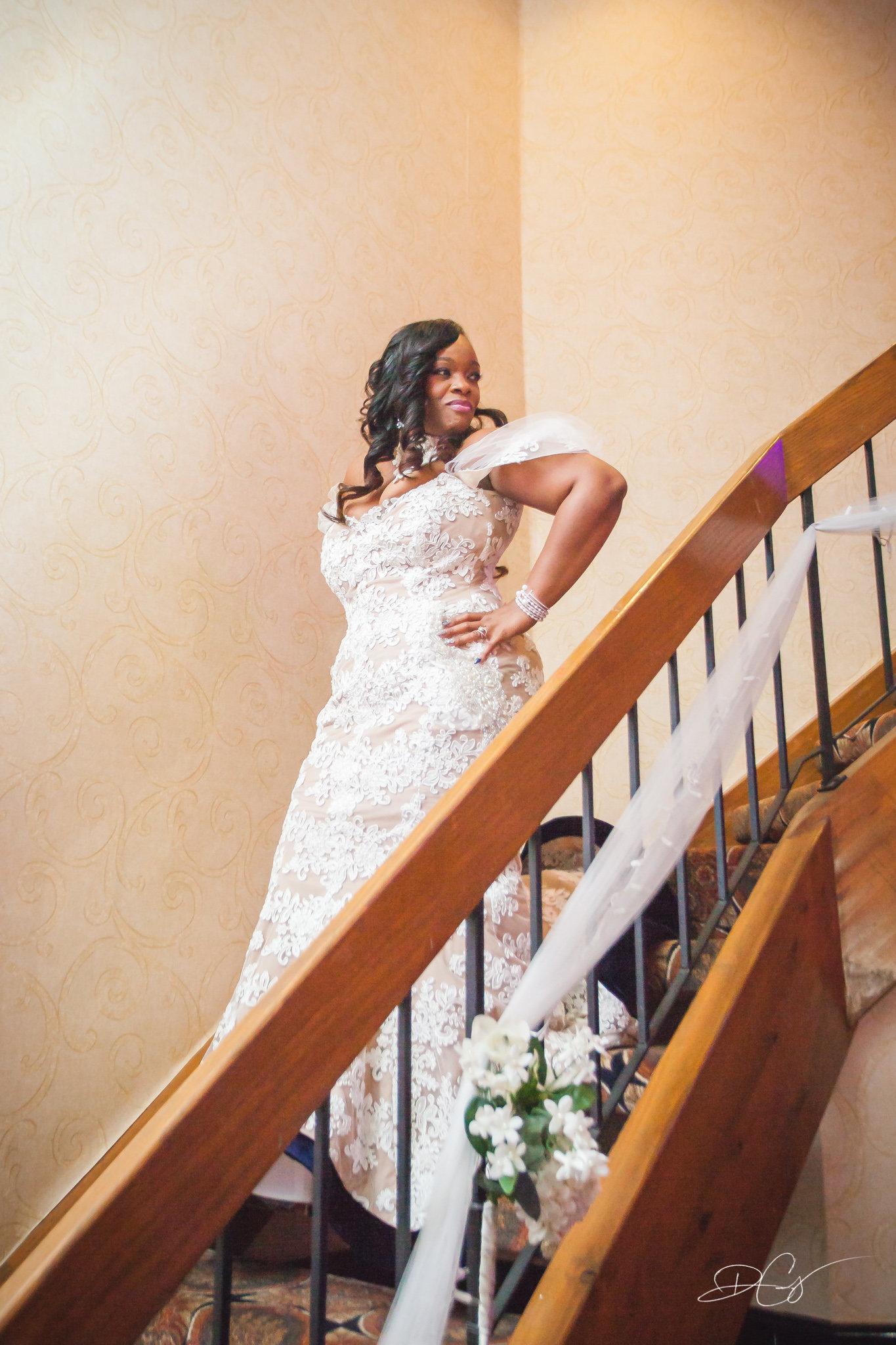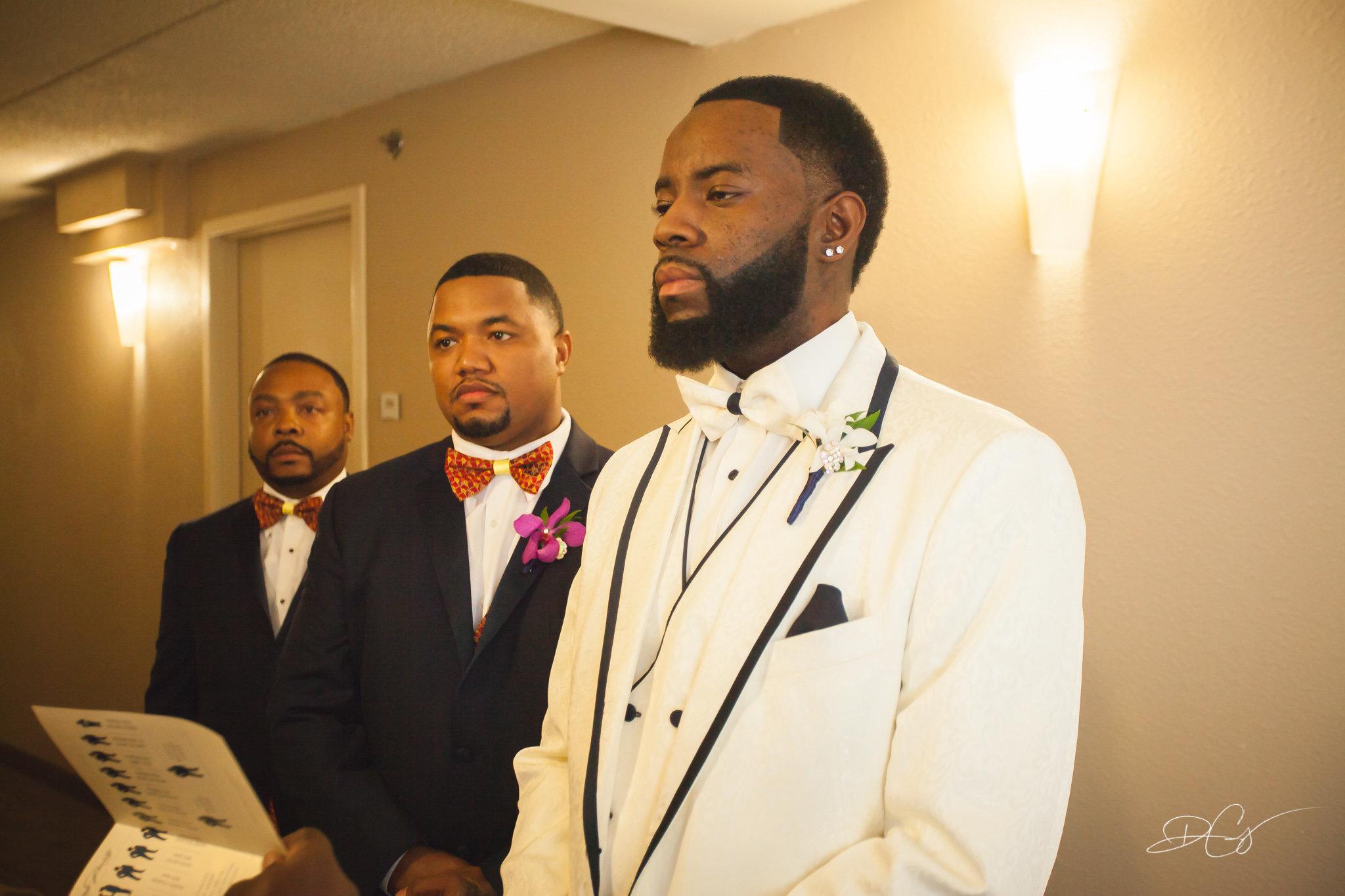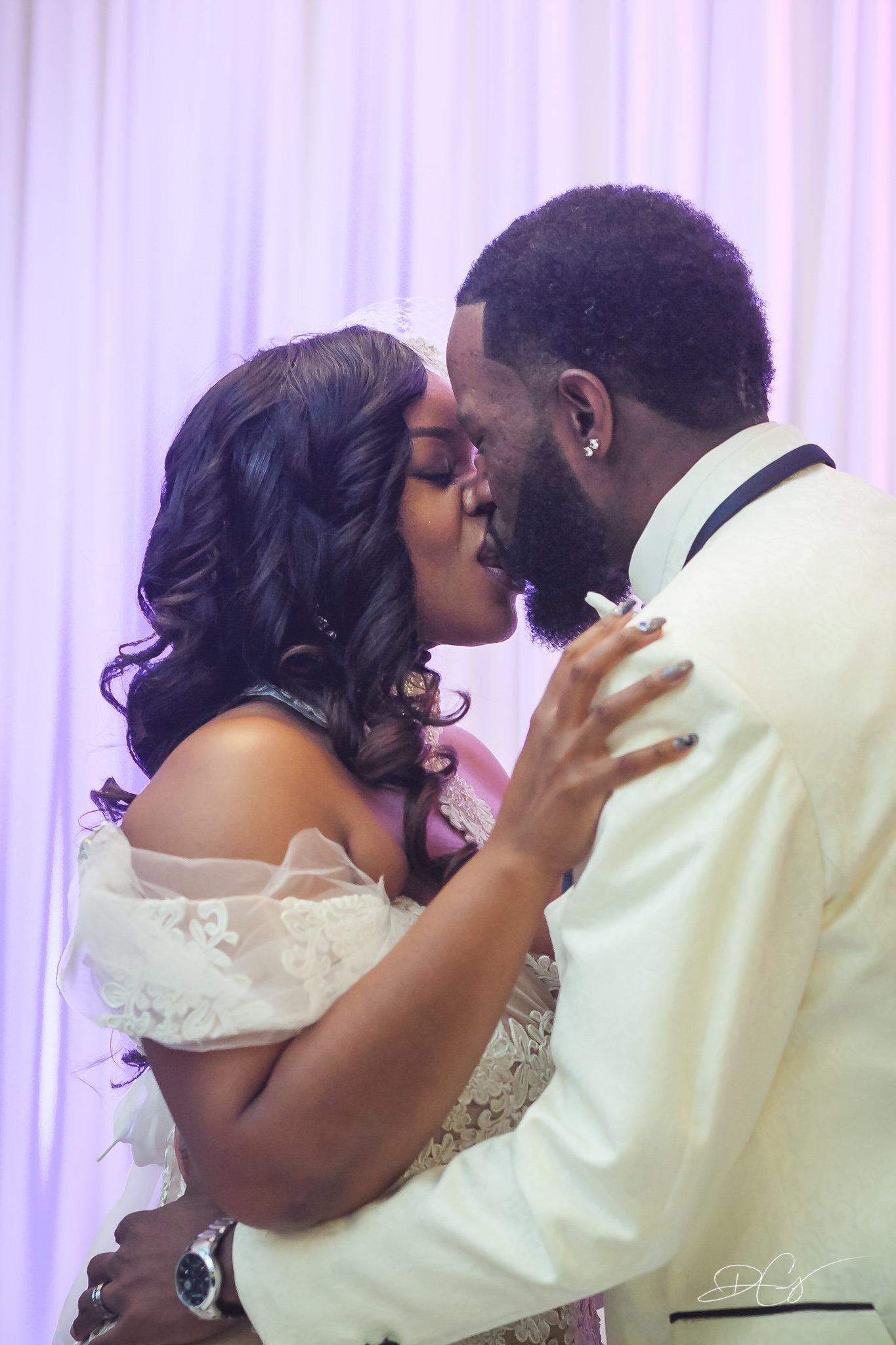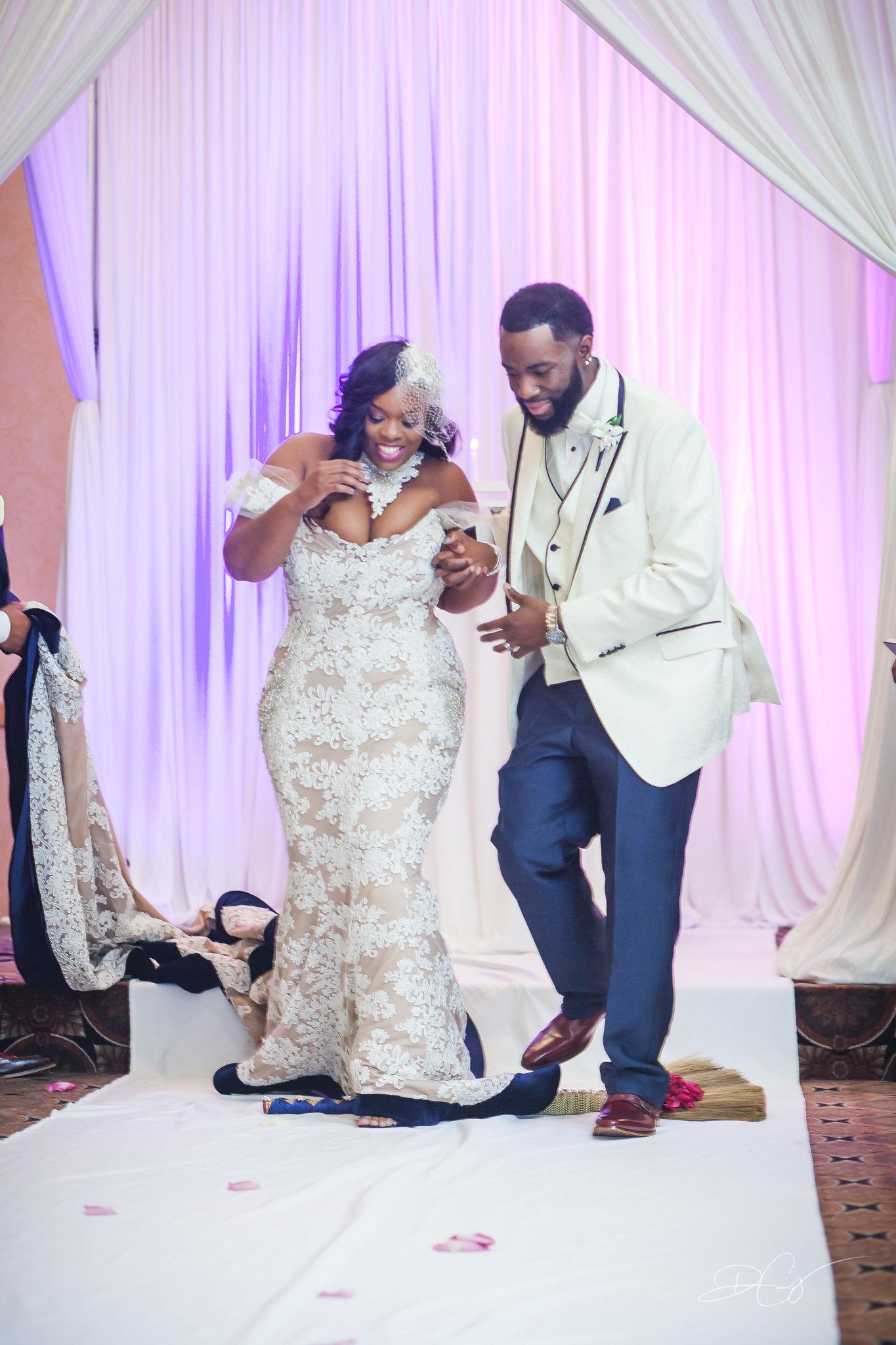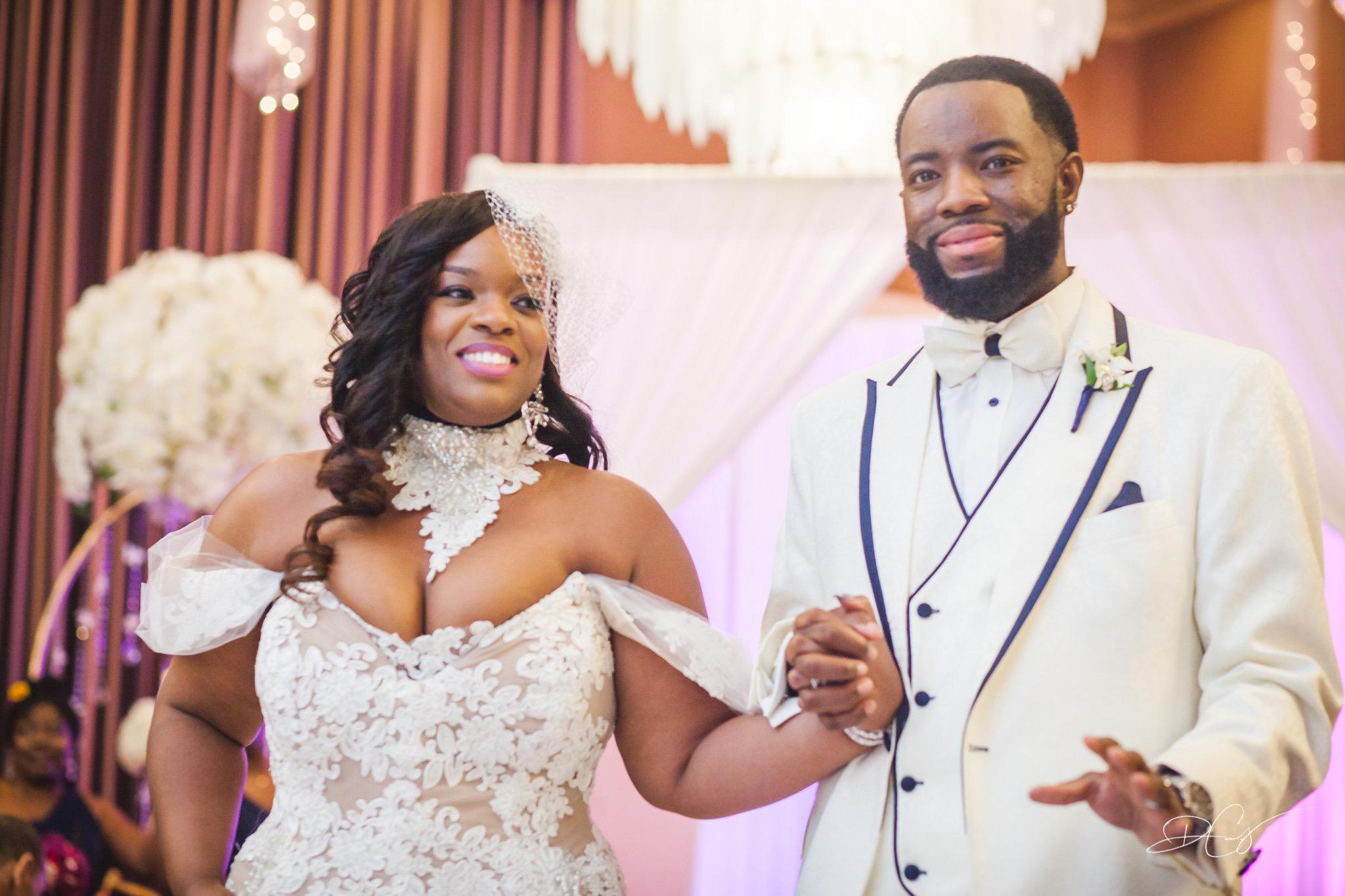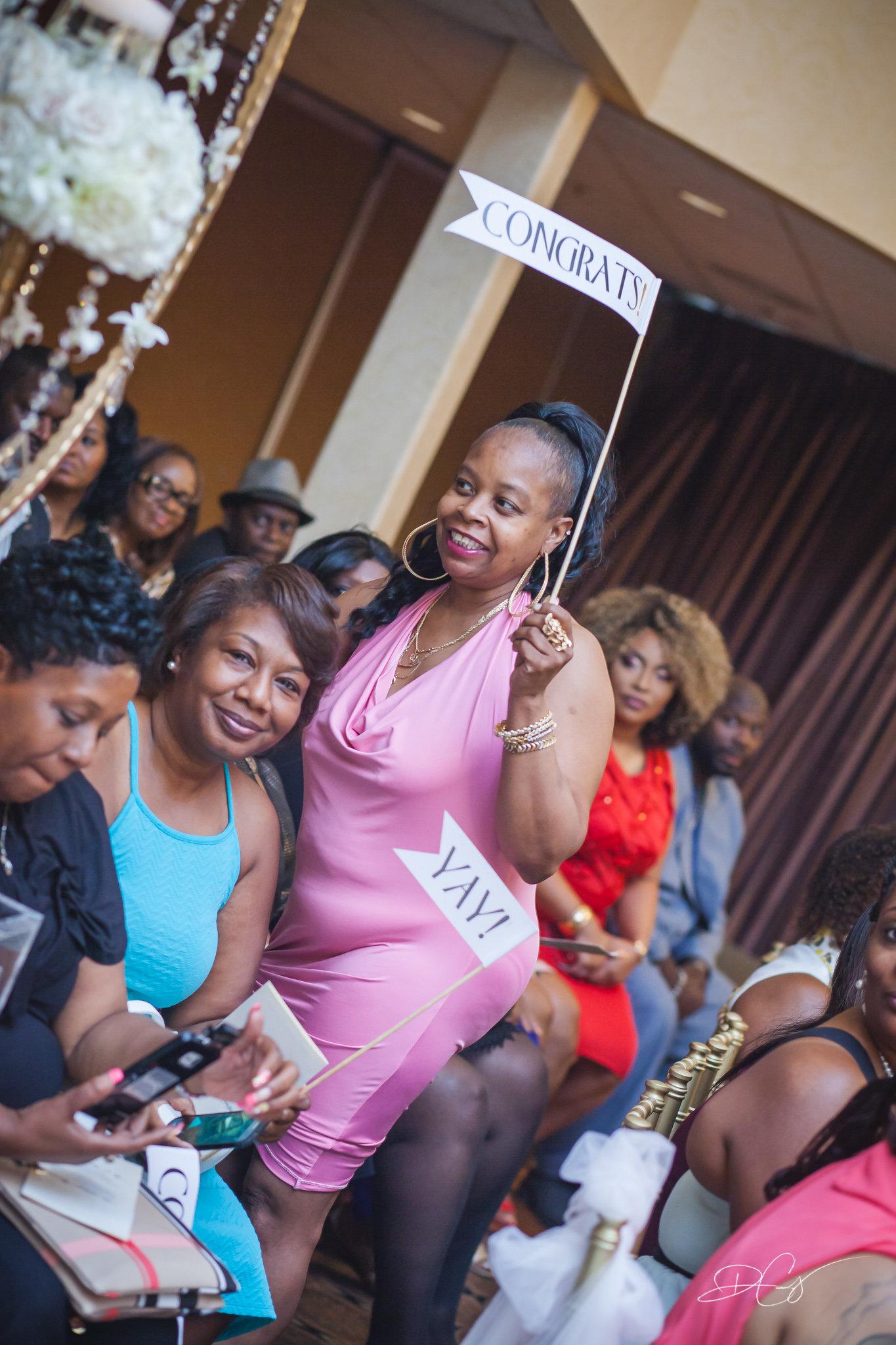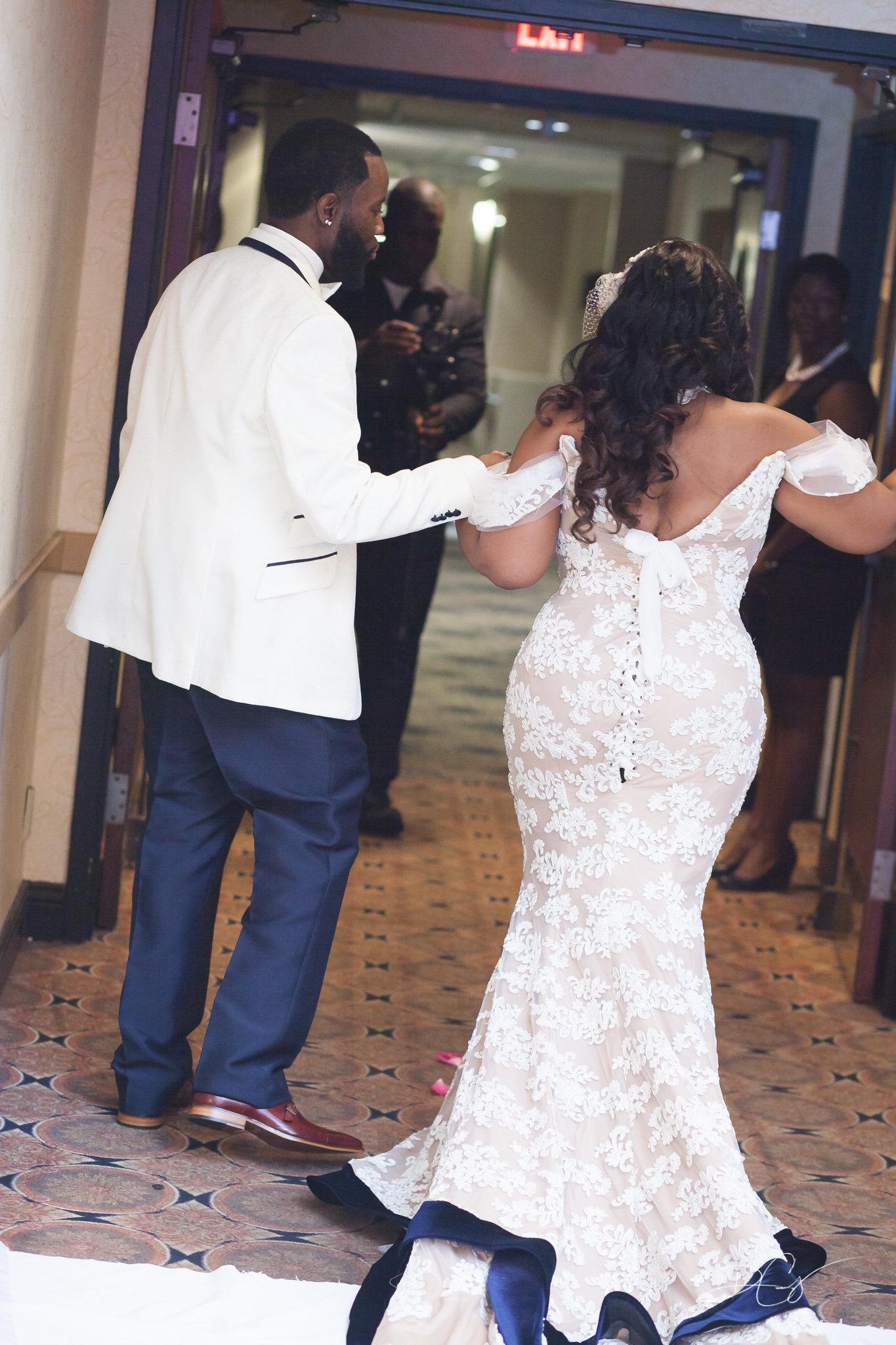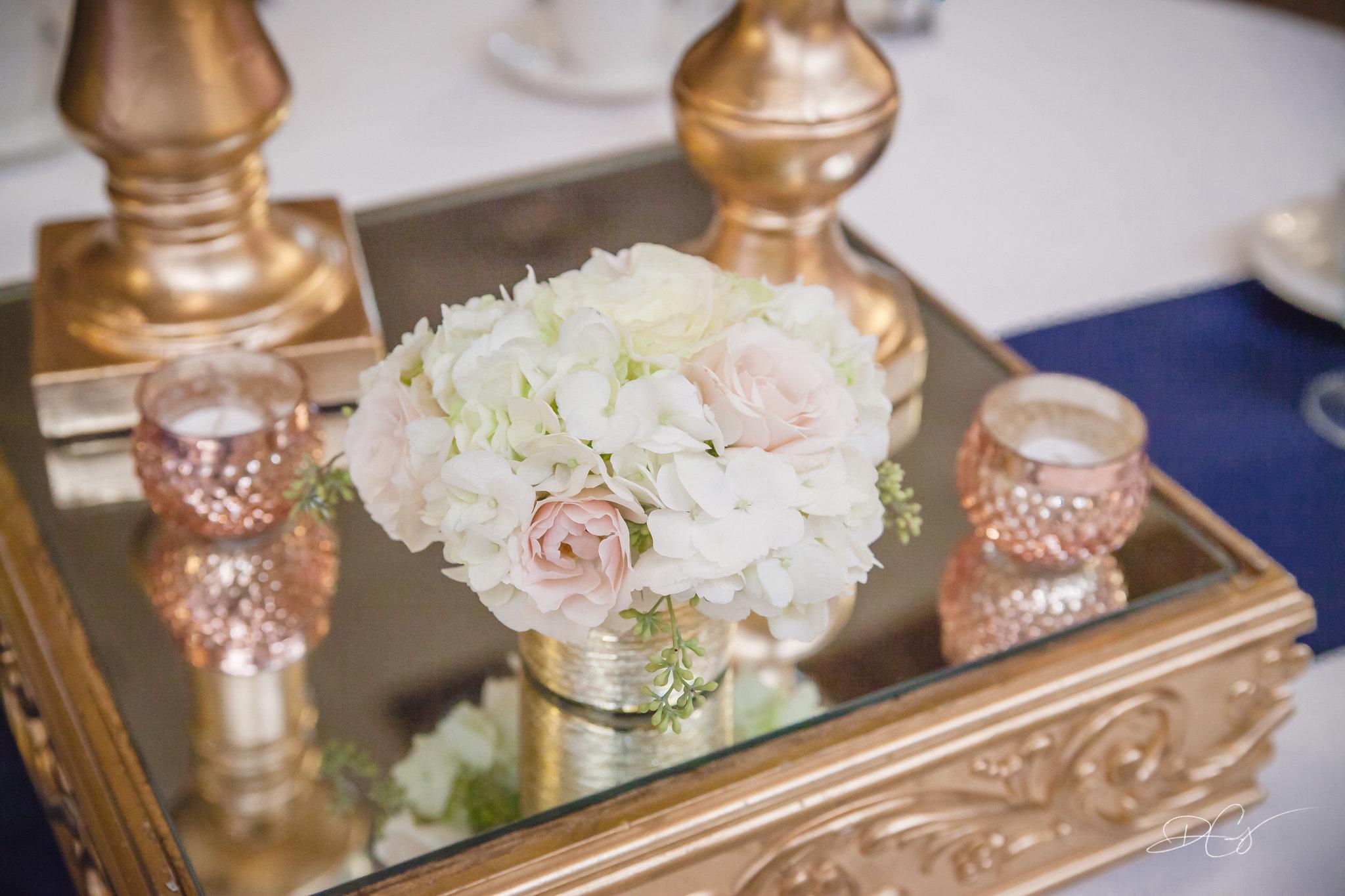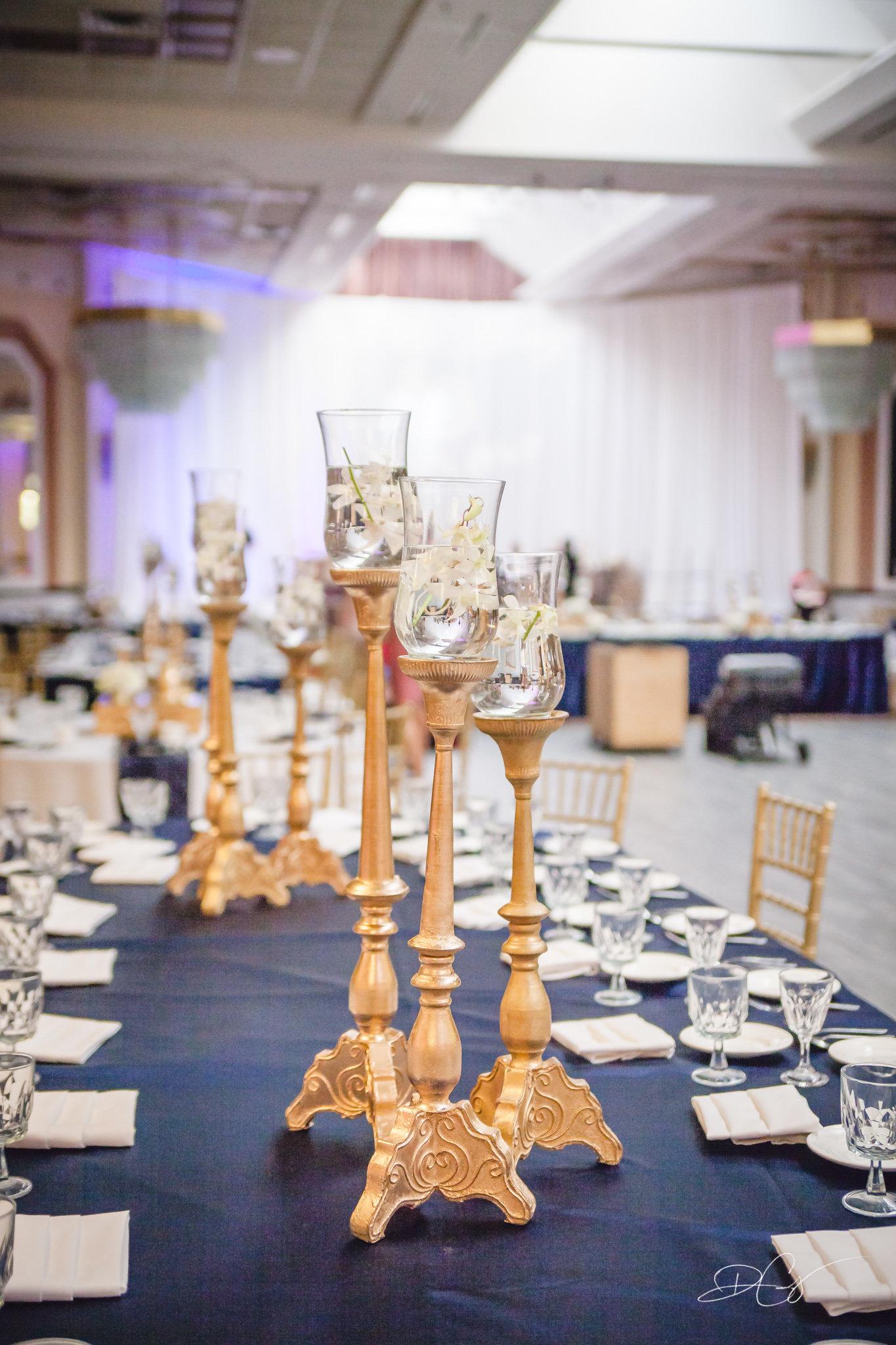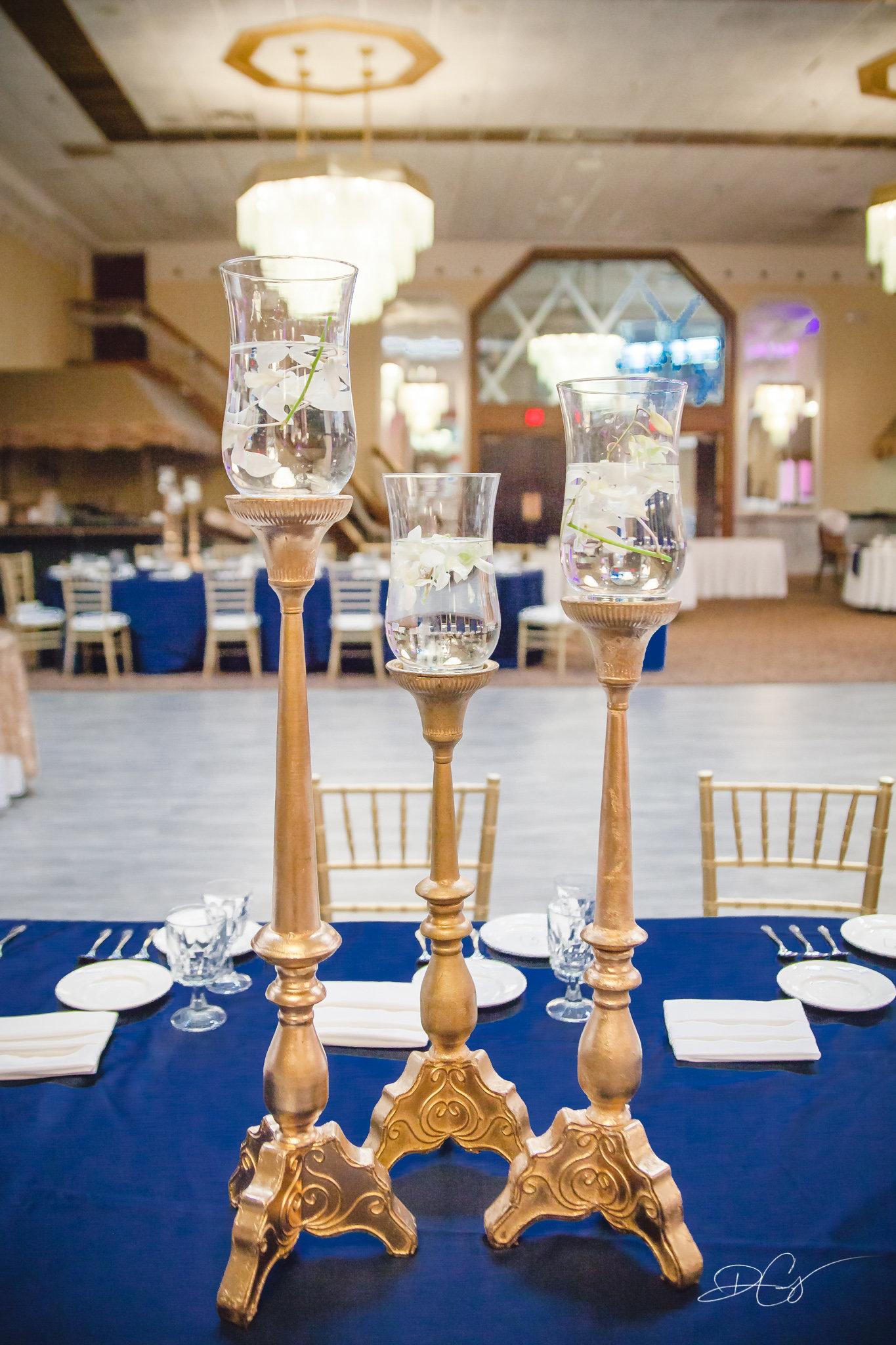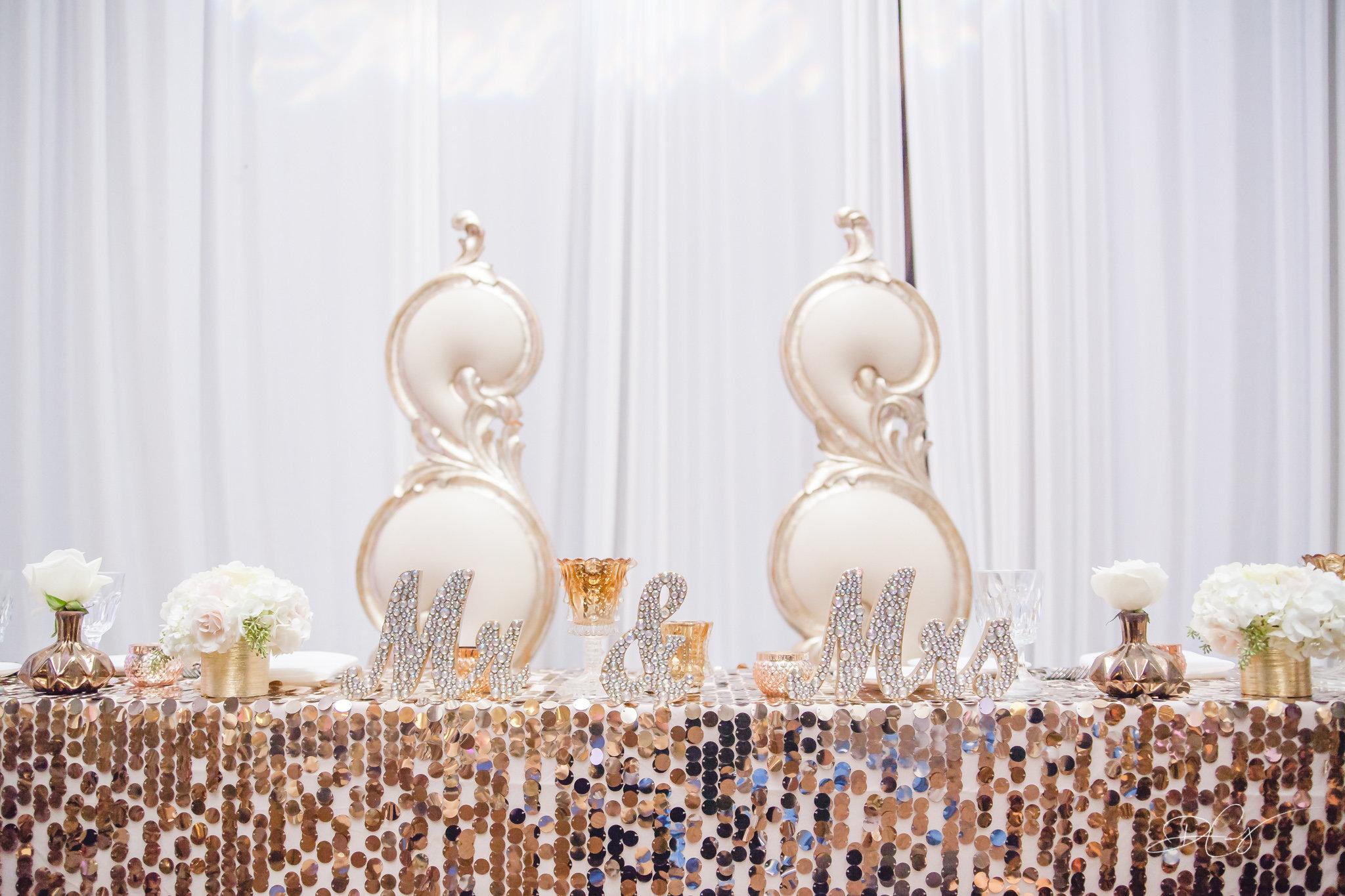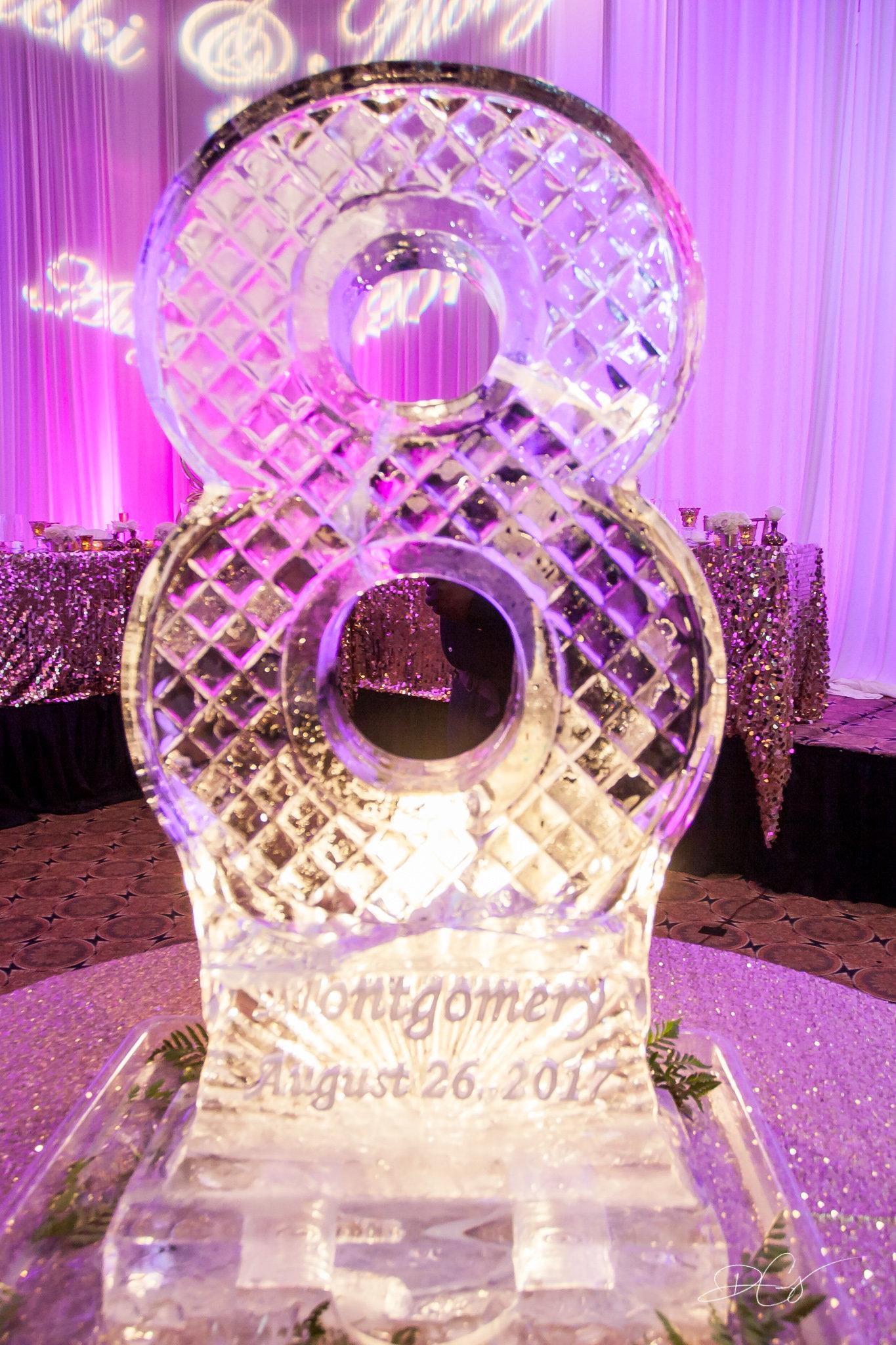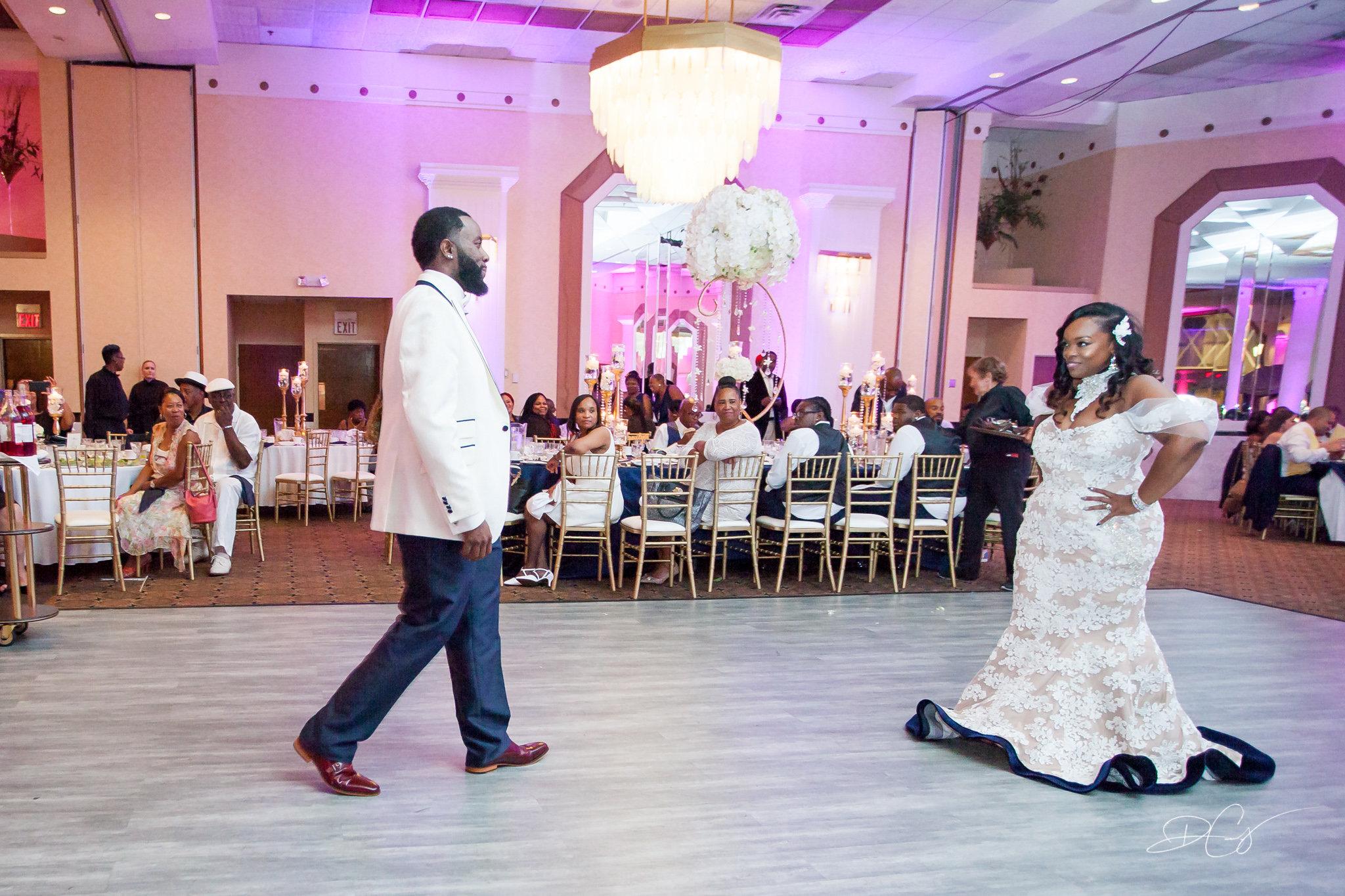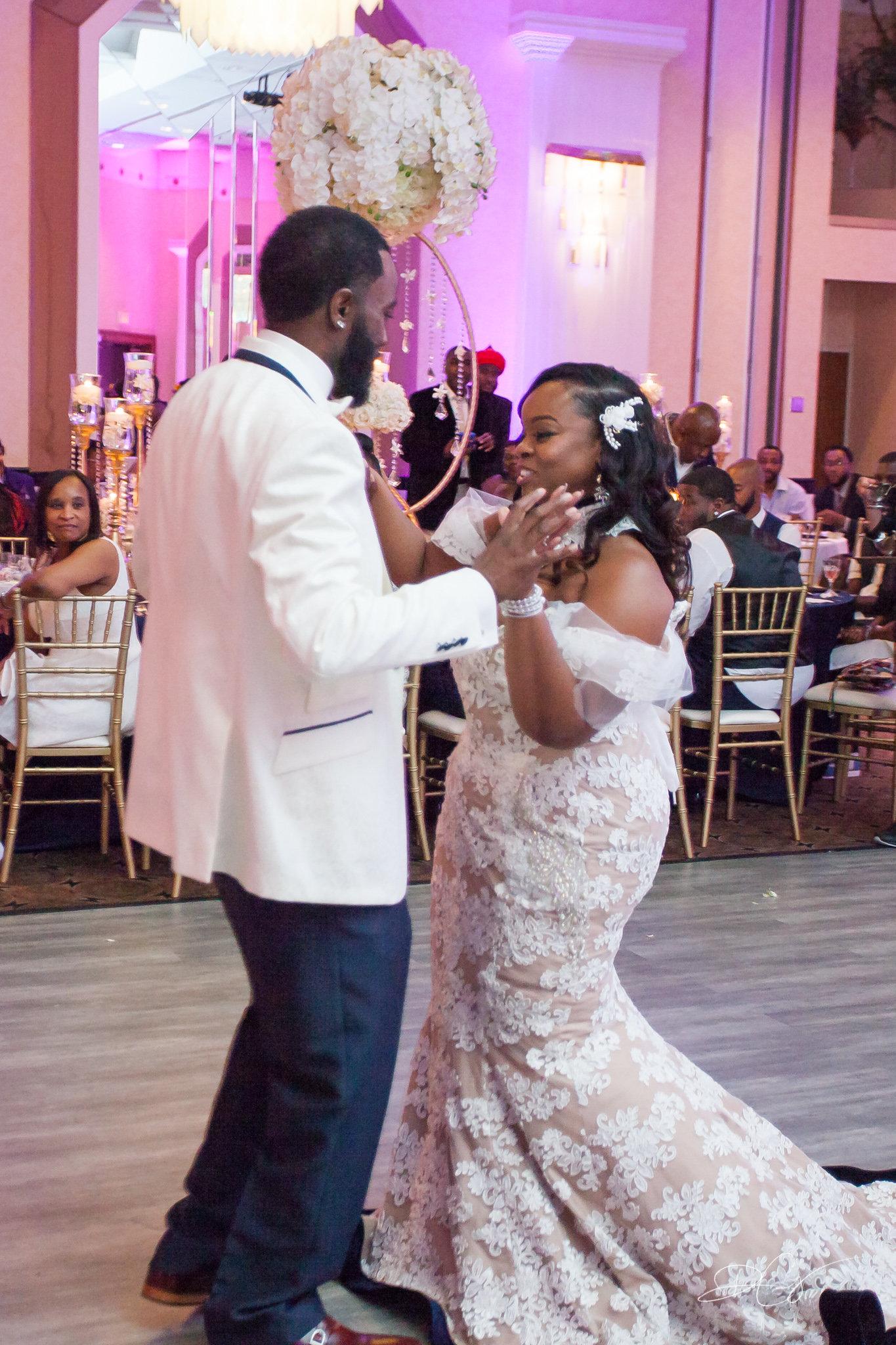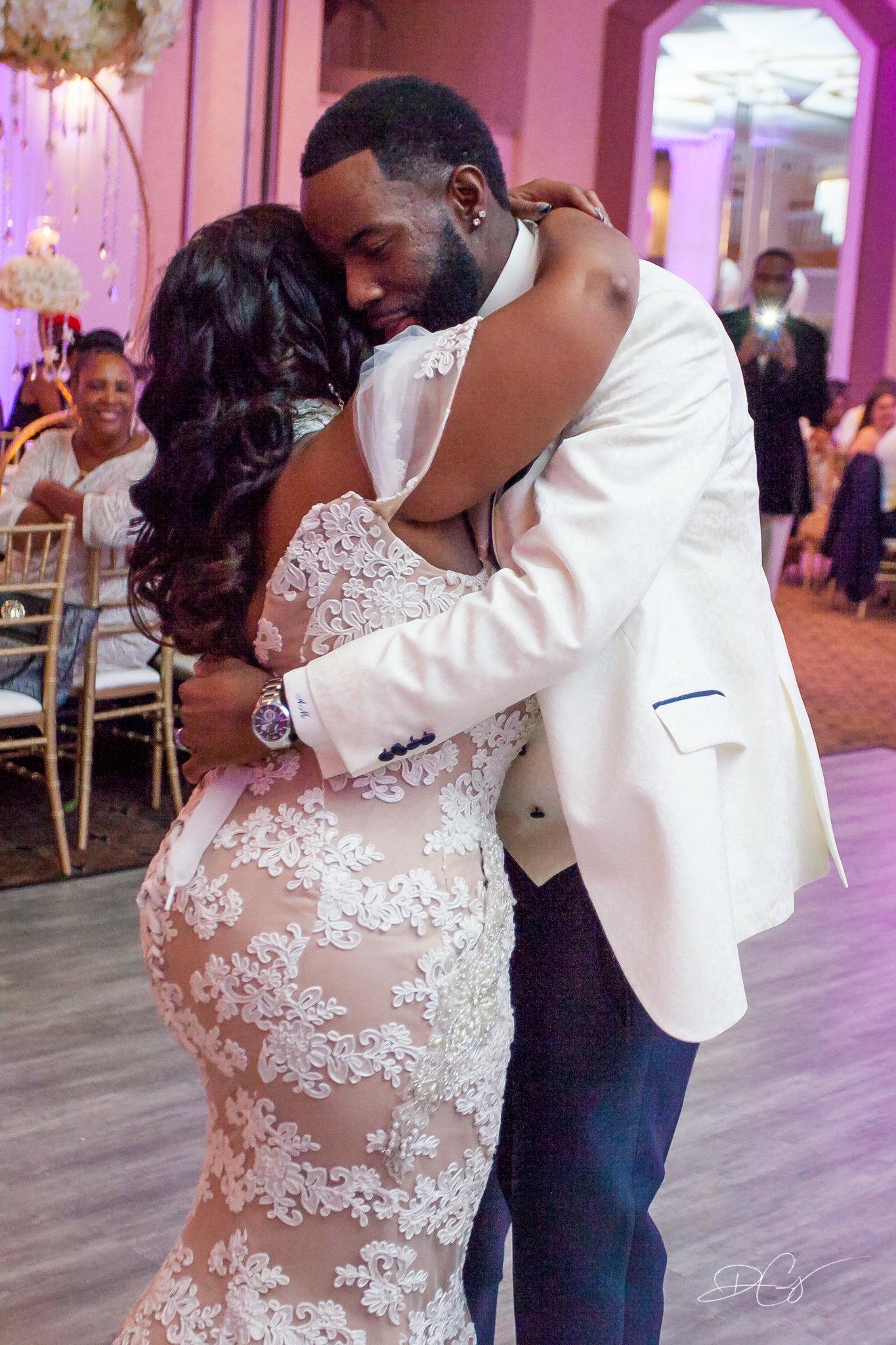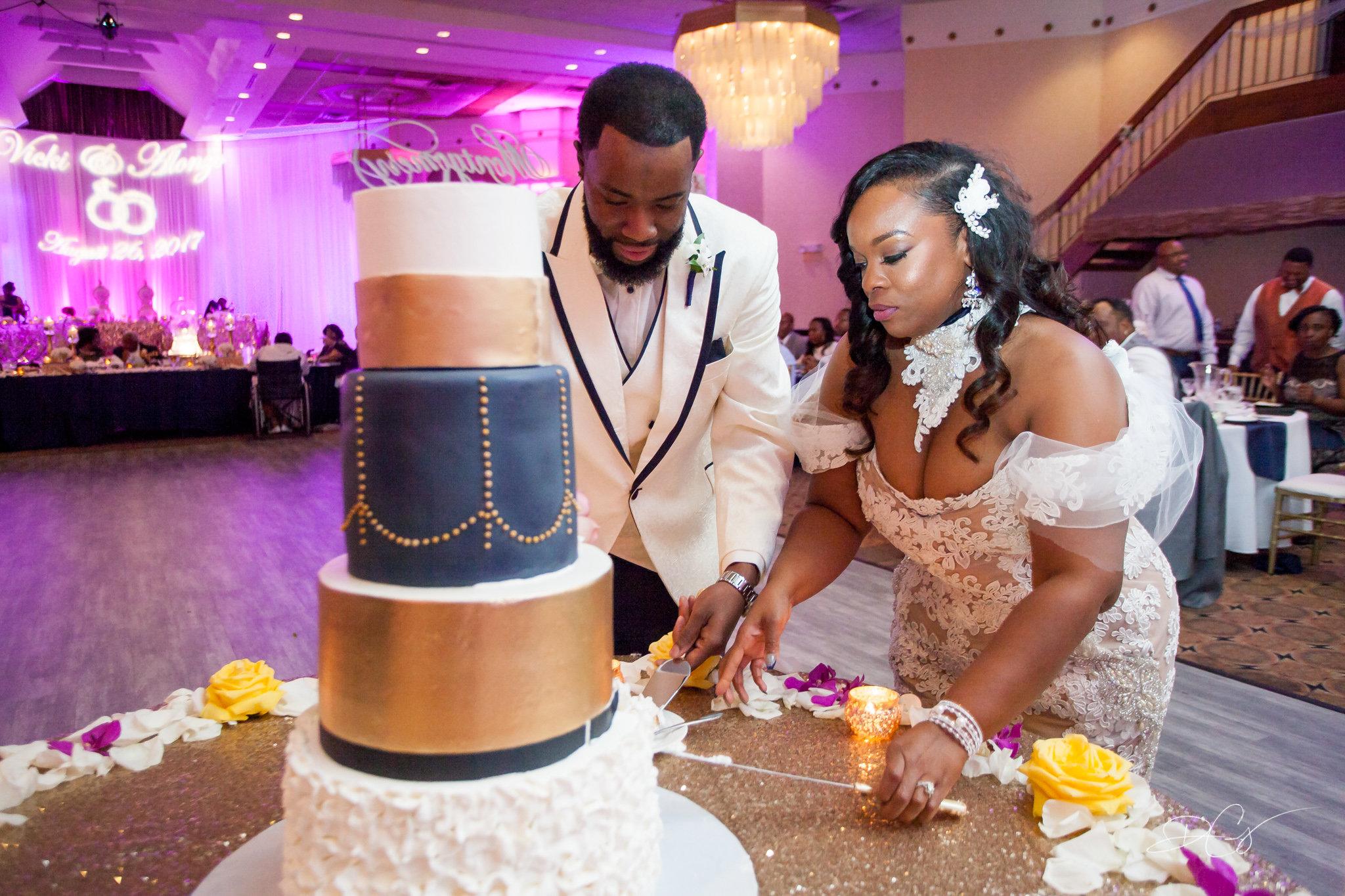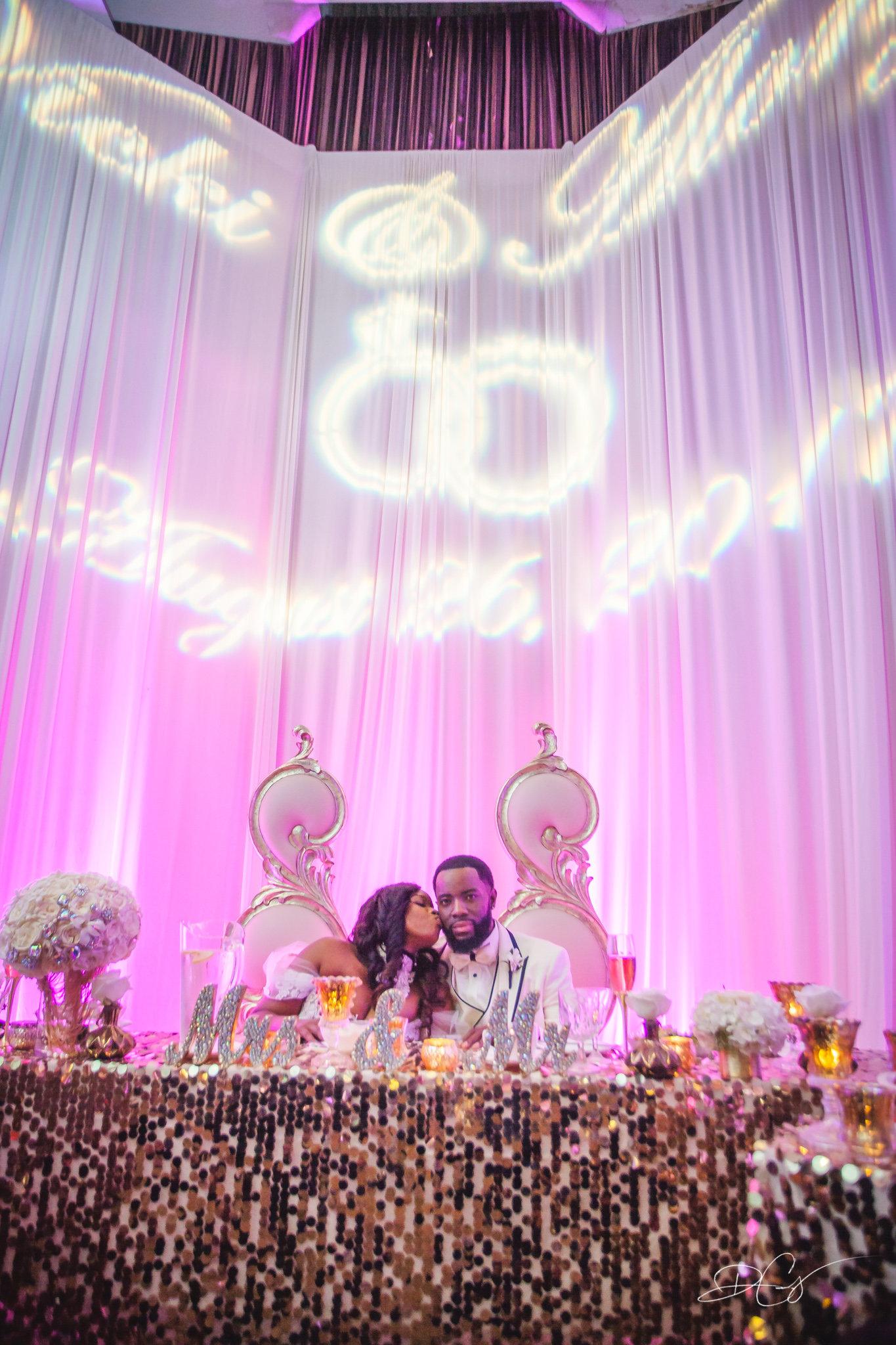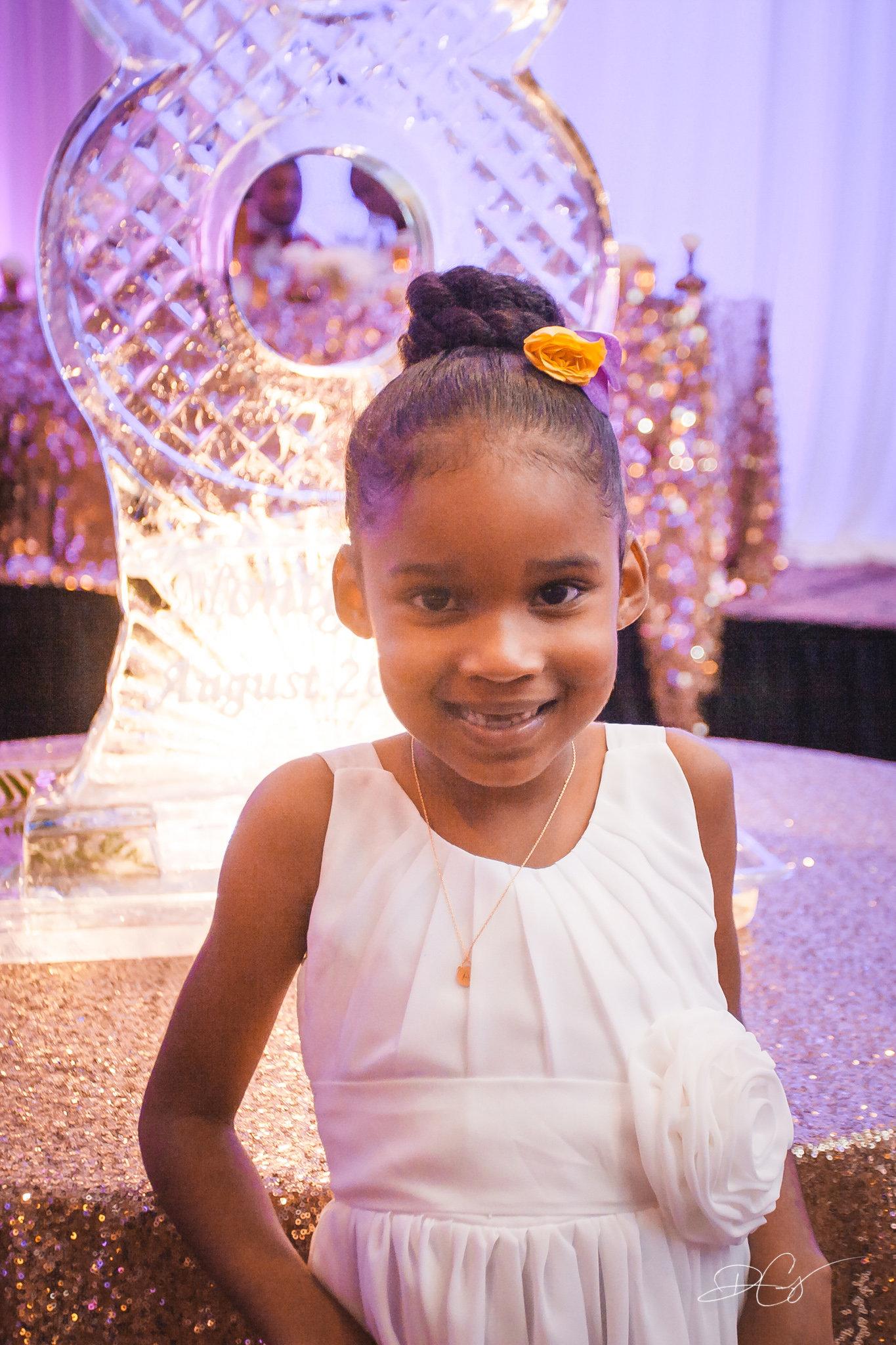 Vendors:
Daryl Coffey Media (photography/videography), Georgios Banquets (ceremony/reception/catering), Yanni Design Studio (floral/decor), Jason DaVell Designer (bride's gown), Diamonds on Wabash (wedding rings/bride's jewelry), Vince Camuto (bride's shoes), Xklusive Hair Studio (bride's hair), Crystal-Eyez Makeup Studio (bride's makeup), Relaxation Station (bride's nails), Custom by Lamar (formalwear), Divine Styles Hair and Salon Studio (groom's hair), La Dolce Bakery (cake), Daniels Printing (stationery), DJ Doug (entertainment), Denton Harris (pianist), Pastor Greg Stanton (officiant)