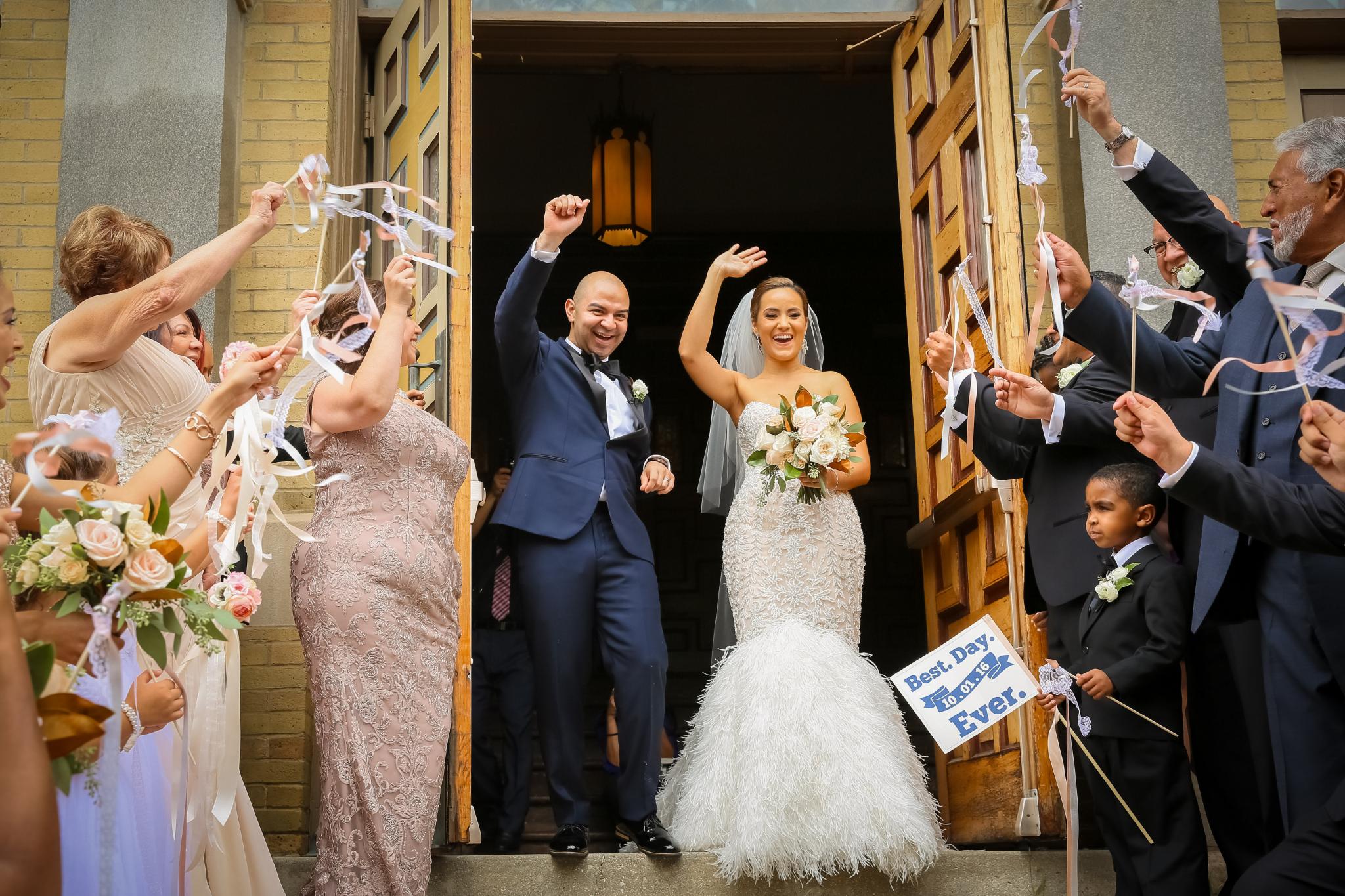 "In a world of Tinder and Coffee Meets Bagel, Angel and I met the old-fashioned way… on Match.com.  It's tough to pin-point the specific moment at which we both knew, but for me, I knew I'd met my match when I noticed how much planning went into Angel's dates.  We'd have a reservation at a restaurant that didn't take reservations. He'd have the perfect gear for a movie in the park. He'd know where to go for pumpkin carving and a few beers.  He was a planner, and I loved that.
Since we knew we'd have friends and family visiting from all over the US, we wanted to be able to show them a good time in a city we both knew well.  We both love living in Chicago, so we wanted to showcase it as well as we could with a venue that captured both its energy and its views.
When Angel and I began looking at engagement rings, we fell in love with rose gold settings.  At that time, it seemed like an unusual metal (for us) and so we wanted to play it up in our wedding.  It became part of the color palette – getting incorporated into our invitations, the bridesmaids' dresses, and the floral arrangements.  At the time, it seemed unique and we loved it (in hindsight, it looks like it was a good year for rose gold!).
One of our favorite memories from our wedding day was dancing to our first song, "I'll Always Love You", as covered by our salsa band!  Since my uncle and cousin play in the band we hired for the night, they agreed to learn the music and did an excellent cover of the song, and then our guests joined us to finish it off.  We have lots of salsa dancers in our family, so we wanted to have music that would get people on the dance floor early!"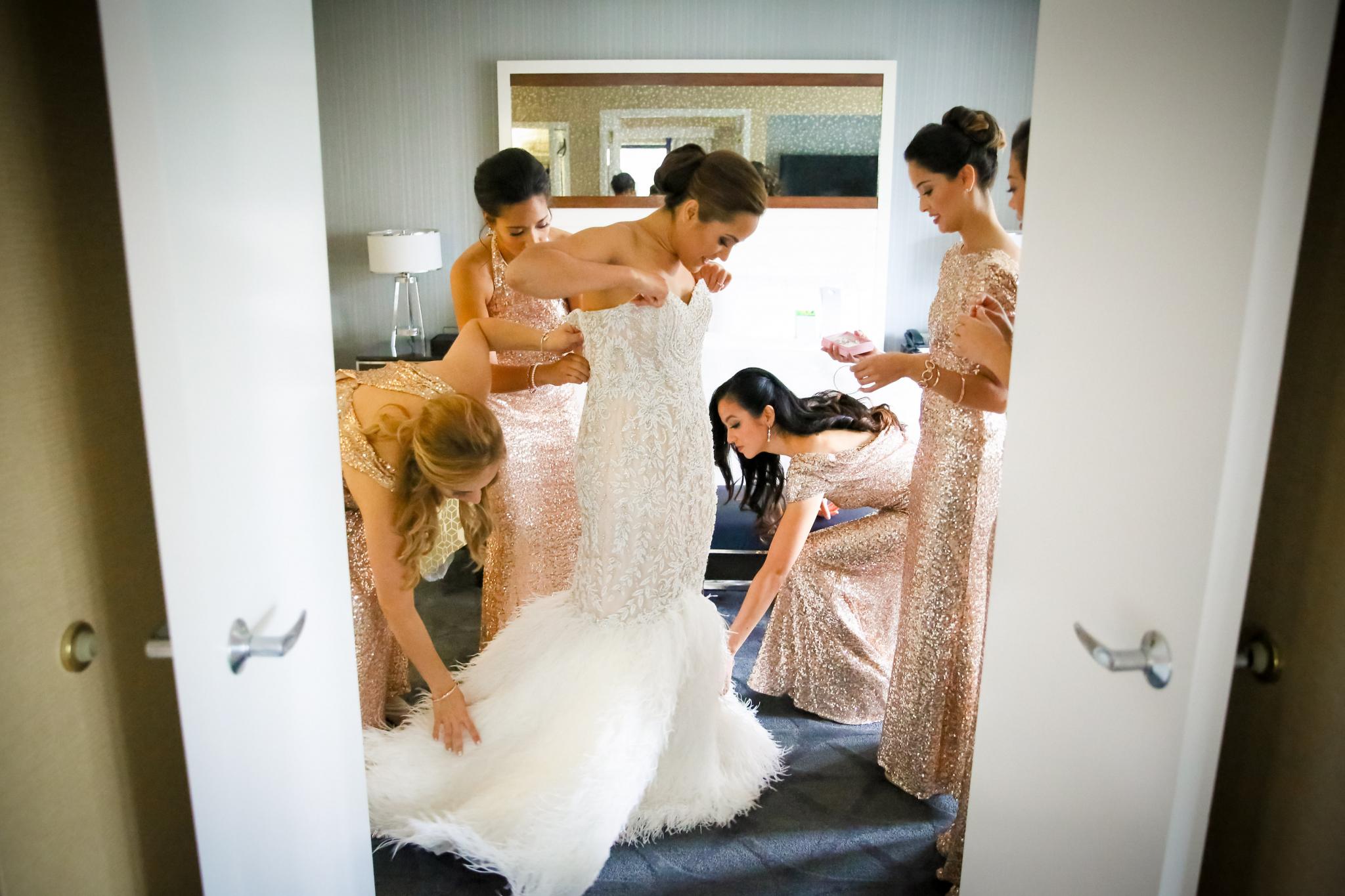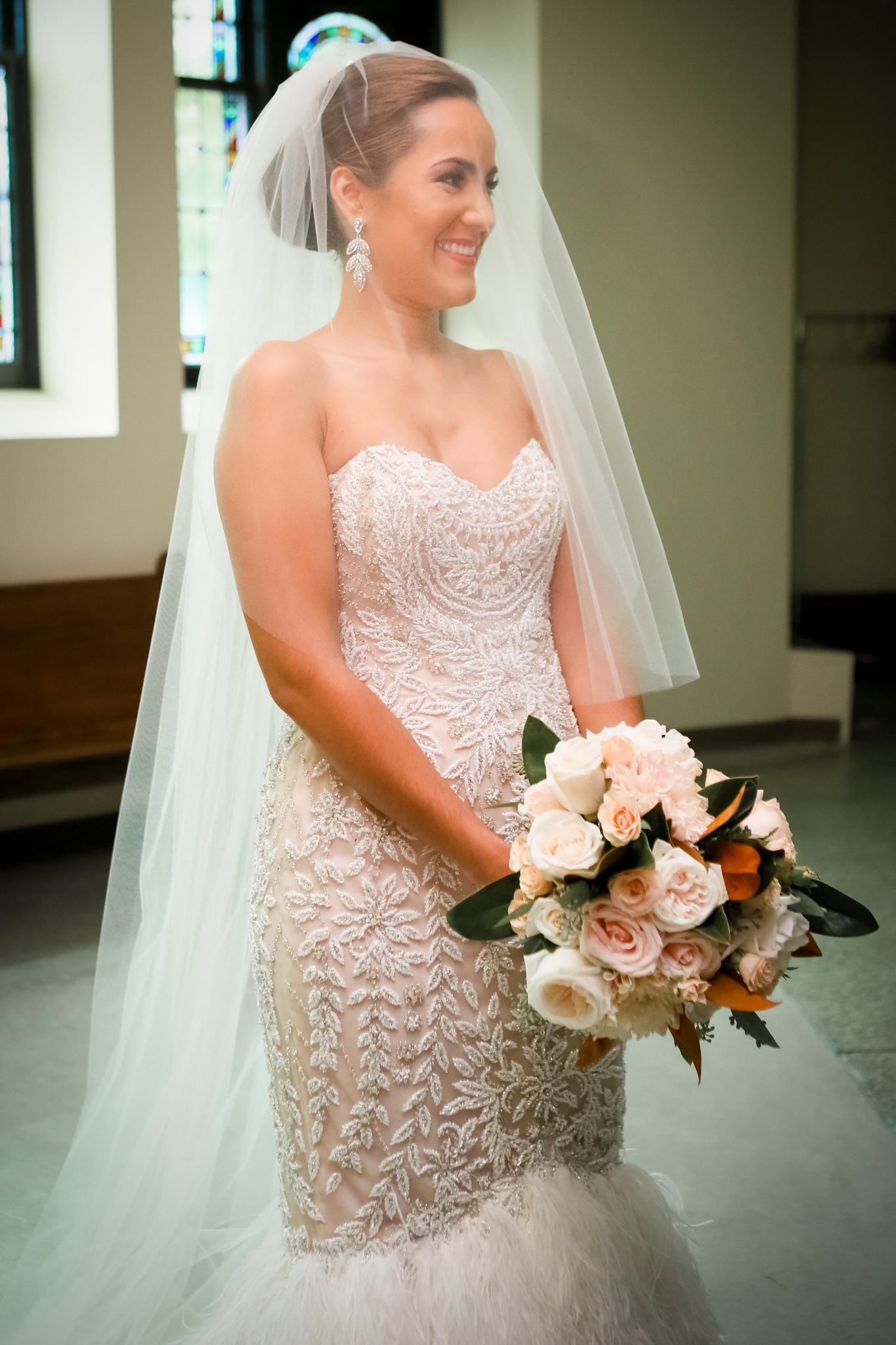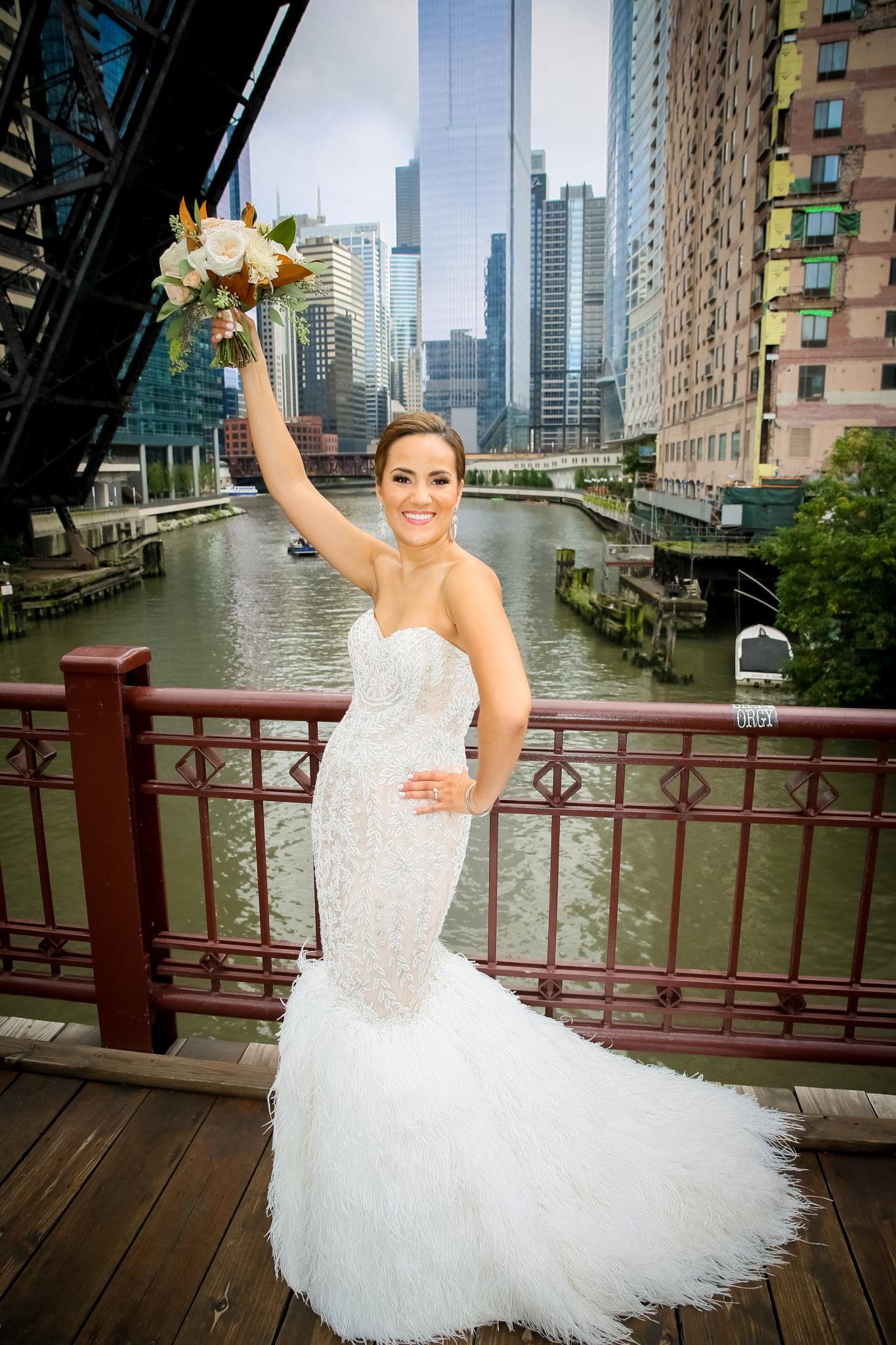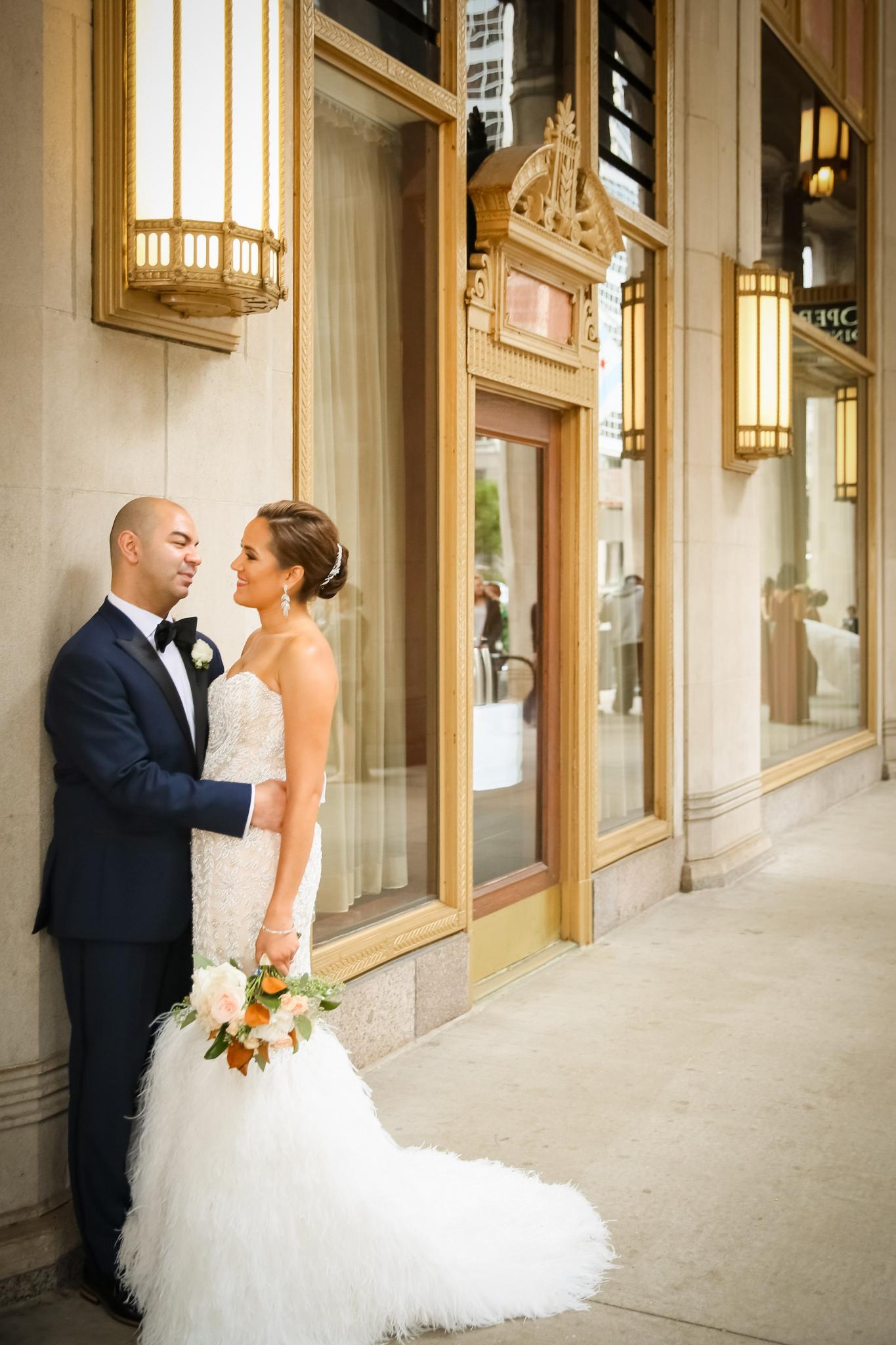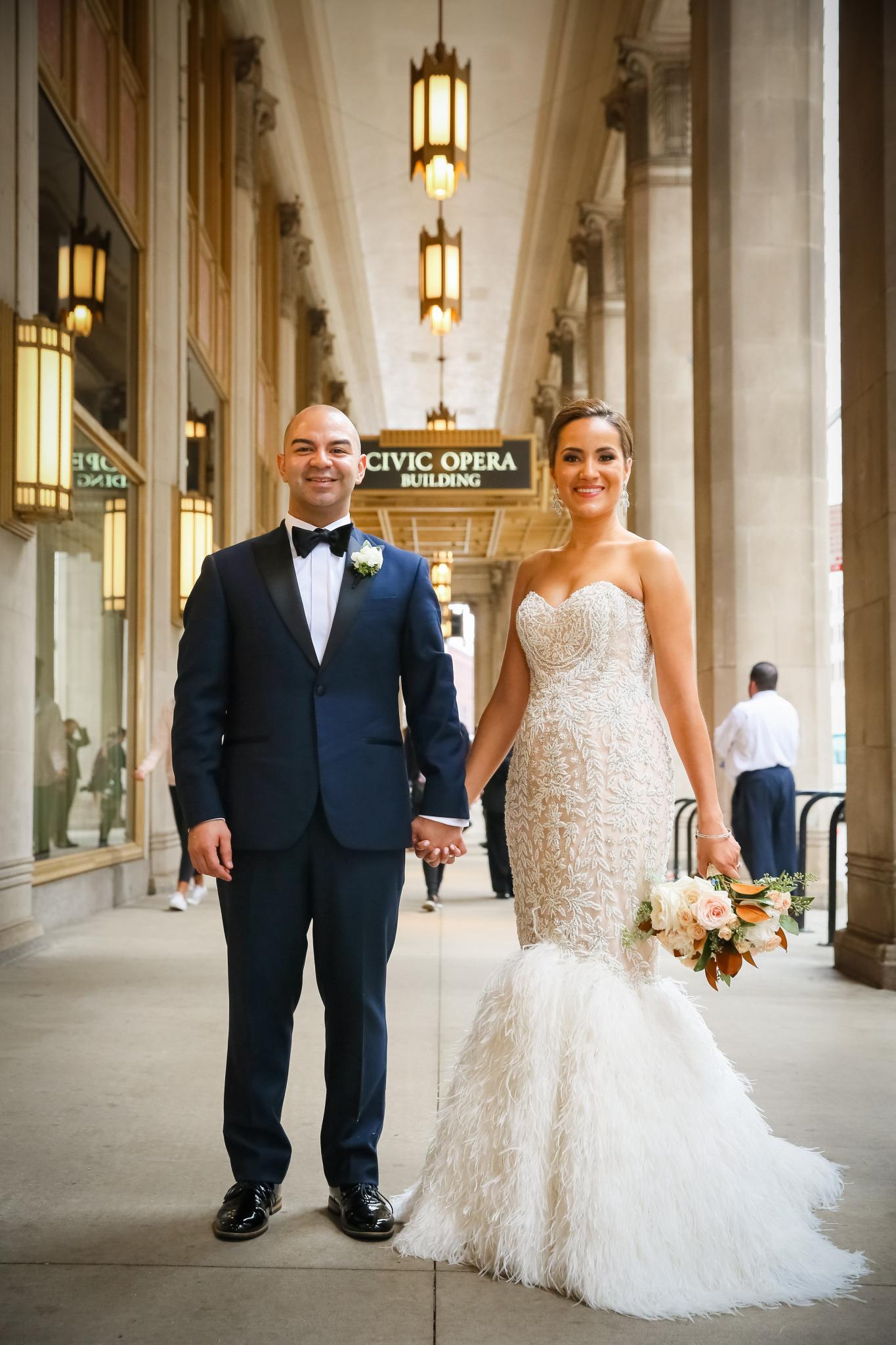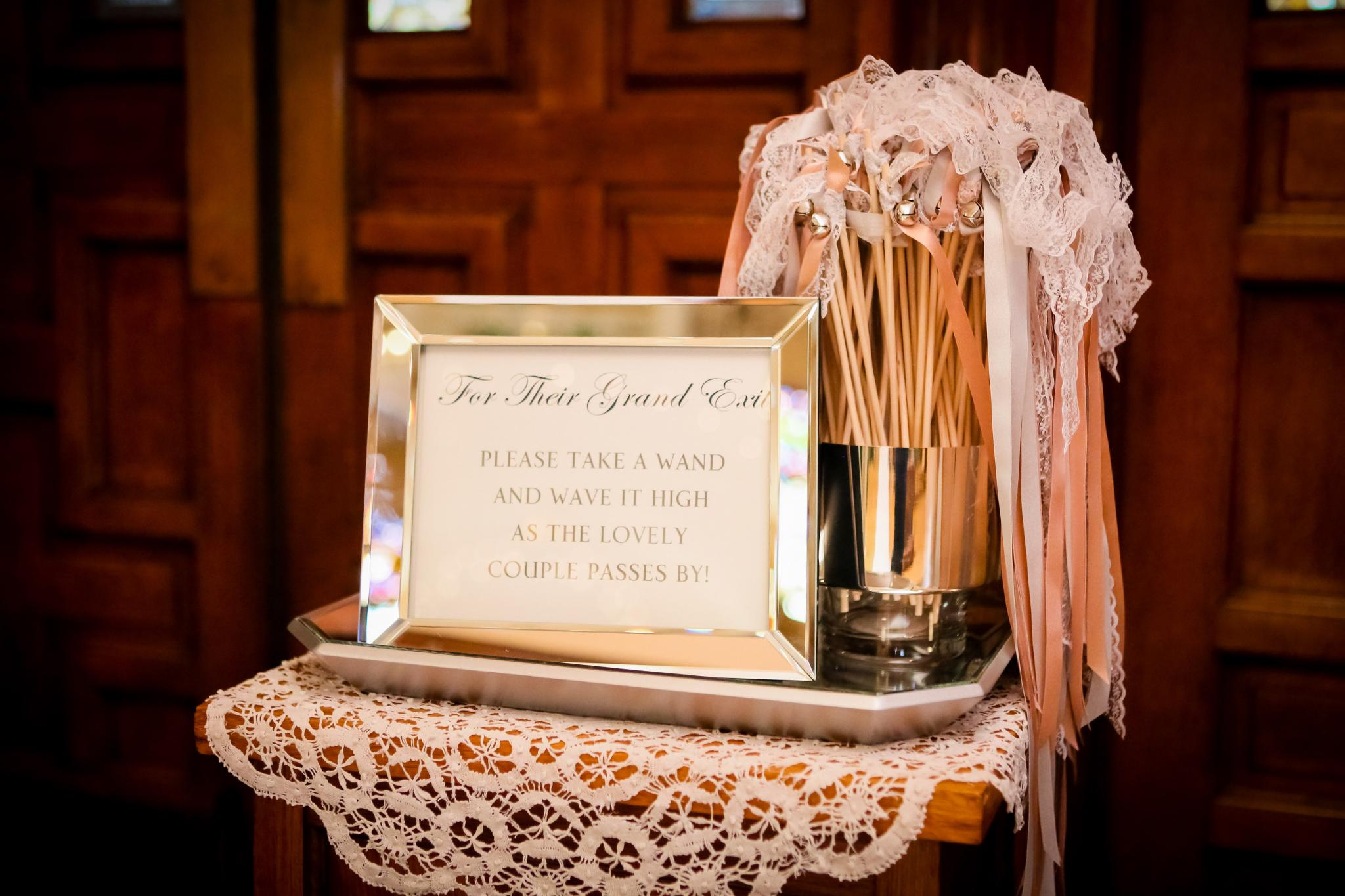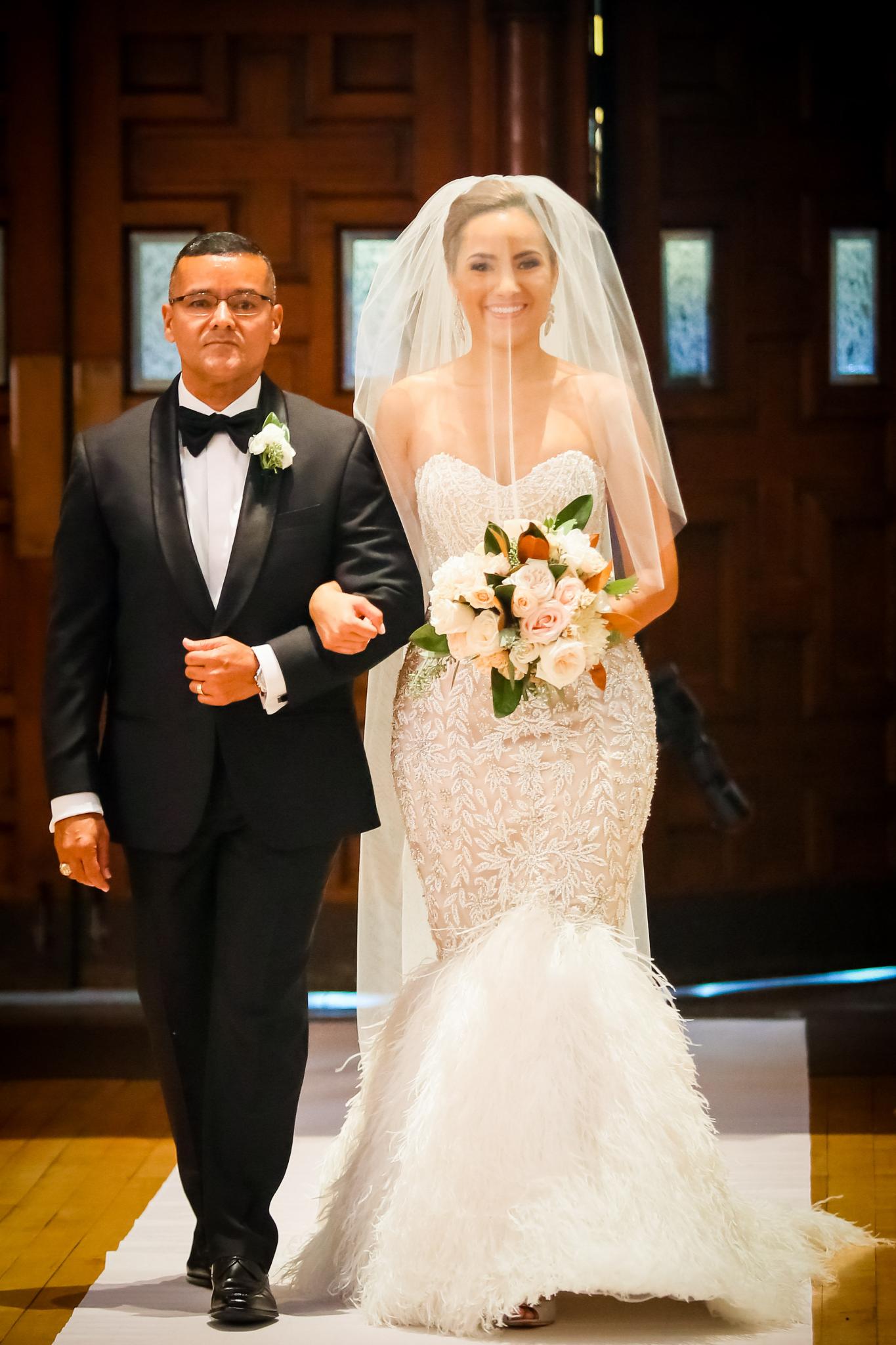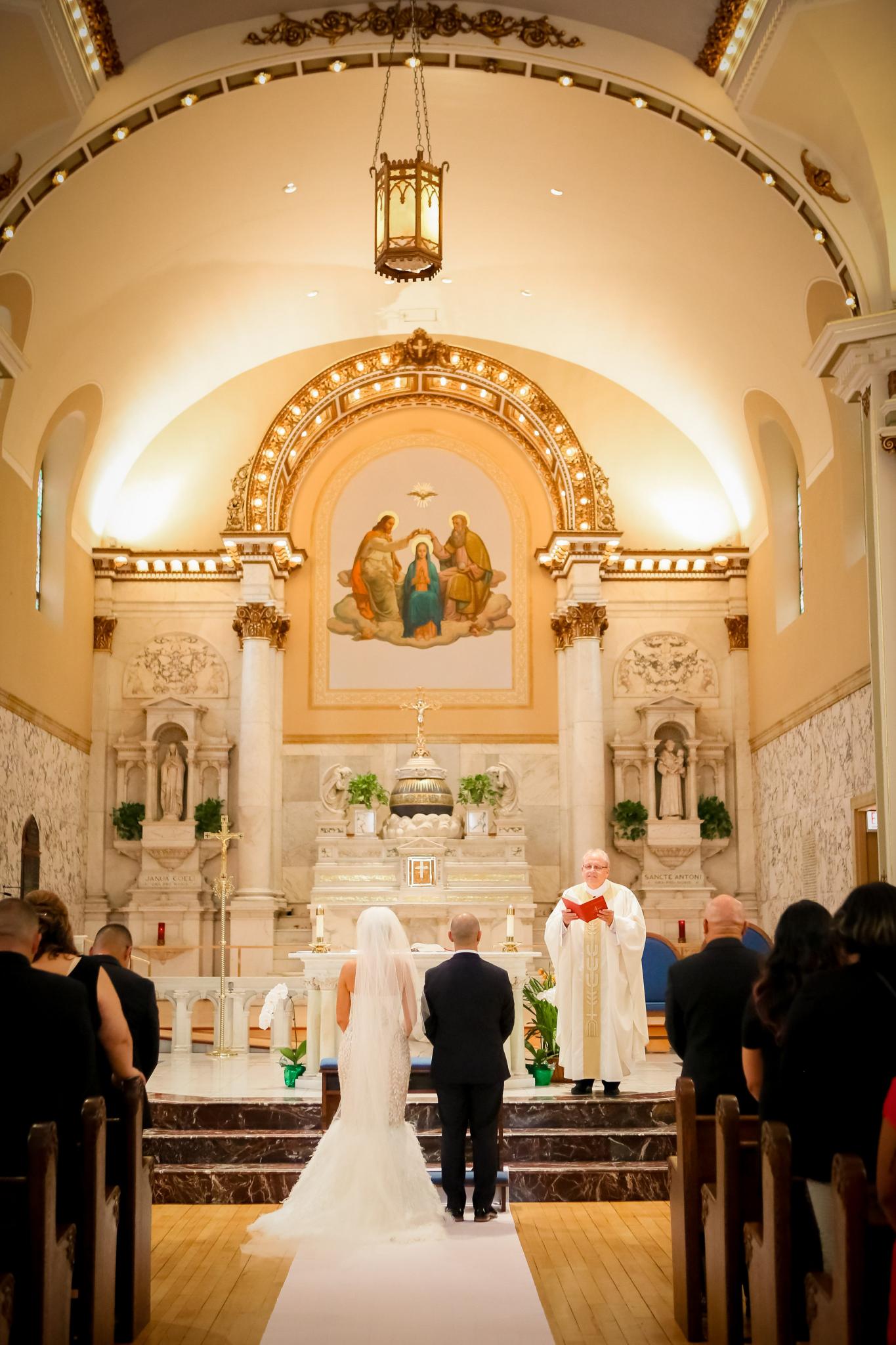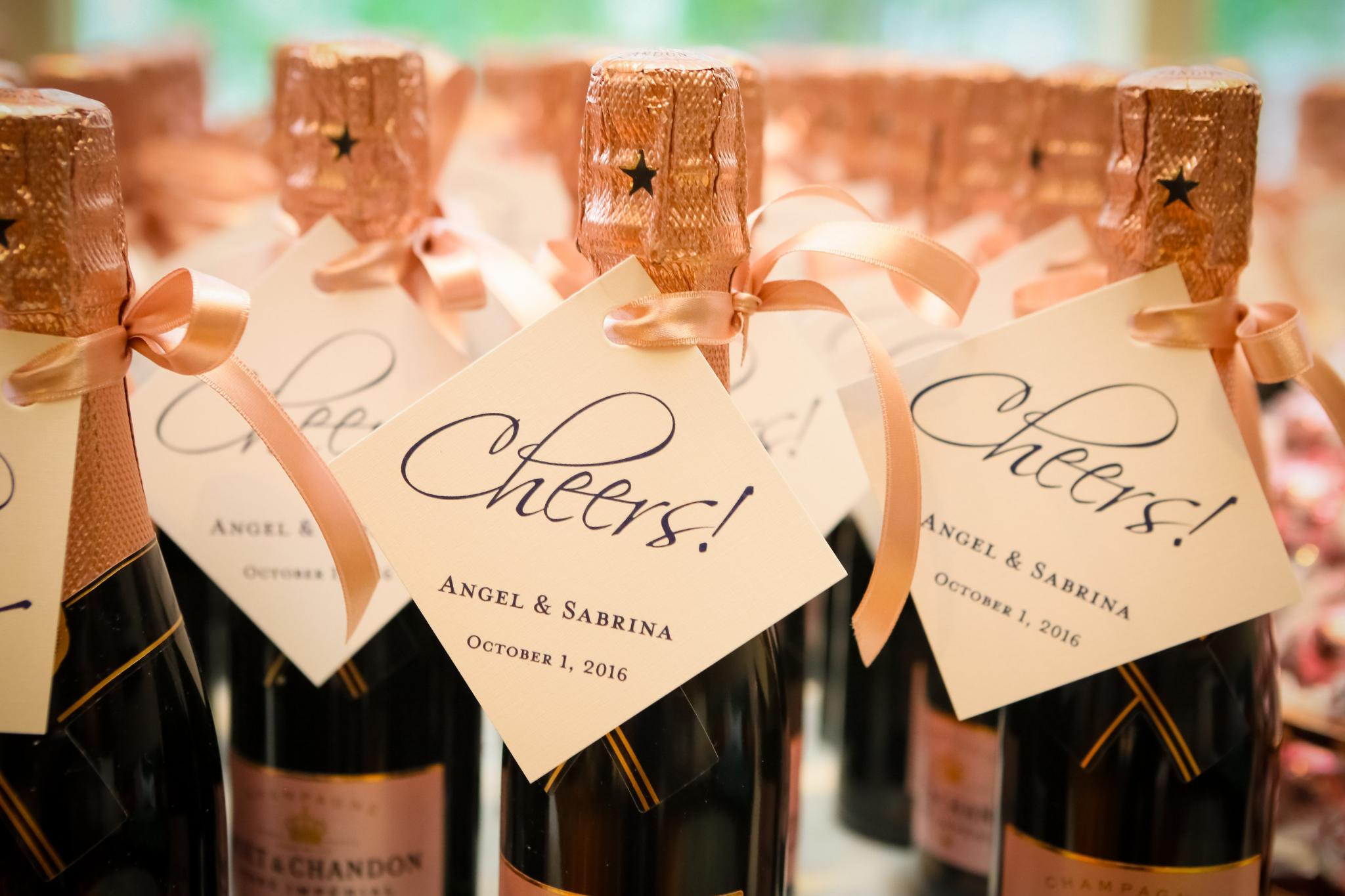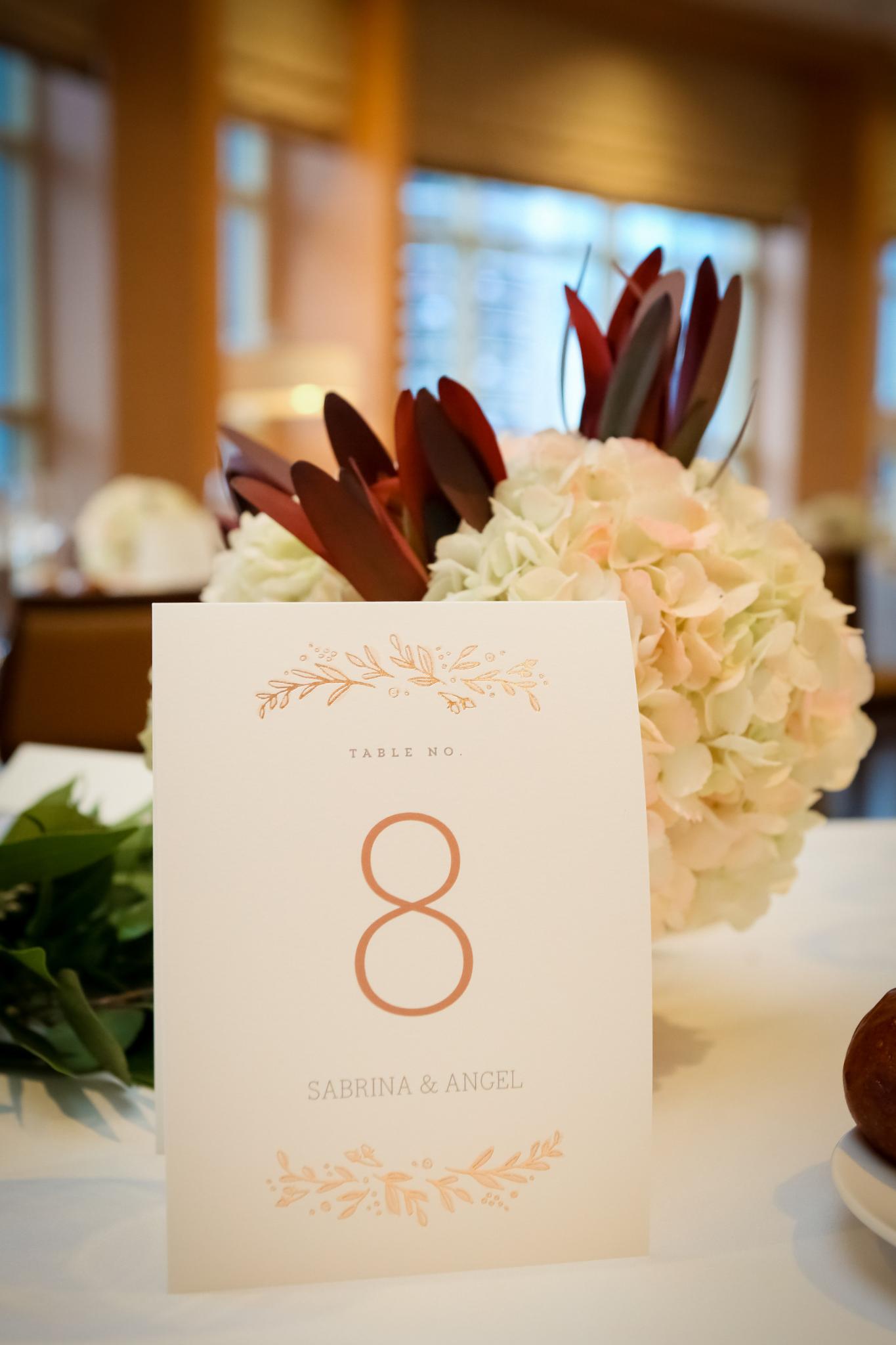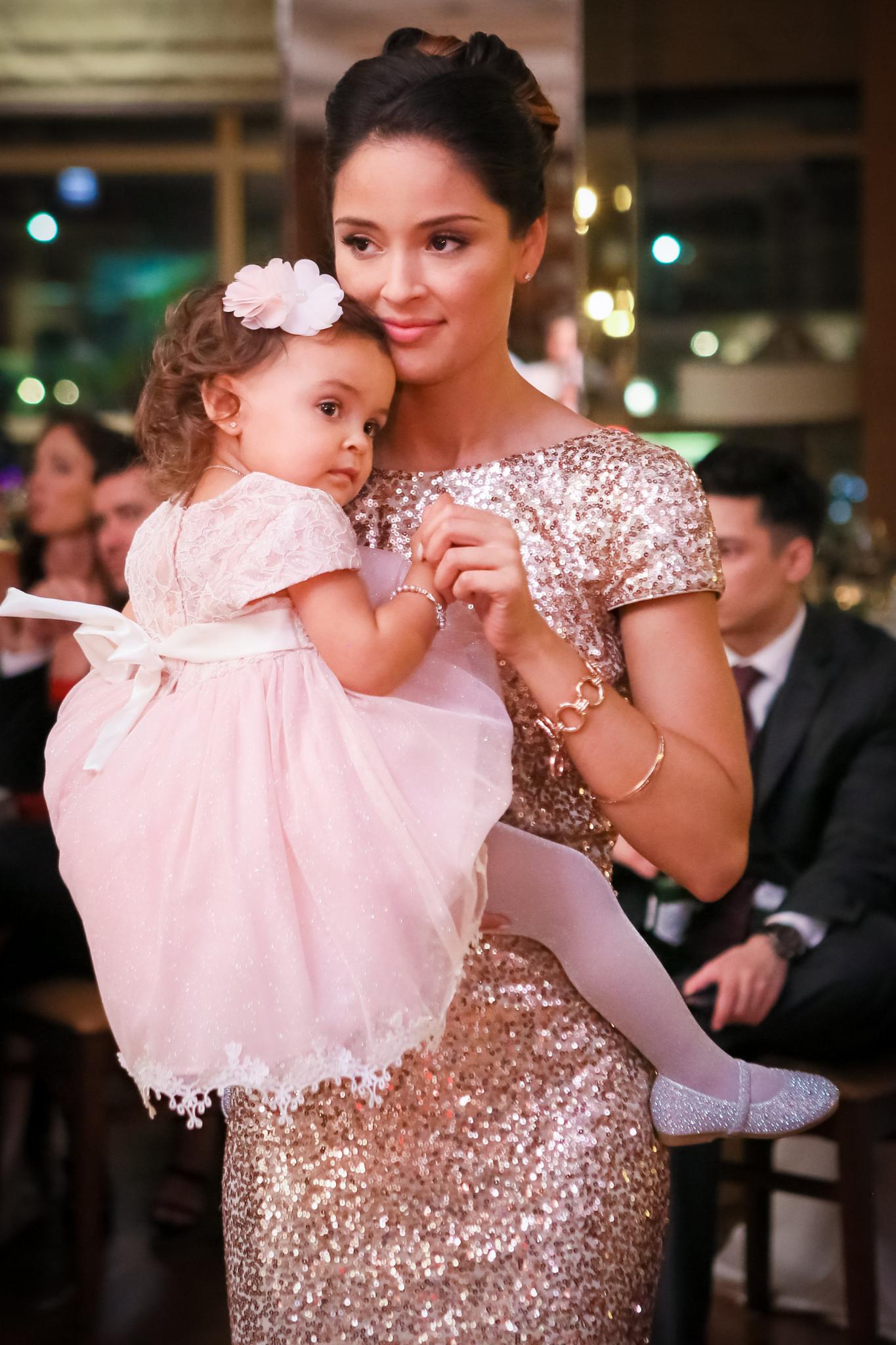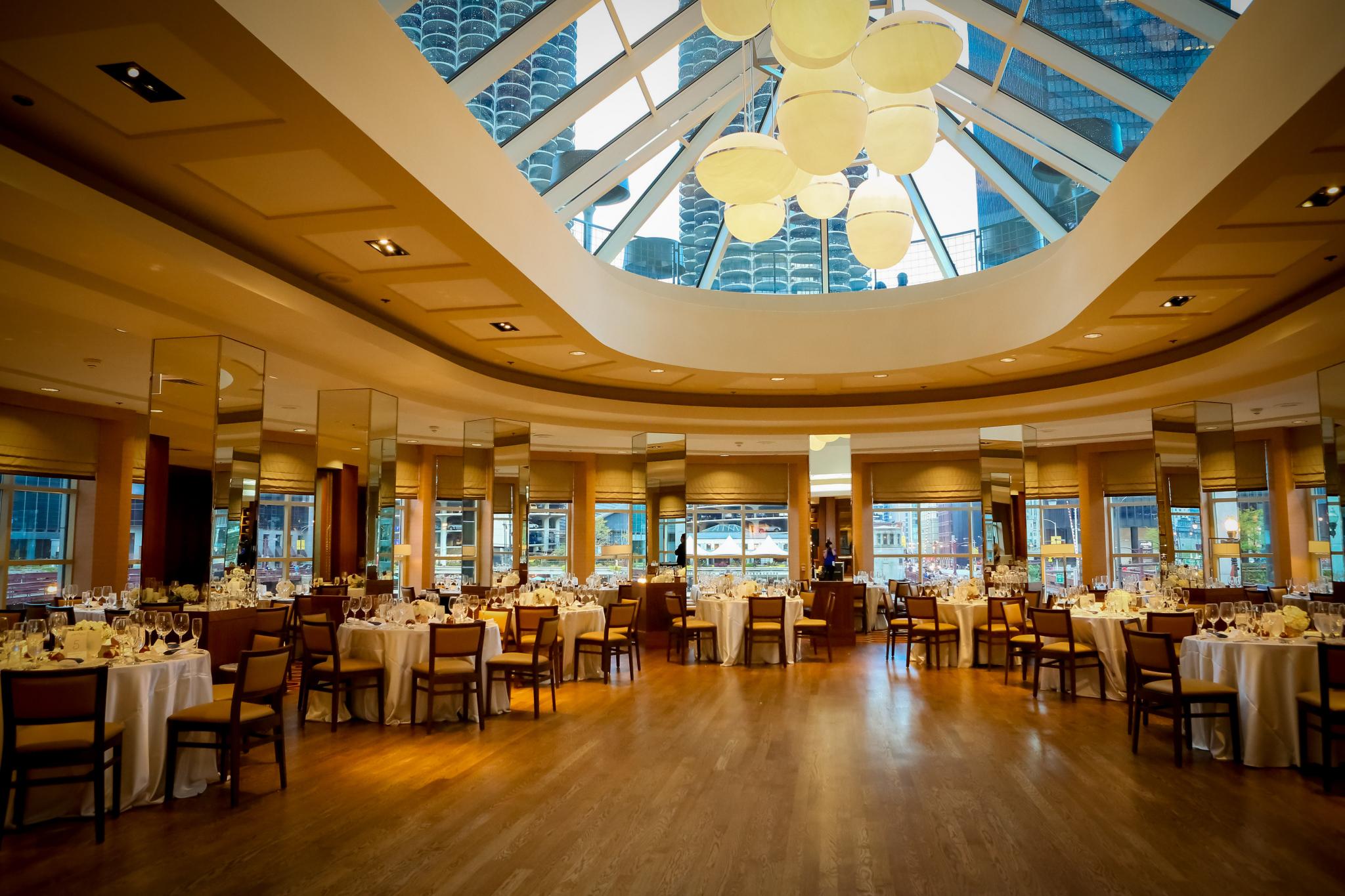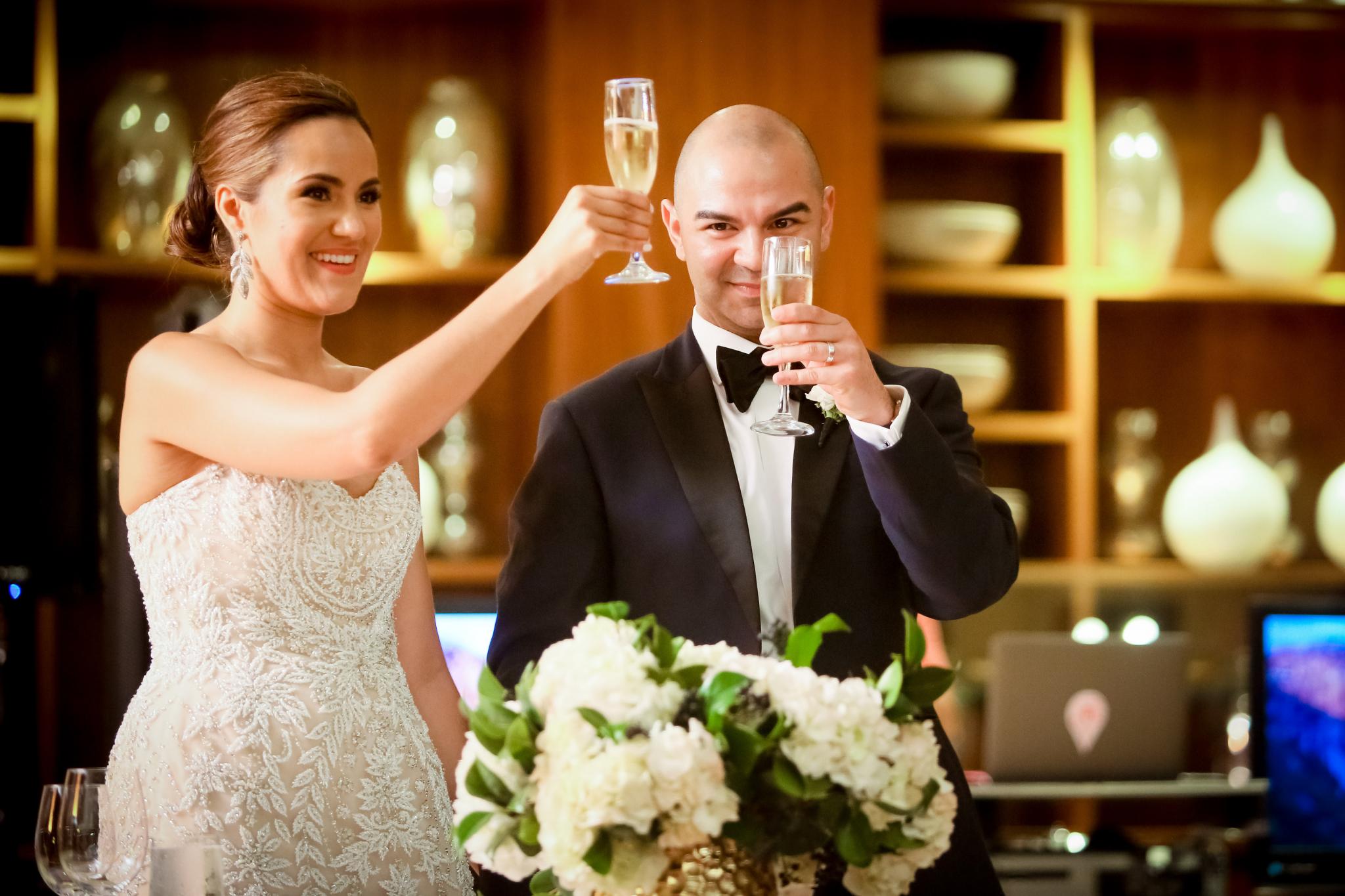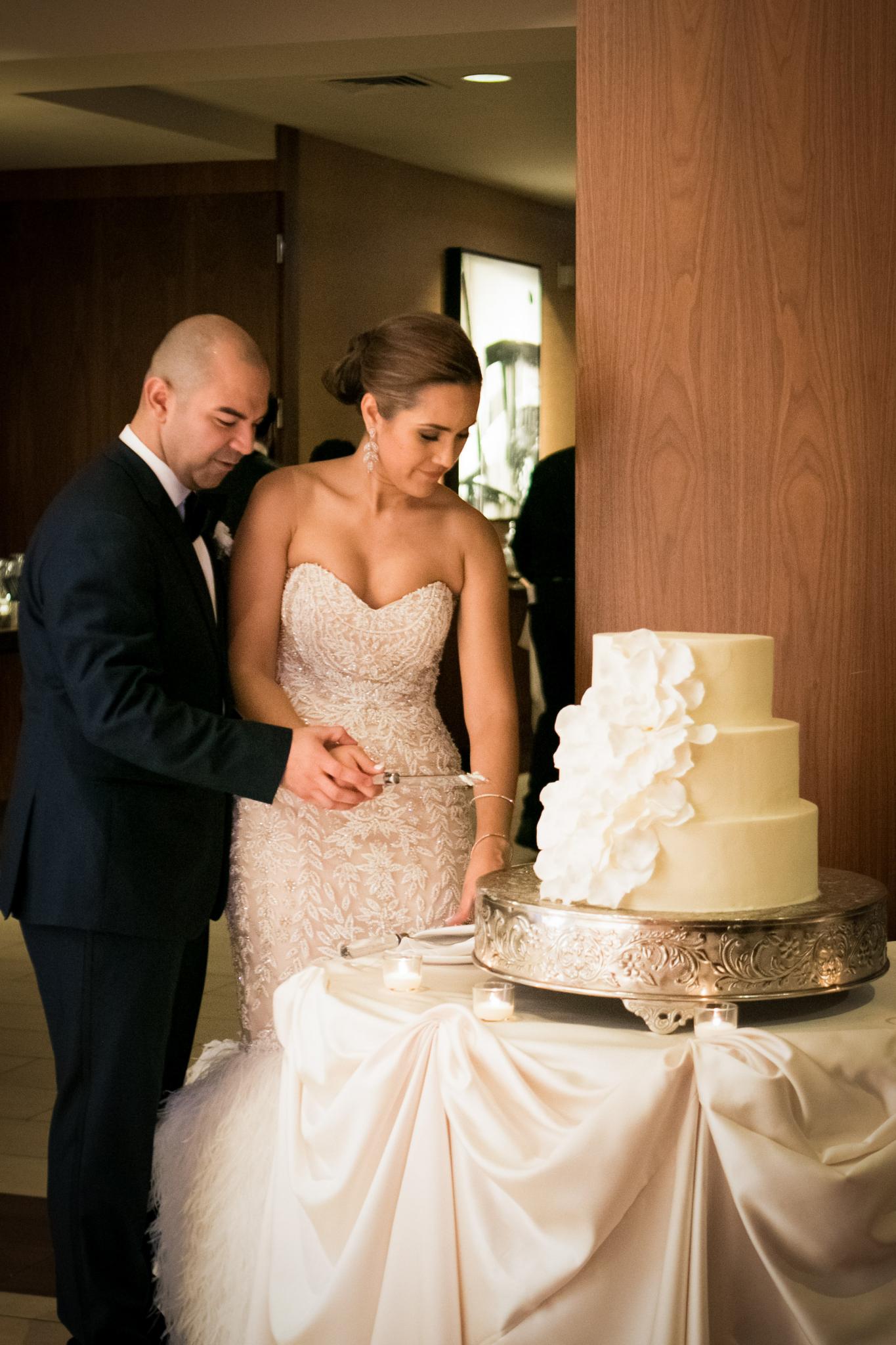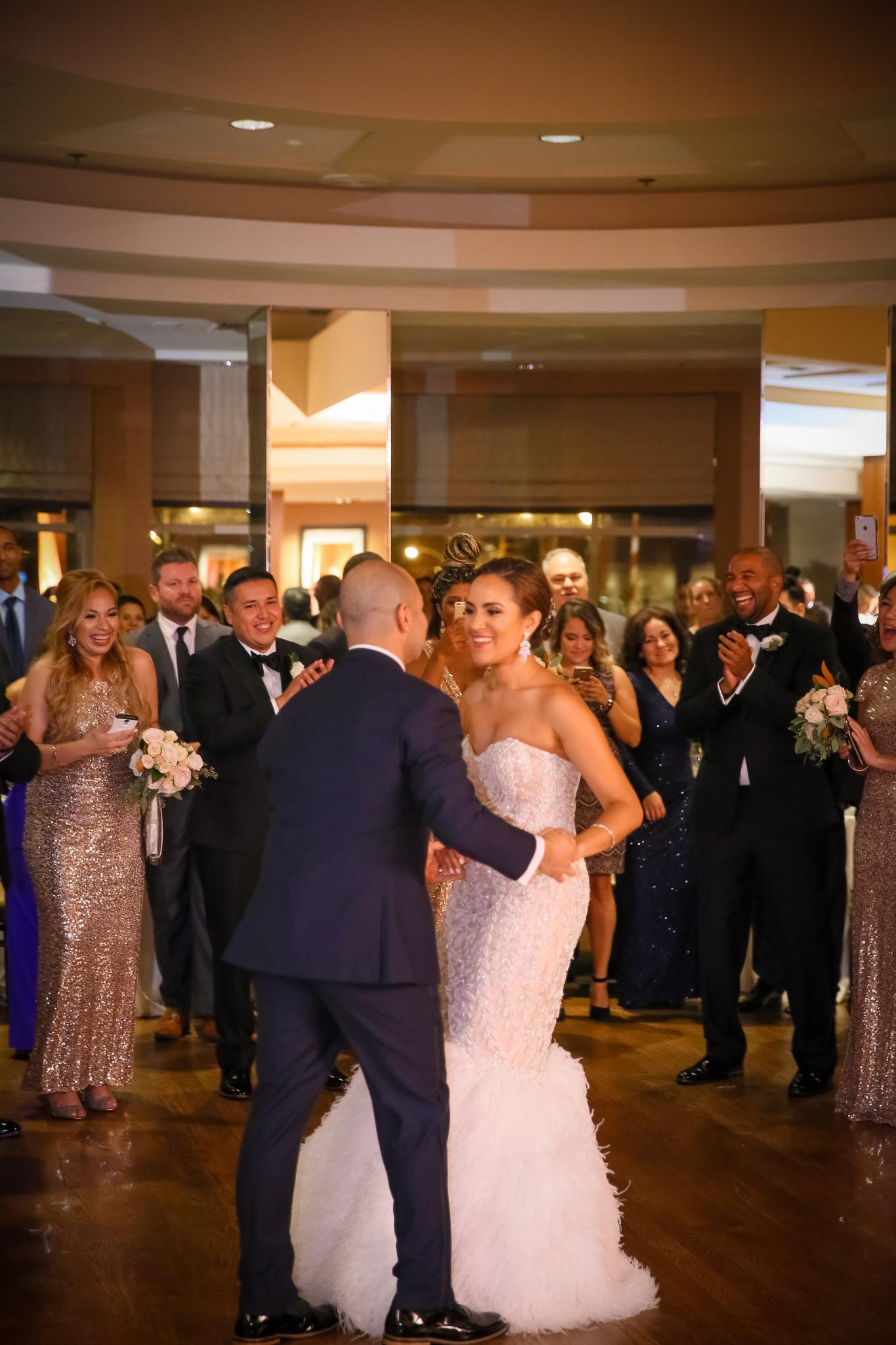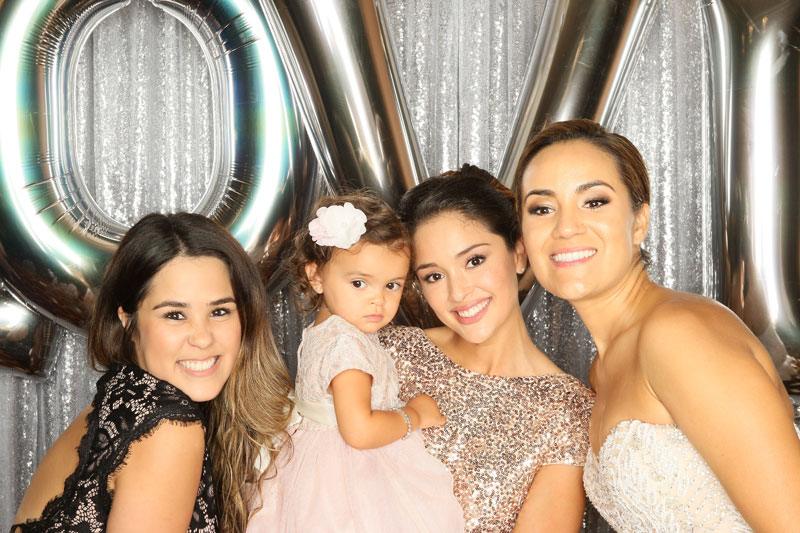 Vendors:
Colin Lyons Wedding Photography (photography), Notre Dame de Chicago (ceremony), Renaissance Chicago Downtown Hotel (reception/wedding cake/catering), Orange Wedding Films (video), Monsignor Pat Pollard (officiant), Bliss by Sam Weddings & Events (consultant), Ethan Lord Jewelers (rings), Ysa Makino via Dimitra's Bridal (bride's gown), Badgley Mischka (bride's shoes), Hair & Makeup By Diem Angie (bride's hair/makeup), The Left Bank Jewelry & Bridal Finery (bride's jewelry), Rent the Runway (bridesmaids' dresses), Minted (invitations), Steve's Flower Market (floral), Luis Palermo & Brasa All Stars (salsa band), DJ Sam I Am (entertainment)
Can't get enough Real Weddings and Local Love Stories? Head over to chicagostyleweddings.com to see more, or check out Katie+Ryan's celebration!