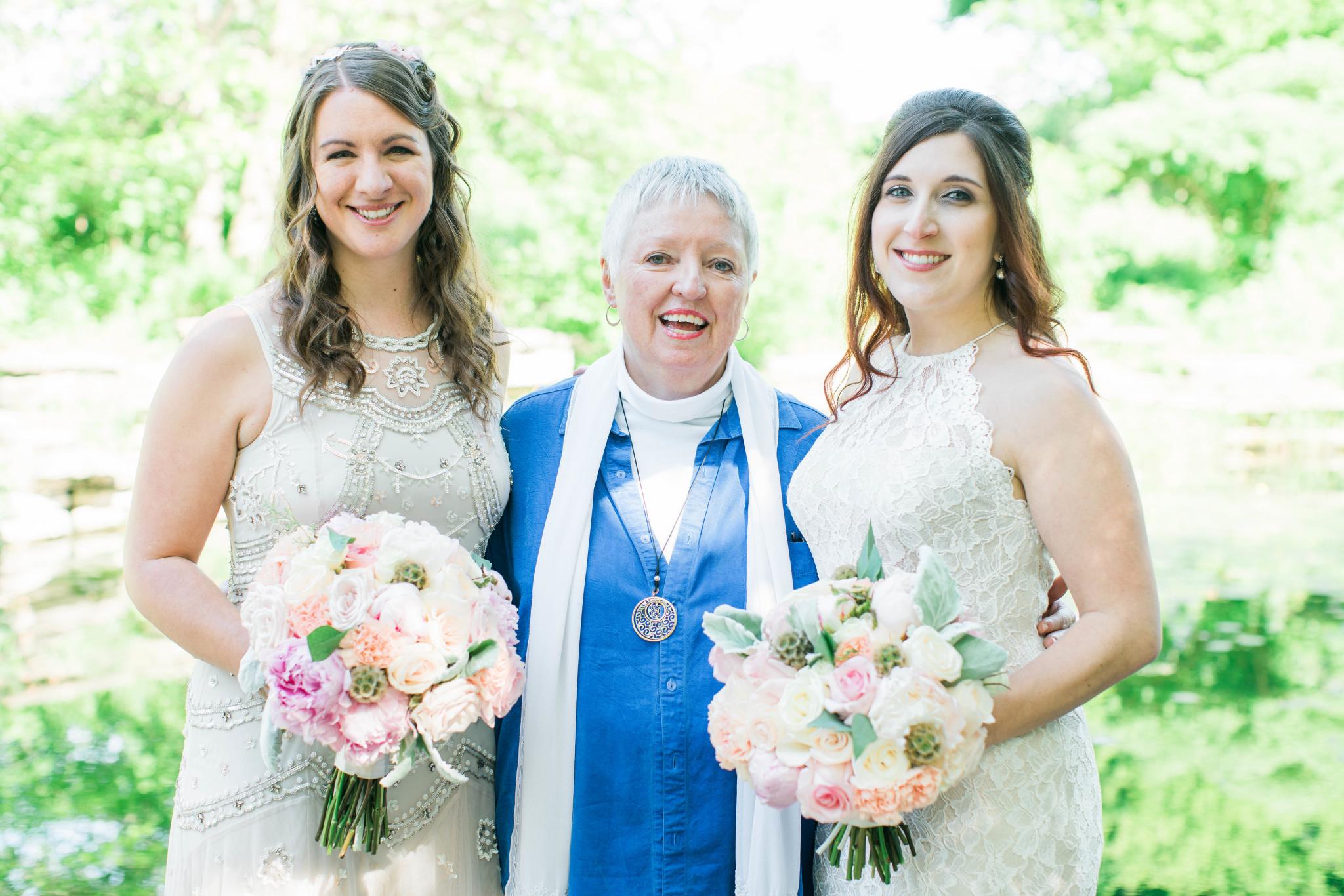 "Rachael and I met in 2014 while playing kickball on an LGBTQ friendly league in Nashville. For about a year we were just really great friends. In the summer of 2015 we realized we had feelings for each other, and things just moved quickly from there! We've never looked back, but often laugh about how stupid we were to fall in love so quickly – we're just lucky it worked out!
For us, the proposals were about surprising the other with a memorable moment we'd never forget, and of course the rings that we picked out for each other. I (Lindsey) proposed first – I took her to the park where we had a picnic in the beginning of our relationship, and told her that was the day I knew I'd spend the rest of my life with her!  Rachael proposed to me about a month later in Cancun while we were on vacation with some friends. When we went to our room, there were flower petals and candles lit all over the place! I didn't realize that she was proposing, and instead I said, "Awww, look what the hotel did for us!" I continued to walk through the room not thinking anything of it, until she said, "Don't you understand what's happening?!" That's when I looked around, noticed the bed had an Adventure Book on it, and said, "Well NOW I do!"  It was perfect!
There were only 5 people at the wedding, including us. We rented an AirBnB in Lakeview that was absolutely perfect for spending the day getting ready in. We'd seen one another in our dresses a few times already (we picked them out together) but when I saw her with her hair, make up, and dress on, it was very emotional. She's so beautiful regardless, but she looked like an absolute dream on our wedding day.
We eventually headed over to the Alfred Caldwell Lily Pool for our ceremony, which was so incredibly perfect. We both cried a lot, and said our vows to one another. Following pictures, we headed to The Girl and the Goat for our "reception" where we had a wonderful dinner and a cake made by Little Goat Bakery. After dinner, we headed across the street to a pub, where everyone cheered for us when we went inside. We had bouquets that we were going to toss to random people, but forgot to, so Rachael walked around the bar and handed out flowers to all women in the bar. It was so sweet, seeing how excited they got over it! It was a perfect day!"