Michelle and Dan honored their differing cultural backgrounds with two gorgeous ceremonies. All photos by Studio This Is.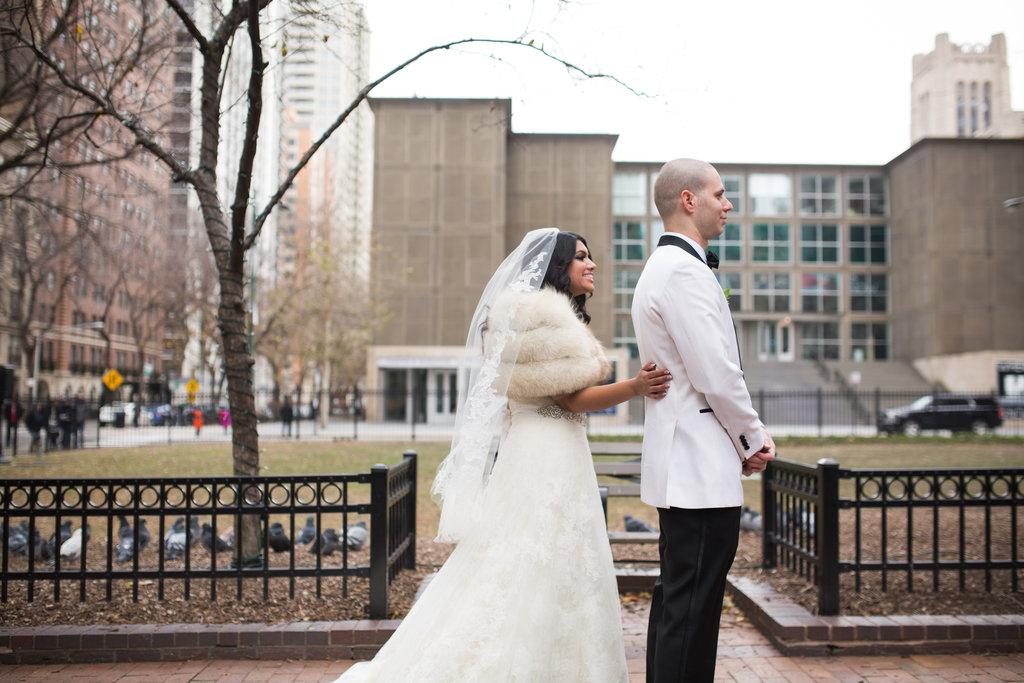 "According to the mobile dating app on our phones called Happn, our paths crossed somewhere on the streets of Chicago back in the Spring of 2015.  Although neither of us can remember at this point where exactly we crossed routes, we both swiped right, and that led to our first date on May 1, 2015 at the Berkshire Room in Chicago.  After many enjoyable dates in Chicago, we quickly fell in love.  On April 2, 2016, Dan proposed at North Pond in the Lincoln Park area of Chicago. After I said, "Yes," we took a walk around the pond, followed by a romantic dinner and a carriage ride downtown.
Our wedding day was by far the best day of our lives.  We planned a winter wedding with a 1920s theme with the help of our wedding planner, Chrissy Magliano, and her team from Big City Bride, who orchestrated an absolutely amazing day for us from start to finish! We had two beautiful and memorable ceremonies: a Catholic ceremony at Holy Name Cathedral officiated by Deacon Stan Strom and a Jewish ceremony at the Chicago Cultural Center officiated by Rabbi Adam Chalom.  I have always dreamed of getting married at Holy Name Cathedral, and the moment we were first called husband and wife was by far the best moment of my life.  After the Catholic ceremony, we took a limo directly to Chicago Cultural Center and proceeded to sign our Ketubah with our wedding party and families.
For the reception, we proceeded into Chicago Cultural Center's Preston Bradley Hall, where we enjoyed a plated dinner, which included challah and naan bread. Towards the end of dinner, our maid of honor and best man gave some very moving speeches.  After dinner, we cut our cake from Alliance Bakery and then opened up the dancing with our first dance, "All of Me" by John Legend.  Next, our guests joined us on the dance floor, and we broke out into the Hora, which was Dan's favorite aspect of the dancing.  Shortly after finishing the Hora, we learned that it had started snowing for the first time that winter.  While our guests were enjoying themselves on the dance floor, Dan and I snuck across the street to Millennium Park with our photographer and videographer to take some shots underneath the gentle snowfall in front of a backdrop of beautiful Christmas lights.  Upon returning to our venue, I changed into my Indian wedding outfit, and we finished the night dancing, eating Chicago-inspired late-night snacks and desserts from our sweet table, and finally heading to Untitled for our afterparty, where we continued the celebration until the early morning."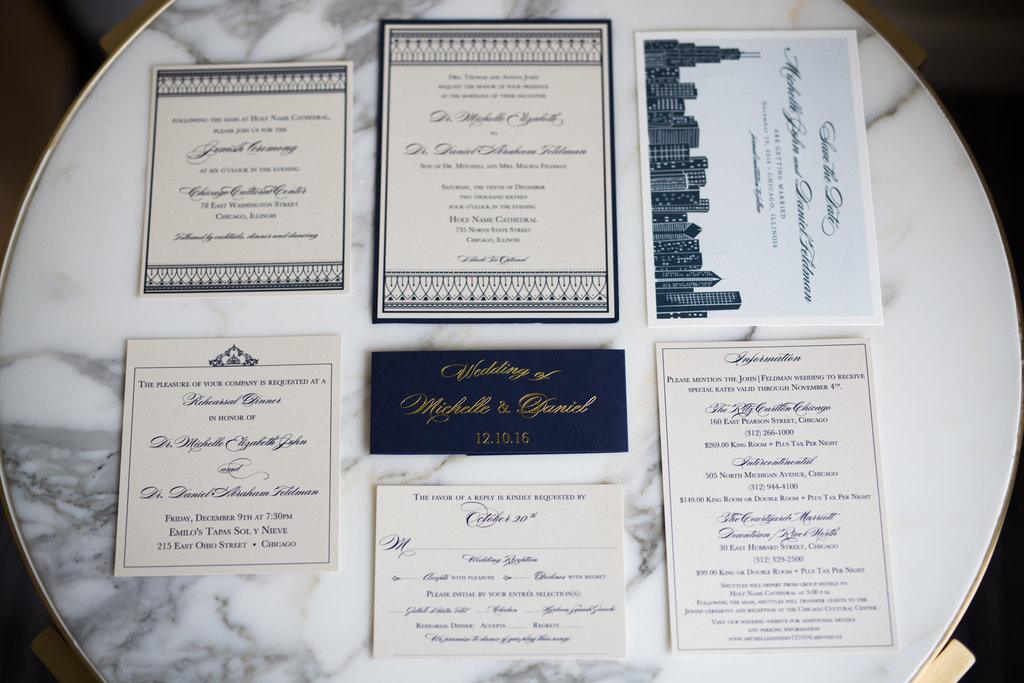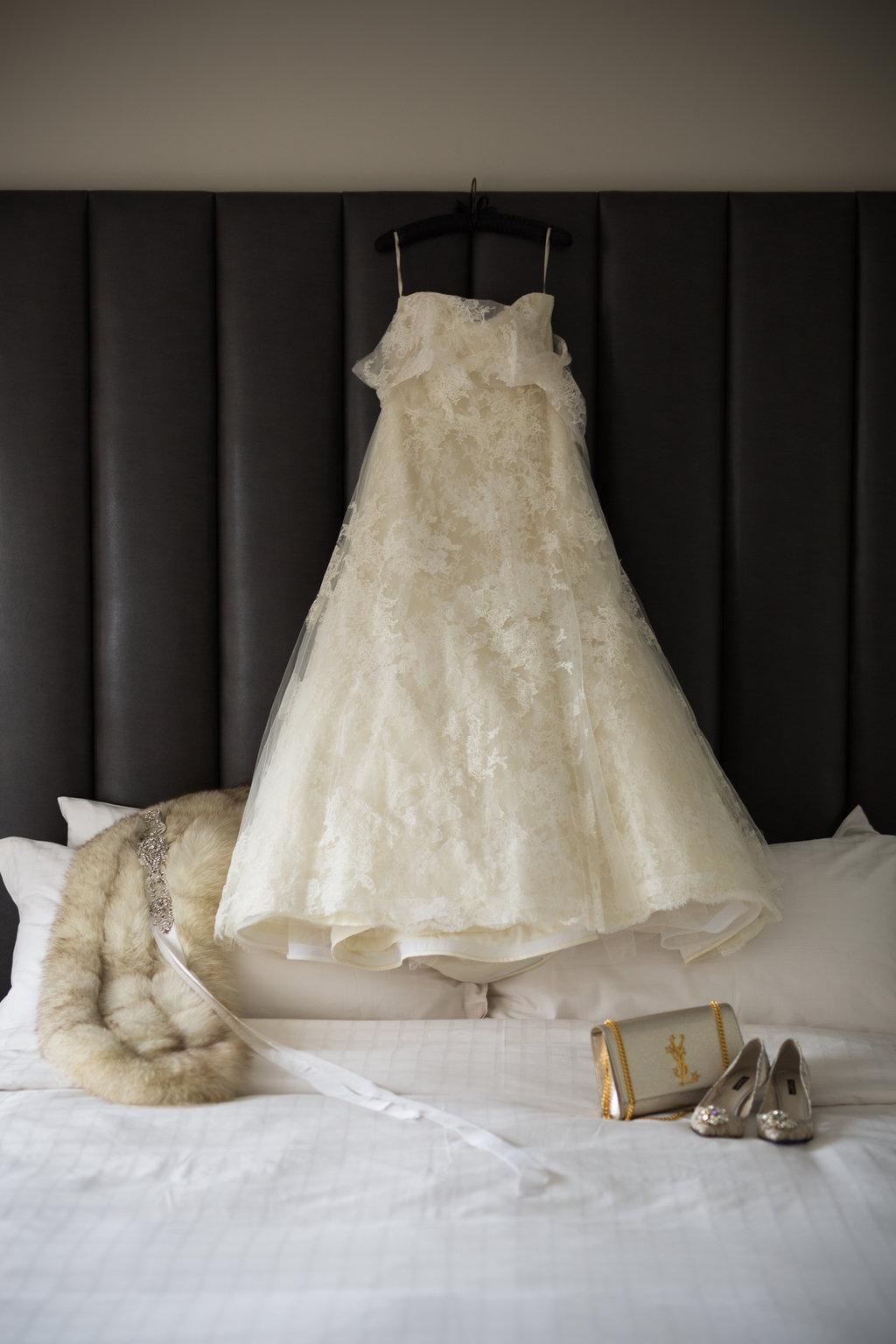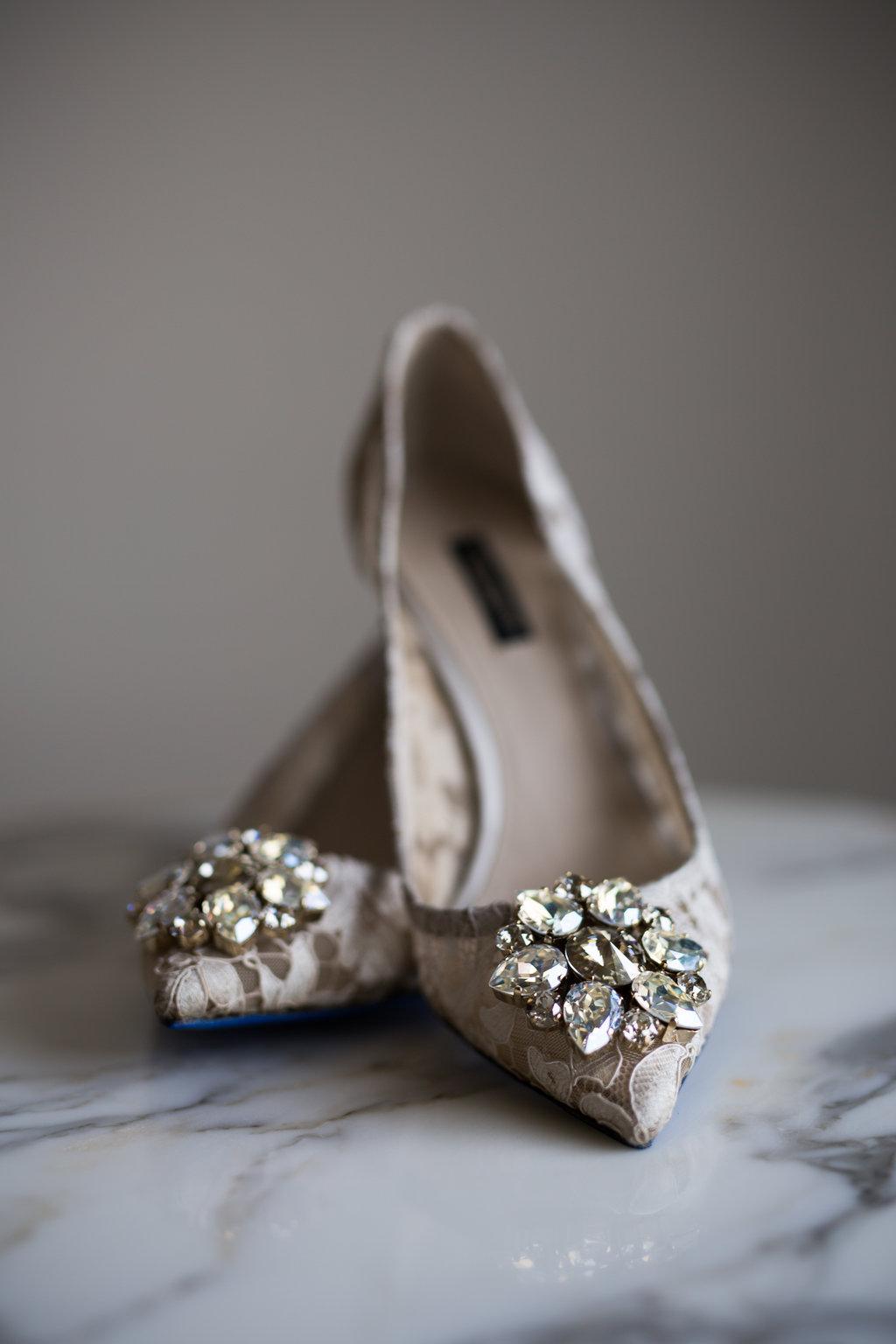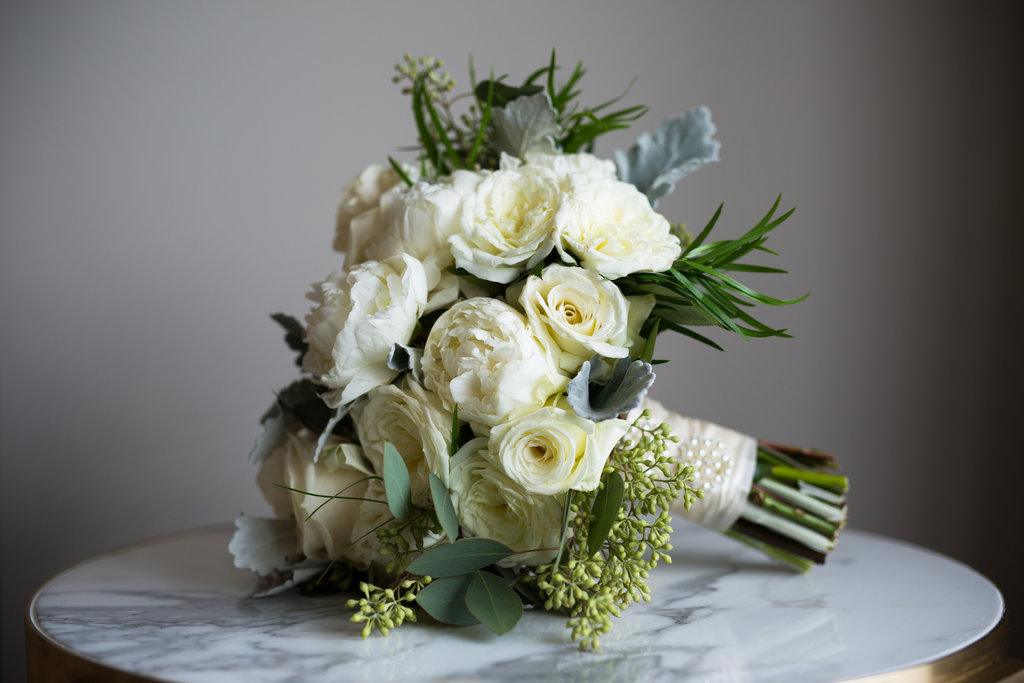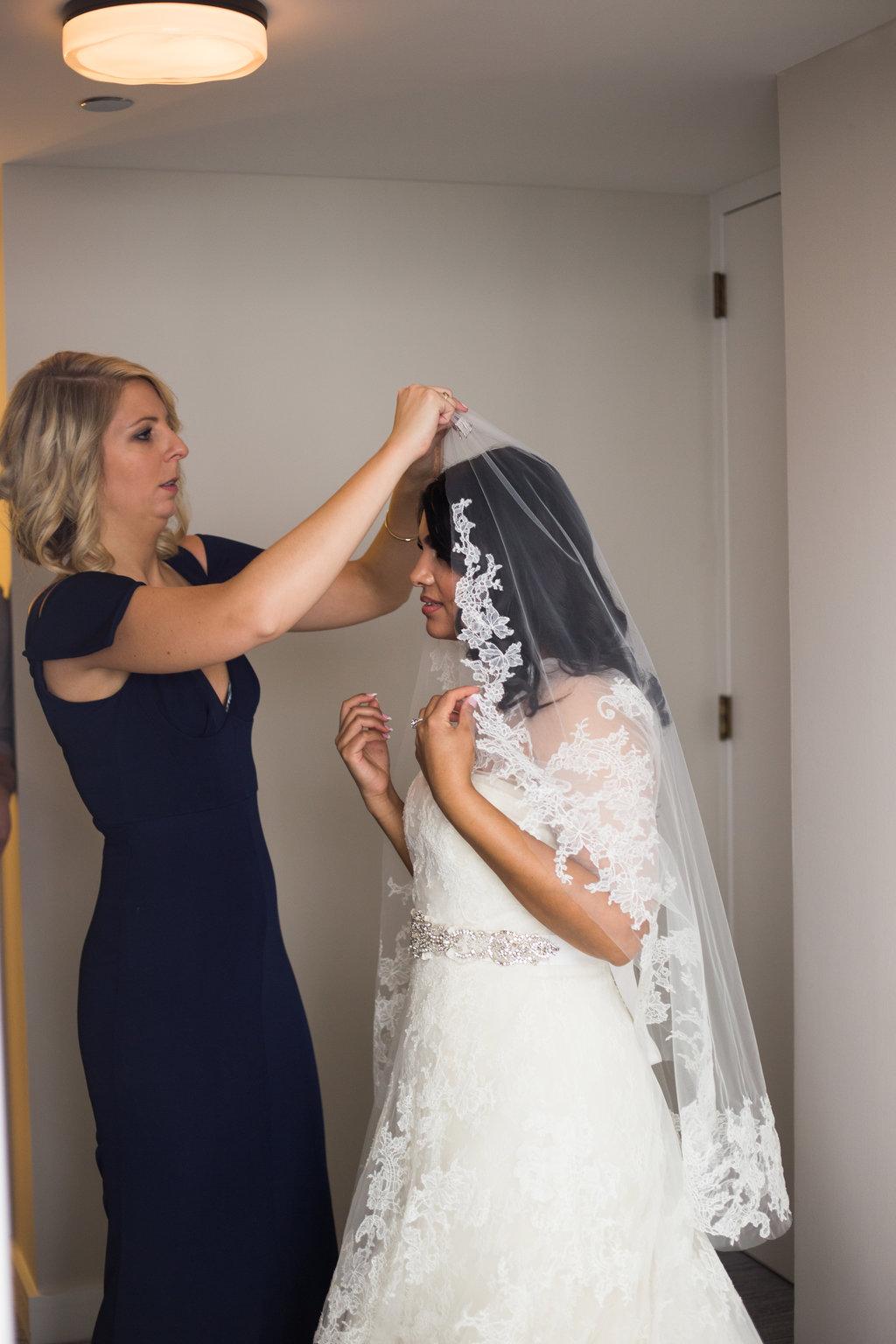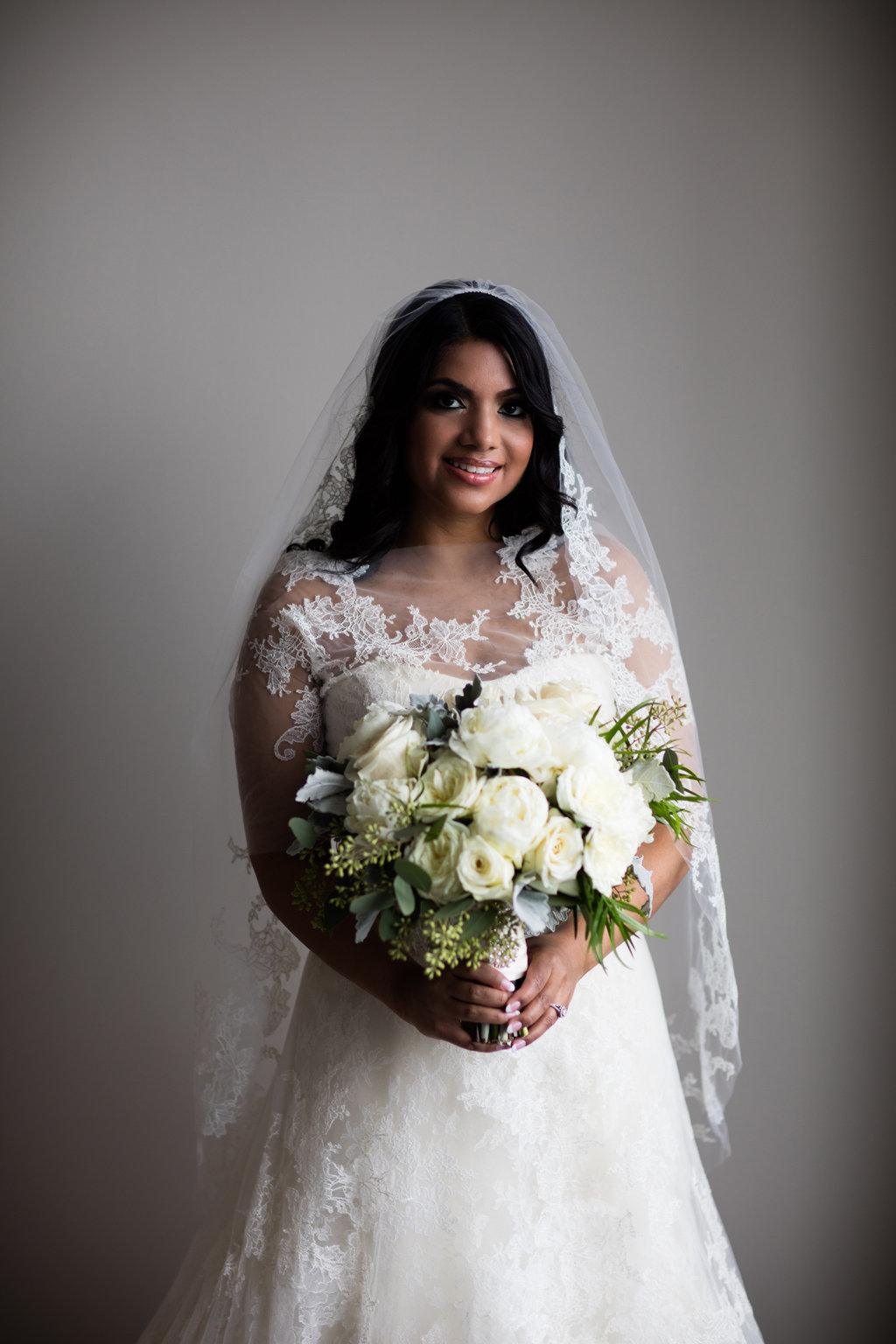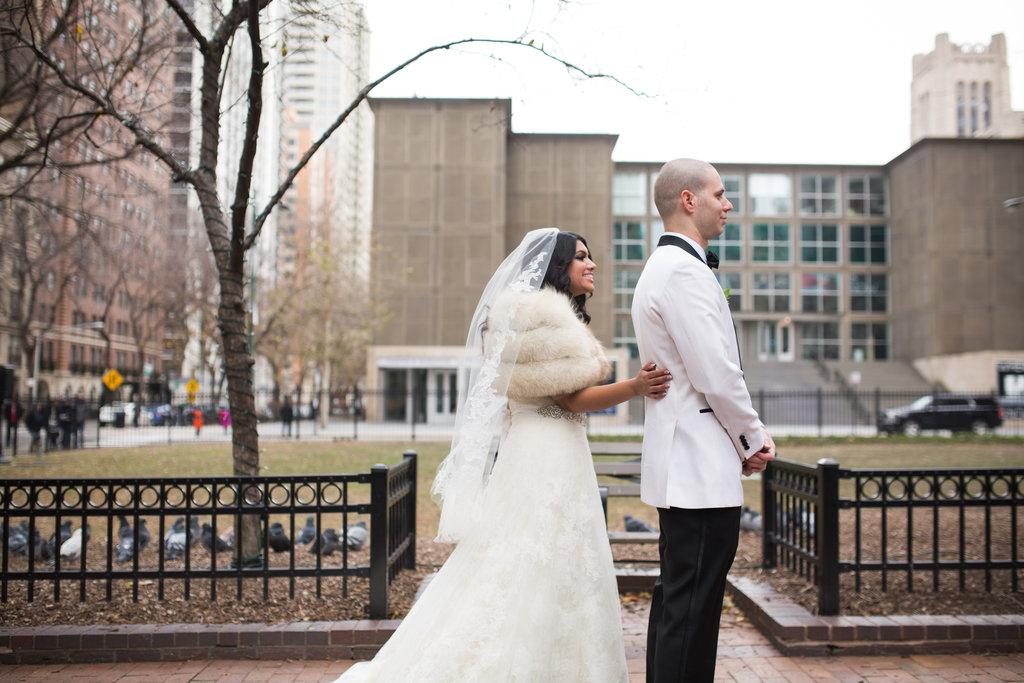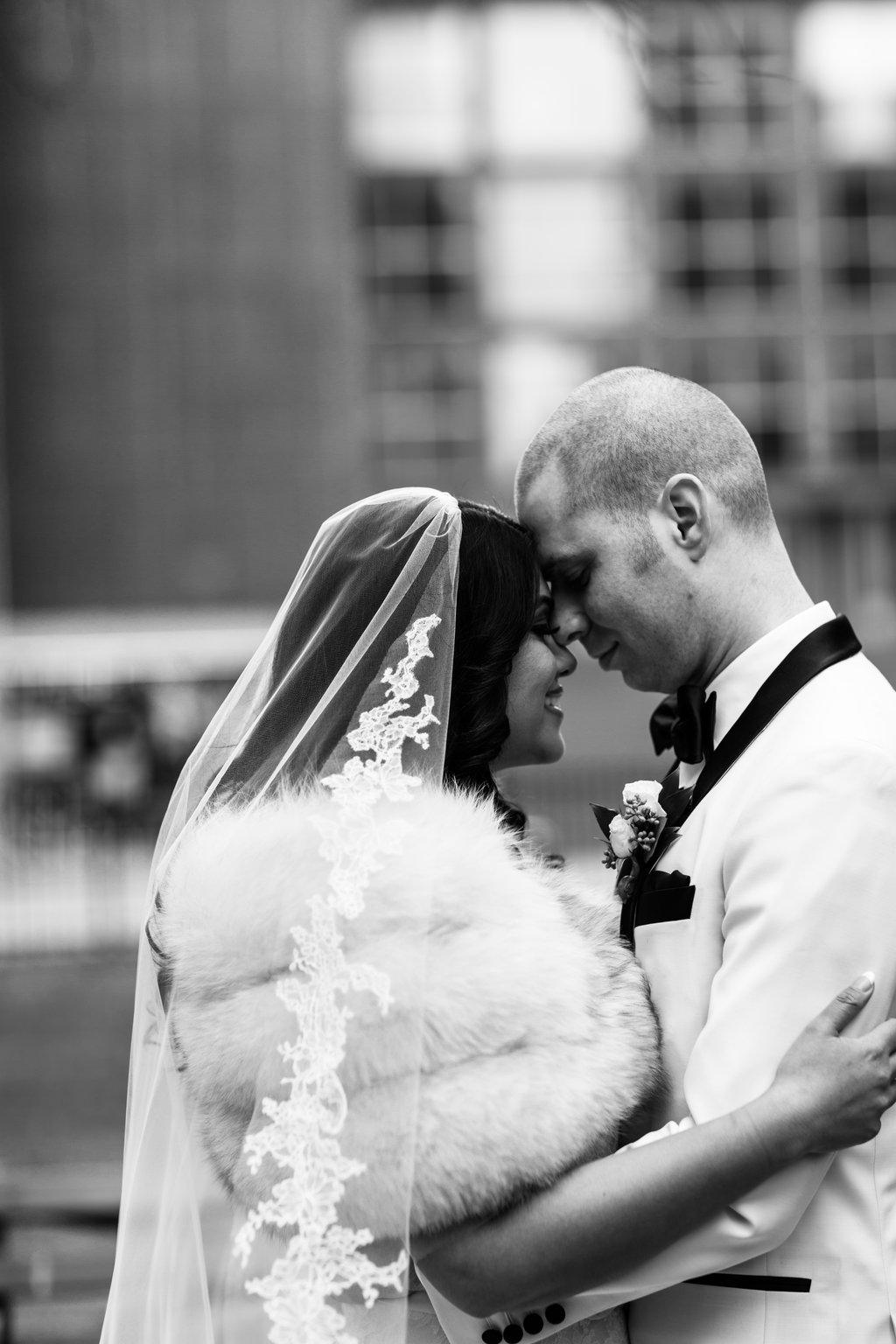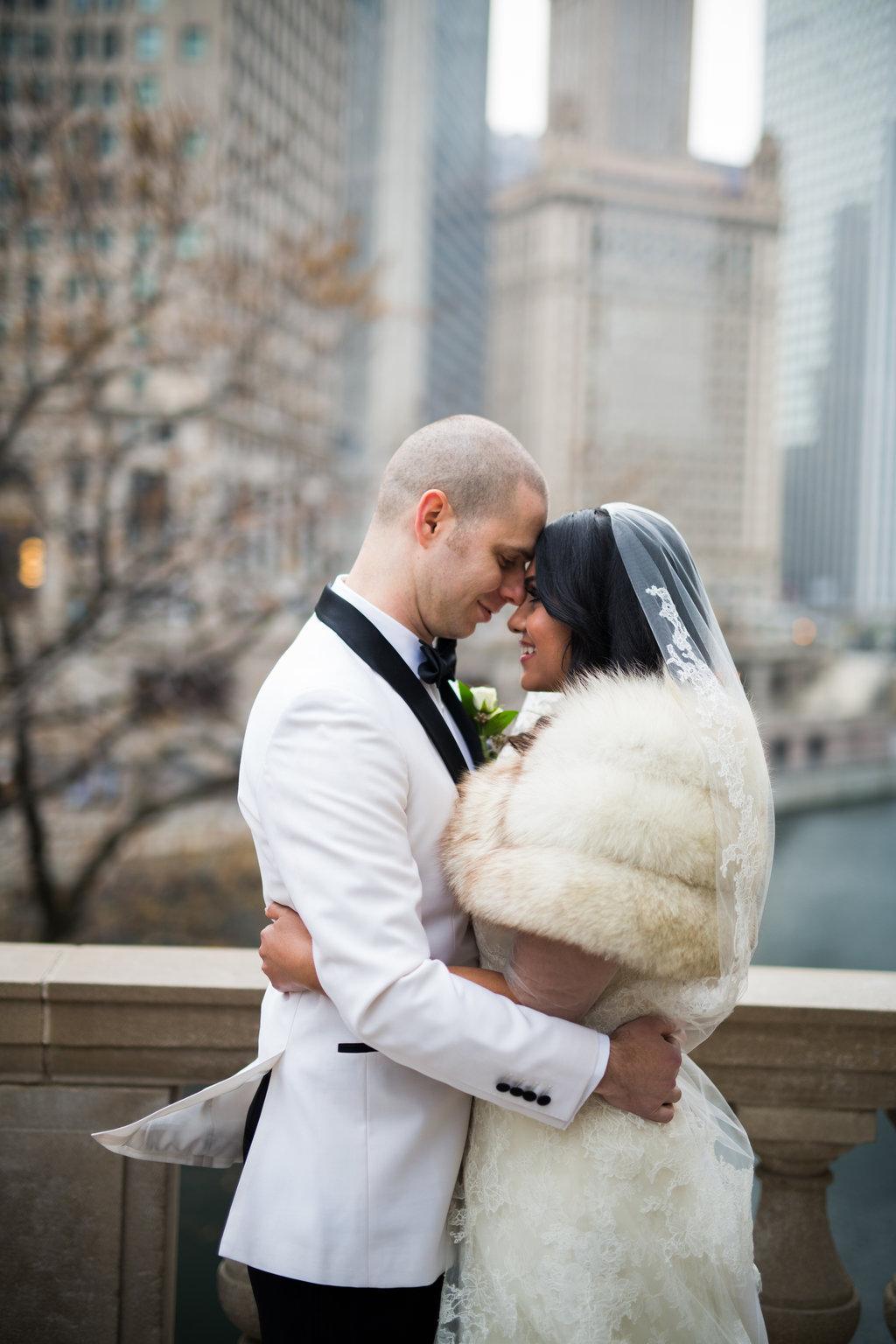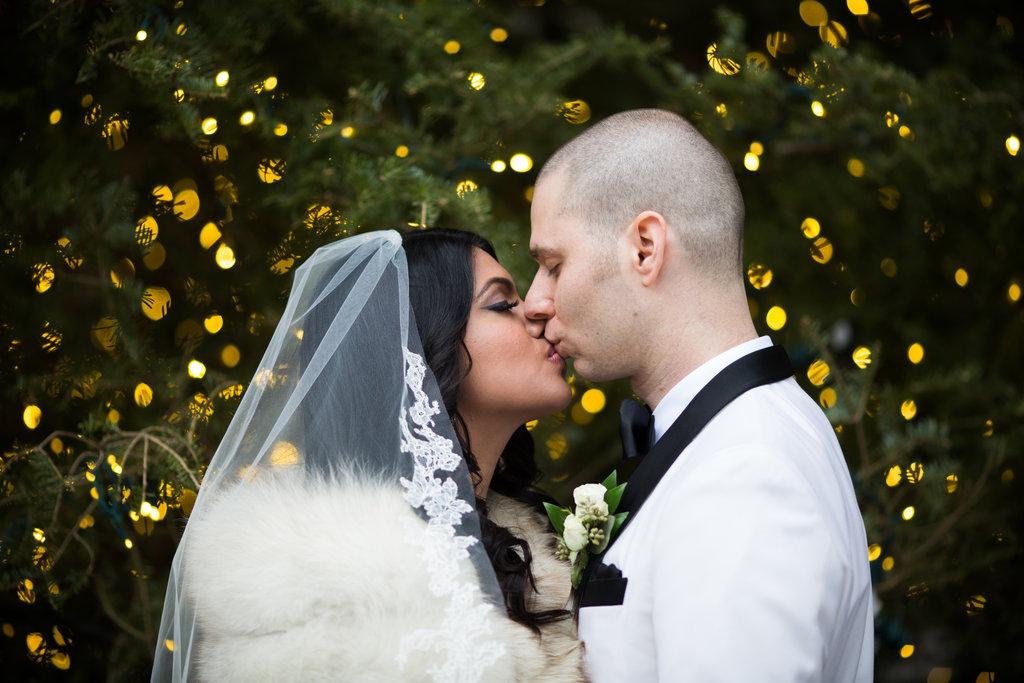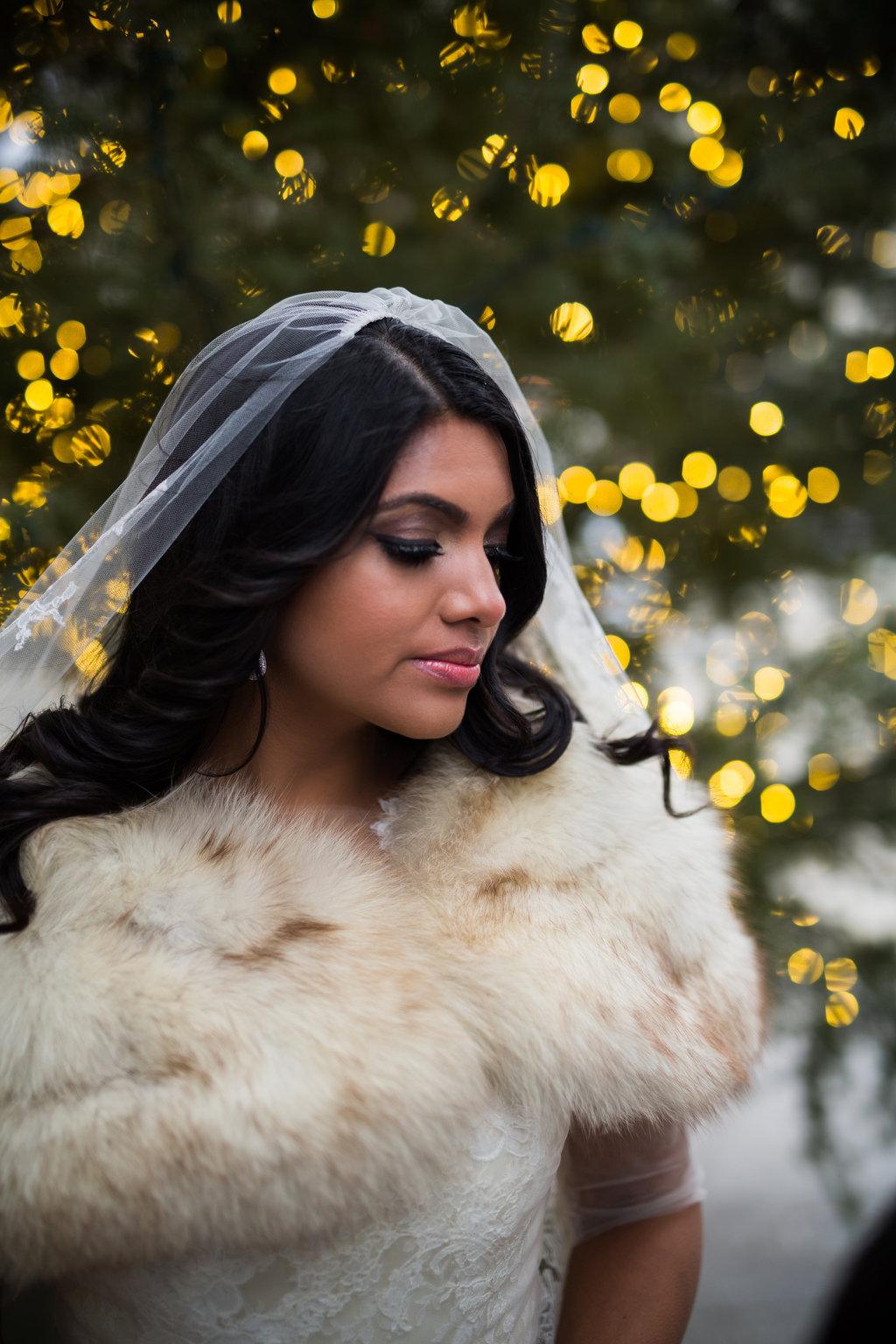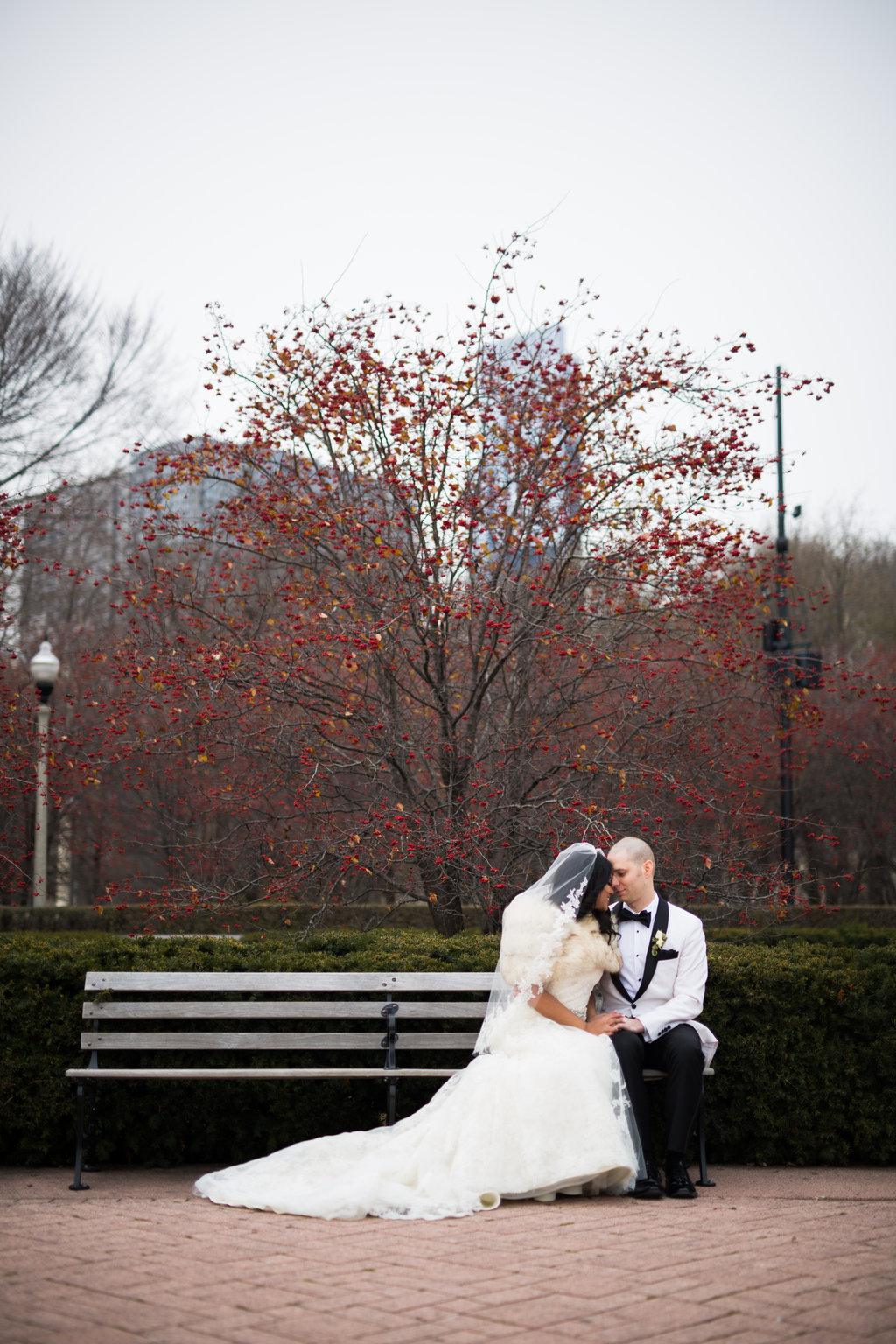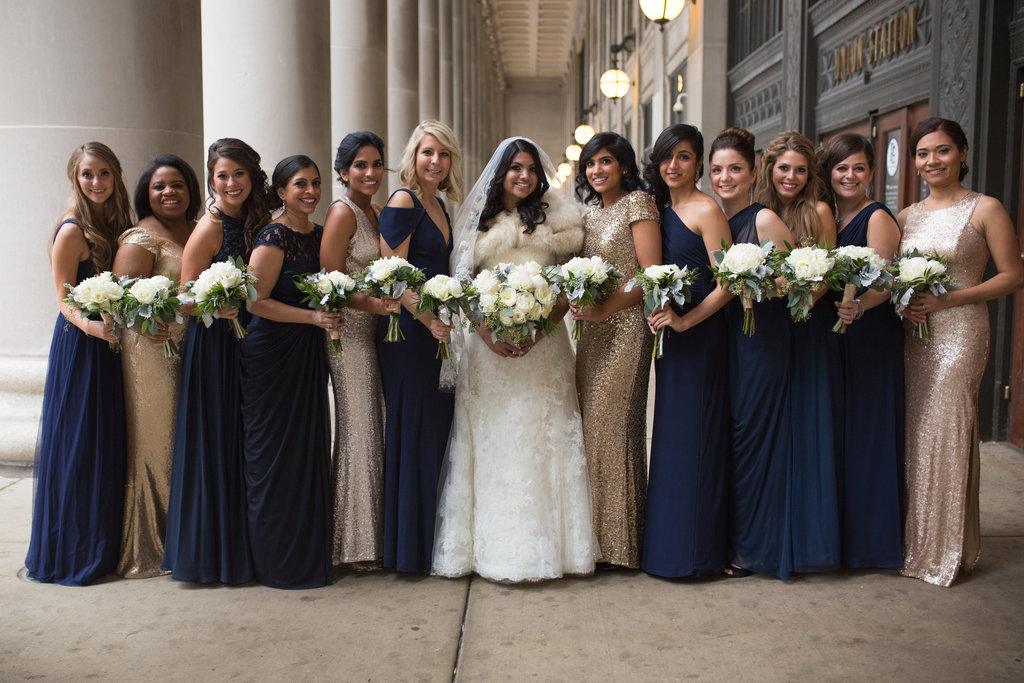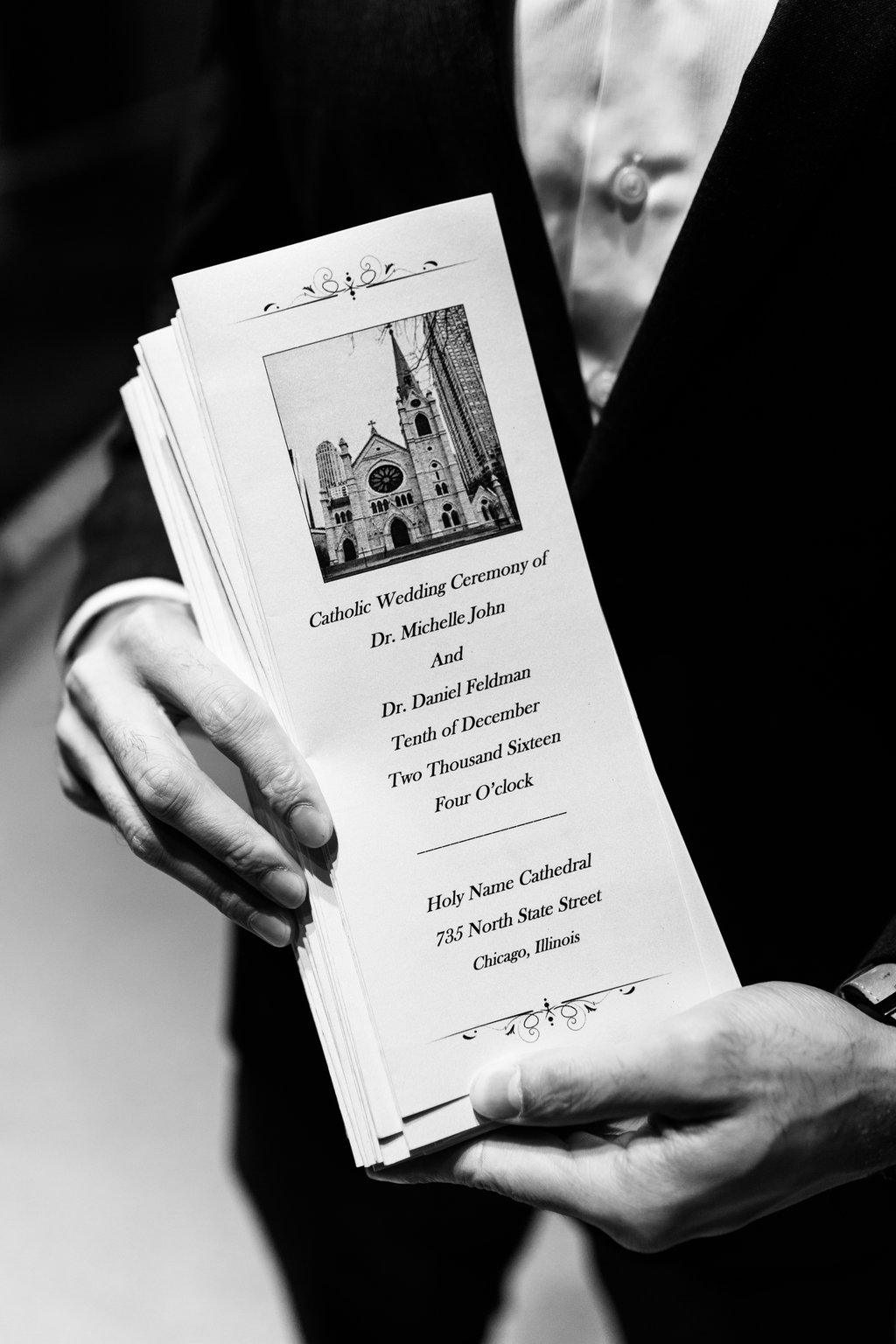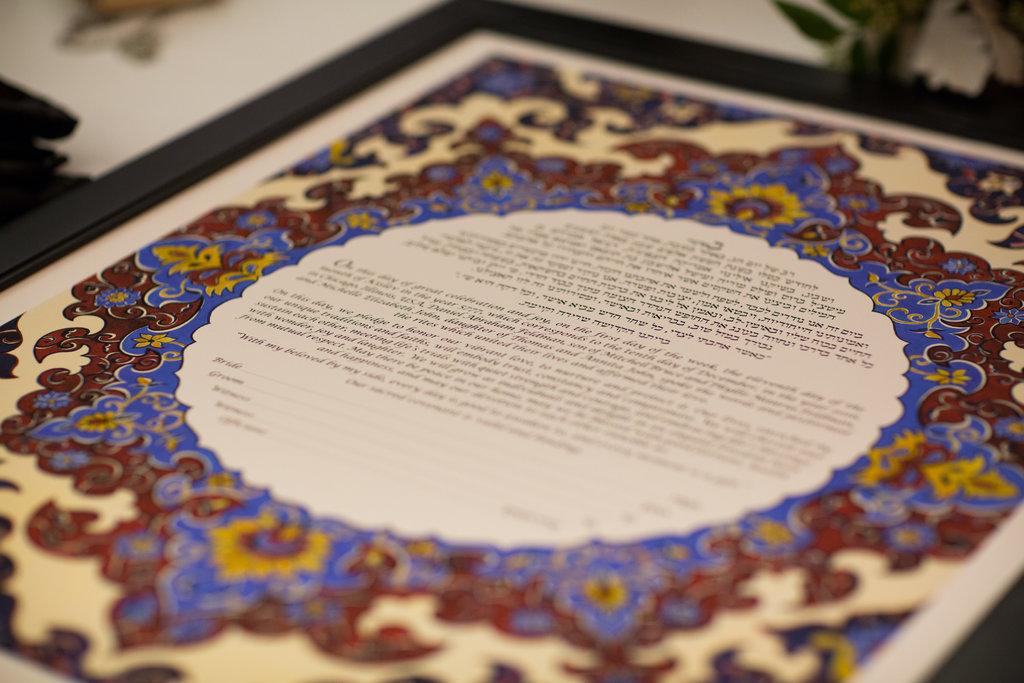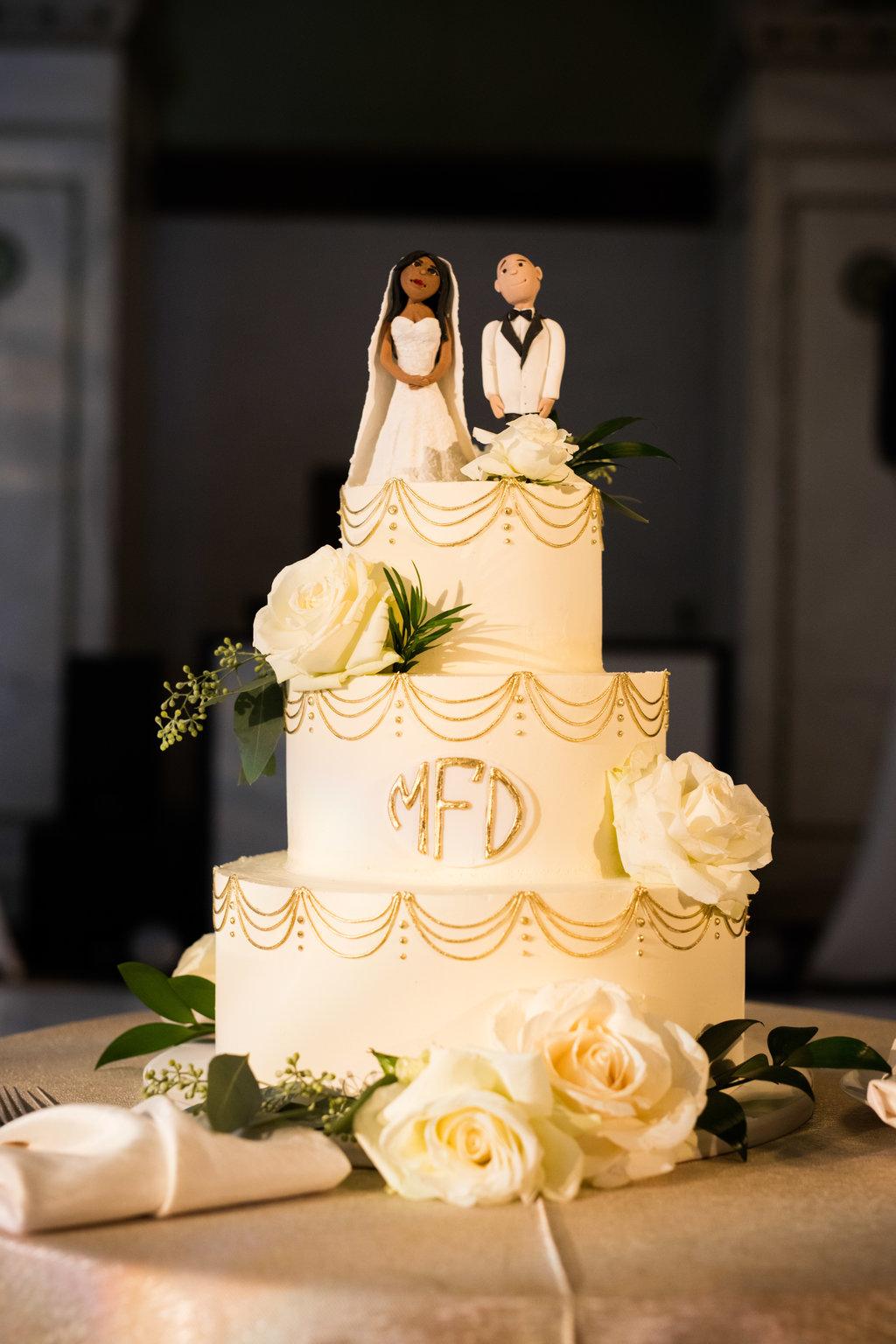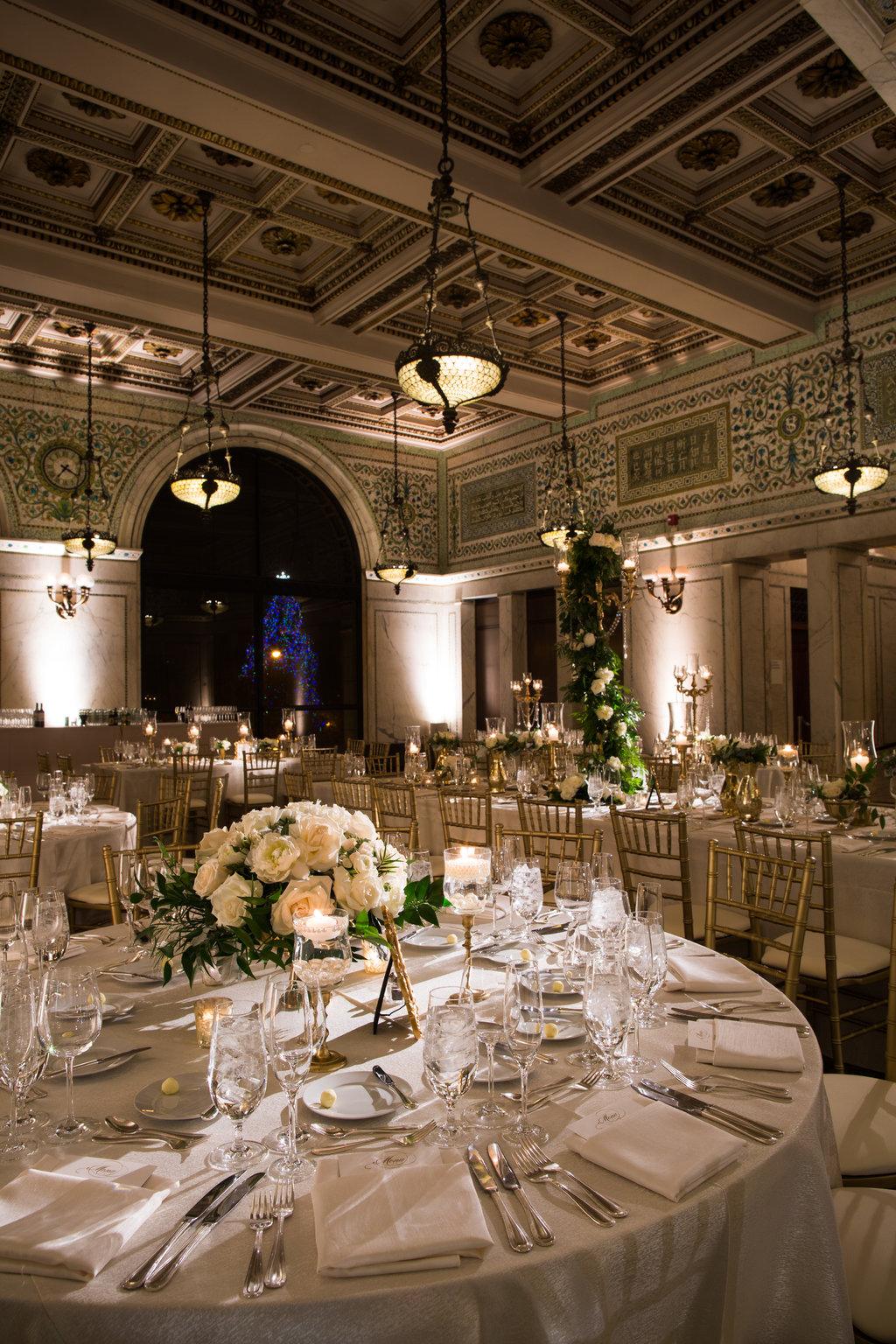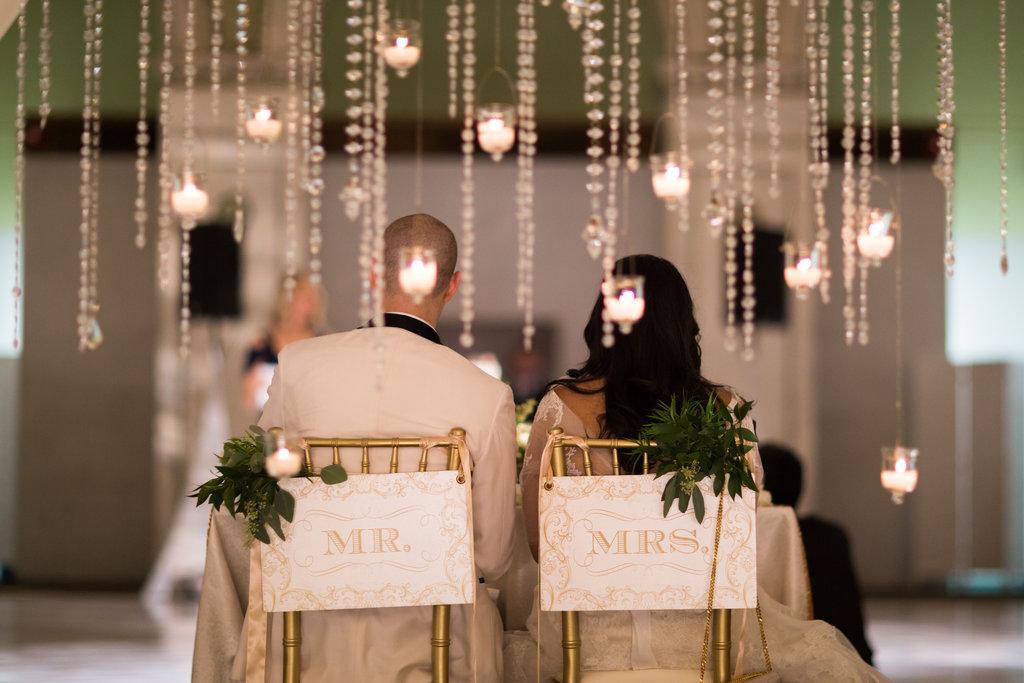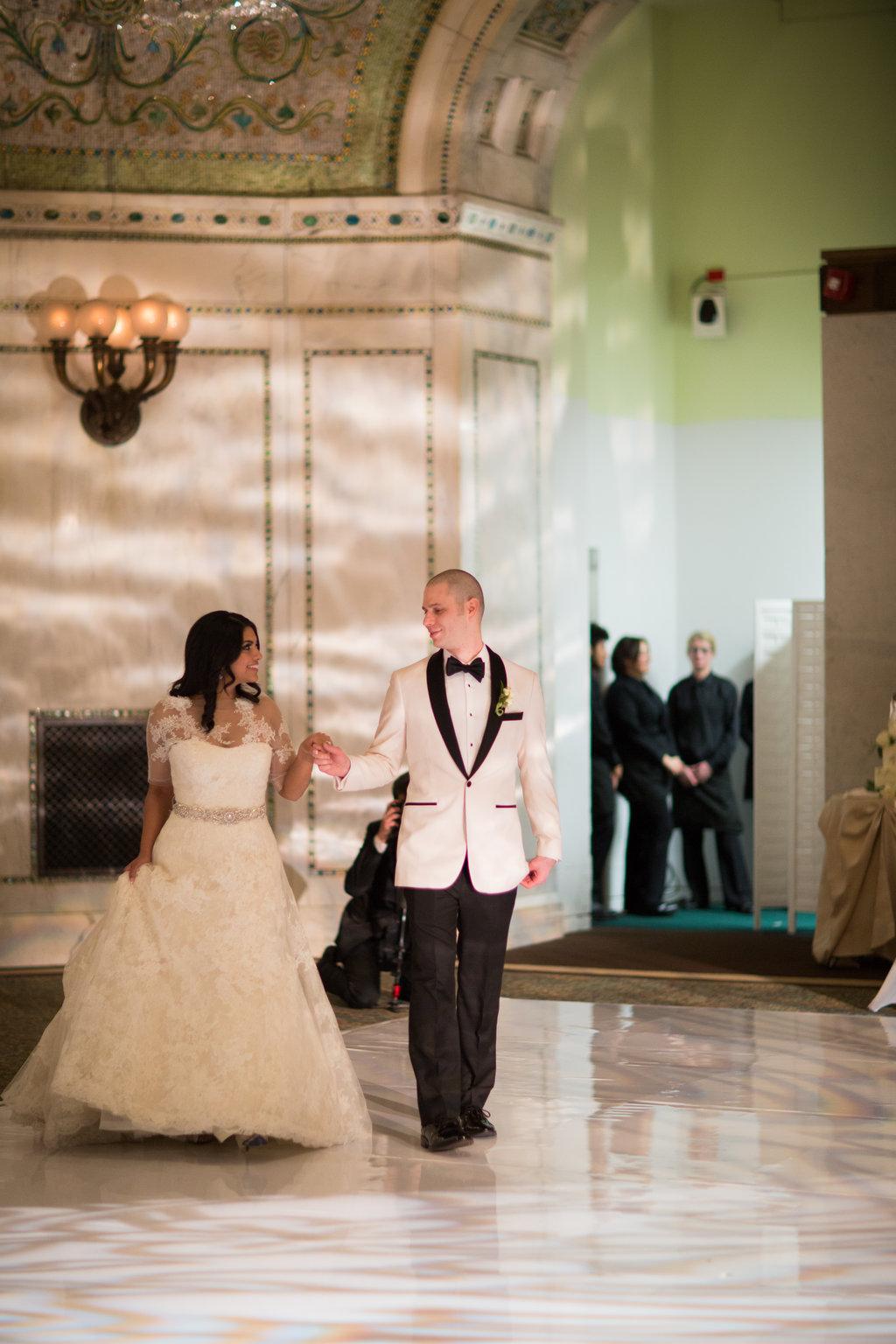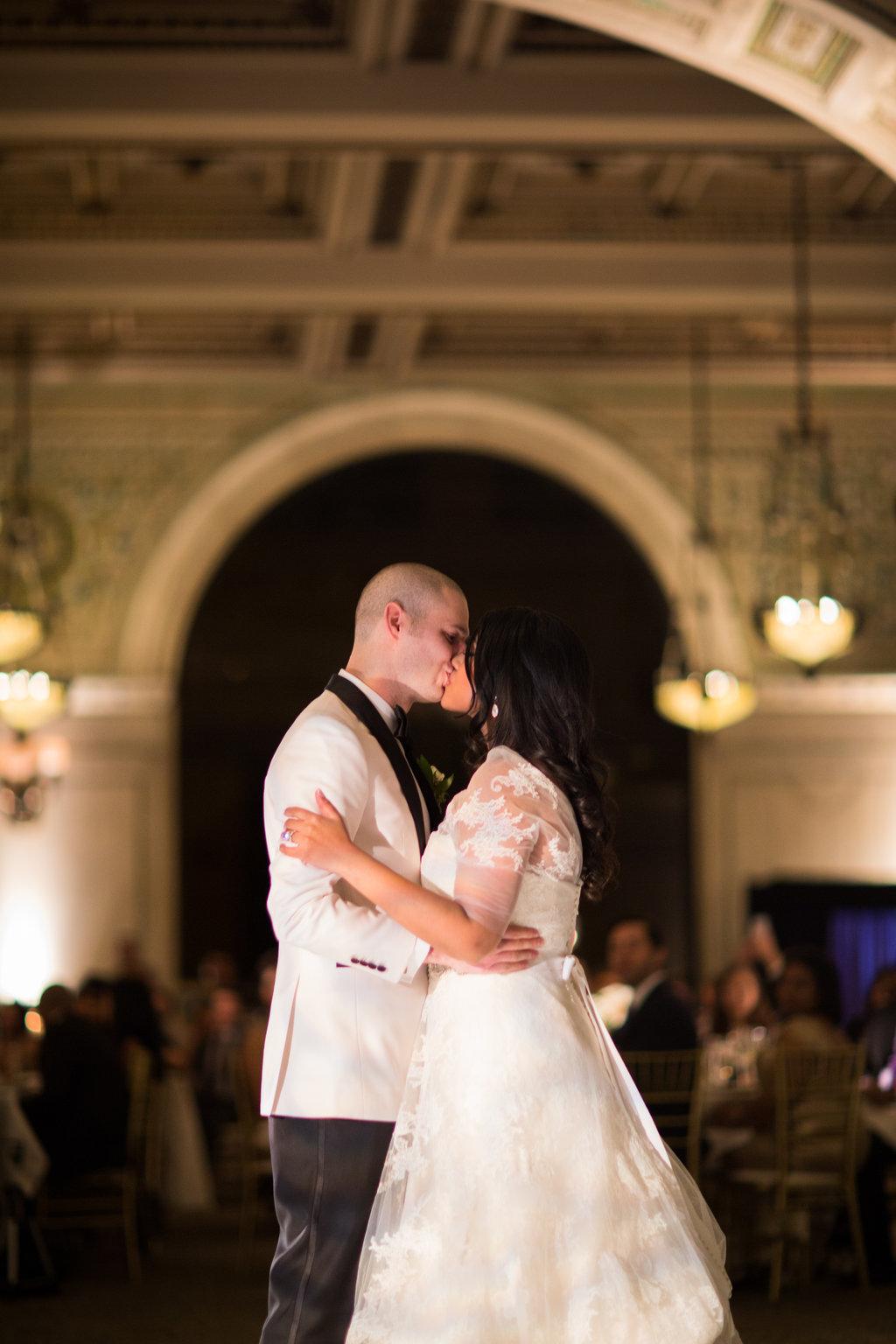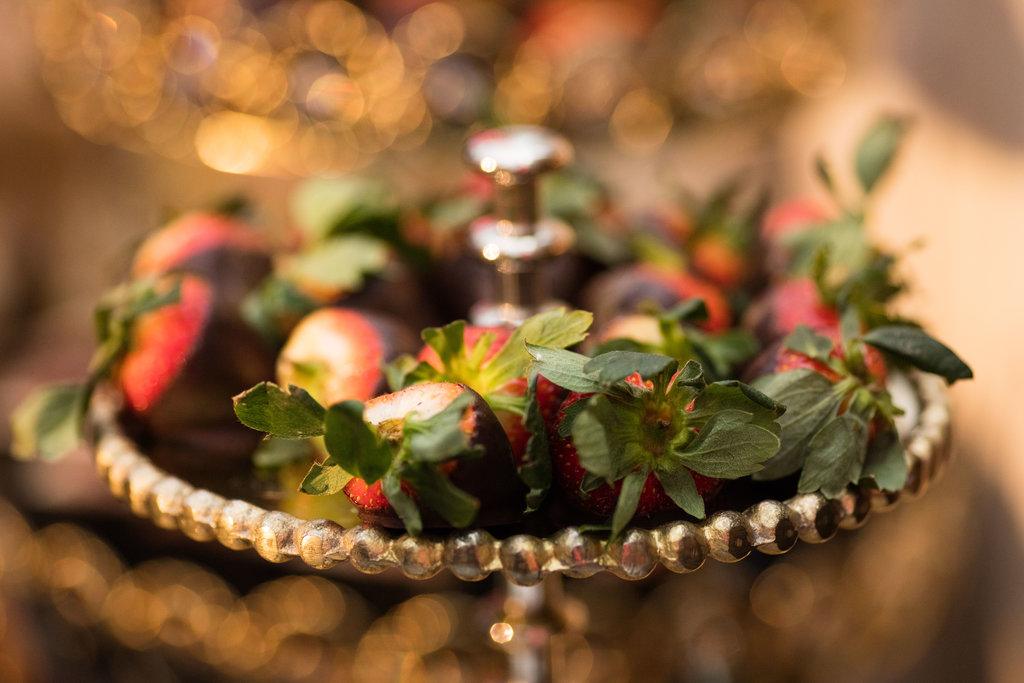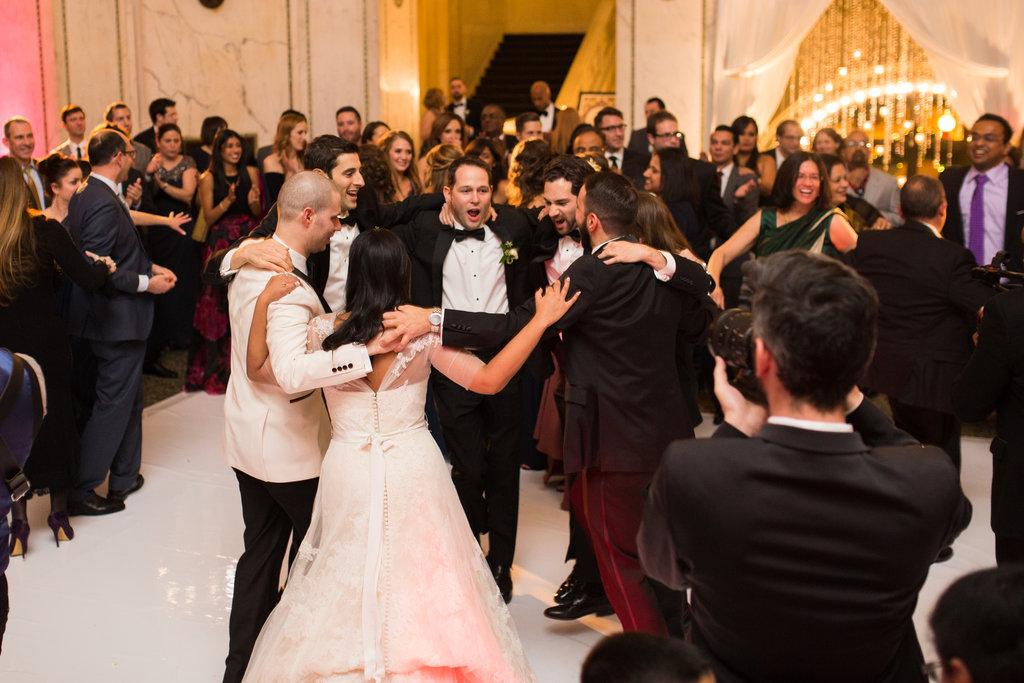 Vendors:
Studio This Is (photography), Chicago Cultural Center (Jewish ceremony/reception), Holy Name Cathedral (Catholic ceremony), Big City Bride (event coordination), C.A. Jewelers (rings), Vera Wang via Belle Vie Bridal Couture (bride's gown), Mario Tricoci (bride's hair/makeup), Pink Custom Designs (invitations), Minted (menu cards), K.LA Designs (floral/decor), Limelight Catering (catering/sweets table), Alliance Bakery (cake), VLS Lighting (lighting)