Lauren and Andrew tied the knot outdoors at Fishermen's Inn and then danced the night away in the venue's rustic-chic barn. All photos by Nicodem Creative.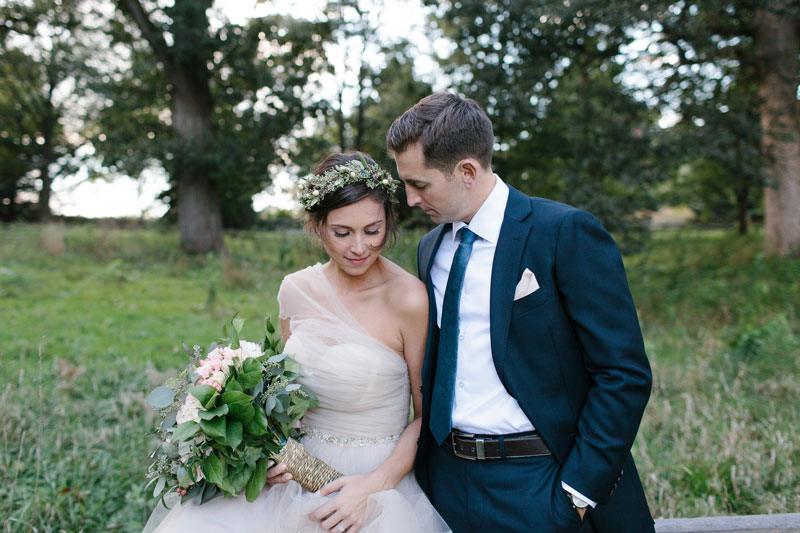 "Andrew and I met in the most un-romantic way possible: at a bar. We were both there because a mutual friend had asked us to play on her co-ed intramural basketball team. I'd just moved to the city two days ago and was looking to meet new people and have a good time; the last thing on my mind was falling in love. But the night Andrew and I were introduced, the feelings were truly instant. He got my phone number and the rest was history!
Fast forward four and a half years later. Andrew took me to dinner where we had our very first date, at a little Italian restaurant downtown. He wasn't eating much and I was getting annoyed. It was an expensive meal- I didn't want it to go to waste! I insisted we get a doggie bag to go, even though Andrew told me numerous times to just leave it. When we finished eating, we walked outside to grab a cab. Andrew put his arm around me, said romantic words, and got down on one knee. At this point, I had one hand over my mouth and the other was holding this horrible, white doggie bag, while his friends were snapping photos behind the bushes… way to go me! After I realized what was happening, he surprised me again with a quick cab ride to the very place we met, Joe's on Weed. All of my closest friends and family were waiting to surprise me! It was truly the happiest moment of my life until our wedding day.
Andrew and I tied the knot at Fishermen's Inn in Elburn on the most perfect fall day. We were blown away by the venue's gorgeous grounds and incredibly regal barn. It was like someone had made the place just for us.  Our self-declared wedding style was whimsical romance with a mix of bohemian, vintage, and rustic elements. My dream was to feel like a woodland fairy. Flower crowns, candles, lush greens, soft colored tulle, and the most handsome groom in the universe made my dream come to life.
My favorite part of the day was our ceremony. It was quick, but incredibly genuine. Even though we'd had our first look just a few hours earlier, Andrew still cried (for the second time) as I was escorted down the aisle by my dad. My heart melted for this man. When we were pronounced husband and wife, our bond felt unbreakable. We grasped each other's hands and gallivanted down the aisle while our friends and families blew bubbles over our heads. We like to believe that we left a small mark on Fishermen's Inn that night. A piece of us will always live in that barn, dancing together without a care in the world. Our hope is that all future brides and grooms will feel that same vibrant energy that we felt on our special day."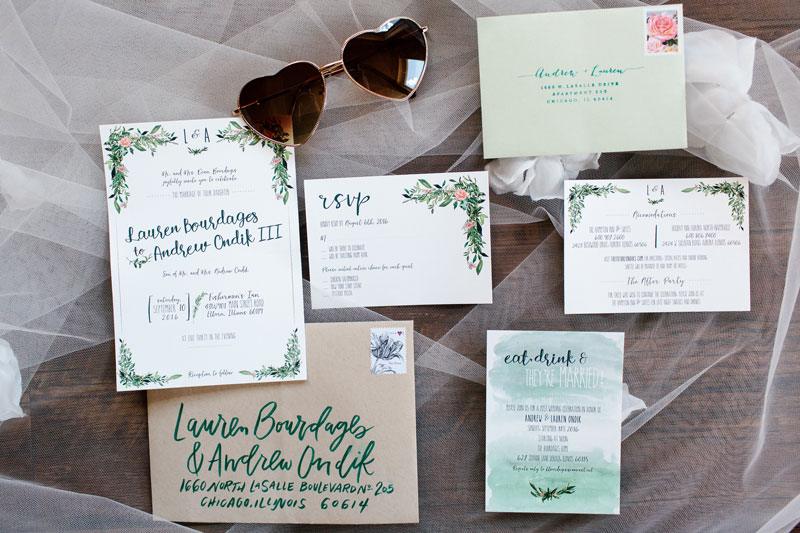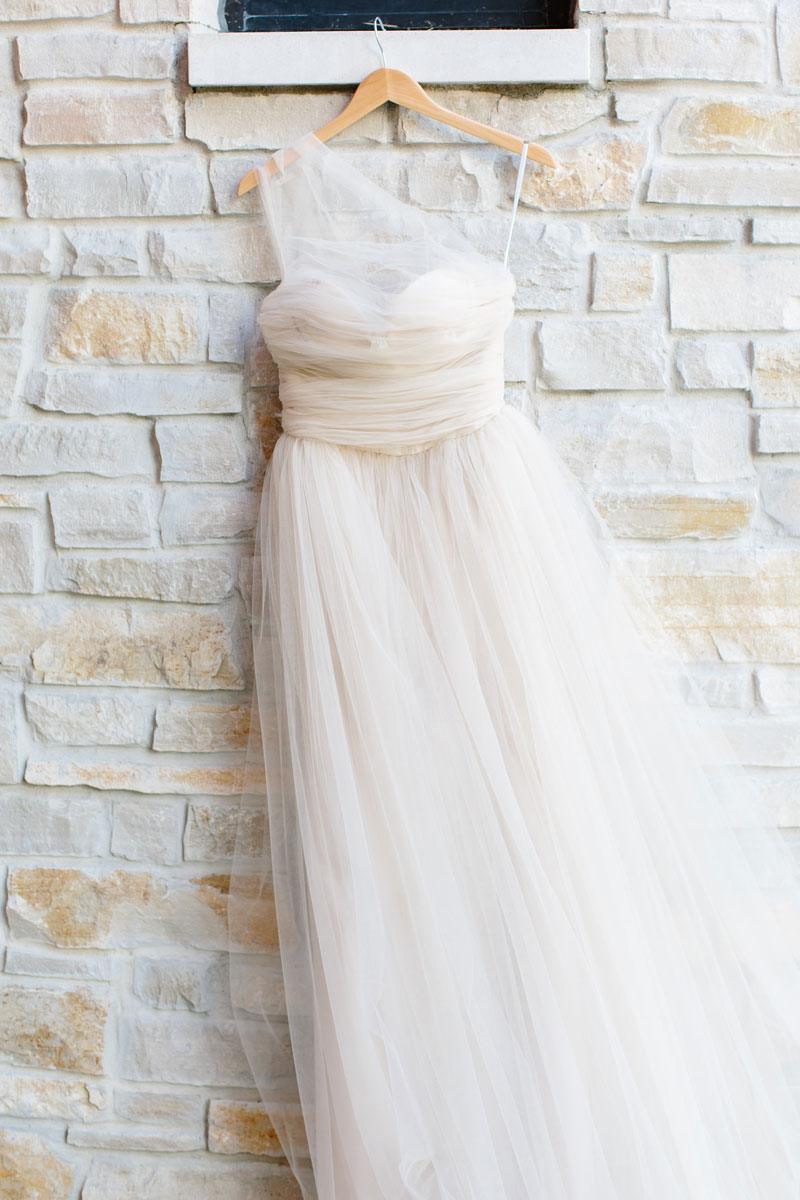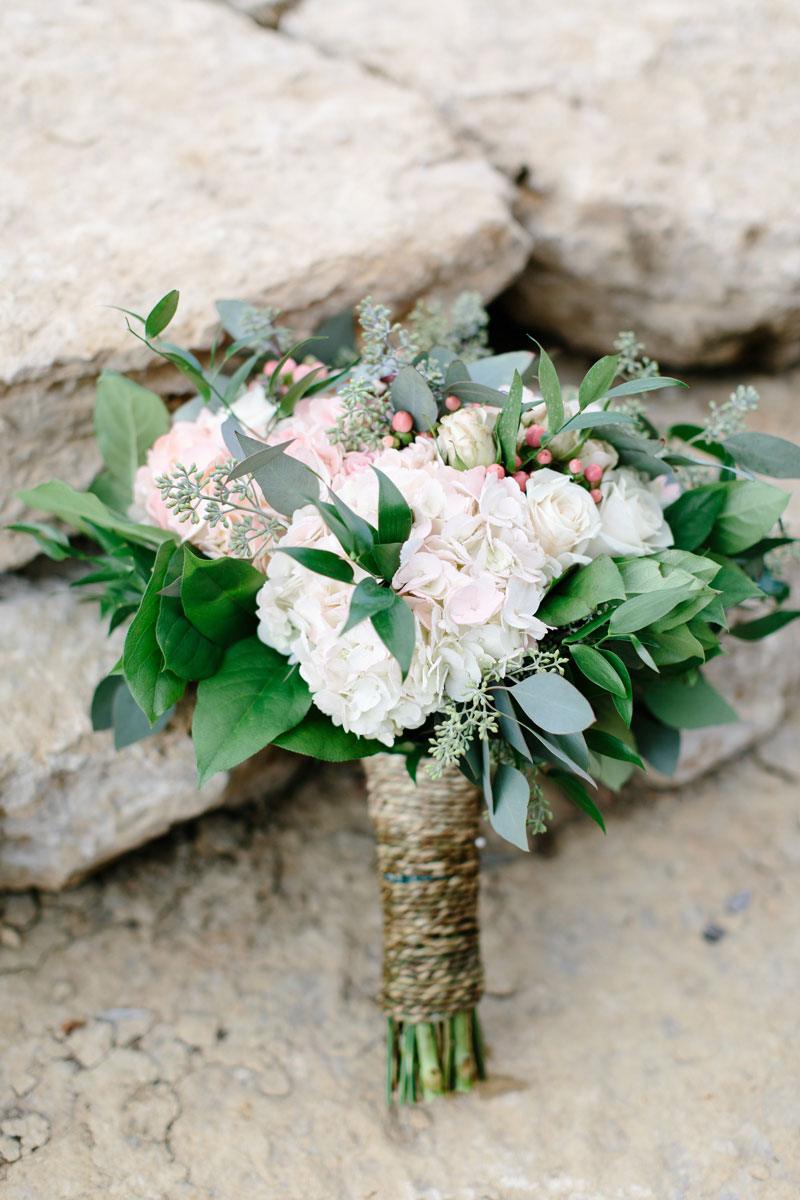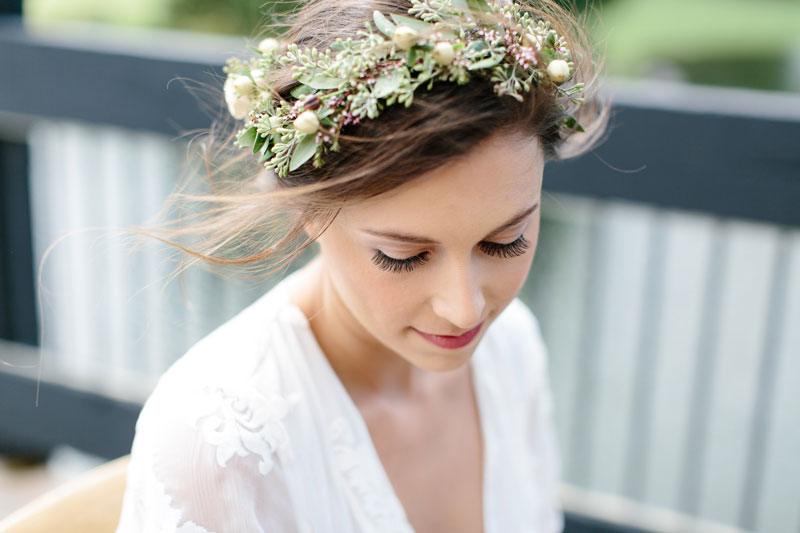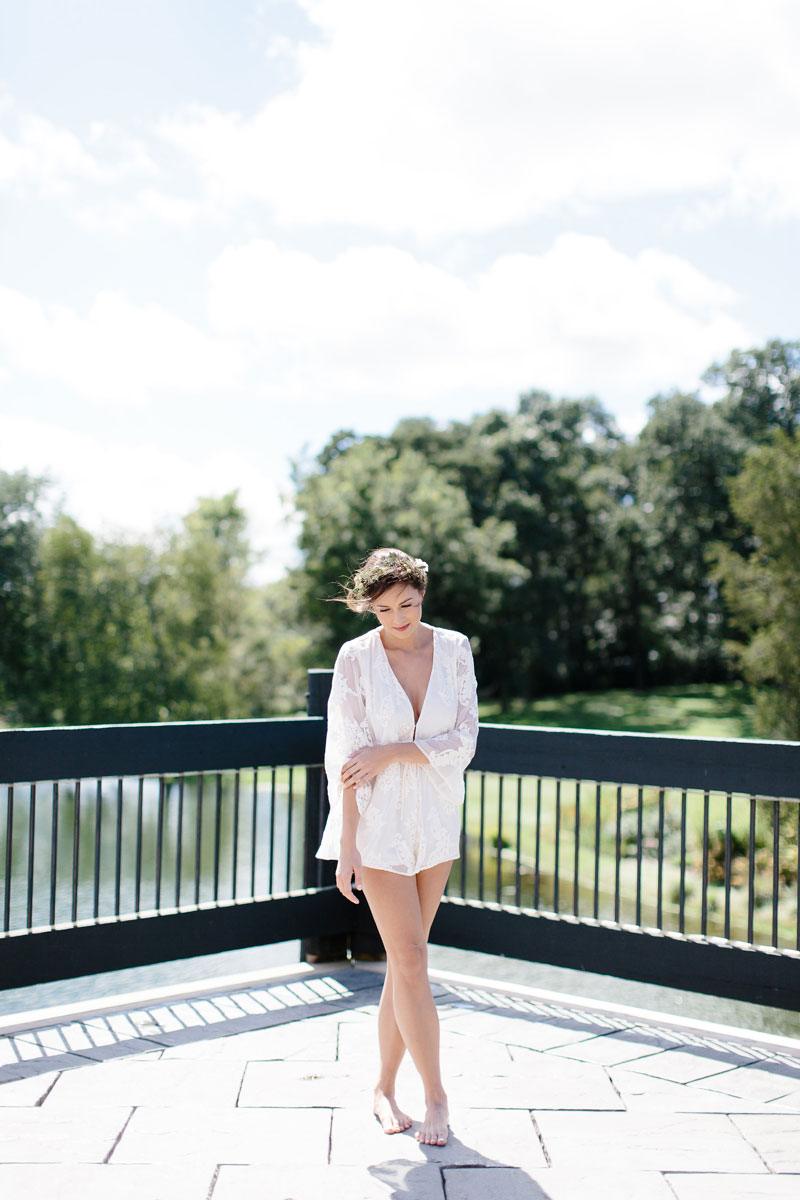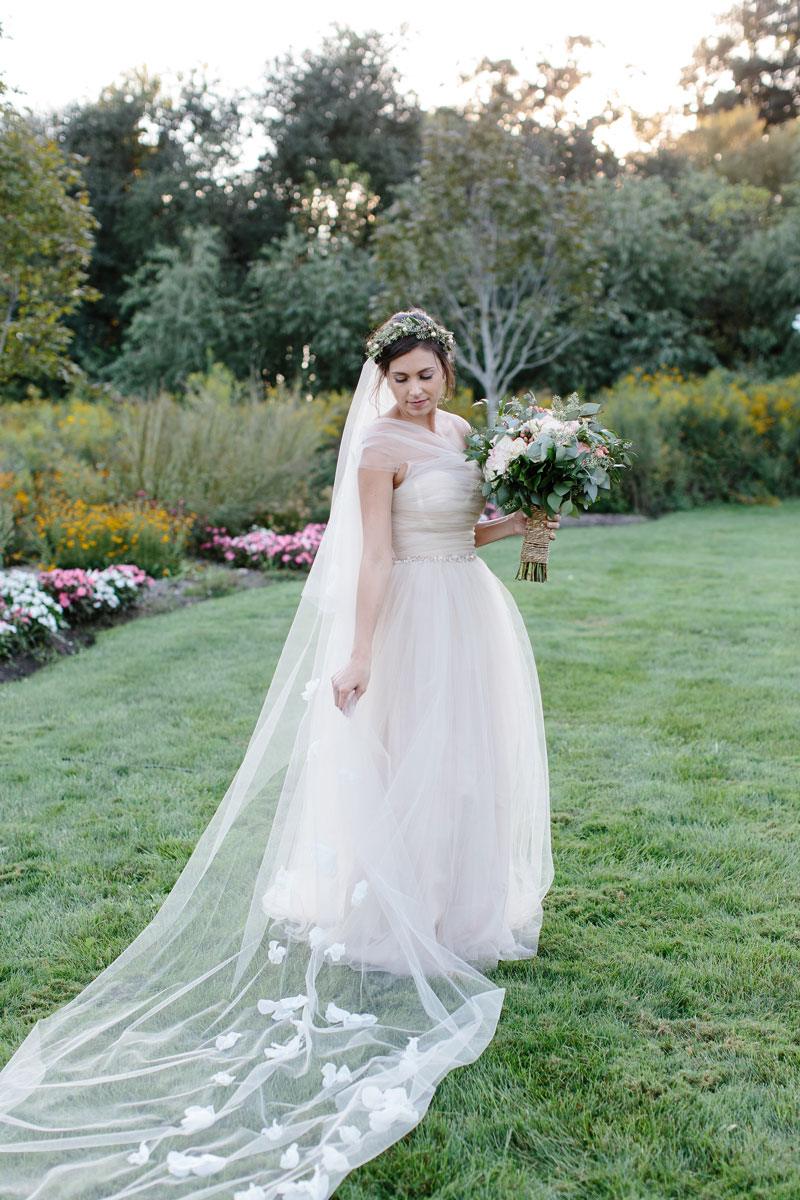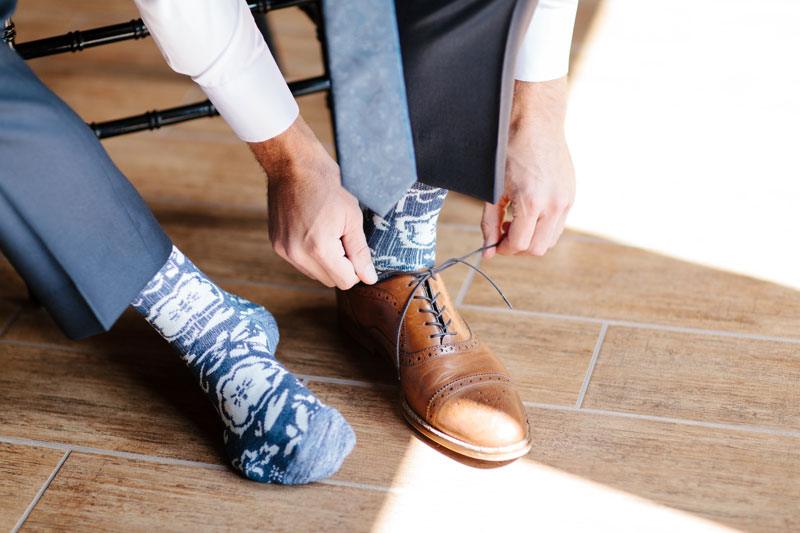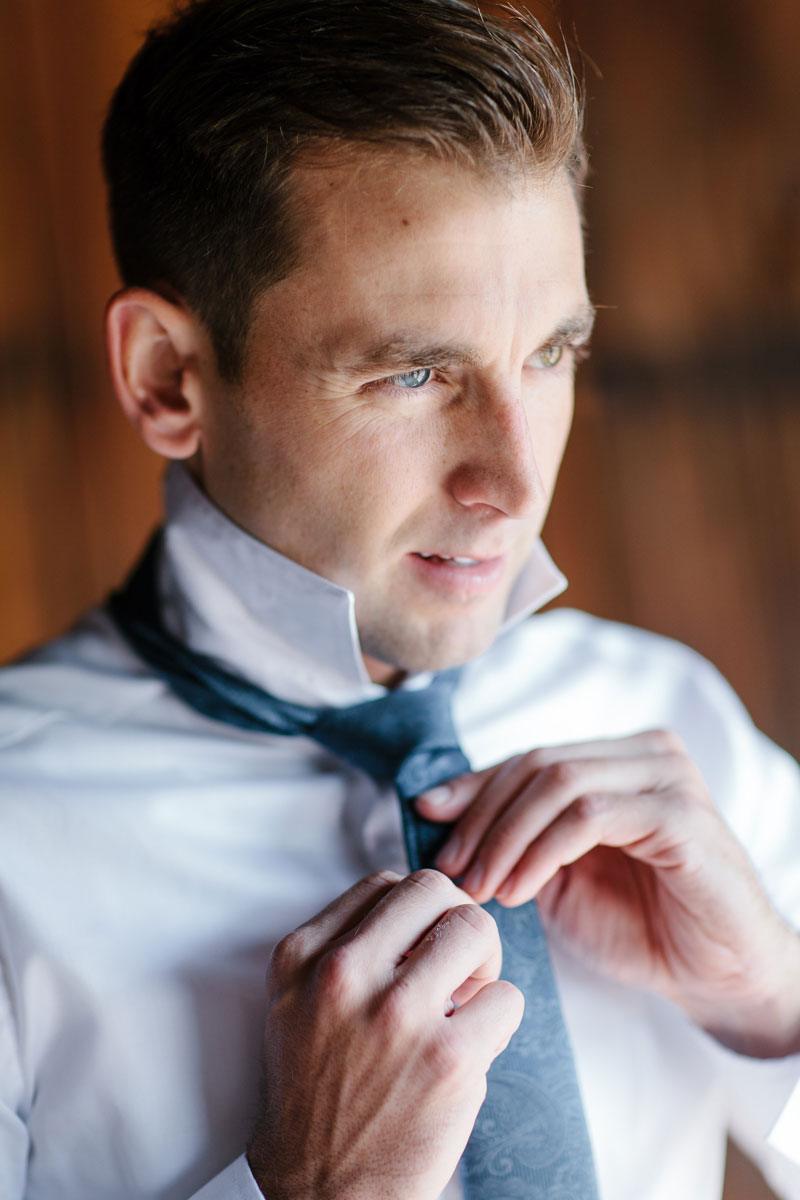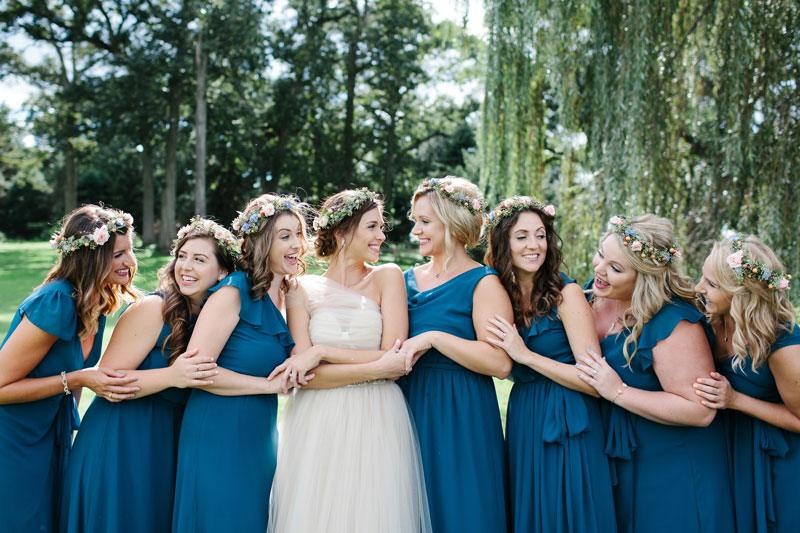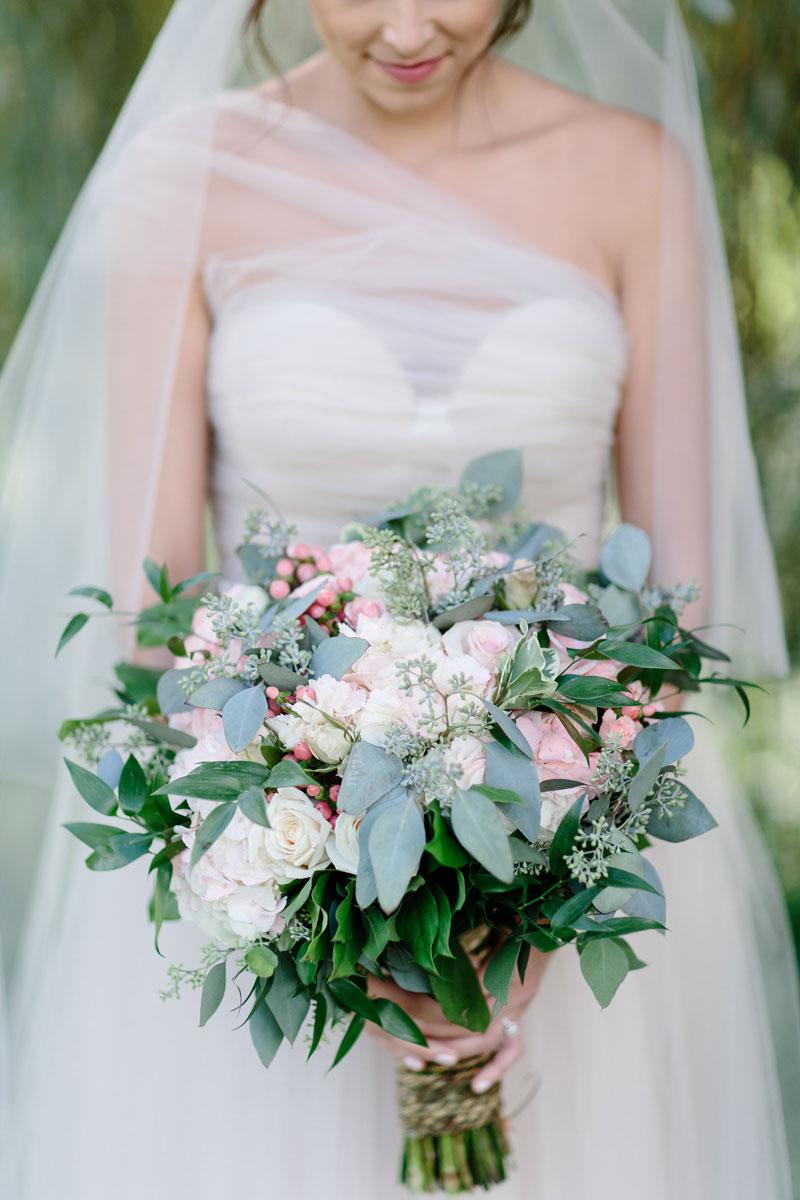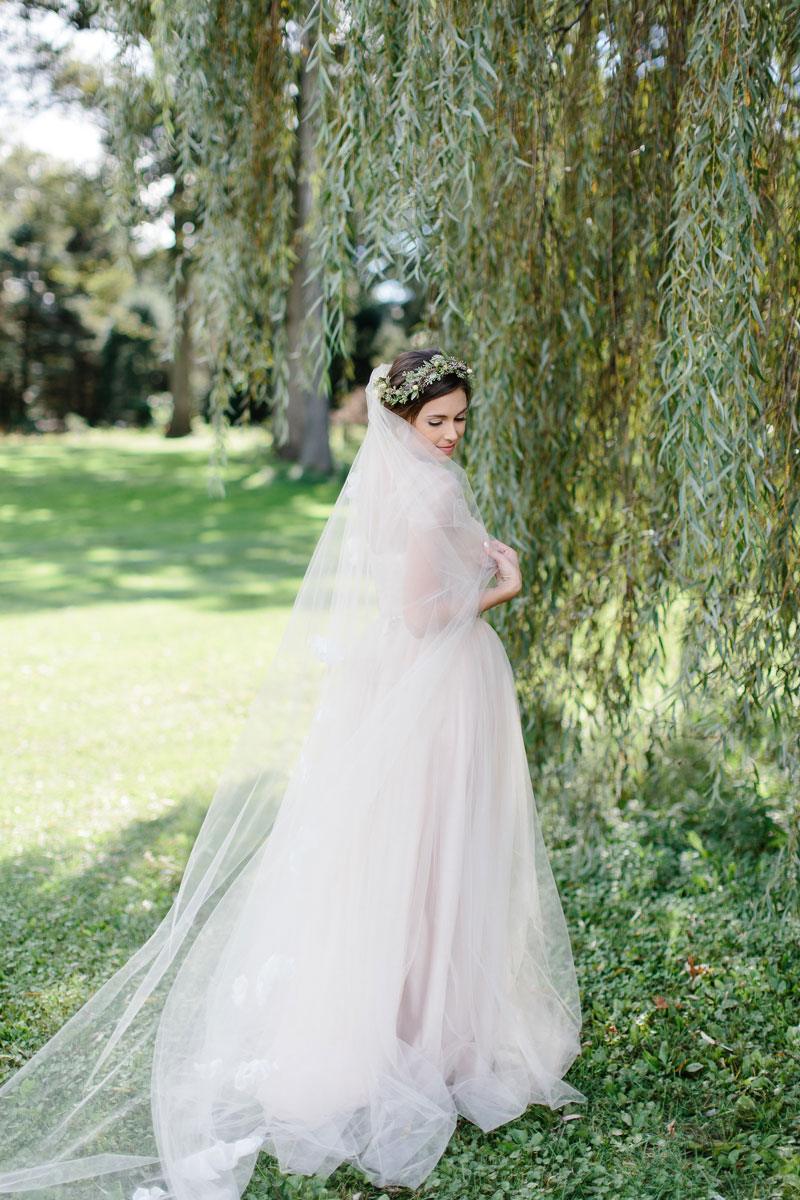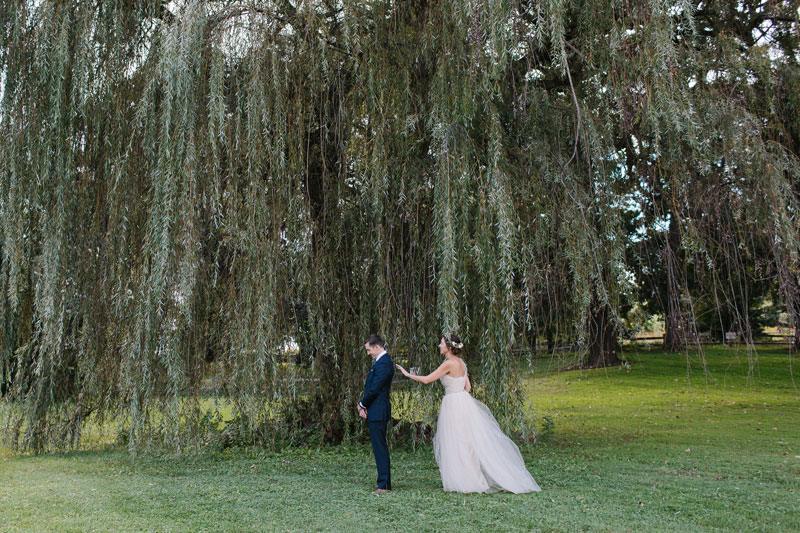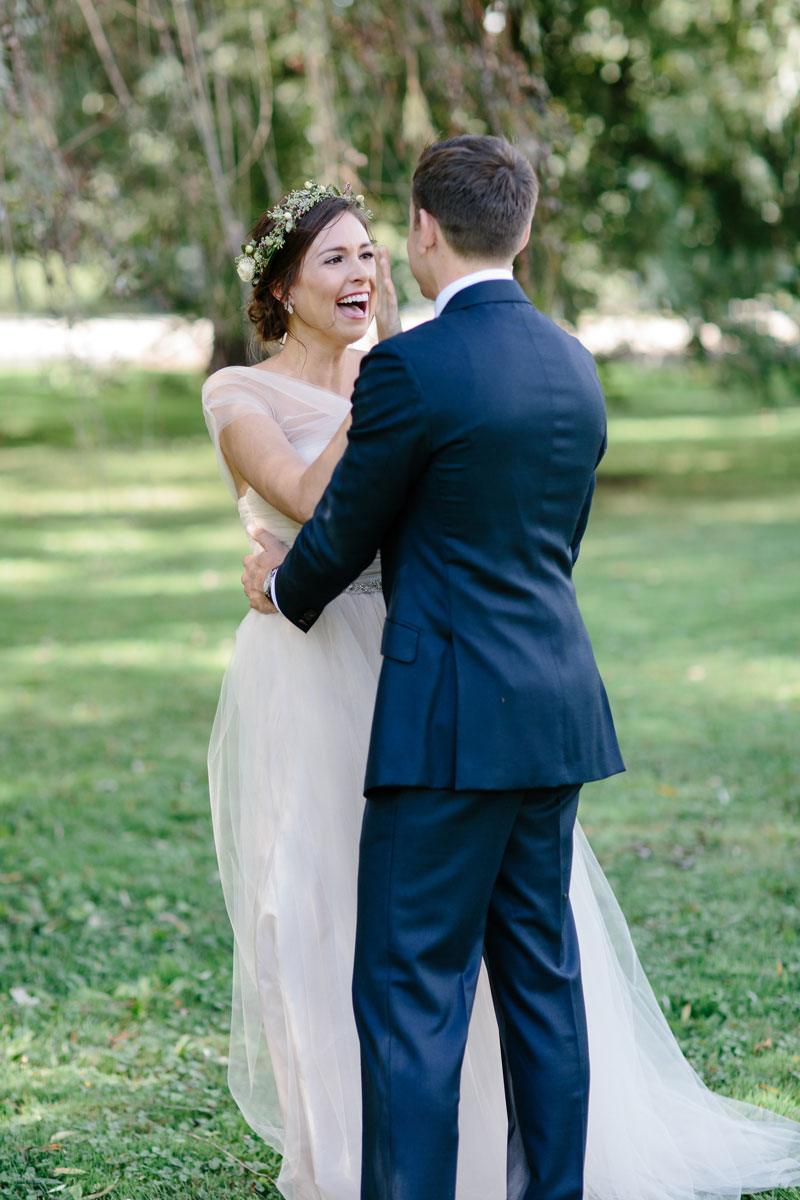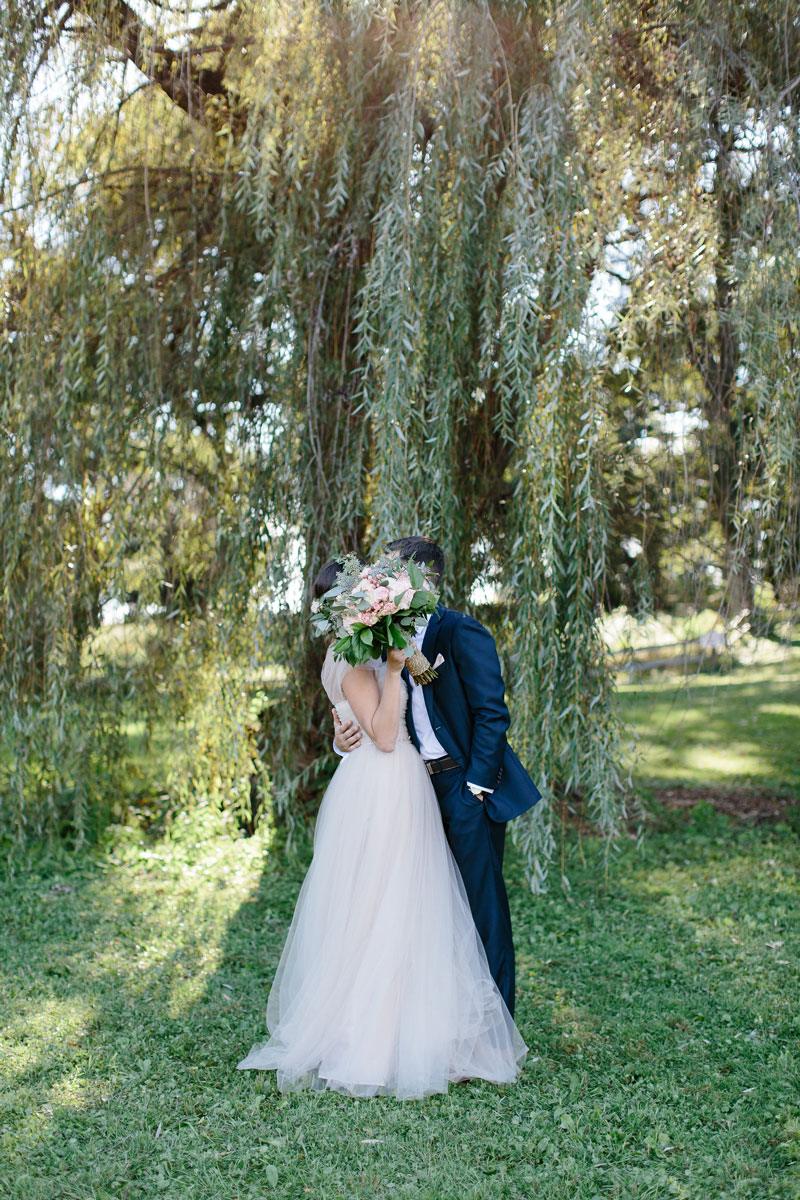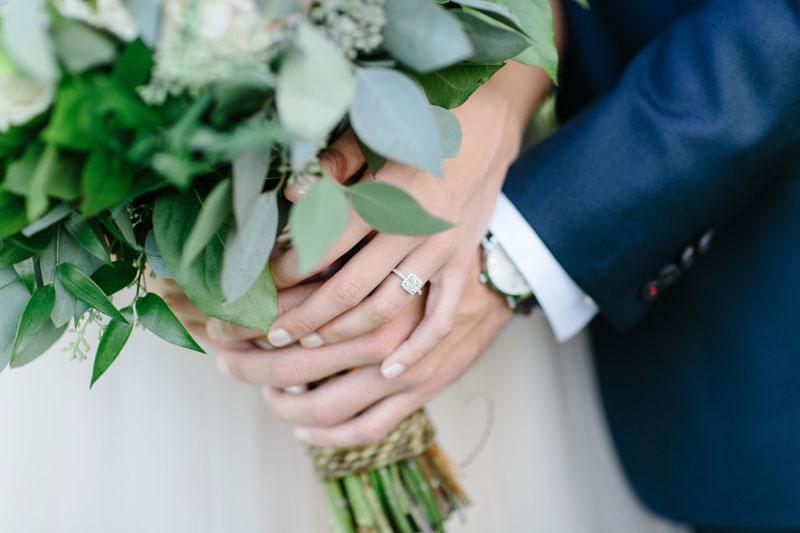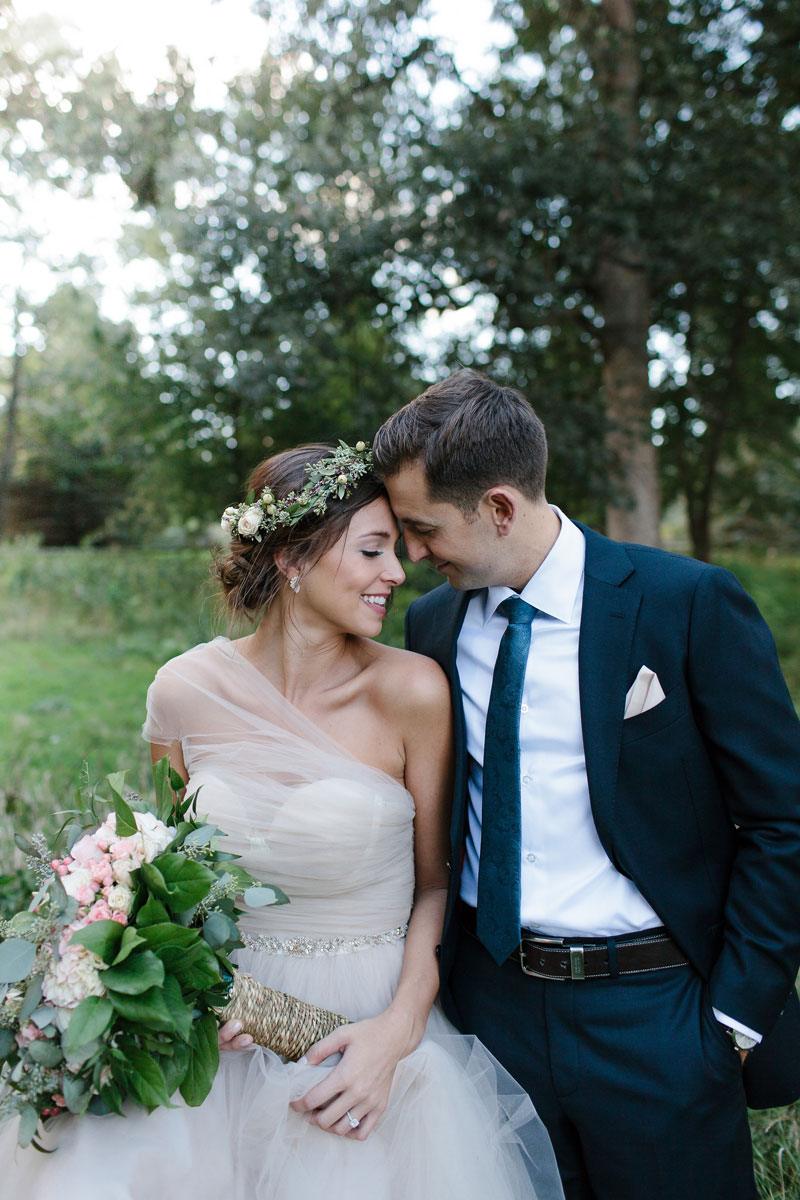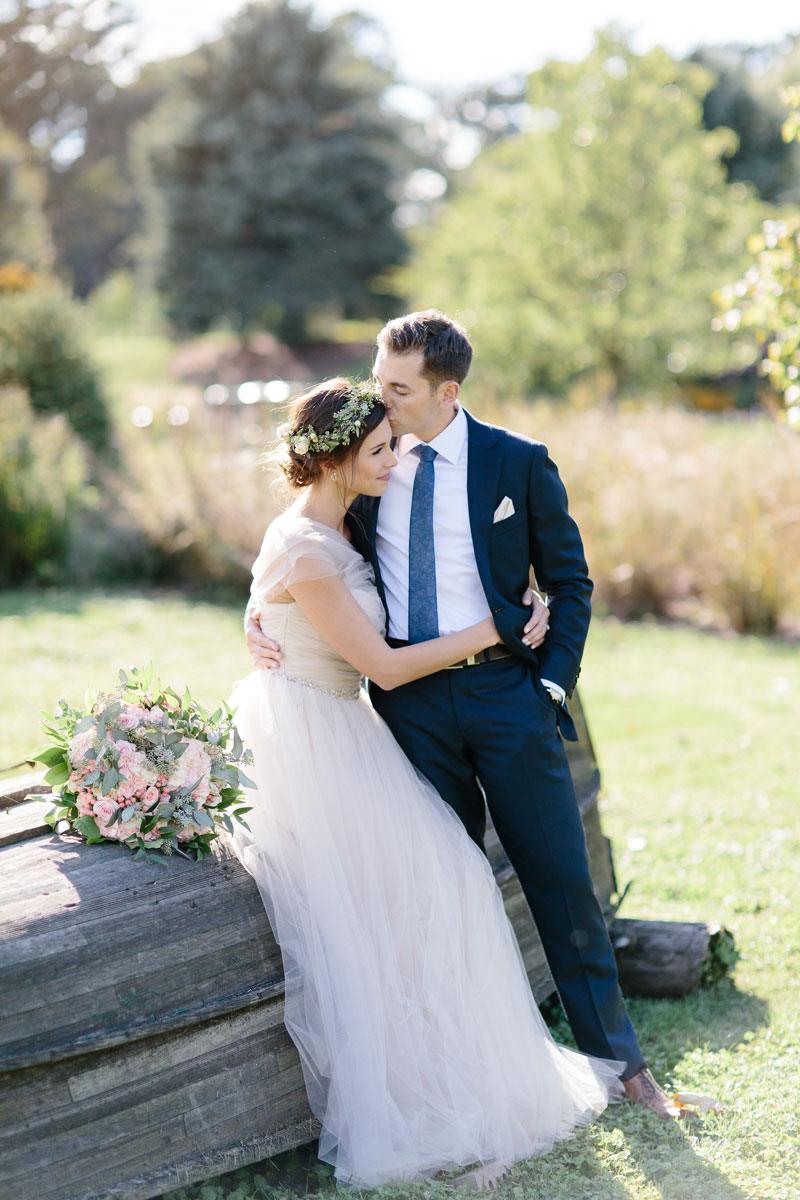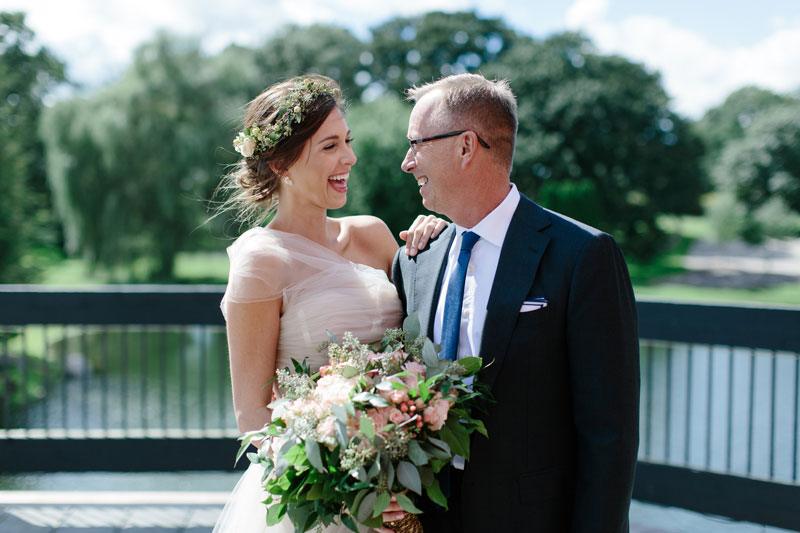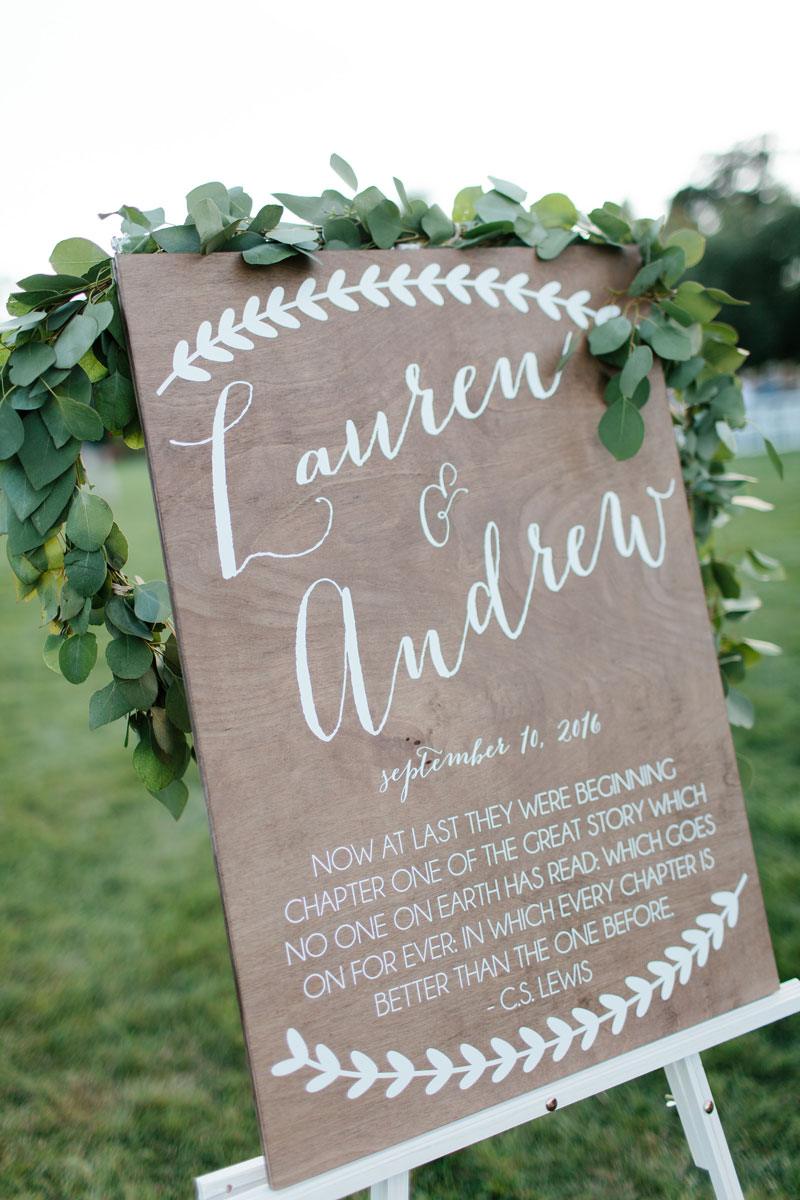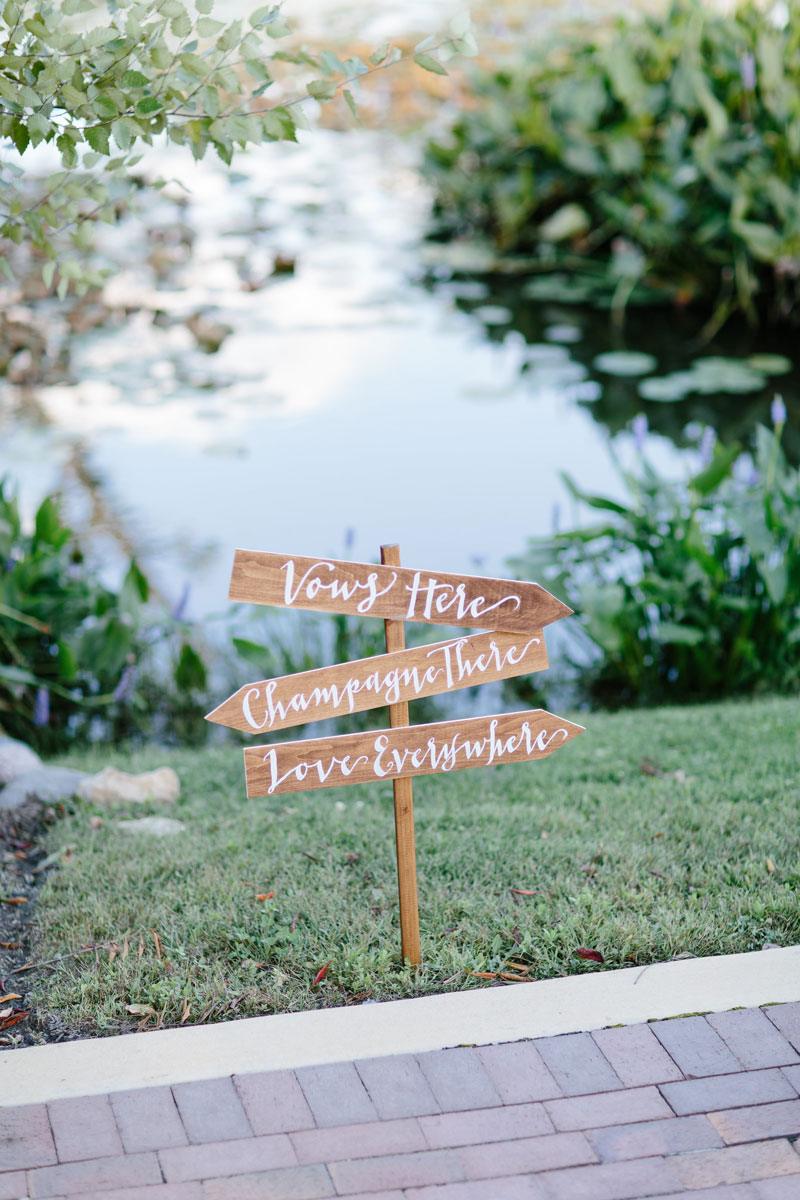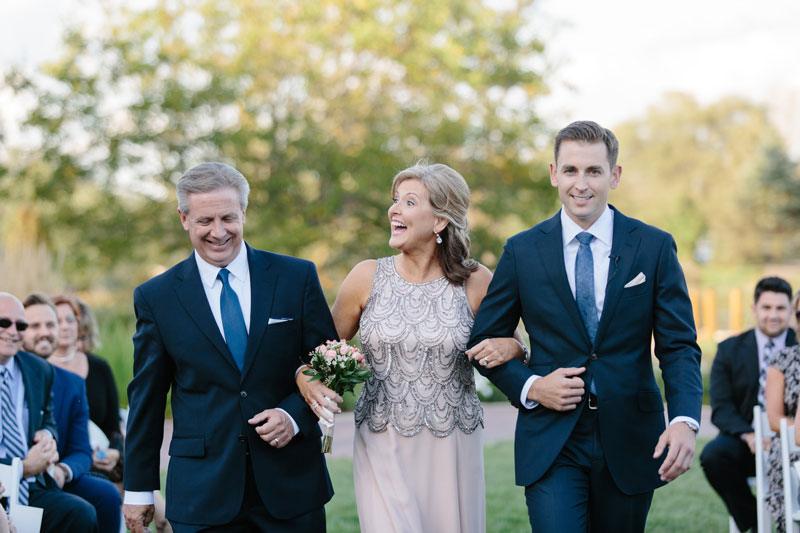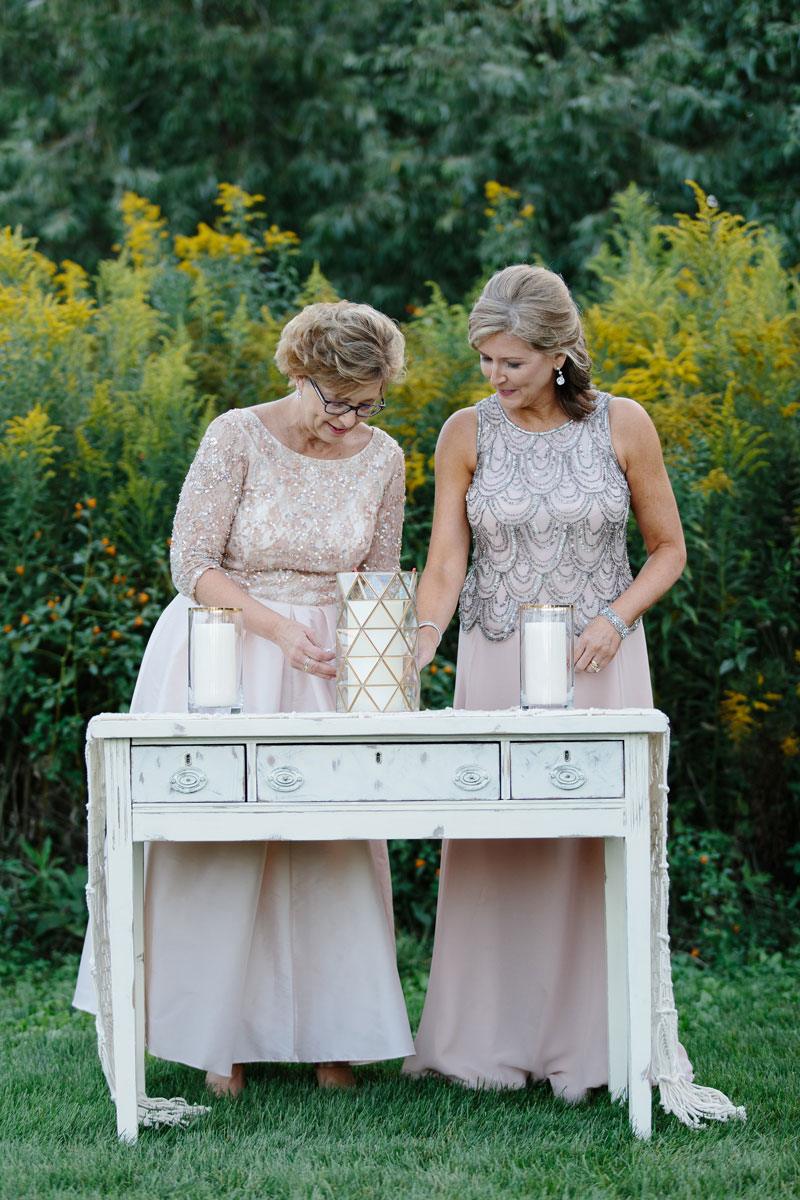 Vendors:
Nicodem Creative (photos), Brittania Drew (video), Fishermen's Inn (ceremony/reception/catering), Flowers by Frank (floral/decor), The Sugar Path (wedding cake), Elaya Vaughn (bride's gown), Renae Stevenson Lindenmayer of Blue Ruby (bride's hair), BHLDN (bride's earrings and belt), Beauty by Jacqueline Gamache (bride's makeup), Joanna August via Bella Bridesmaids (bridesmaids' dresses), Kar-Fre Flowers (flower crowns), Suit Supply (groom's formalwear), Formally Modern Tuxedo (groomsmen's formalwear), Laura Harcar (stationery design), Allie Hasson (stationery calligraphy), Music Mania (entertainment), Dave Ondik (officiant), Brittania Drew (videography)