Krista and Jordan's celebration at Lake Lawn Resort was perfect from start to finish. All photos by C.Mae Design.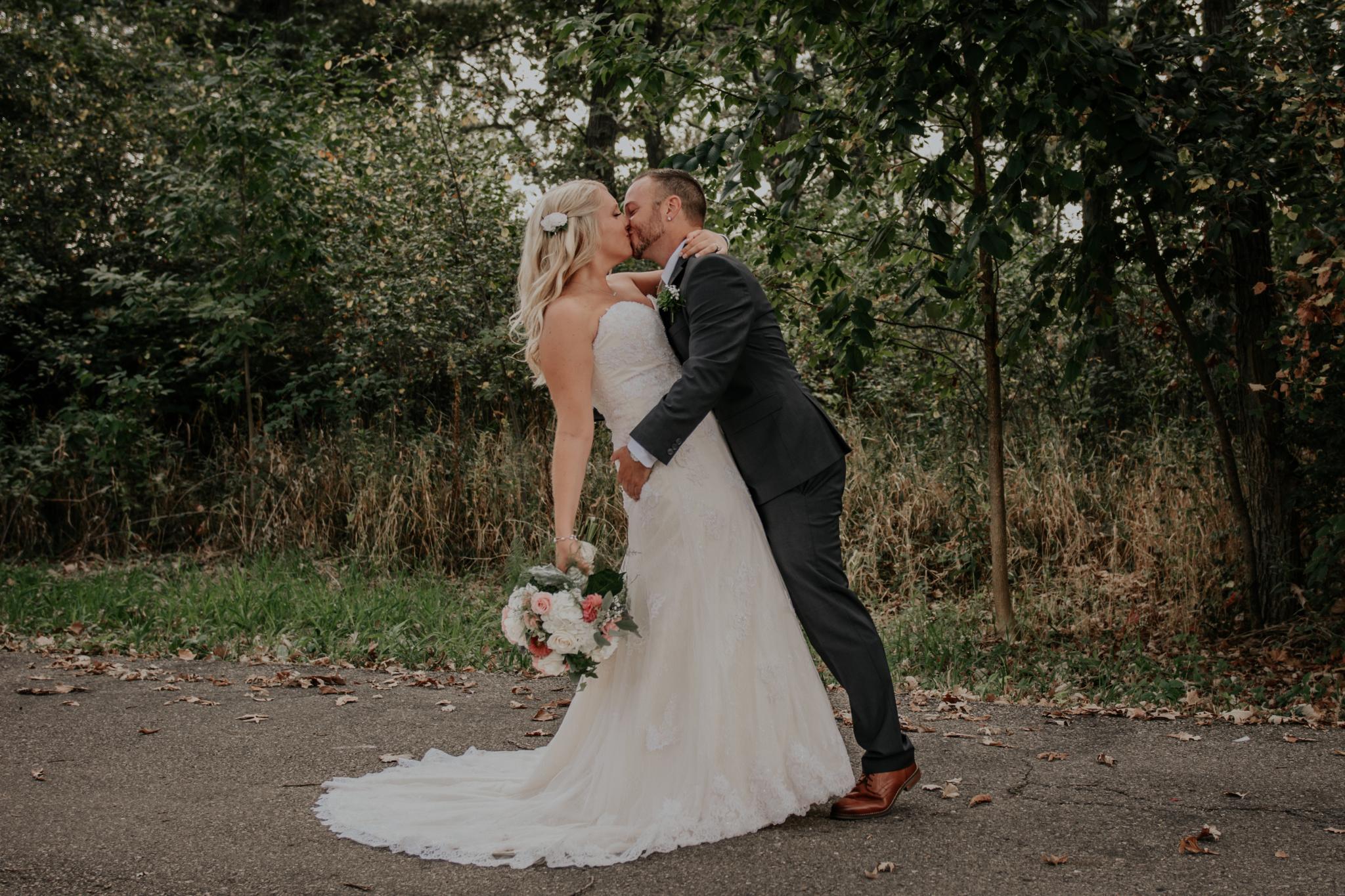 "We met through mutual friends in 2009 at a house party. The night I met Jordan, I left and could not stop thinking about him. My girlfriend even said to me on the way home "there's something about that Jordan kid." We didn't exchange numbers at the party at all and we actually barely spoke to one another. Little did I know, after I left he had asked my other girlfriend for my number. I was the happiest girl in the world when I got a text from him that night. 'When you know you know,' holds so true. I never had to try to like him or love him, it came so easy. I knew he was something special.
Our wedding day was the best day of our lives. You hear that all the time from couples, and always pray that that's how you are going to feel. My photographer asked me in the very early stages of wedding planning "What are the top three things you want to accomplish on your wedding day?" My response was number one, to be on a euphoric level with Jordan, to look at him and know that he is all that matters and this day is about us, our love, and becoming husband and wife. Two, to look around and see all of our guests smiling, and enjoying themselves. Three, for people to talk about our wedding in positive regards, something along the lines of "that wedding was awesome." I replayed that in my head over and over again for the year and a half of planning and was terrified that I wouldn't accomplish my goals. Well, I accomplished them!
I woke up the morning of my wedding calm. I had so much fun getting ready and bonding with my girls. As soon as my mom and mother in law walked in the room the tears started. We shared beautiful moments as I gave them heartfelt gifts and we cried together. Then I remember being told I was going to meet Jordan for our first look and I got a belly full of butterflies.  We exchanged letters back to back and read them. We turned around and saw each other for the first time and my first thought was "man, he is so good looking, and so kind and loving, and I cannot wait to make him mine forever."
Walking down the aisle to Jordan and seeing all of the people who mean the most to us in all of those chairs was a feeling that is hard to describe. The person who married us was our dear friend Jarrett, whose ceremony was so beautiful and personal. Then the really fun part – the reception. My sister Lyndsey was my maid of honor and Jordan's brother Dylan was his best man. Their speeches were so heartfelt, well written and prepped for. They both had people in tears, and a good amount of those tears were due to laughter. My dad's speech made us cry, it was so true, spot on and kind. The night lead into dancing and people spending time under the string lights in the trees with the lake to our backside. It was magical. The entire day and night was a true fairy tale. I never wanted it to end"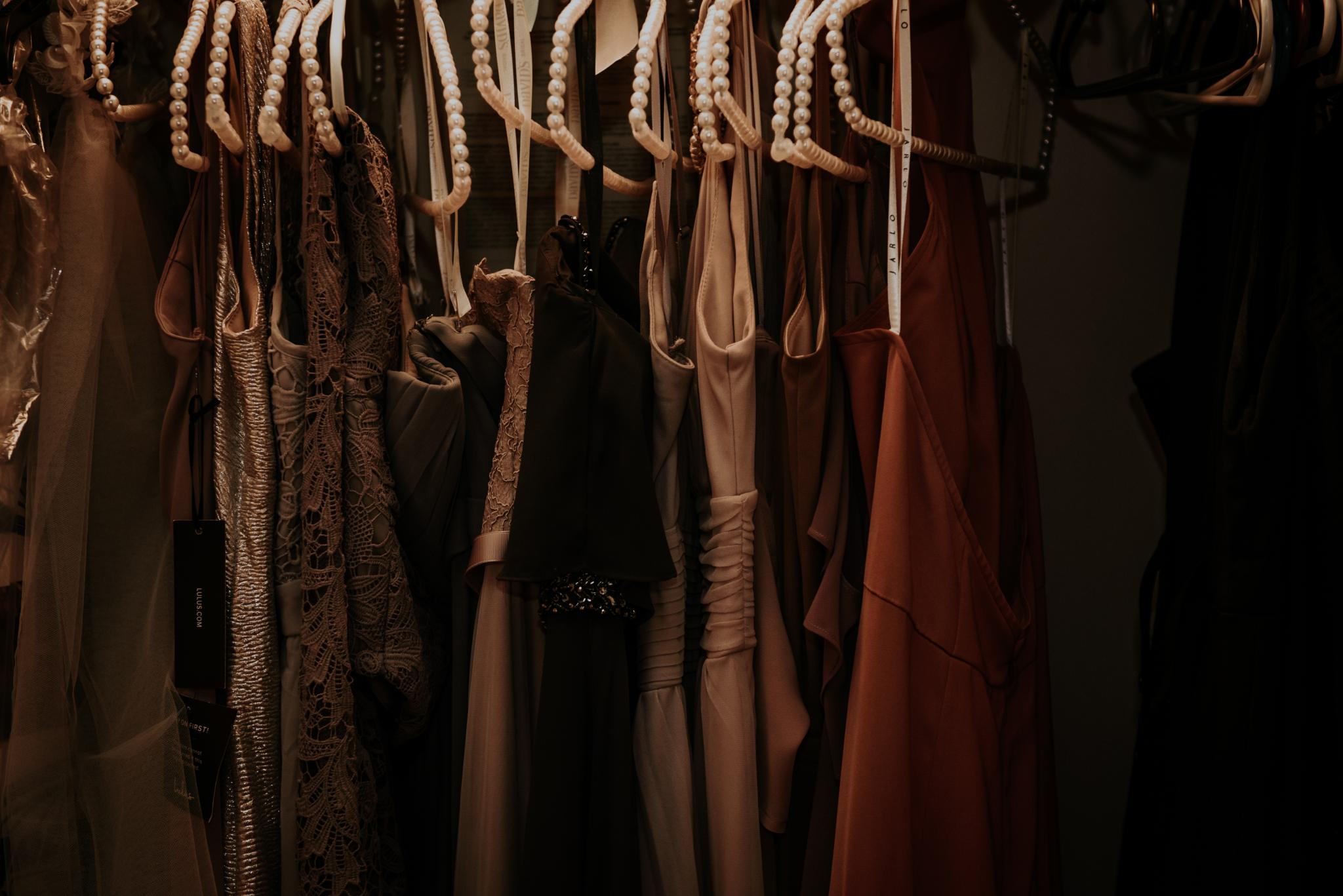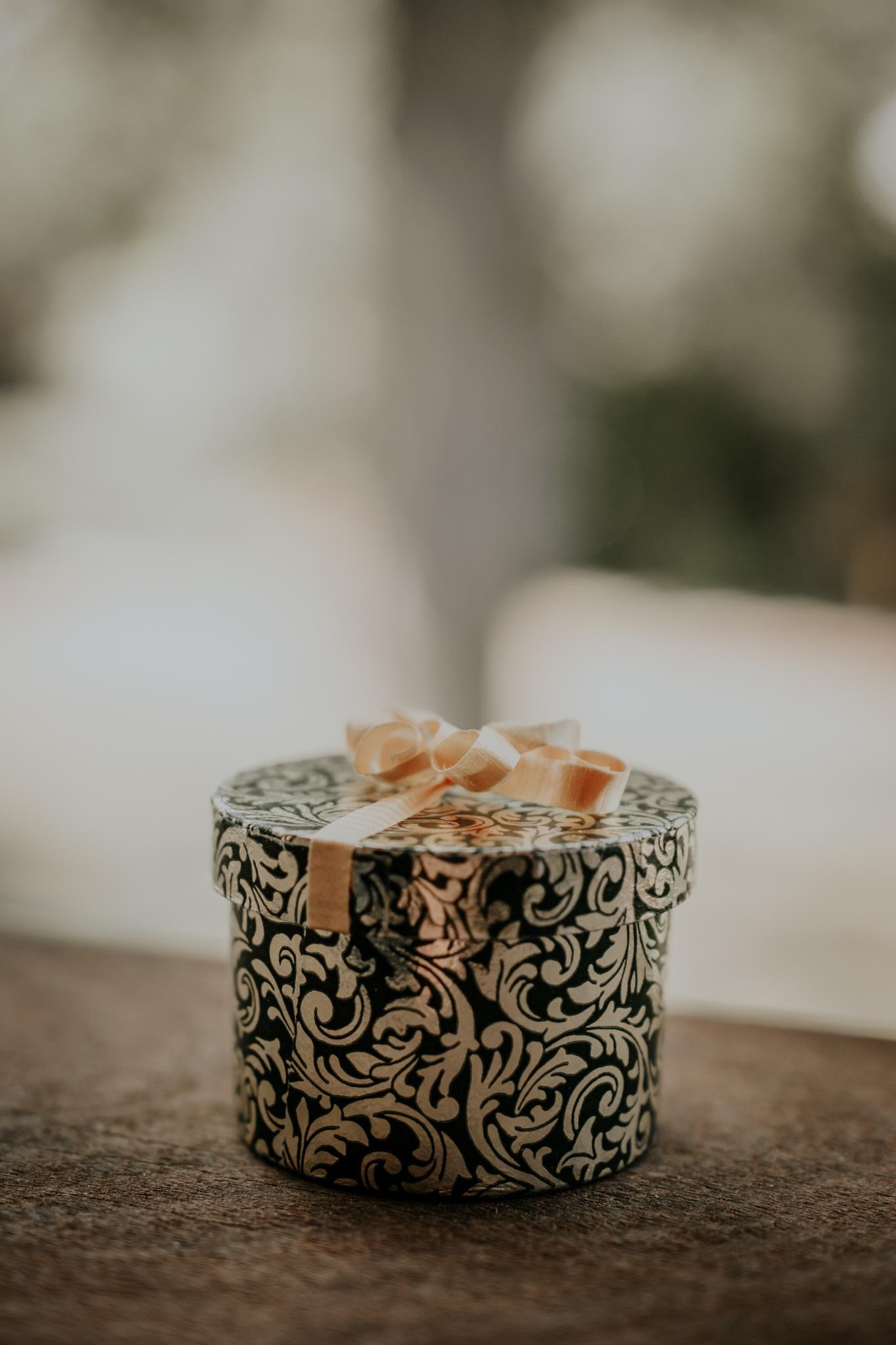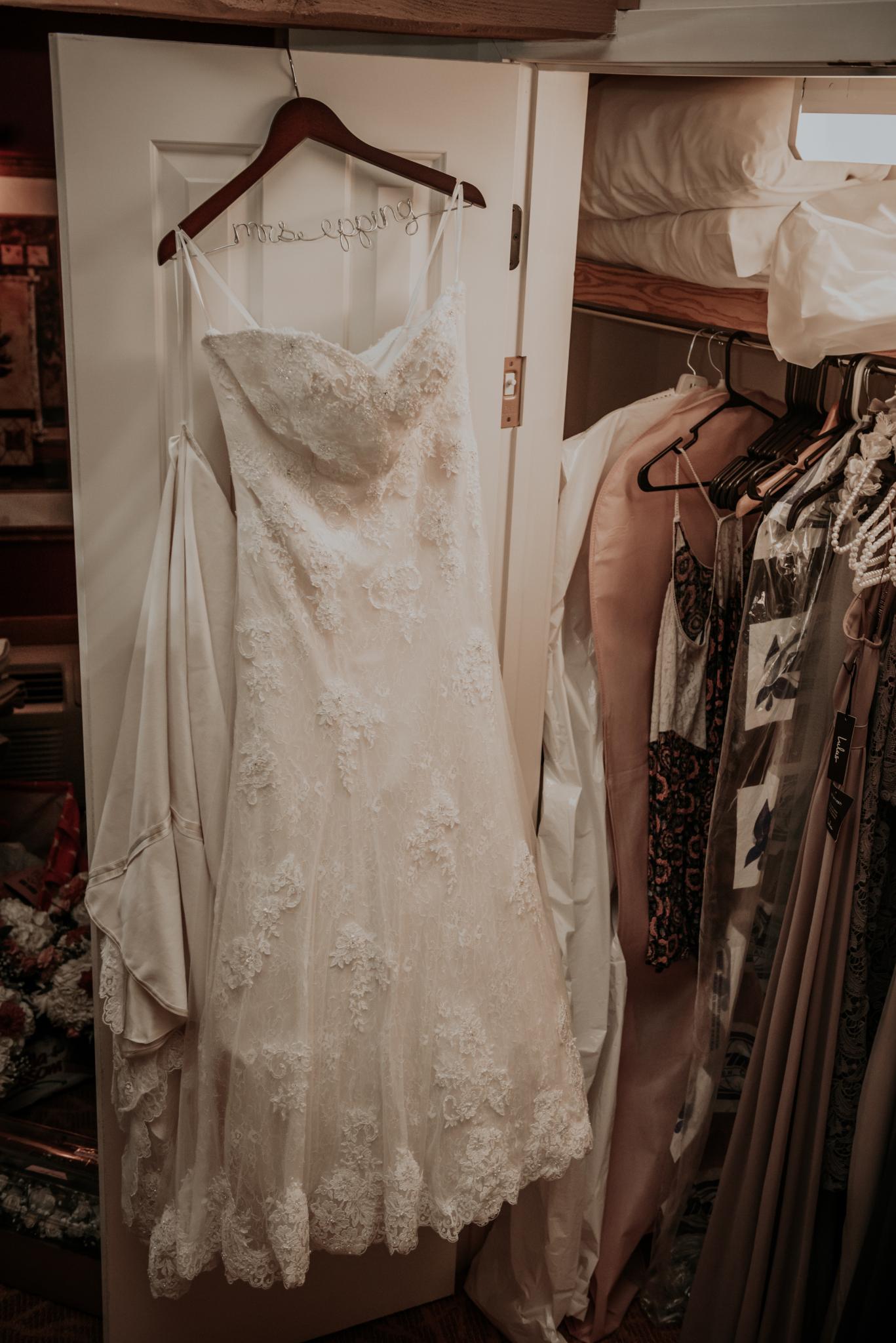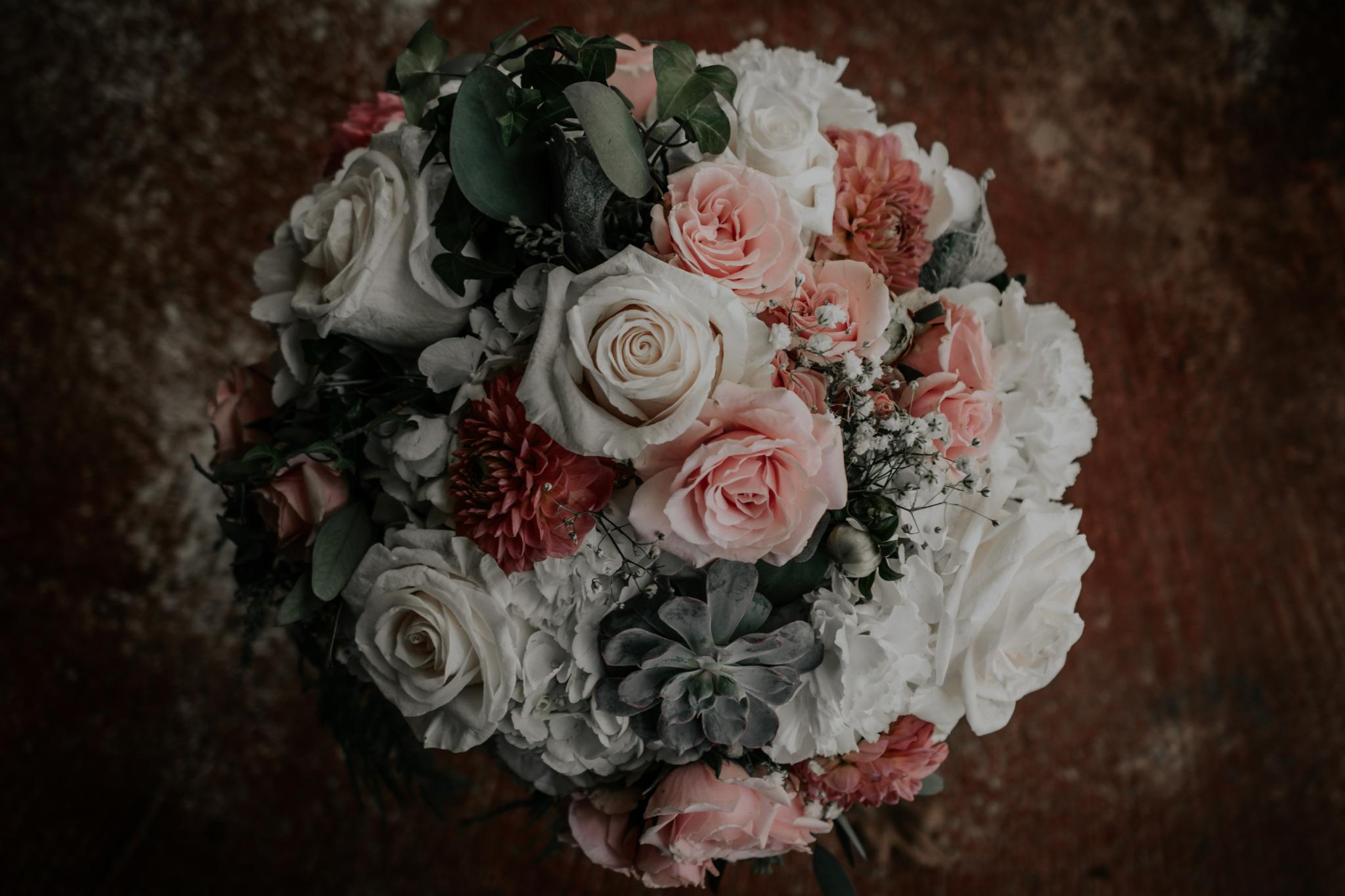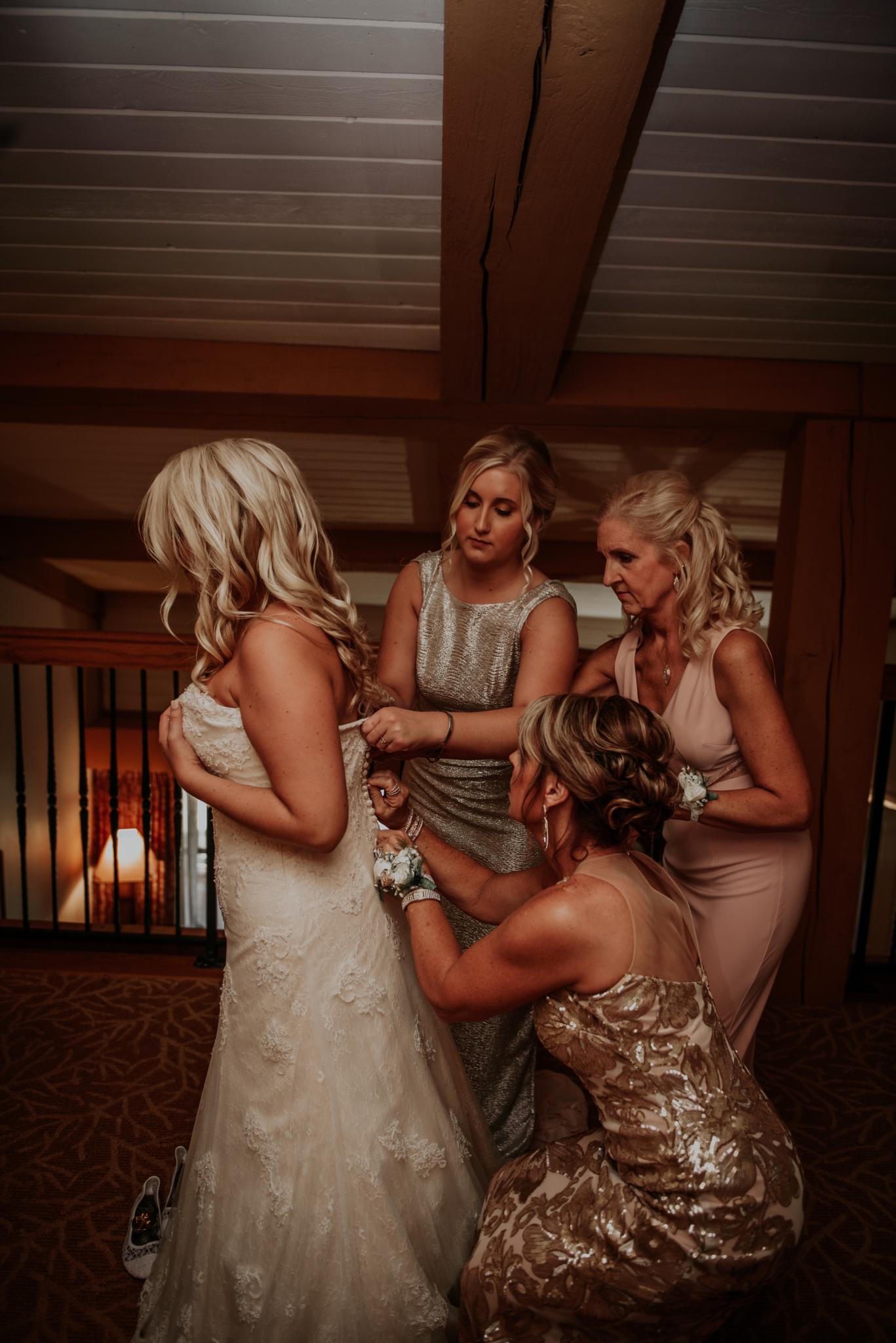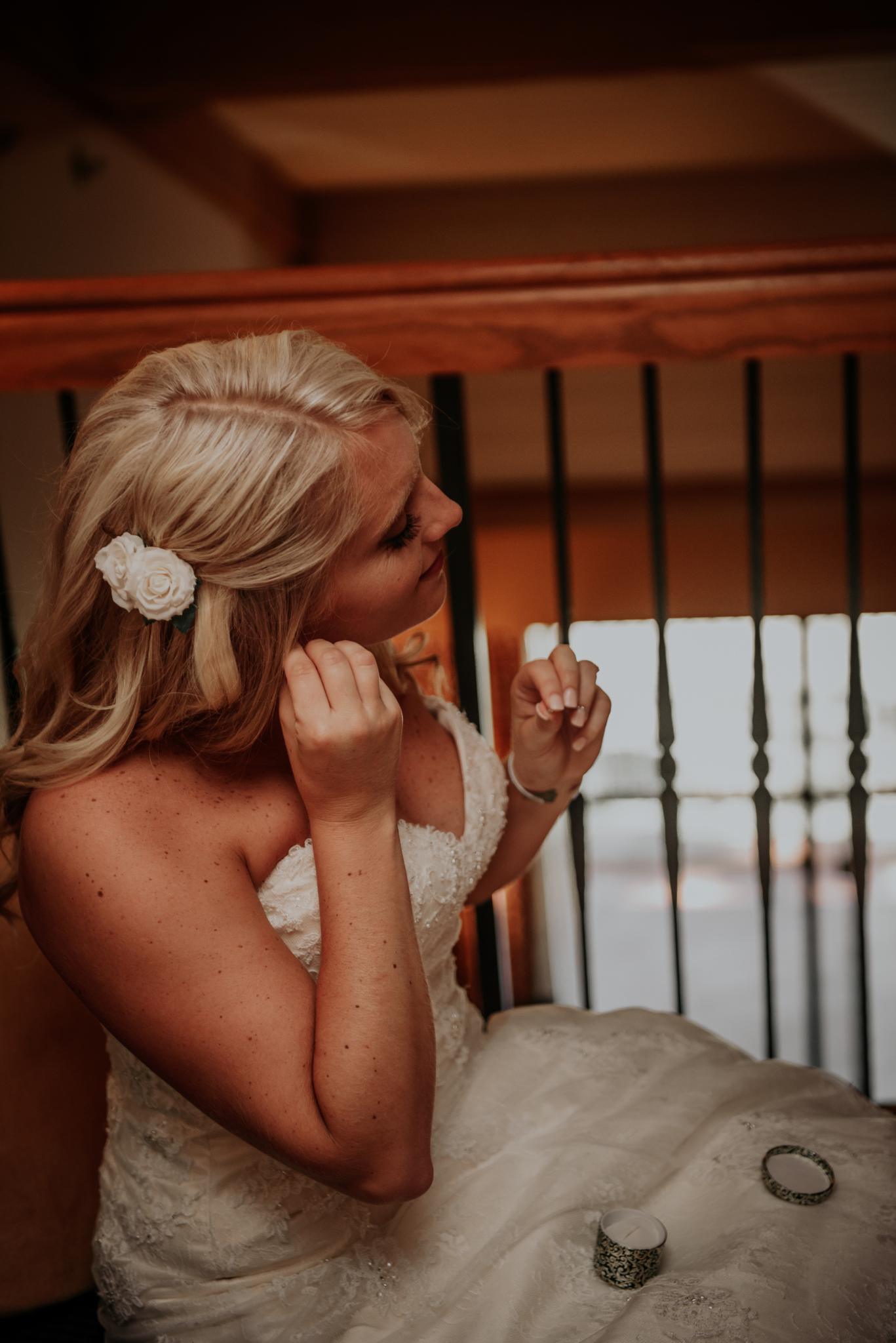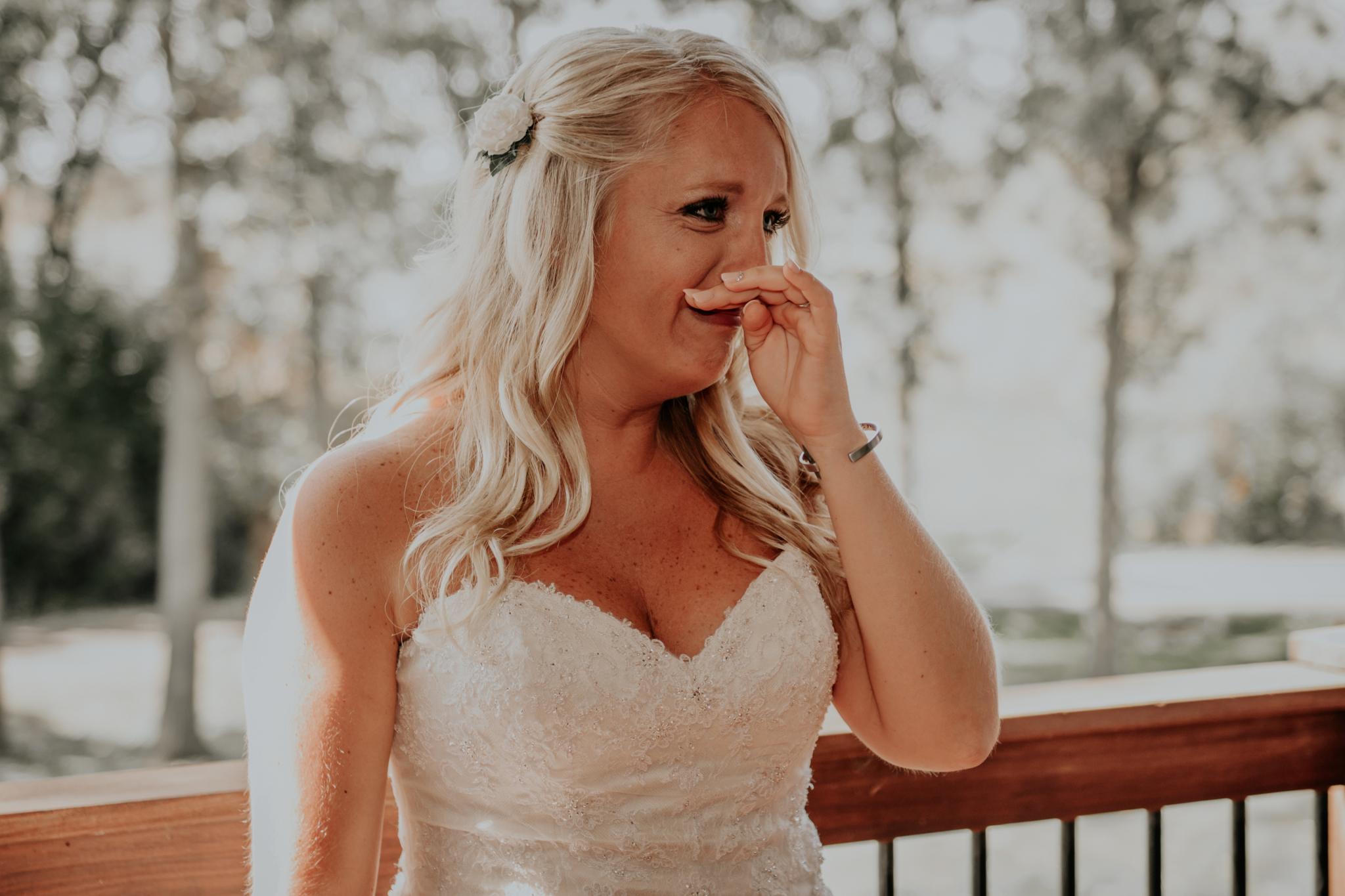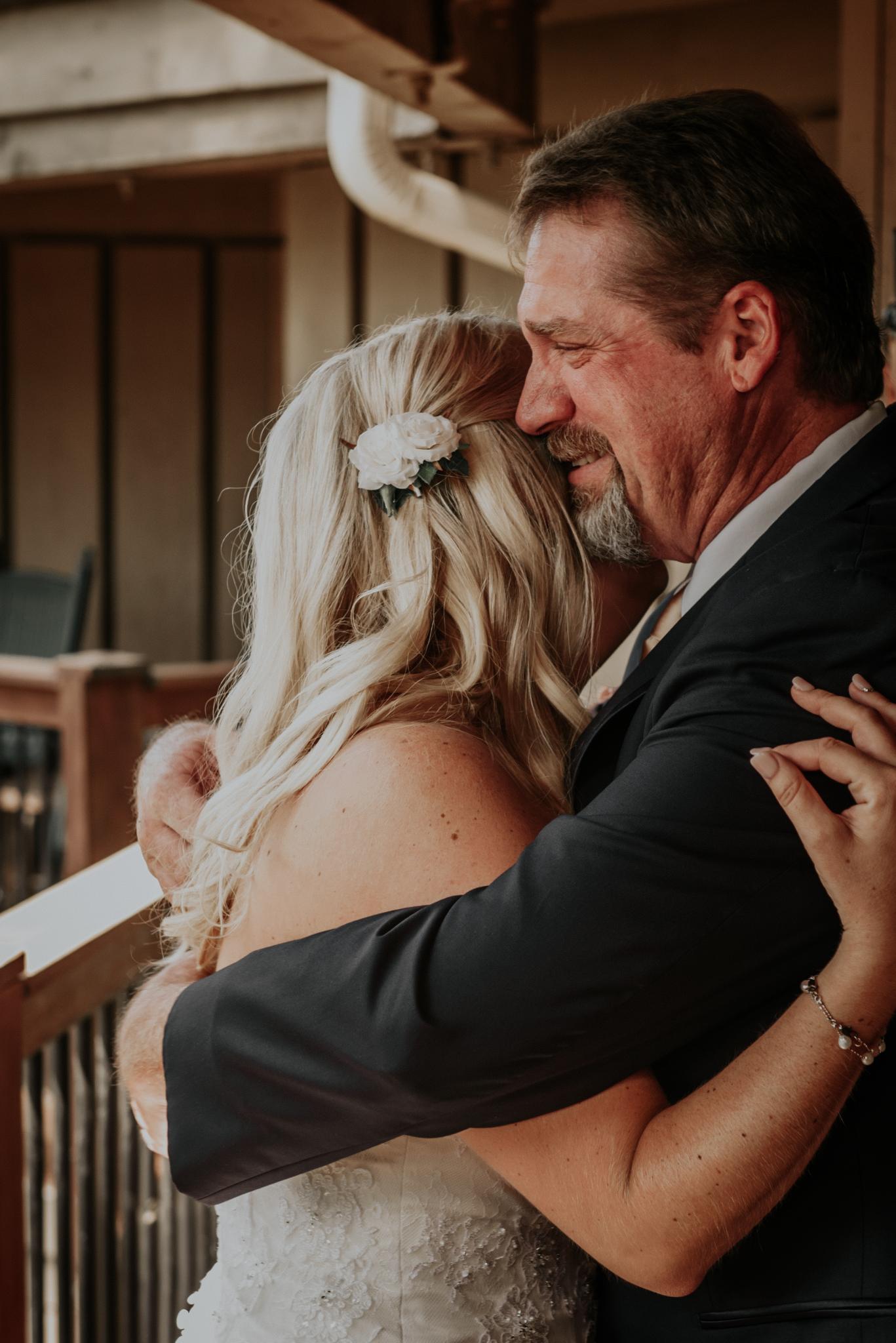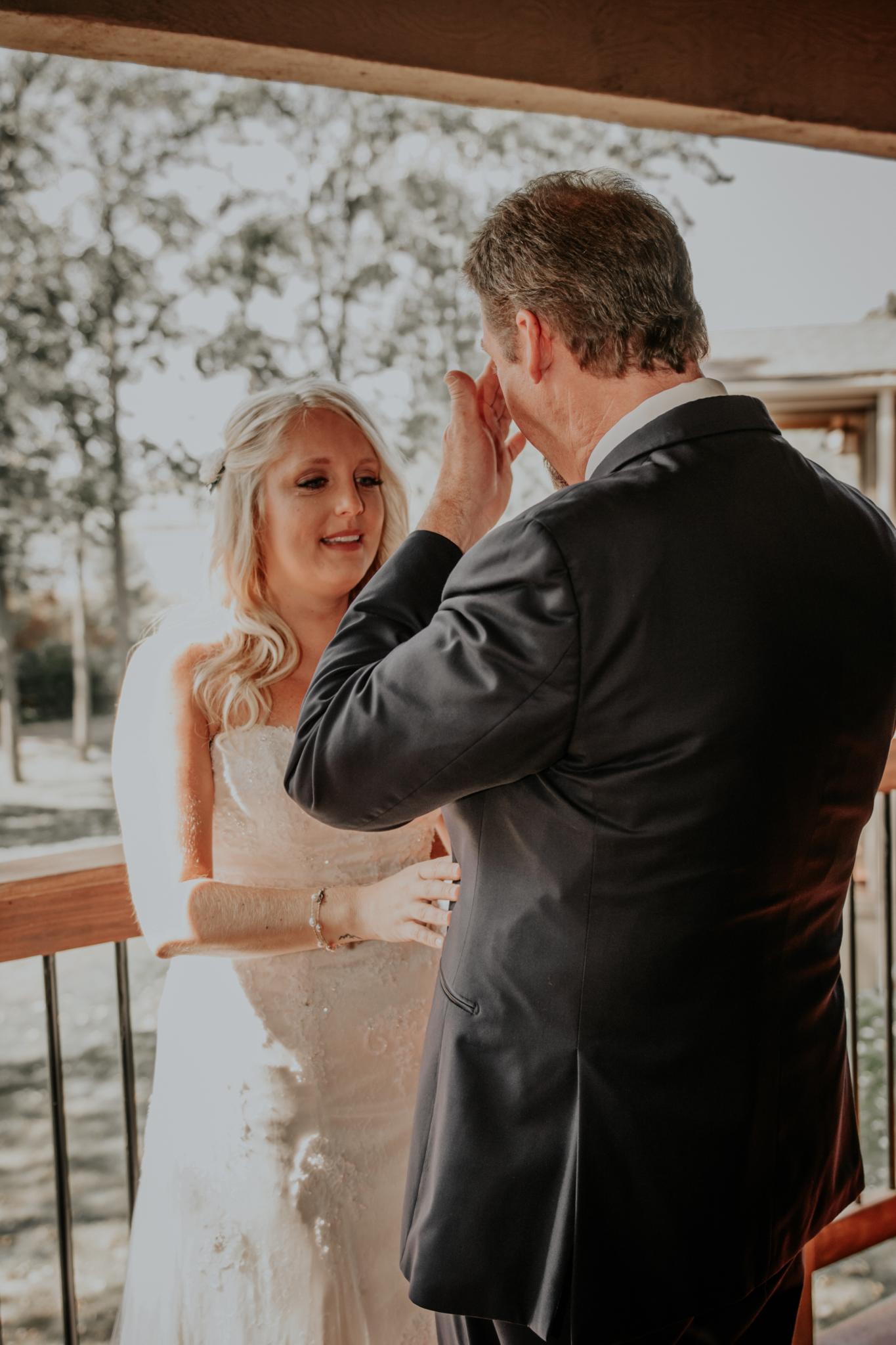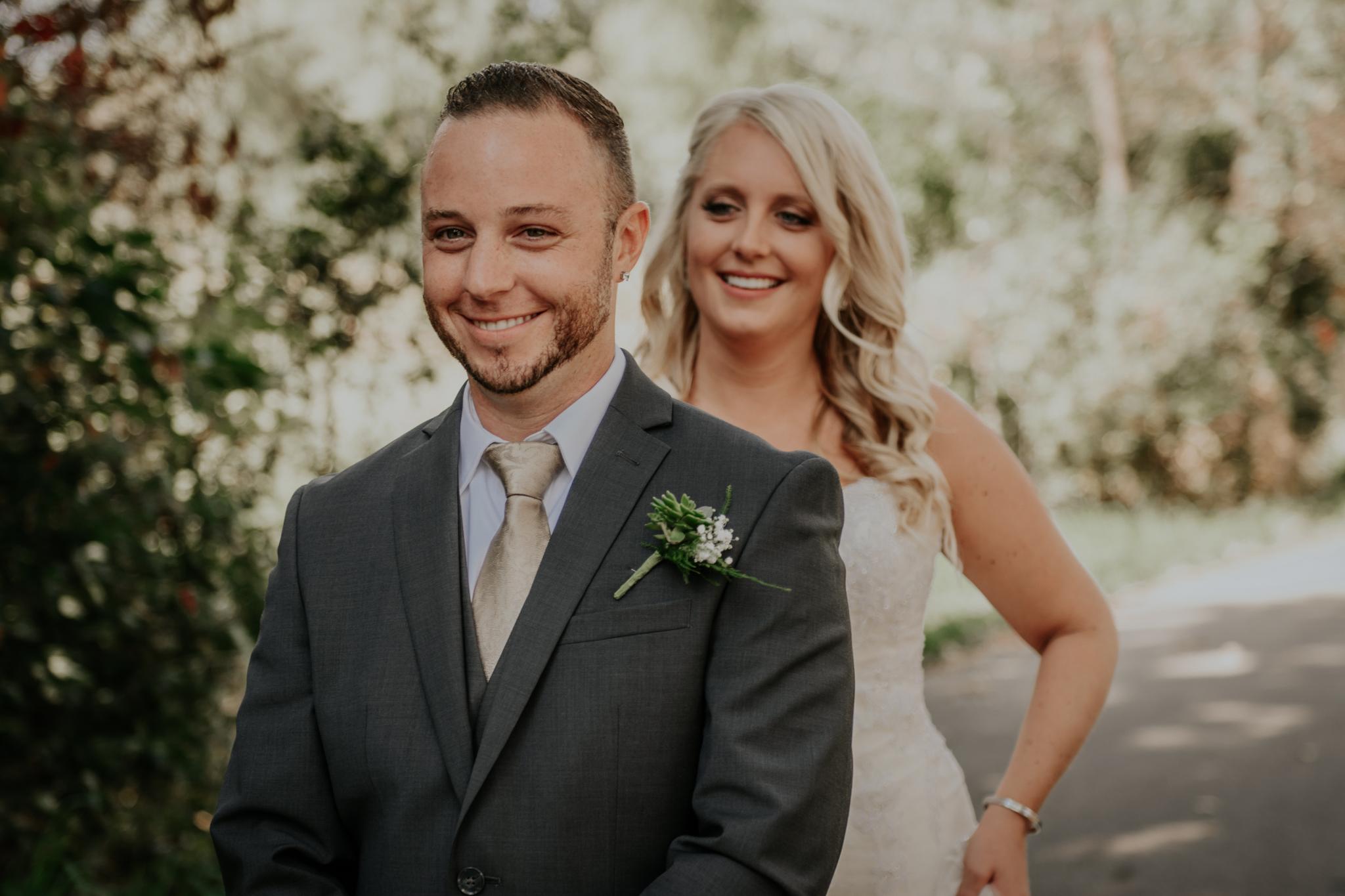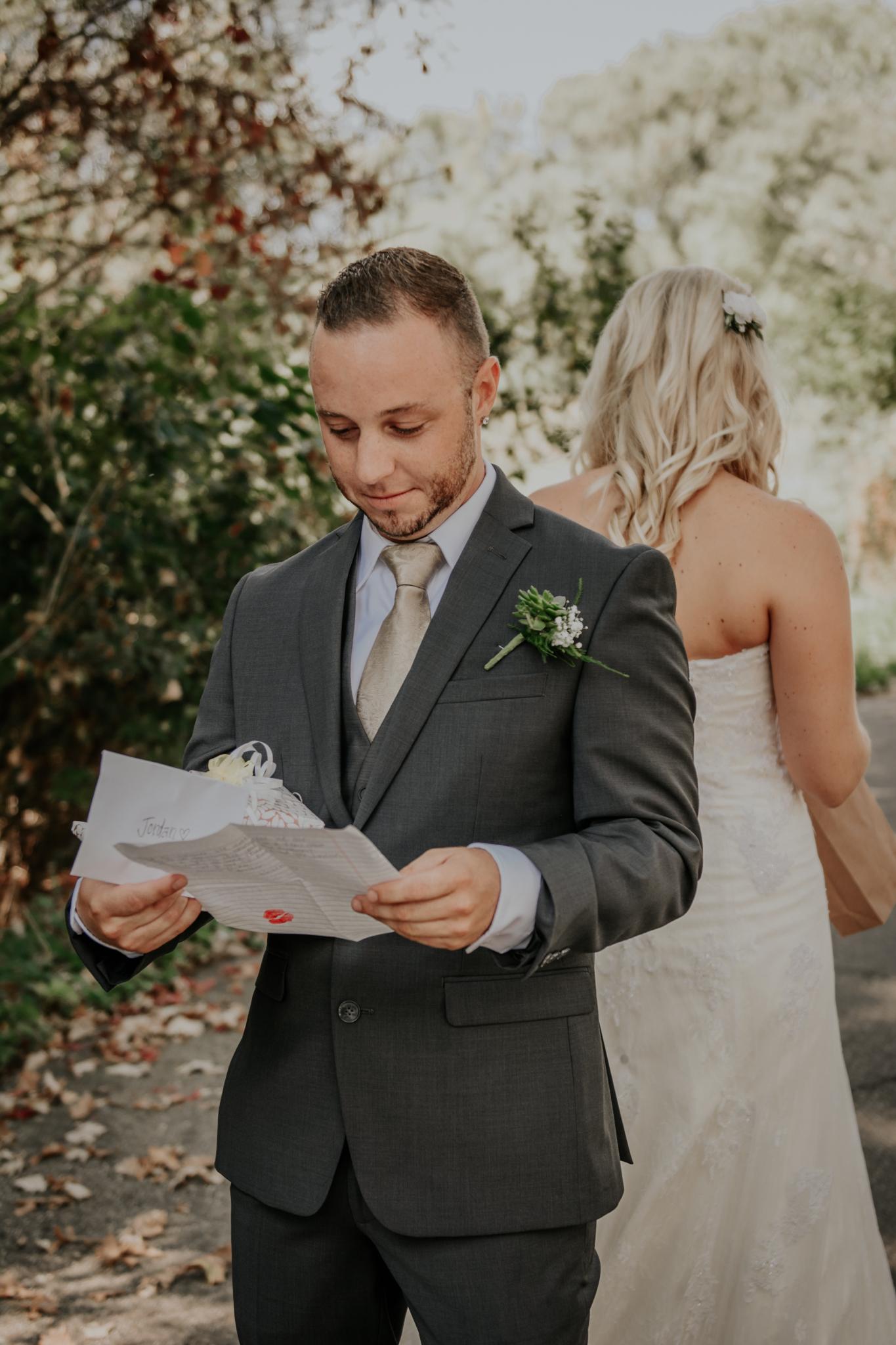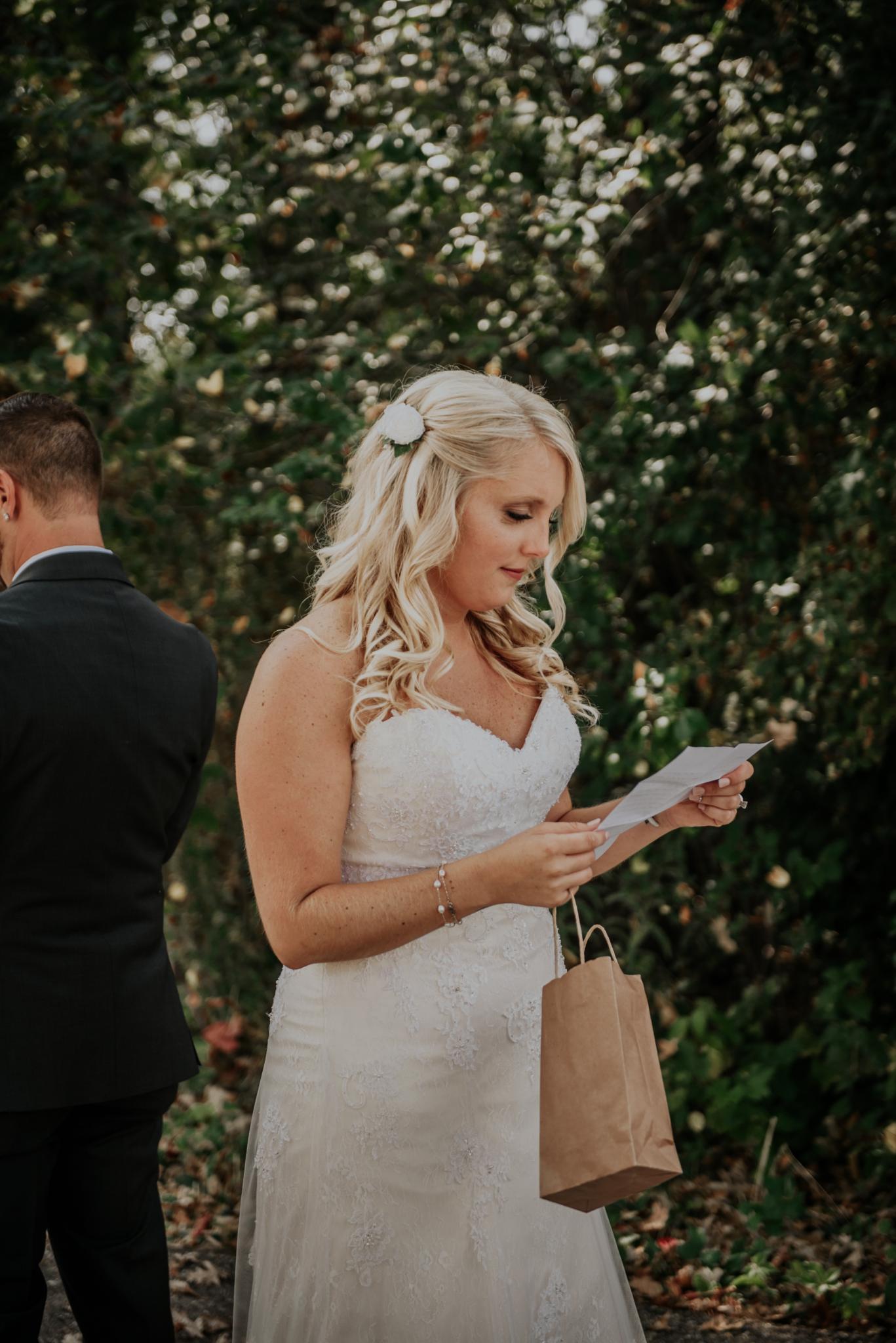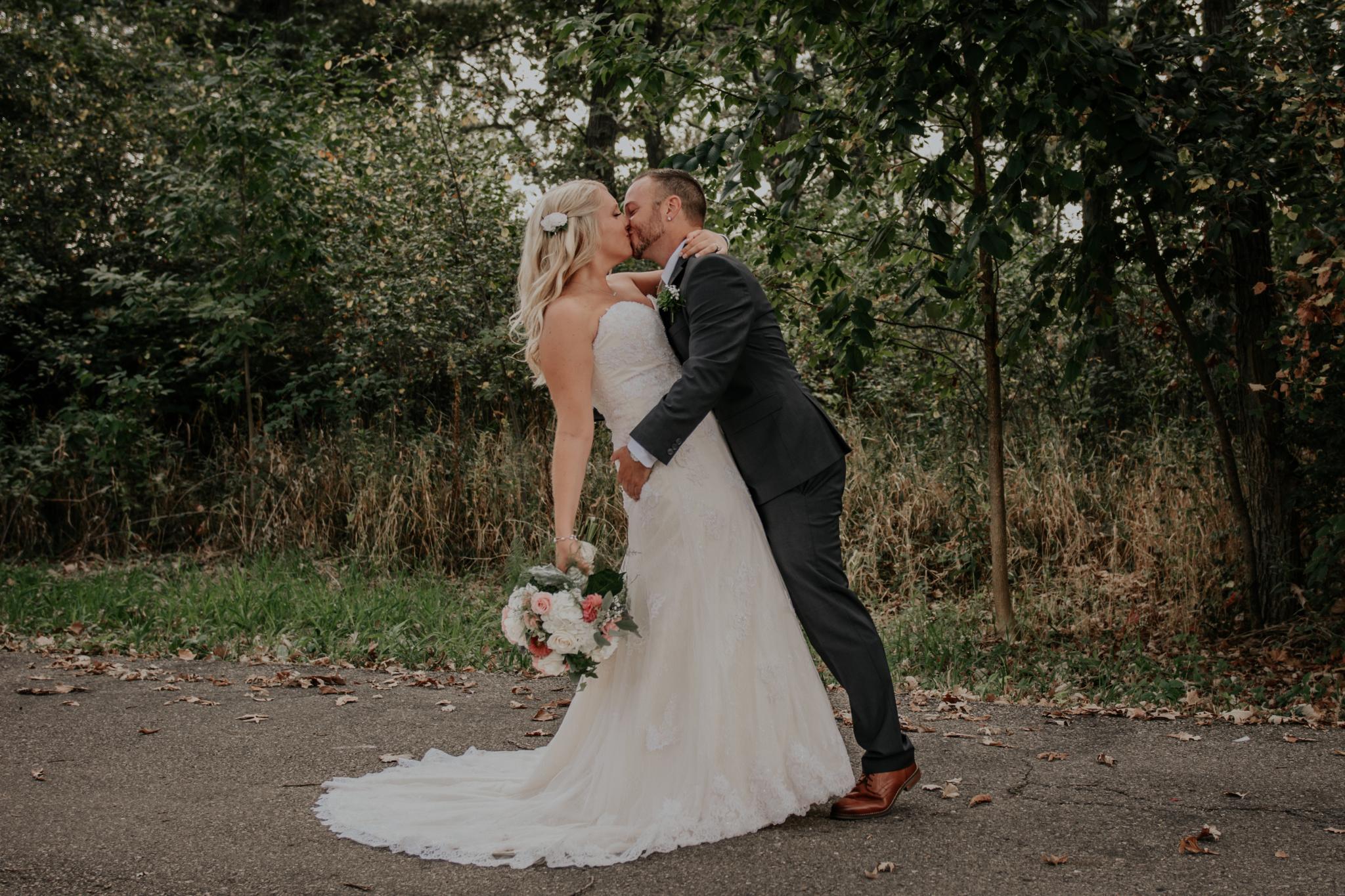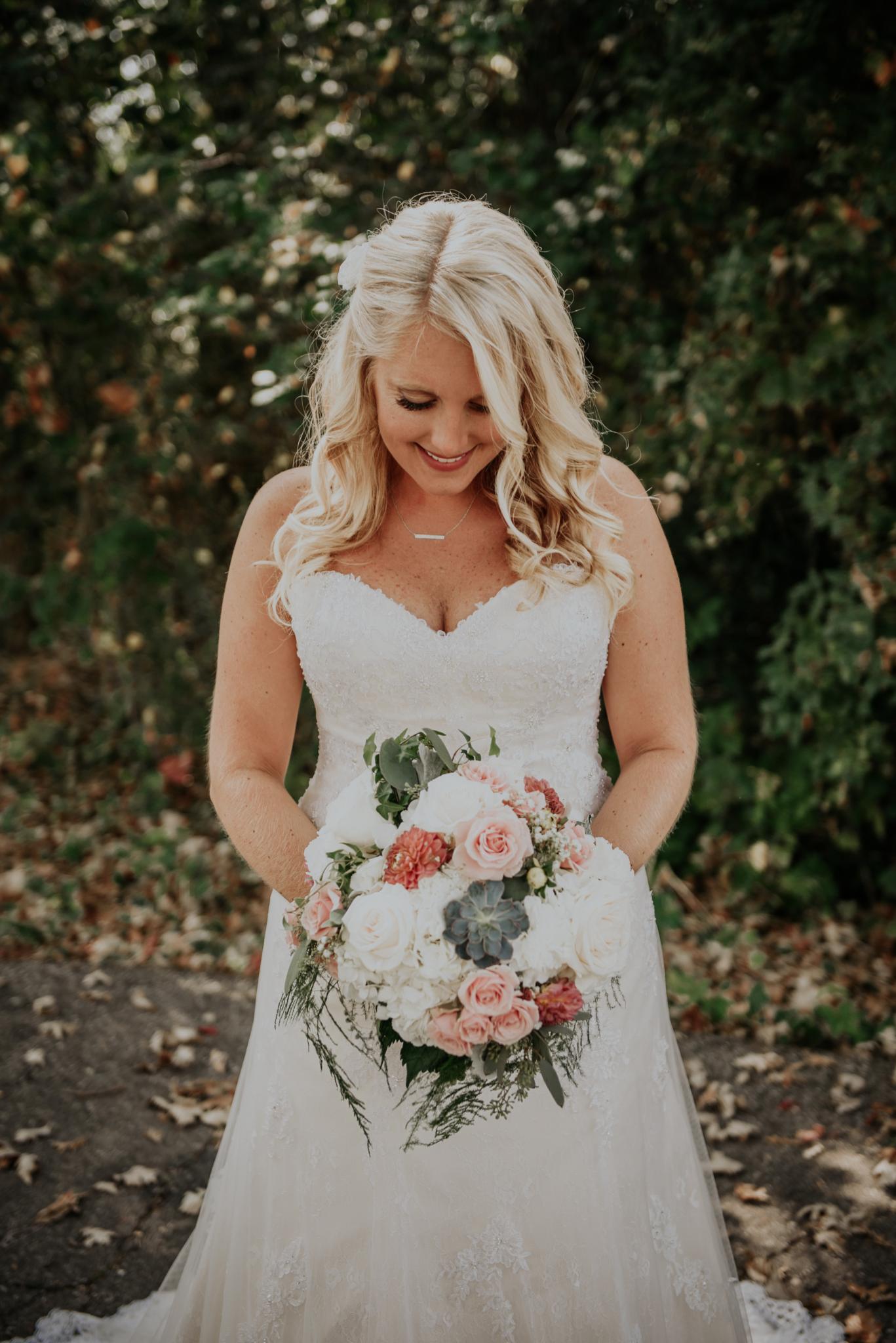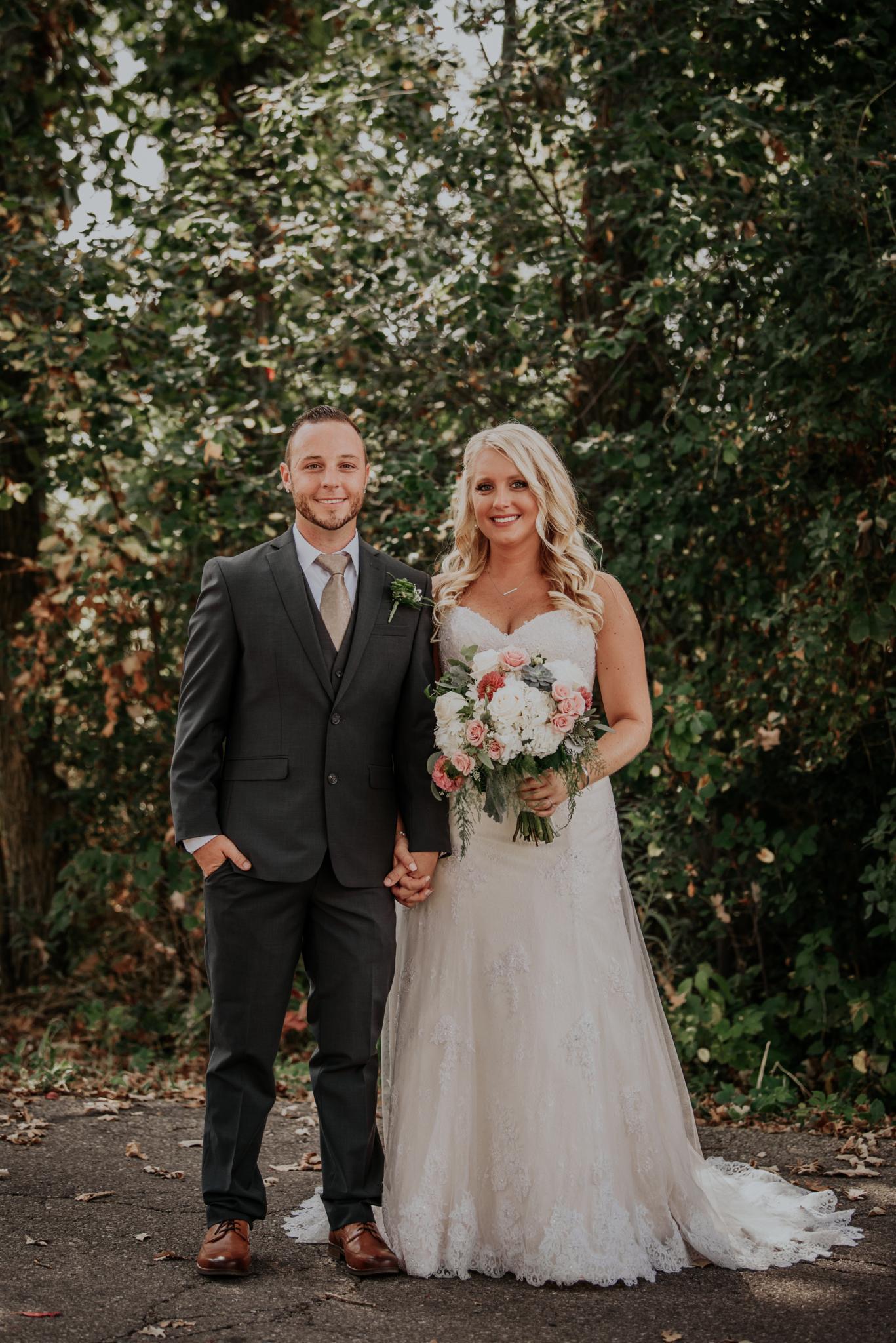 Vendors:
C.Mae Design (photography), Lake Lawn Resort (ceremony/reception/catering), Eva's Bridal Center (bride's gown), Wild Roots Salon (bride's hair/makeup), Men's Wearhouse (formalwear), Trellis Outdoor Wedding Ceremonies (floral/decor), David's Bridal/Lulus/ASOS (bridesmaids' dresses), Lovin Oven Cakery (wedding cake), Bodi's Bake Shop (cupcakes/donuts), TTUNES Productions (entertainment), VDO Productions (videography), Jarrett Linneman (officiant), Wisconsin Balloon Decor (balloons)