Johnathan and Angie's barn wedding was truly a dream come true. All photos by Pixel-Brush Photography.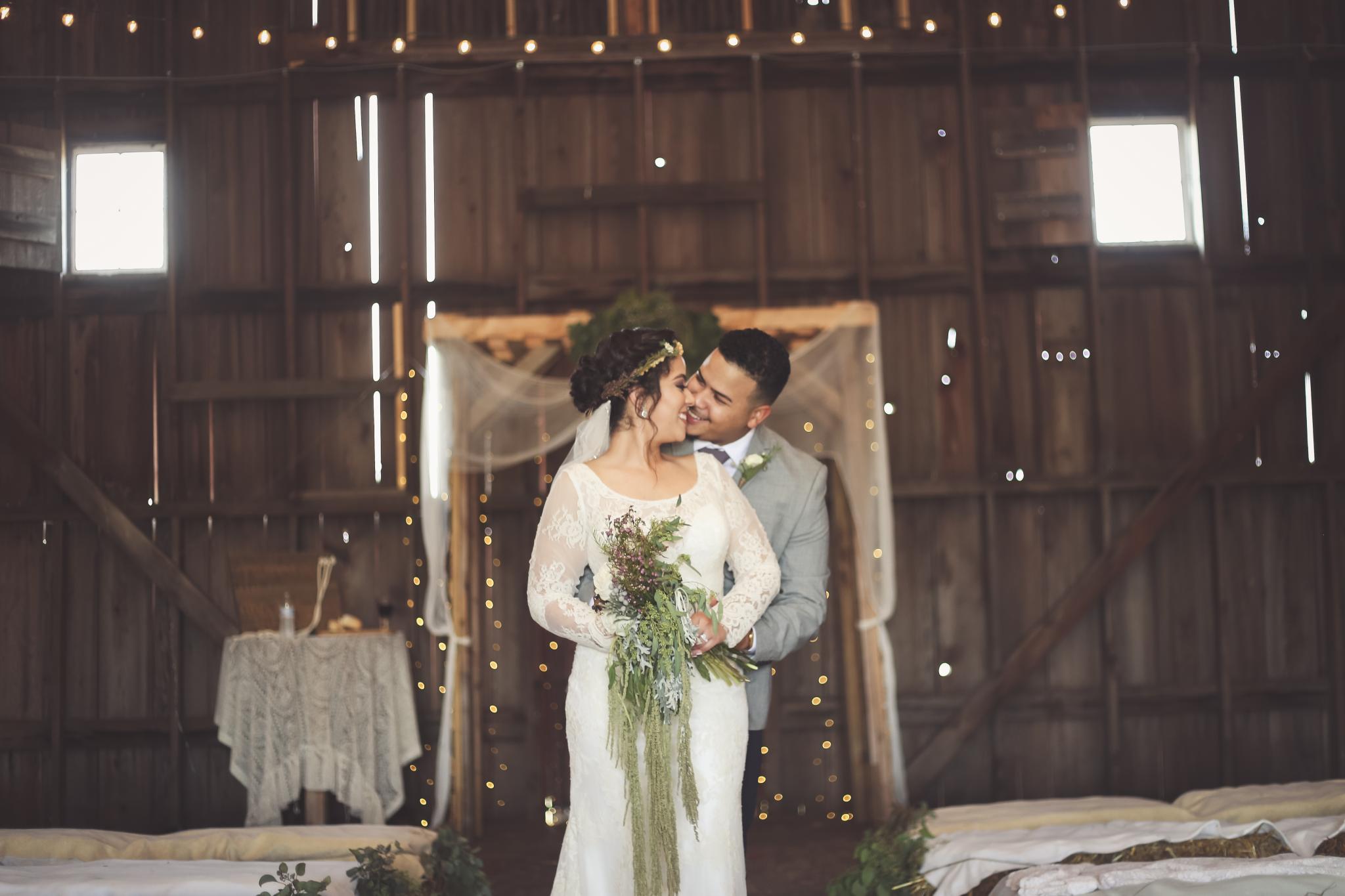 "When we think back on our wedding day, all we do is talk about how blessed we were to come across The Barn at Allen Acres. My dream was always to have a barn wedding but I doubted it would be possible. During my search, pricing was listed for many barn venues that were out of our budget but there was one barn that caught my eye- Allen Acres. It didn't have a price listed but Johnathan and I took a chance to go see it, even though we knew we might not be able to afford it. We arrived, went on a tour, and were absolutely blown away. We fell in love with the venue instantly and we thrilled to discover we were able to afford it.
Fast forward to September 16, 2017. Holding our wedding at The Barn at Allen Acres allowed us to stay in the venue's guest house and utilize décor that was at the barn, and the help that was provided to us from by the property's staff was incredible. We totally felt at home and that made our day stress free and relaxing before the ceremony. We loved how there were two rooms to get ready in, one just for the girls and one just for the guys, that had an antique/rustic theme. Our pictures came out amazing with all the natural lighting from in the house, to the barn, and outside for the reception.
Johnathan and I both agree that our favorite memory was just having those we love around us and watching them have a good time. Throughout the night we got a million compliments on how beautiful the venue was, how amazing the food was, etc. I want to say that about ninety-five percent of our guests had never experienced a barn wedding before (no driving to the countryside or eating BBQ for wedding food) but they loved it!  Watching their faces was priceless. So many of them looked in awe of what was taking place. At one point, I went to my seat and just sat and watched. I looked around and saw people playing lawn games, laughing, dancing, going for seconds, and taking photos. I felt overwhelmingly happy. I was trying to stop tears from rolling down my face. From afar I saw my husband looking around too. I realized that we did what we said we were going to do, which was to pause for a few seconds and take it all in. I smiled looking at him and whispered to myself, 'We made it.'"