Jen and Noel's outdoor ceremony and romantic reception were beautifully hosted by Armour House. All photos by Polly C. Photography.
How did you two meet?
Jen: "We met through mutual friends. One of my best friends from high school went to college with one of Noel's best friends from grammar school."
Noel: "At the time I had two jobs and my friends had invited me out. Although exhausted, my friends wouldn't take no for an answer. I met them in wrigleyville and there was Jen. I still think about how close I came to not going out that night."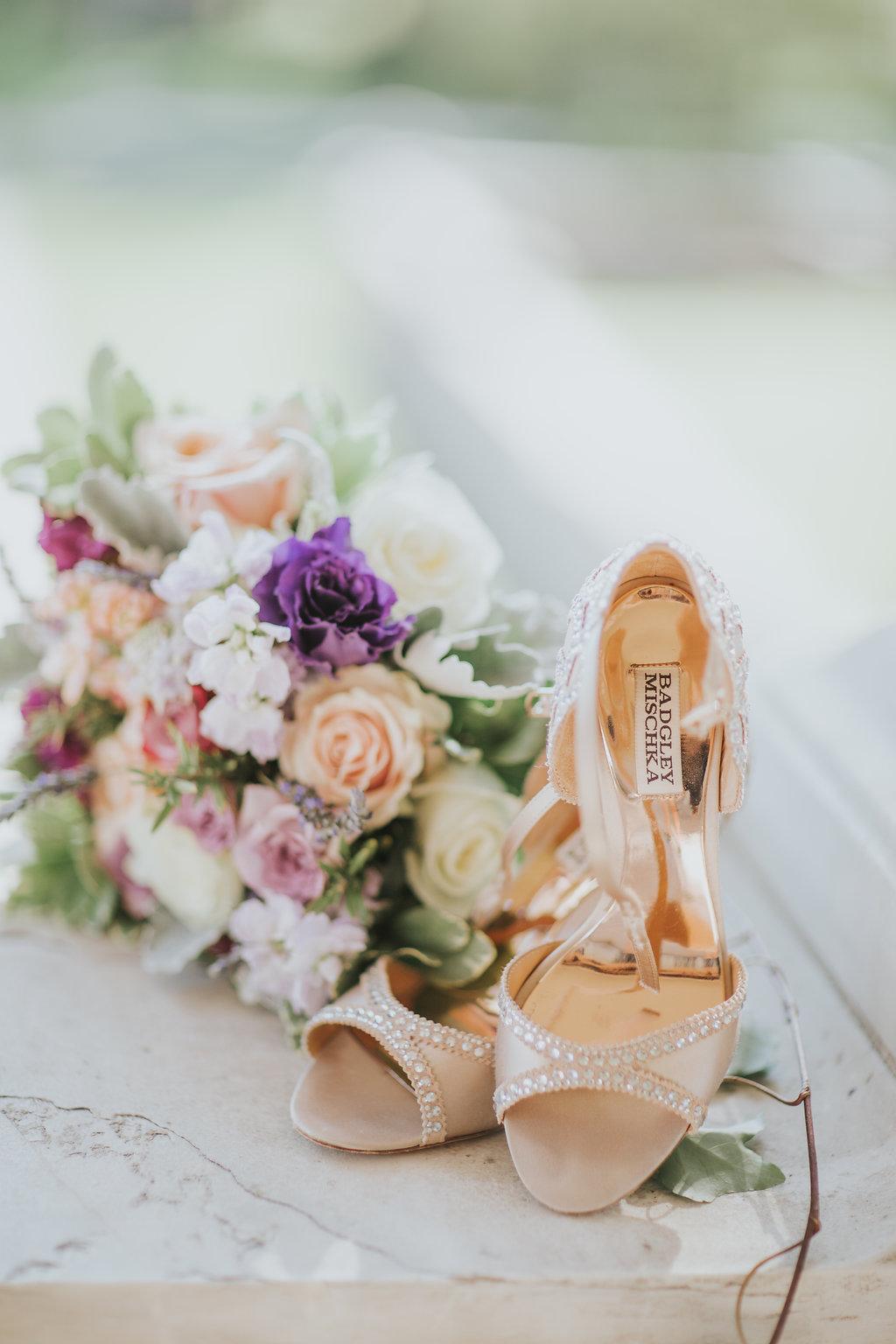 How did you know you were perfect for each other?
Jen: "I knew Noel was the perfect person for me when I realized there was no one else I wanted to be around. He is my best friend and my confident. It sounds silly but he makes me feel complete. And he's really romantic which definitely helps."
Noel: "To a certain extent, I believe love can't be explained. It's a pull and a push, it causes aches yet nourishes. So the moment I saw her was like seeing your first crush for the very first time.  It felt like waking up first on Christmas day and taking off running for the tree! I guess it is true that only the soul comprehends what the eye sees.  However, it wasn't until I heard her singing when I realized how much trouble I was in. That's when I knew this girl was going to change my life."
Noel, on his favorite memory from his wedding day:
"I was really excited about reading my vows to Jen. I love doing romantic things for her and I felt that nothing could be more romantic than saying our vows in front of everyone we know.  However, my ultimate favorite part of that day was the first look.  Seeing Jen for the first time that day was amazing! She was absolutely stunning. I literally took a step back when I saw her!  The wait for her to get to me felt like it was never going to end.  I kept thinking to myself, if anyone but Jen taps me on the shoulder, I'm going to throw them in the lake! I was so excited and nervous that I couldn't stand still, but I told myself that no one wants to marry someone who looks nervous. Therefore, in order to stand still and hide my nervousness, I wiggled my toes like it was my job."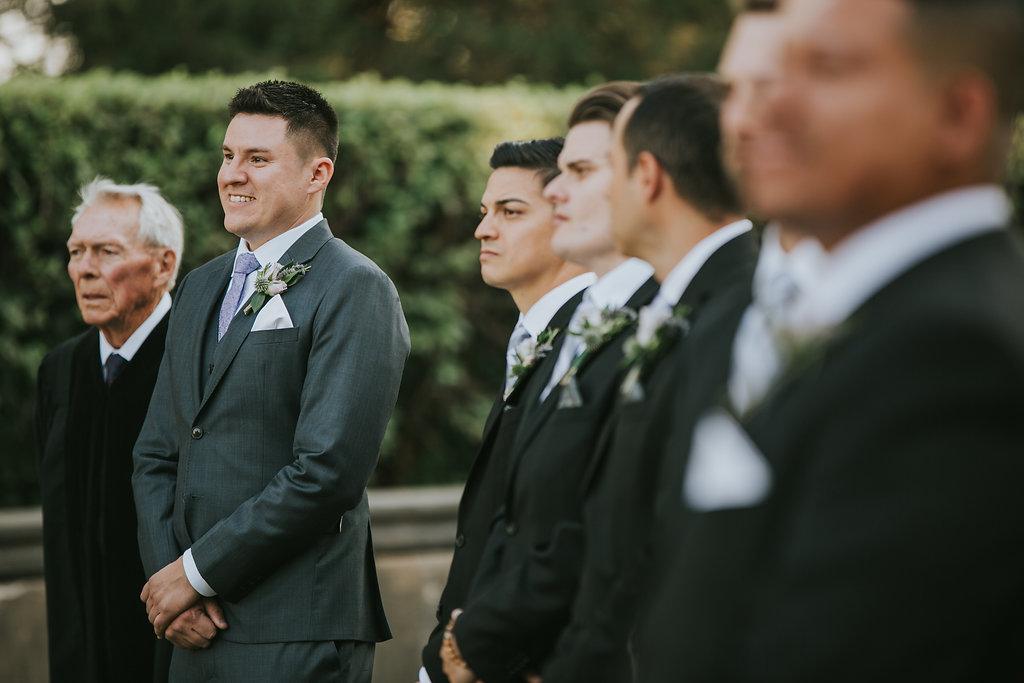 Why did you decide to get married in Chicago?
"Chicago has a special place in our hearts because it's the city where we met and where our relationship grew. Several of our favorite memories are in the city. Because of this we knew we wanted to get married in Chicago and to have both our engagement and wedding photos with the skyline in the background. We also both love being outdoors and we chose the Armour House for our ceremony and reception due to its beauty both indoors and outdoors. The garden was the setting for our ceremony where Jen walked down the longest outdoor aisle in Illinois. The ceremony was unique to us as it was slightly non-traditional."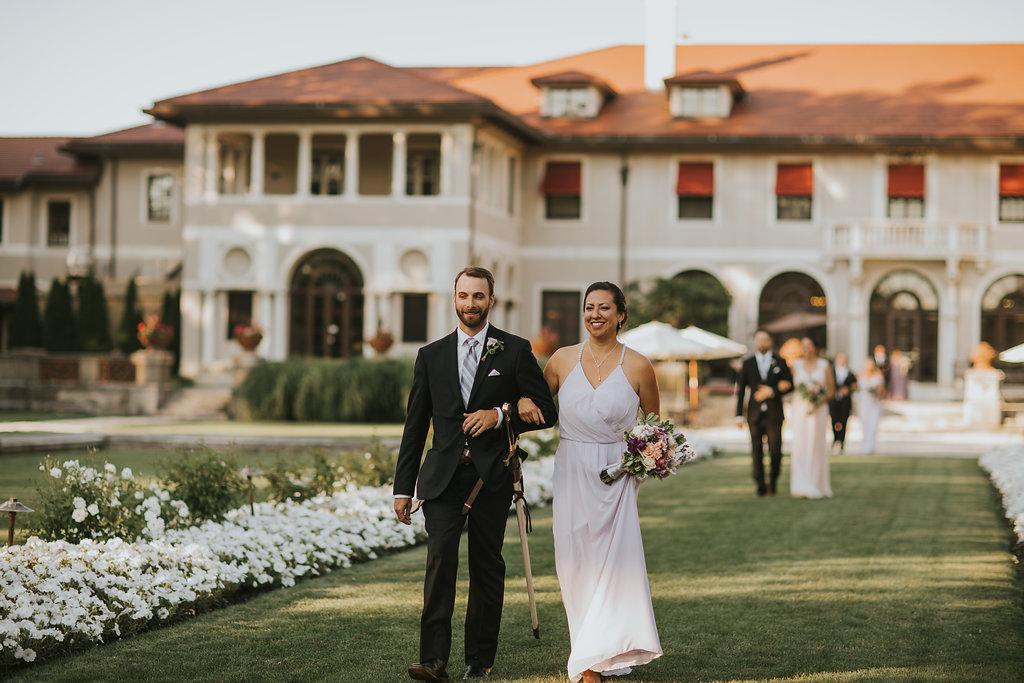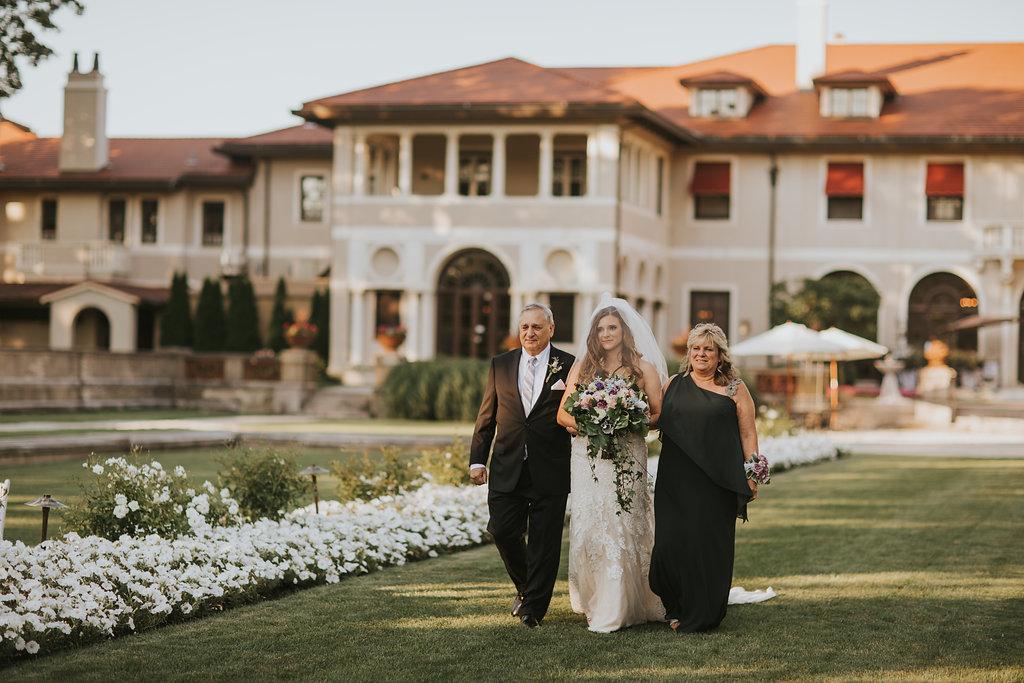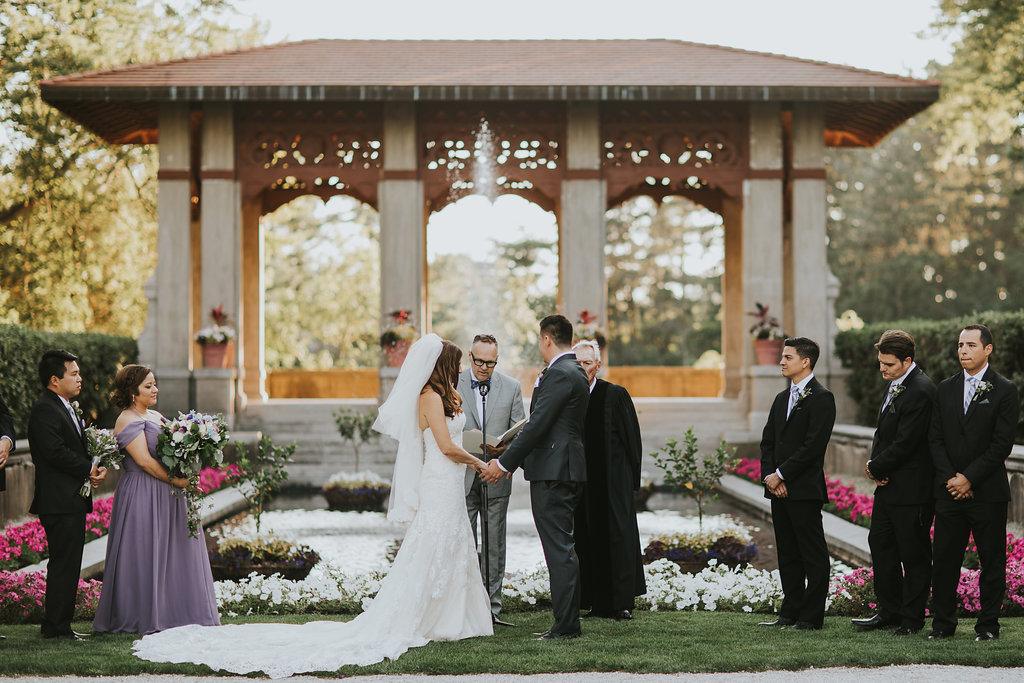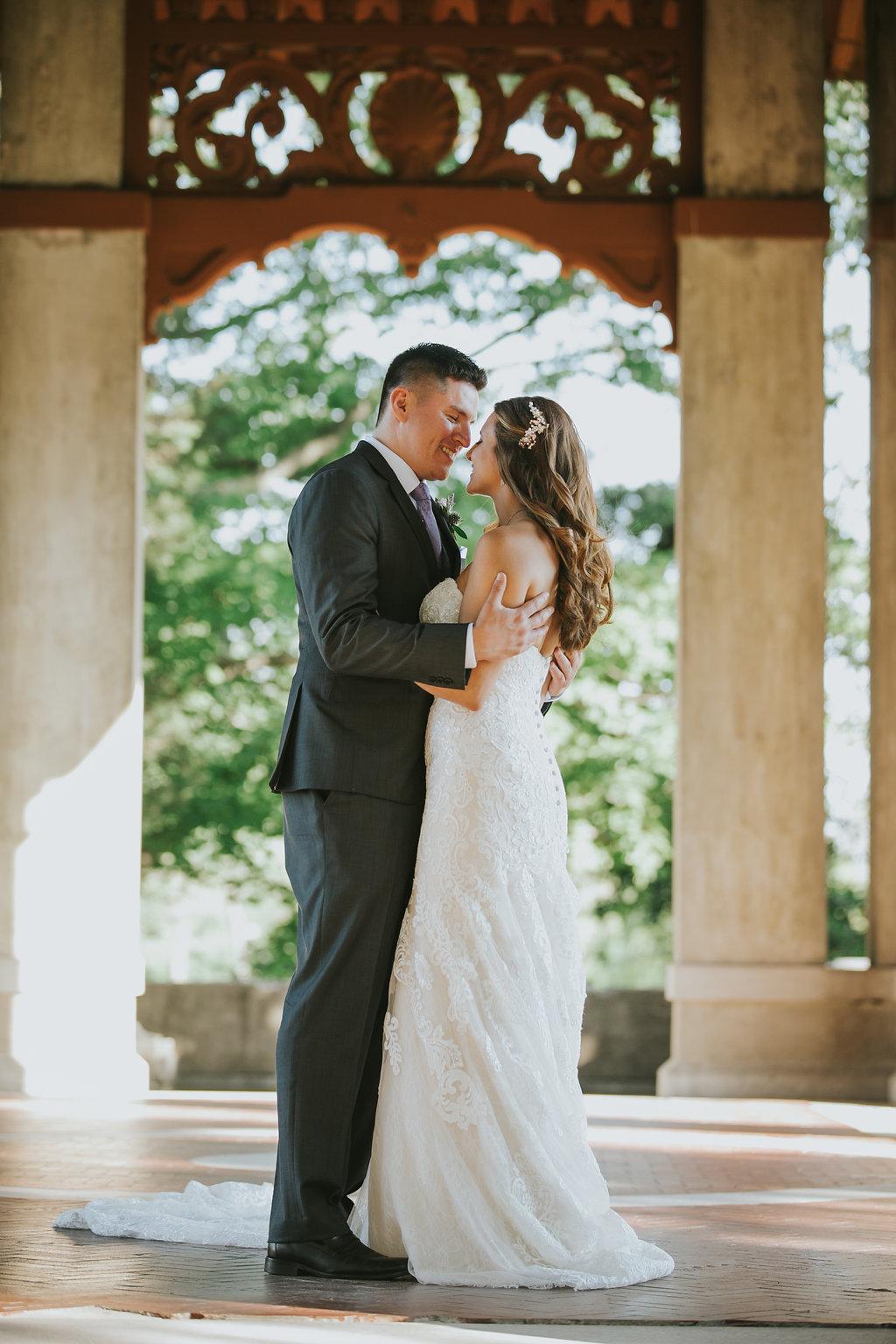 Jen, on one of her favorite moments from her wedding day:
"One of our favorite moments was during the cocktail hour. We were able to stand by the lake next to the Armour House, just the two of us, and have a moment to let the whole day soak in. It was so nice being in one another's arms and just being able to process all of the excitement and emotions that were occurring throughout the day."
Vendors:
Polly C Photography (photography), Armour House (ceremony/reception/catering), Mangel Florist (floral/decor), Deerfields Bakery (sweets), Wedding Paper Divas (stationery), Martina Liana via Volles Bridal (bride's gown), Badgley Mischka (bride's shoes), Bella Bridesmaids (bridesmaids' dresses), Goldplaited (bride's hair/makeup), Donna's Jewelry (wedding rings), Hamilton & Cain (formalwear), Toast & Jam (entertainment), Limotainment (transportation)