Floating World Gallery provided the perfect backdrop for Ian and Ellie's intimate ceremony and jubilant reception. All photos by Dare2B Productions.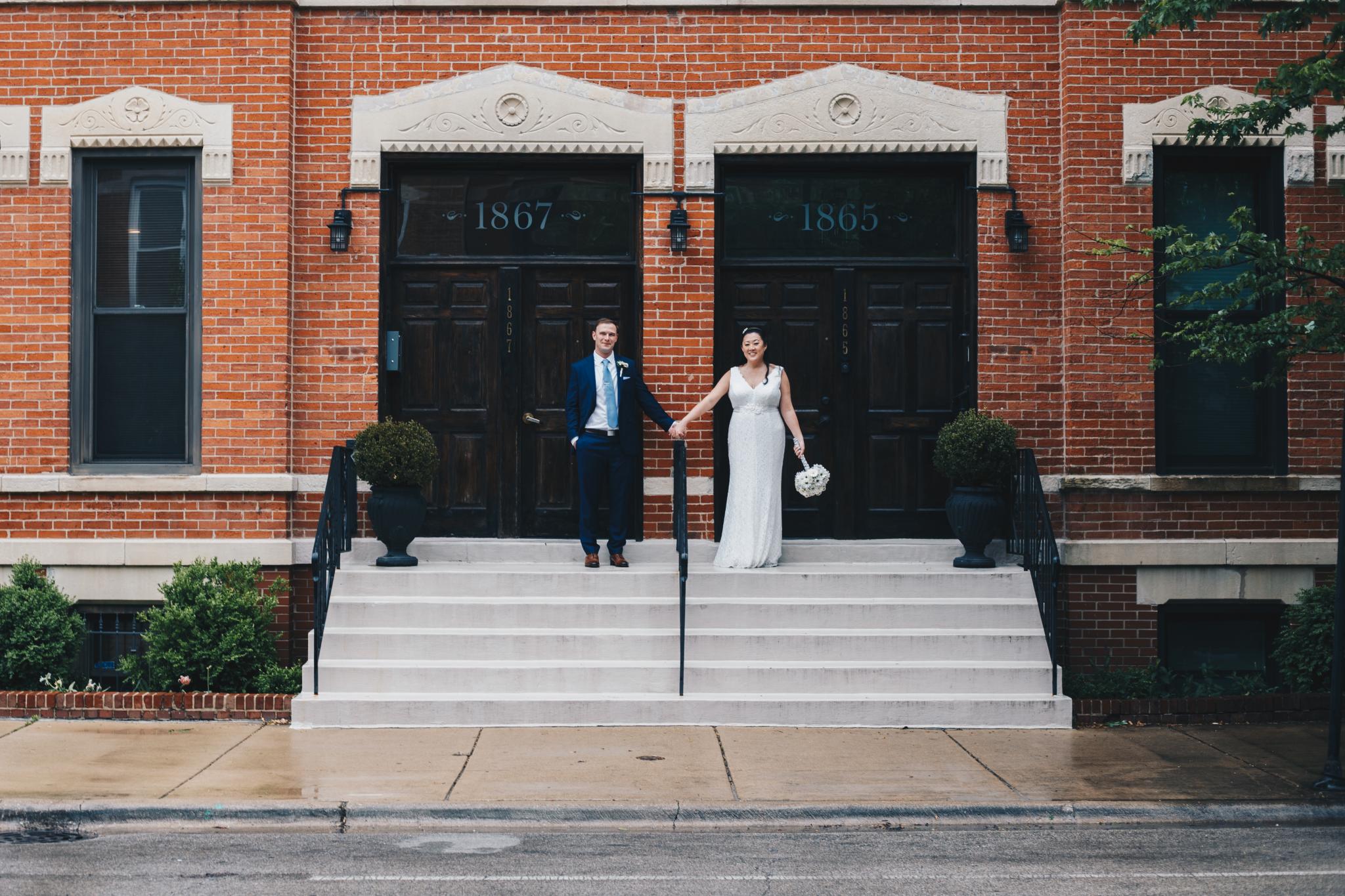 "Ian and I met at a Thanksgiving dinner in 2009. Our mutual friend, Erika, thought it would be a good idea to bring a bunch of people together and have a Thanksgiving for friends who didn't go home to be with their families. We didn't start dating right away as Ian's schedule had him all over the US, but we stayed in touch throughout the holidays. When we rang in 2010 together, I knew we'd be starting the year as a couple.
We didn't have our first official date until Valentine's Day – 2 months after we started dating – but it didn't feel like I was missing anything. I felt relaxed around him and, at the same time, I felt excited every time I knew I'd see him. It was seamless, thrilling, and comfortable all at once. Ian and I challenged each other to be better and helped each other grow as professionals. We dared each other to try new things and move out of our comfort zone. And that's how I know we are perfect for each other.
What I loved most about our wedding was the fact that it was small, but still included everyone that made our memories special. Our officiant was a friend who kept the ceremony personal. Our wedding party only included our best man, maid of honor, flower girl, and our dog as "ring security". 50 people were present for the ceremony and dinner, and then another 50 came for the party. In between the ceremony and dinner, Ian and I wandered around Lincoln Park to take pictures, splashing through puddles, climbing through playgrounds, and standing on people's stoops or front door steps. I was so happy that it was just us and we both couldn't stop laughing the whole time.
My favorite memory of the day was our first look. I was running late all morning and it started raining right when we were supposed to go outside. I was anxious because I hate running late, and I wondered whether we'd have enough time for photos and  if the rain would ruin everything. Anyone who knows me knows that I'm a planner and I start to freak out as soon as things go off kilter. But as soon as I started walking down the bridge and saw Ian, I was fine. It felt like it was just us in the middle of downtown Chicago, and that's the way I want to feel forever."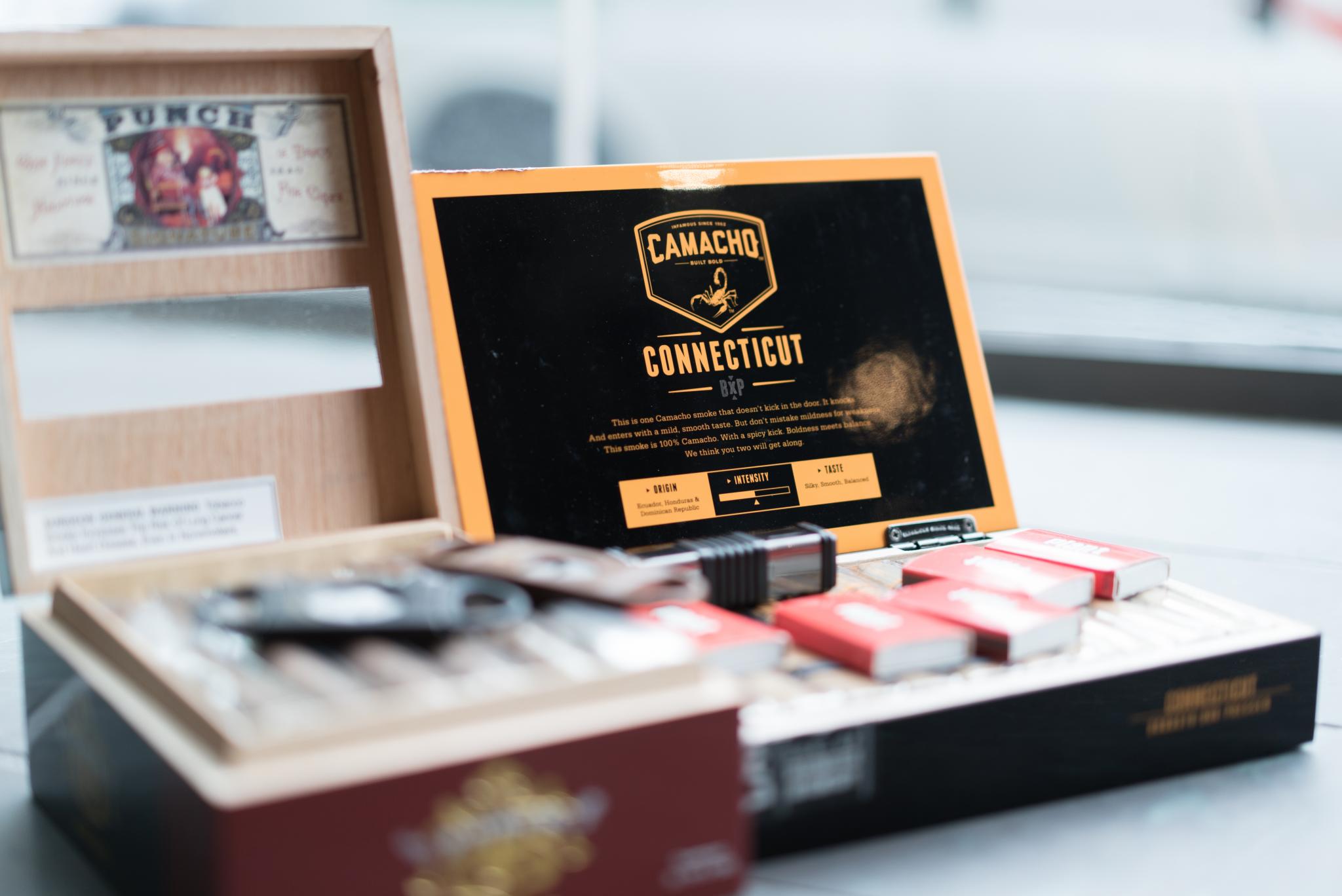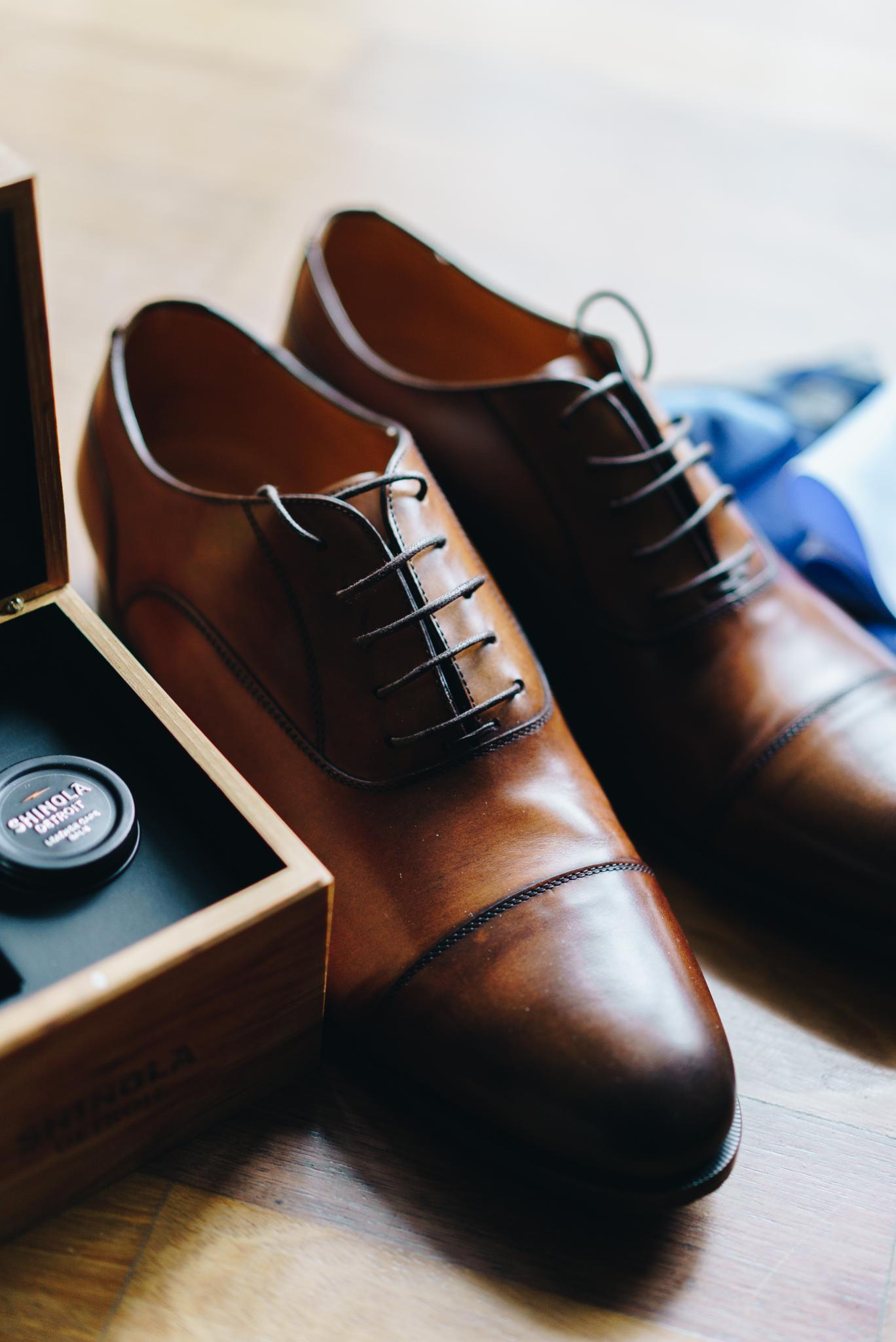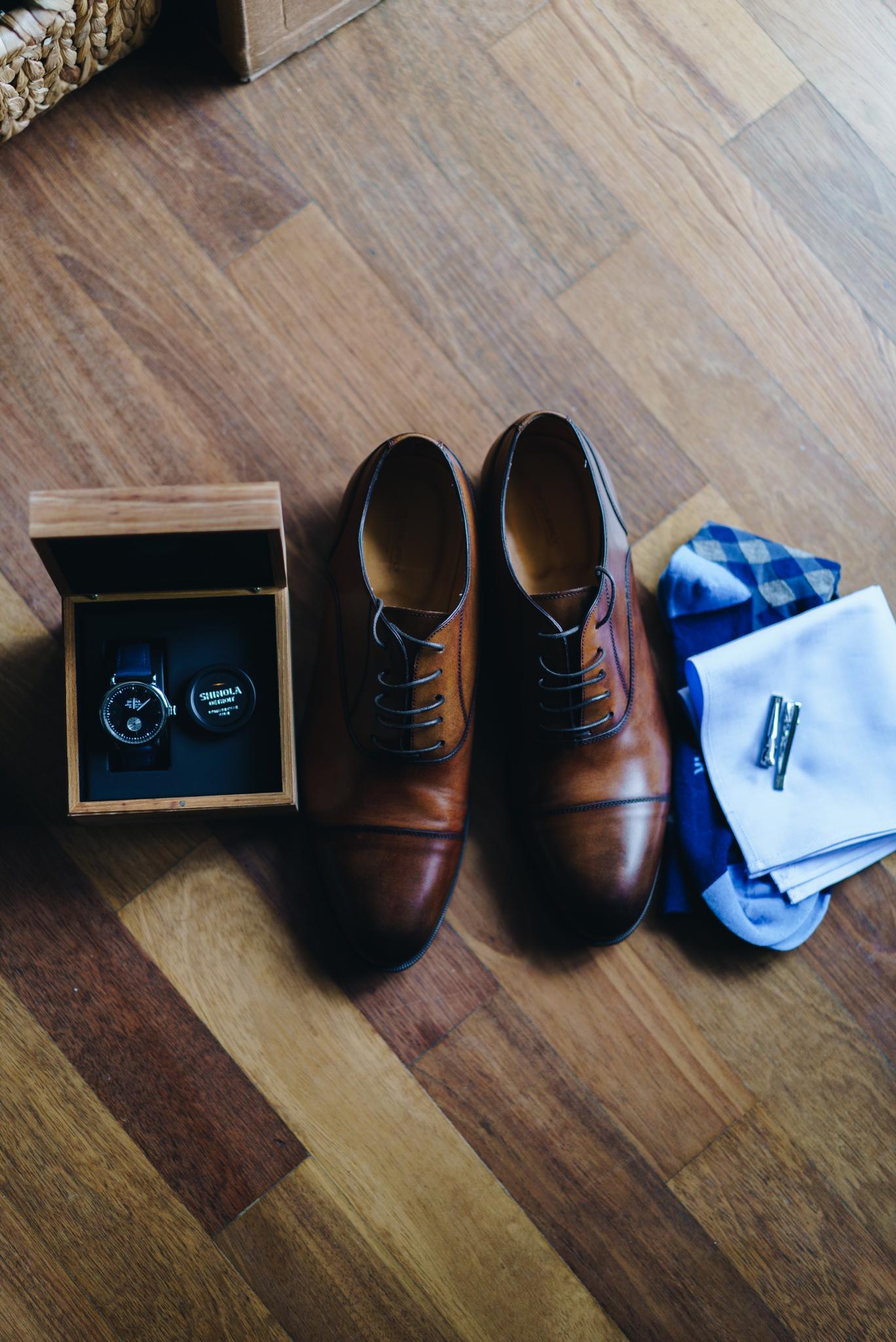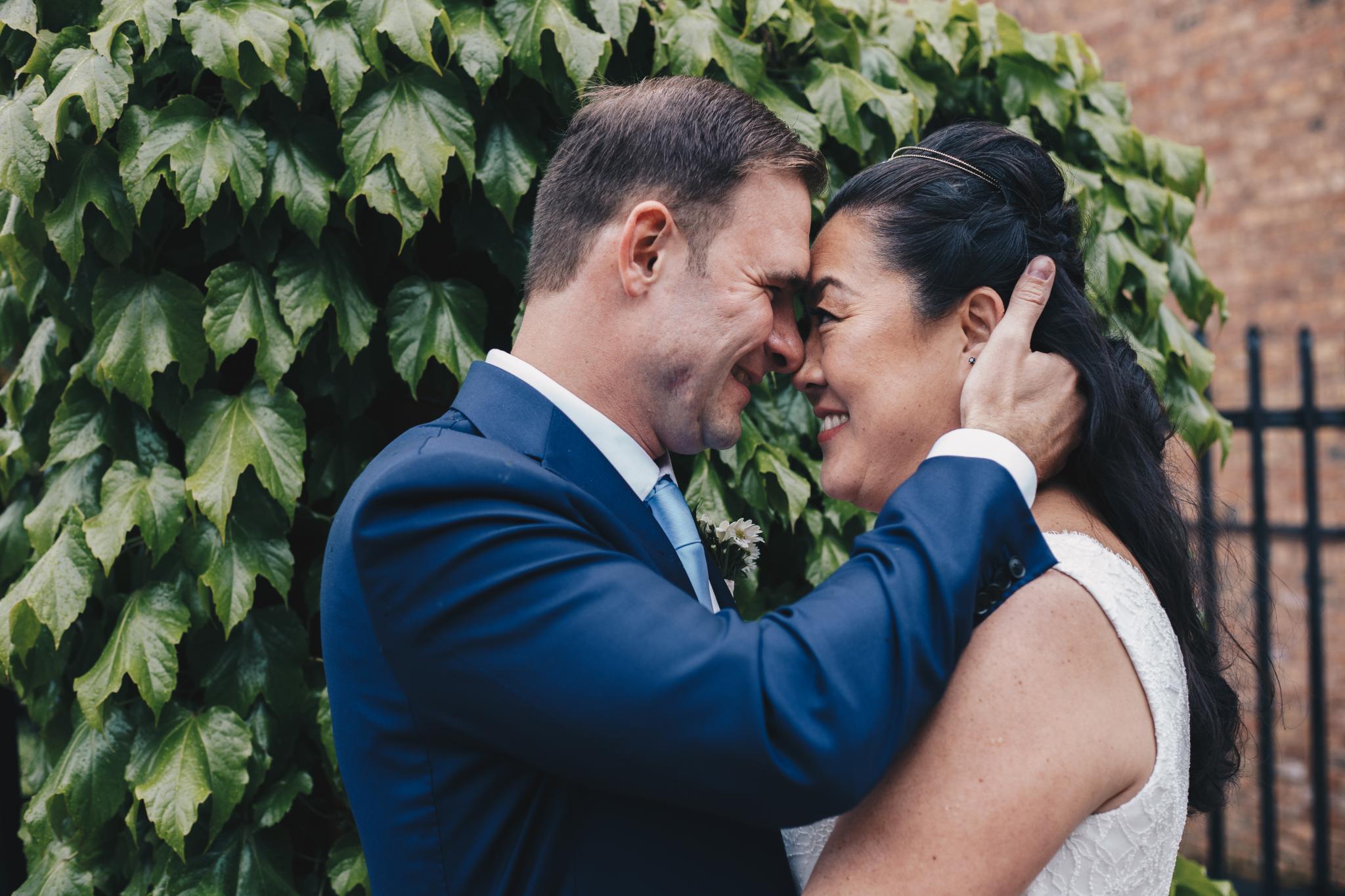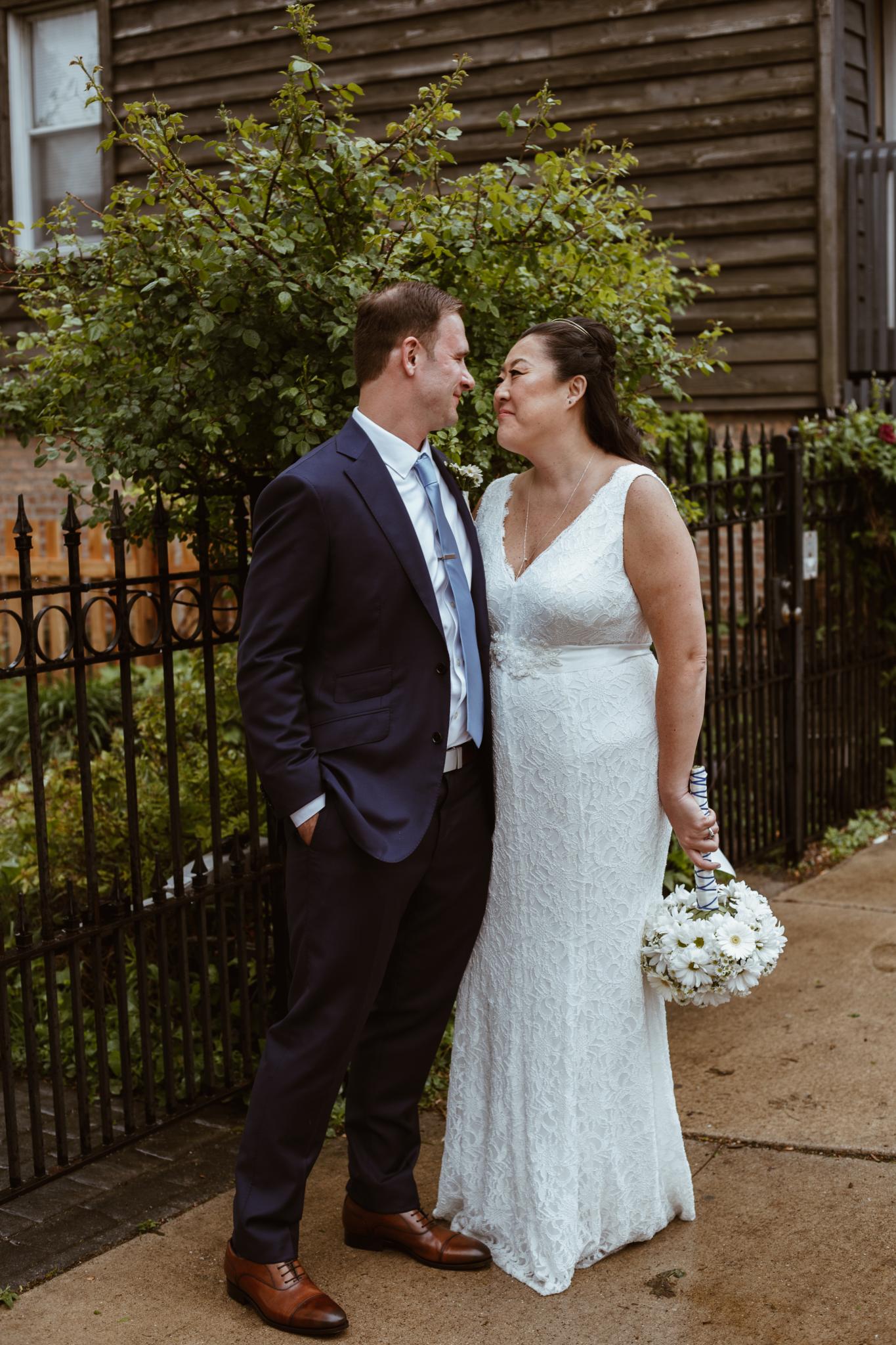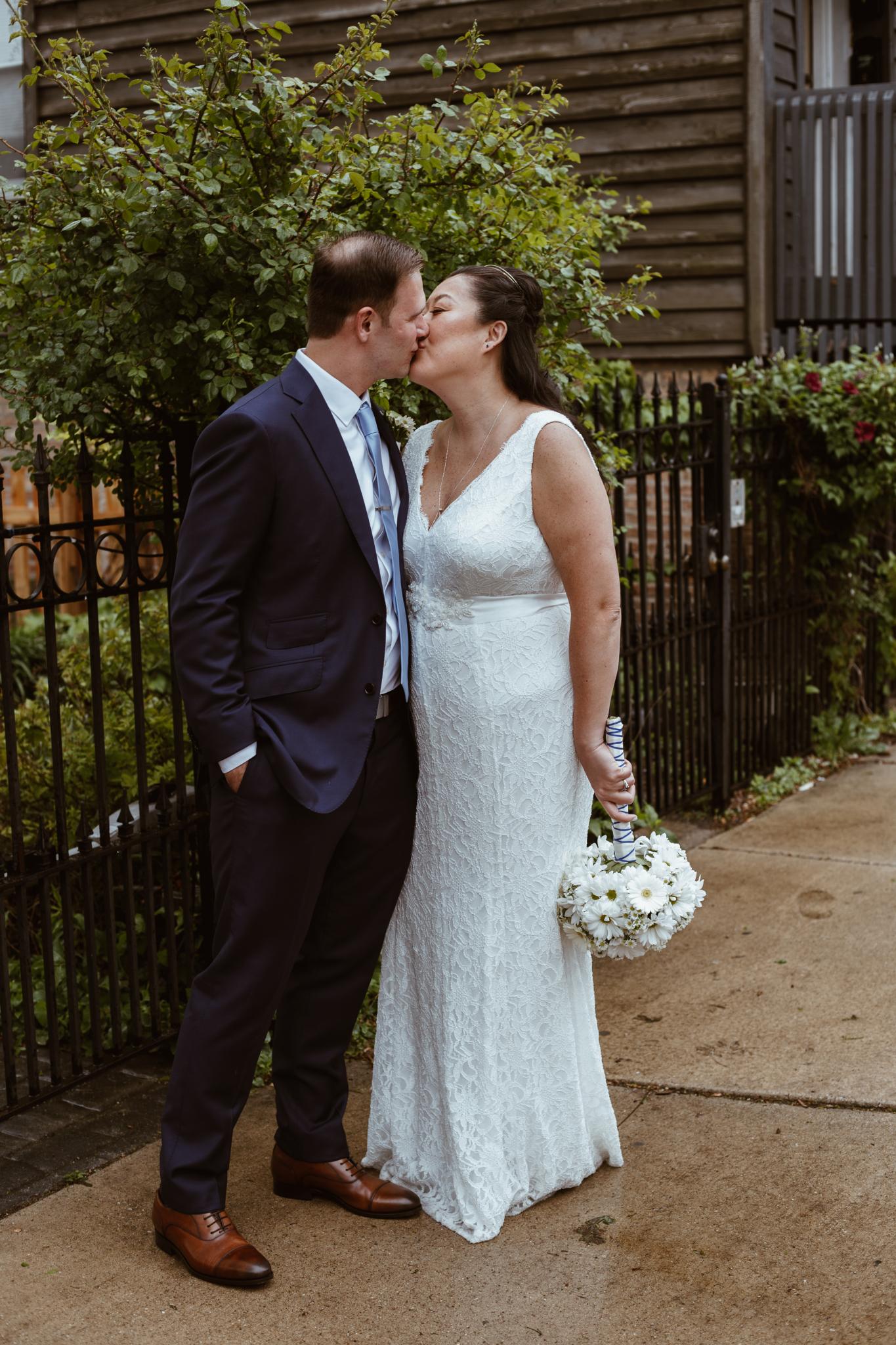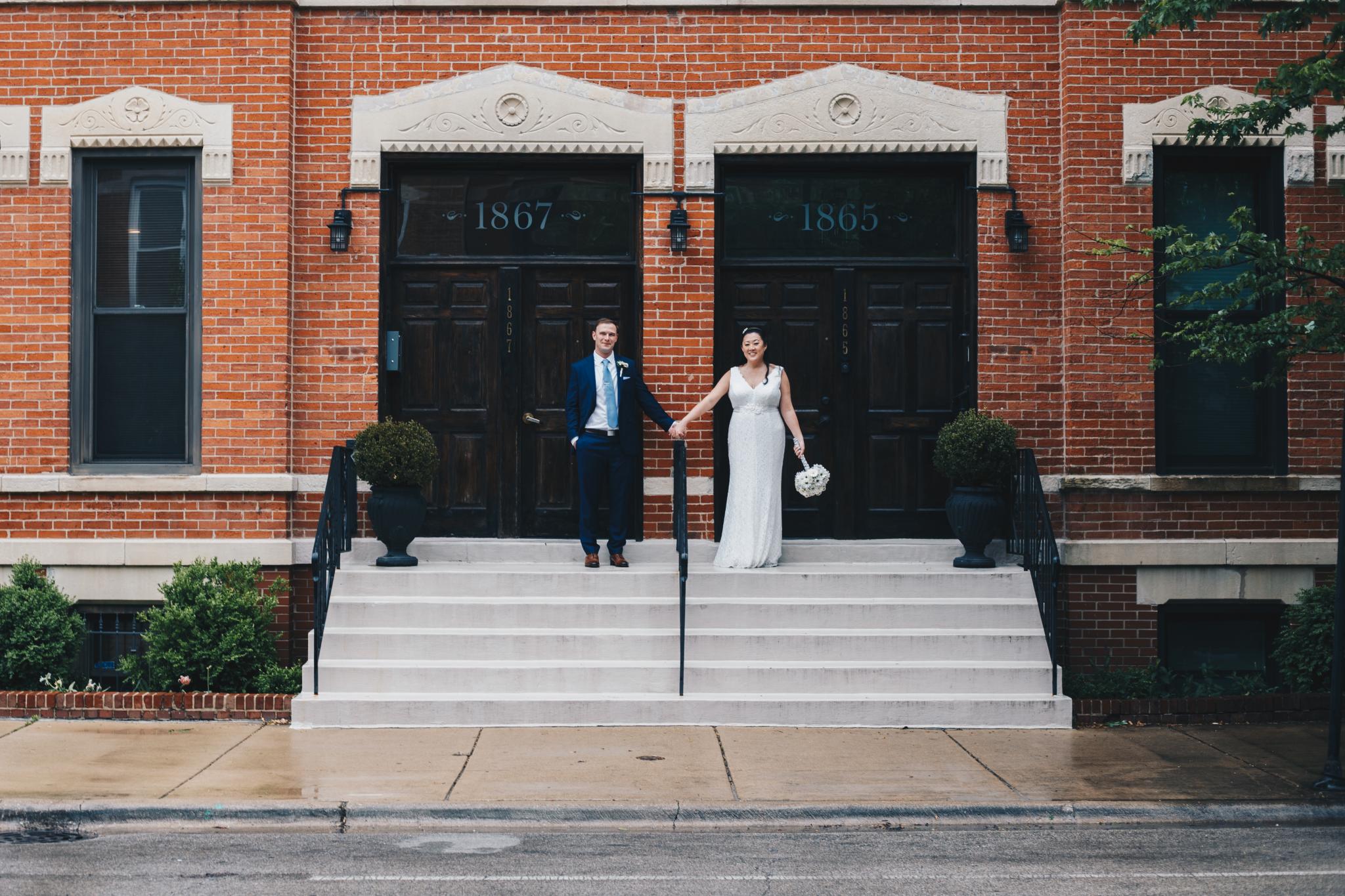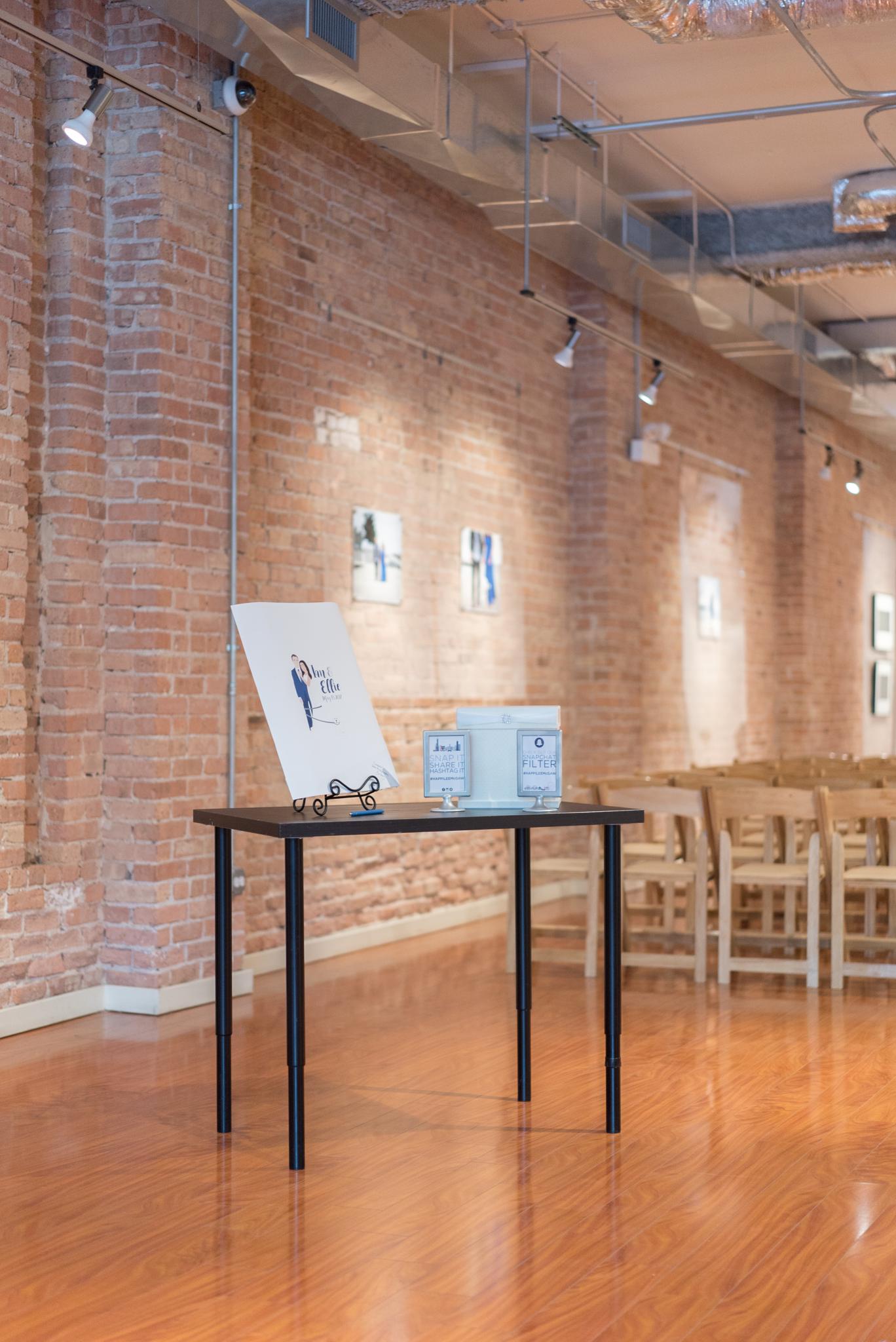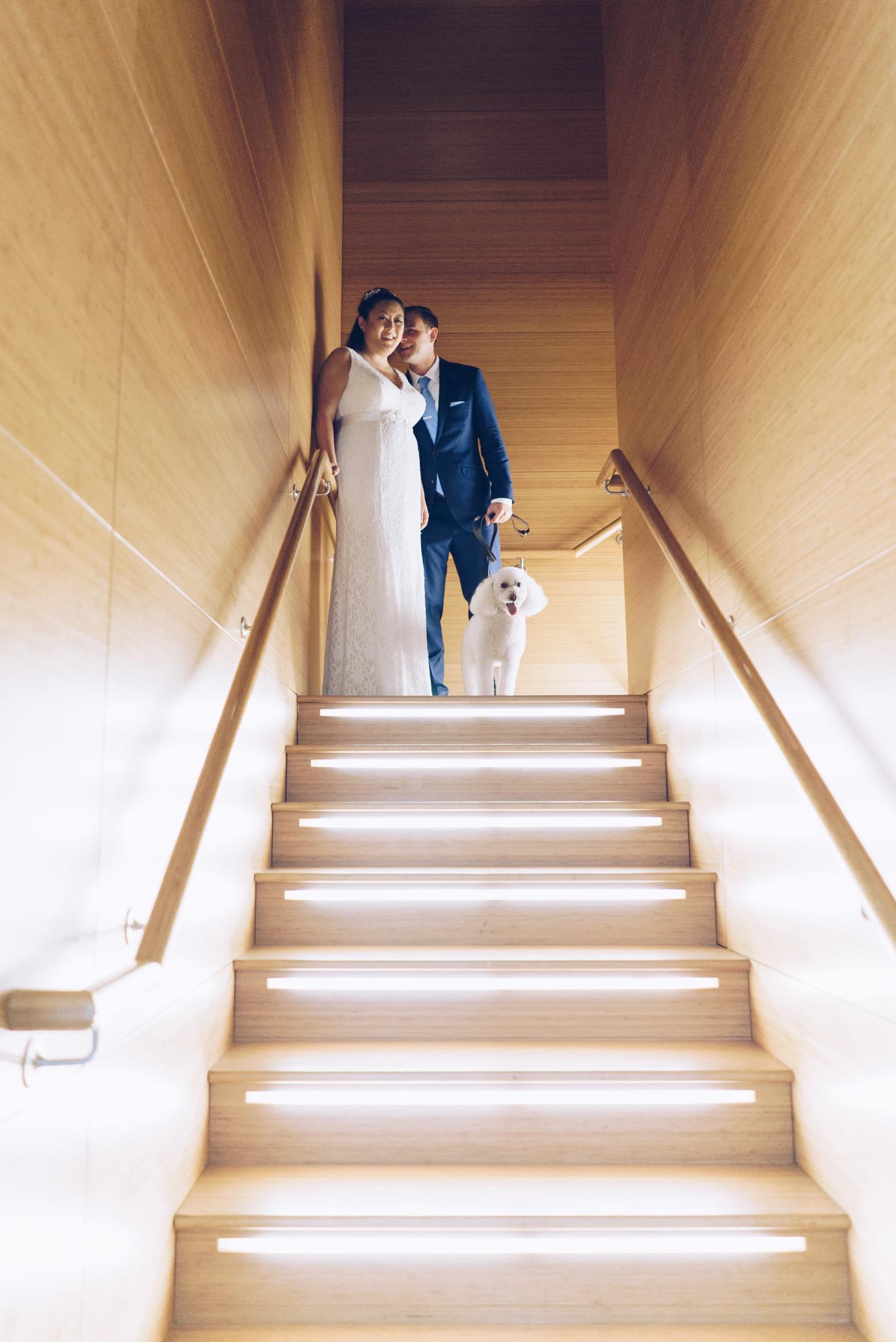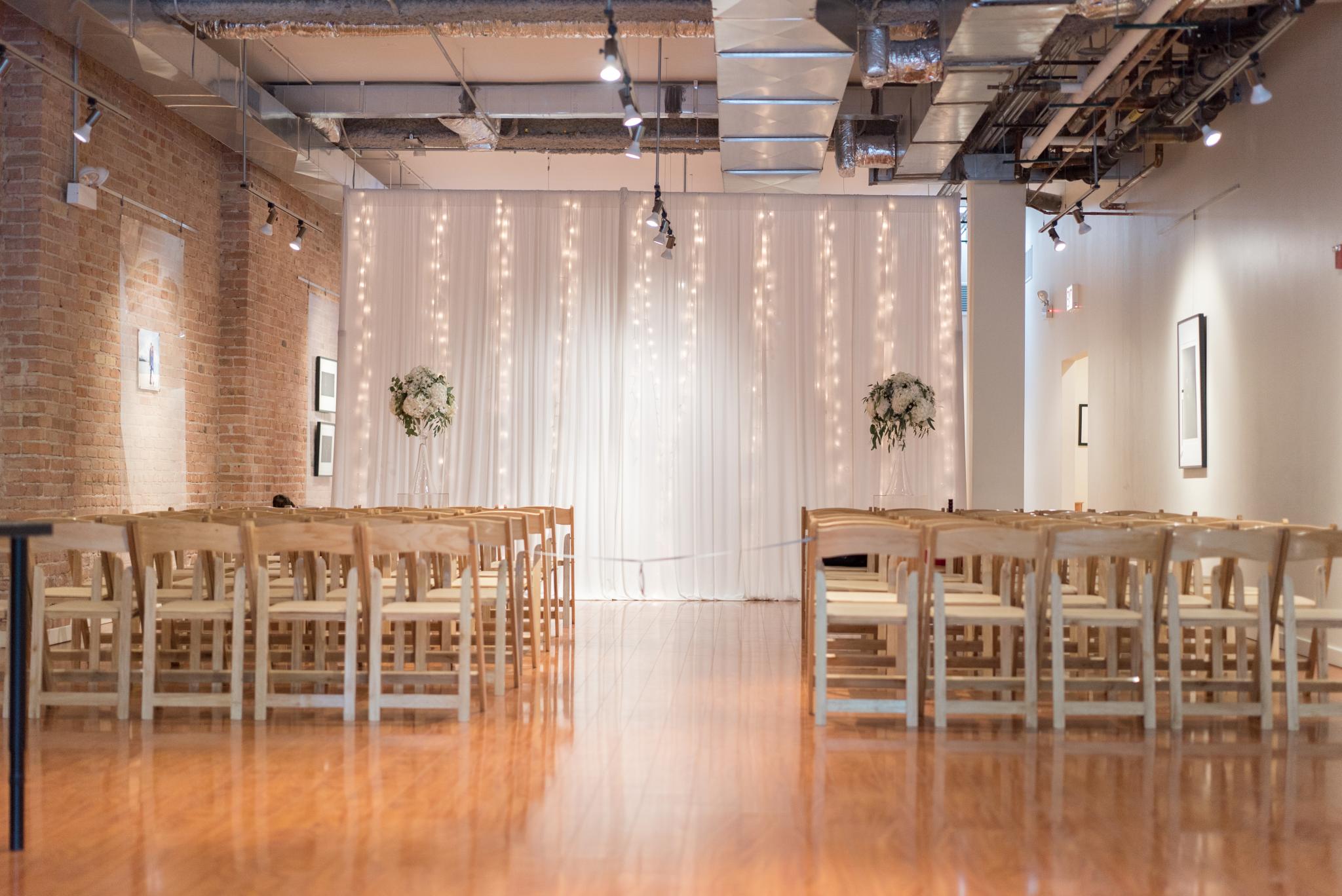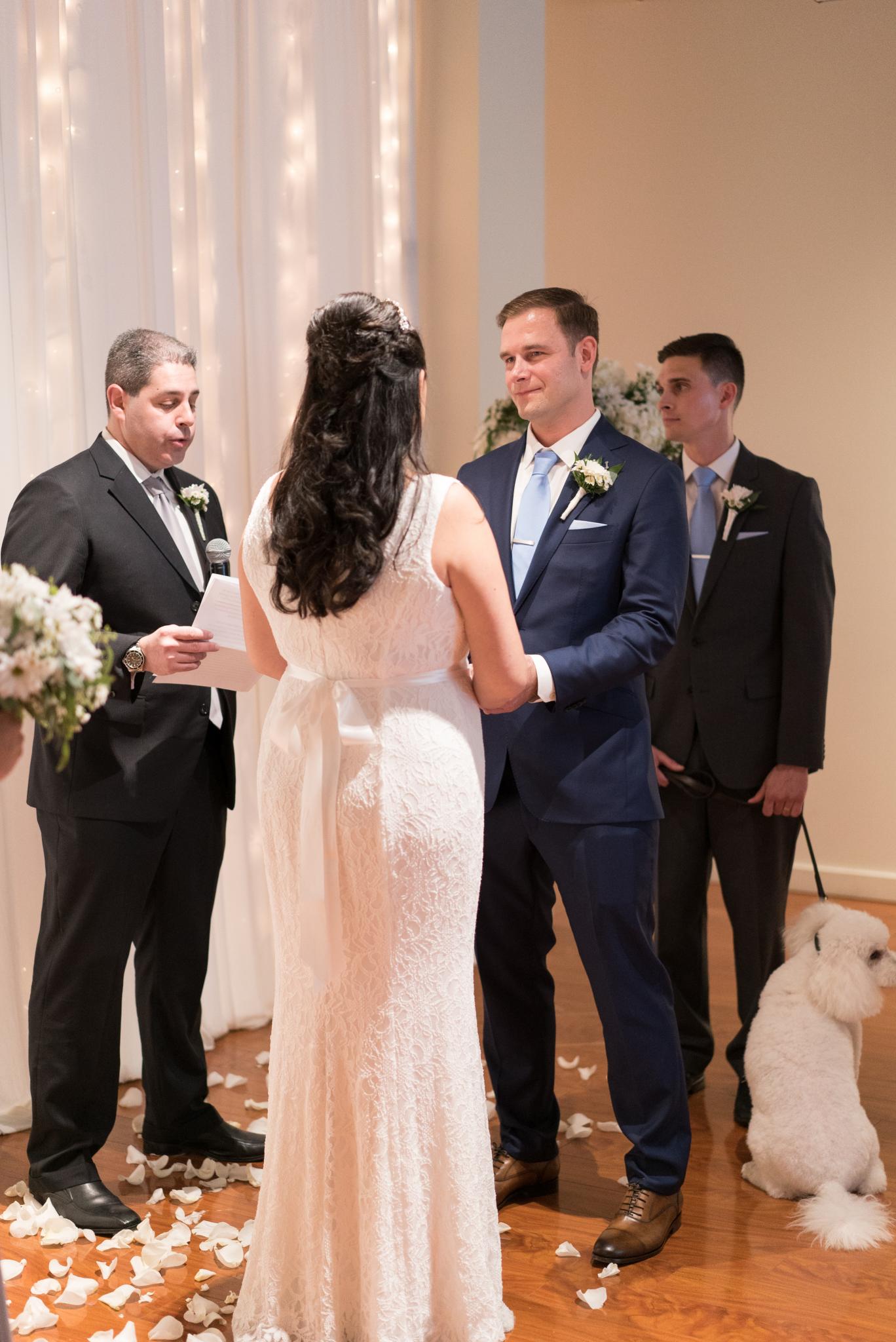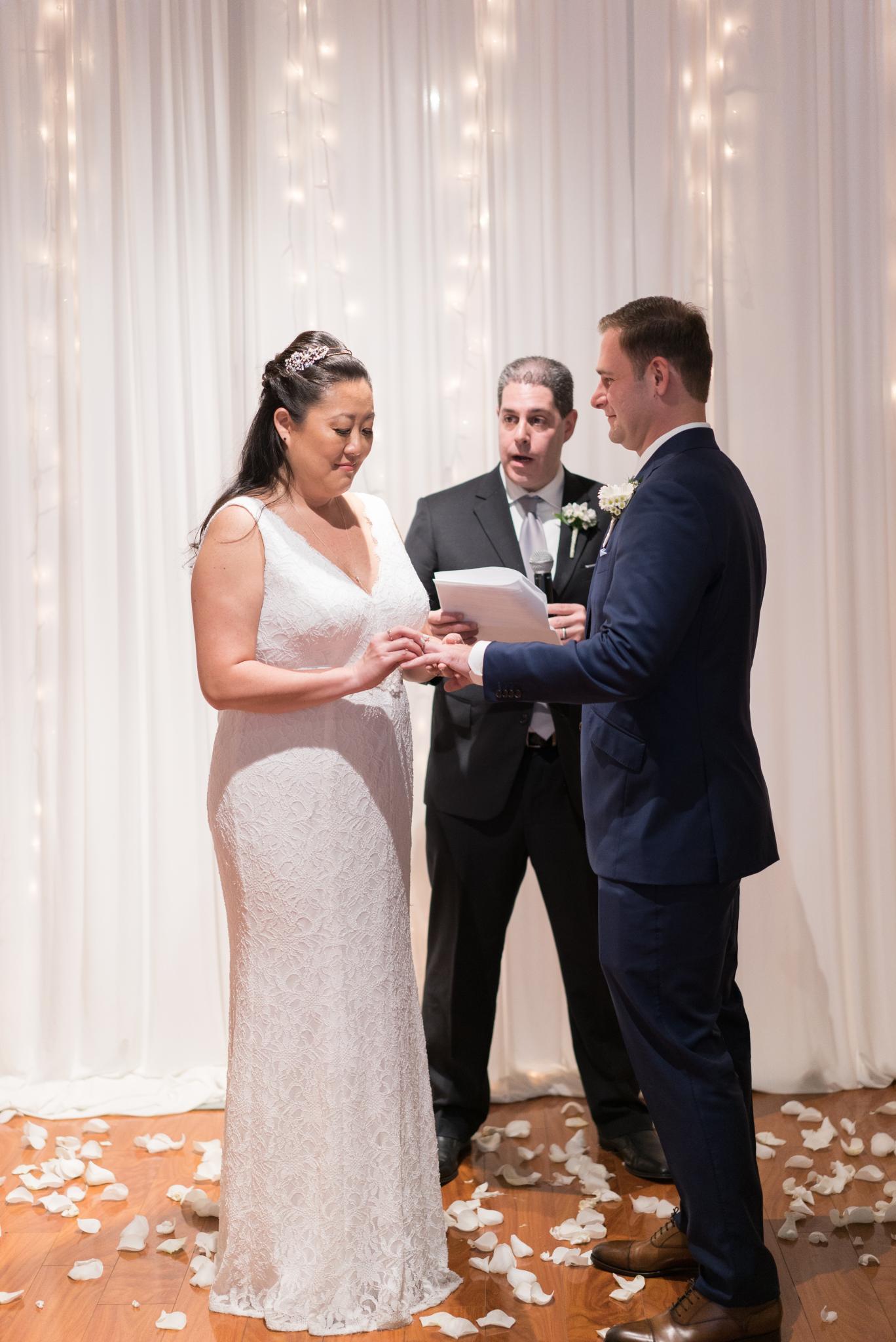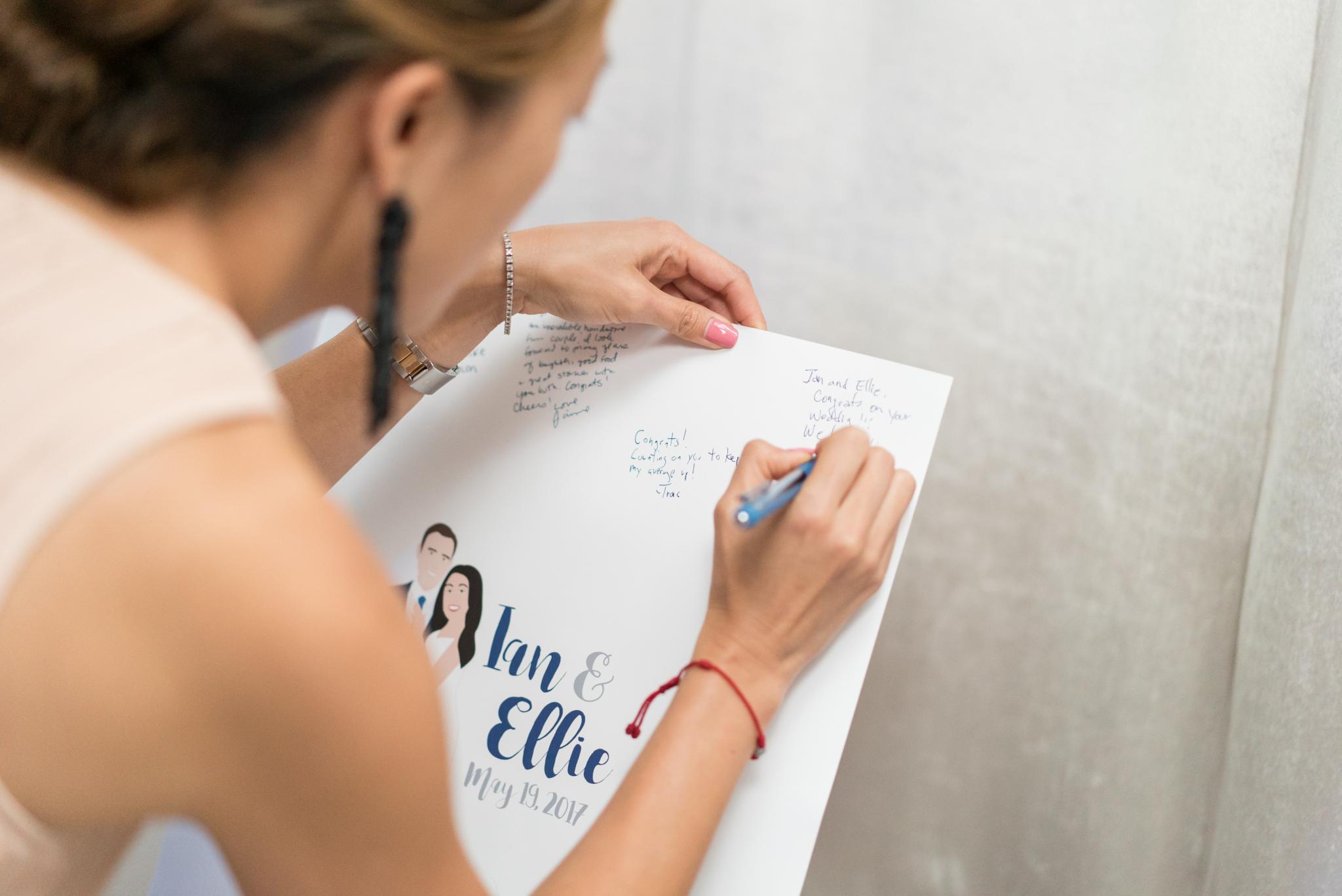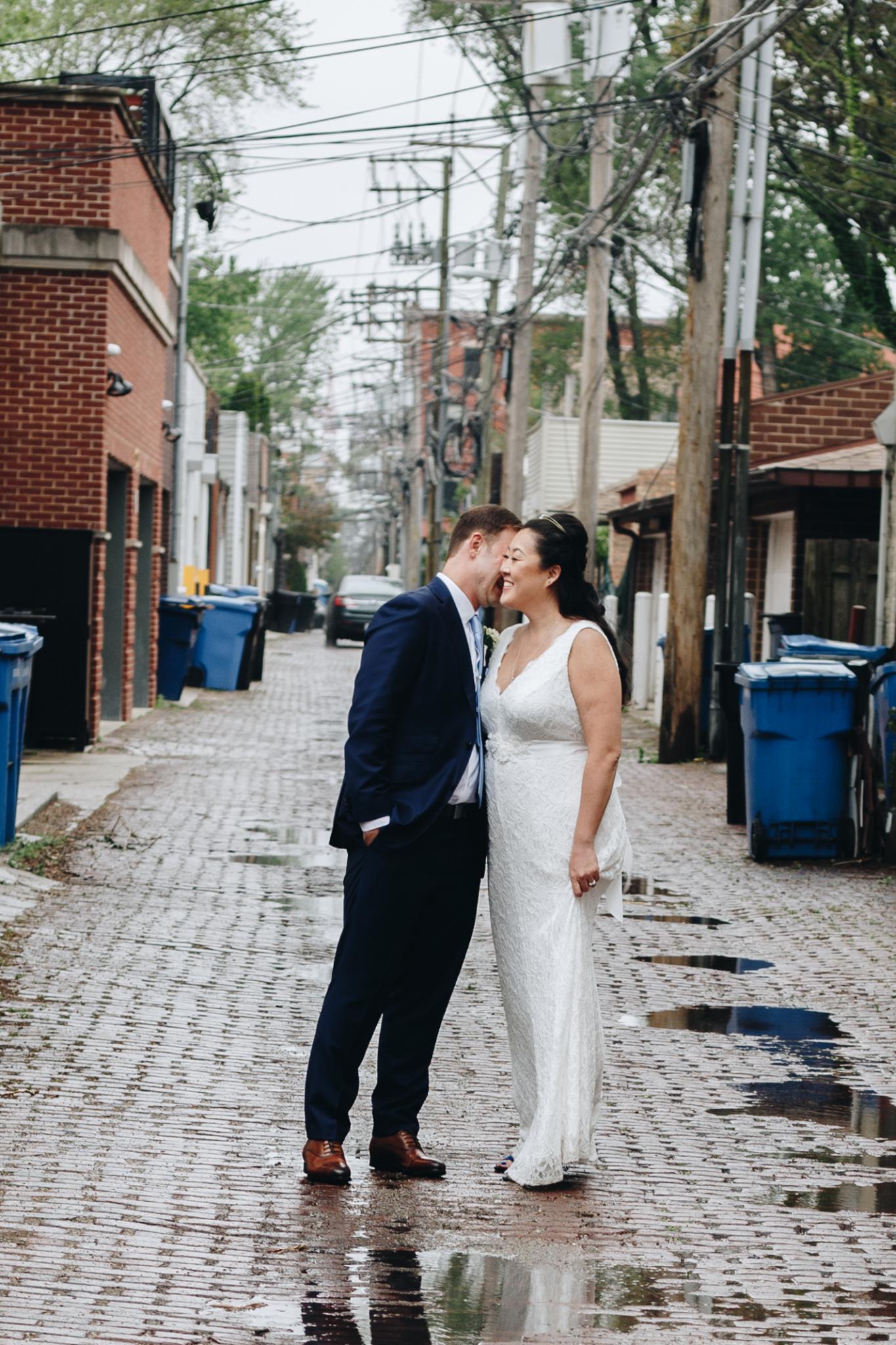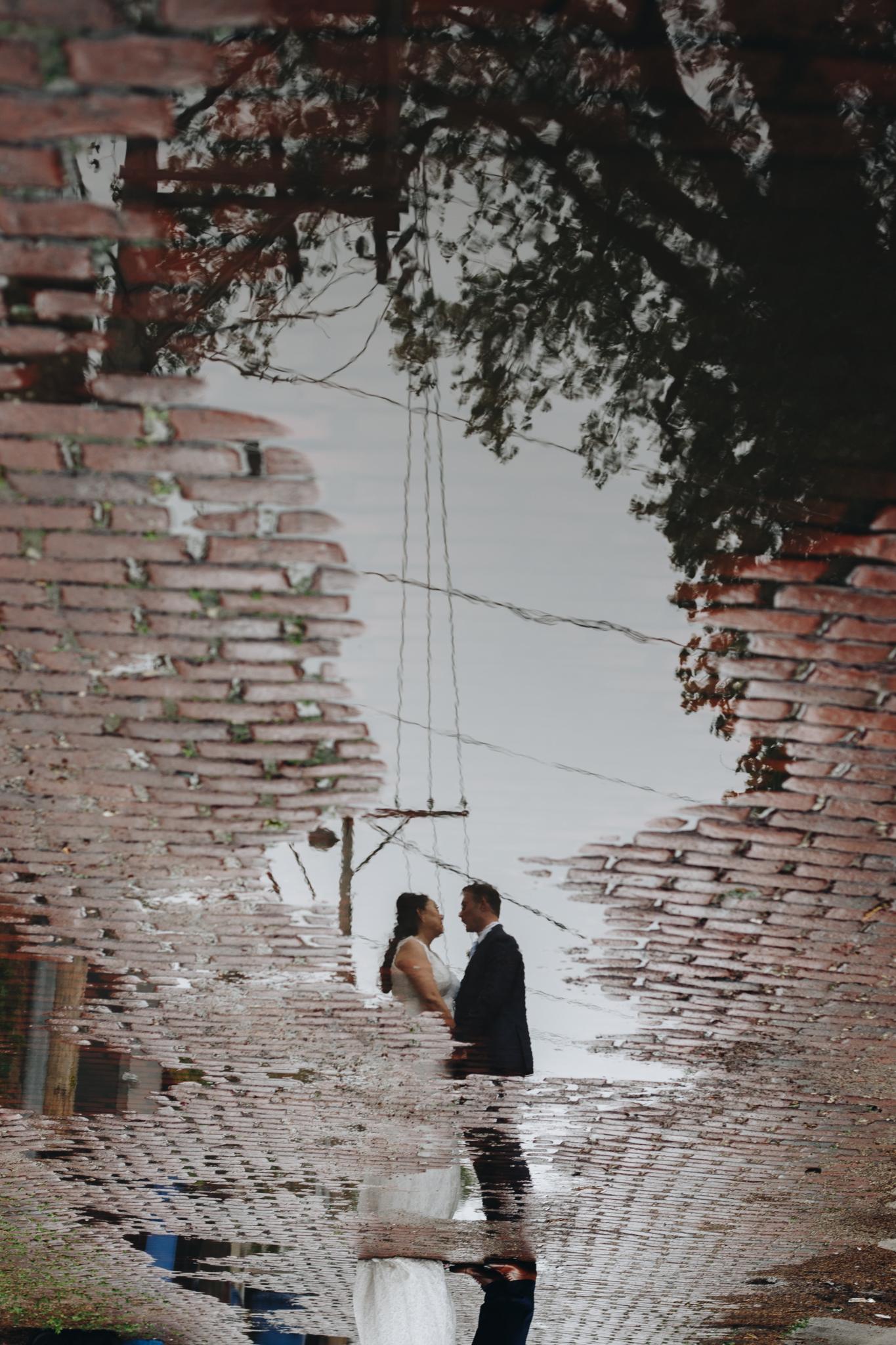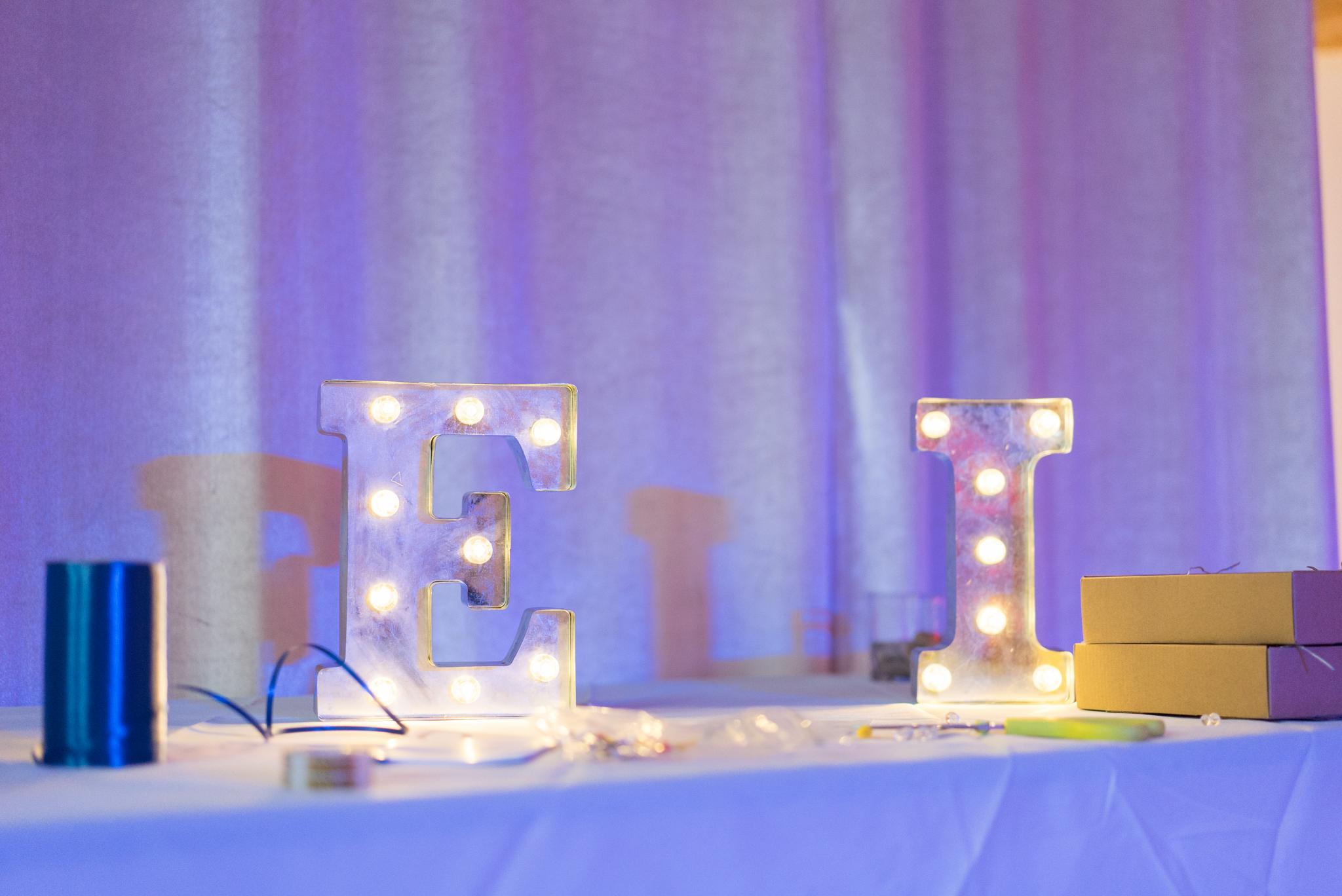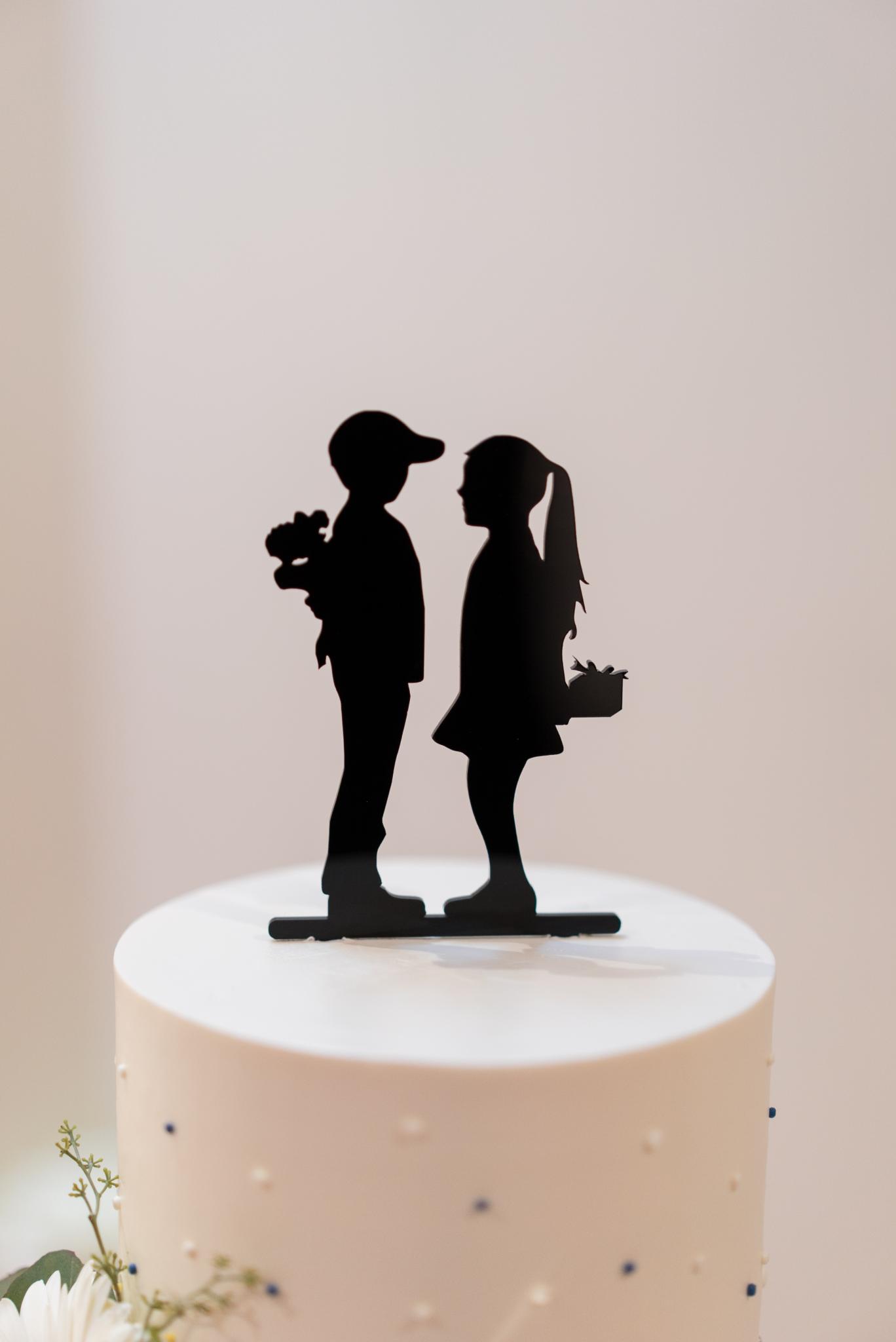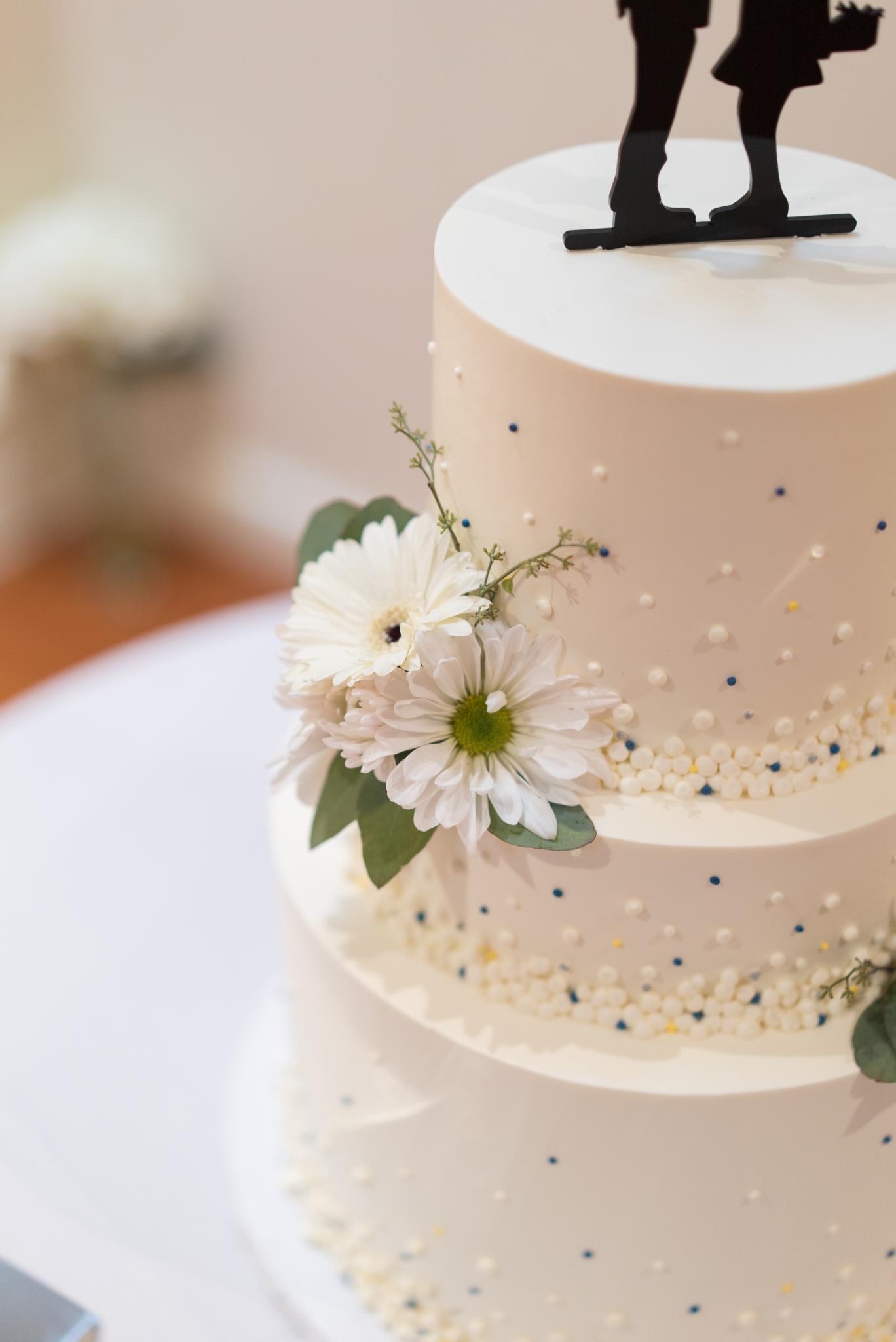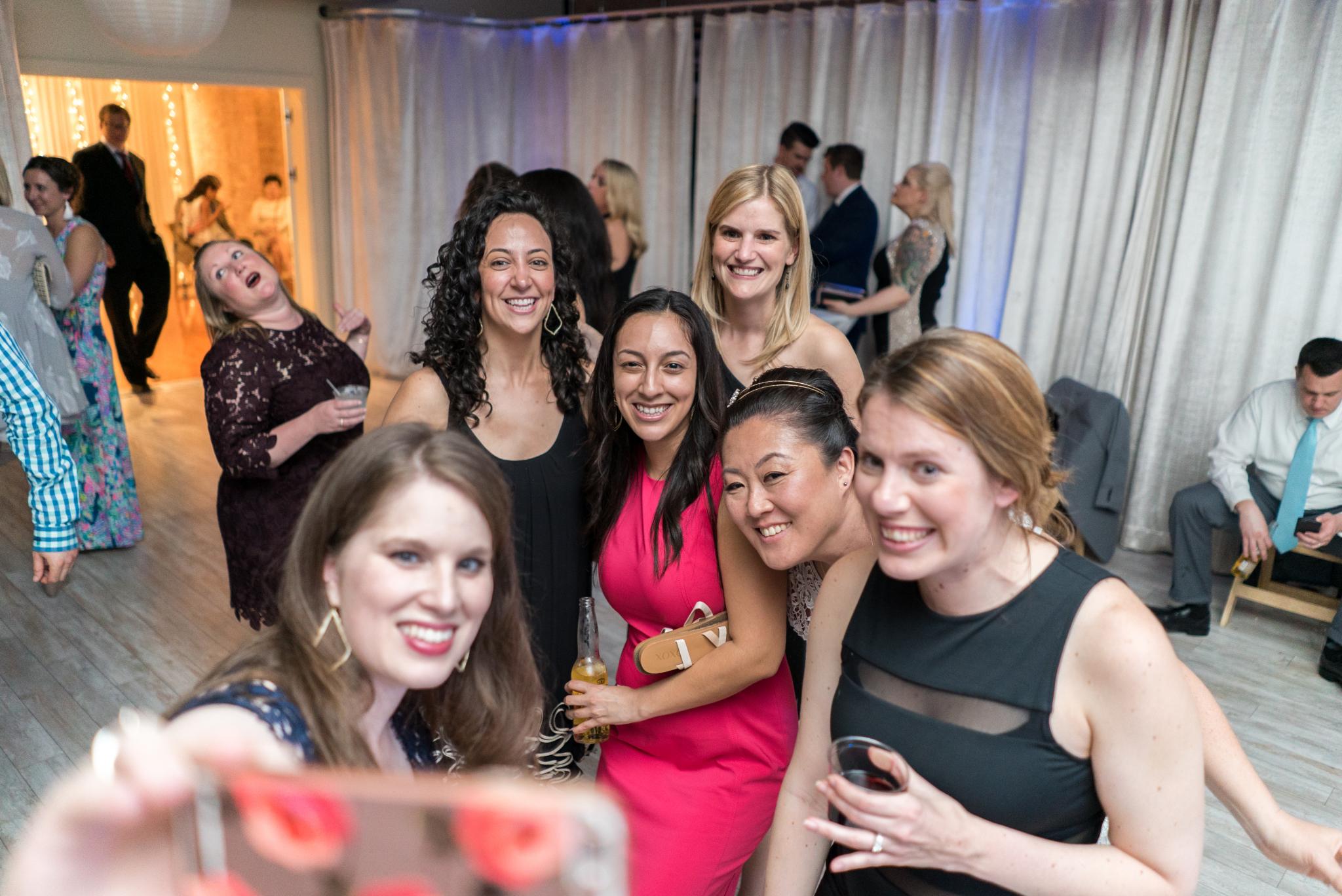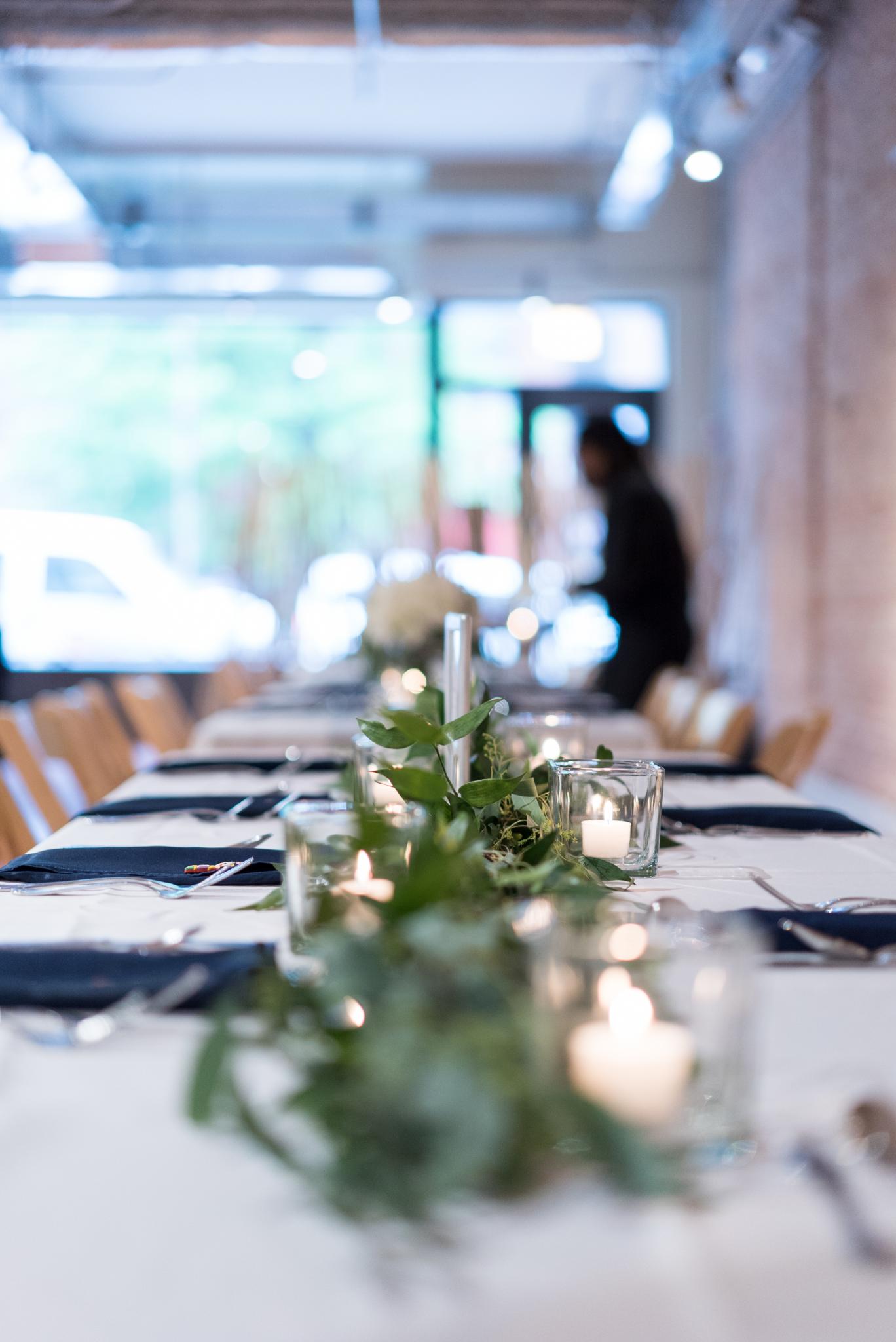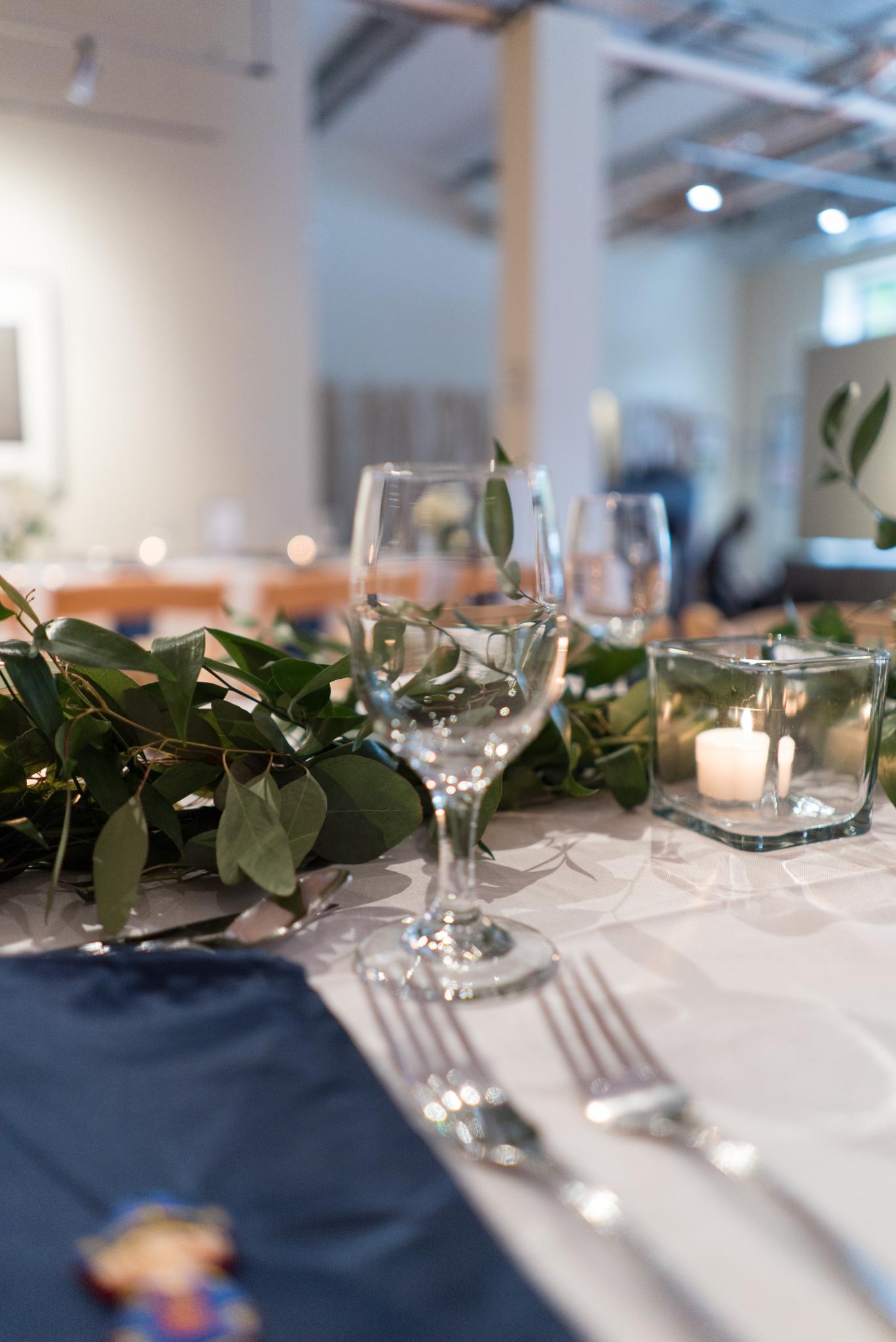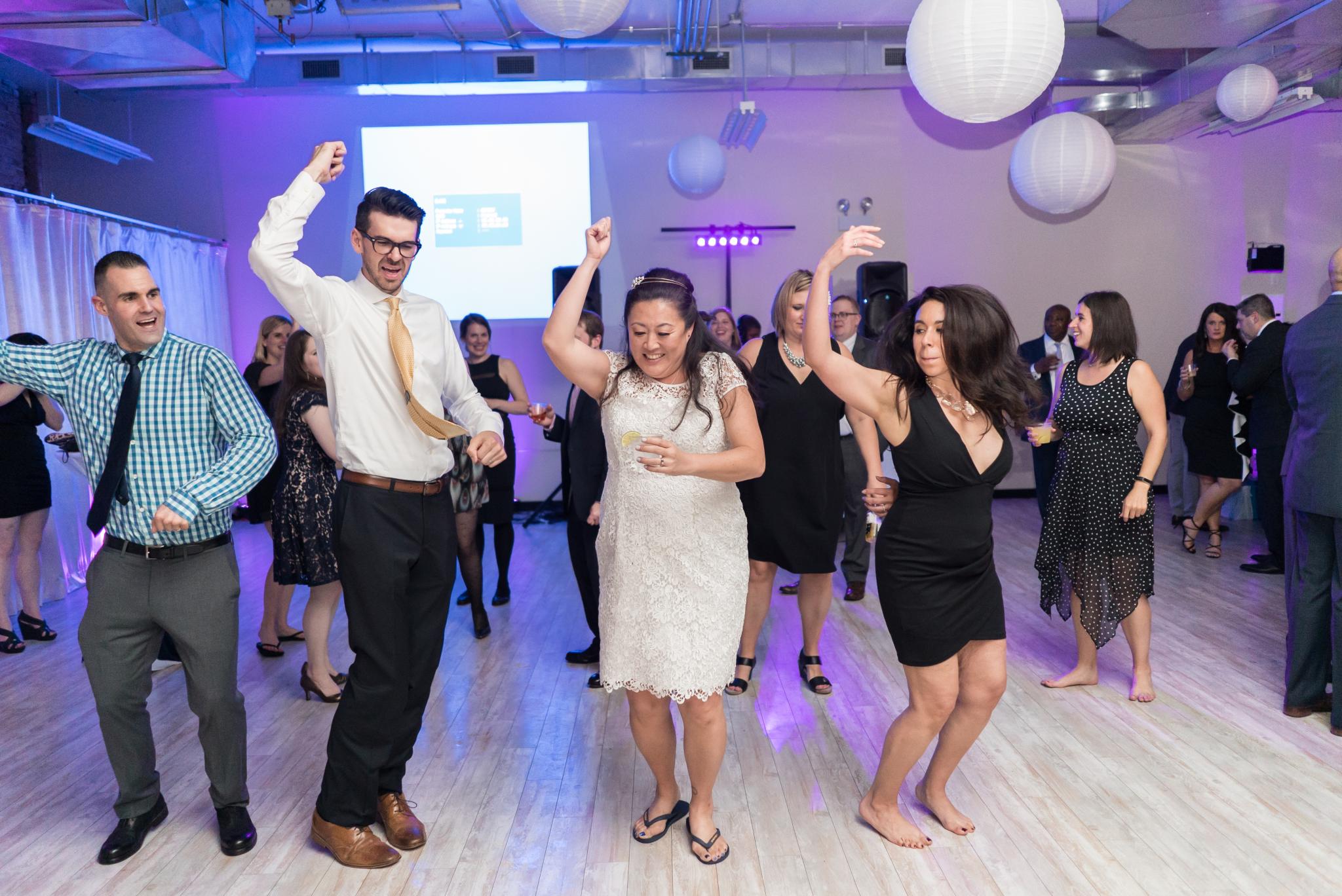 Vendors:
Dare2B Productions (photography), Elle Kay Events (planner), Floating World Gallery (ceremony/reception), David's Bridal (bride's gown), Styles by Jeffrey (bride's hair & makeup), Suitsupply (formalwear), Gemvara (bride's engagement ring), YJ Decorating (floral), Sugar Fixe Patisserie (wedding cake), Nicole Jordan Catering (catering), Minted (stationery), DJ BMan (entertainment), Marc Trachtenberg (officiant)