Following a photo tour of the city, Hannah and Dave headed to Galleria Marchetti for a beautiful outdoor ceremony and a dance-fueled reception. All photos by GReyes Photography.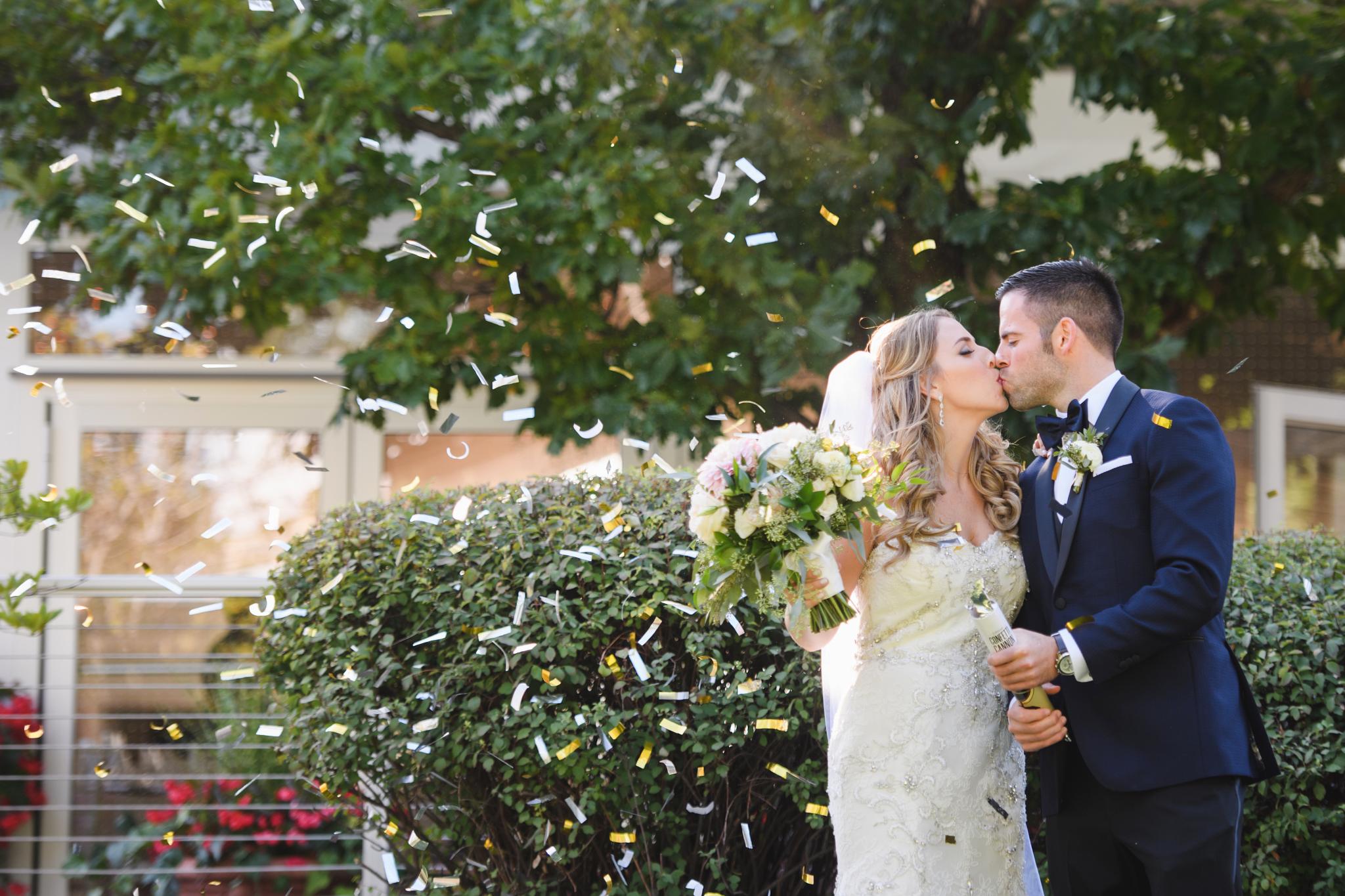 "It all started in July of 2012 when Dave and I went to be "wingman" and "wingwoman" for our friends at a bar called Drink in Schaumburg. We ended up talking and dancing the night away. The weekend after I met Dave, I was visiting my Grandma in Florida and he kept calling and texting me. My grandma asked who it was I jokingly said, 'Dave, my future husband.' Little did I know, Dave was the perfect person for me. Everything was just so easy between us and we could be ourselves. I was still in Grad School at ISU at the time and Dave was living in Elmhurst, but we successfully dated long distance. After I graduated and moved home, things continued to grow stronger between us.
Our wedding couldn't have been more perfect. The forecast went from 30% chance of rain to 10% to 0% and on the day of our wedding, the weather was flawless. The girls and I got ready with music playing and mimosas flowing, and I had so much fun getting glammed up with all of my favorite women in one room.  Once we were all ready to go, Dave and I had our first look by the Trump building. Dave proposed on the river, so the only place we could have imagined our first look to be was on the river. After the first look we took a bus around the city and took photos around the city we loved.
Our ceremony took place outside under a gazebo and with flowers on the chairs lining the aisle and all our favorite people in the world there to watch us get married, I couldn't have felt more loved. Once we all moved inside for our reception, everyone was able to enjoy the amazing decor and set up. When everyone took their seats, our biggest surprise of the night began: Dave wanted our entrance into the reception to be the best part of the night so during the summer, we created a video that mimicked the Chicago Bulls intro video. After the video was done, we ran in through our wedding party's tunnel!
The entire reception was so much fun. If people weren't on the dance floor, they were enjoying the amazing outdoor space by the fire pits. Dave and I barely left the dance floor and had the time of our lives. It felt amazing to see all of our loved ones having the time of their lives right along side us."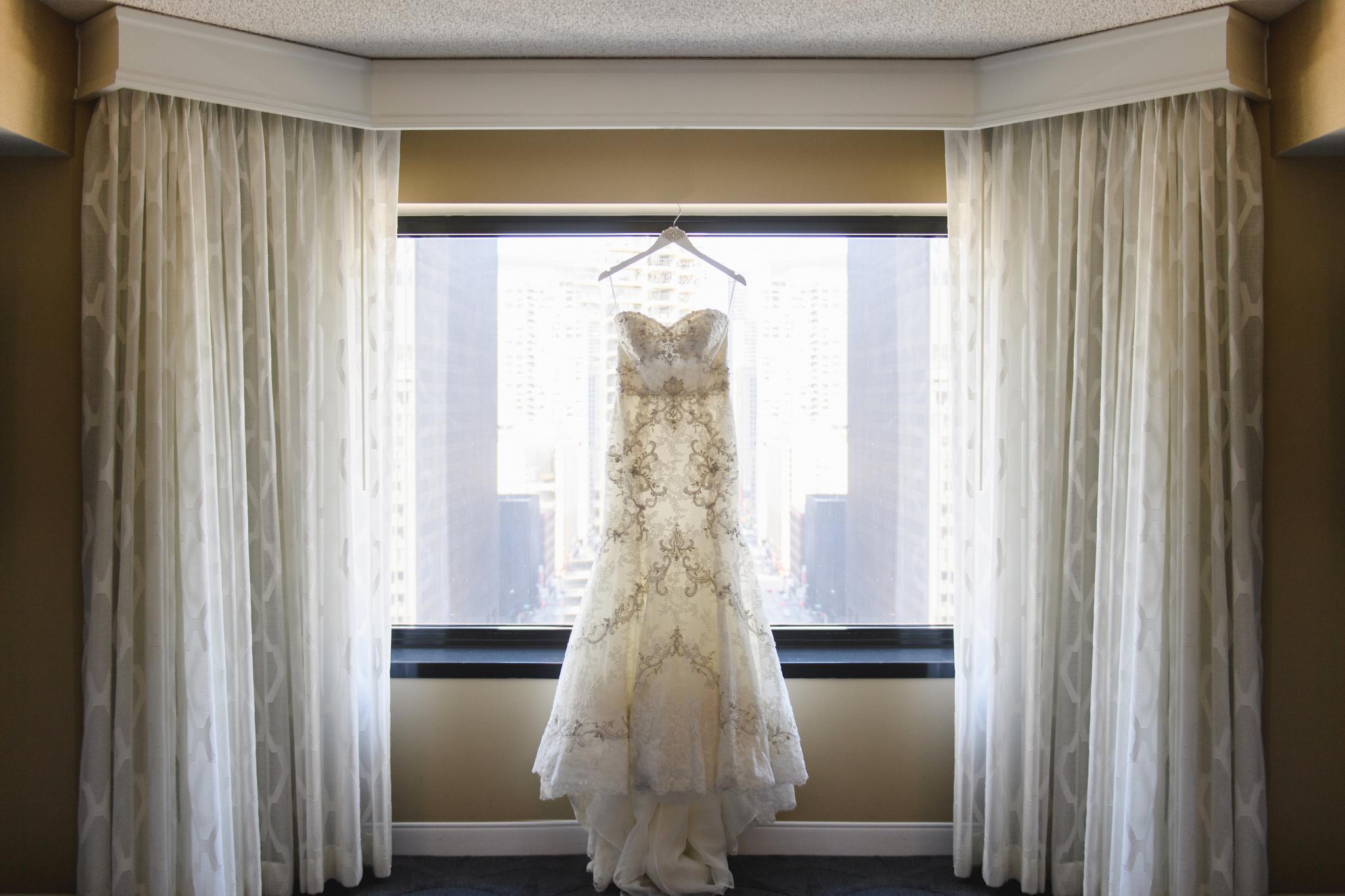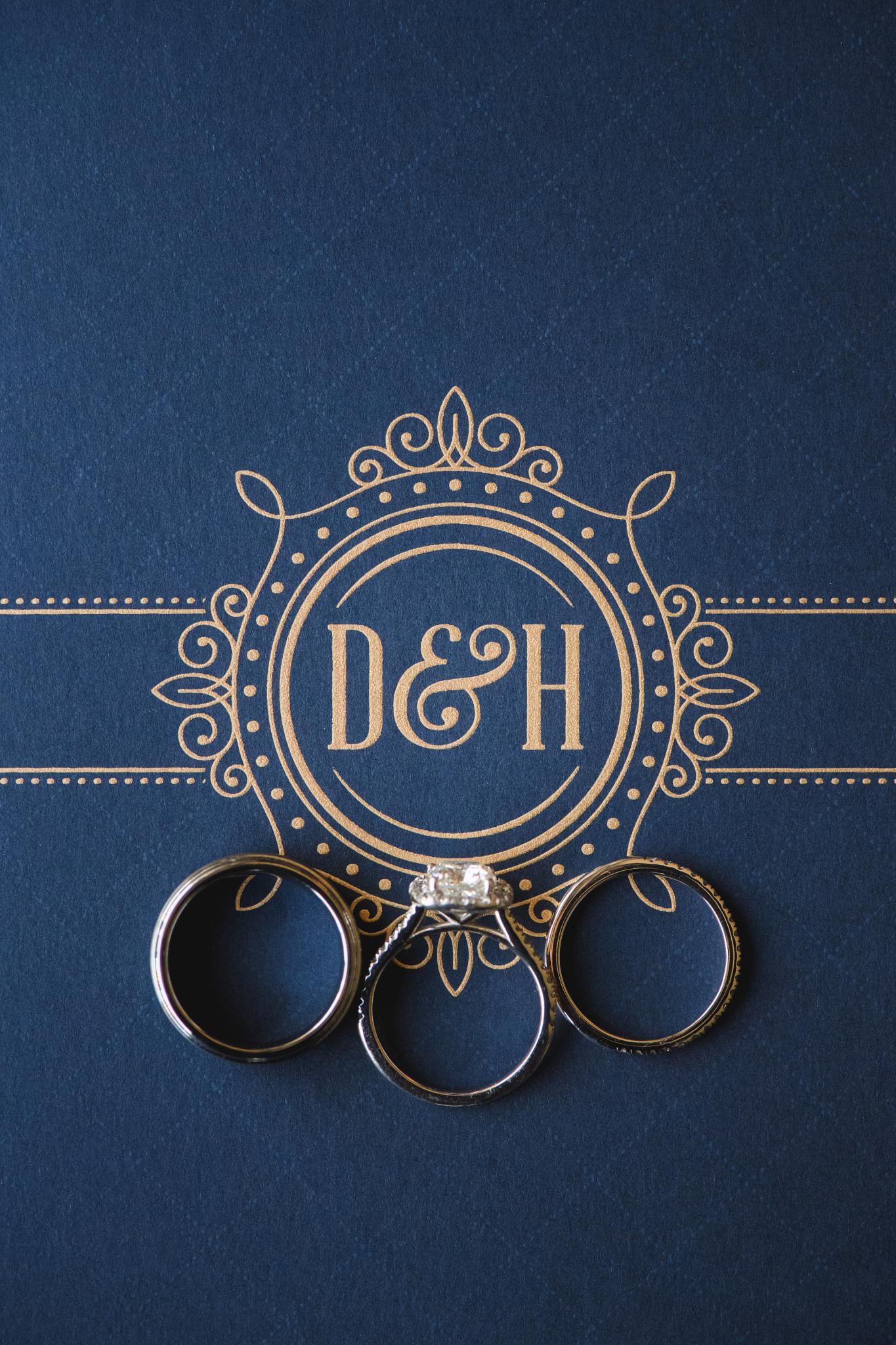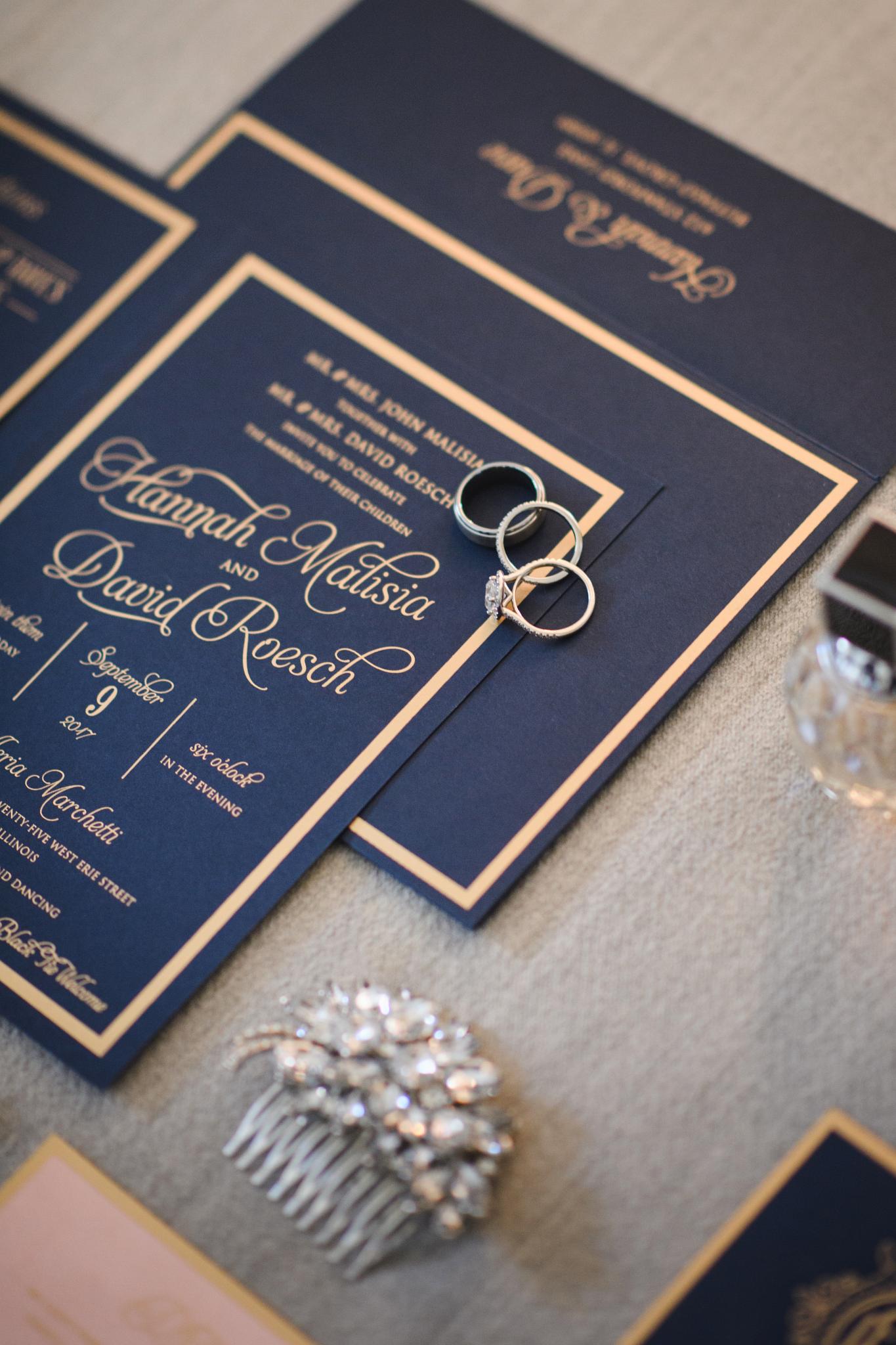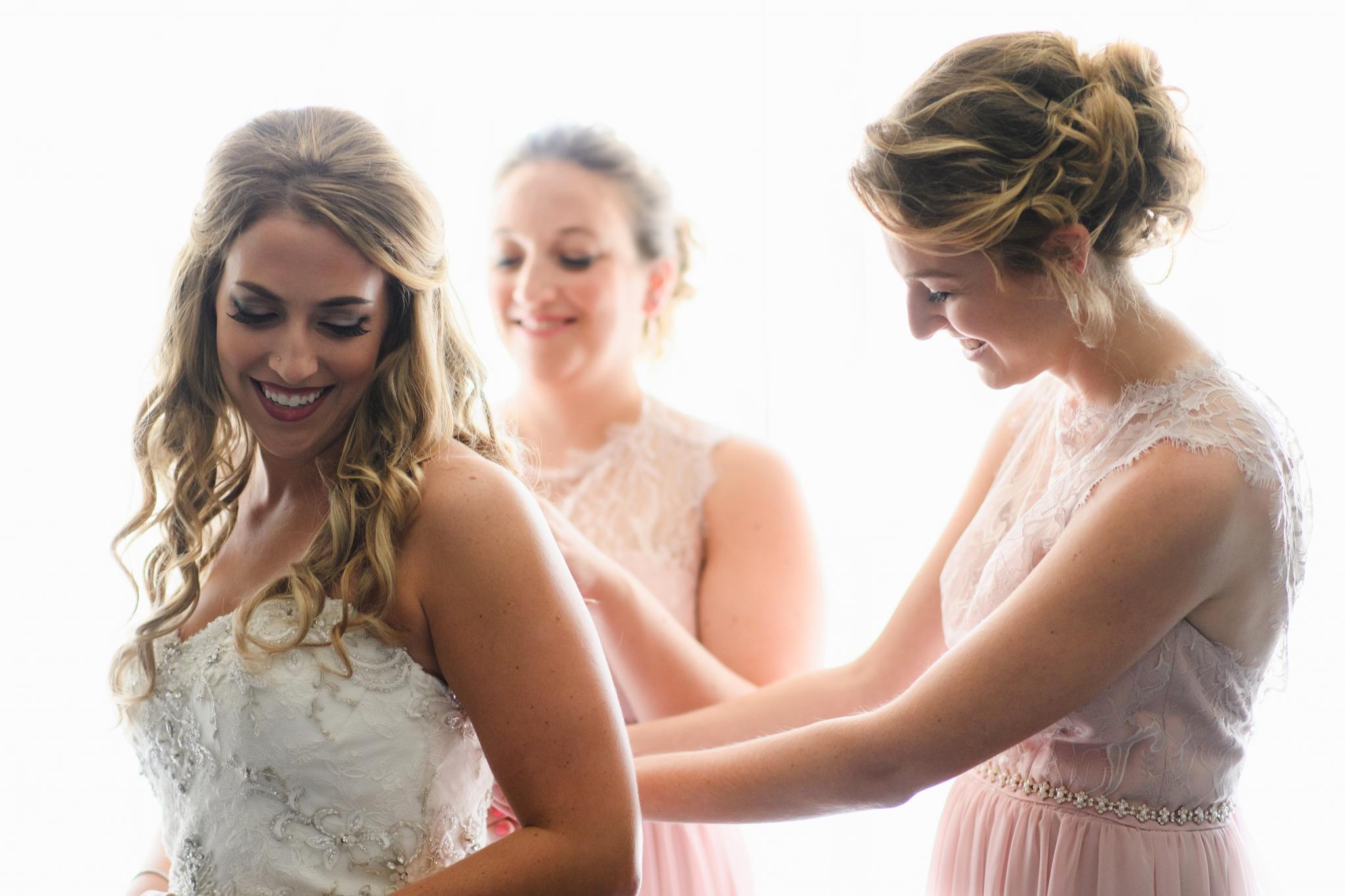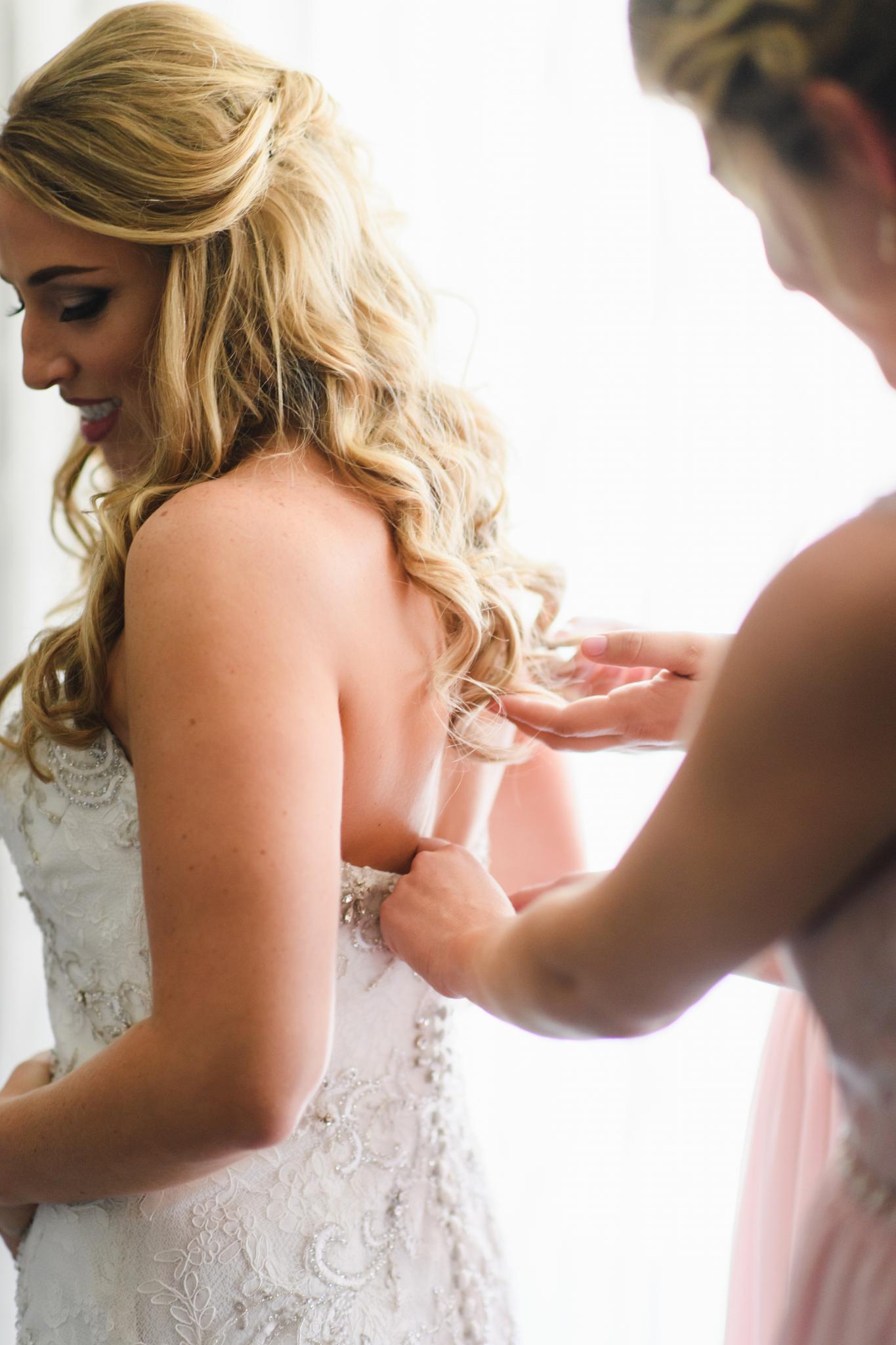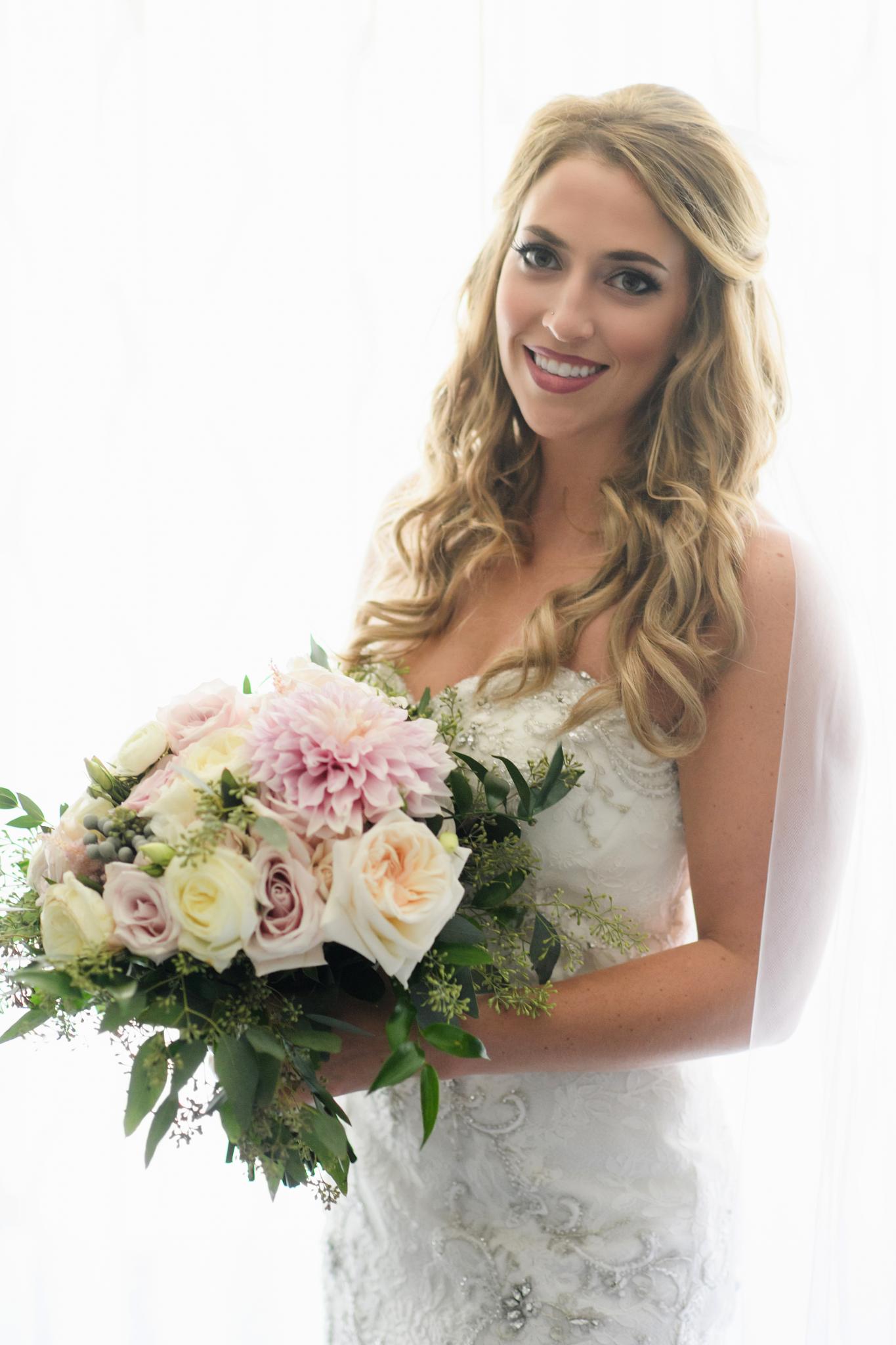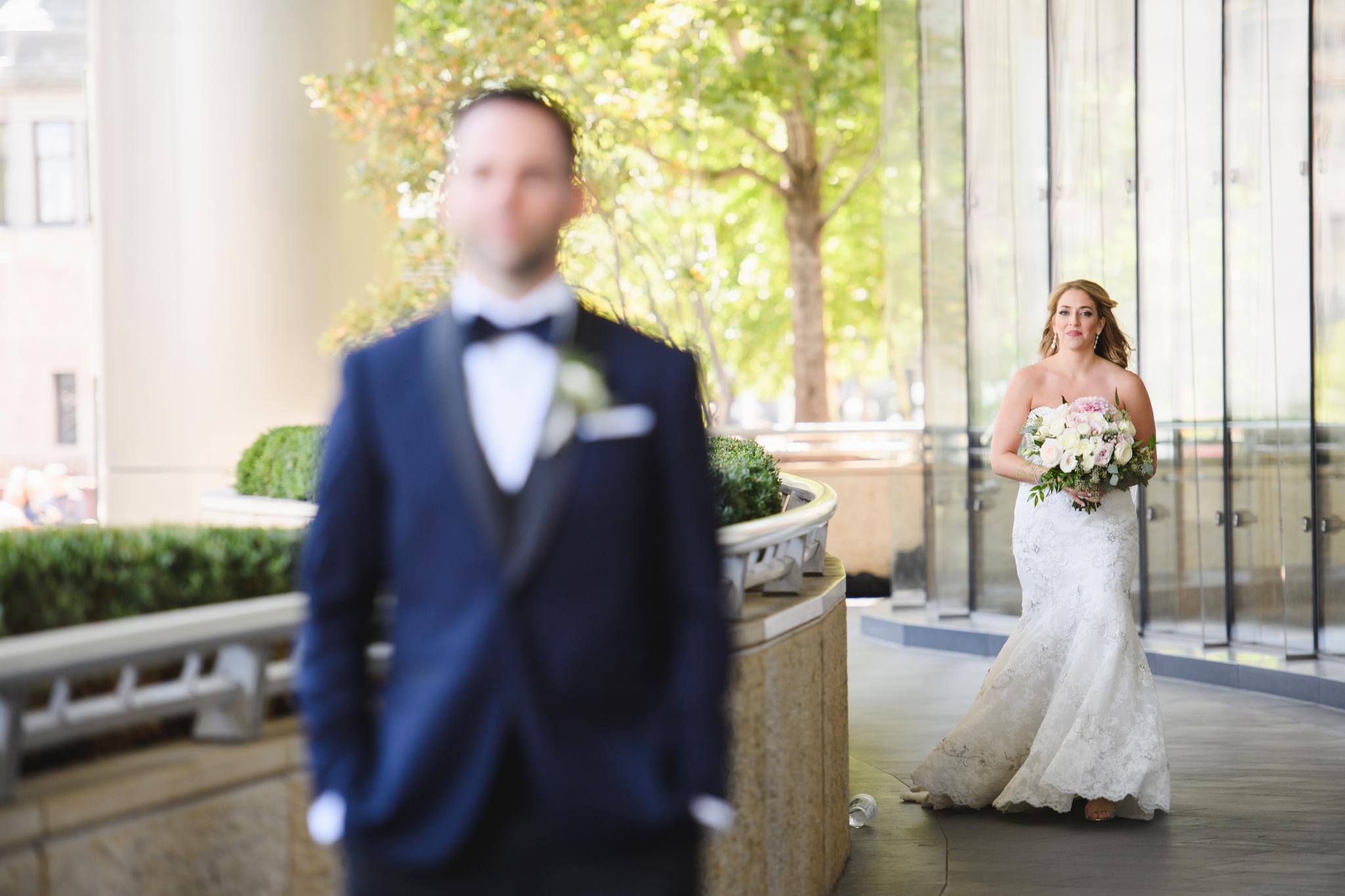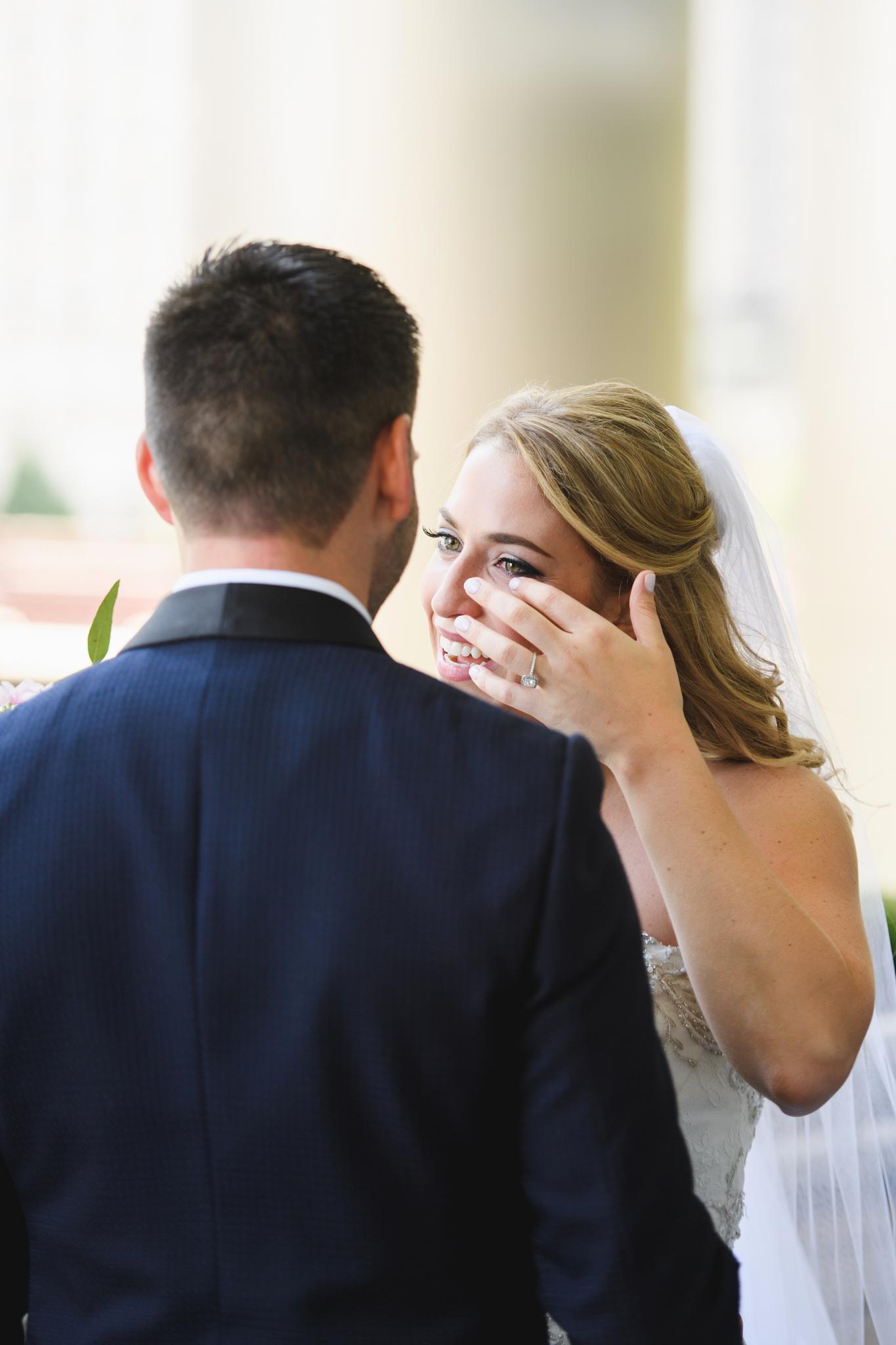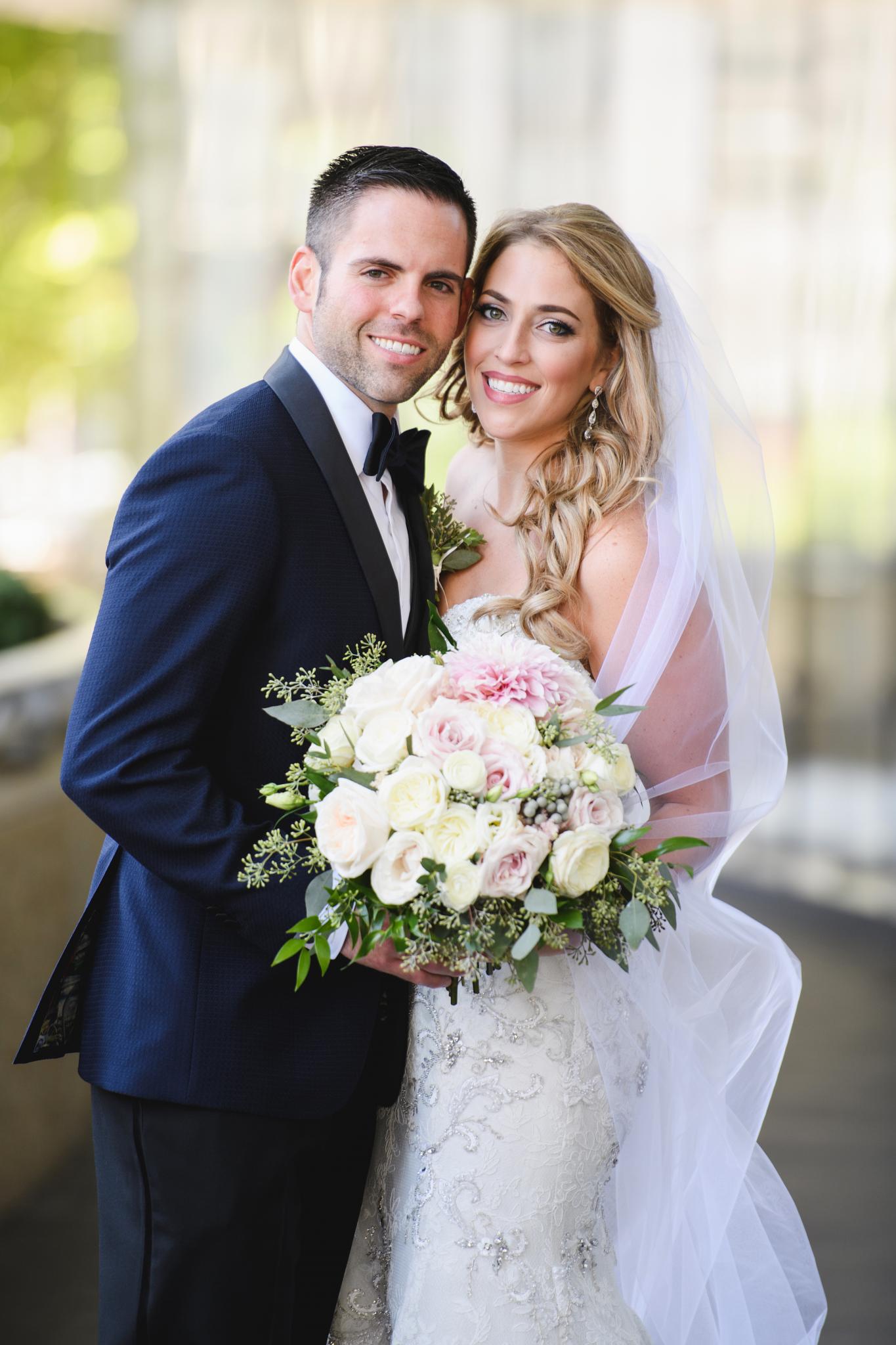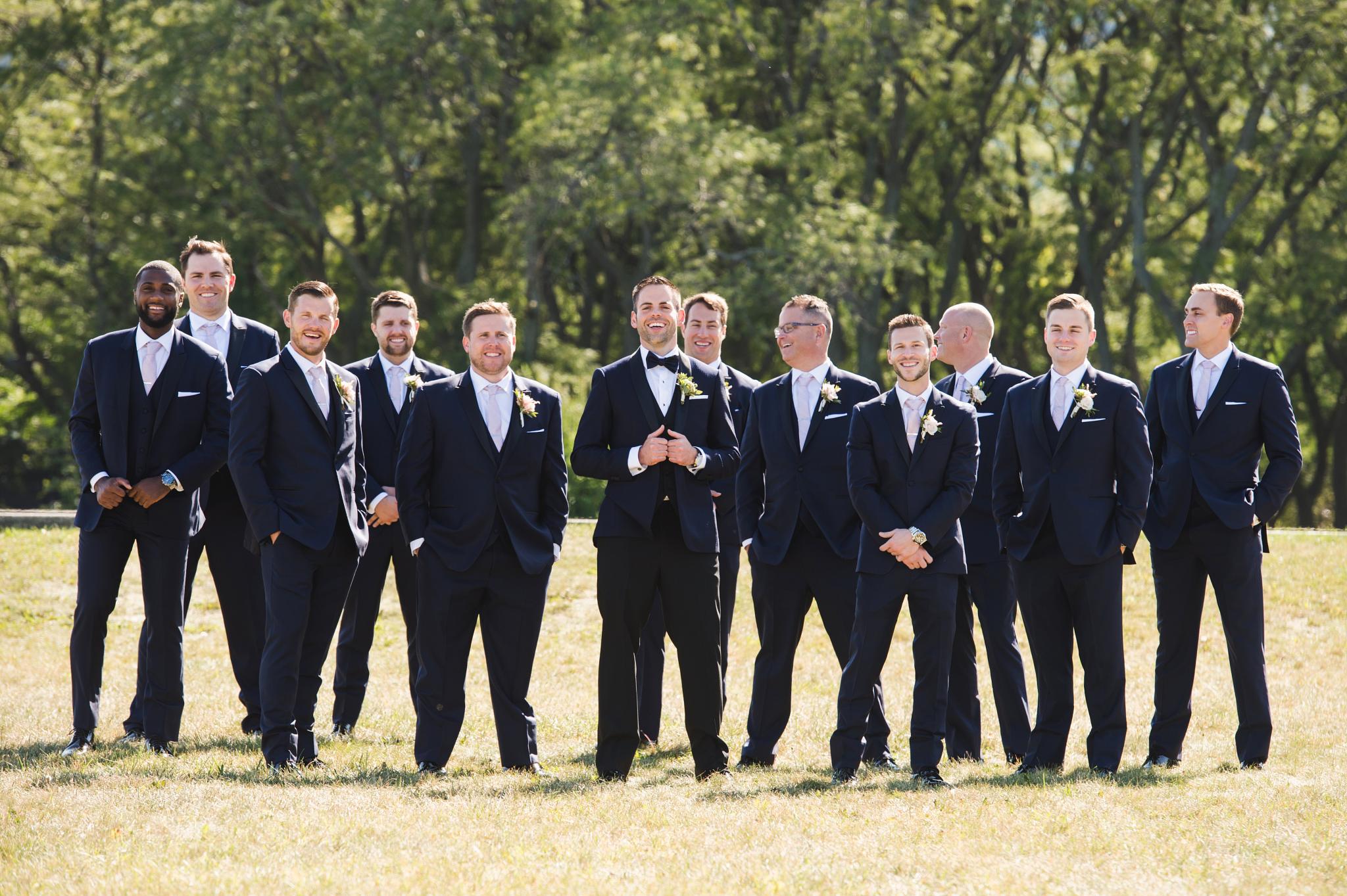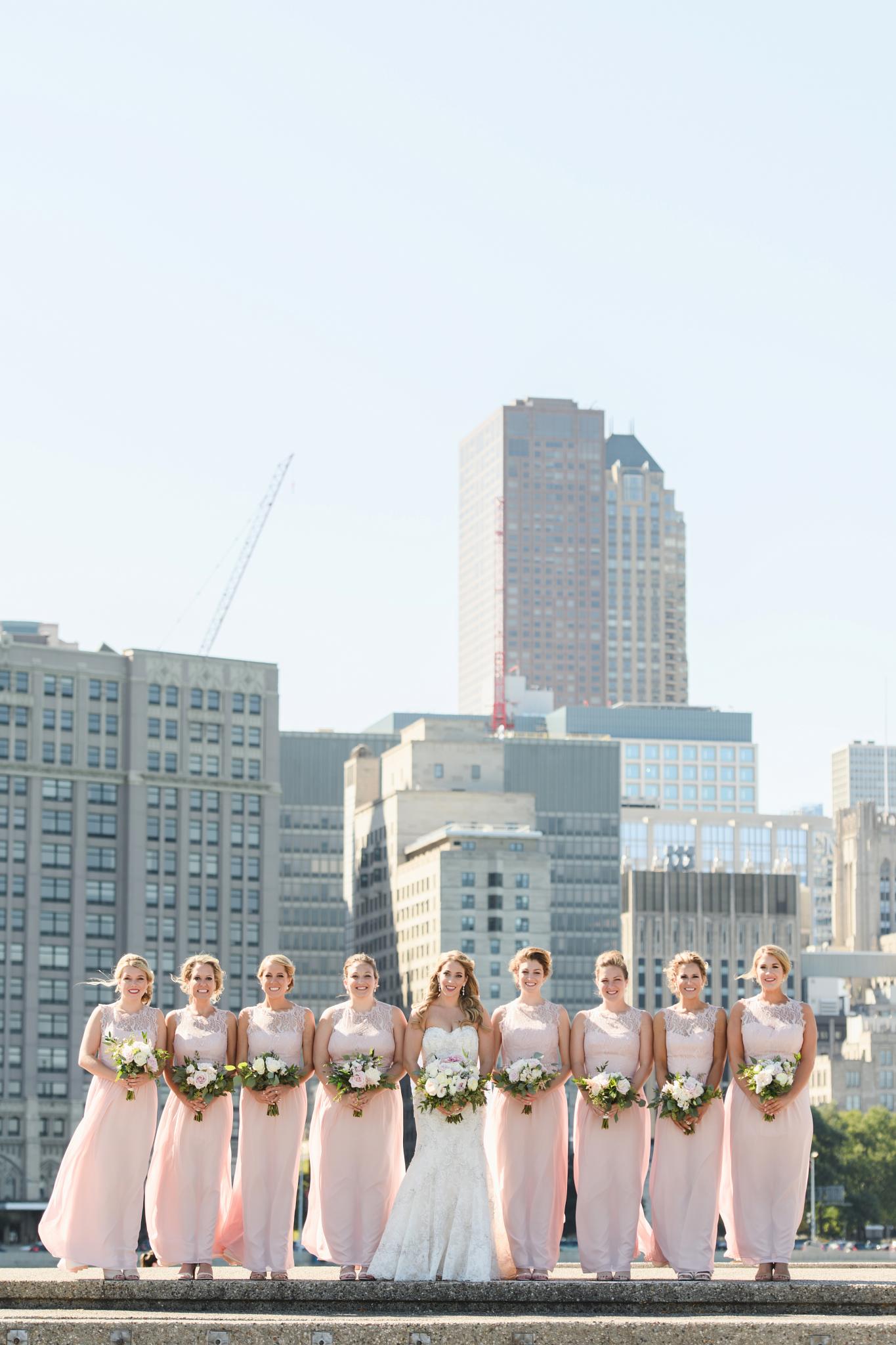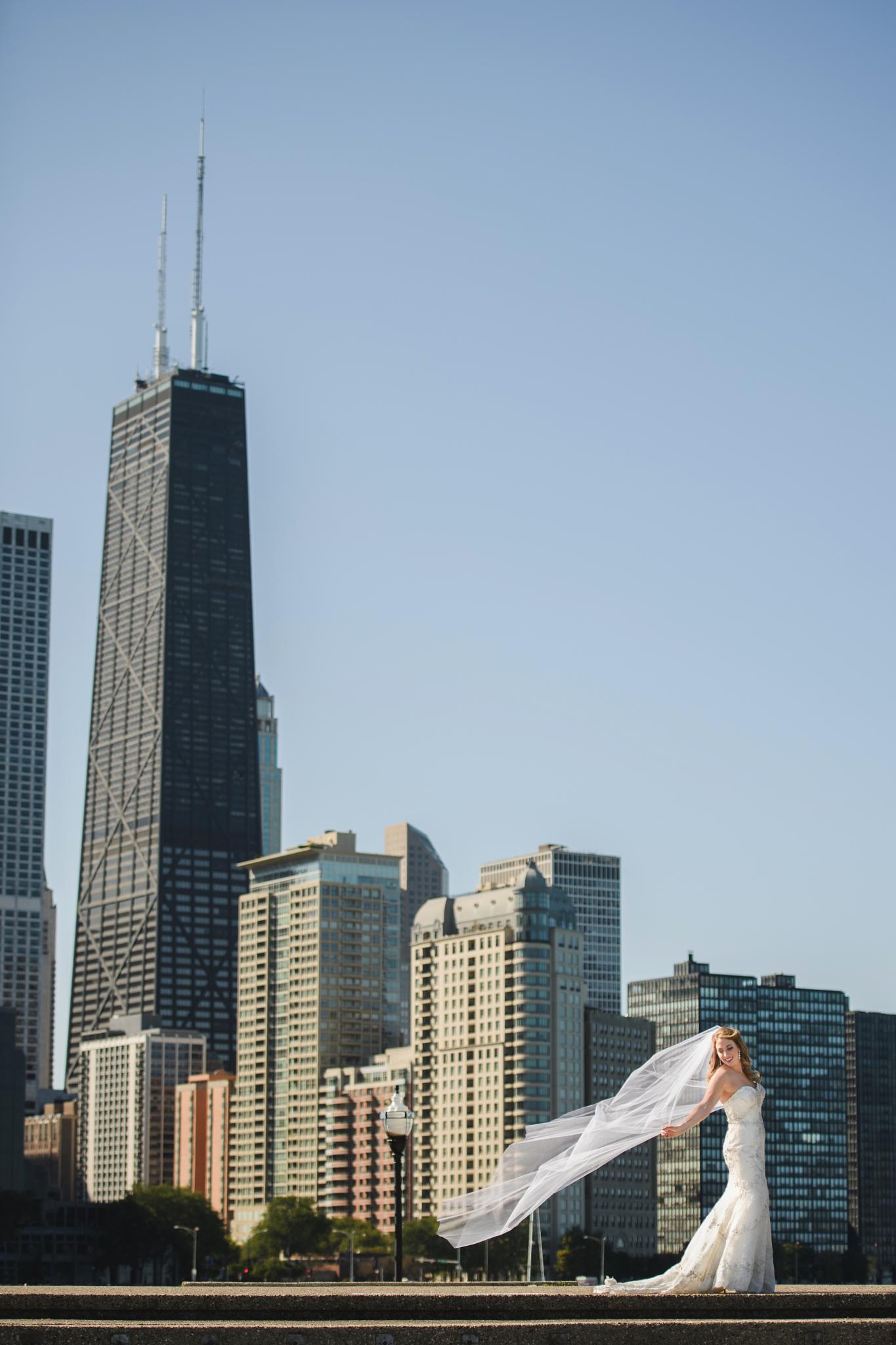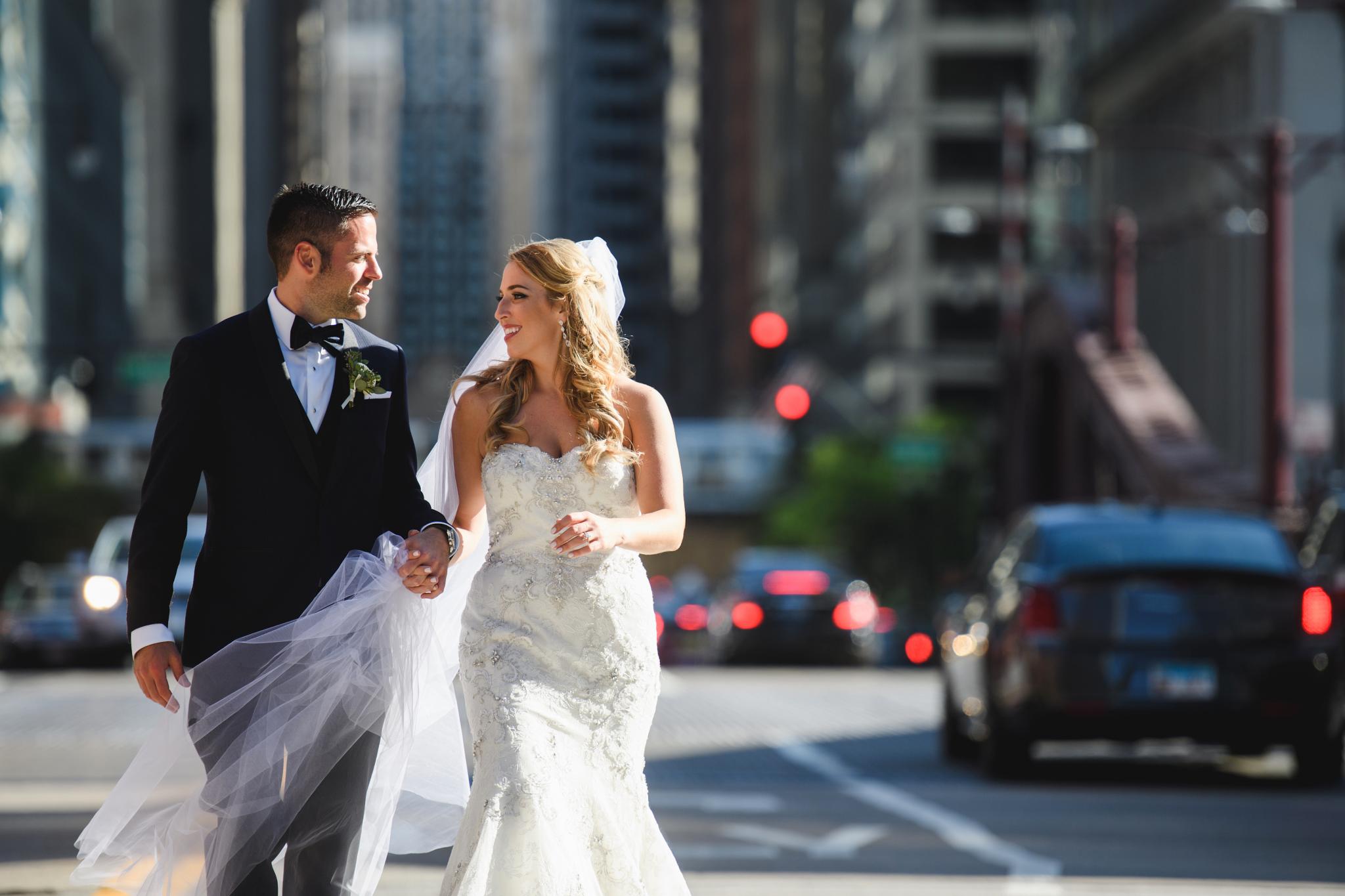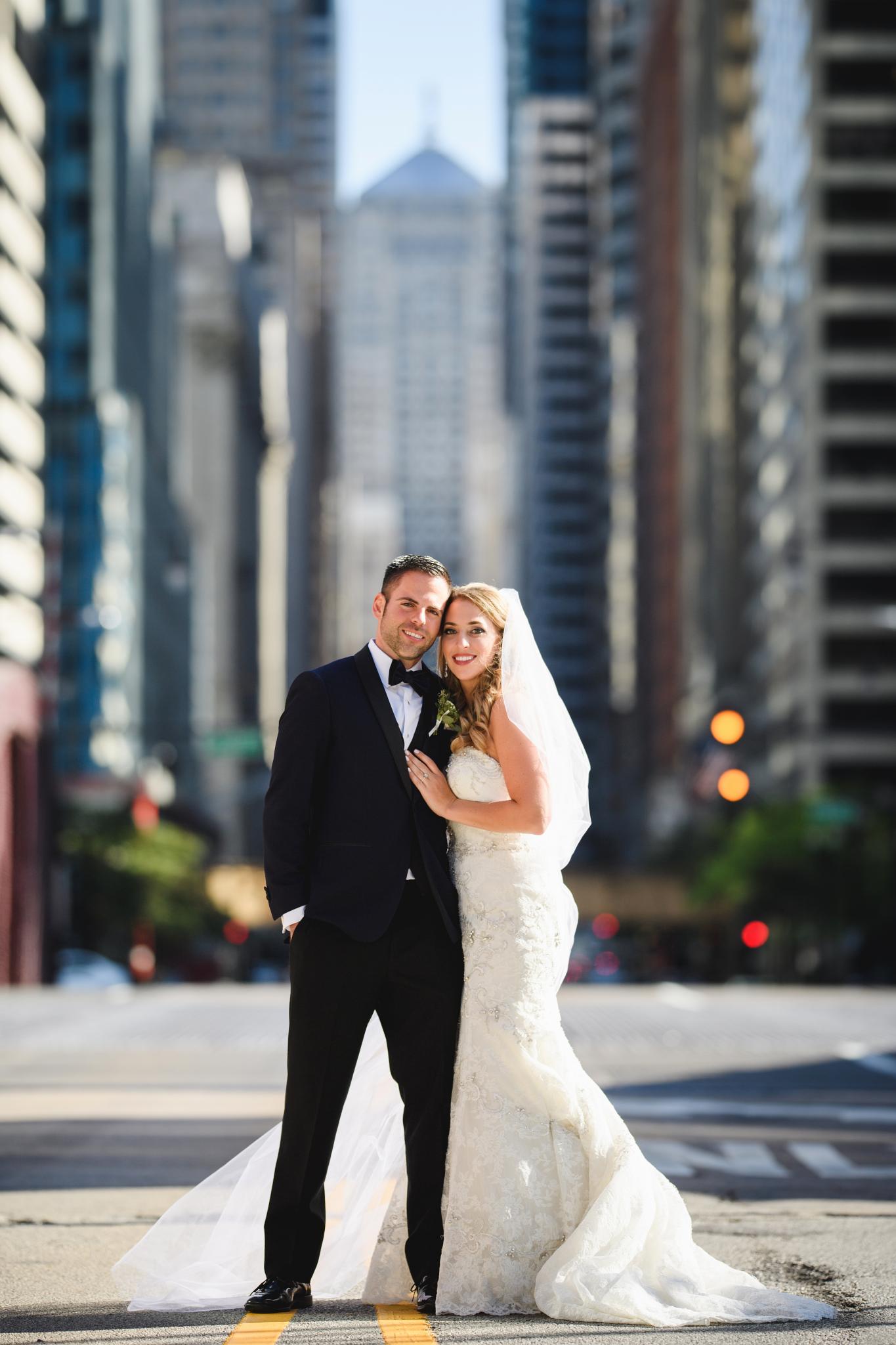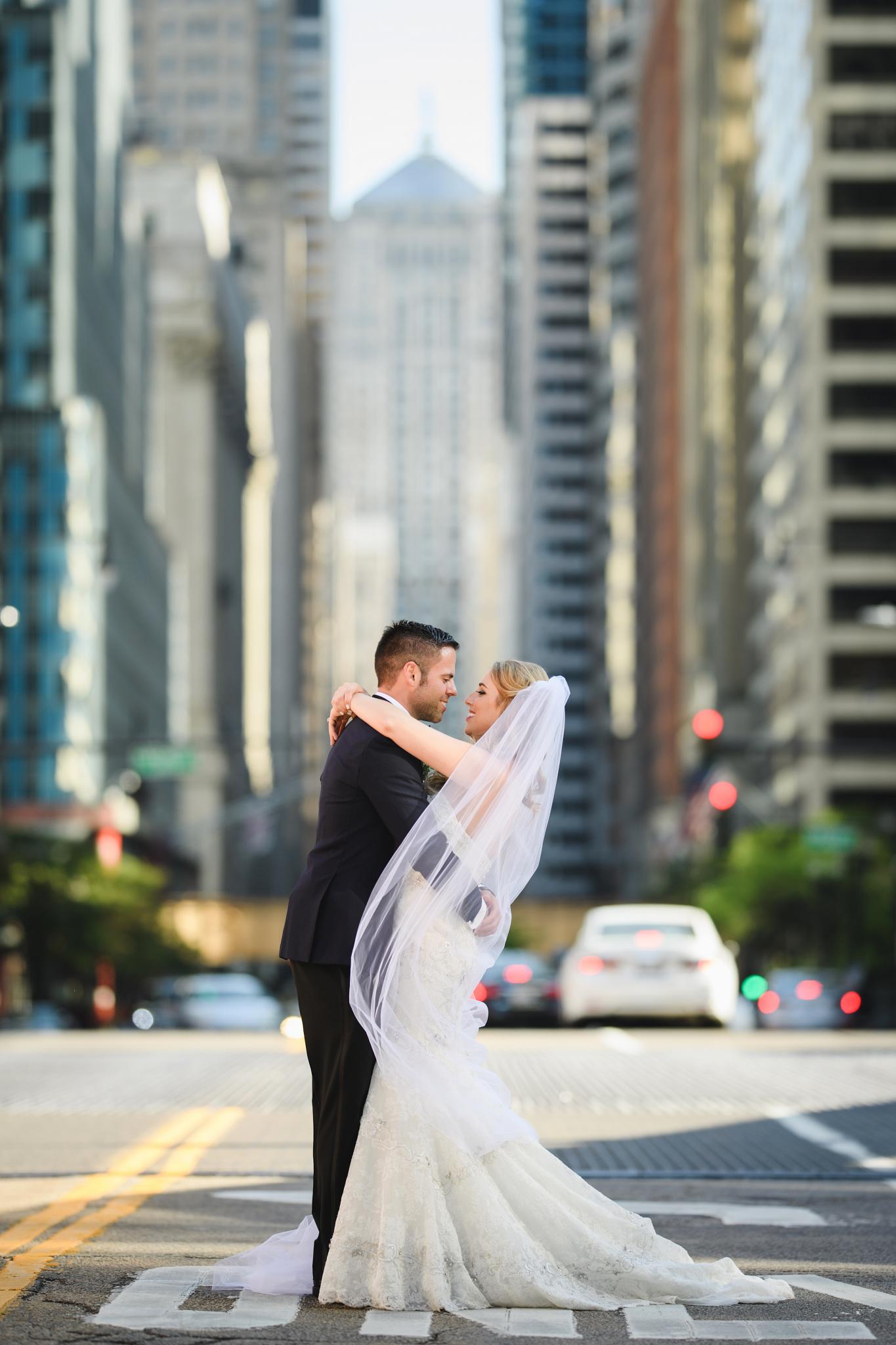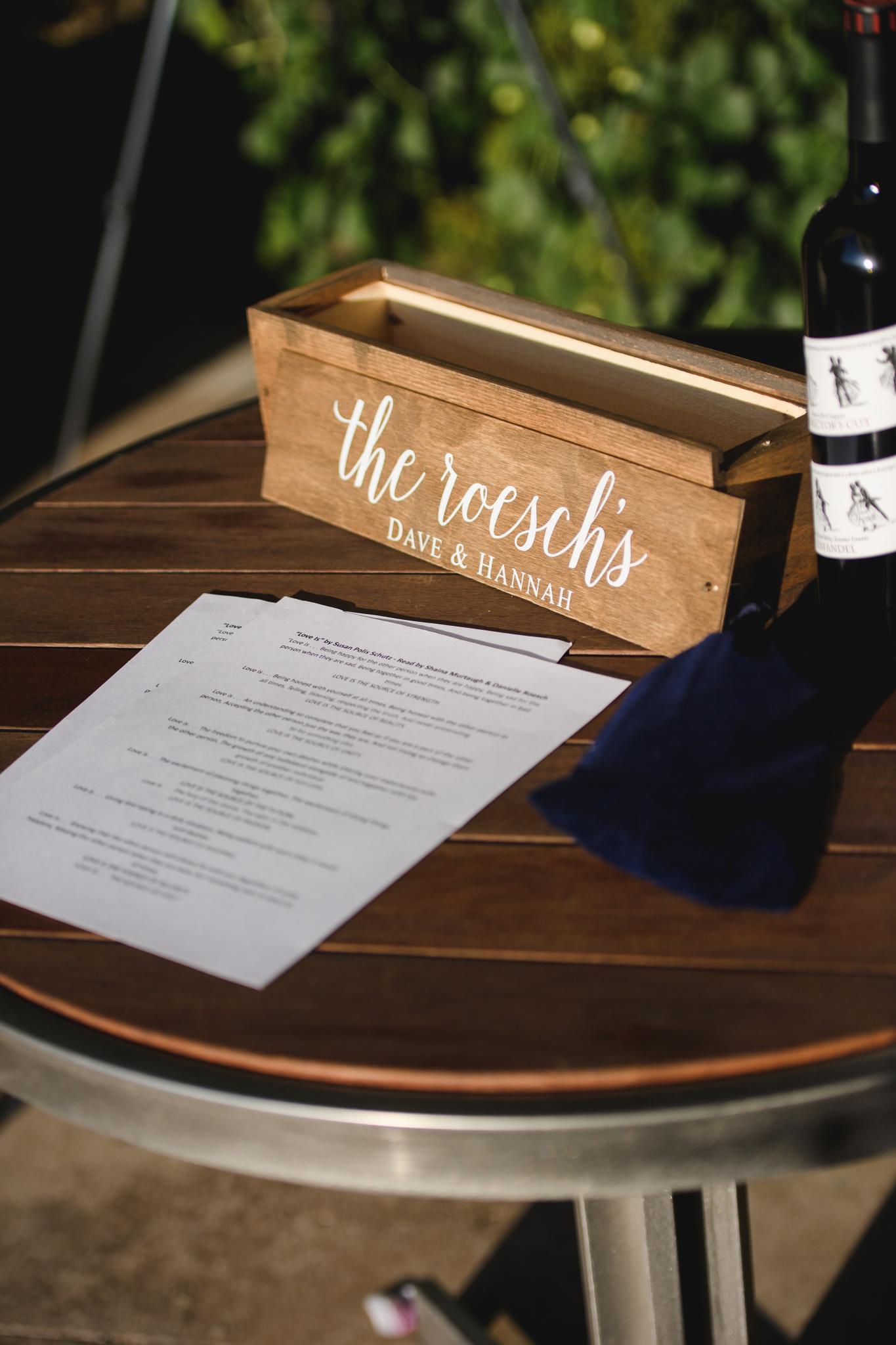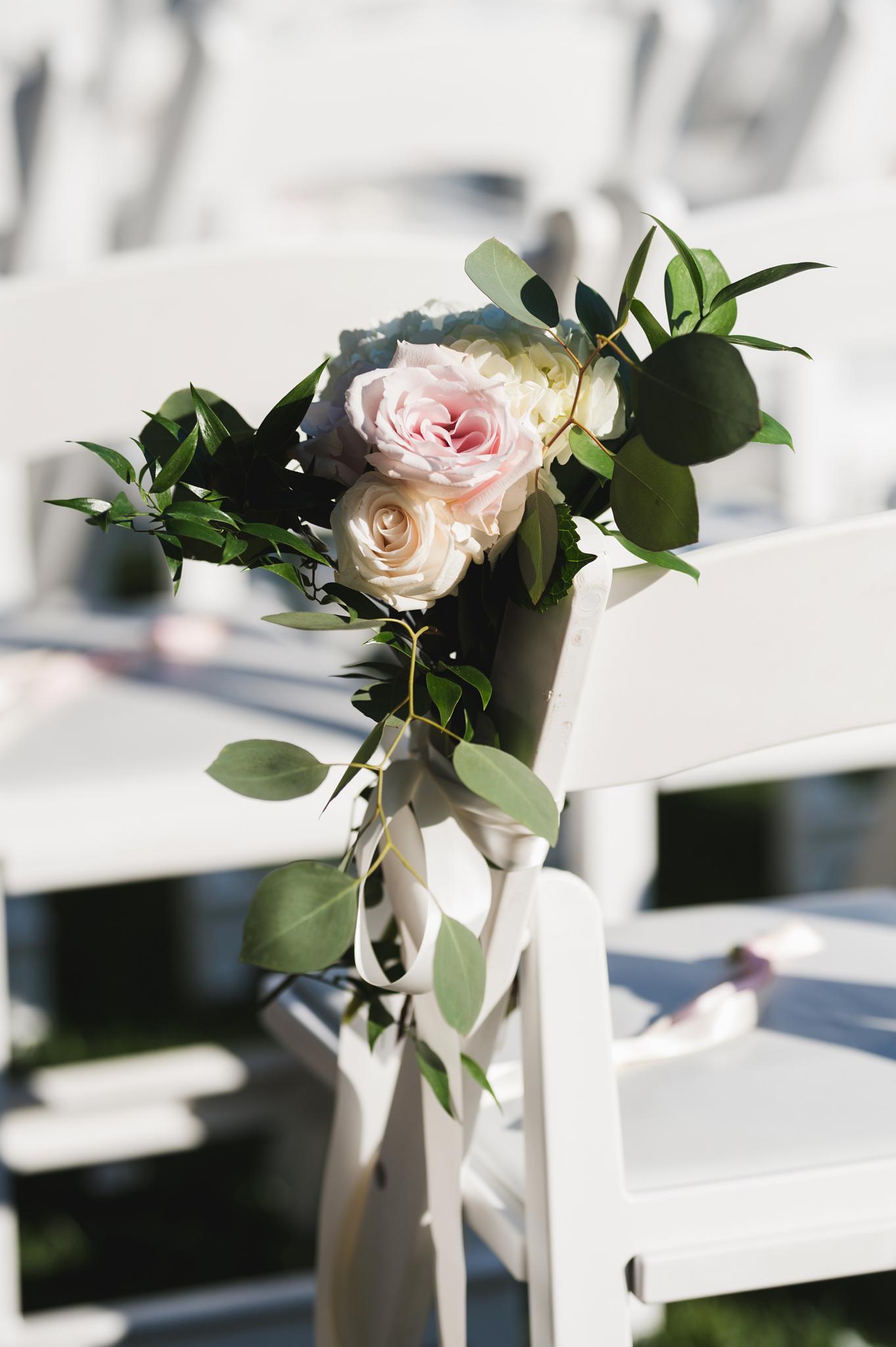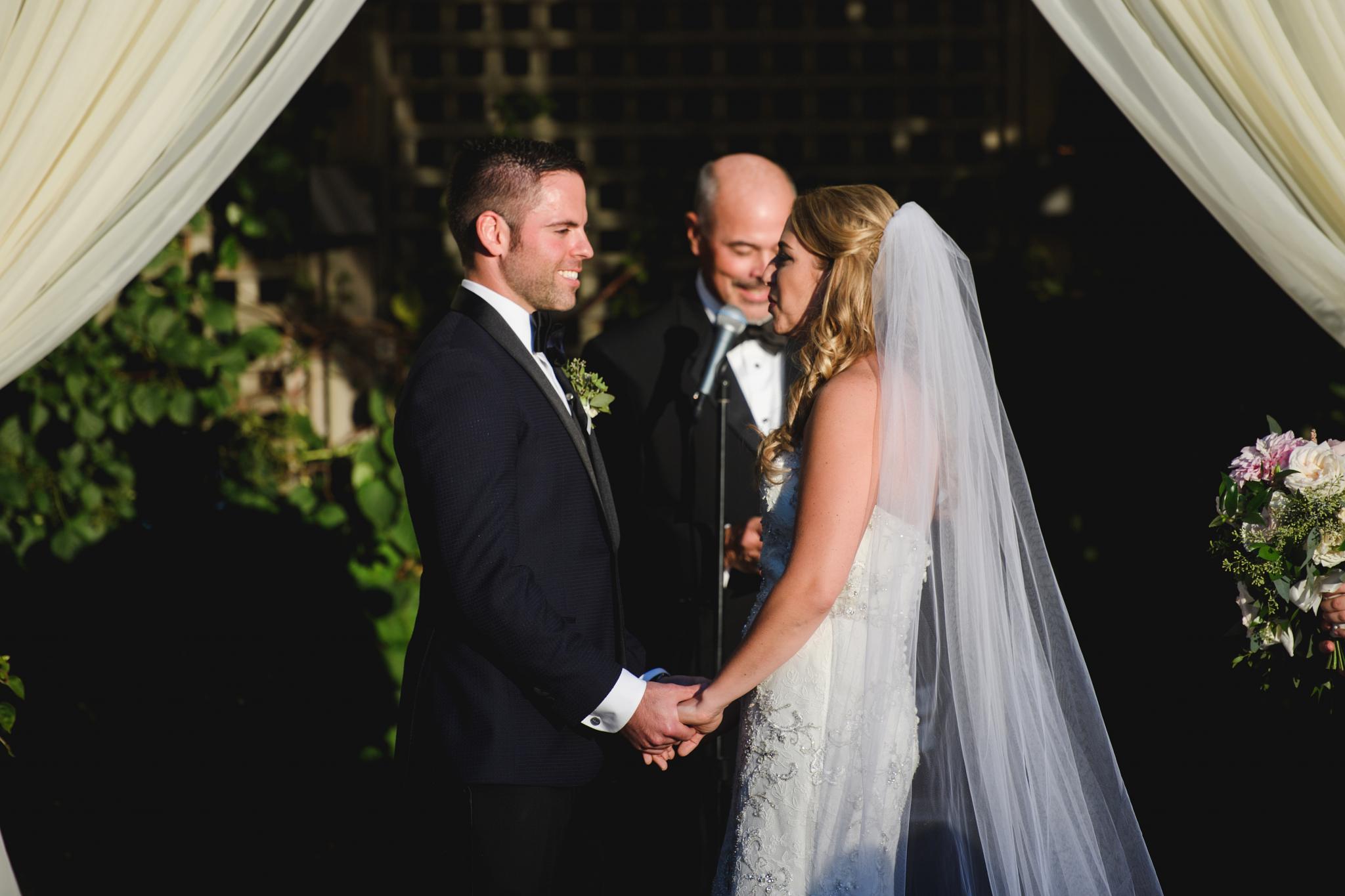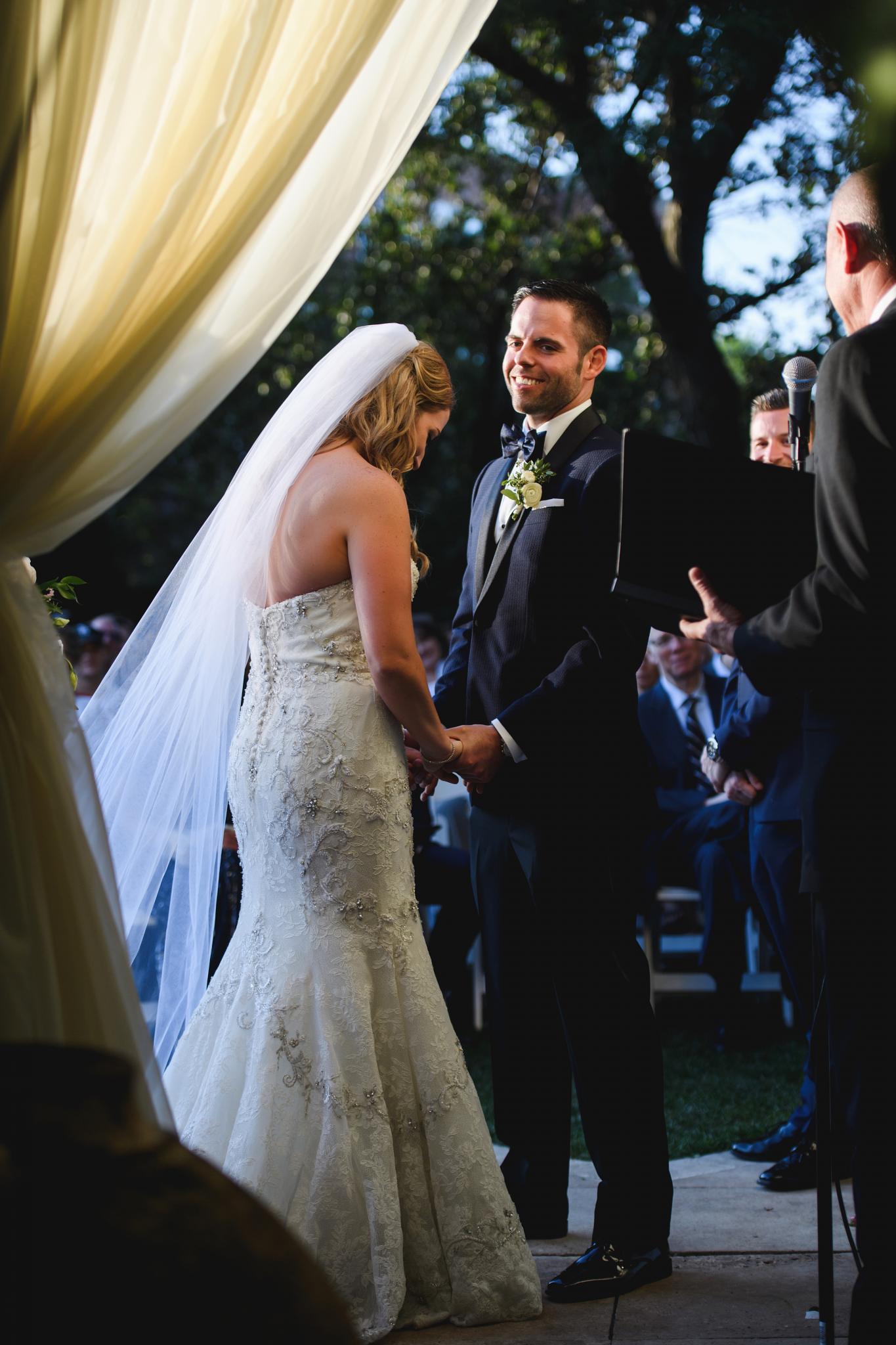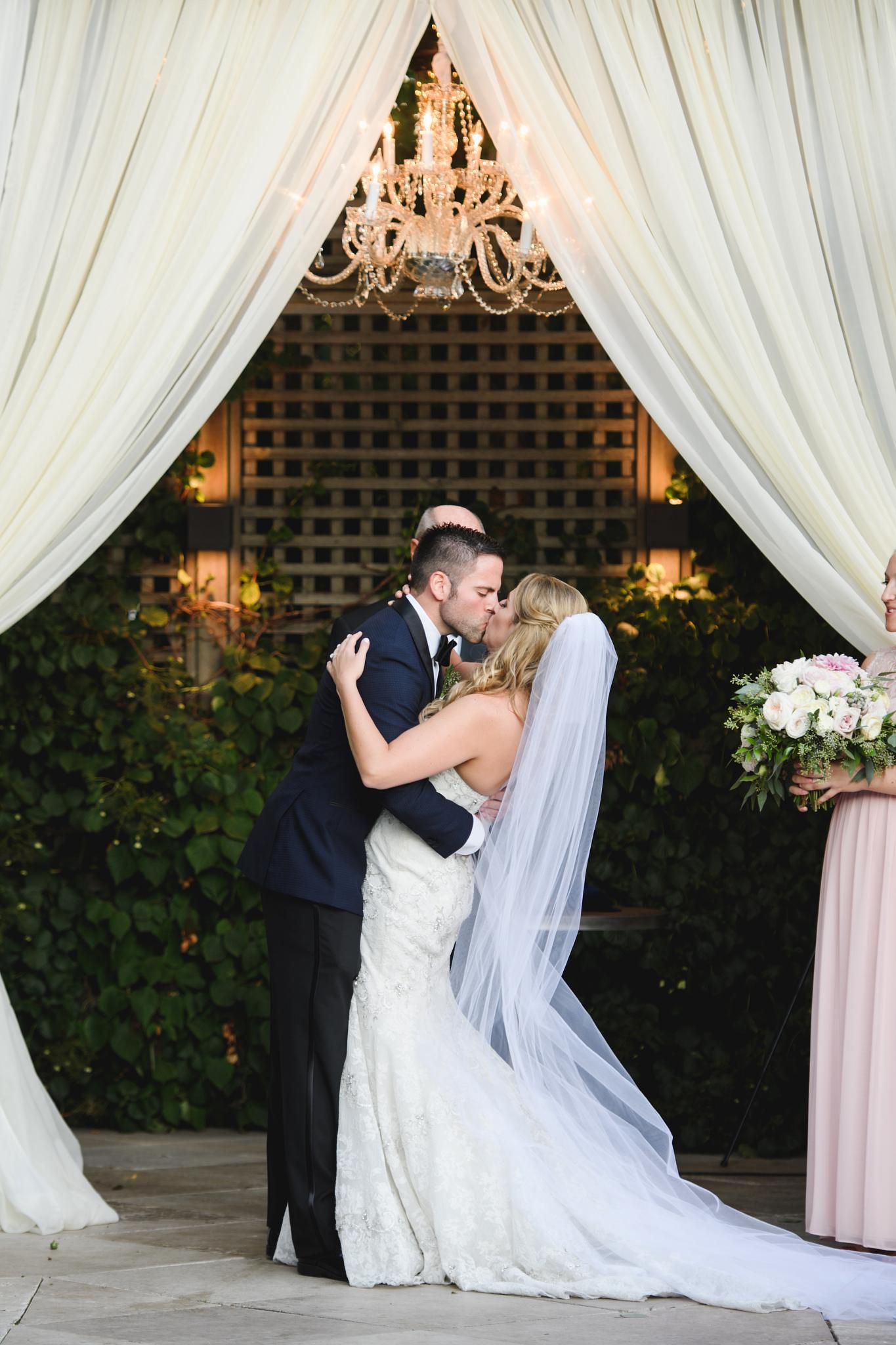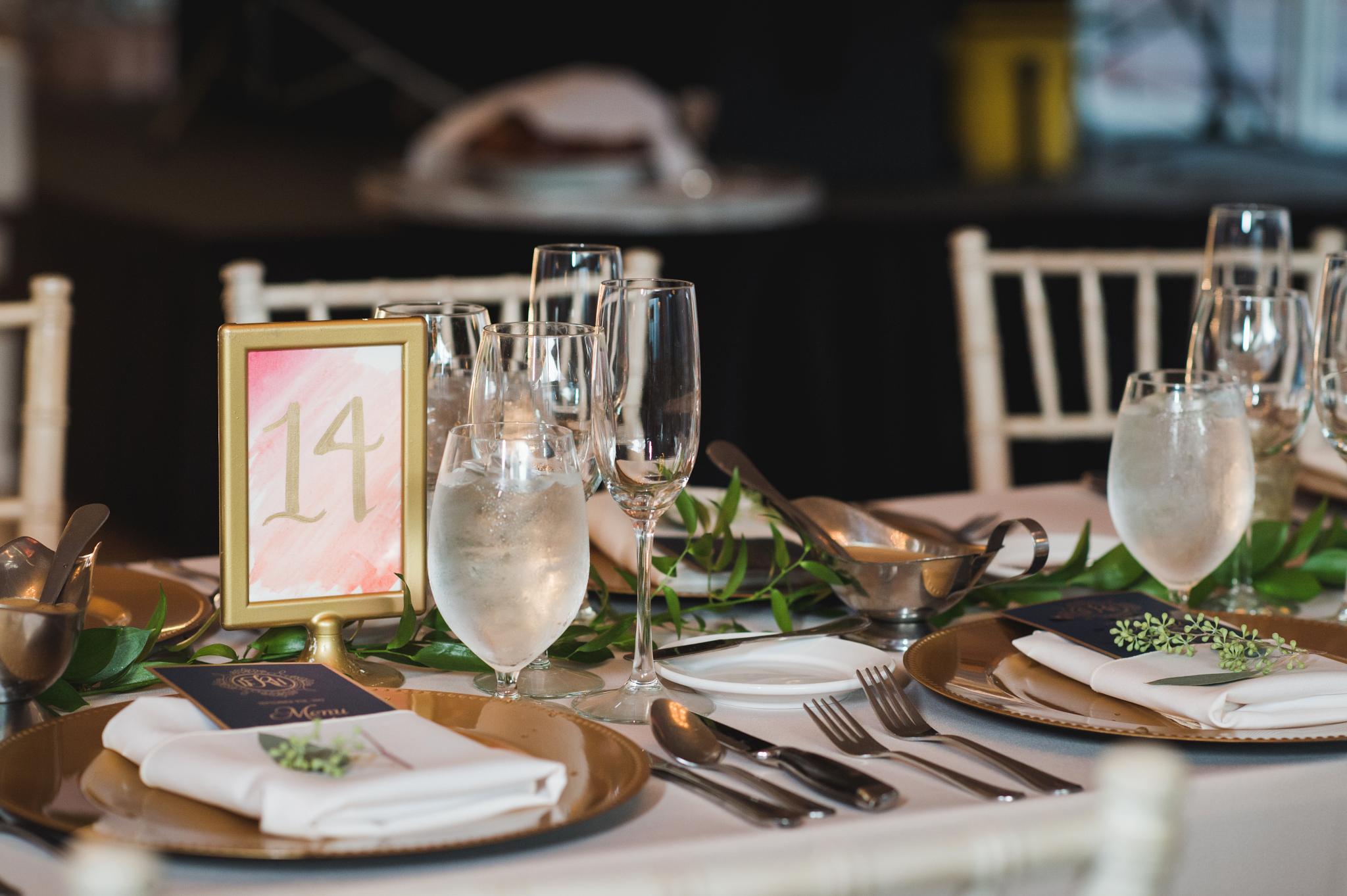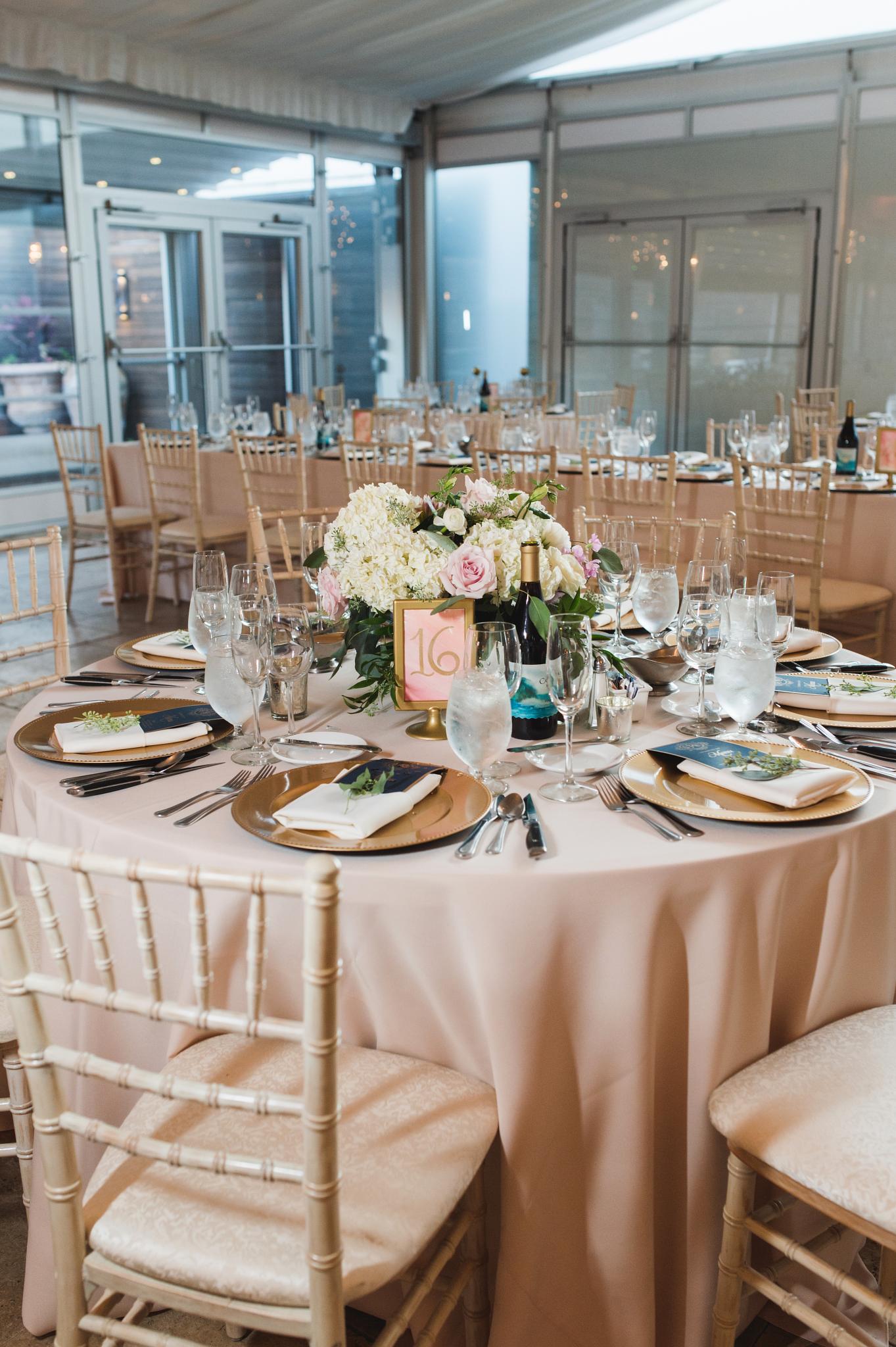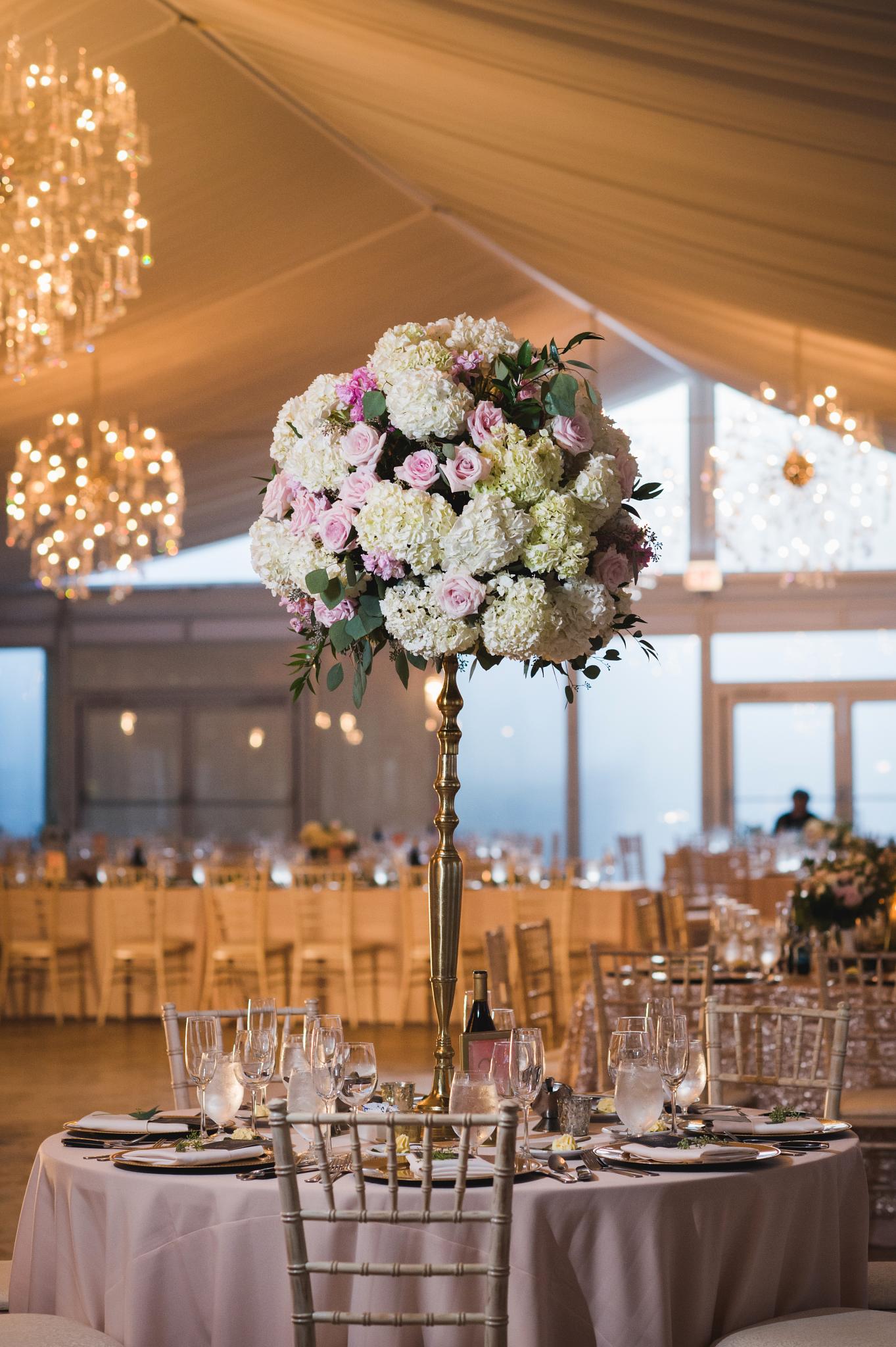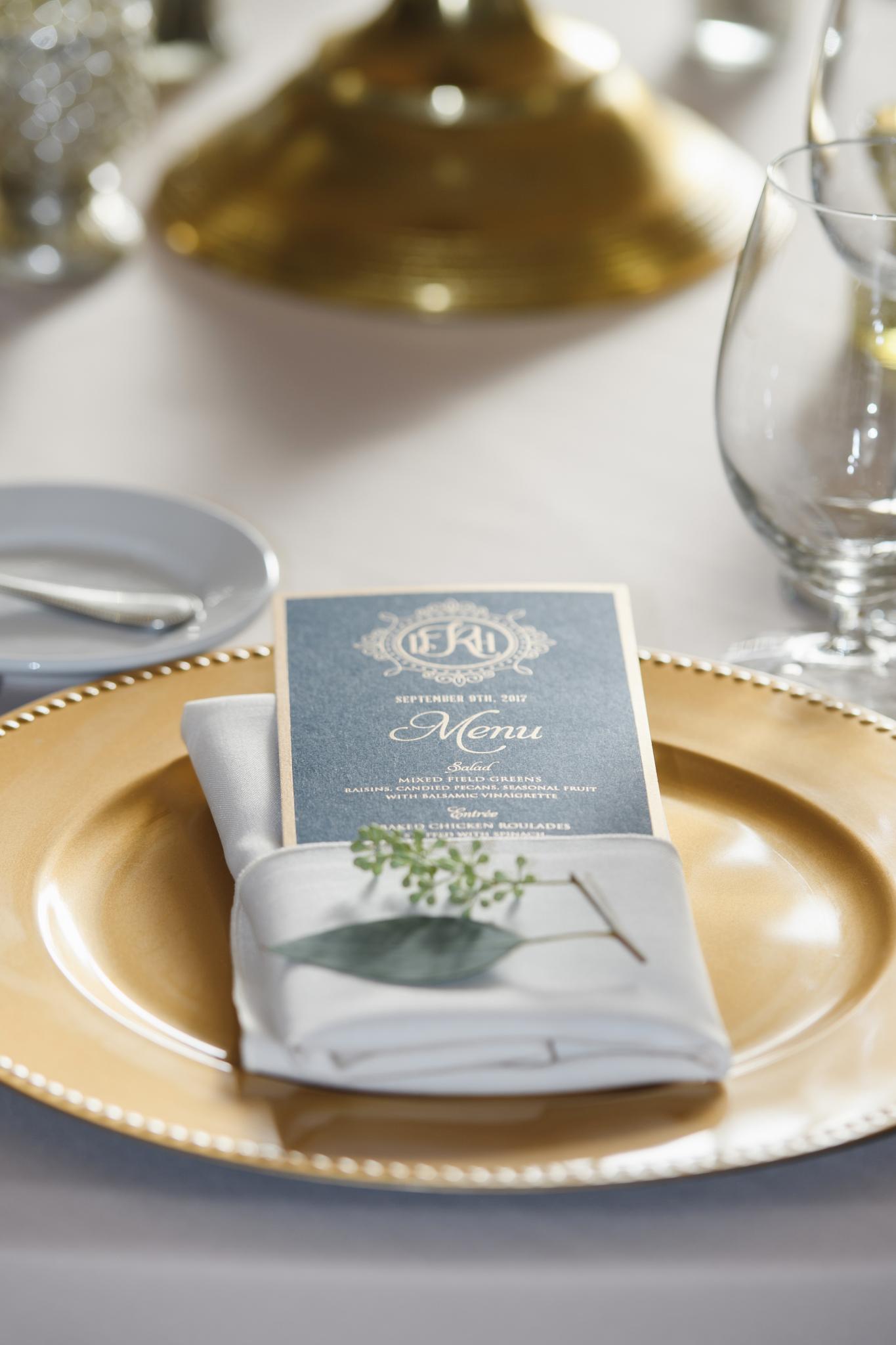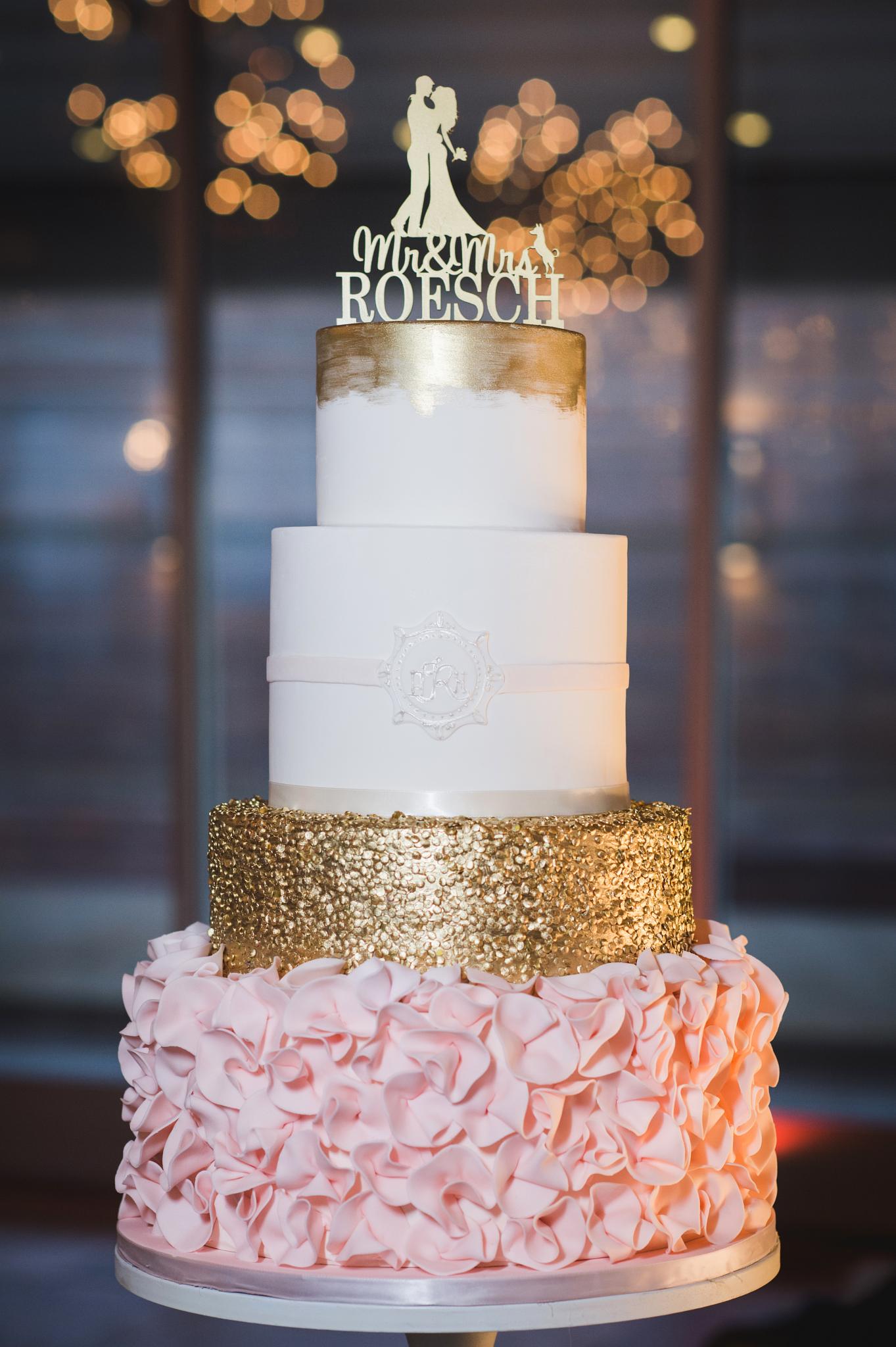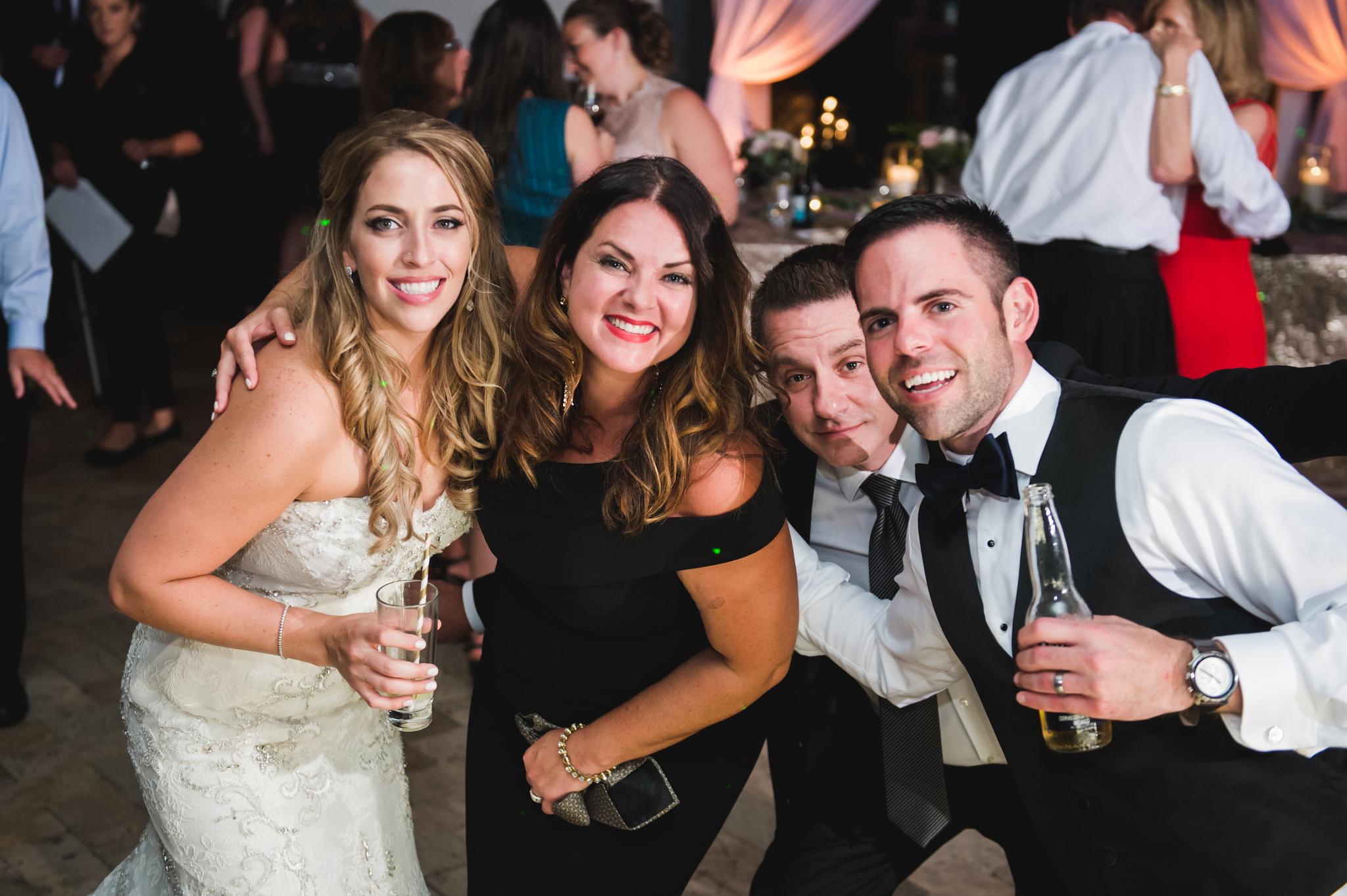 Vendors:
GReyes Photography (photography), Ricky Wolf Media (videography), Galleria Marchetti (reception/ceremony/catering), Plum & Ivy Events (event coordination), Watters via Simply Luxe Bridal Boutique (bride's gown), Jimmy Choo (bride's shoes), Hayley Paige via Bella Bridesmaids (bridesmaids' gowns), Formally Modern Tuxedo (formalwear), Wedding Bands & Co. (bride's engagement ring/wedding band), Ethan Lord Jewelers (groom's wedding band),  Karla Guccione (bride's hair), Rare Bird Beauties (bride's makeup), Smitten Boutique (stationery), Little Shop on the Prairie (floral/decor), Okyne MediaLab (entertainment), Amy Beck Cake Design (wedding cake), MDM Entertainment (LOVE sign/drapery/chandelier), Christine Pace (signage/table numbers)