Dani and Andrew's beautifully rainy wedding day was full of live music and twinkling lights. All photos by Tamara Jaros Photography.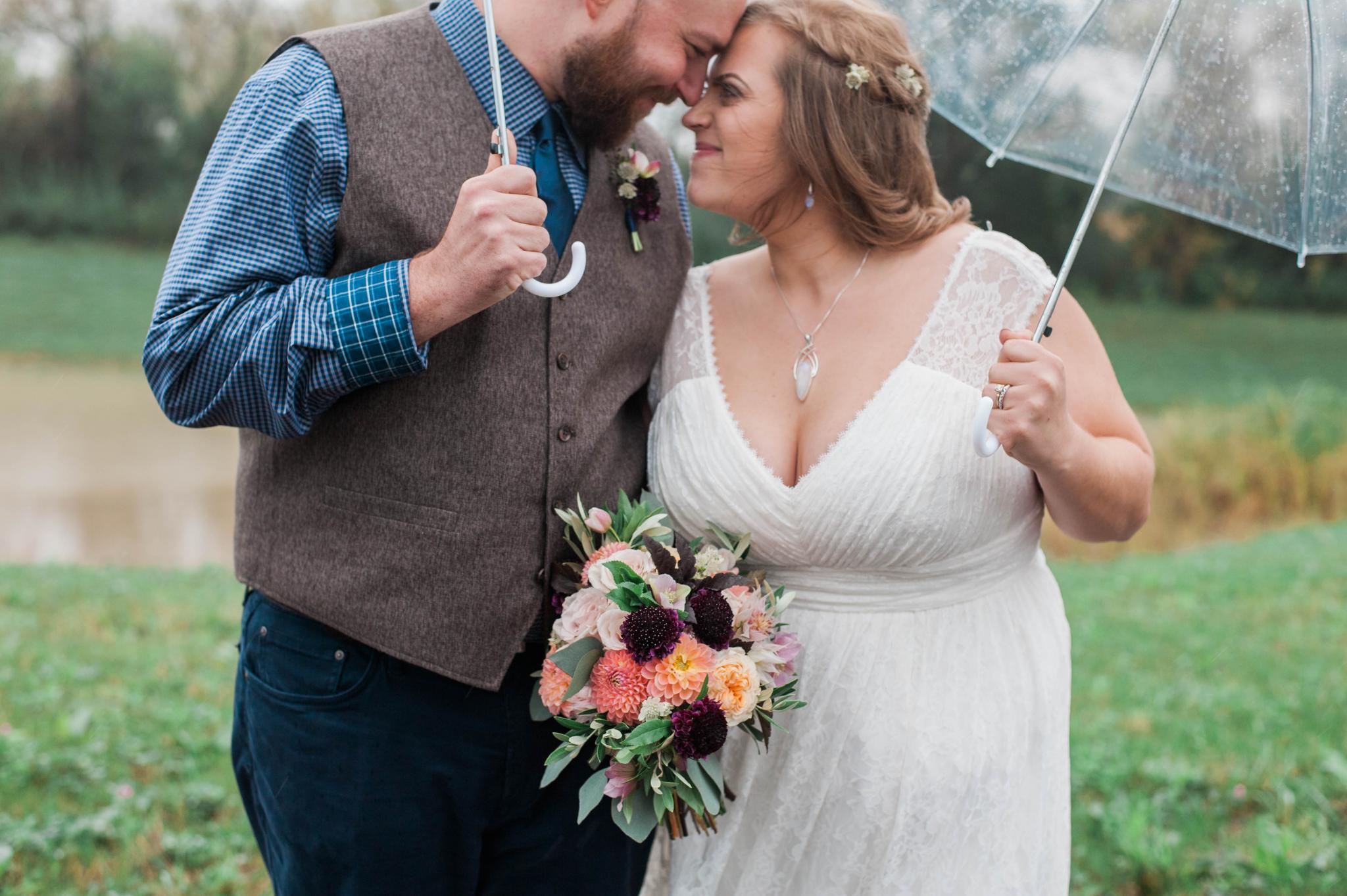 "Andrew and I met through mutual friends and we eventually started playing music together. It was so natural and relaxed. Neither of us forced anything and it just made sense from the start. We had so much in common and just had fun together. With both of us being from the Chicagoland area, having our wedding here was a no-brainer.
Getting ready the morning of our wedding day was super relaxed and fun. I got my hair and makeup done with my maid of honor, Thea, and then we joined friends and family to finish getting ready and enjoy a nerve-calming mimosa or two. The ceremony was absolutely perfect. Andrew and I stood in front of a beautiful wooden altar that was draped in flowers and positioned directly in front of a large, open barn door. Our guests were gifted with a beautiful backdrop of a calming and romantic trickling rainfall. On top of that perfect setting, Thea played guitar in the background while we walked down the aisle. The reception was a rustic, barn-style theme with hundreds of fairy lights draped above the 100' long dining table. We danced, laughed, enjoyed company, and couldn't believe how fast the best day ever went. Andrew and I have been known to throw a party, and we wanted our wedding to be just that. It was a big barn party with yard games, wheel barrows full of tasty beers, the most beautiful flower arrangements, and rustic decor throughout.
As far as favorite memories go, I remember taking a moment and thinking, Wow… all of these people are our closest friends and family and they are all here to celebrate us.  Another favorite moment was when Andrew read his personally written vows to me while the rain fell behind us. Talk about feels!"