Dave and Casey chose to highlight Chicago Cultural Center's natural beauty using a soft palette and gentle-toned florals. All photos by Kenny Kim Photography.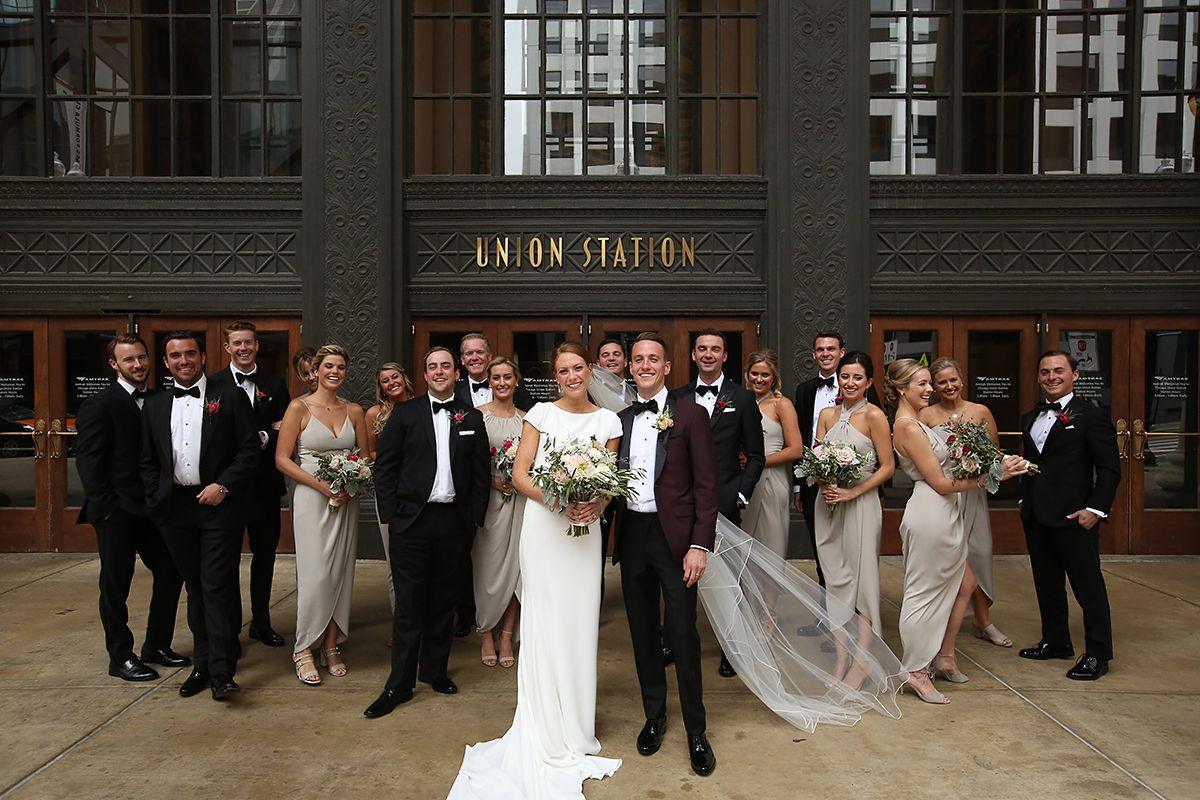 "Dave and I met at a happy hour when we both worked at the same market research company. We instantly bonded over our similar taste in music, which came as a surprise to the both of us because our style is not for everyone. We love to nurture our sense of adventure, particularly when it comes to traveling. Together, we tackle our anxieties in exchange for once-in-a-lifetime experiences, which have included a hot air balloon ride in Turkey, a trip to an ice cave in Iceland, and fending off fist-size bugs while being served a local delicatessen, pig intestines. YUM! Lastly, Dave and I are both total goofballs. At the risk of sounding corny, laughter has been the binding force of our relationship. Dave is hilarious and that's what I love most about him.
The morning of our wedding day, I was joined by my bridesmaids and mom bright and early in my suite at the Intercontinental Hotel on Michigan Ave. Cayli Johannesen (hair) and Suzanne from Laura Mercier (makeup) were the glam dream team, and had everyone looking stunning despite the fact that Friday's rehearsal dinner-turned-party went a little later (read: much later) than anticipated. Dave had all of his groomsmen over at our apartment, where they kept busy Youtubing how to tie a bow-tie.
For the reception, I wanted to ensure the room was glowing so as to highlight rather than overwhelm the beauty and detail of Preston Bradley Hall. We chose to fill the room with an eclectic arrangement of silver lanterns with white candles, and kept the flowers primarily neutral. Most importantly, I wanted to ensure all of our guests had a good time. The food from Limelight was on point, the drinks were flowing, and then Stan's Donuts arrived. What else can you ask for? Later in the evening, my dad's infamous Mick Jagger impression had the crowd turned up, and as if we weren't already sure, the shredded dance floor (literally) certainly offered enough evidence that our guests got down to party.
Dave and I both agree that the pinnacle was seeing each other for the first time at Old St. Pats during the wedding ceremony. It was such an emotional and overwhelming moment that felt frozen in time. The entire day/evening was flawless and we felt so happy and loved."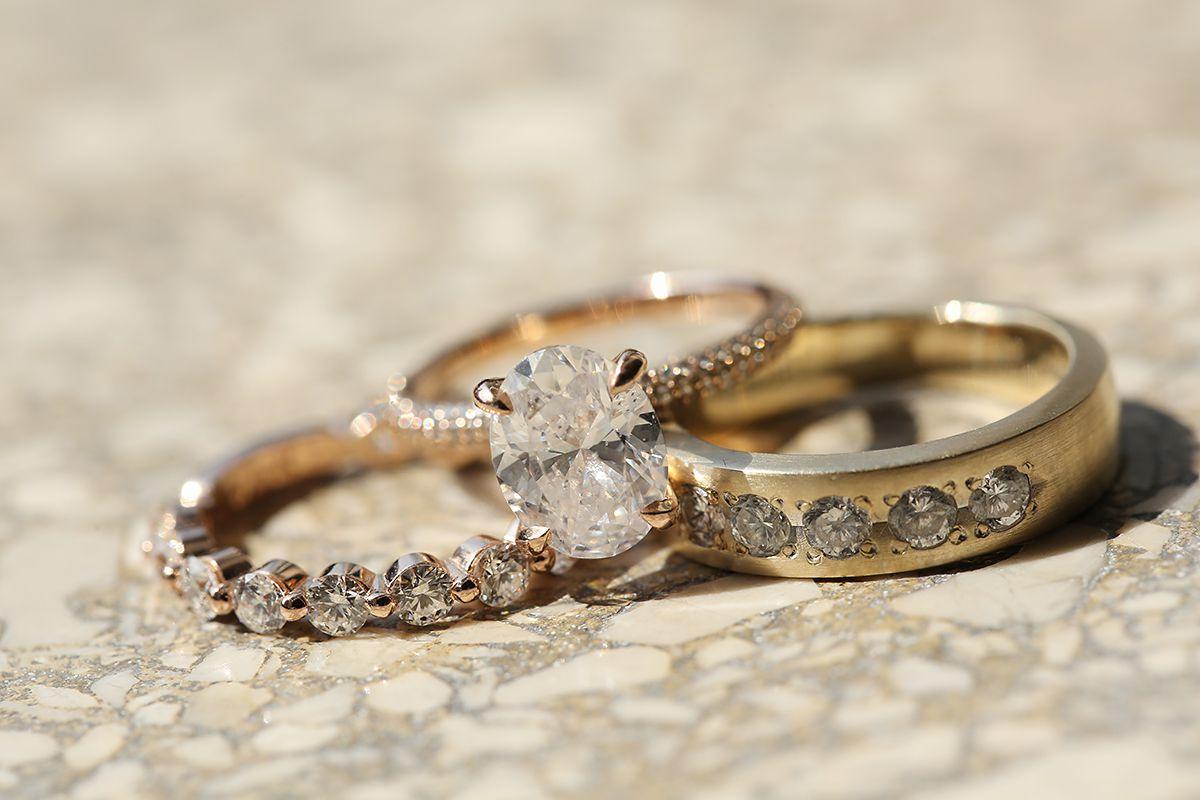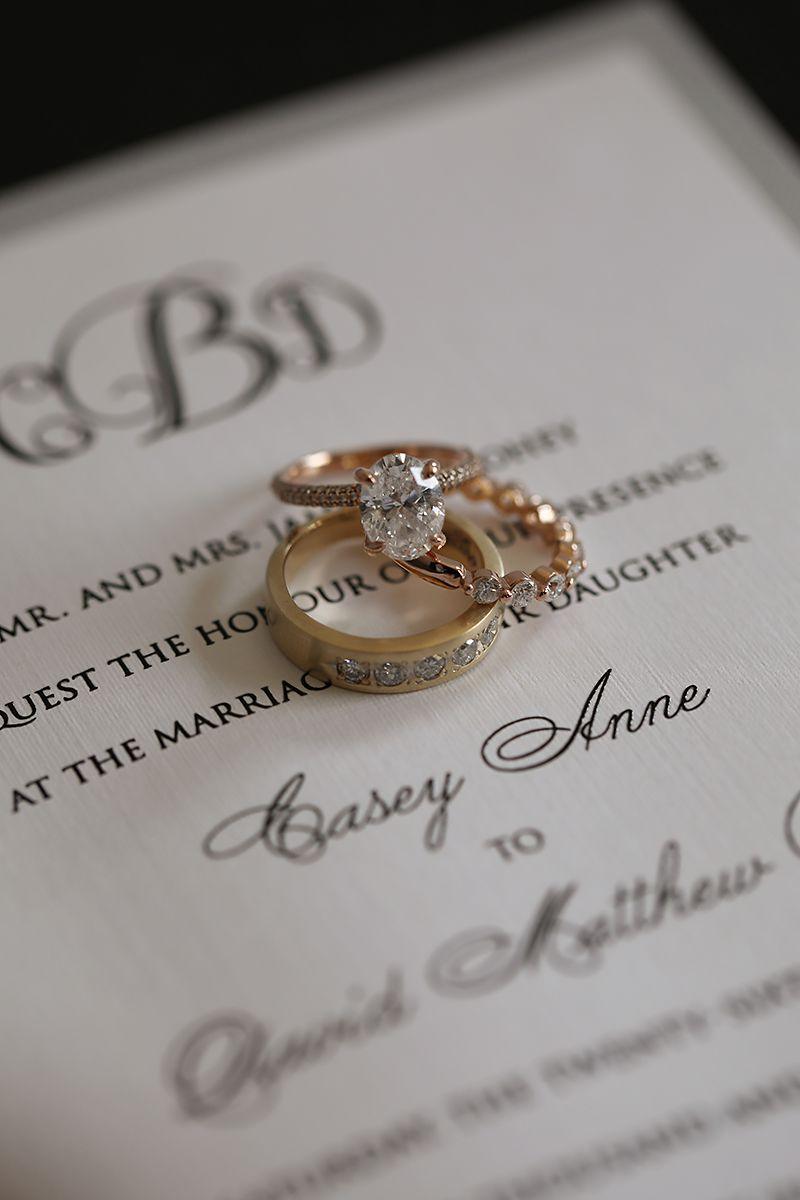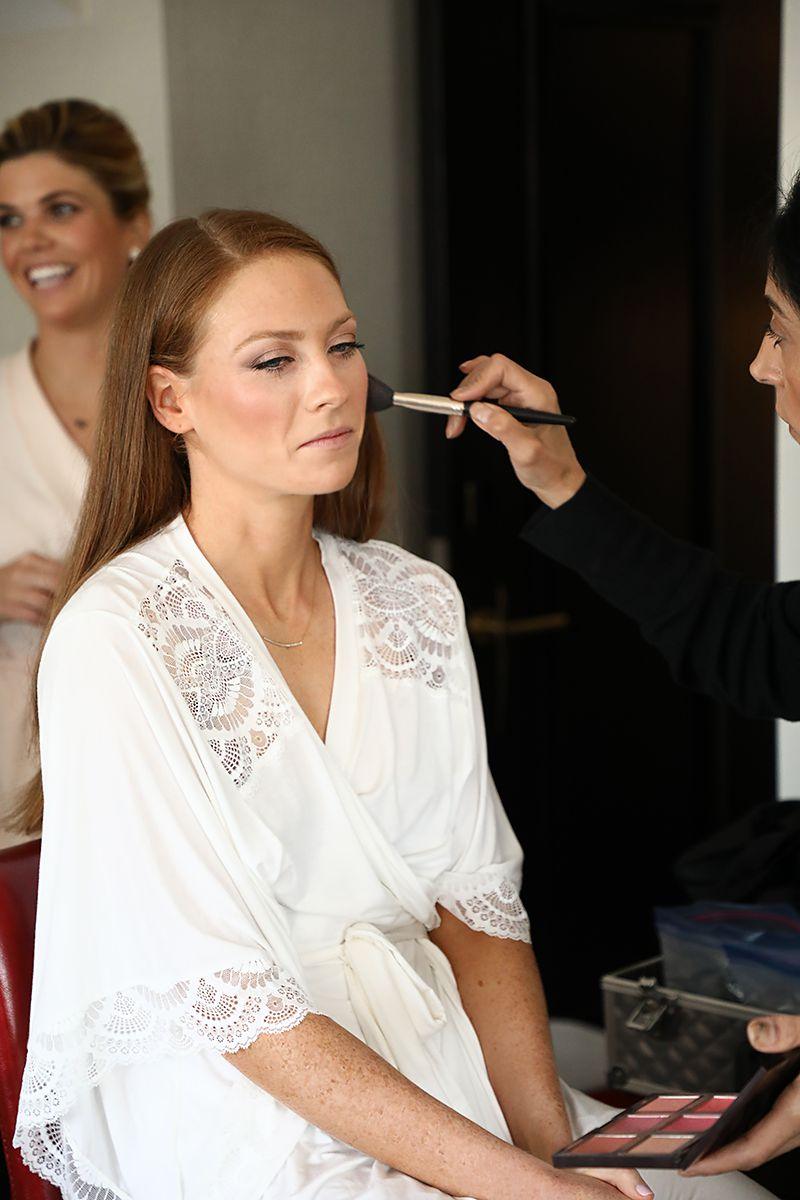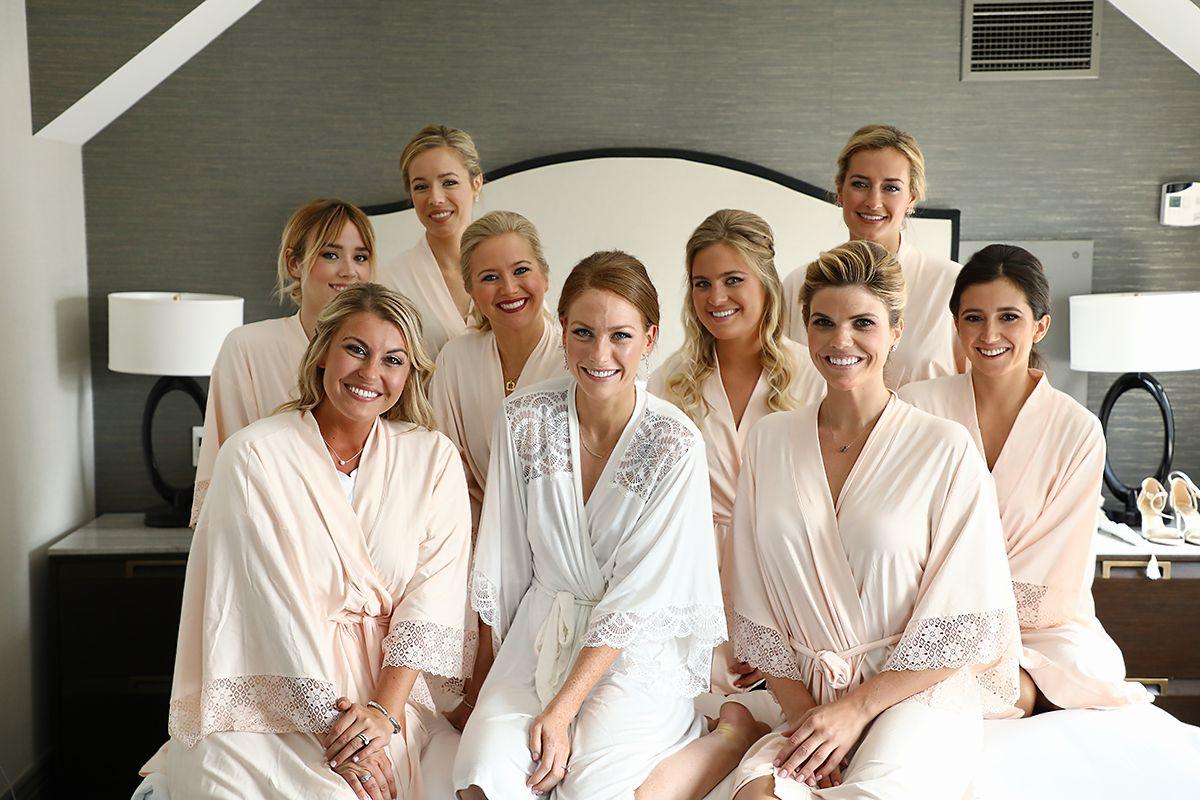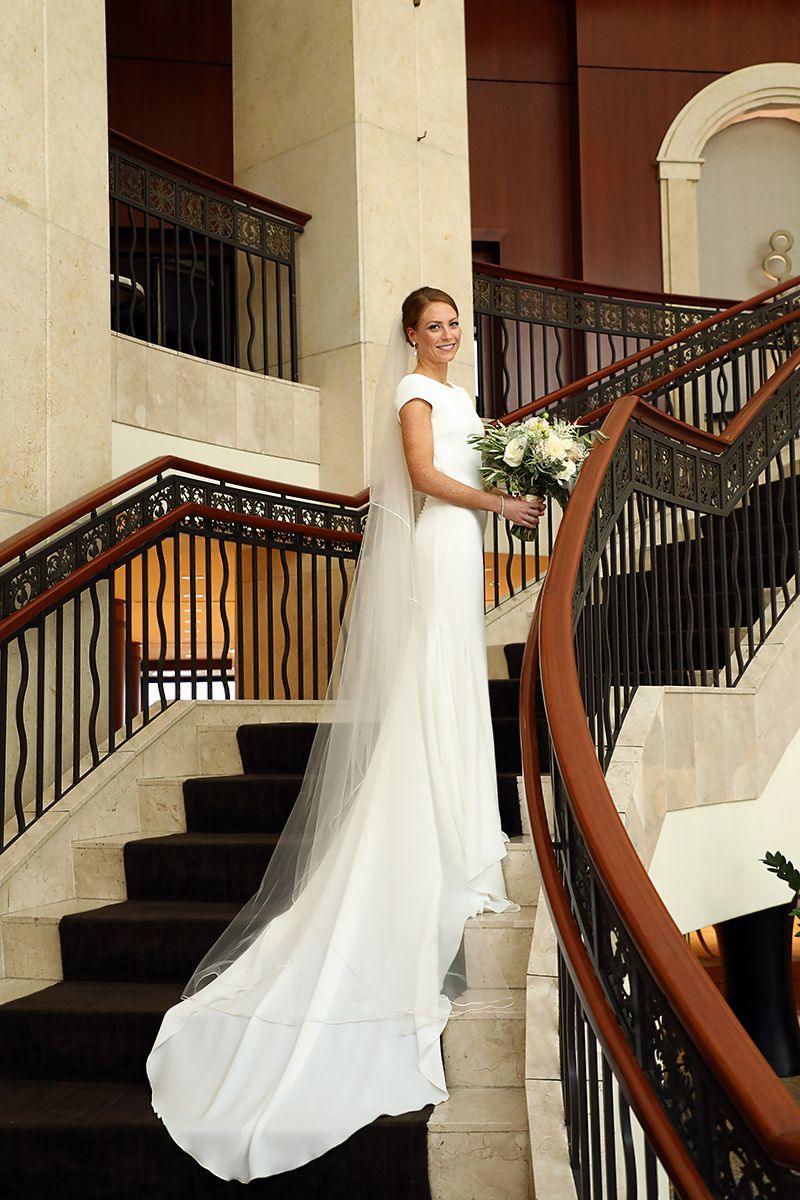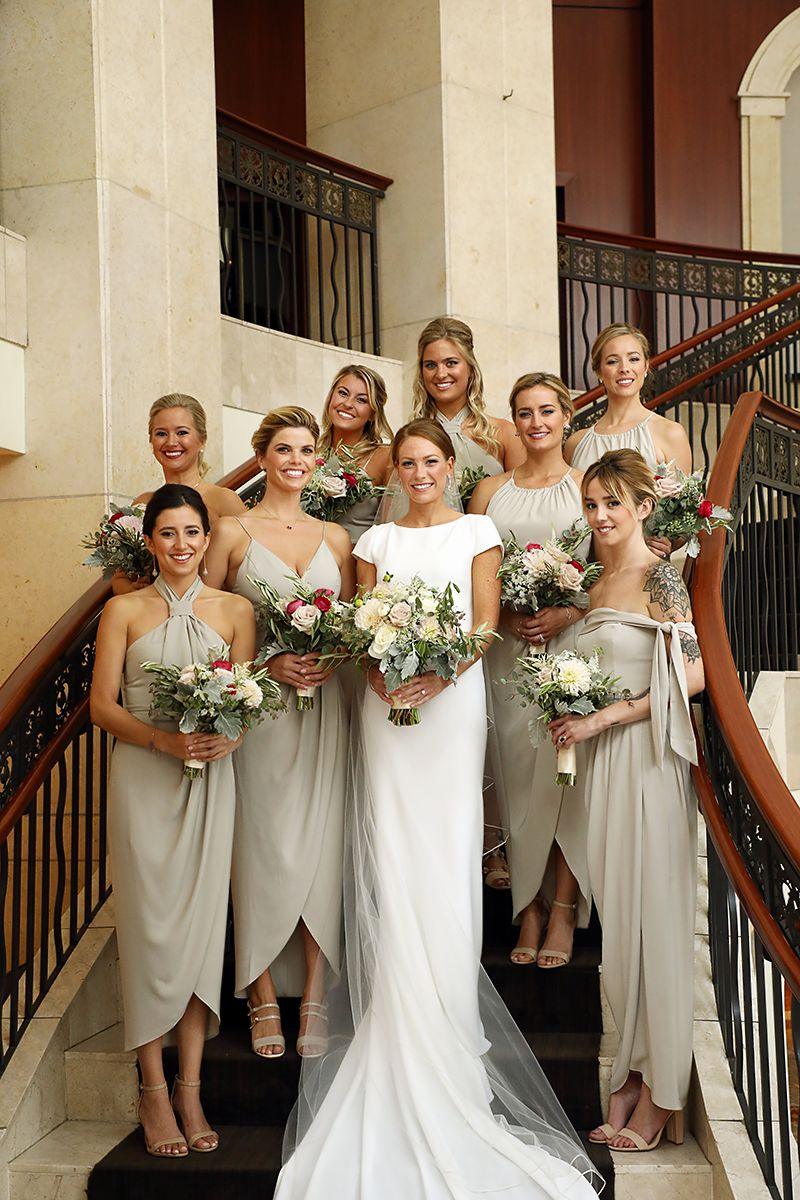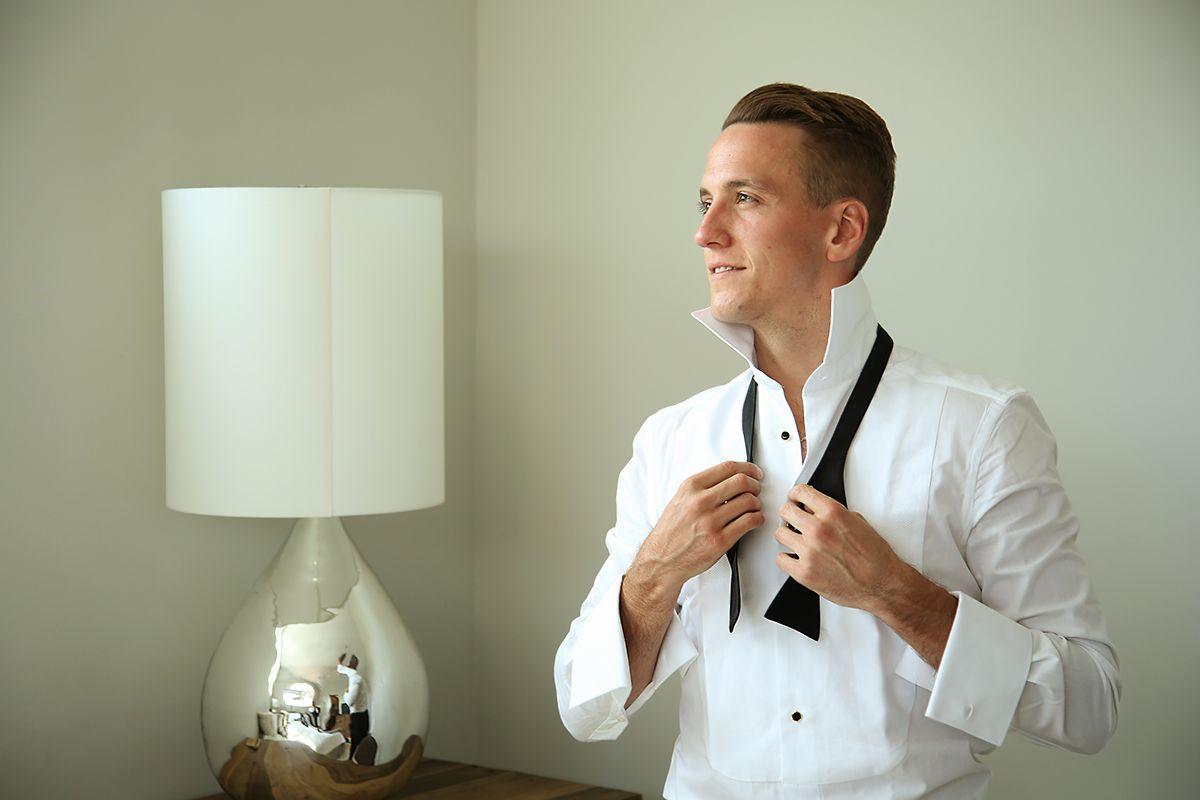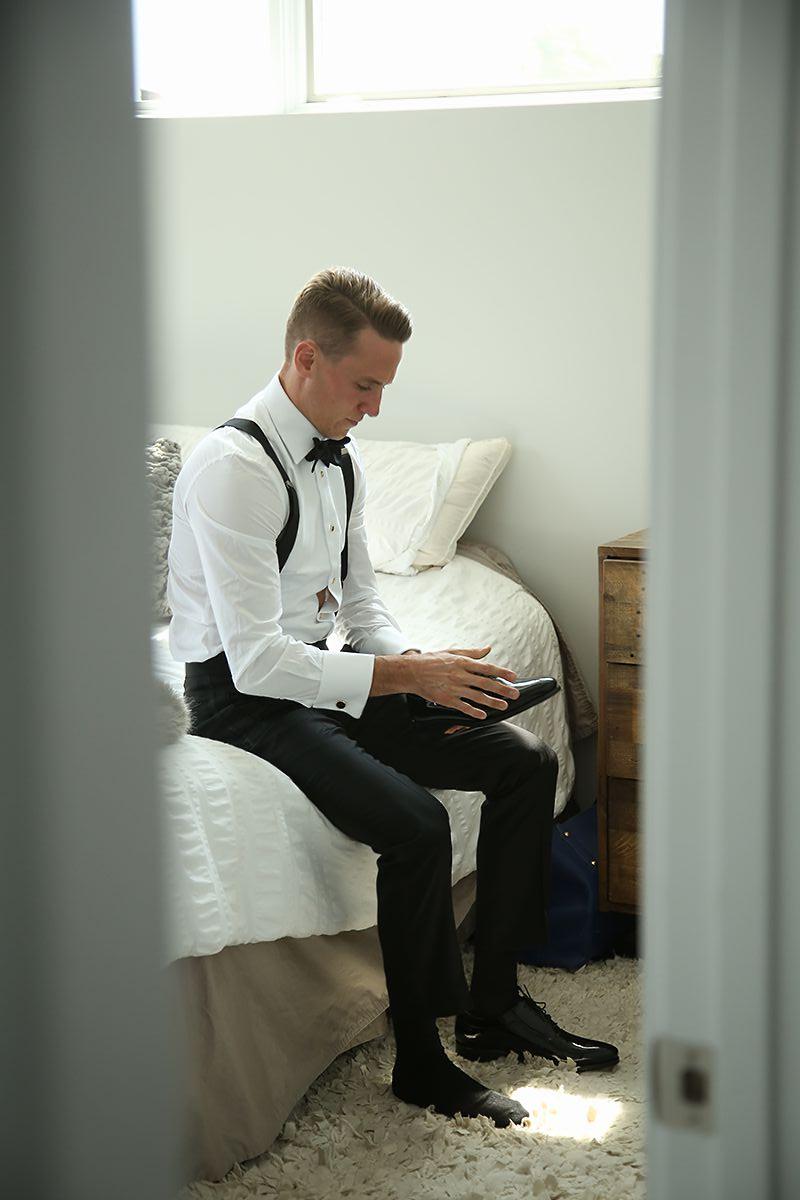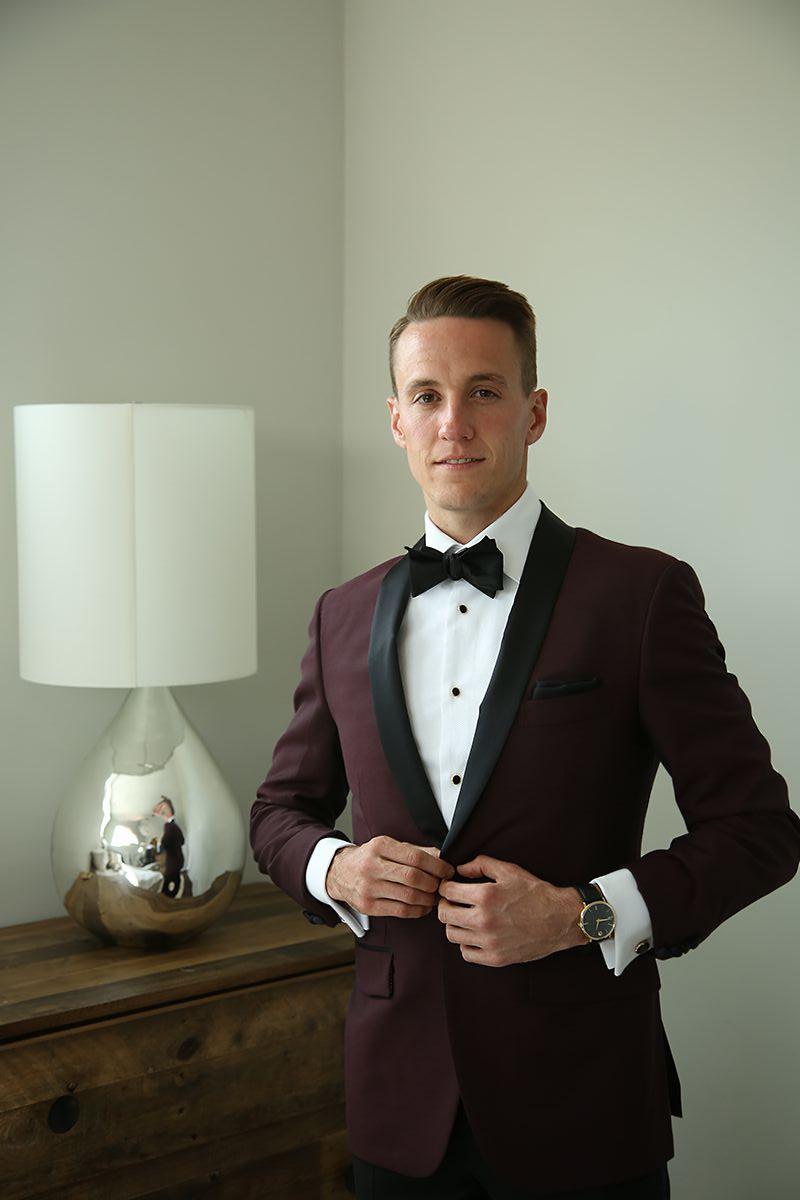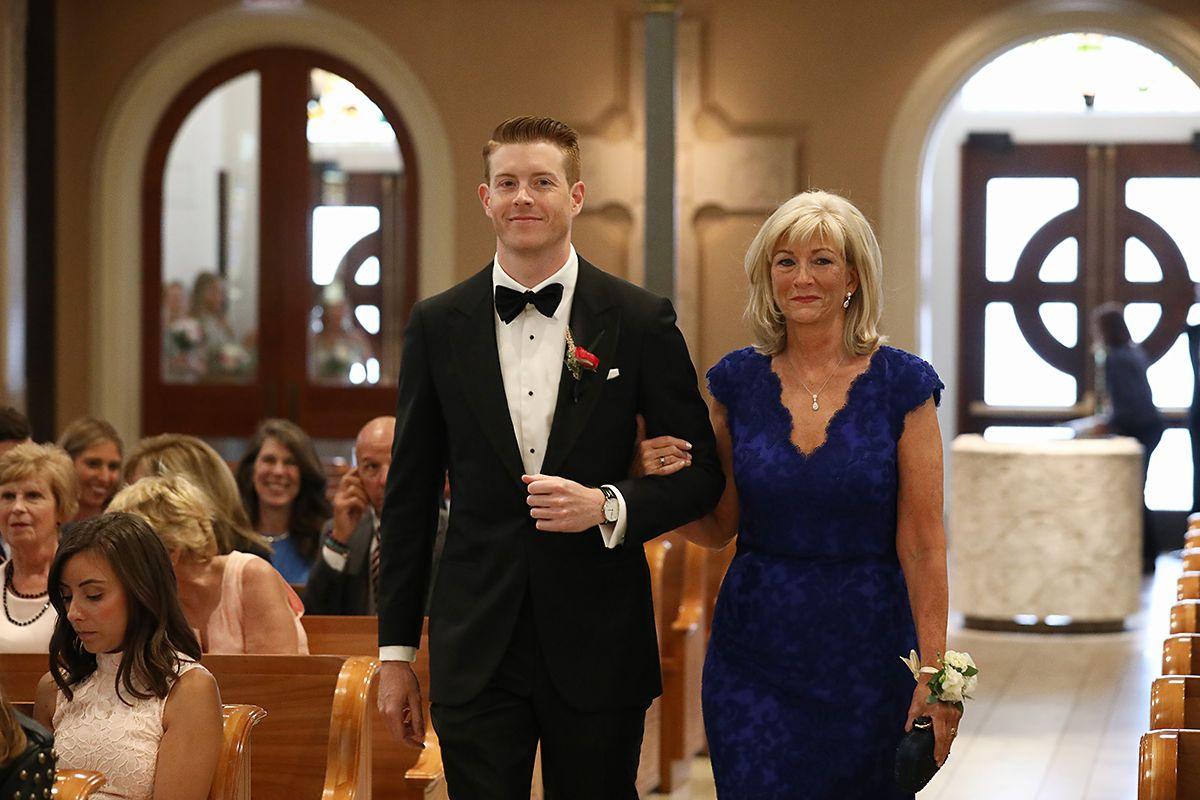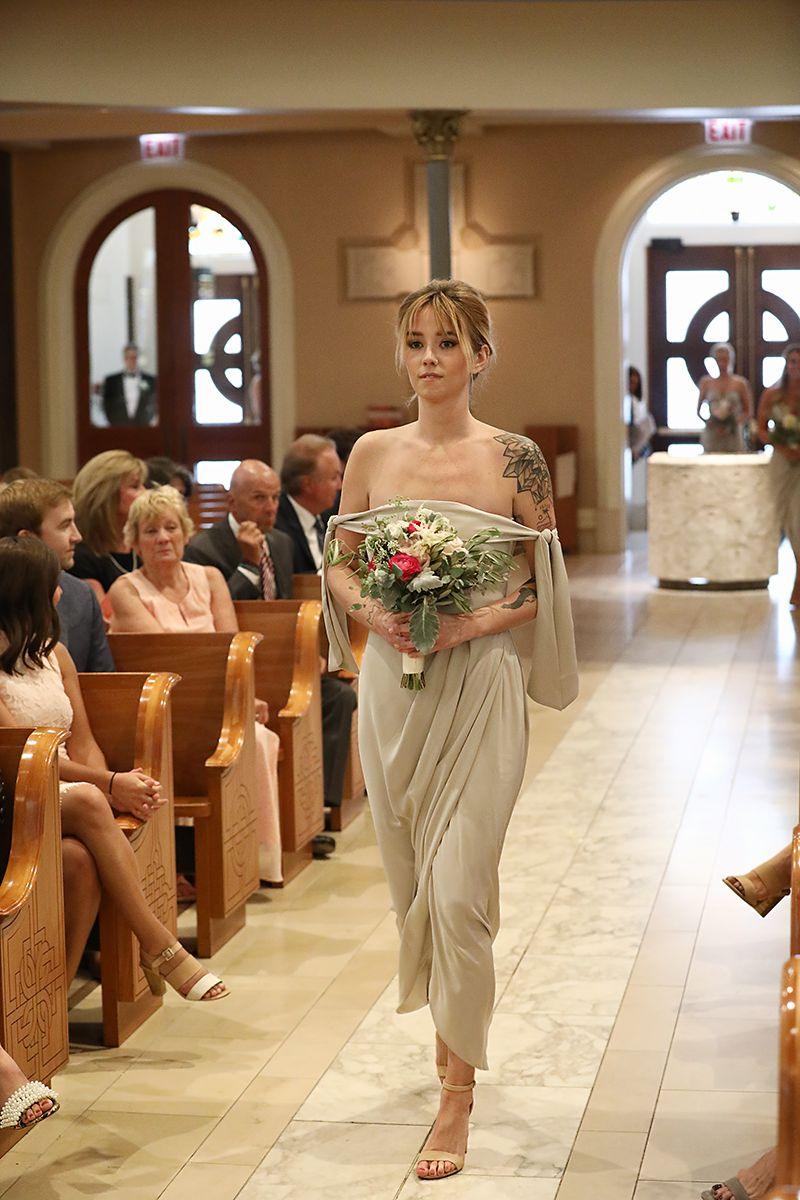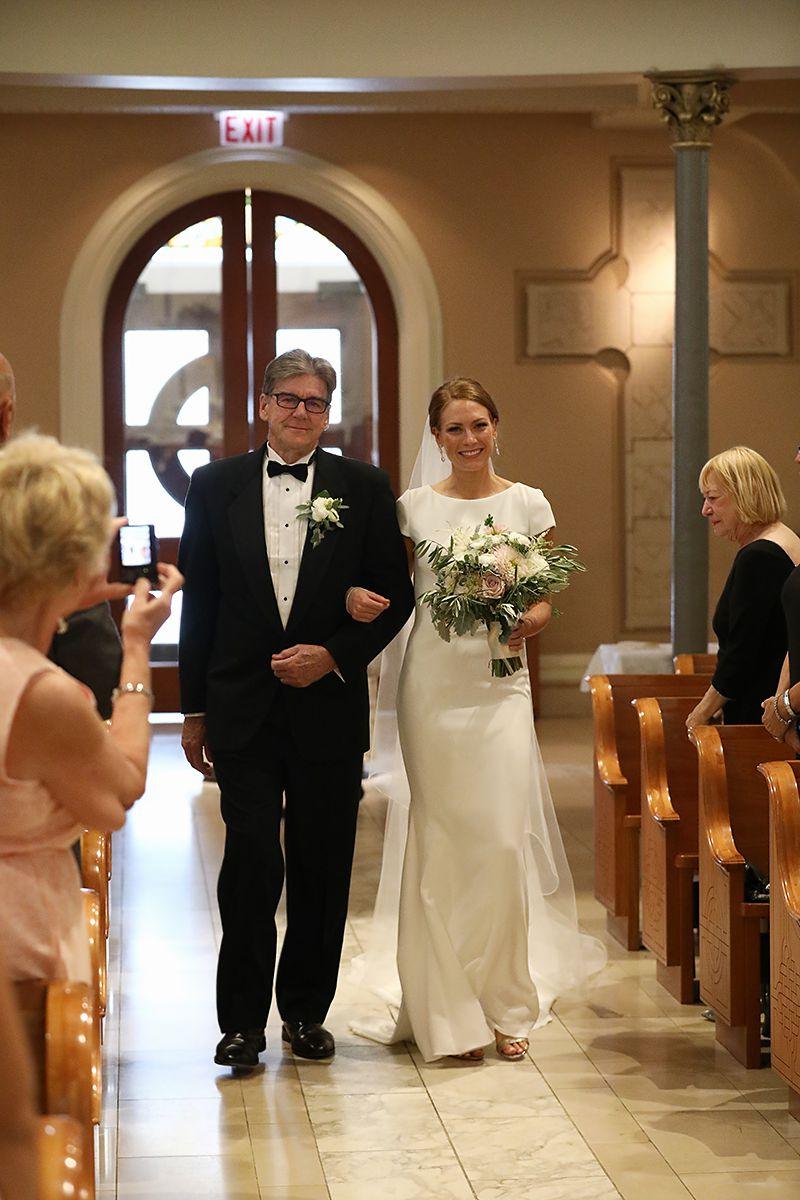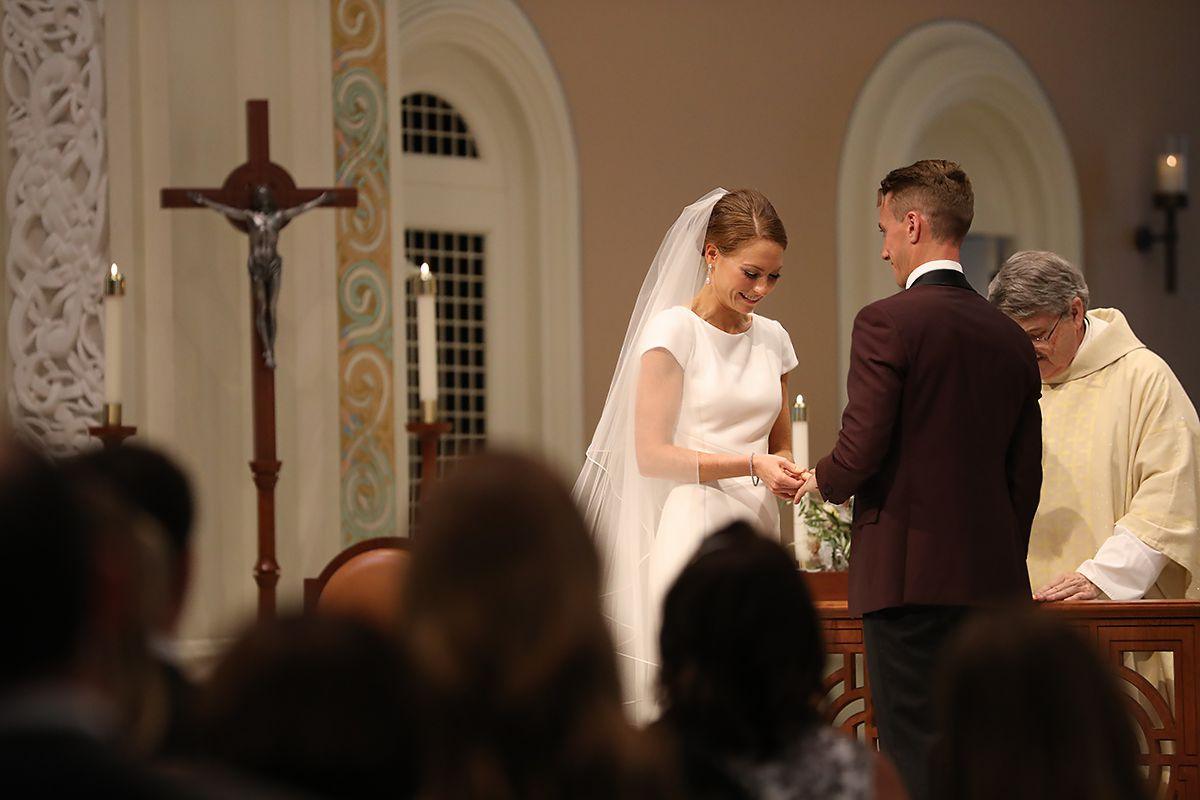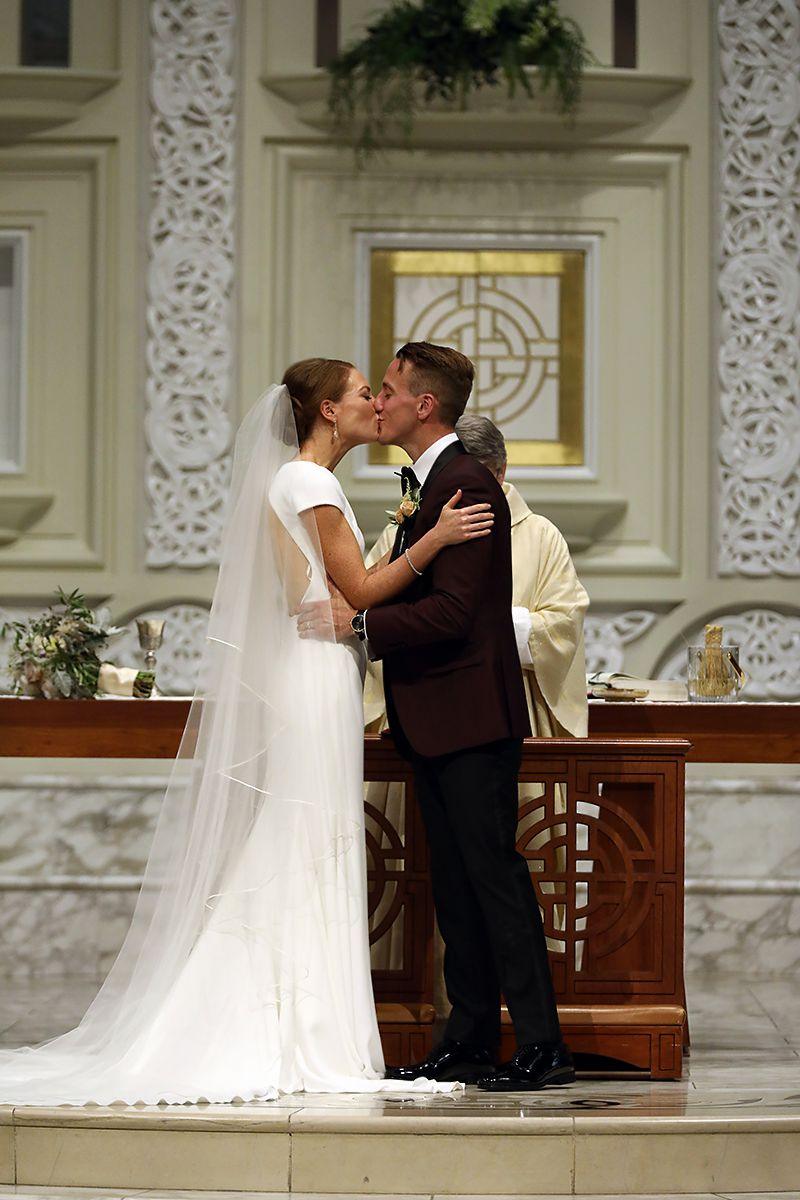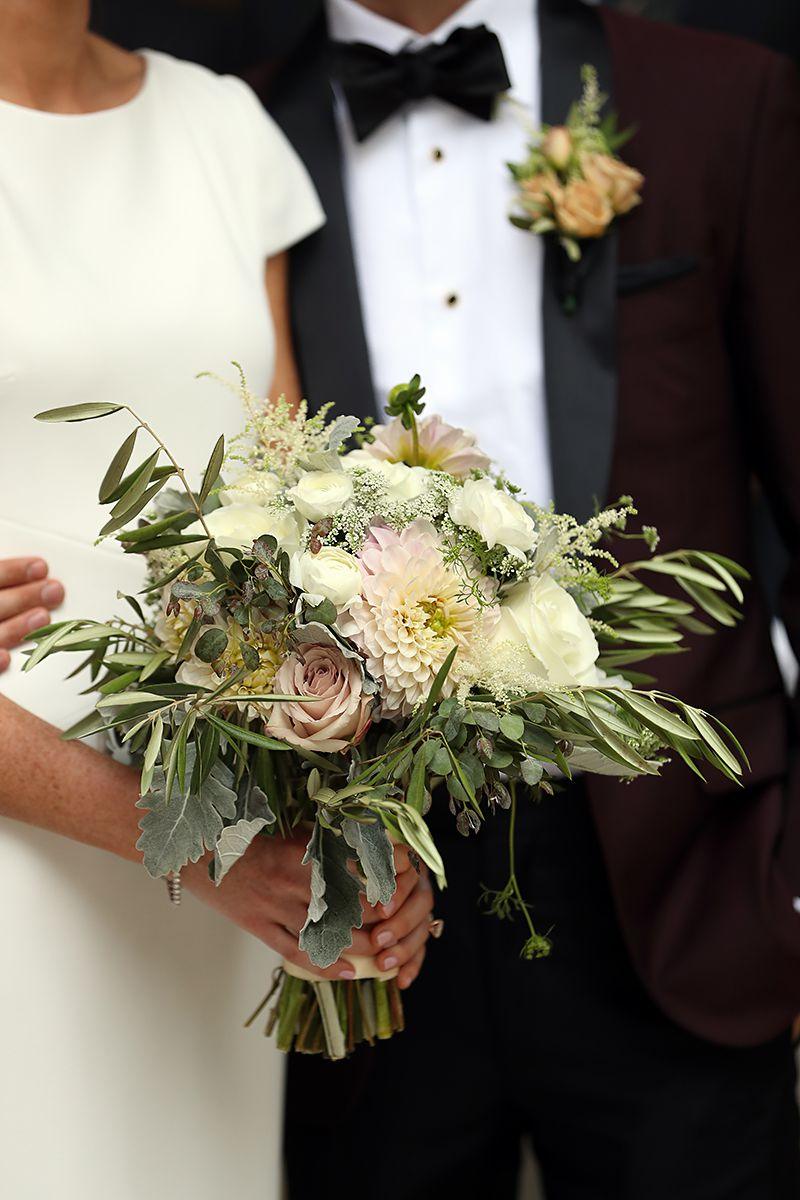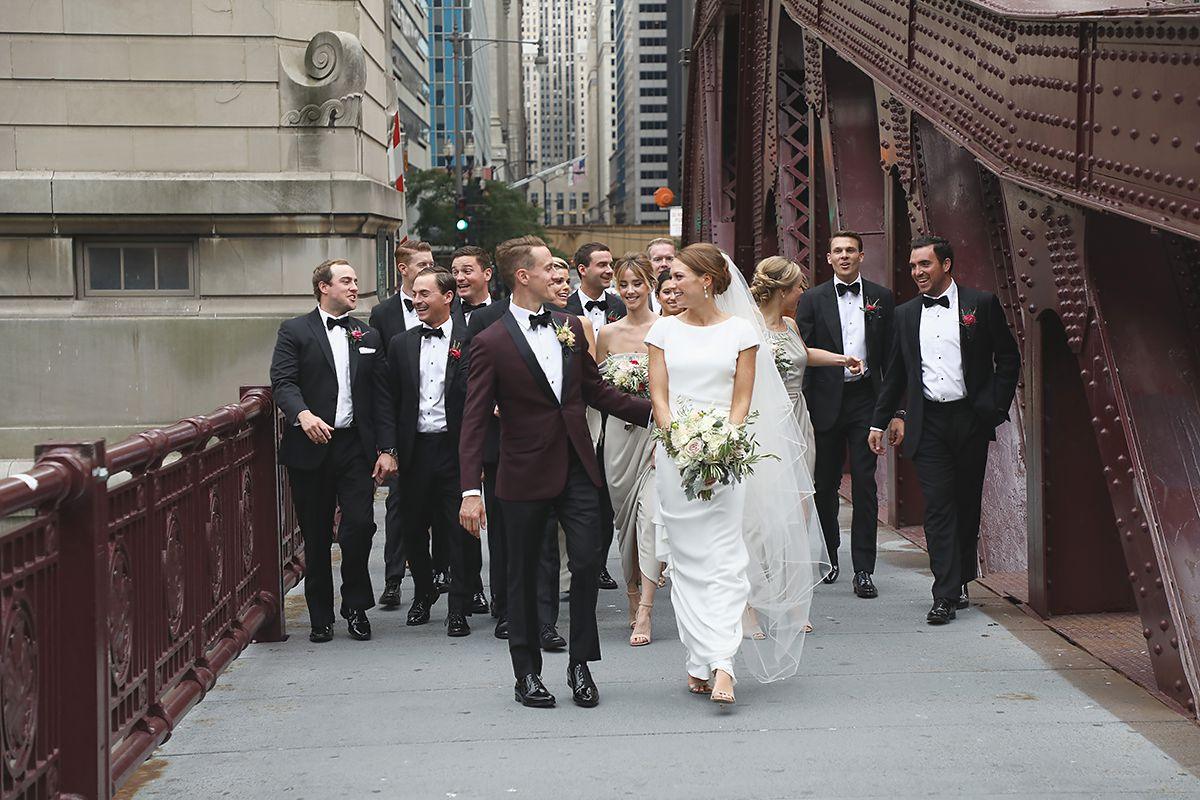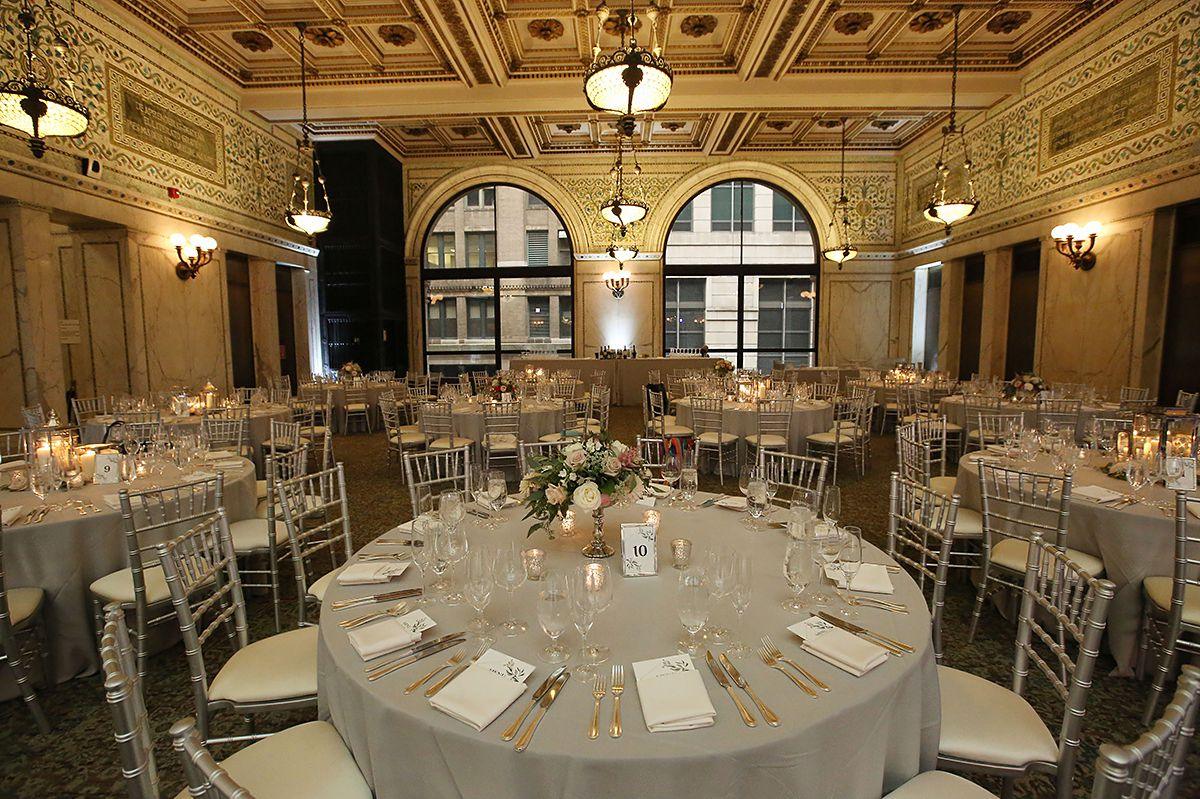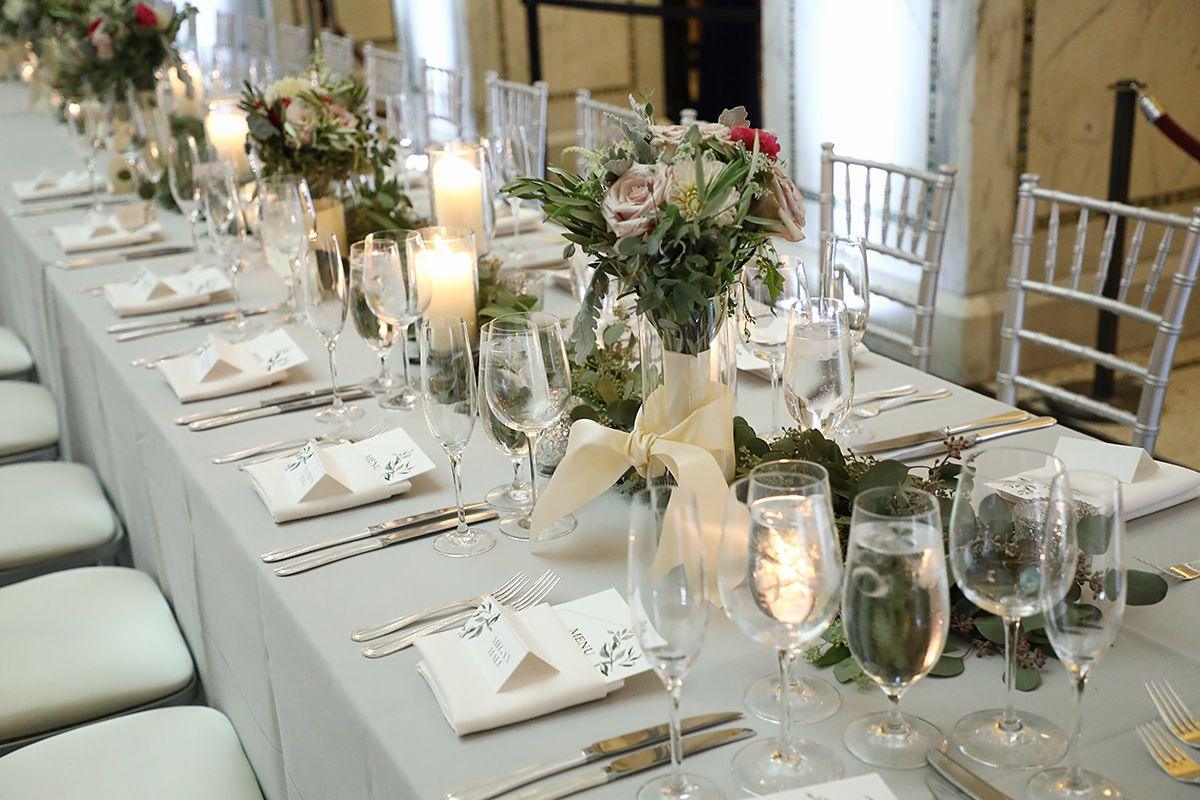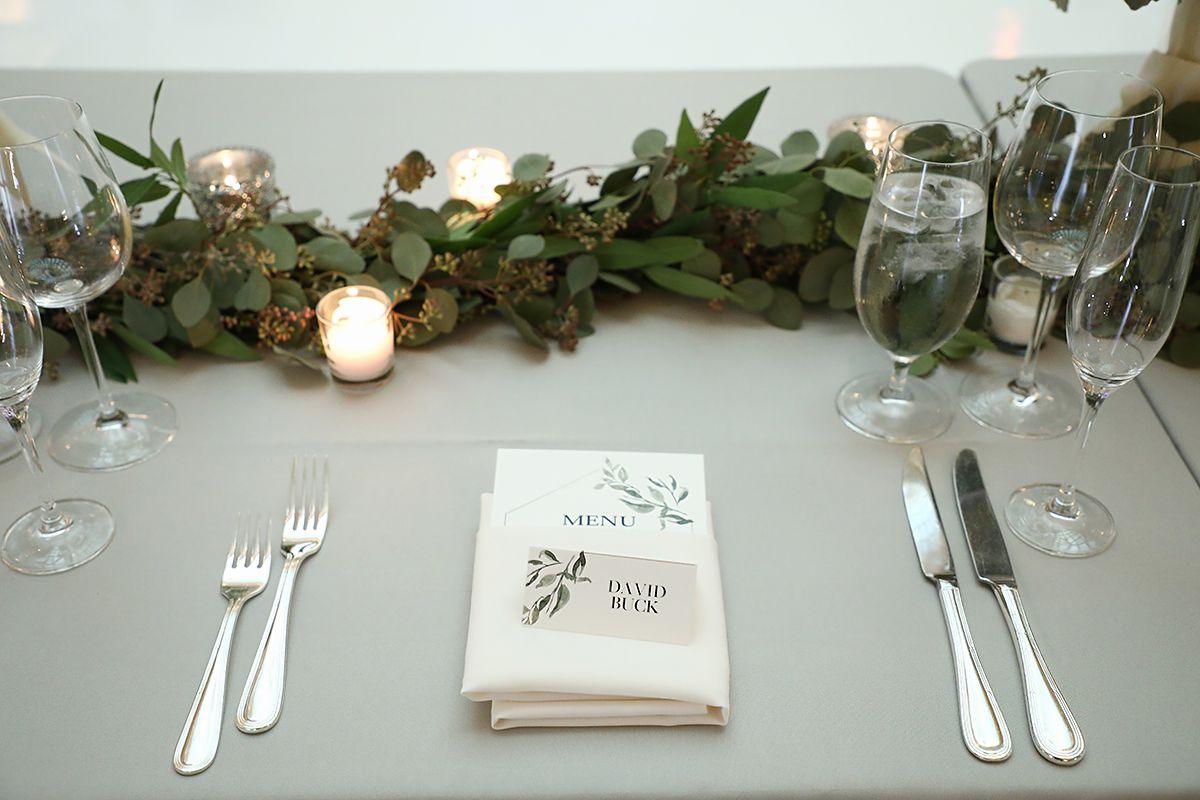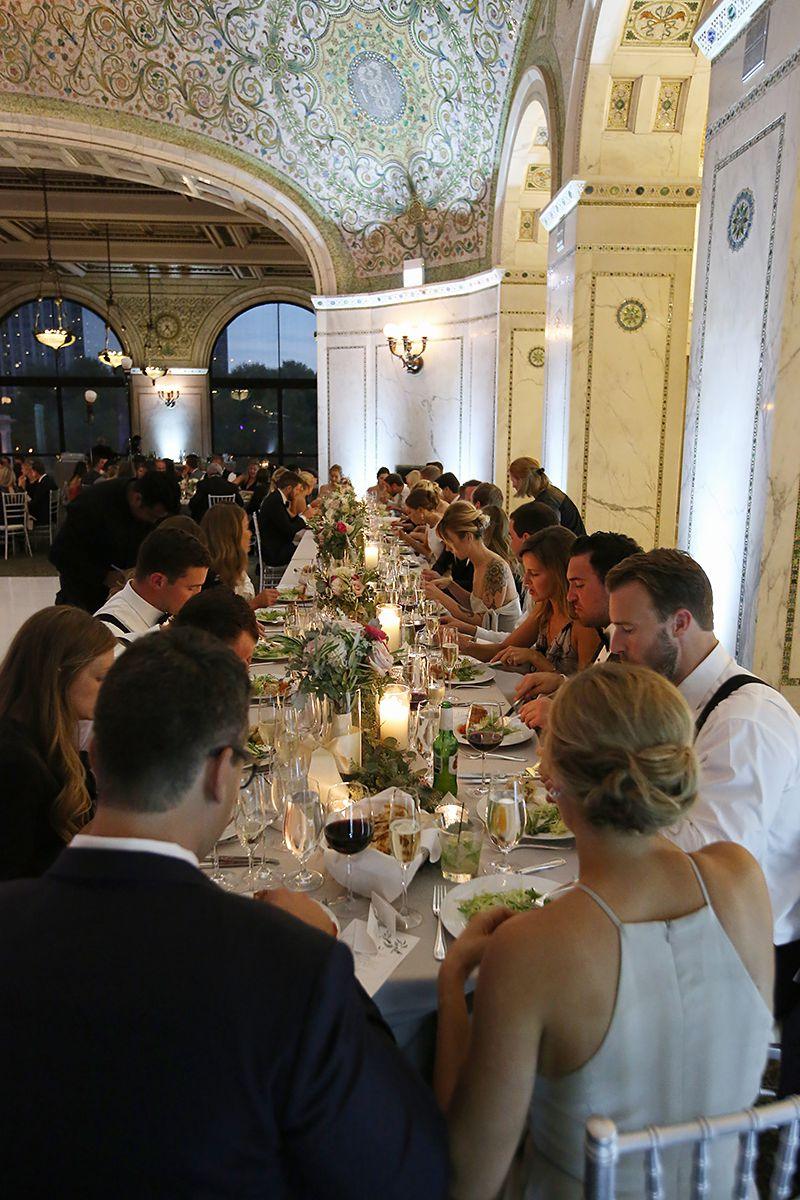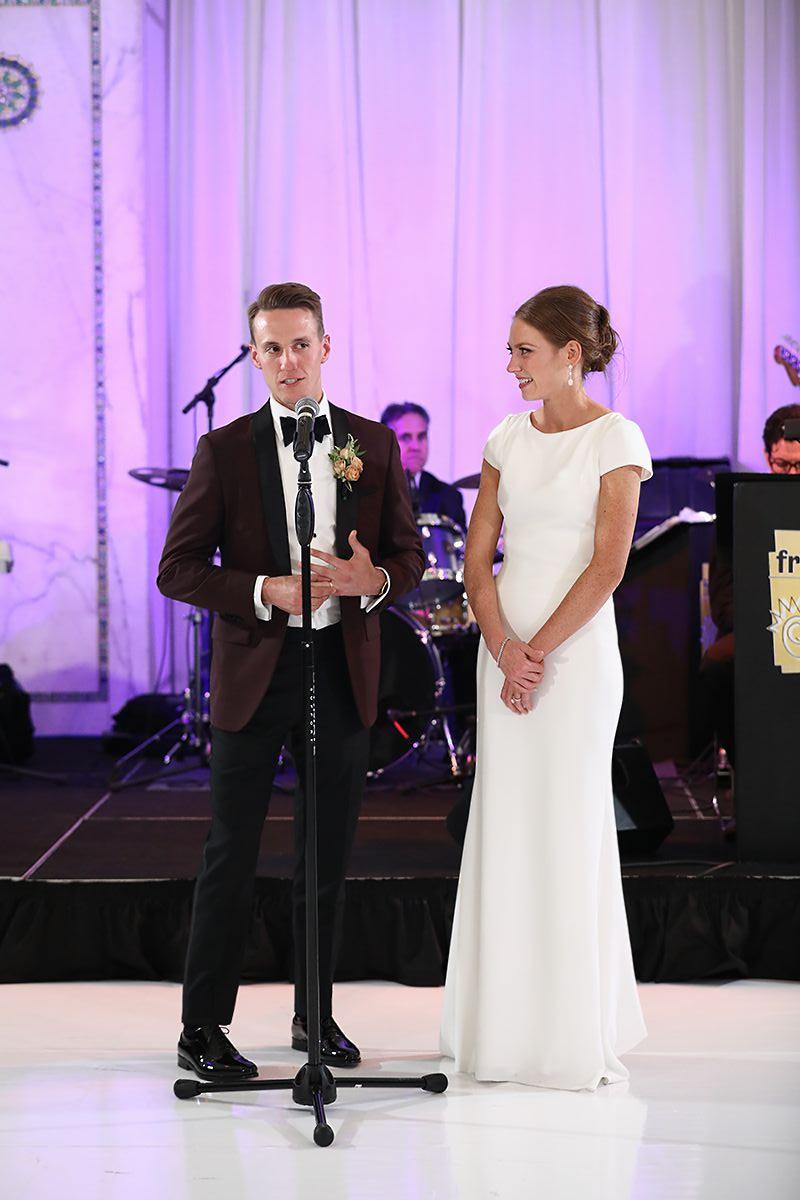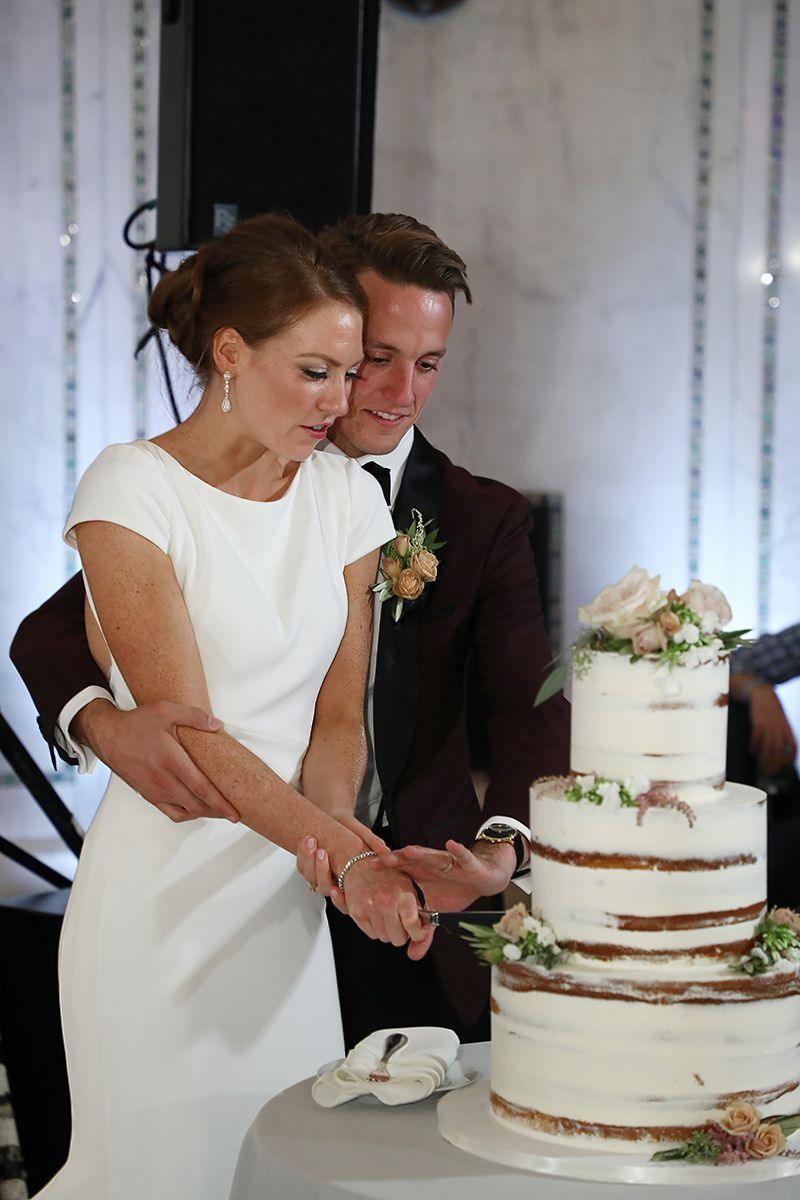 Vendors:
Kenny Kim Photography (photography), Old St. Patrick's Church (ceremony), Chicago Cultural Center (reception), Big City Bride (event coordinator), Nancy Krause Floral Design (floral), Pronovias via Dimitra's Bridal Couture (bride's gown), Suitsupply (groom's formalwear), Shona Joy (bridesmaids' dresses), Cayli Duhig (bride's hair),  Suzanna Avakian via Laura Mercier Cosmetics (bride's makeup), Jack Seibert Goldsmith & Jeweler (wedding bands), Limelight Catering (catering/menu), Front of House (entertainment), Amy Beck Cake Design (cake)