After hitting things off at the wedding of their good friend, Daniel and Caitlin got to celebrate a wedding of their own at The Seville. All photos by Tamara Jaros Photography.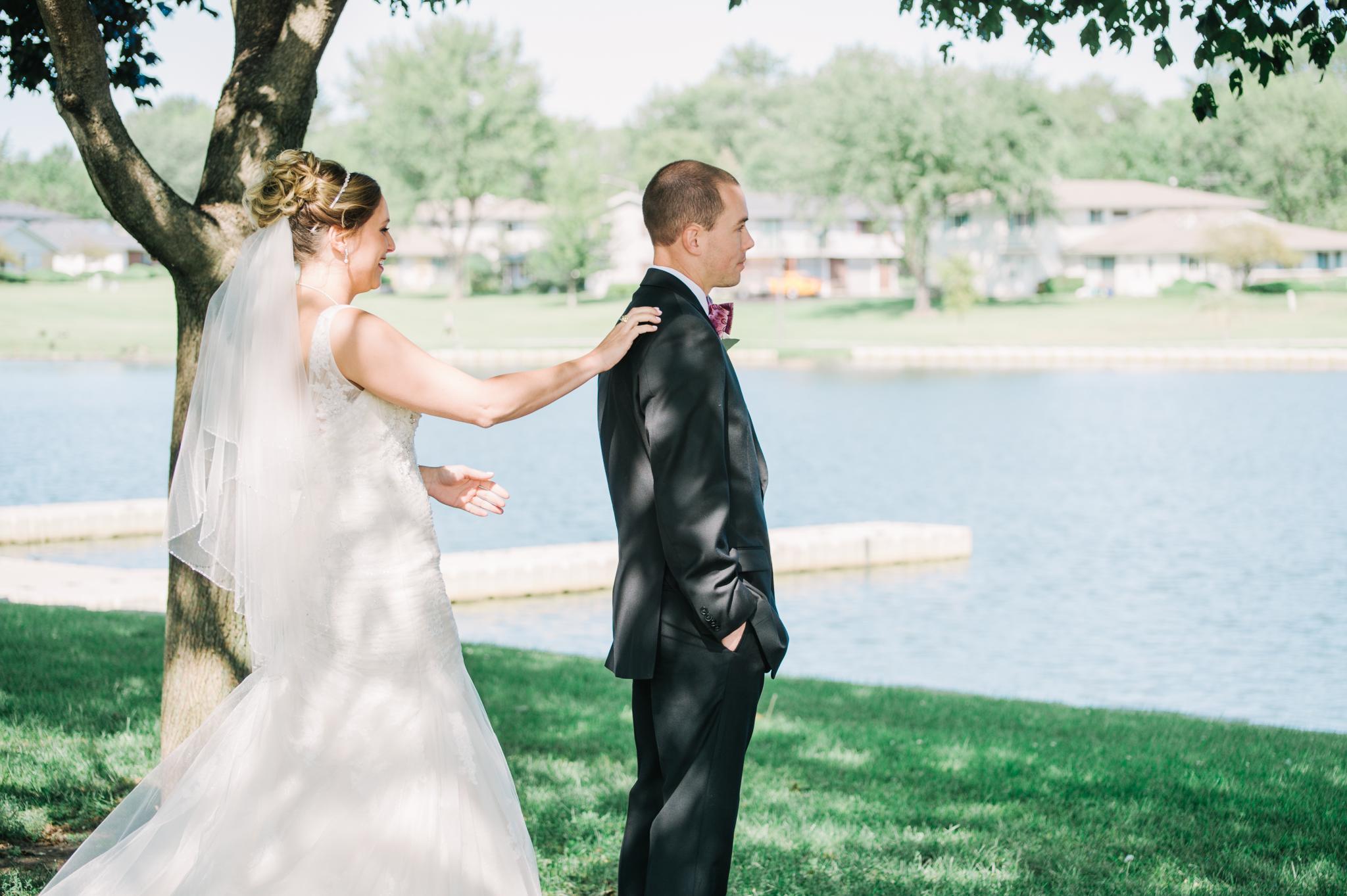 "We were both standing up in our friend's wedding and were 'conveniently' paired together to walk down the aisle. We hit it off right away- Daniel was making awkward jokes and I was just laughing at everything. Later that night during the reception, I walked up to him to strike up a conversation and we've been inseparable since. We knew we were perfect for each other when we had an hour long conversation solely about dogs. Two years later, here we are with two pups of our own (and more to come I'm sure).
I got ready at the house I grew up in with all my bridesmaids and my mom. Meanwhile, Daniel was at the hotel getting ready with all his guys. Us girls hopped in a party bus and met the guys at a park to take beautiful pictures and have our first look, which was one of our favorite parts of the day. After the pictures were over, we headed to The Seville where I got tucked away and people started arriving. The ceremony was absolutely beautiful. All of our family and close friends were there to watch and to be honest, I barely remembered what everything looked like until I saw the pictures! I was so focused on Daniel the entire time. After we said our vows, we took family pictures and then the real party began.
Our dinner started off with speeches from my dad, my maid of honor (my sister), and Daniel's best men (his two brothers), and they had everyone dying laughing. Remember how Daniel and I knew we were the perfect person for each other when we realized each other's love for dogs? Well, Daniel's friend got us an ice luge as a present. It was a German Shepherd that looked just like our dogs!  For our first dance, we chose as a slow version of "Shut Up and Dance." That was the first song Daniel and I danced to at the wedding where we first met.
As for our favorite memories, I honestly don't think I'll ever forget those moments walking down that aisle. I'll never forget Daniel's face. His smile was a mental picture that can't be replaced.  Another favorite was the first look with my dad. I've always been a Daddy's girl and  having him break into tears seeing me for the first time in my dress was truly heartwarming. Finally, I loved my 'something blue.' It was my Grandma's ring that she gave to me before she passed away last summer. It's the most beautiful ring and was a perfect addition to my bride look."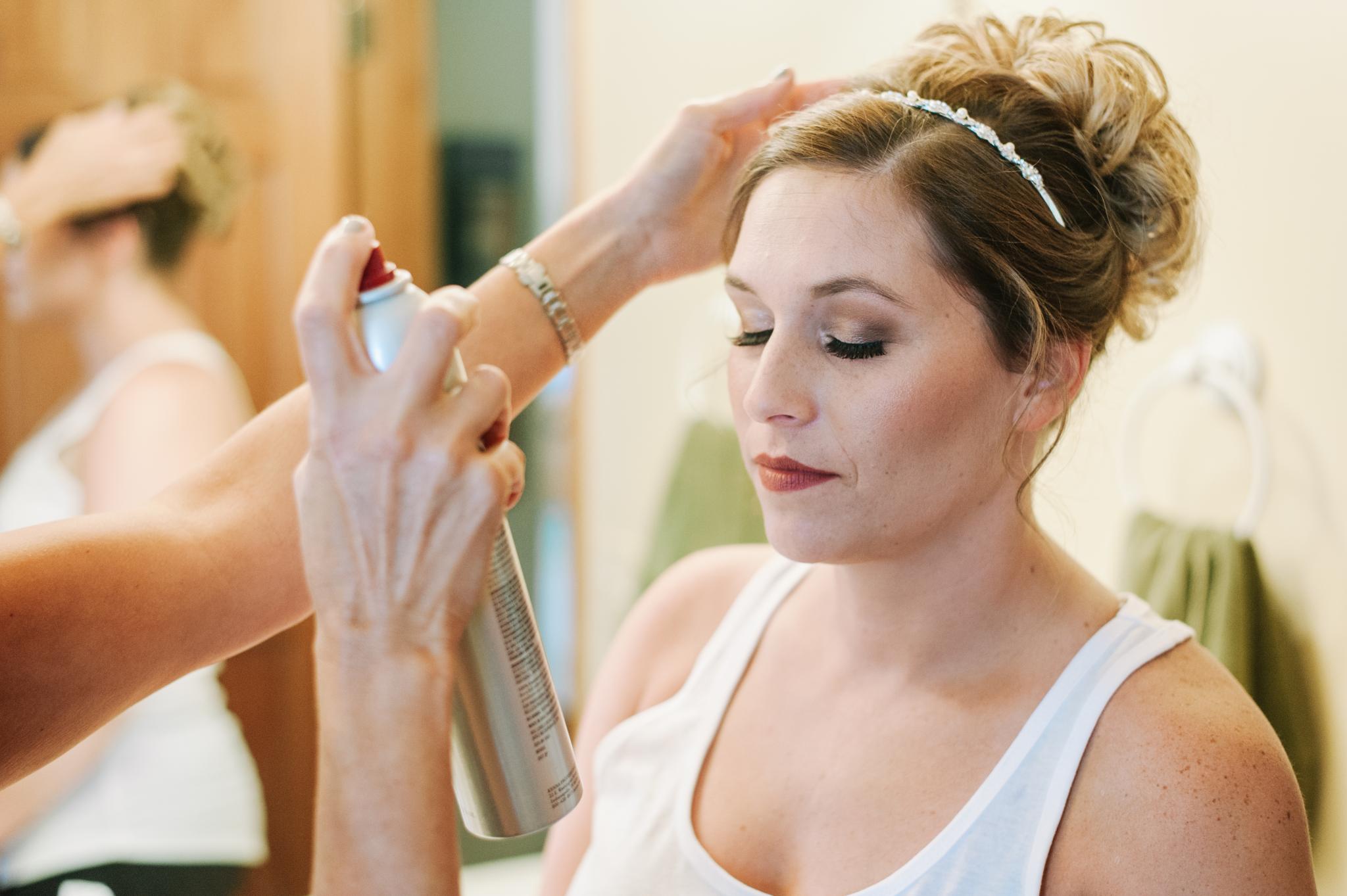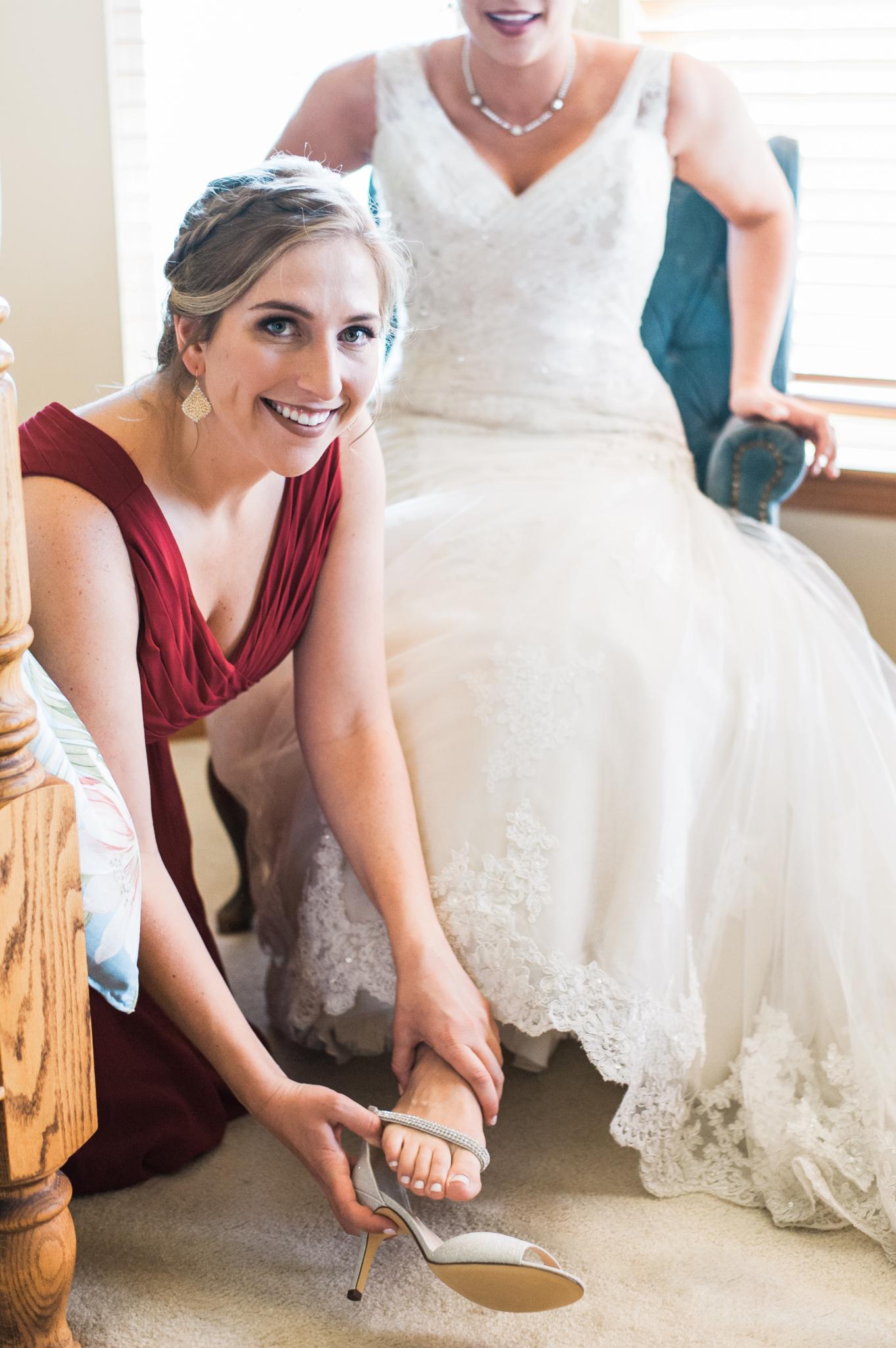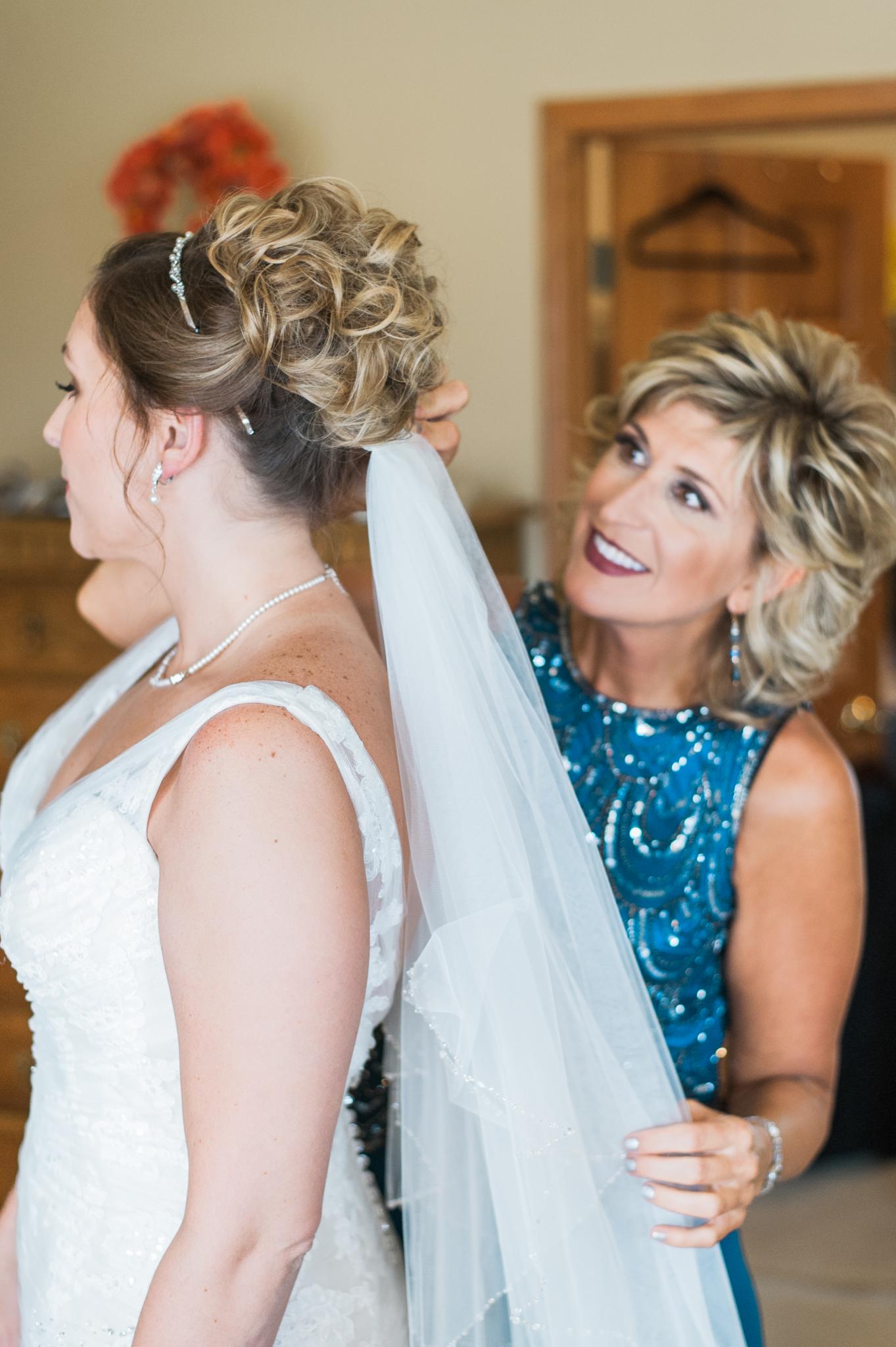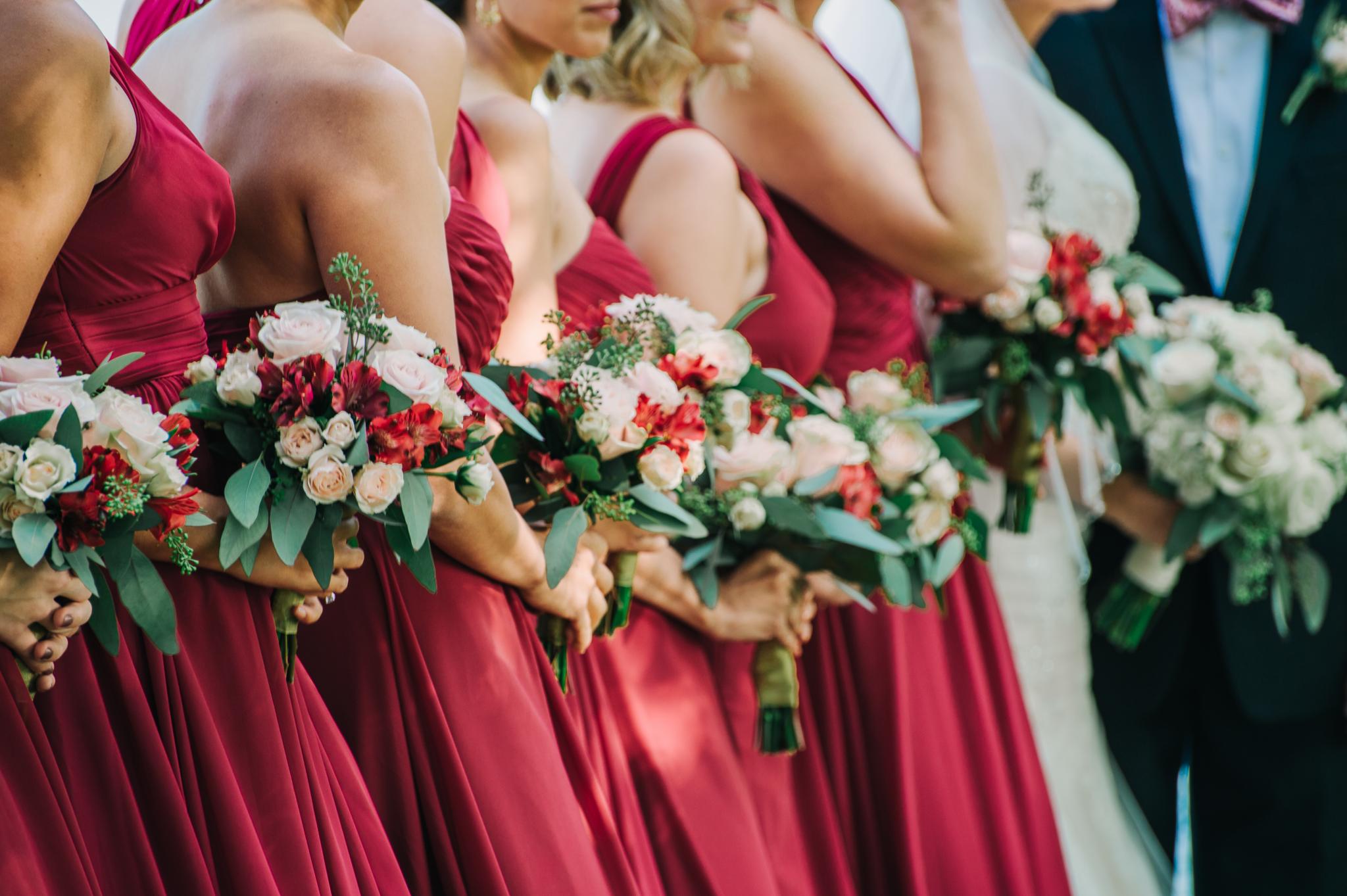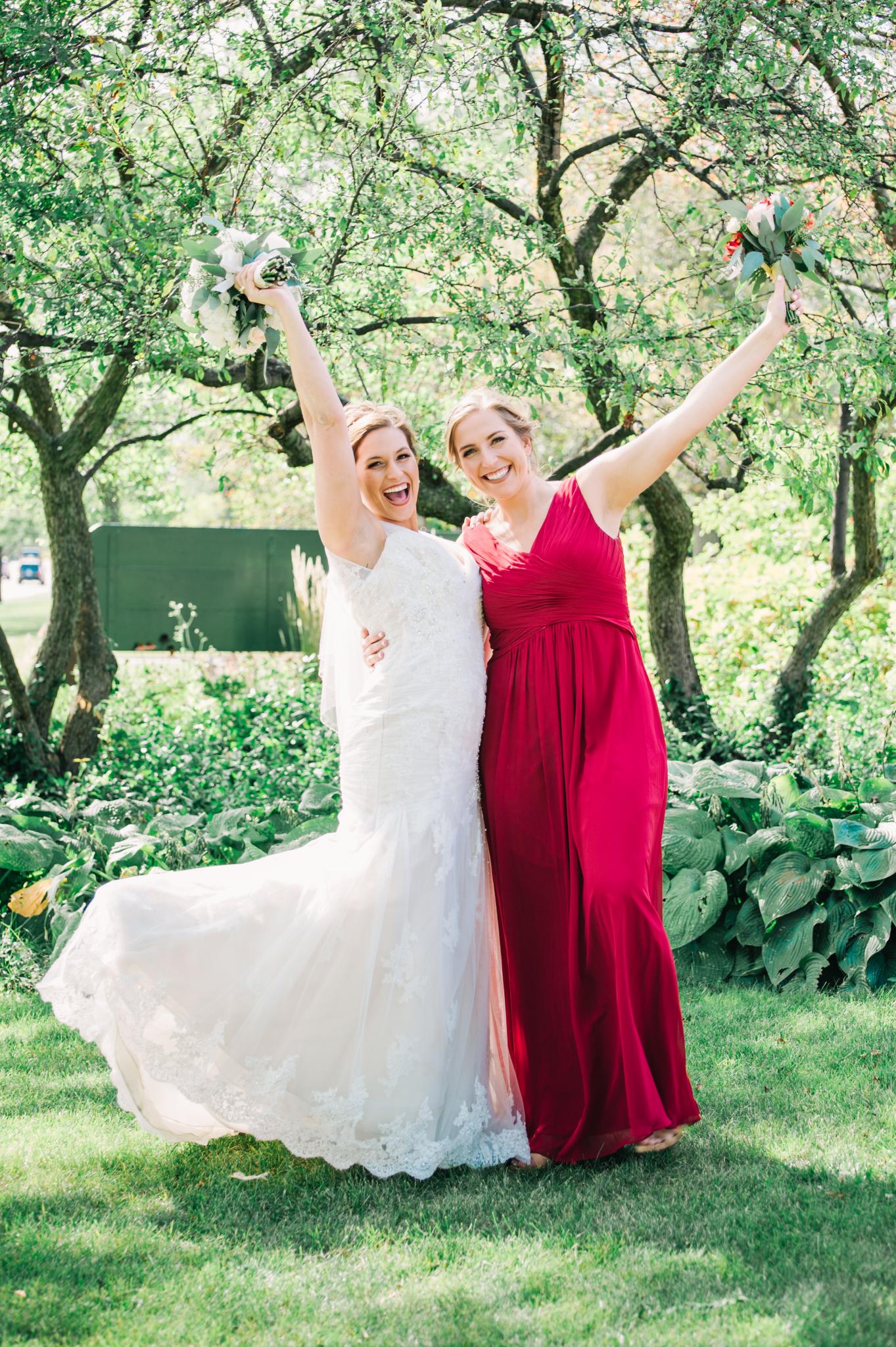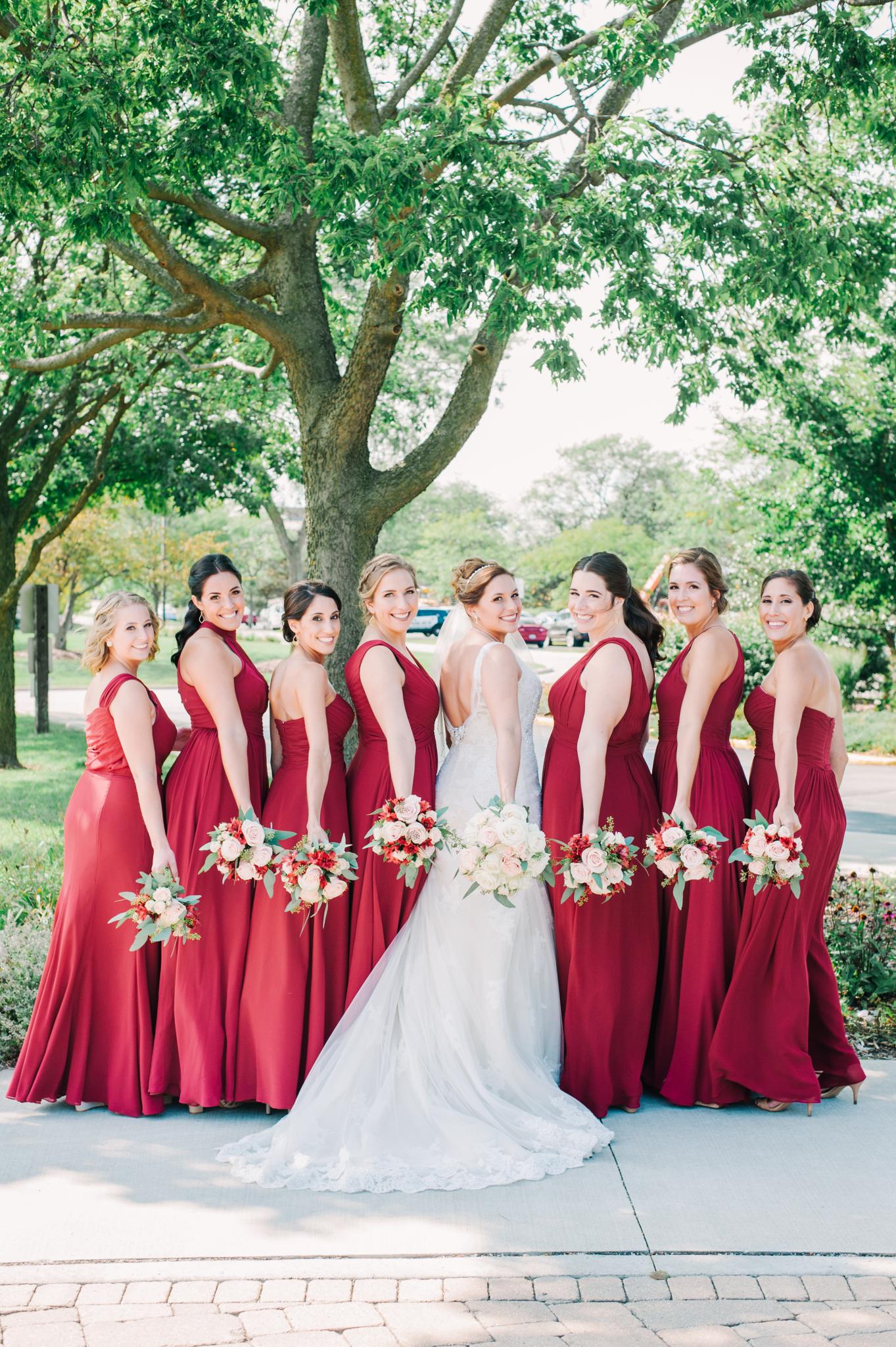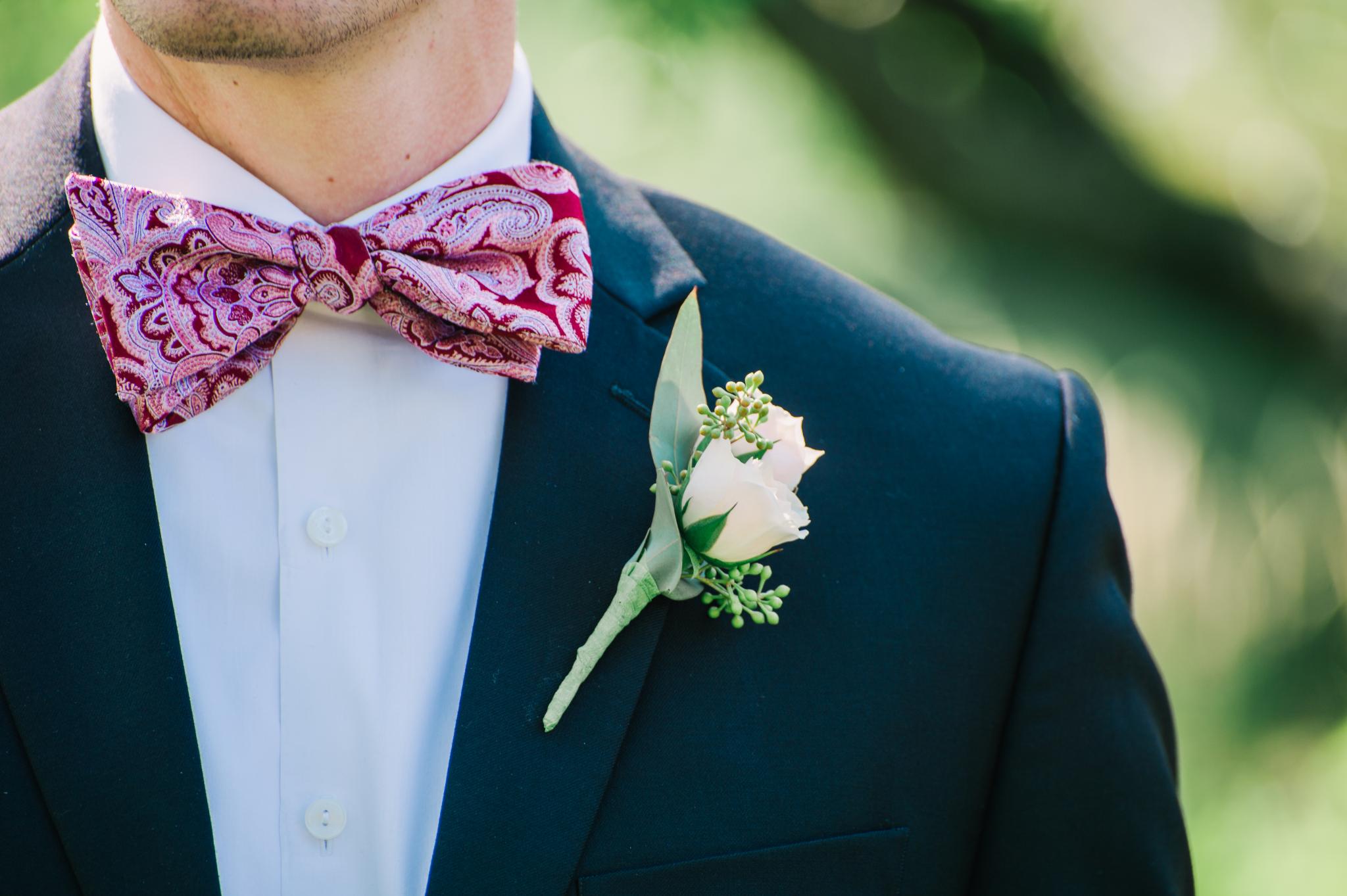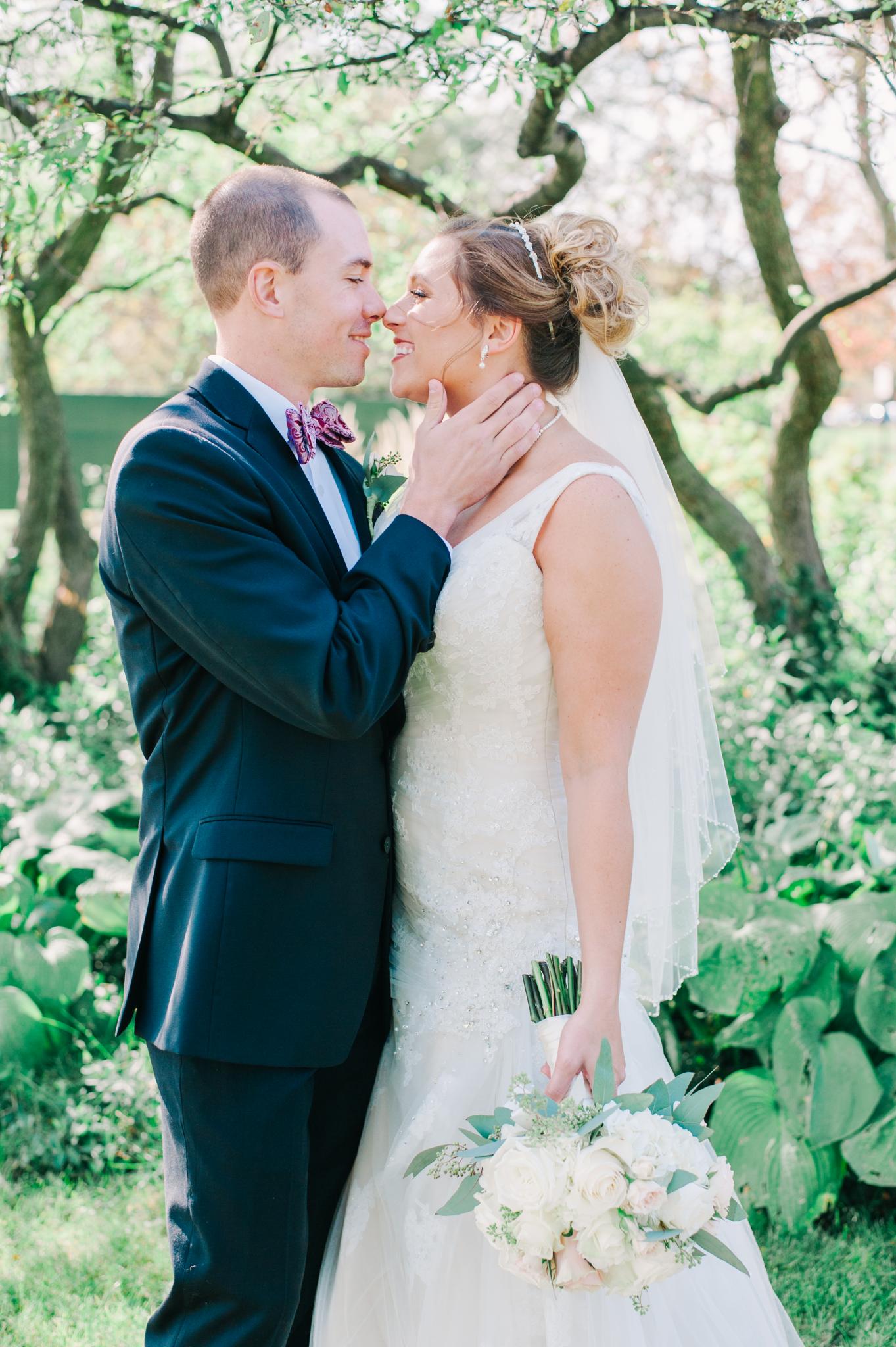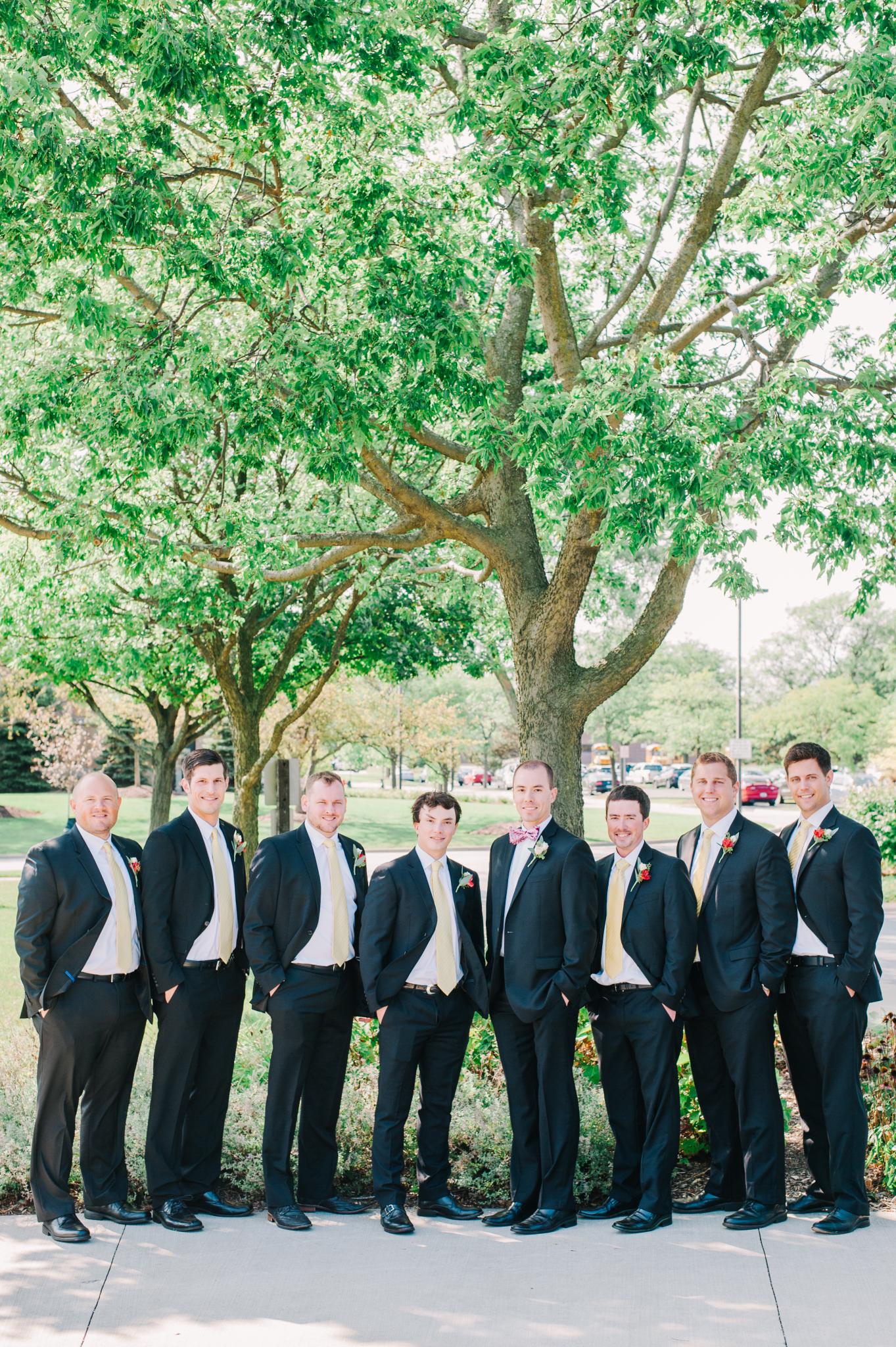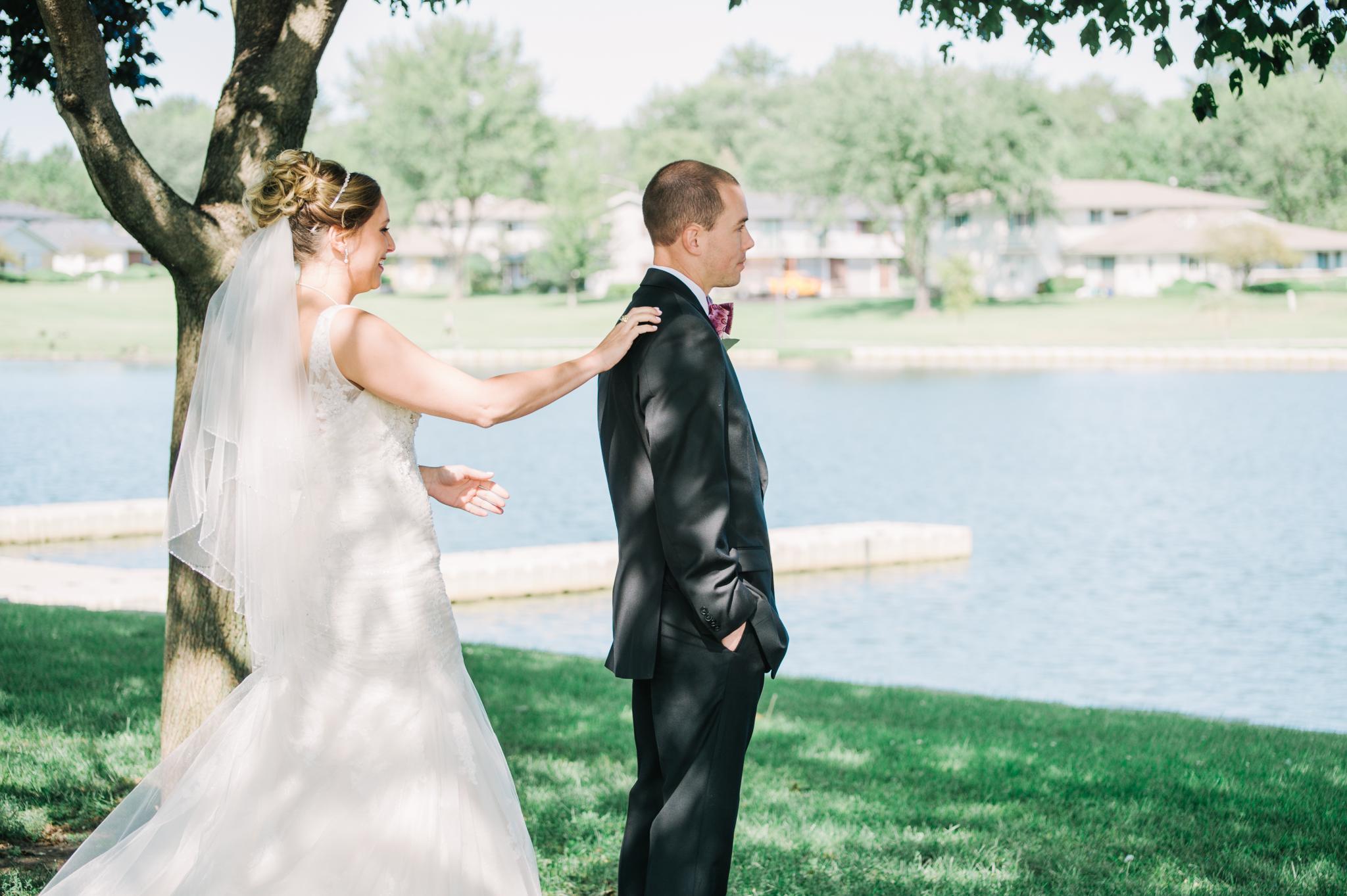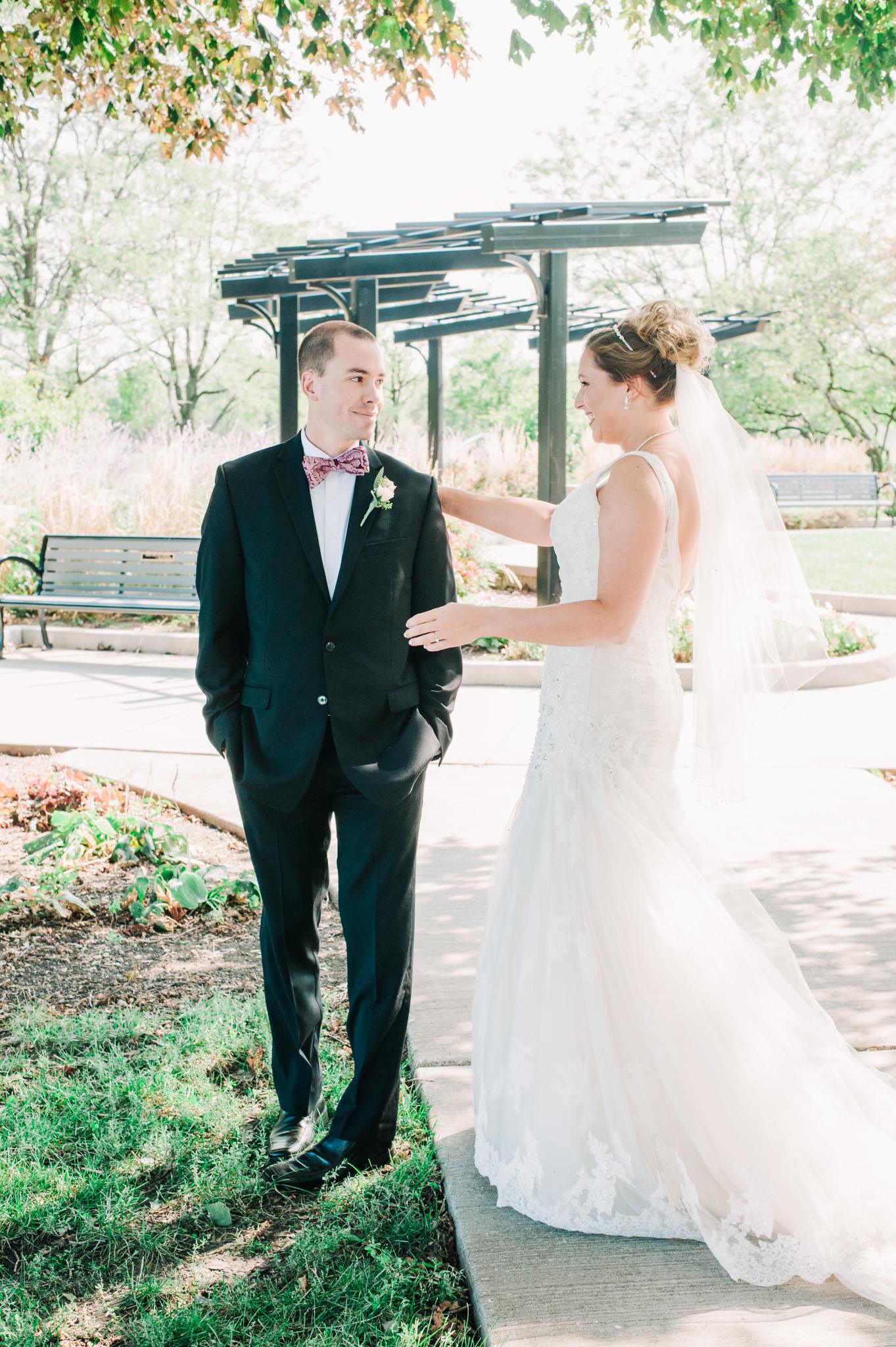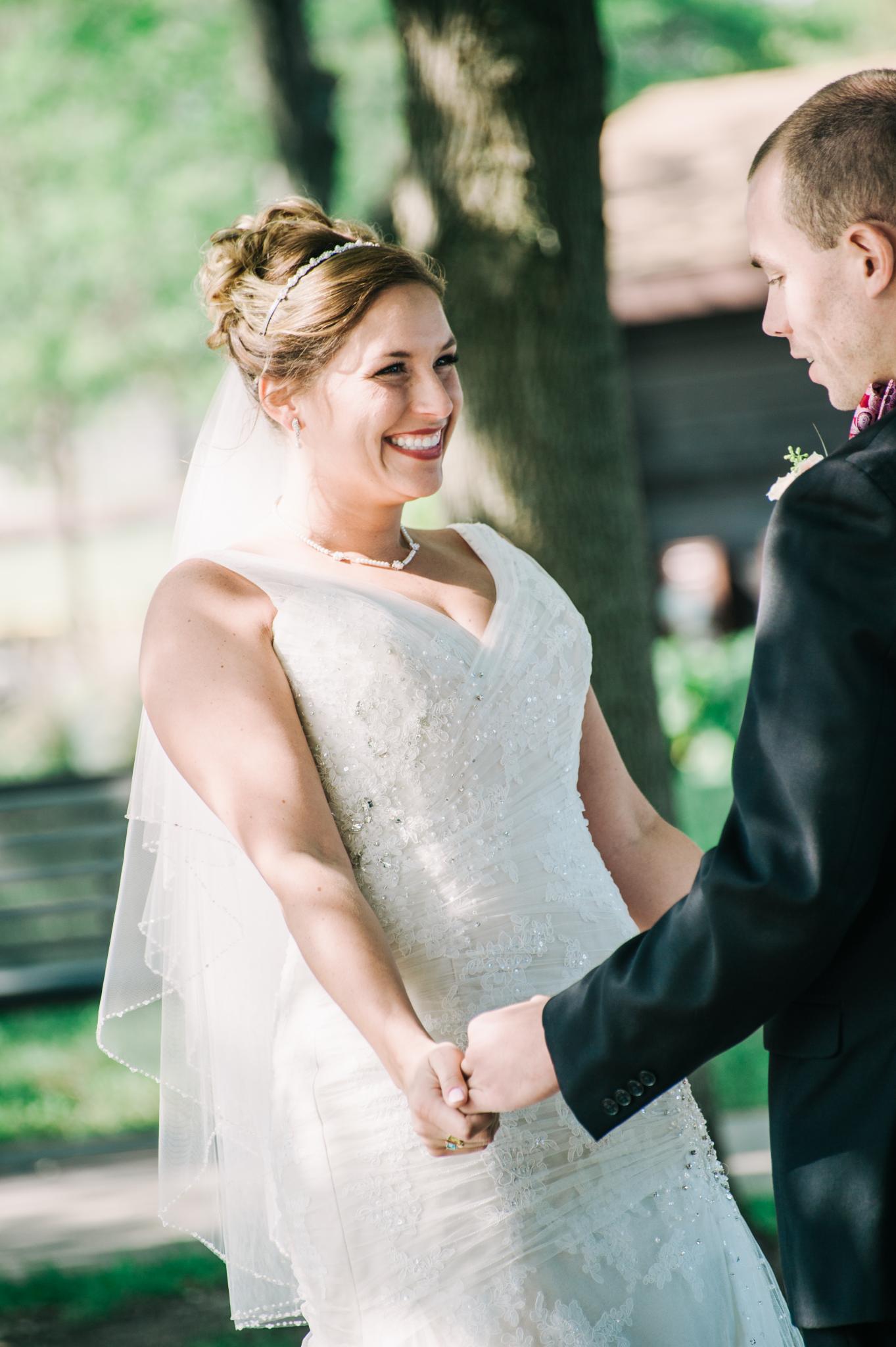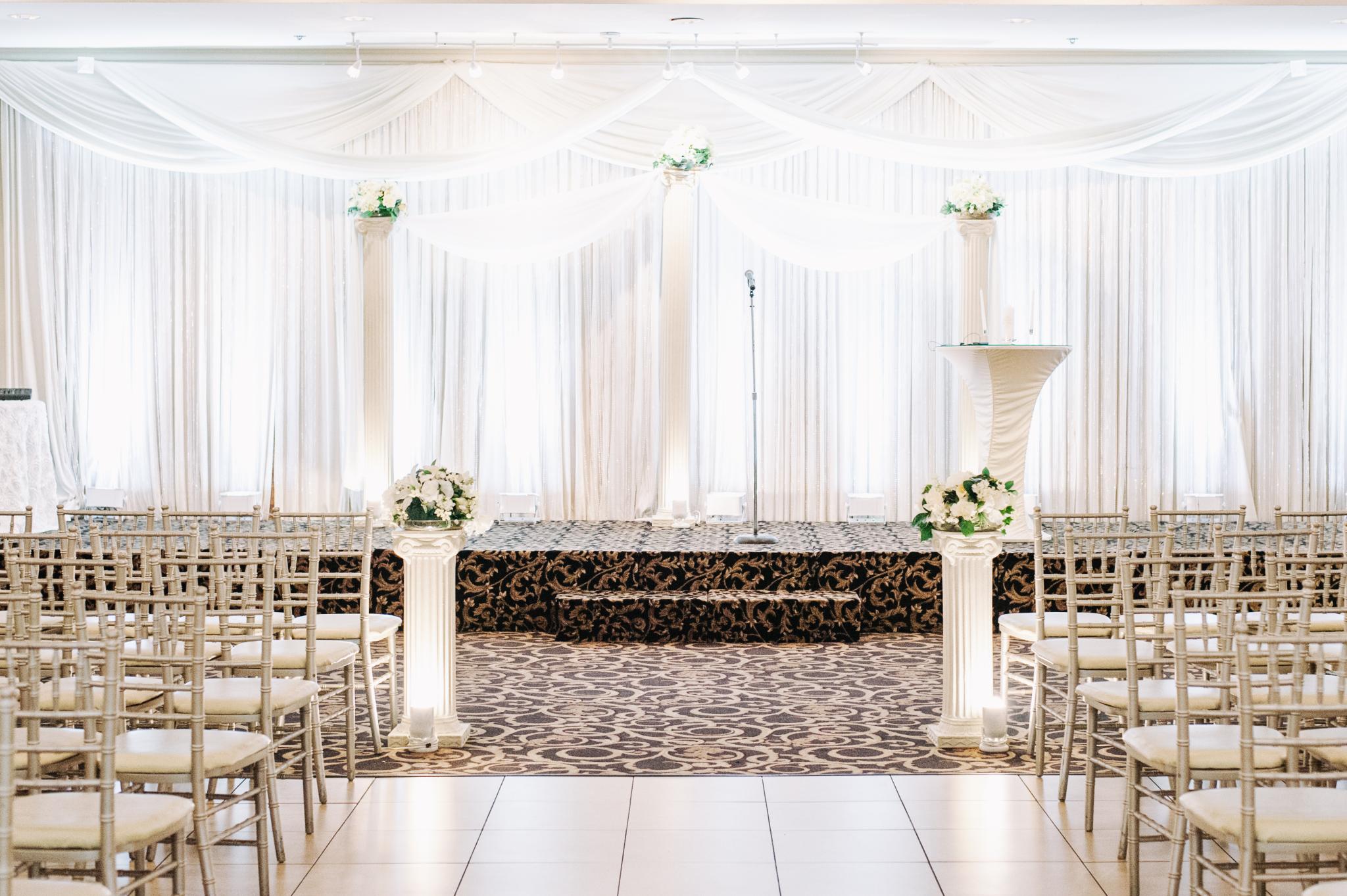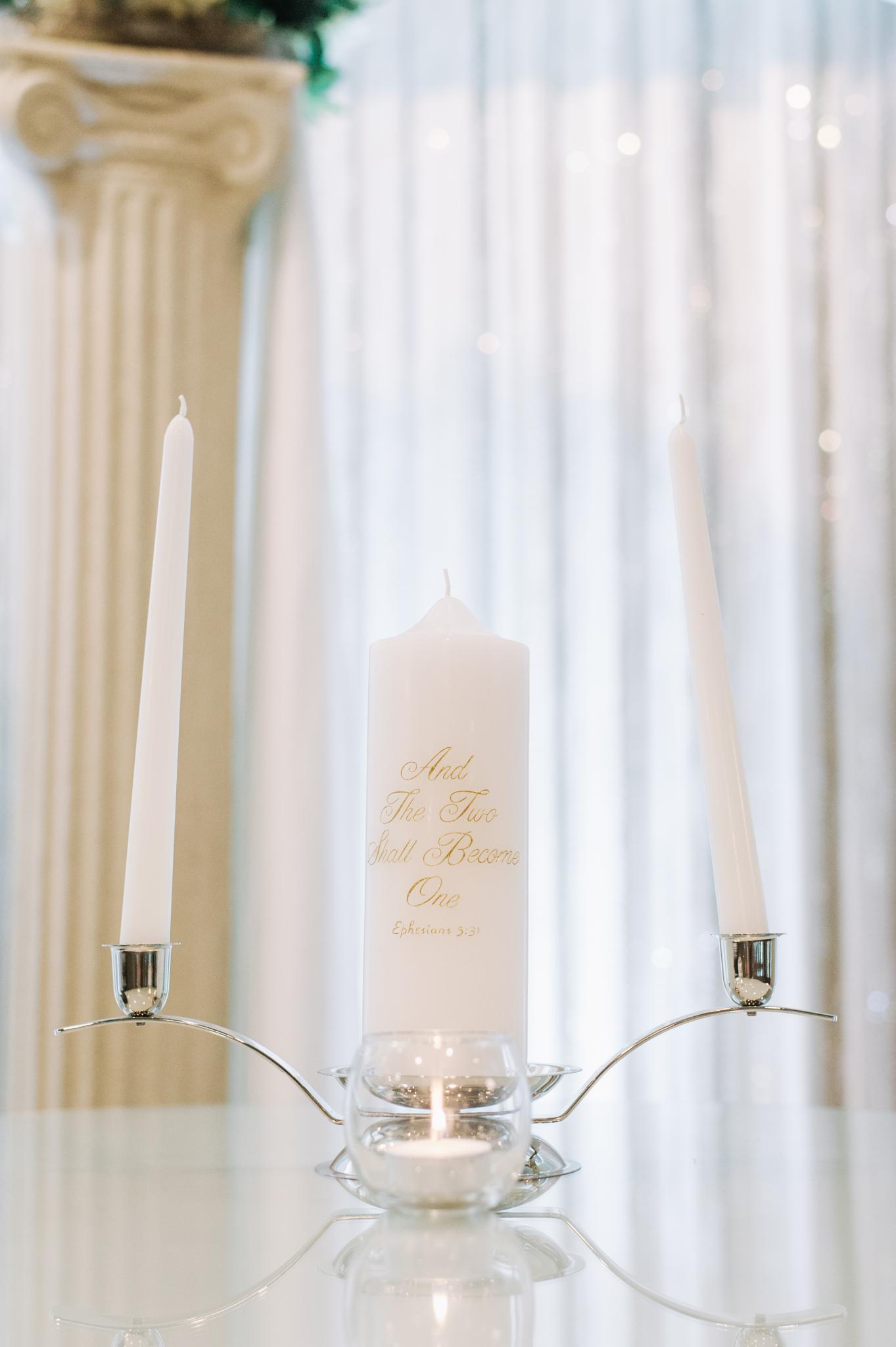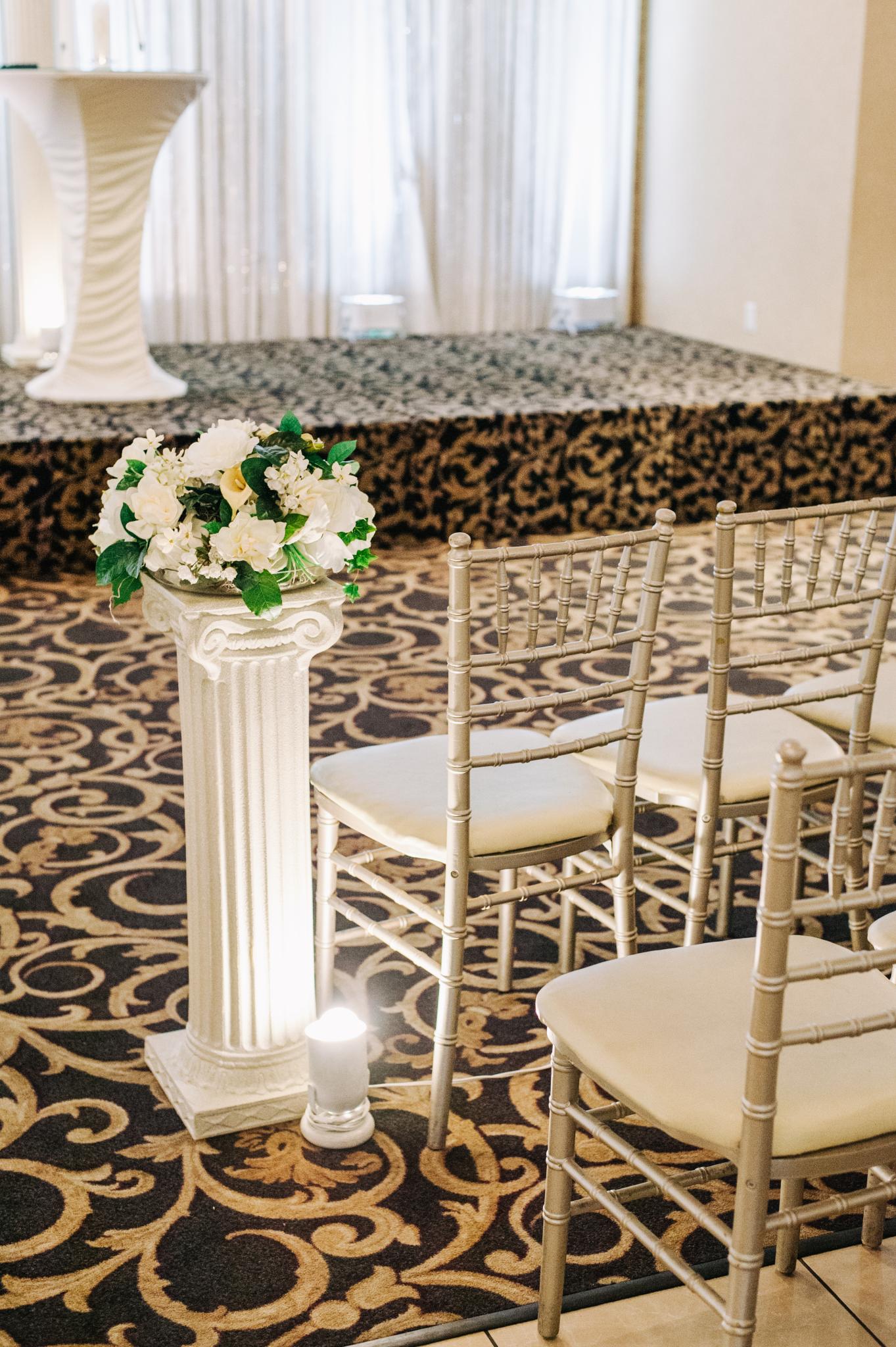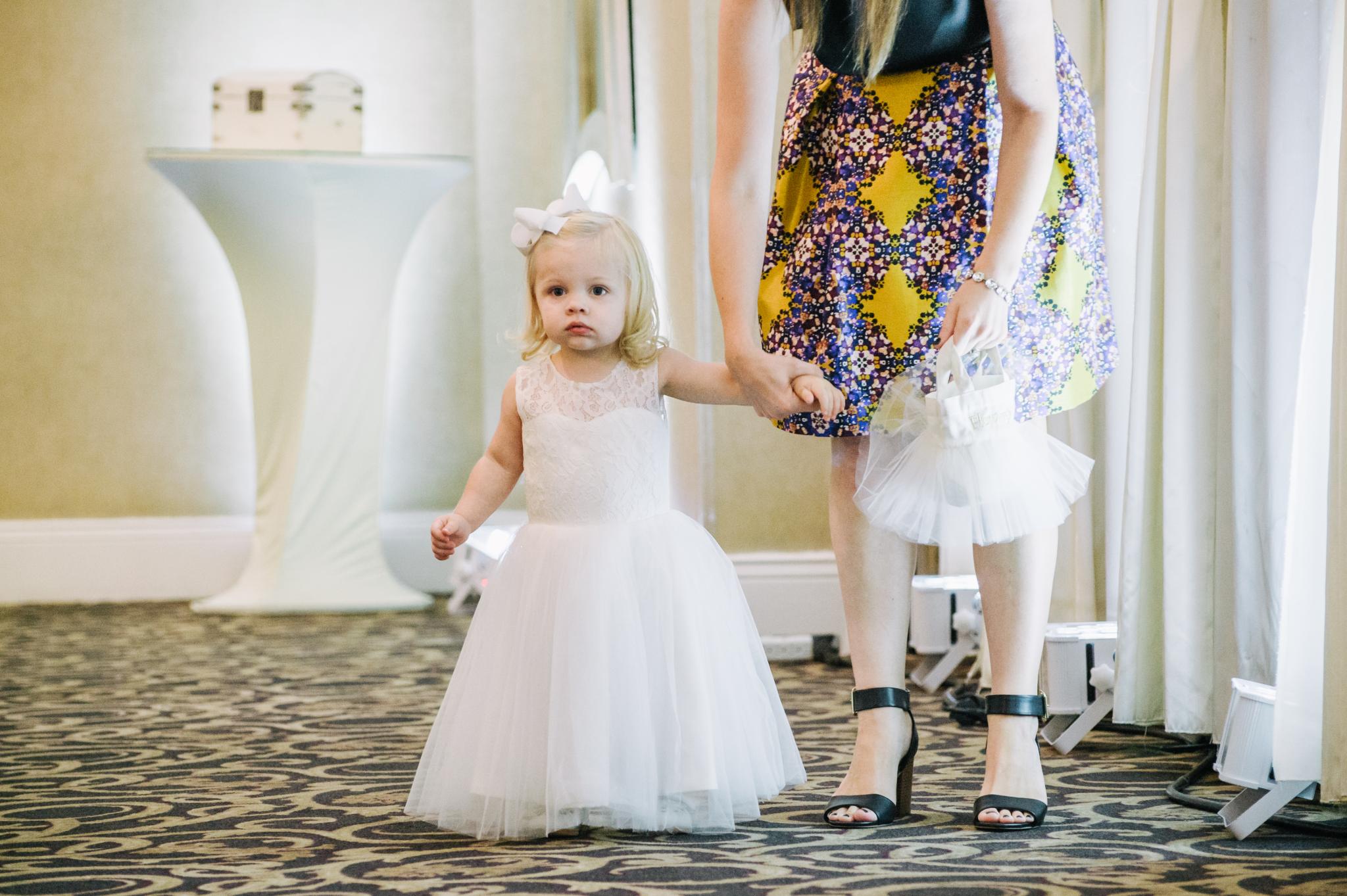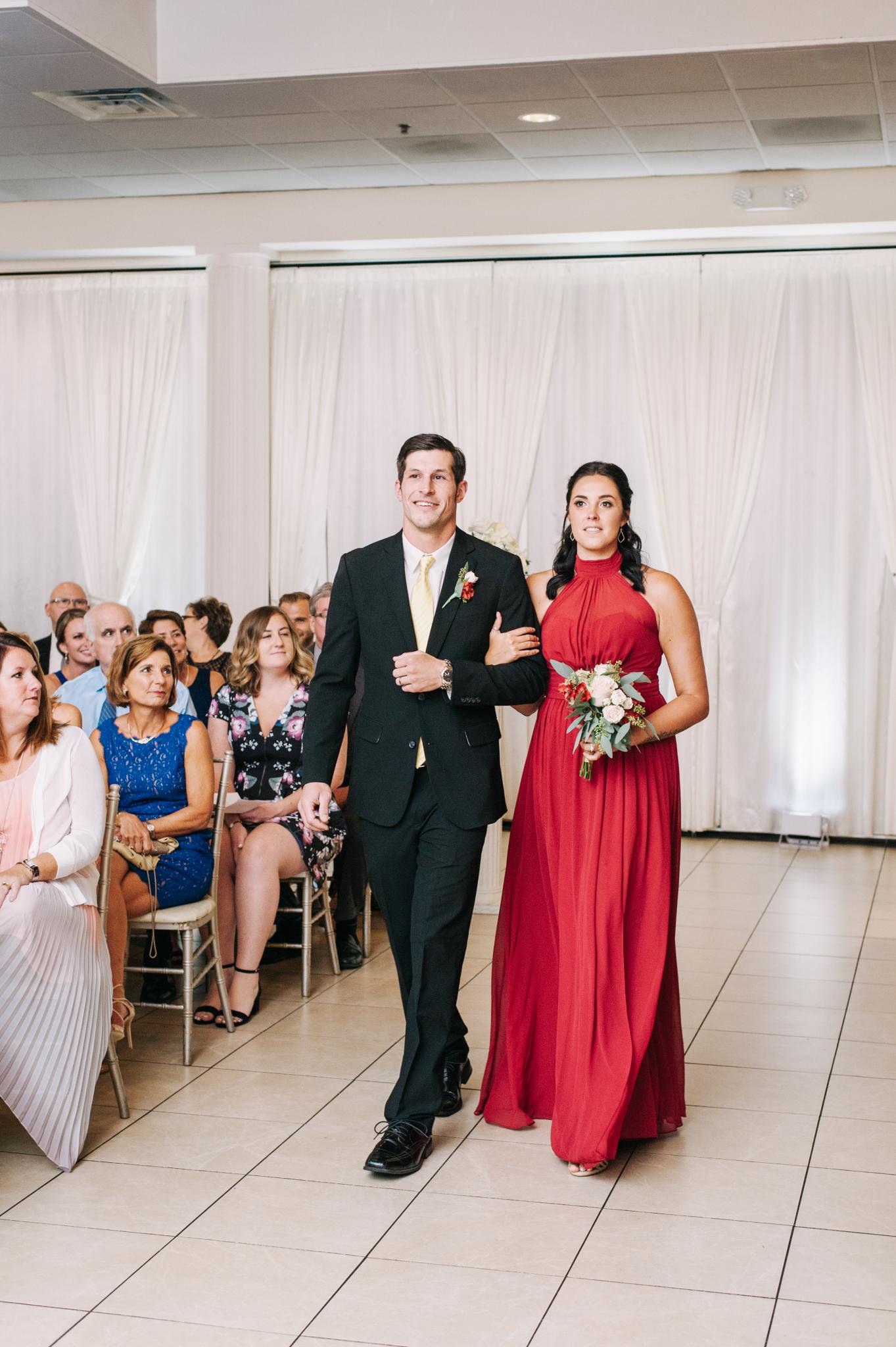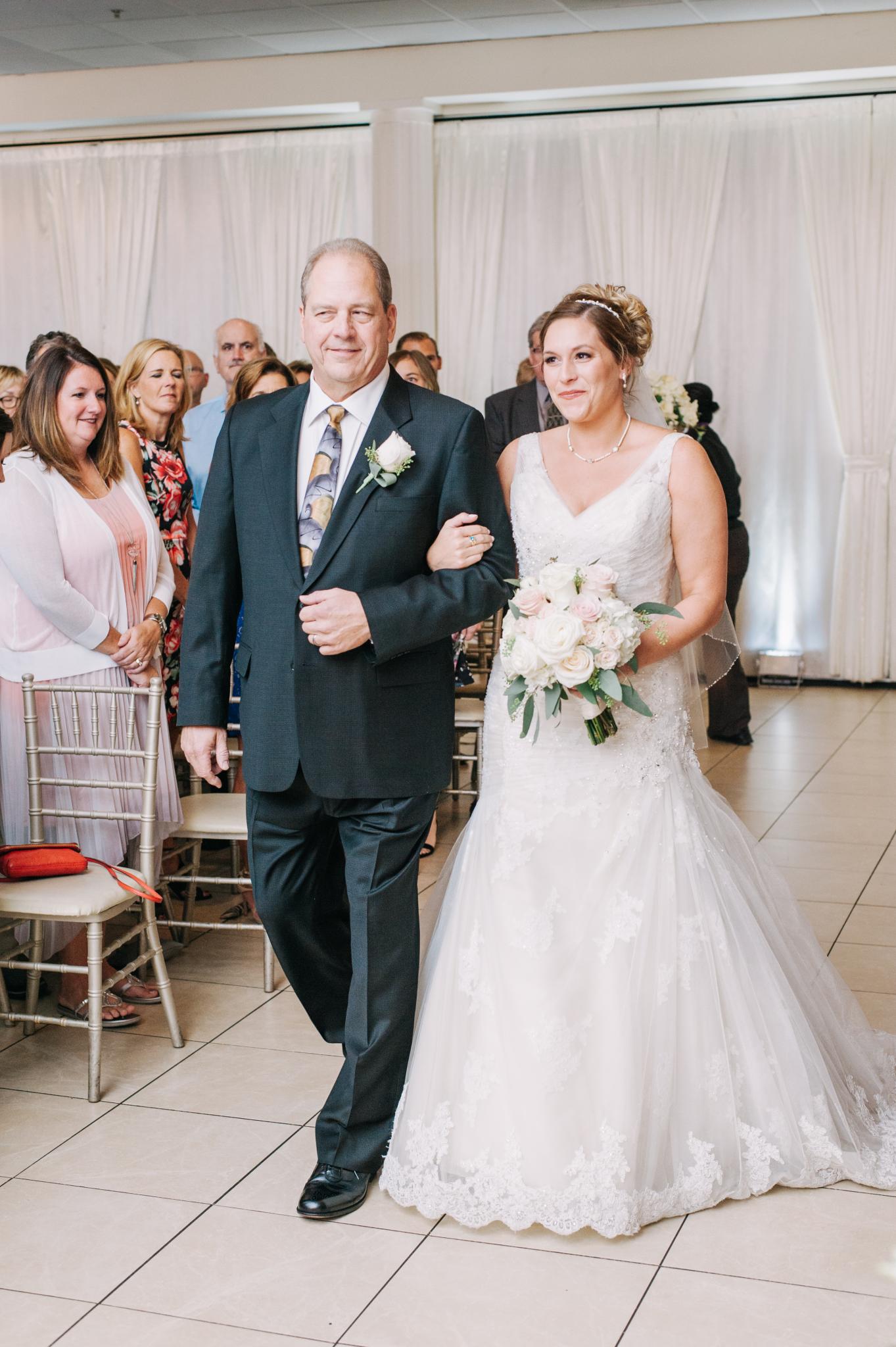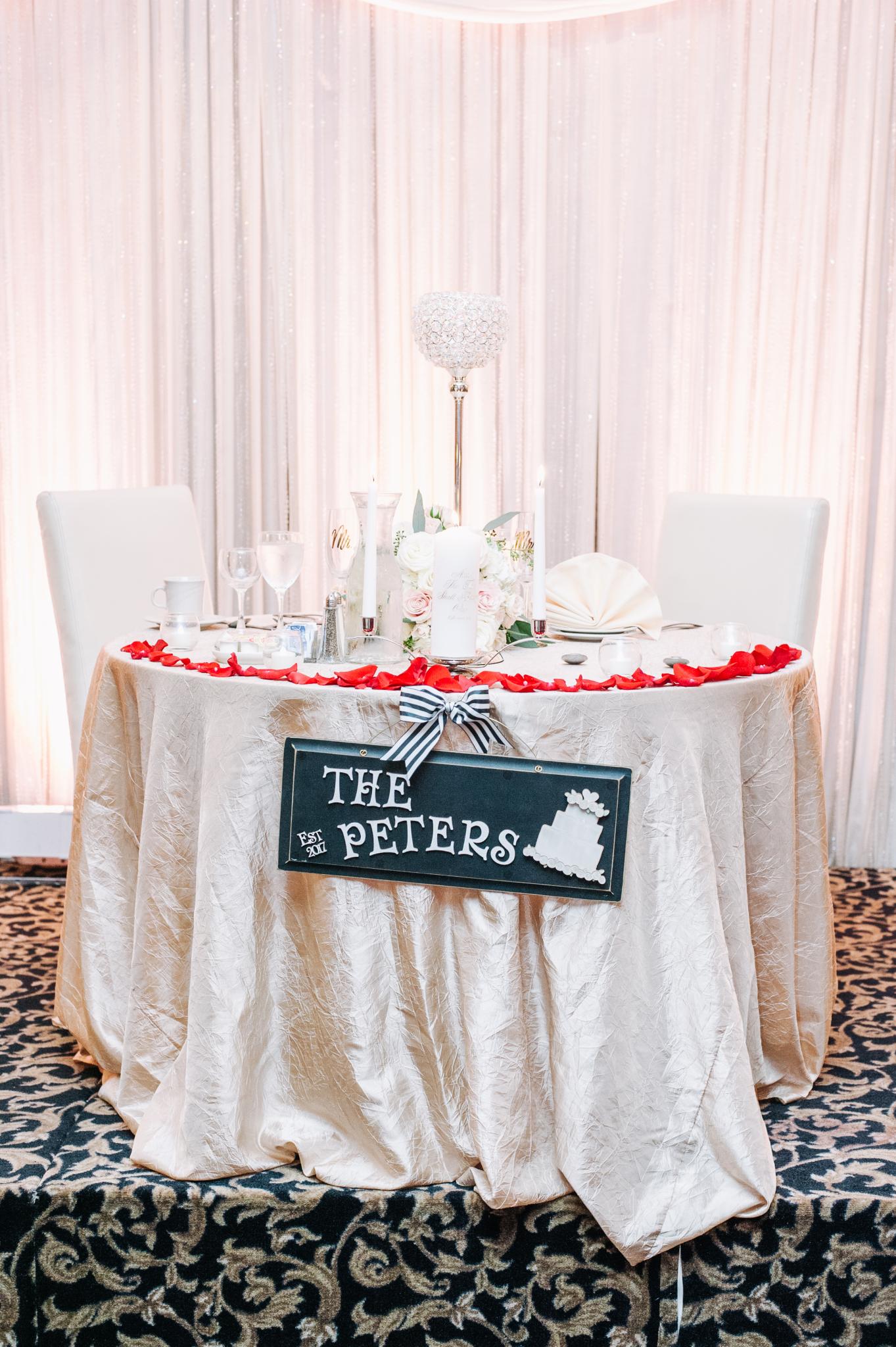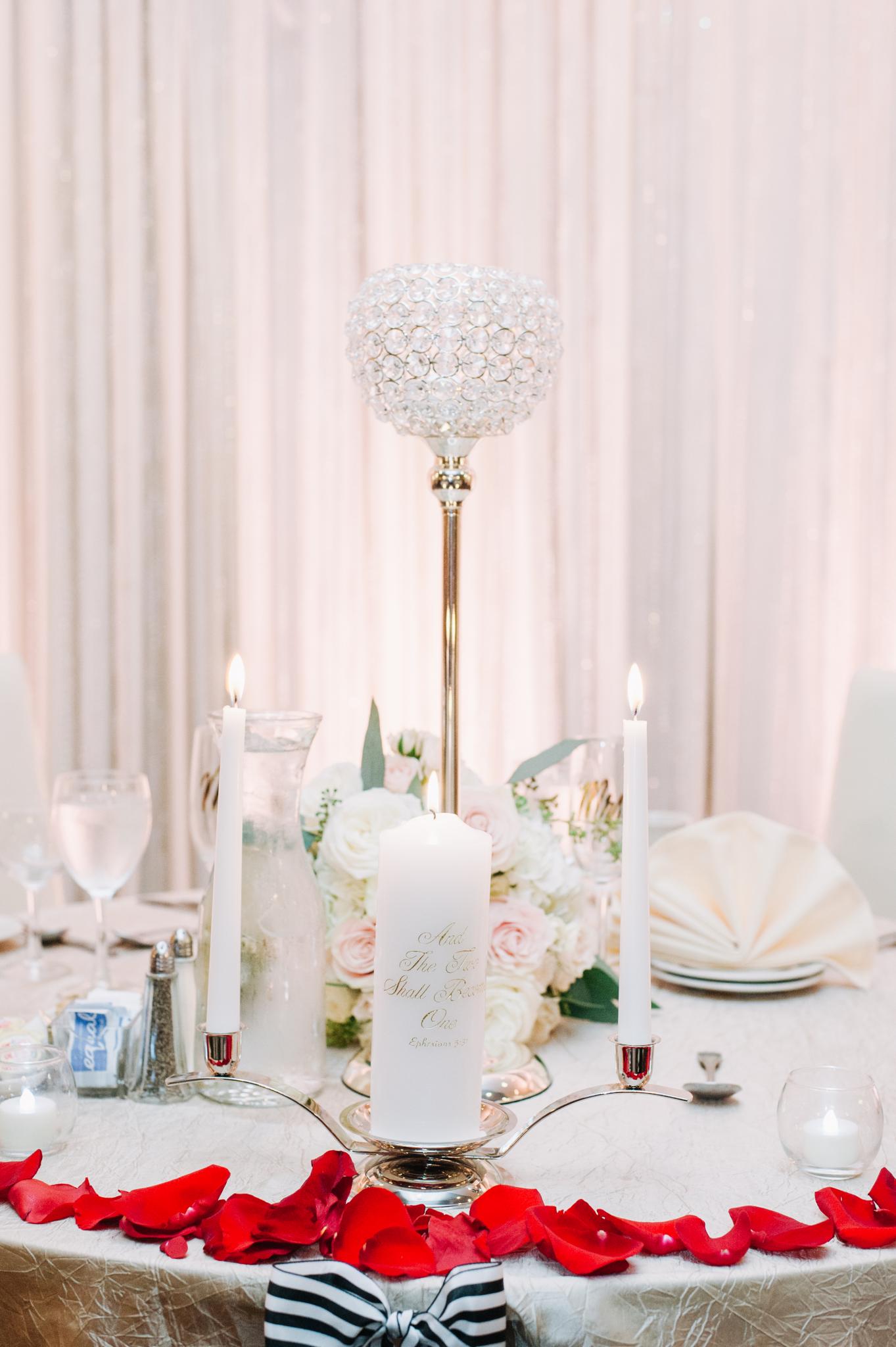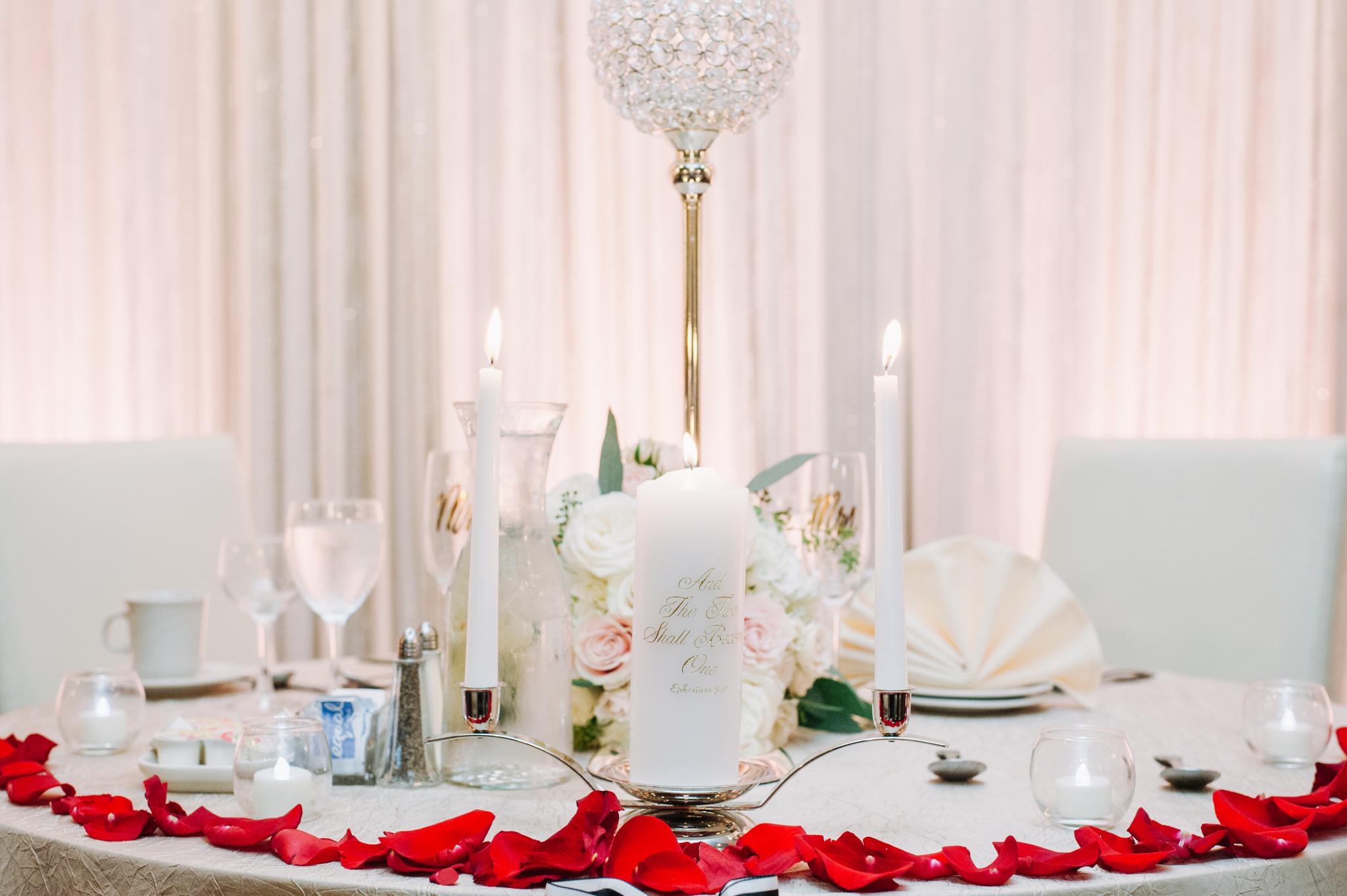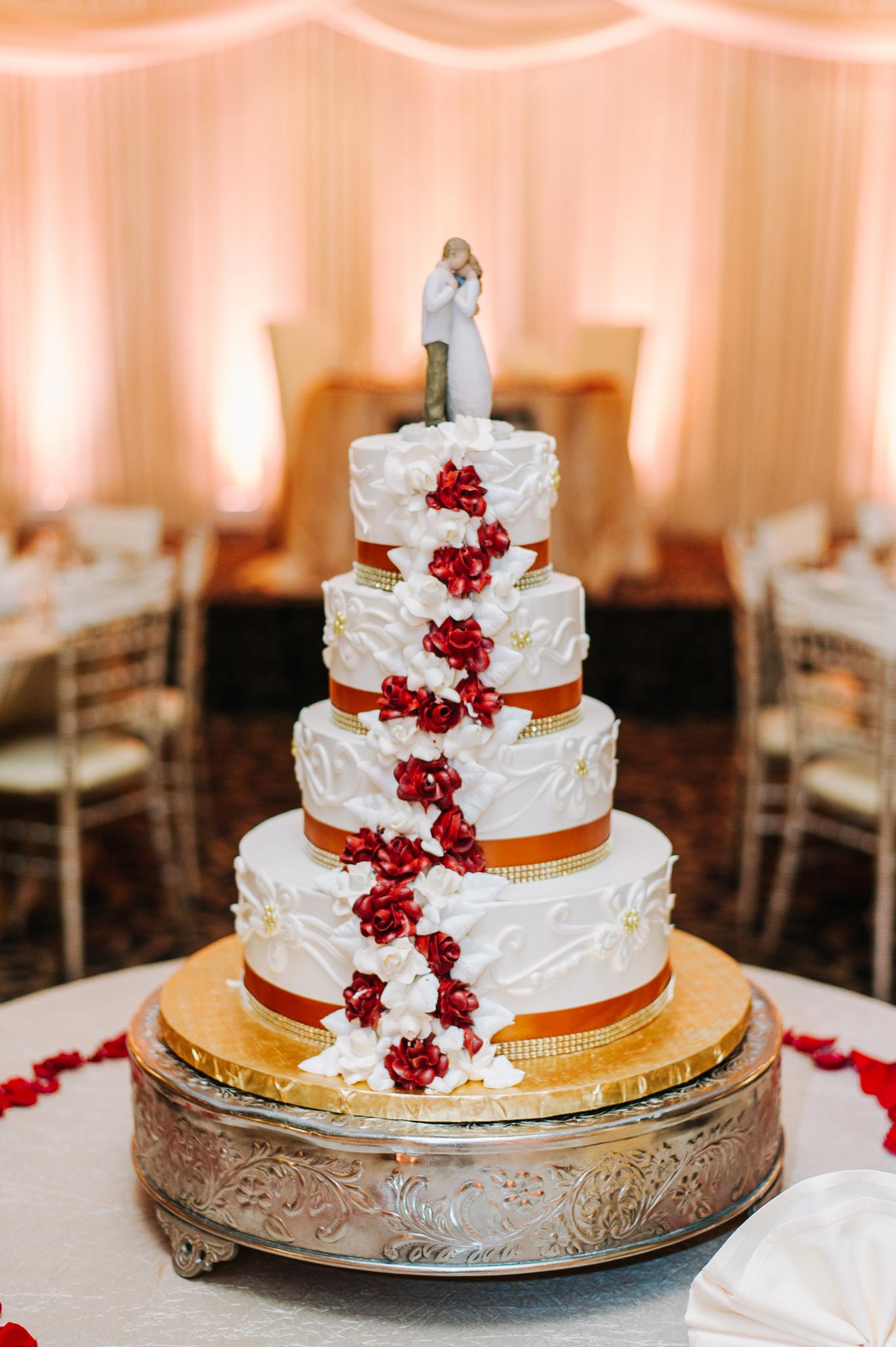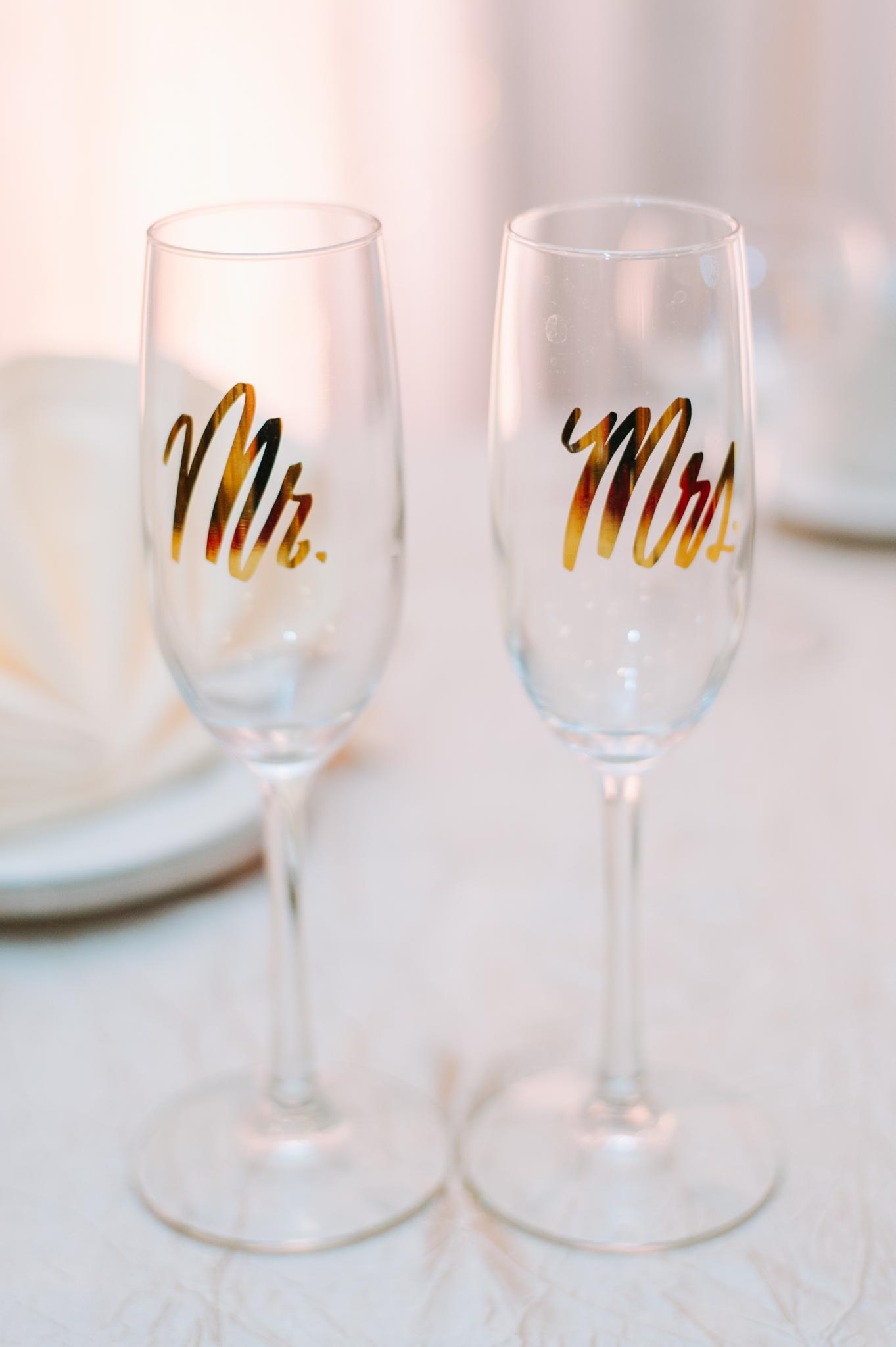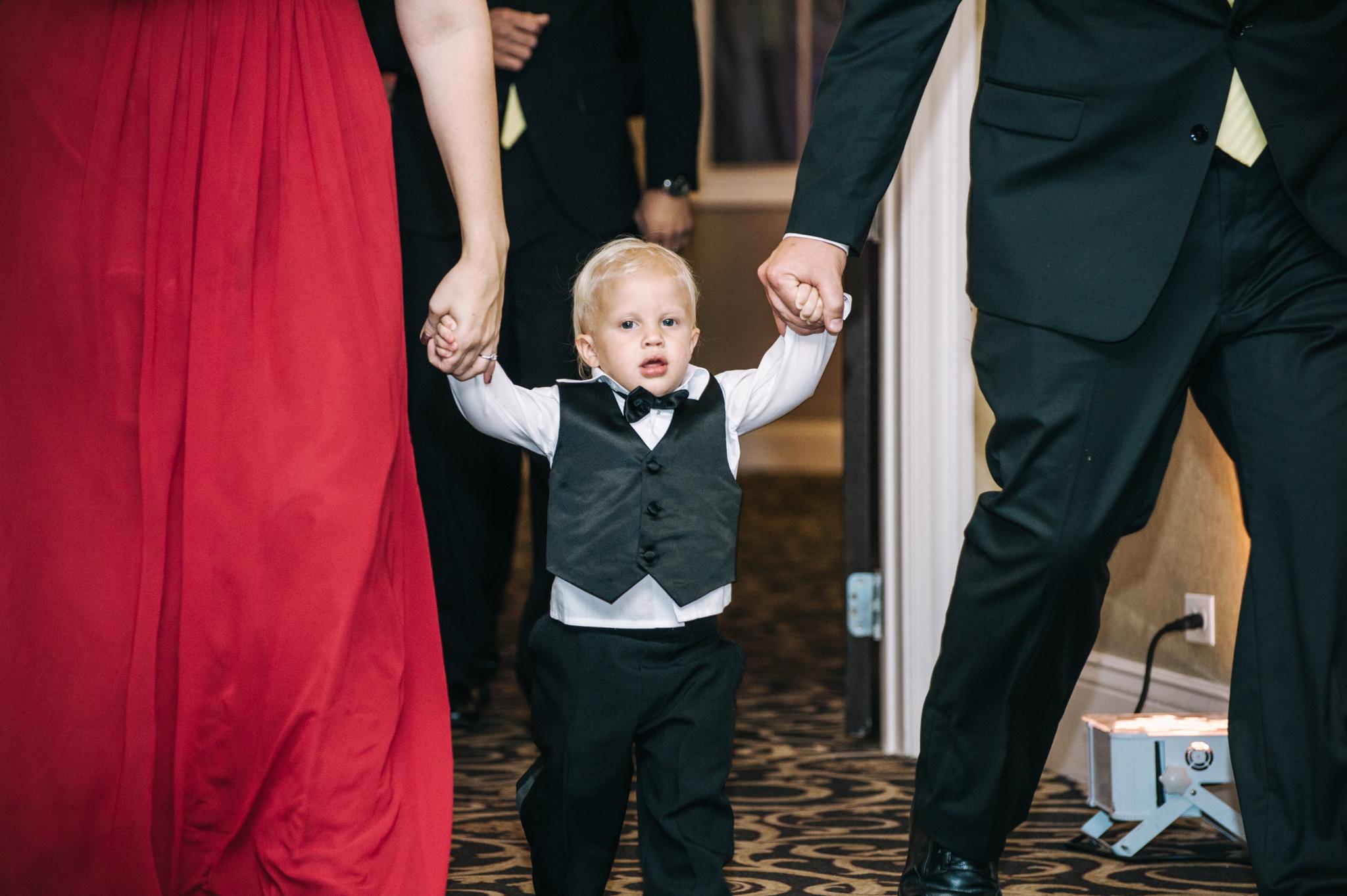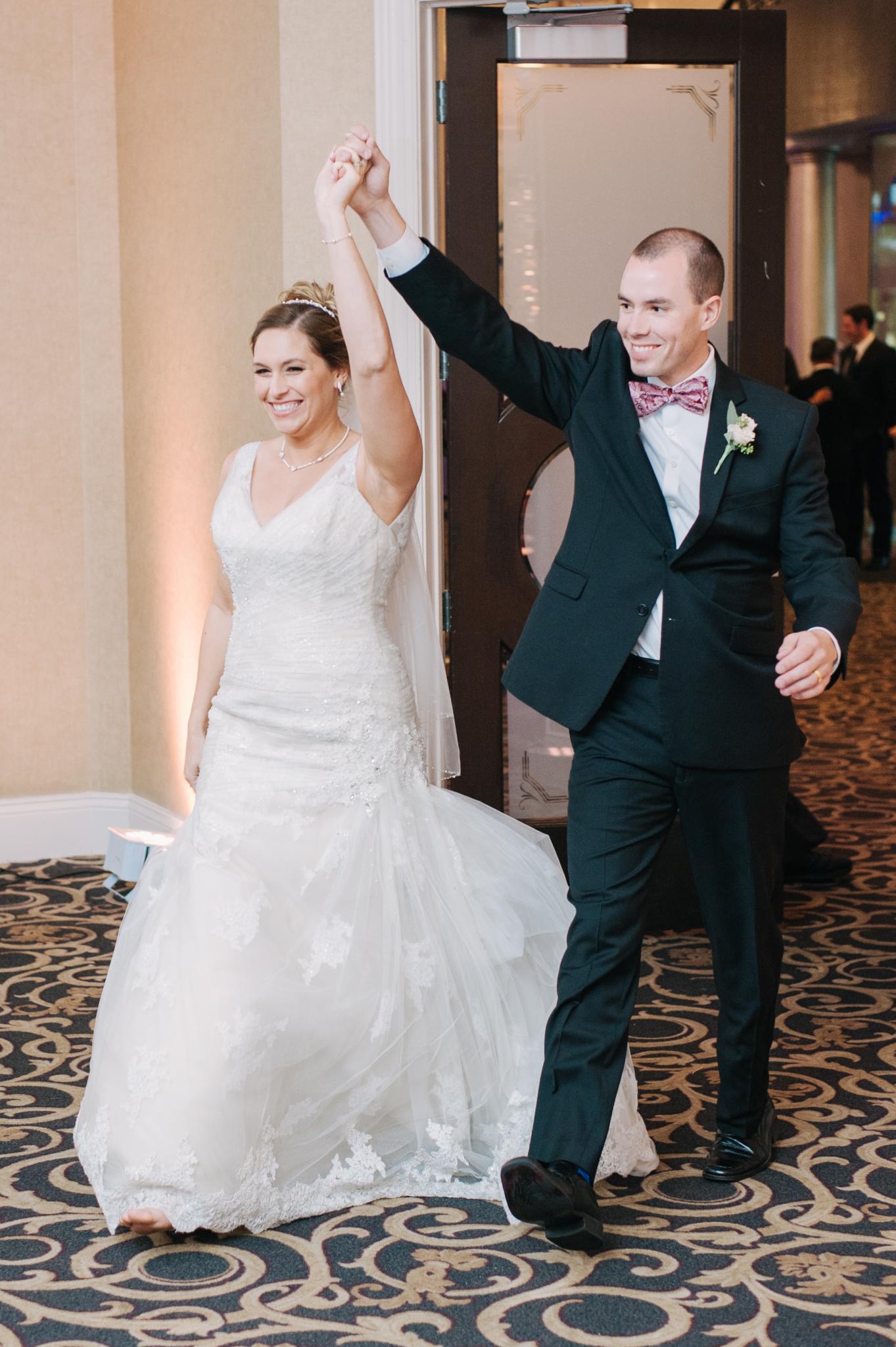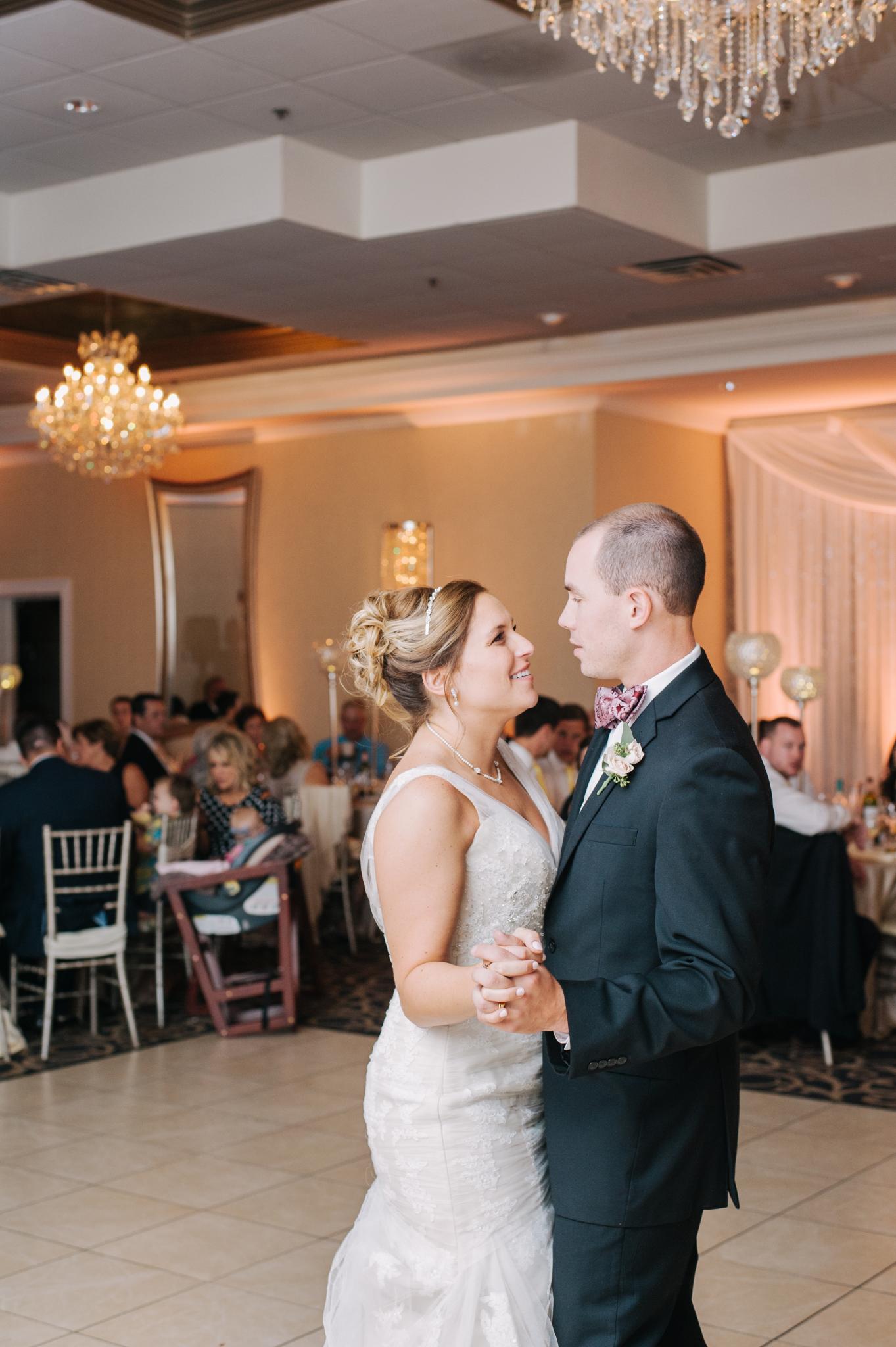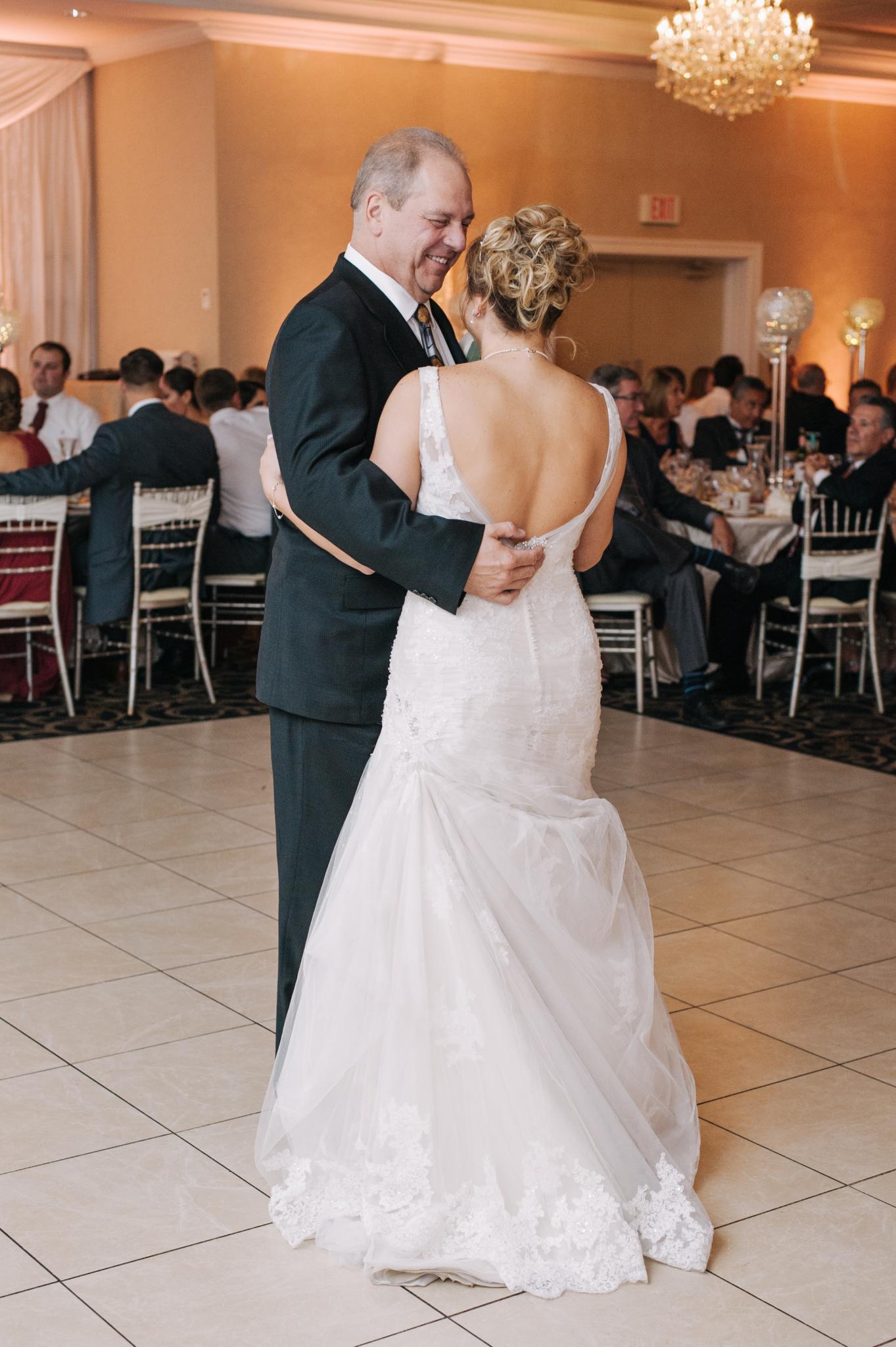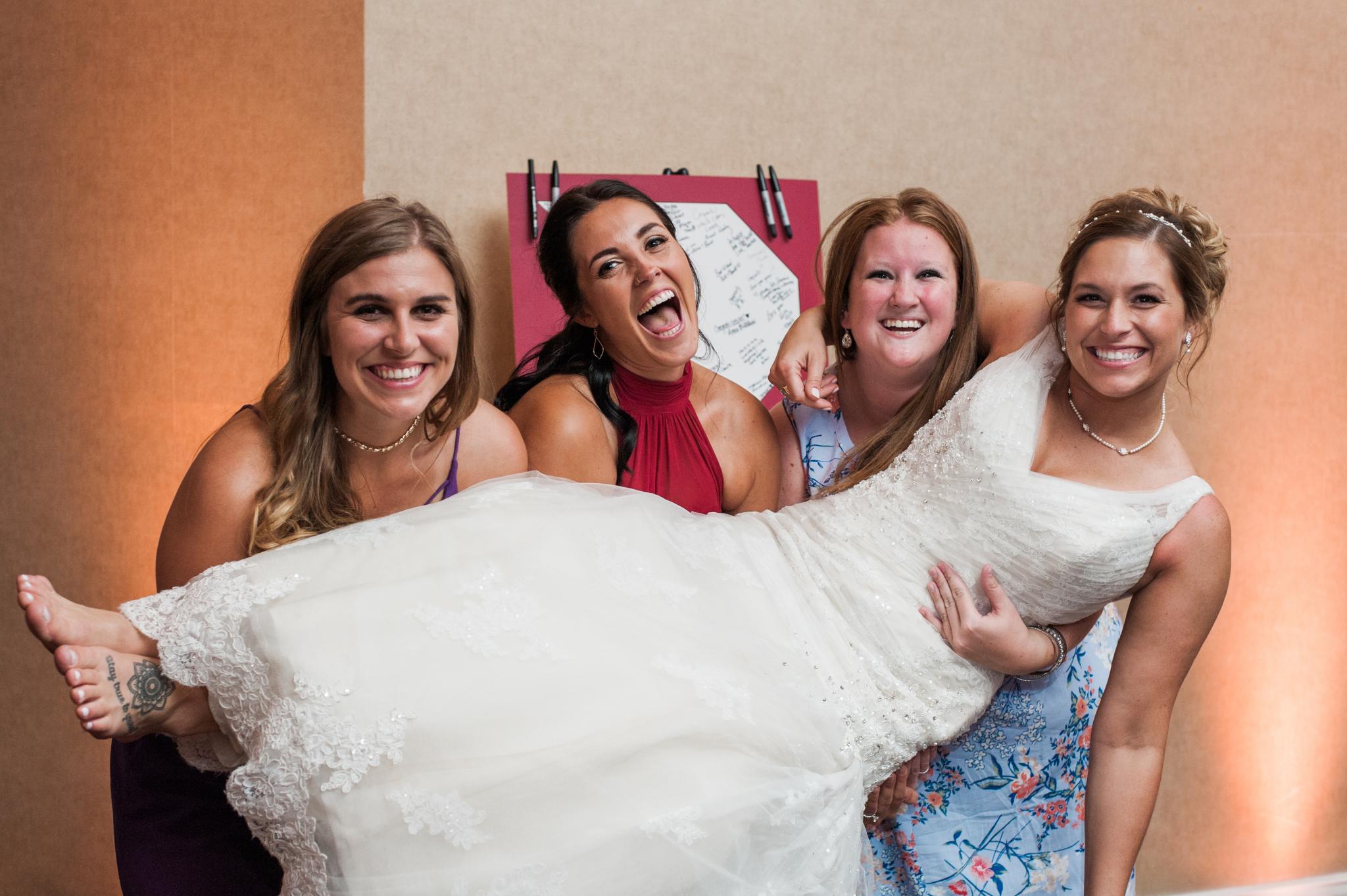 Vendors:
Tamara Jaros Photography (photography), The Seville (ceremony/reception/catering), Countryside Flower Shop (floral), Paul Hyland Salon & Spa (hair/makeup), Sophia Tolli via House of Brides (brides gown), DSW (bride's shoes), Azazie (bridesmaids' dresses), Calvin Klein via Macy's (formalwear), Red Letter DJs (entertainment), The Baking Institute (wedding cake), Nadeau's Ice Sculptures (ice display), Bichsel Jewelry (bride's engagement ring), Helzberg Diamonds (bride's wedding band), Zazzle (stationery), Emperor Limousine (transportation), Pastor Greg Hintz (officiant)