South Shore Cultural Centre and The Bridal Consultant brought Alex and Brian's wedding dreams to life. All photos by June and Jae Photography.
"We lived in the same dorm our freshman at the University of Michigan and met each other during a dorm party during our first week at school. Brian always mentions that the first time that he met me, he knew he was going to marry me! After years of friendship, that eventually turned into years of dating, we realized how much we enjoyed spending a lot of time together and had a lot in common! We always make each other laugh and share a lot of common interests including Michigan football, our love for animals, and the importance of family.
When planning our wedding, we knew that they wanted to plan a timeless and elegant event yet keep the overall vibe simple and fun. One that we could look at back at know that it was always going to be in style. The first step in planning the perfect affair was choosing a classic, Chicago venue, South Shore Cultural Center, where many famous weddings have occurred, including the Obama's. As soon as the venue was booked everything began to fall into the place.
Both of our favorite memory was the ceremony – we loved sharing our vows with each other, and being officiated by Brian's godfather who made the ceremony extremely personal. This may seem very generic, but another favorite memory was just being surrounded by friends and family! A lot of guests we are not able to see all the time since we live in New York, but at the wedding it was such a blast seeing everyone have an amazing time and dancing the night away!
During the reception, we decided to do stations instead of a plated meal. We did not want our wedding to feel so formal and felt that stations allowed guests to mingle around the room and socialize with other guests seated at different tables. Throughout the entire evening, we had a few odes to Michigan, our alma mater, by having all the guests cheer the fight song. David, from David Rothstein Music, even brought a Michigan football helmet for all the guests to sign. It really was the perfect day!"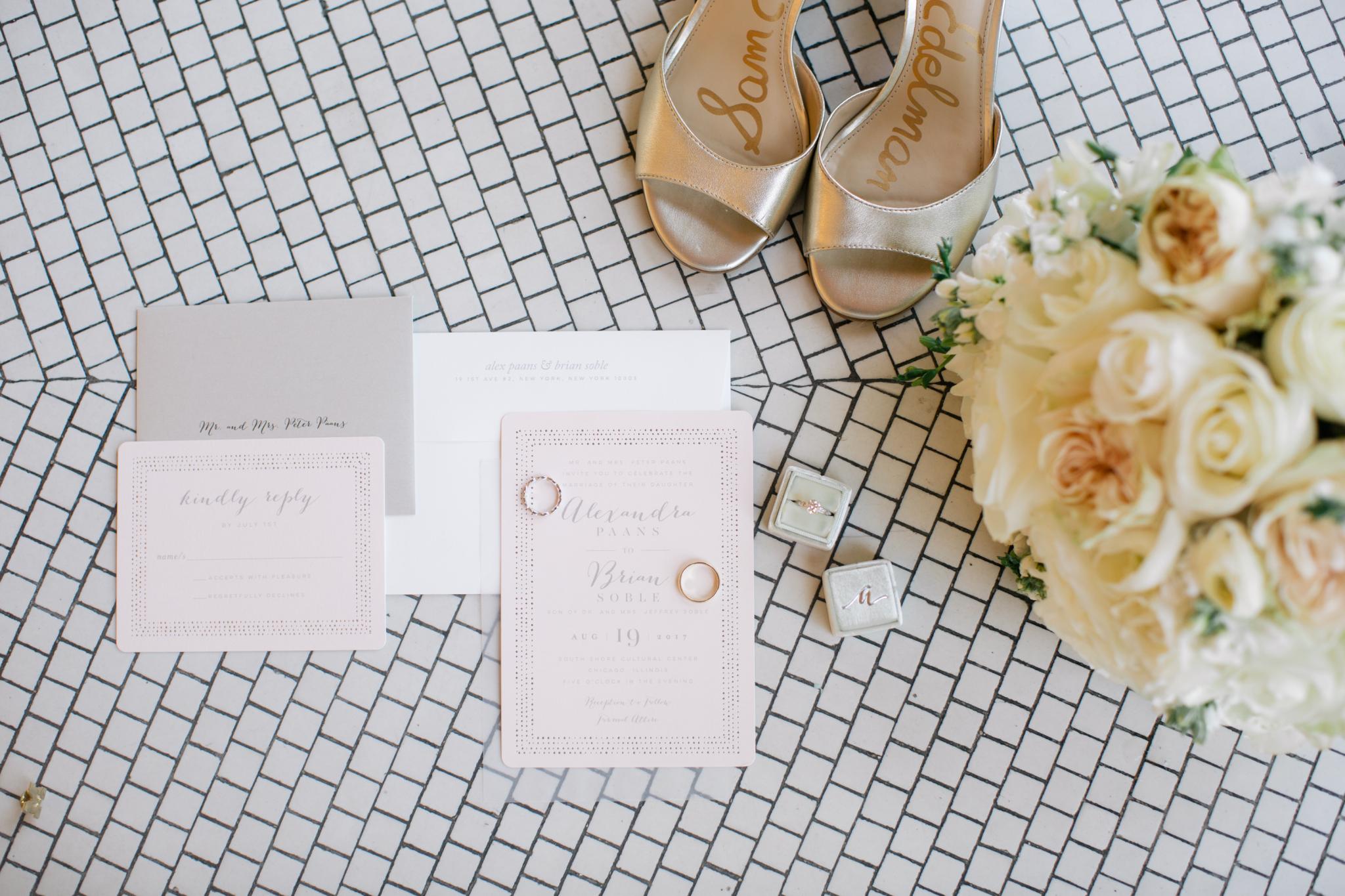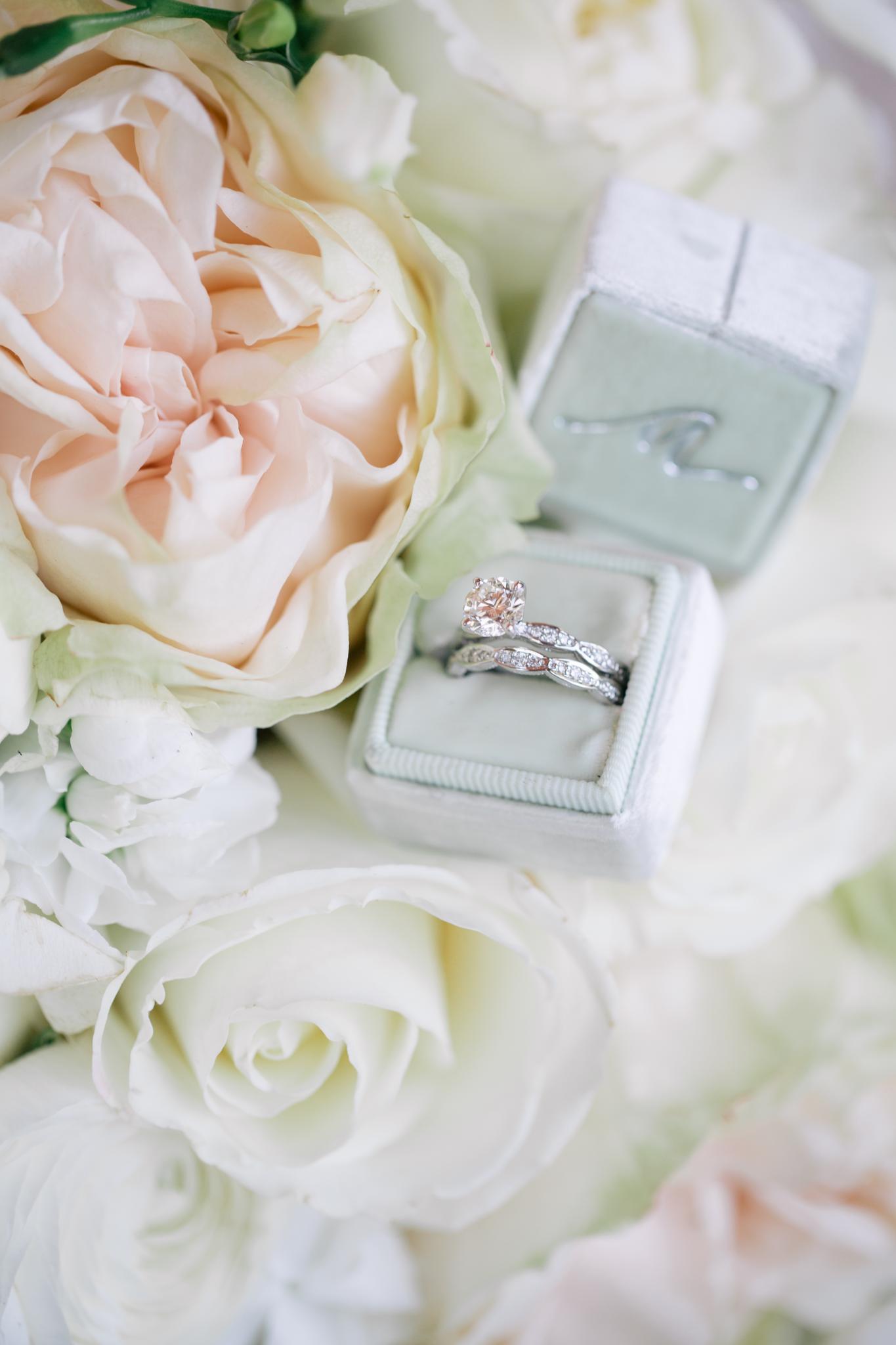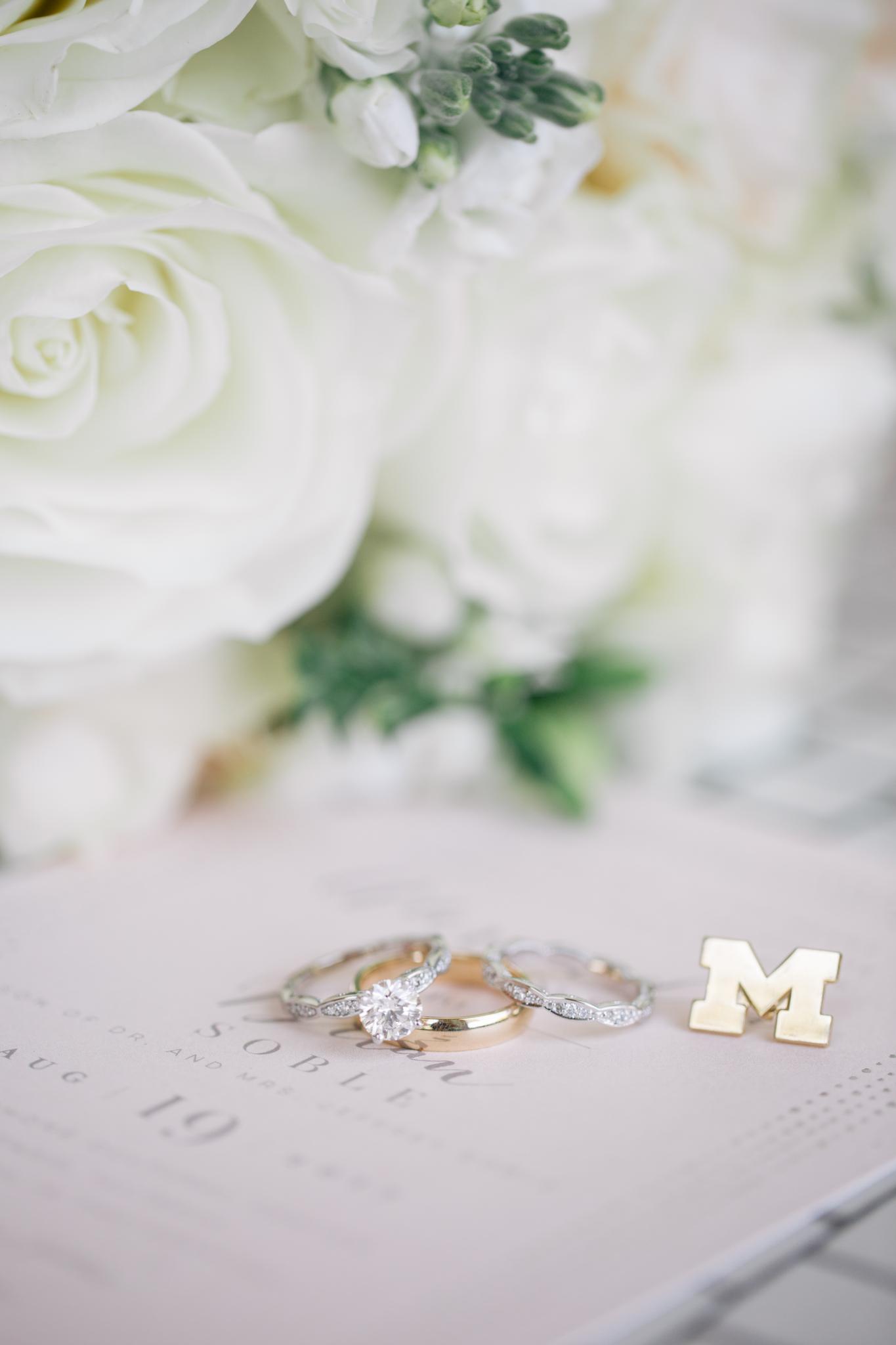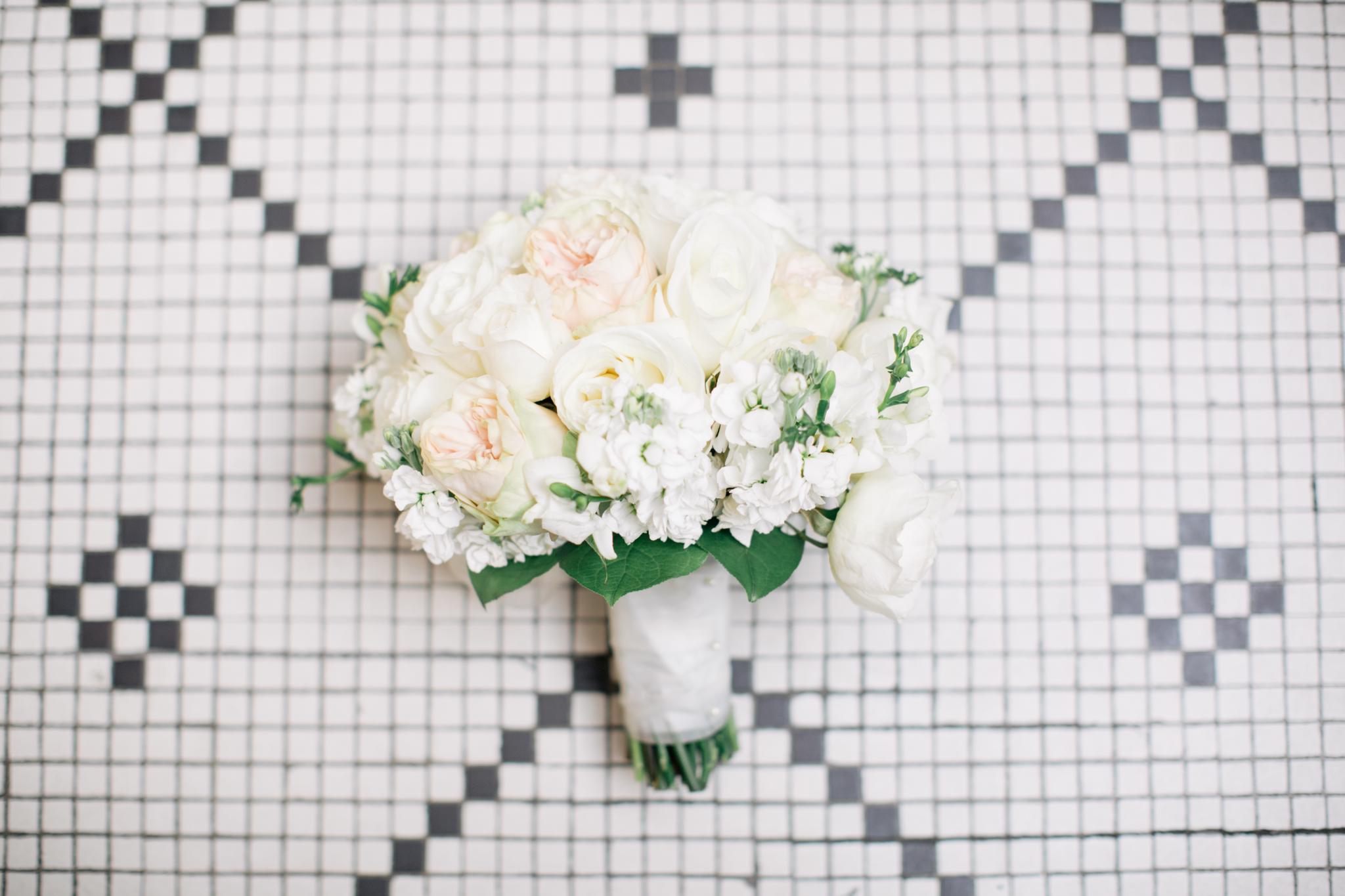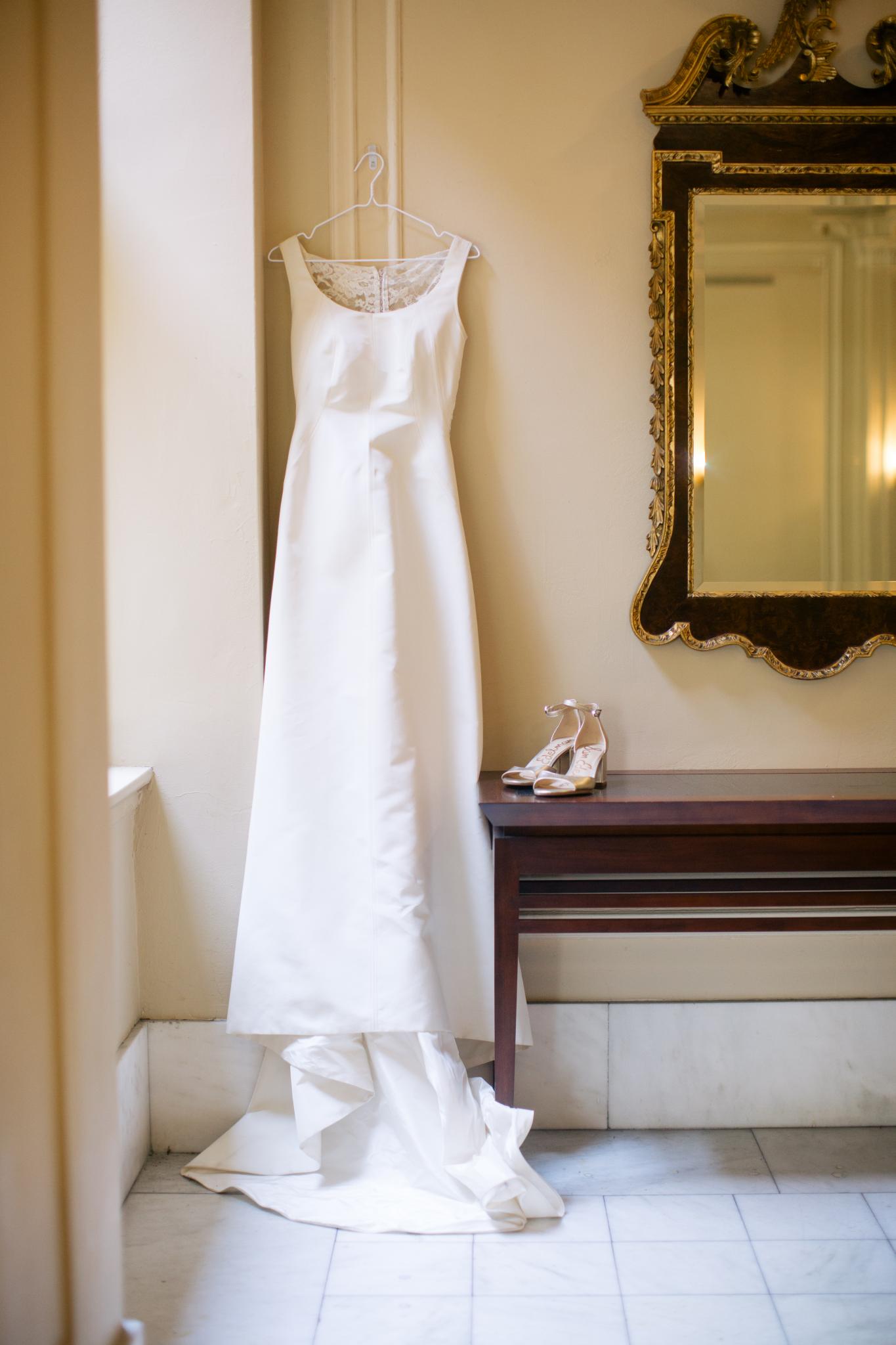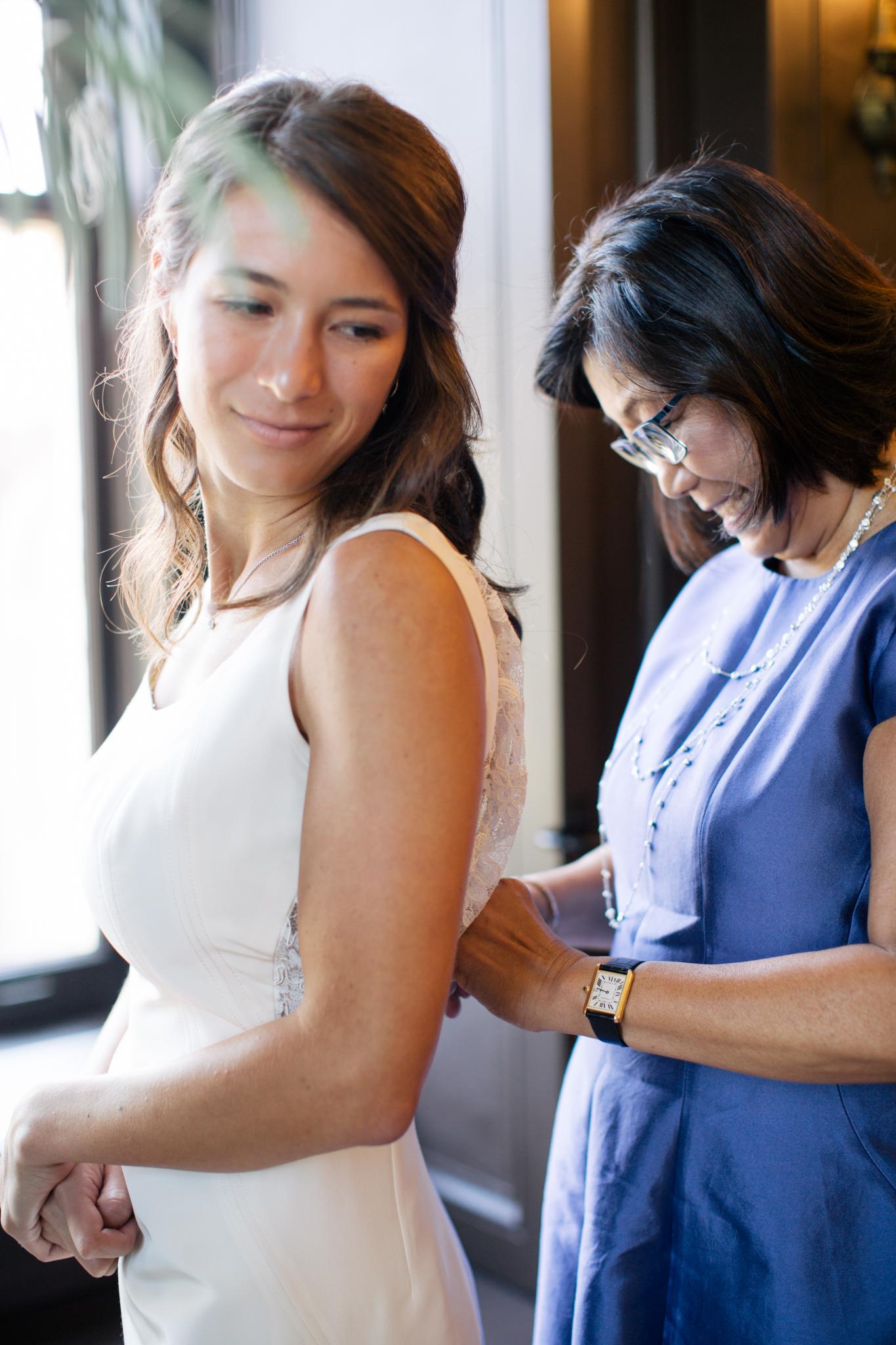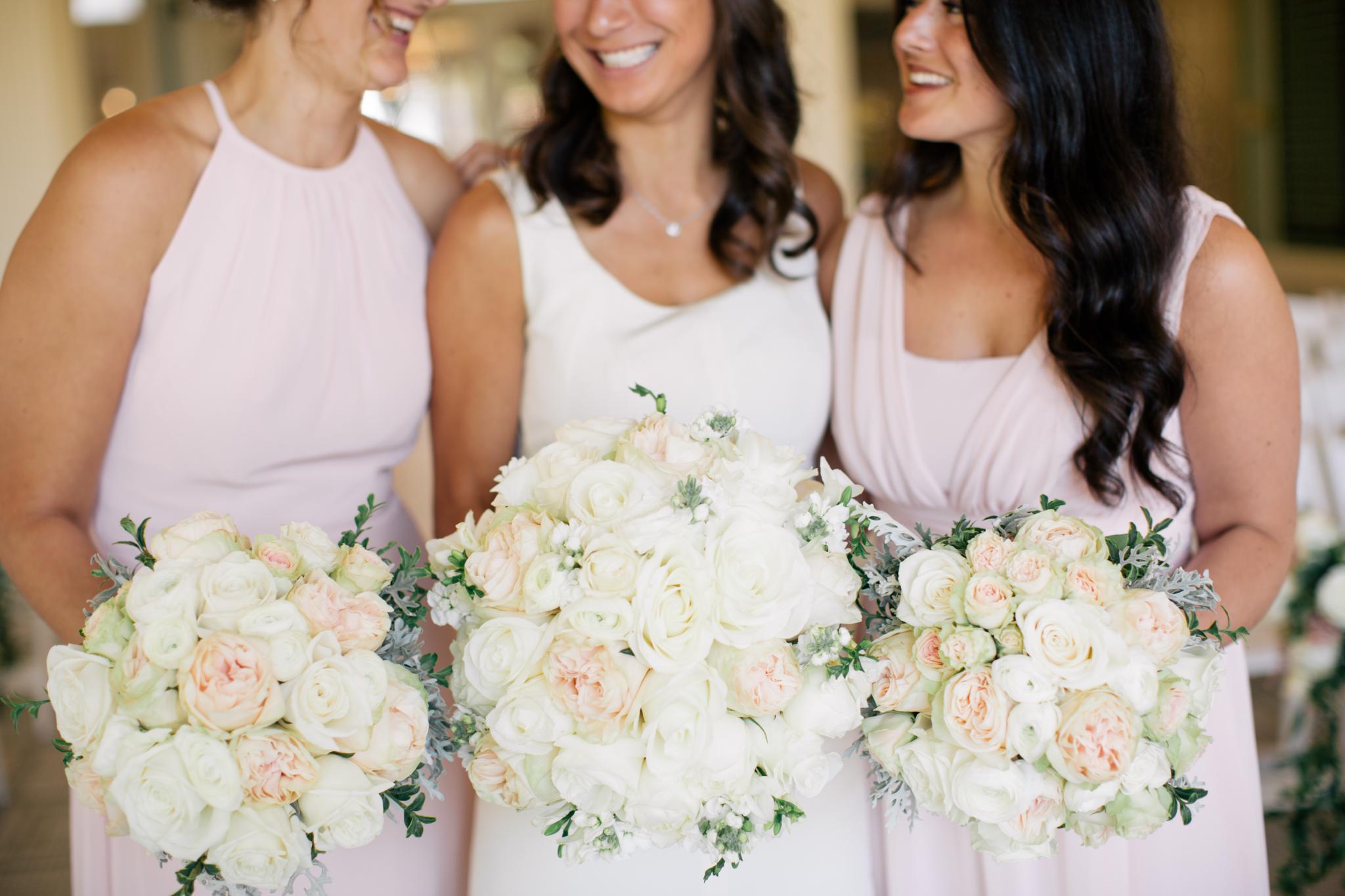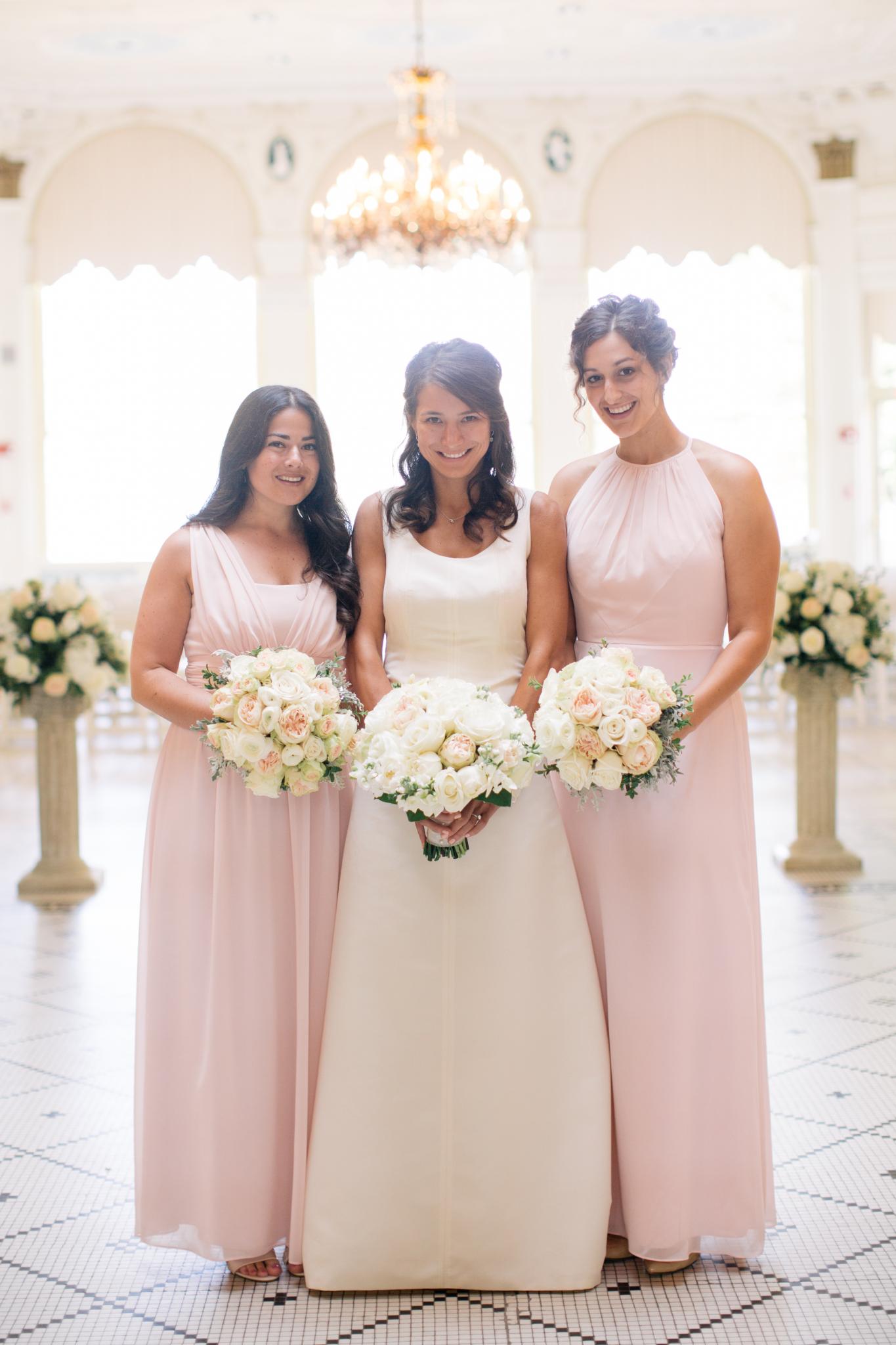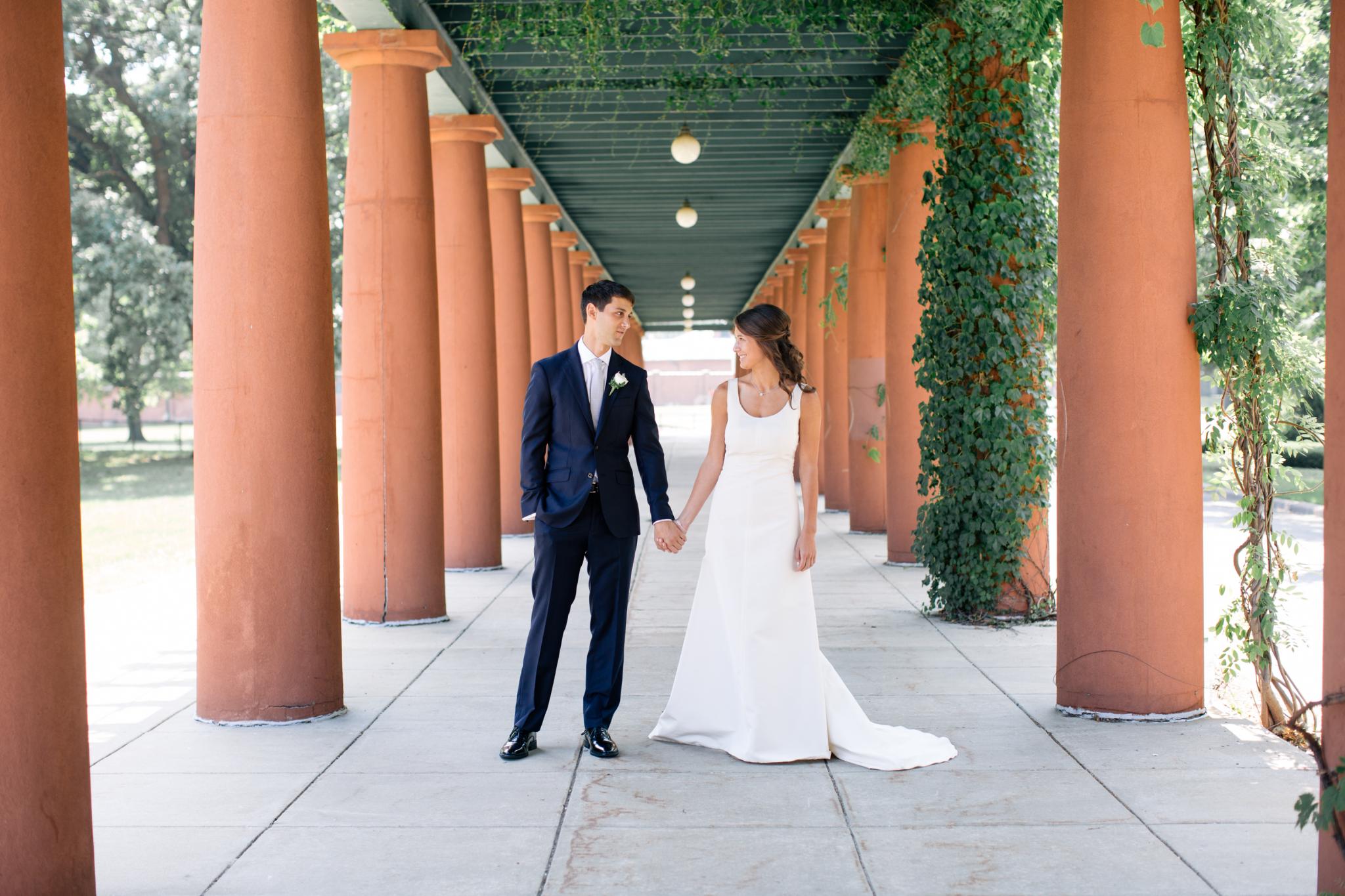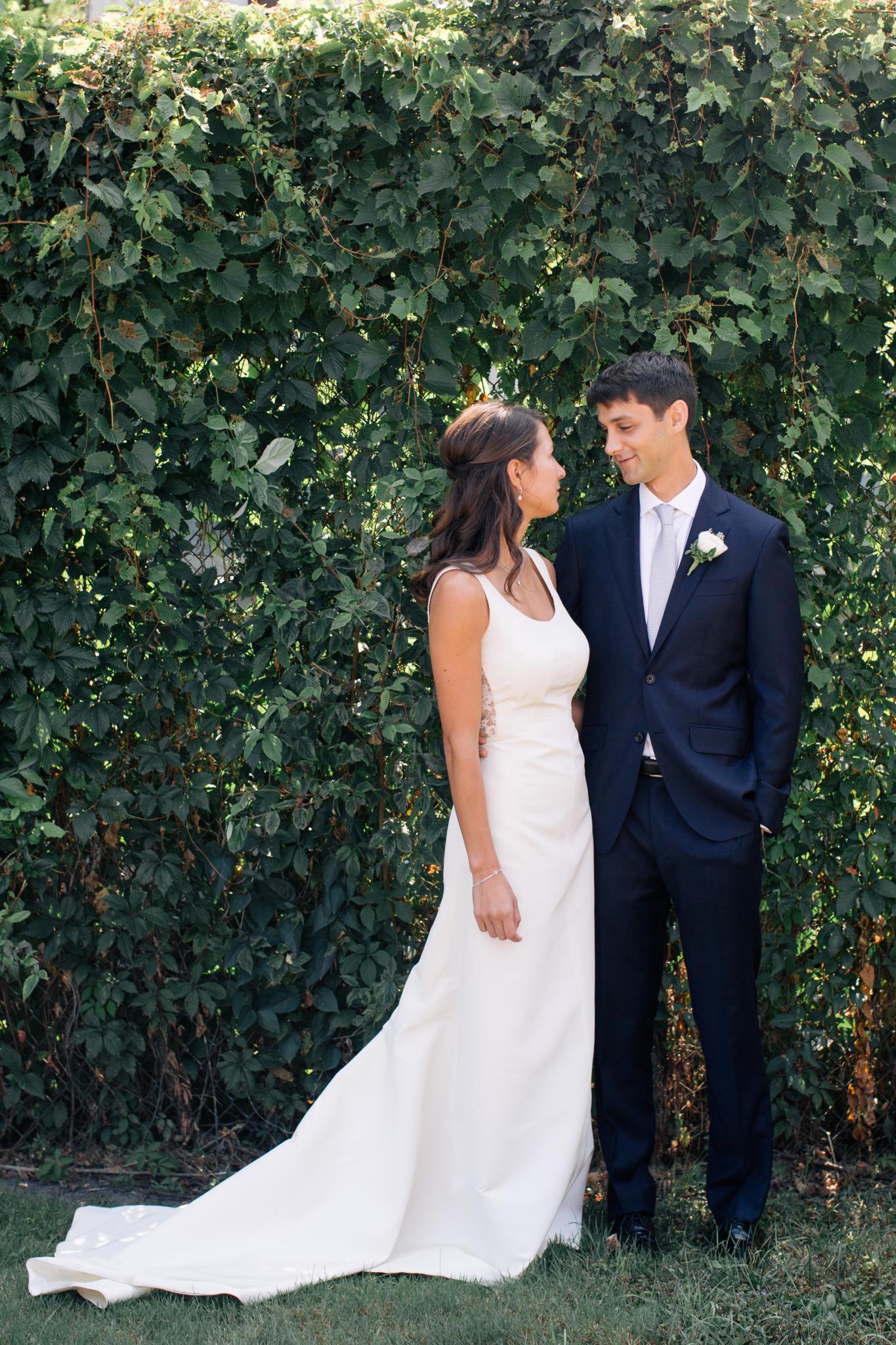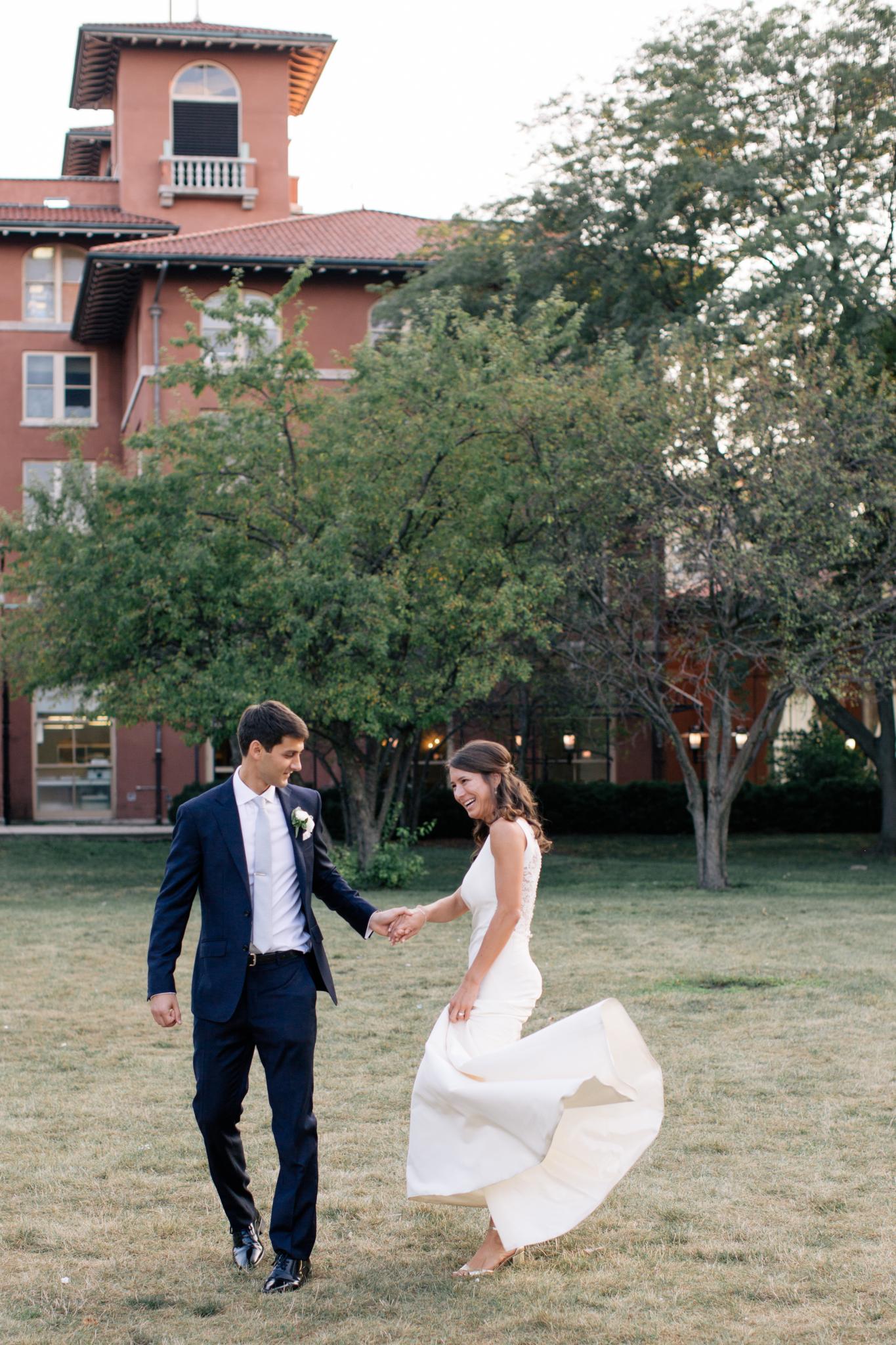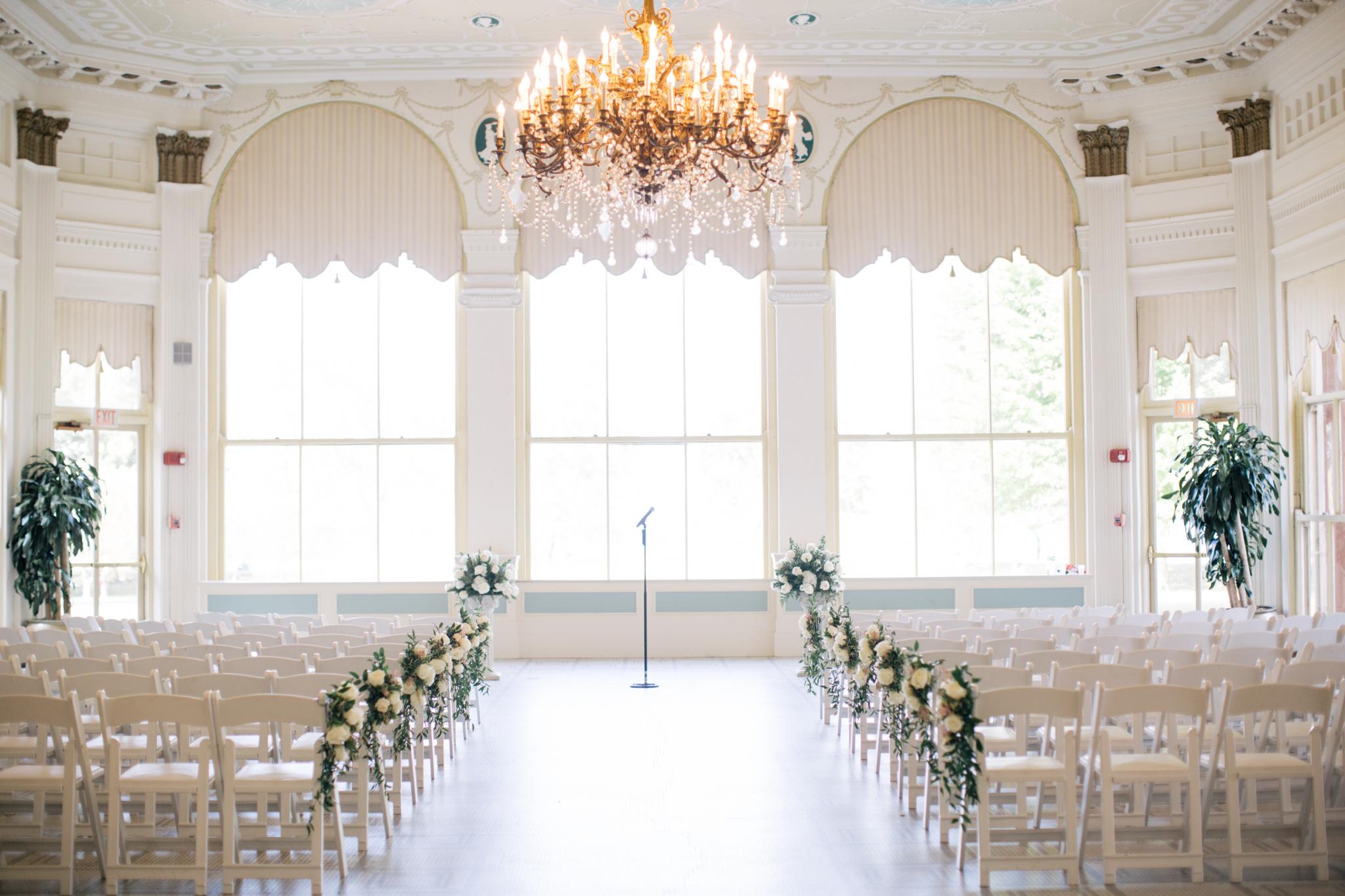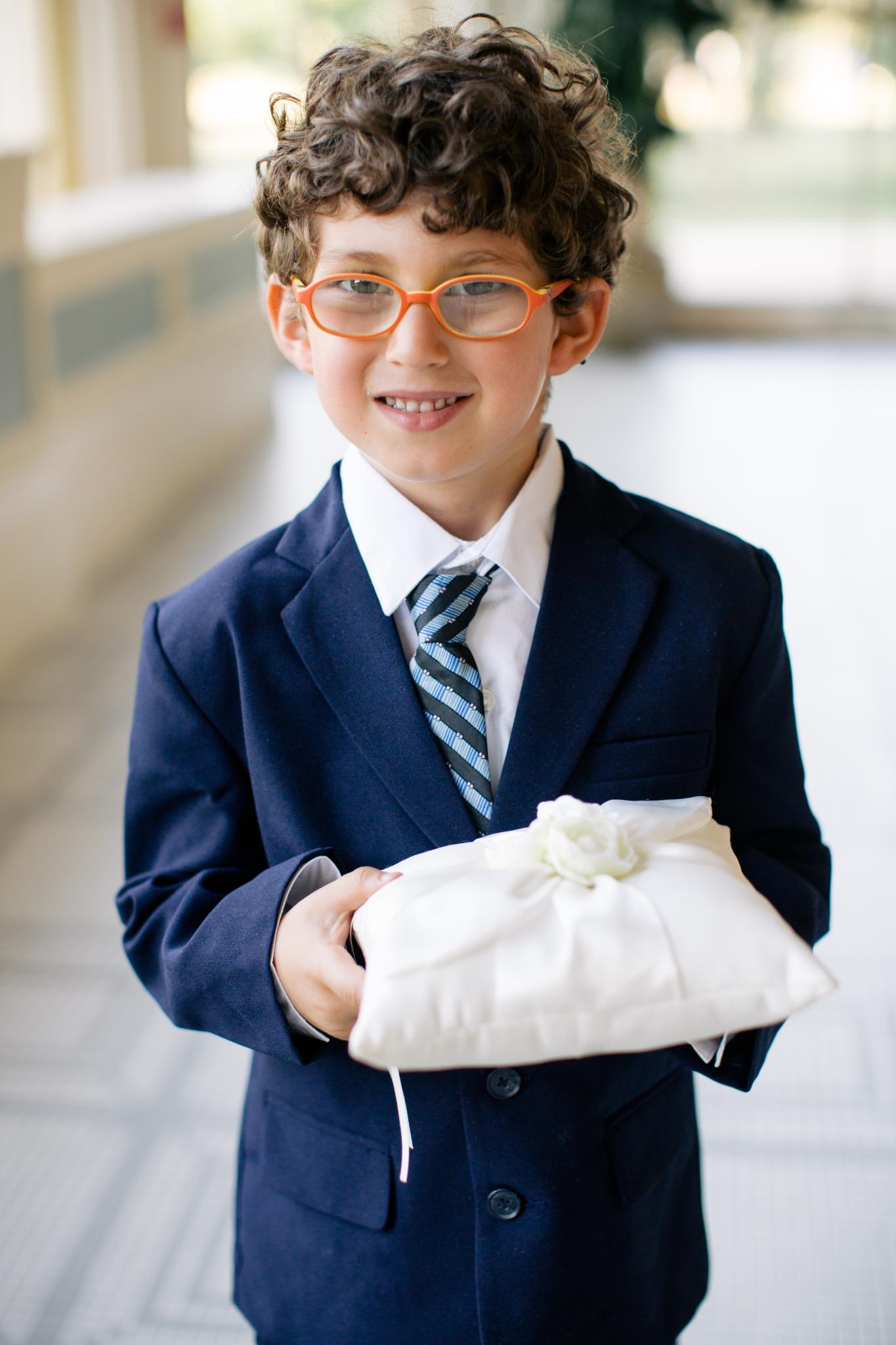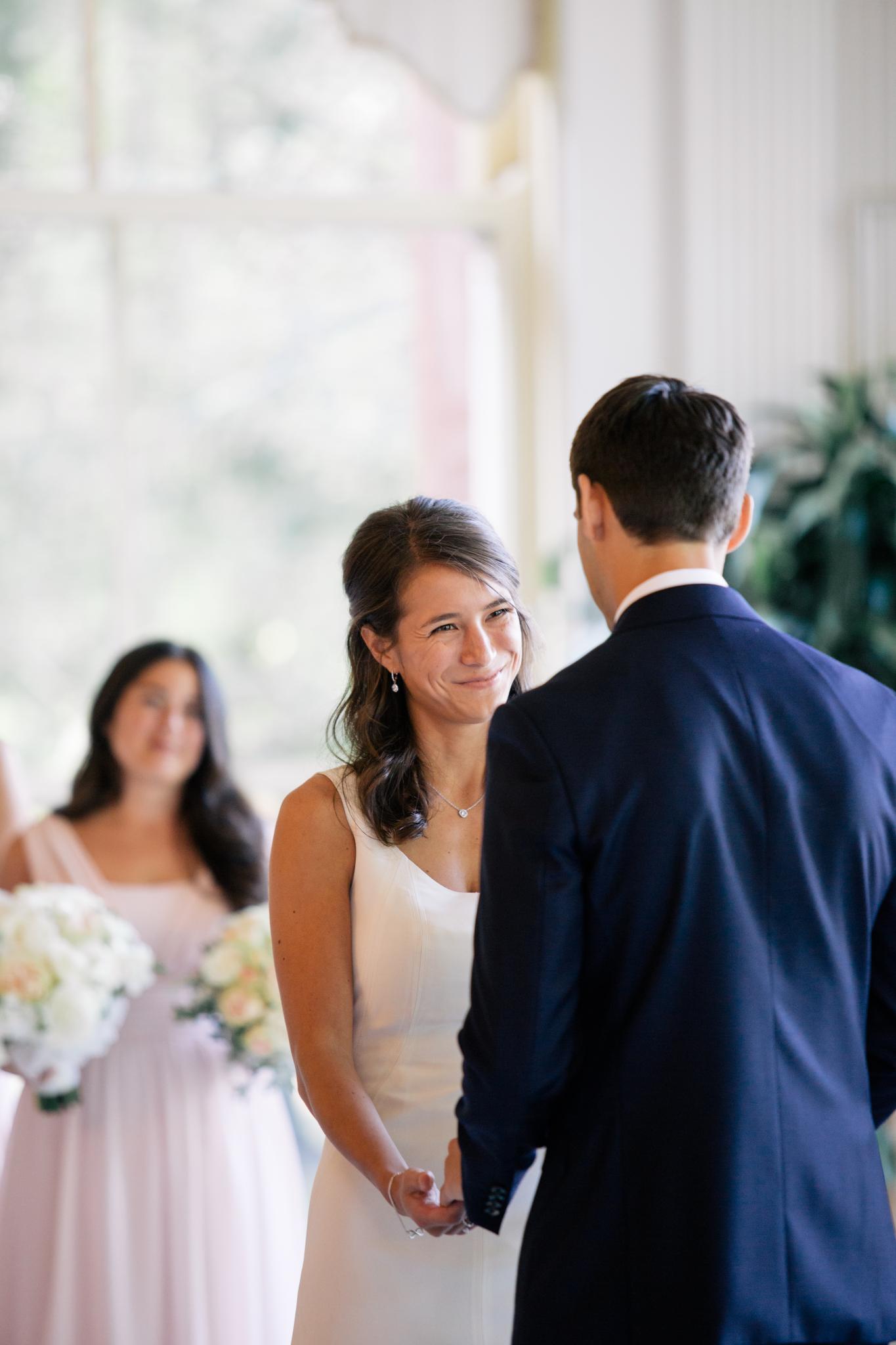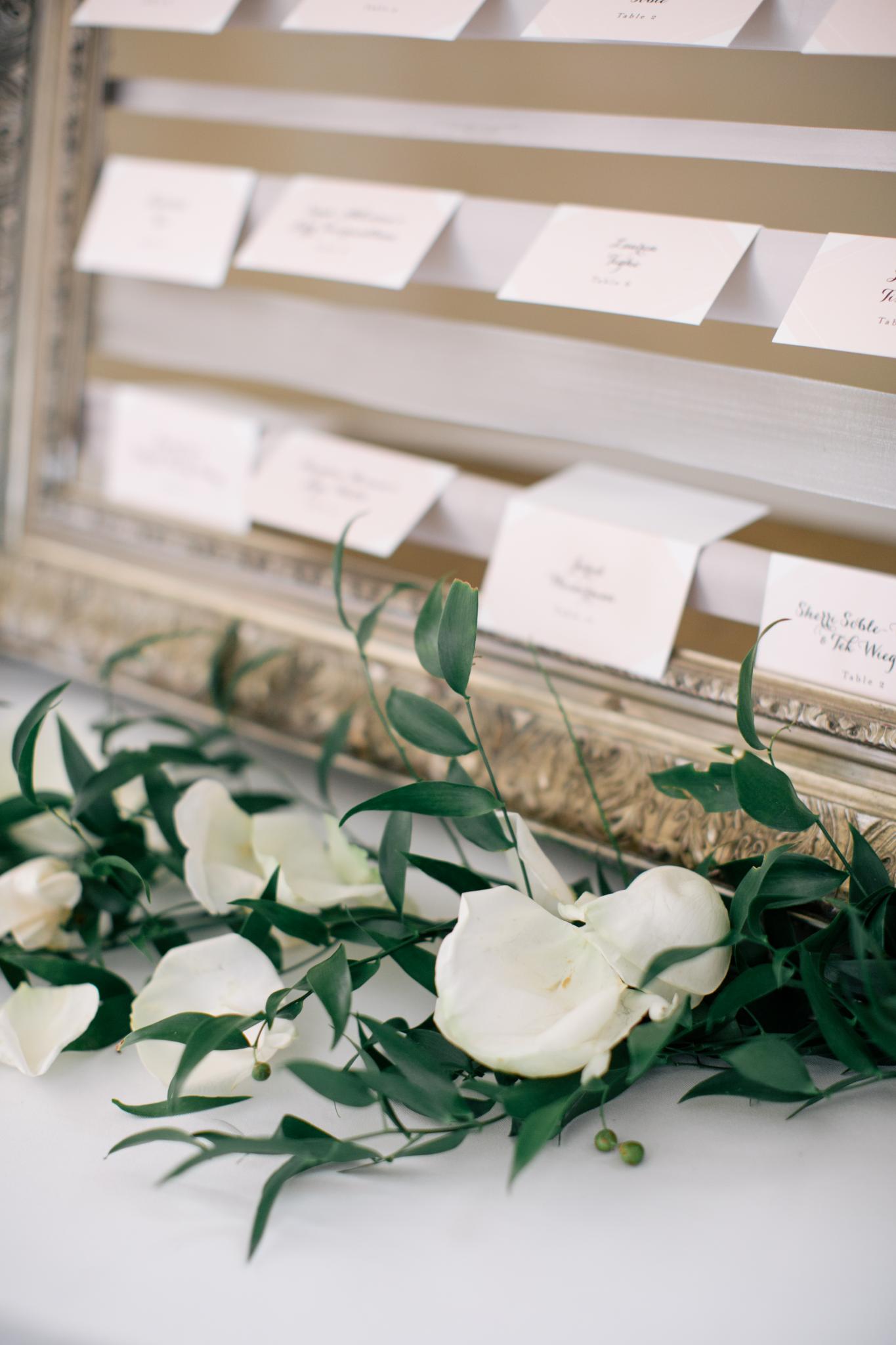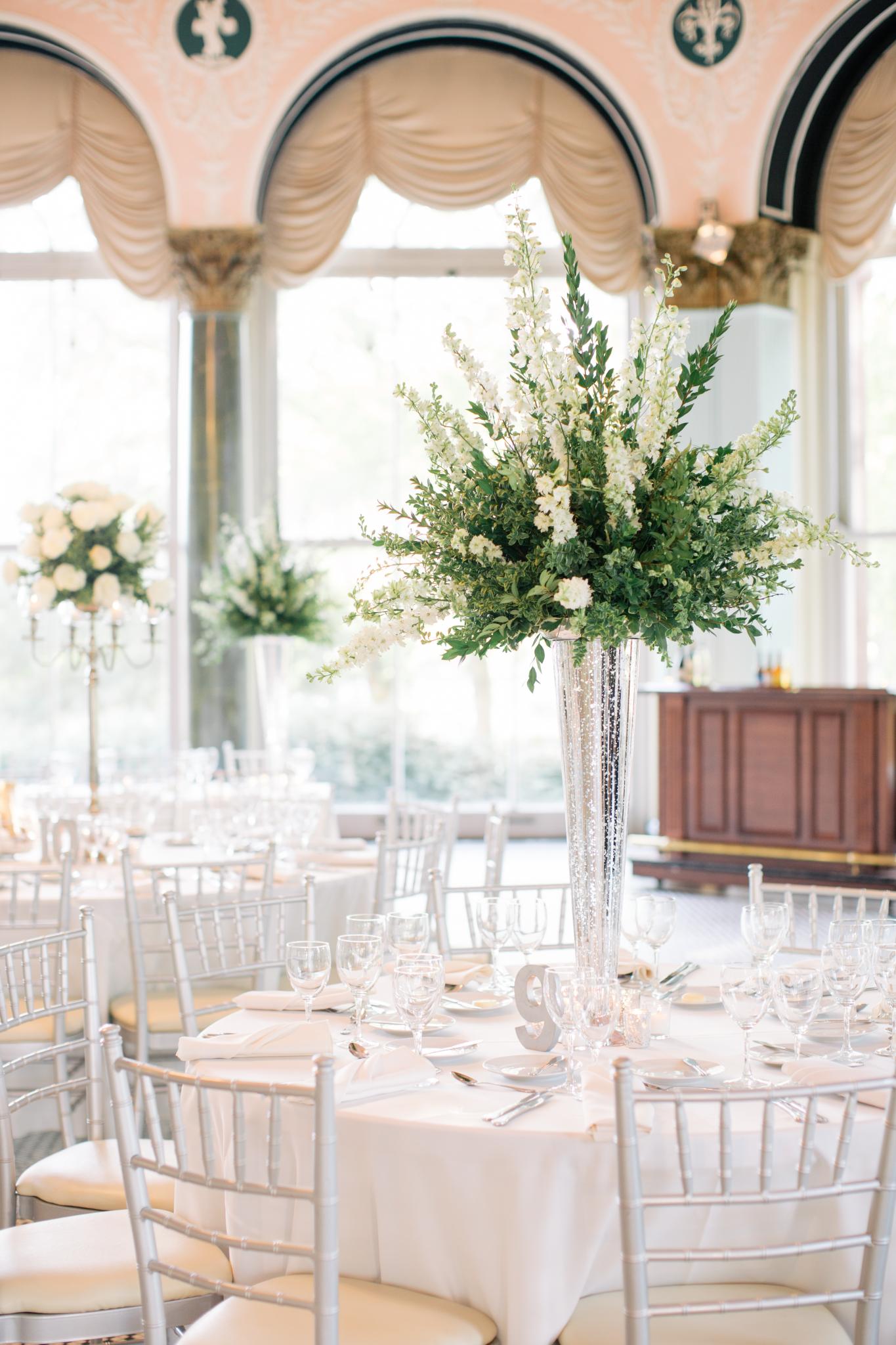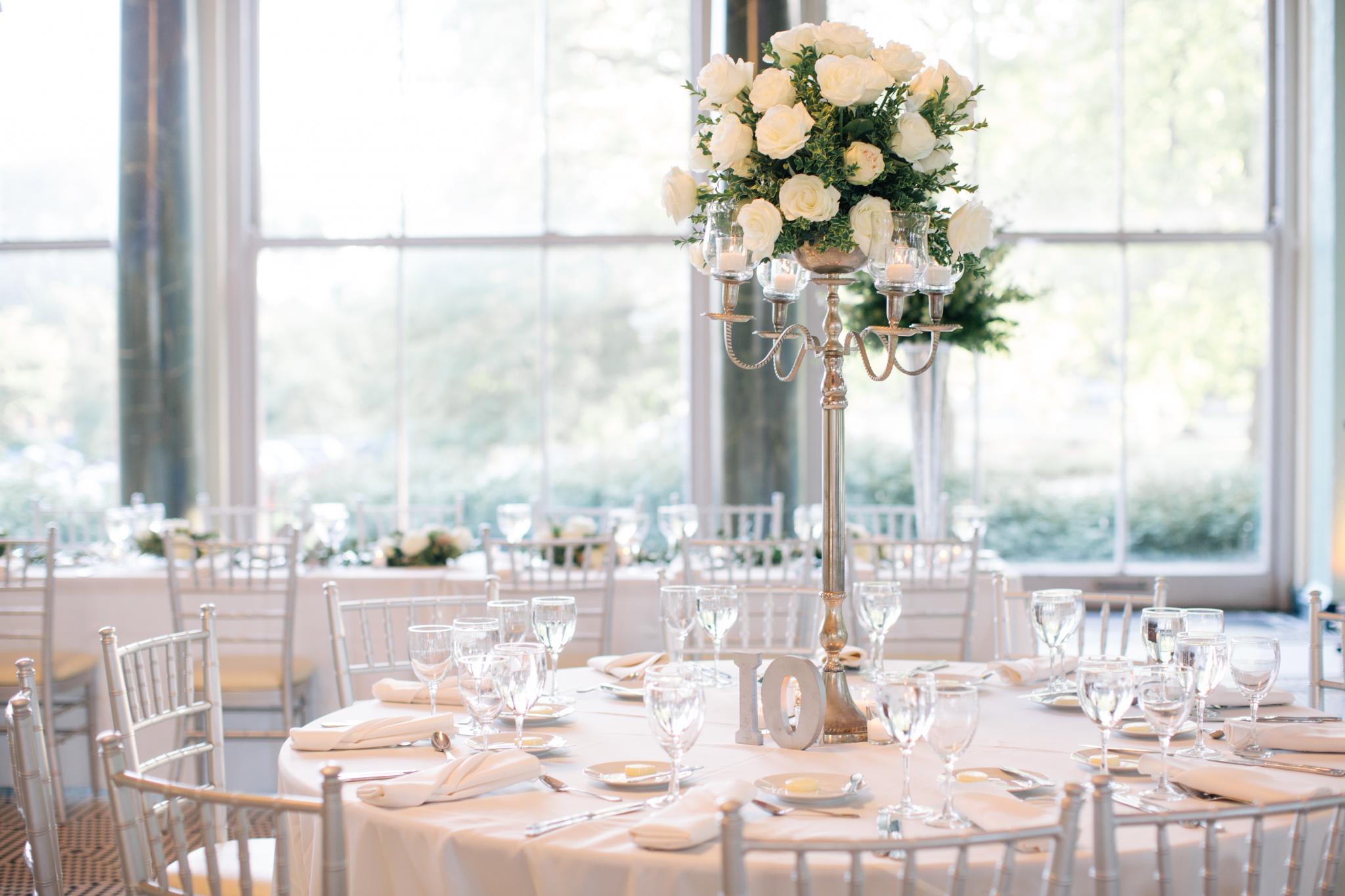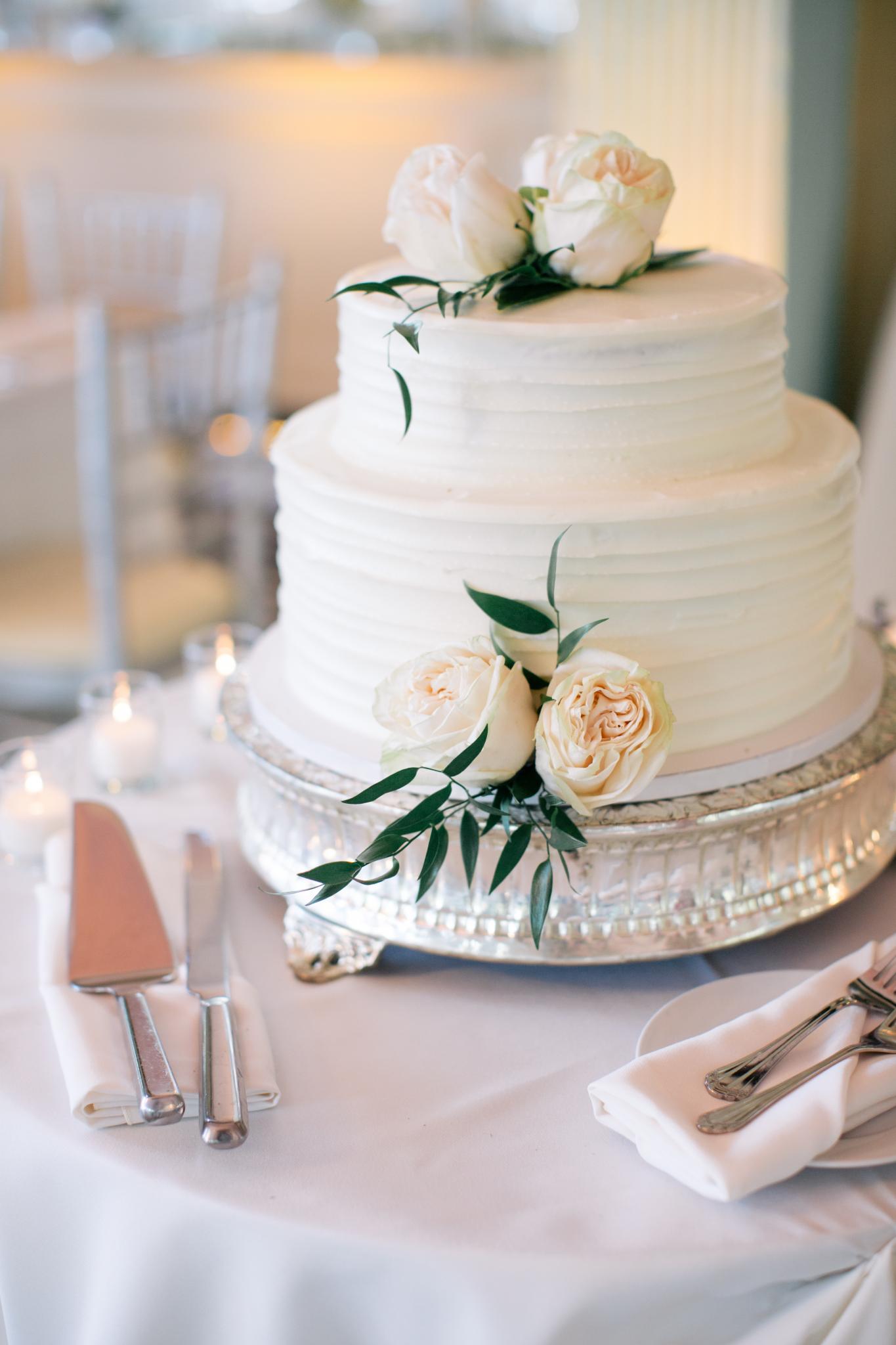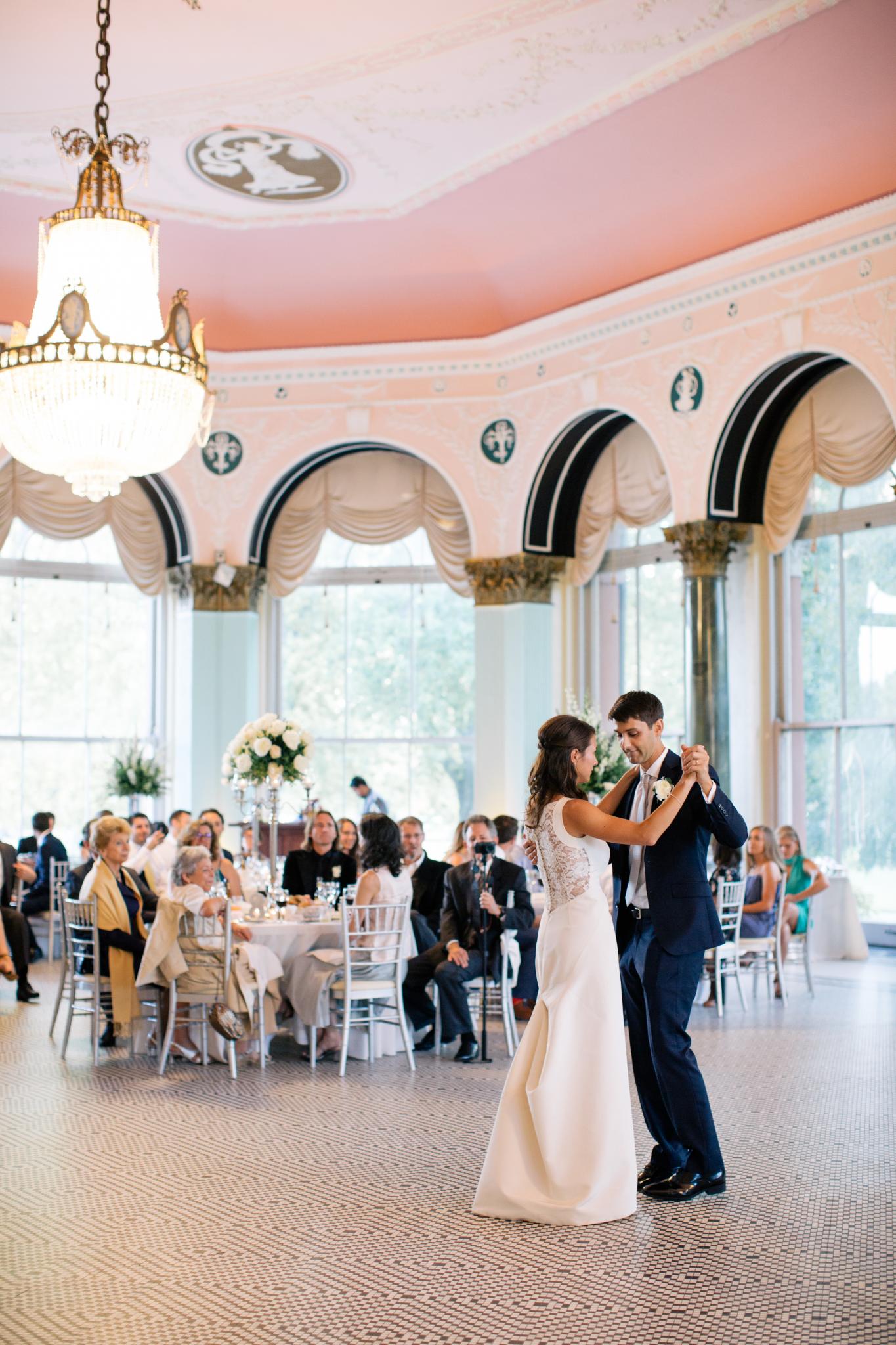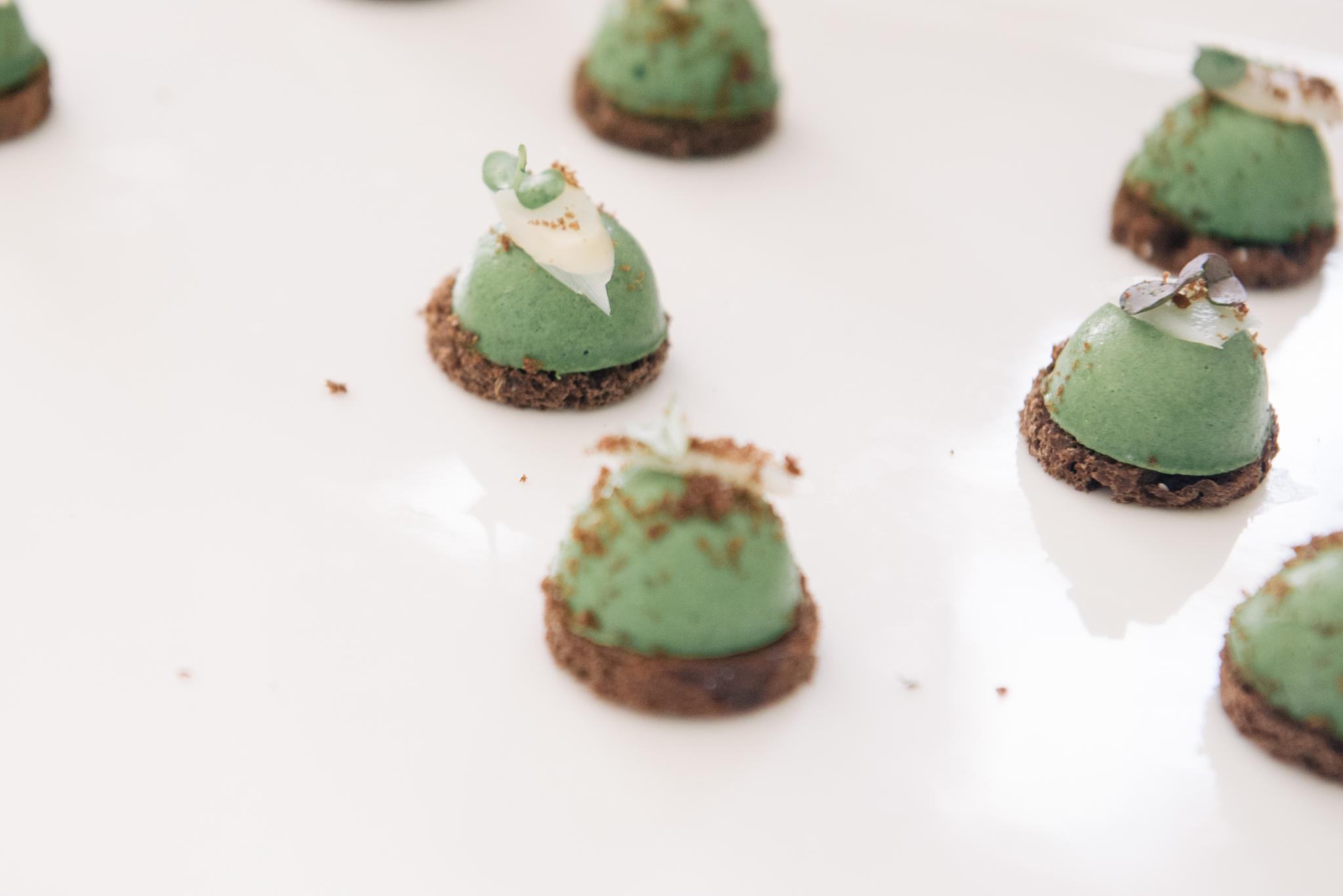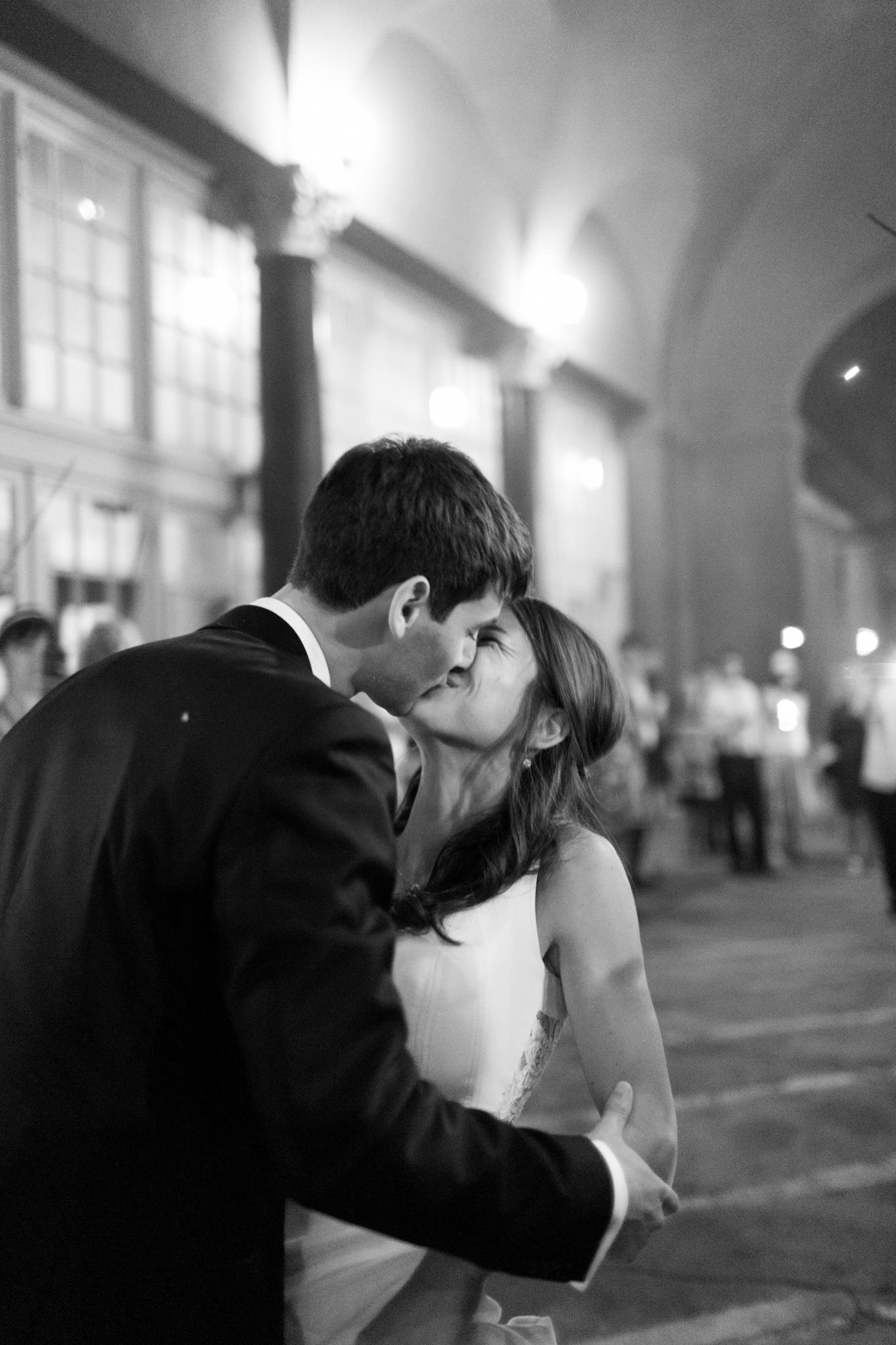 Vendors:
June and Jae Photography (photography), South Shore Cultural Centre (ceremony/reception), Amanda Schlagenhauf via The Bride Consultant (wedding consultant), Carolina Herrera via Glamour Closet (bride's gown), Windy City Diamonds (wedding rings), Salon 1800 (bride's hair), Dessy Collection (bridesmaids' dresses), Bloomingdales (groom's formalwear), Impressions Floral Consultants (floral/decor), Food for Thought (catering), Minted (stationery), David Rothstein Music (entertainment), Sweet Mandy B's (sweets), Nightstar Limo (transportation)