Guest Post: The ladies of Moi Soli swung by the blog to discuss how lingerie can be every woman's secret weapon. Written by Stephanie Echevarria. 
The holidays are a romantic time of year where couples spoil each other with gifts. Lingerie could be one of those gifts, but it's usually only worn on special occasions. Who made that rule? Here are a few reasons why women should incorporate lingerie into their everyday lives.
It Boosts Your Confidence.
When a woman takes the time to put herself together, it doesn't go unnoticed. The same idea goes for wearing the right lingerie ensemble underneath a corporate suit or evening gown. Knowing time and effort was taken to coordinate lingerie under everyday wear can create positive feelings of self-worth. Feeling sexy makes women feel more powerful and confident, which can translate into success in all aspects of life.
Have you ever slept in satin sheets? It's pure heaven. Just like those satin sheets, 
Moi Soli
 has chosen quality fabrics for our luxury lingerie- it's art, innovation, and sensuality, all combined with practicality. There's nothing wrong with the casual comfort of sweatpants and oversized shirts, but it simply can't compare to the sophisticated feel of a satin robe. Feel flawless as you lay on the sofa with a glass of wine while watching Netflix in your  negligee nightgown!
Your Fiancee Will Thank You.
It addition to making you feel comfortable and confident, a gift of lingerie is a gift for your partner, too. All the attention they give you is empowering, and can make you feel more confident and daring. Camisoles, teddies, satin nighties, lace… it's hard to resist a woman that knows she is attractive and comfortable in her own skin.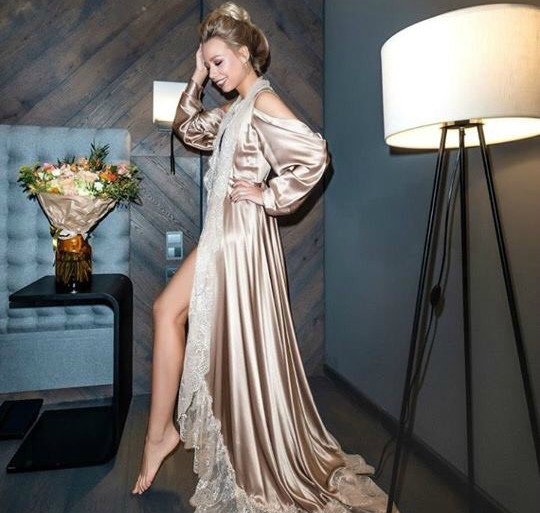 You Deserve It.
Beautiful lingerie is a celebration of you and your sensual side. It has the magical effect of making women feel beautiful and powerful by enabling them to accentuate their best physical attributes and express their individuality. Lingerie is liberating. Investing in intimate apparel is about a lifelong love affair with yourself. When a woman is wearing something beautiful beneath her clothing, she sends a very powerful message to herself and the world. The laws of attraction are on your side. Dress for the lifestyle you deserve!