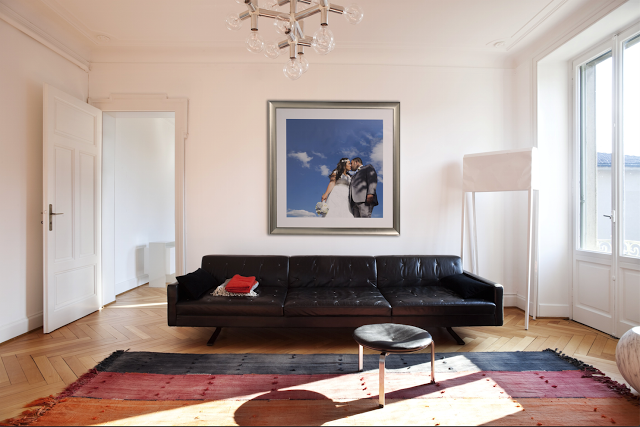 Wedding photography has blossomed from the typical poses of old to something much more beautiful and artistic. It's less about stiffly posed family formals, and more about developing beautiful portraits of real moments between a couple and their loved ones.
Fine art and wedding photographer Jake Miller, of Friends First Photo, began crafting beautifully designed large-scale prints for his couples to really capture their favorite moments in a big way. Jake was kind enough to answer a few of our questions about these amazing portraits!
CSW: Why did you decide to create these large-scale portraits for couples?
JM: "The truth is I started making these big, framed portraits simply because I love making things. At first, the scale I chose was a reaction to cell phone culture, which seems to have miniaturized and pixelated our appetite for art. We cope by scanning more and looking less. Often people look, but don't even really see. However, you can't miss a piece that's nearly life-sized. These portraits encourage folks to put down their phones and really take in the artistry of the photo."
CSW: So what makes a portrait like this more than just a picture? What makes it art?
JM: "A good piece of art should be able to make us stop and look and appreciate. This is probably why fine art portraiture has a rule that states a piece must be 60% or bigger to life size, or it won't read correctly. It should make the viewer look and appreciate that moment in it's fullness."
CSW: How has crafting these prints changed you as a photographer?
JM: "Bringing my vision into printed form makes me a better photographer because shooting for print forces me to think a moment through before clicking the shutter. Every little detail in composition, lighting, or the slightest change in facial expression or body language gets enlarged. What could pass as adequate on a five inch phone won't do even for a book size, much less a five-foot square wall portrait."
CSW: Why might one of these portraits be an important investment for a couple?
JM: "There are these little epic moments during a wedding day that deserve to be made into a family heirloom and shown on the walls of a couple's home. We all know relationships take work. Sometimes a couple hits some turbulence. Perhaps having a beautiful moment so plainly visible in the home would remind that couple how precious their time is together. I've also heard some speculation that family portraits on the walls of a home might influence a person's sense of belonging and worth in the world."
Miller makes his own prints and frames in the West Loop which allows him to make large non-standard sizes and shapes, like the giant Instagram-style square shape you see over the couch. He likes to deliver his work to the couple's home in-person along with their finished made-in-Italy wedding book.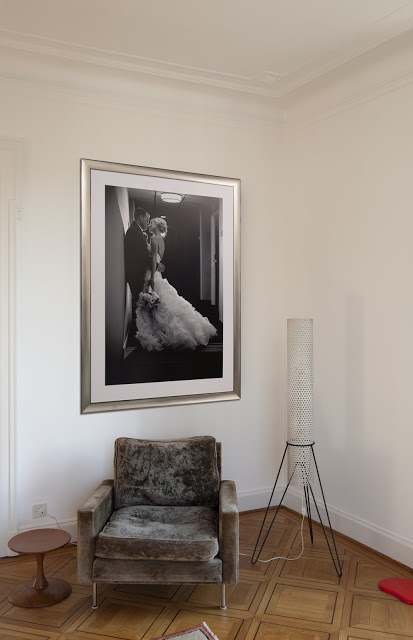 A huge thanks to Jake Miller for his amazing insights on art and wedding photography! Miller is an MFA student at The School of The Art Institute. He started photographing weddings to help fund his education in 2010 and fell in love with it.