Take a look at every spectacular piece in Justin Alexander's Fall 2018 collection, right here.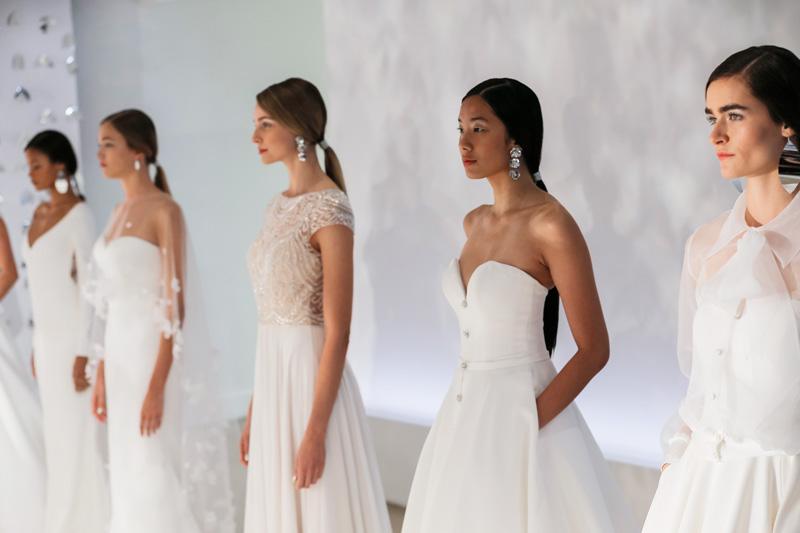 Justin Alexander's latest collection mixes preppy details with elegant silhouettes, striking the perfect balance. You'll find double crepe fabrics, button details and folded necklines atop fit and flare, ball gowns, and more. All photos by Dan Lecca.
Want to see more from Justin Alexander? Click here.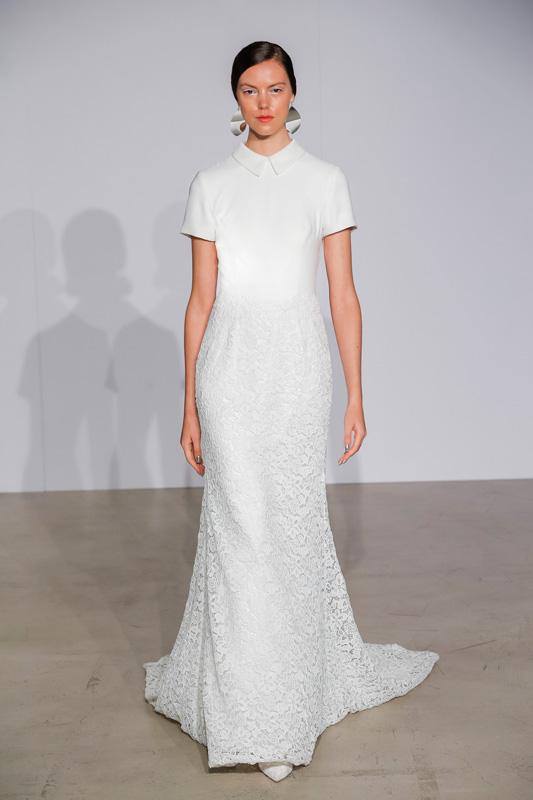 Crepe Short Sleeve Collared Bodice with Lace Skirt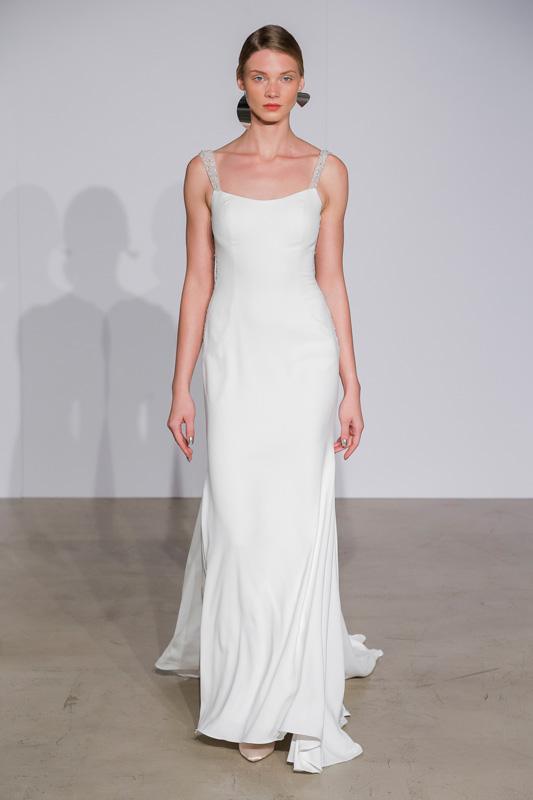 Fit and Flare Crepe Gown with Beaded Sheer Detail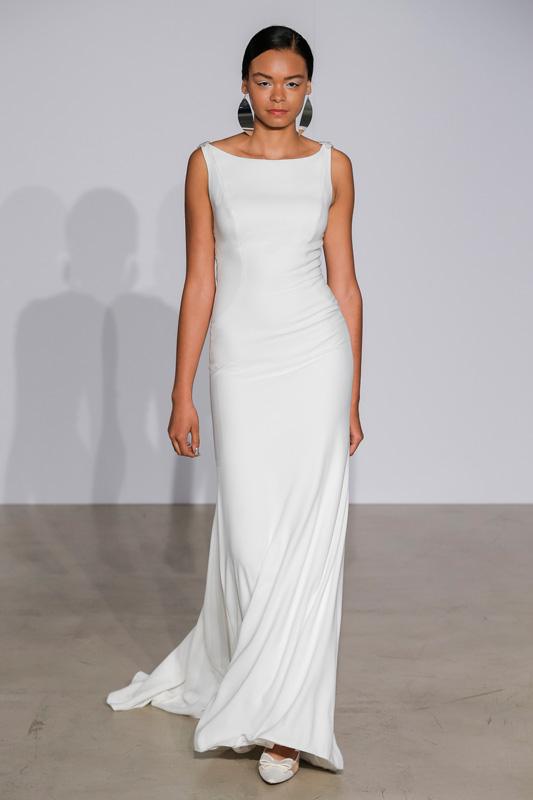 Crepe Fit and Flare Gown with Illusion Back Detail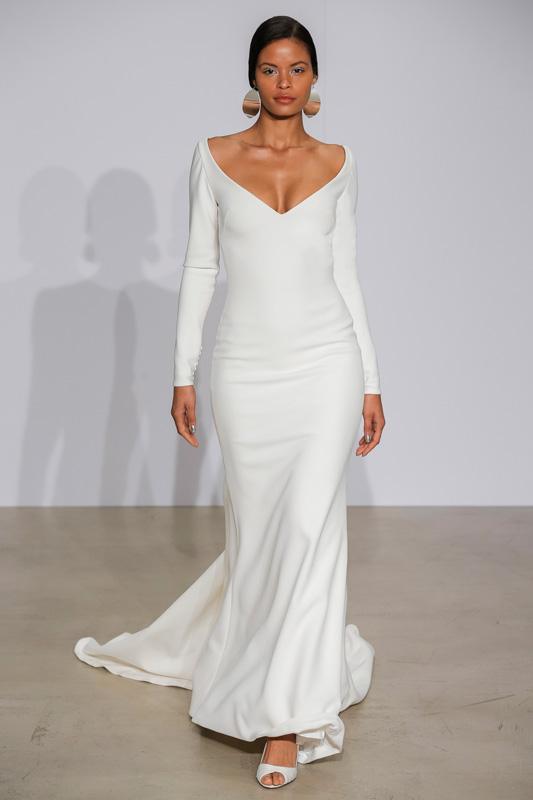 Long Sleeve Crepe Gown with Illusion Beaded Back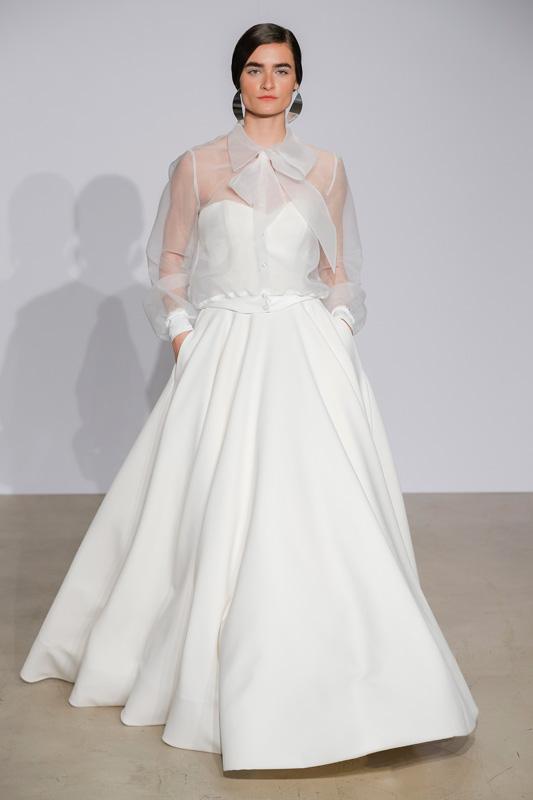 Clean Crepe Sweetheart Ball Gown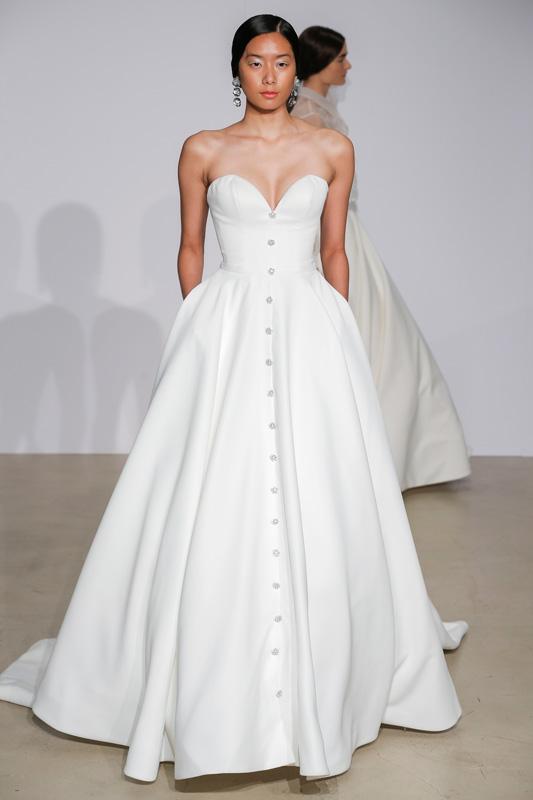 Sweetheart Satin Ball Gown with Crystal Buttons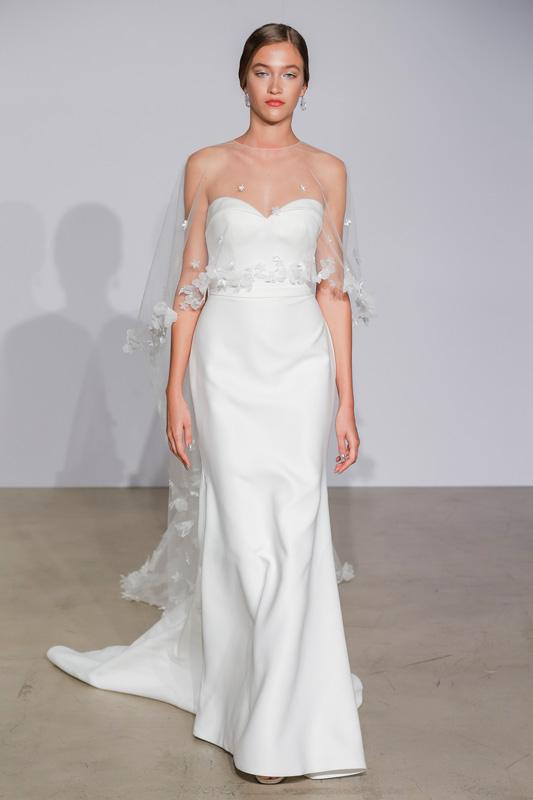 Satin Fit and Flare Gown with Folded Neckline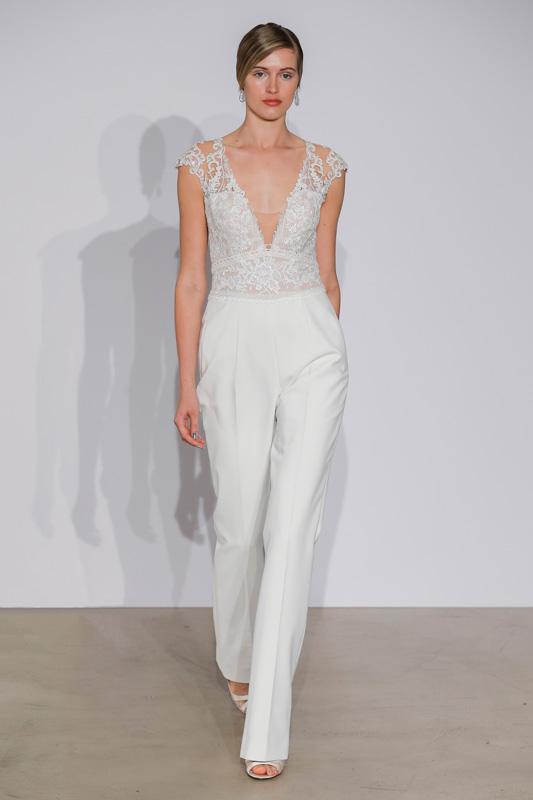 Crepe Jumpsuit with V-Neck Illusion Lace Bodice
Beaded Illusion Bodice with A-Line Chiffon Skirt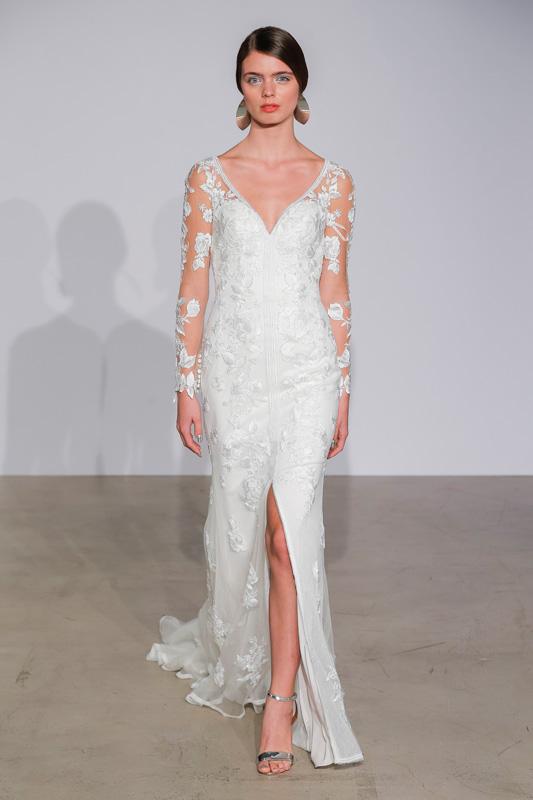 V-Neck Lace Gown with Illusion Long Sleeves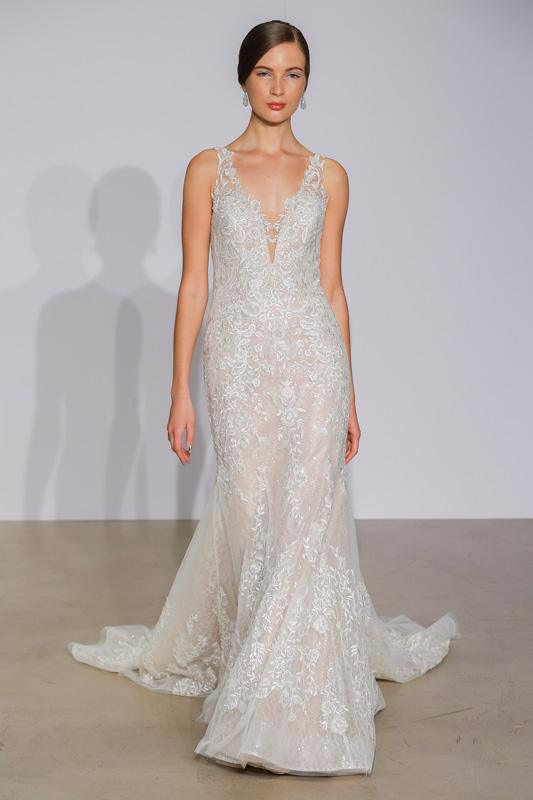 Embroidered Fit and Flare Gown with Allover Lace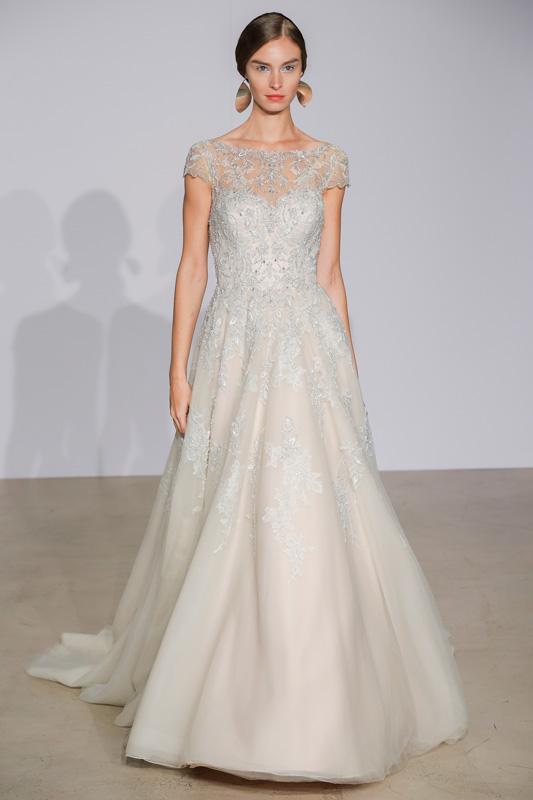 Tulle A-Line Gown with Illusion Sabrina Neckline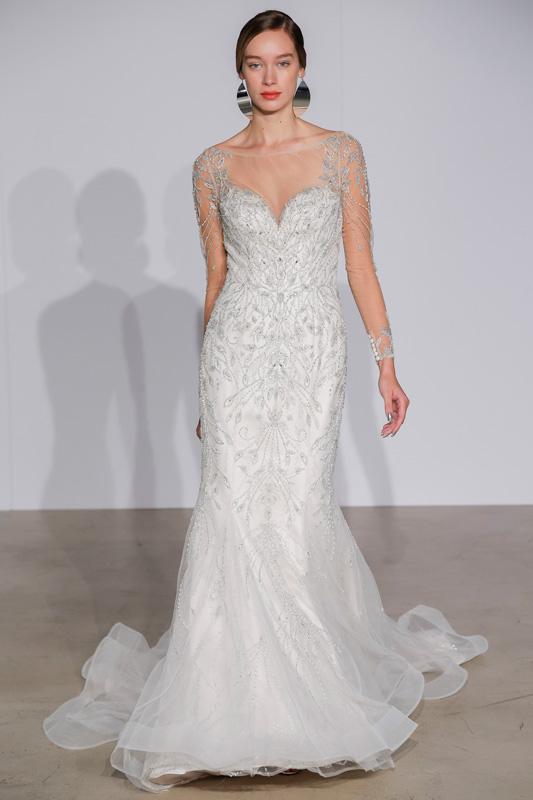 Long Sleeve Illusion Beaded Mermaid Gown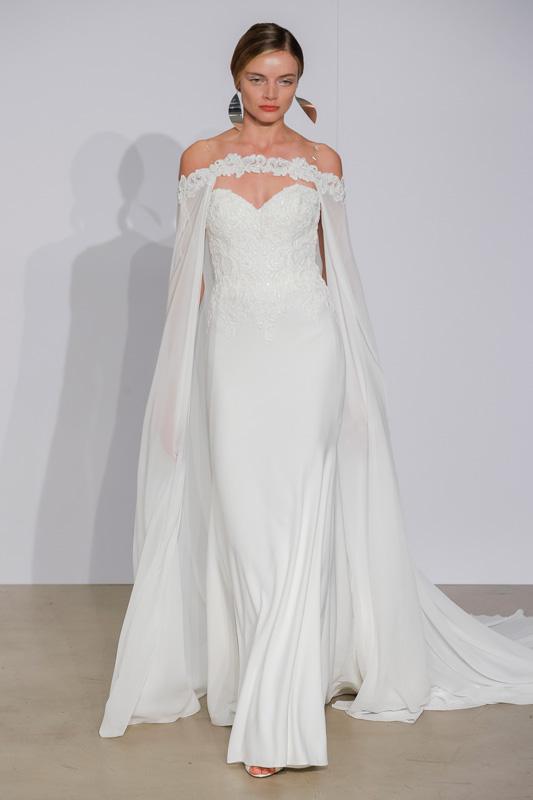 Crepe Fit and Flare Gown with Chiffon Cape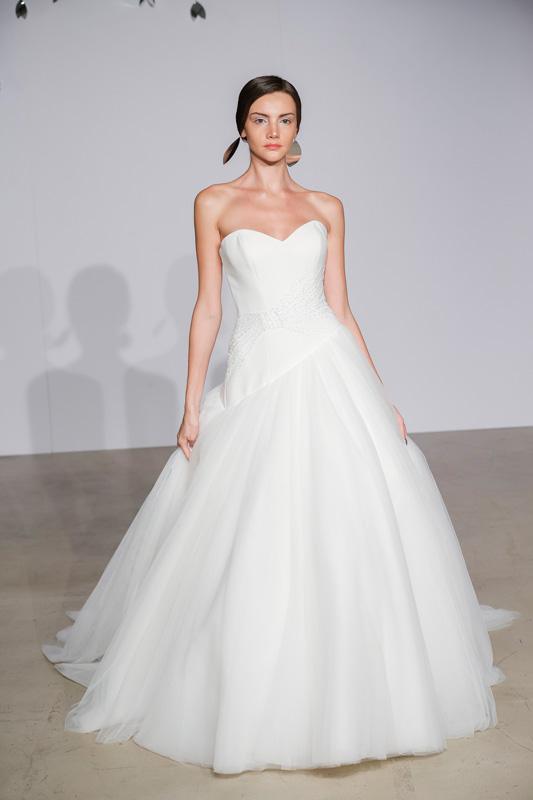 Asymmetrical Tulle Ball Gown with Starburst Beading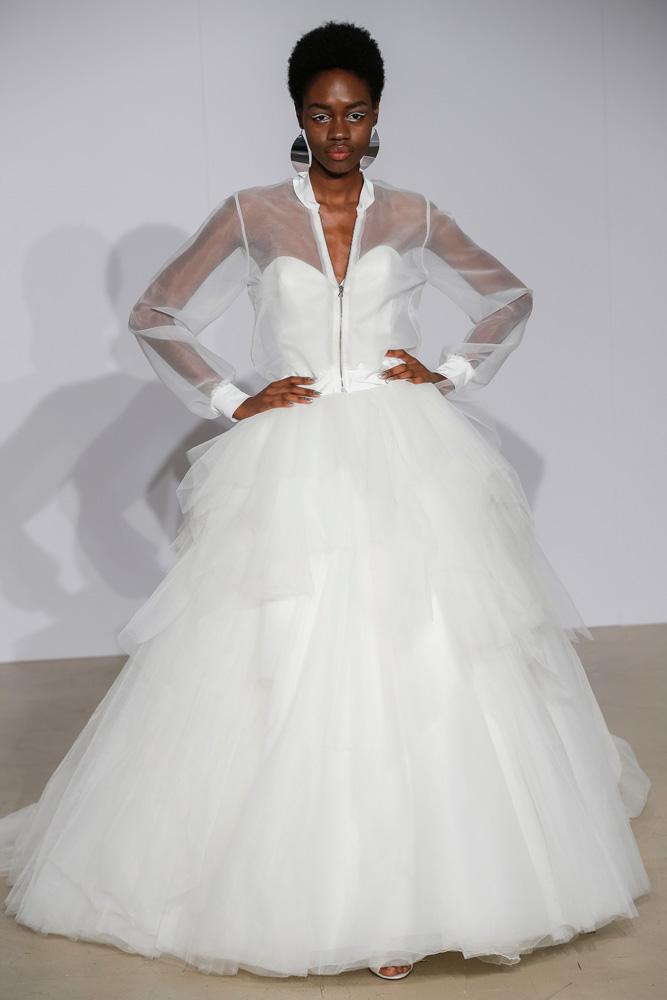 Strapless Satin Bodice with Tulle Ball Gown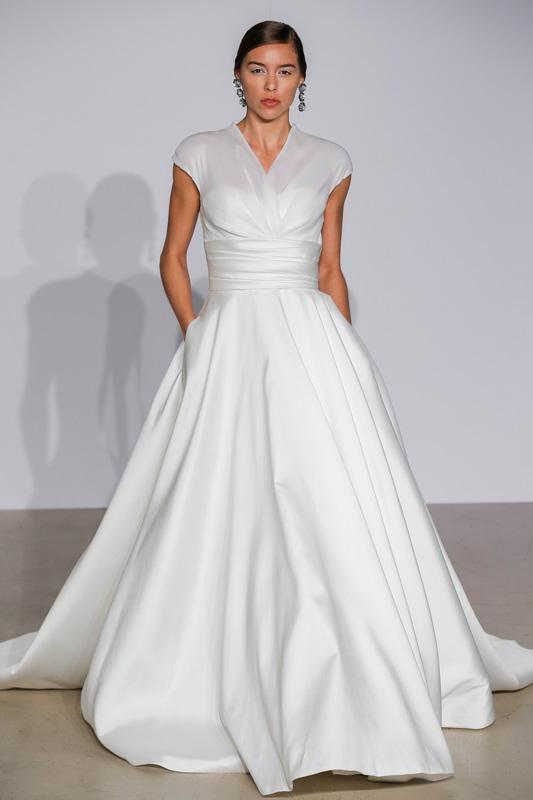 Organza Draped Illusion V-Neck Ball Gown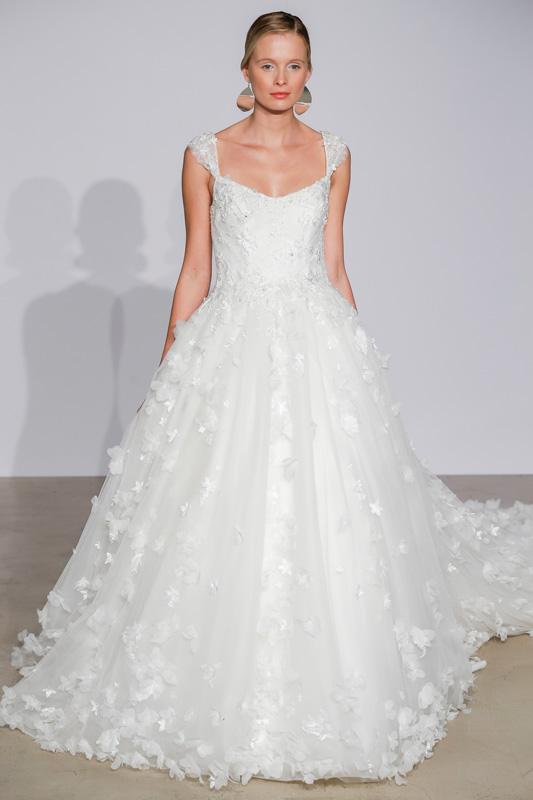 Scoop Neck Allover Floral Embellished Ball Gown