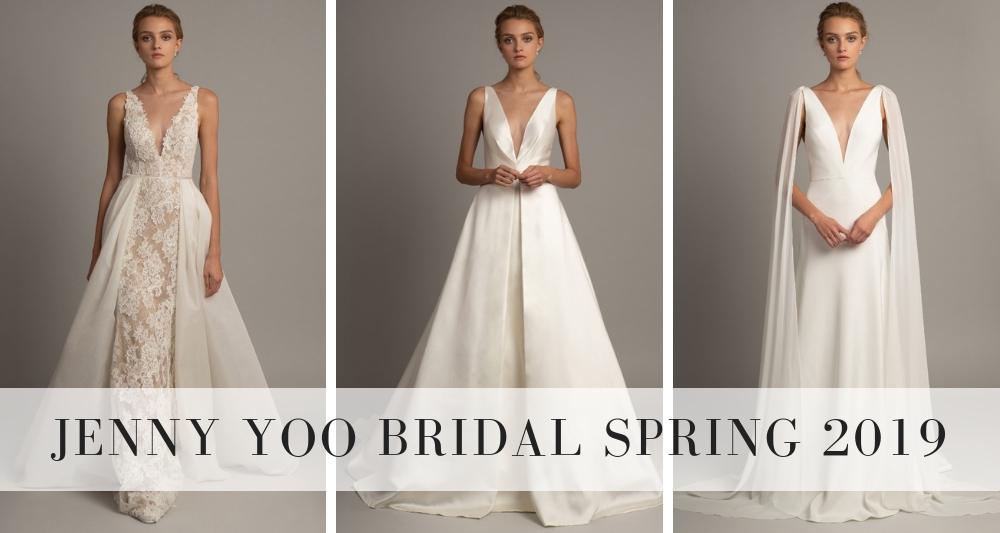 Jenny Yoo Bridal Spring 2019 Collection
Take a look at every stunning piece in Jenny Yoo Bridal's Spring 2019 collection.
Jenny Yoo's eponymous, elevated, and utterly romantic bridal collection highlights gorgeous details like mixed media, custom artistry, and one-of-a-kind opulent lace. Designing into luxe, European fabrics, Jenny focuses on a refined elegance of clean and linear silhouettes that add depth with sweeping trains and surprising V backs. The alluring Reina gown embodies the 'sculpted femininity' of the collection with a plunging neckline, light as air skirt, and a luxurious French lace bodice. Creating subtle glamour, Jenny conceptualizes airy combinations of shapely silks, chiffons, and lofty organza that exhibit a suite of polished bridal gowns, both understated and breathtaking. Designing with today's bride in mind, Jenny Yoo has teamed up with the ultra-stylish Lovely Bride, to develop an exclusive capsule collection boasting a statement draped back and ethereal ball gowns. All photos by Marcy Castelgrande. See more from Jenny Yoo here.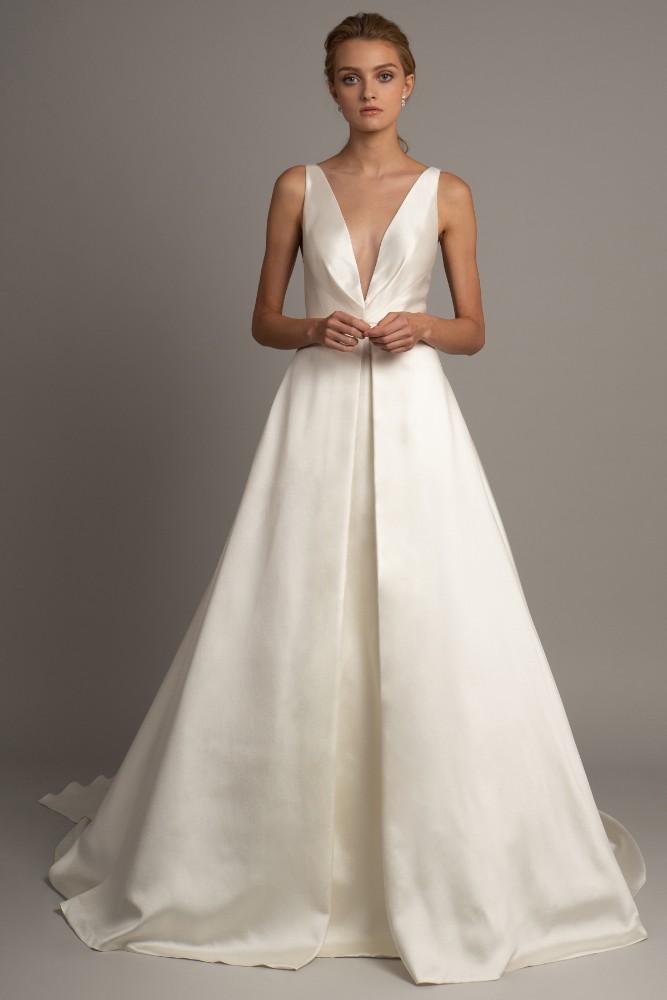 Anderson
Berkley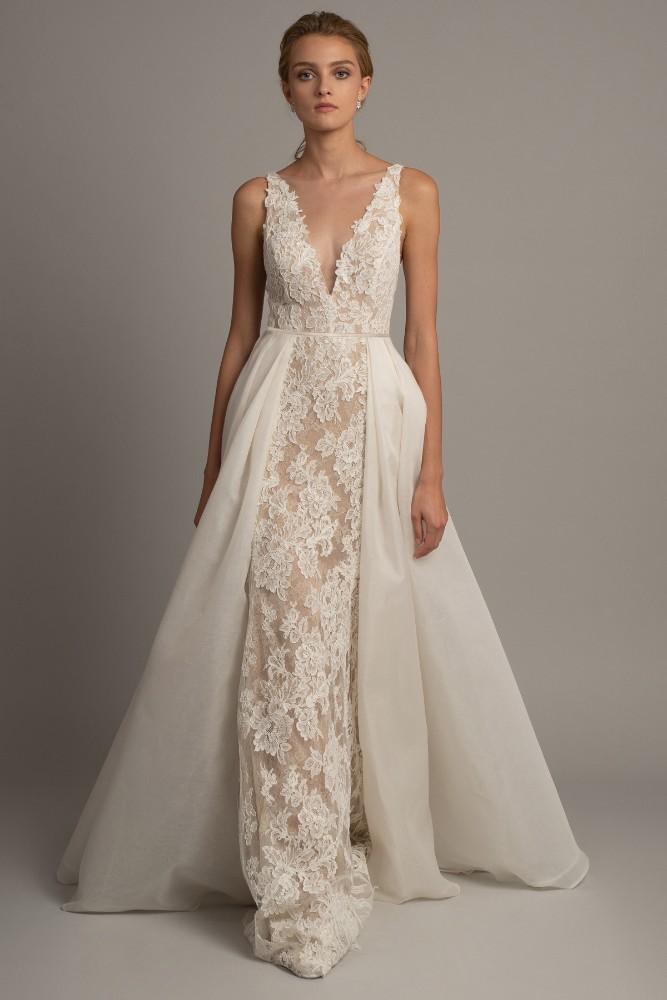 Darcy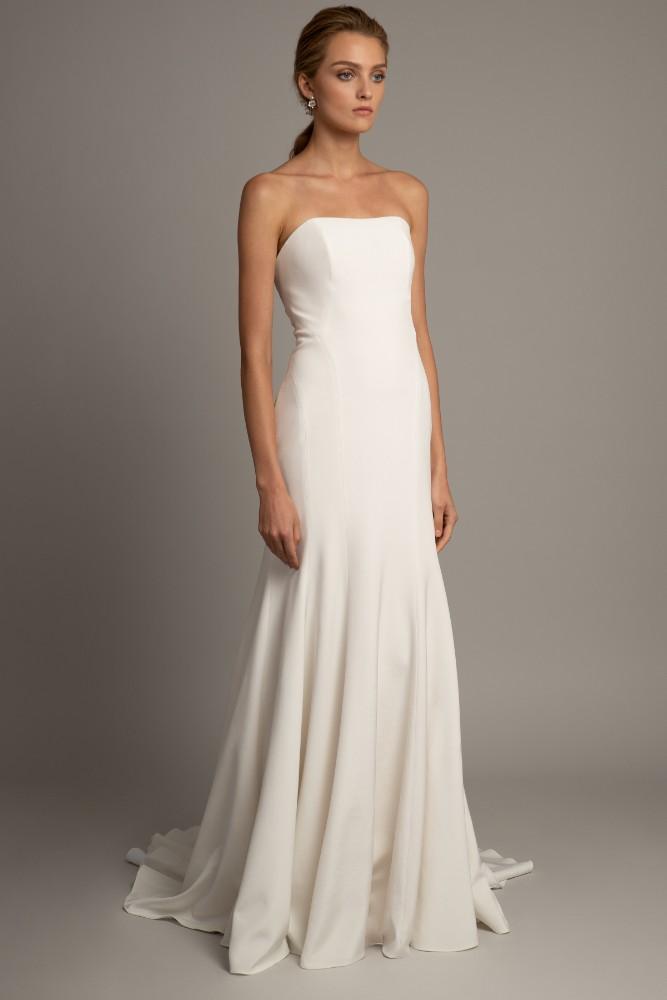 Felicity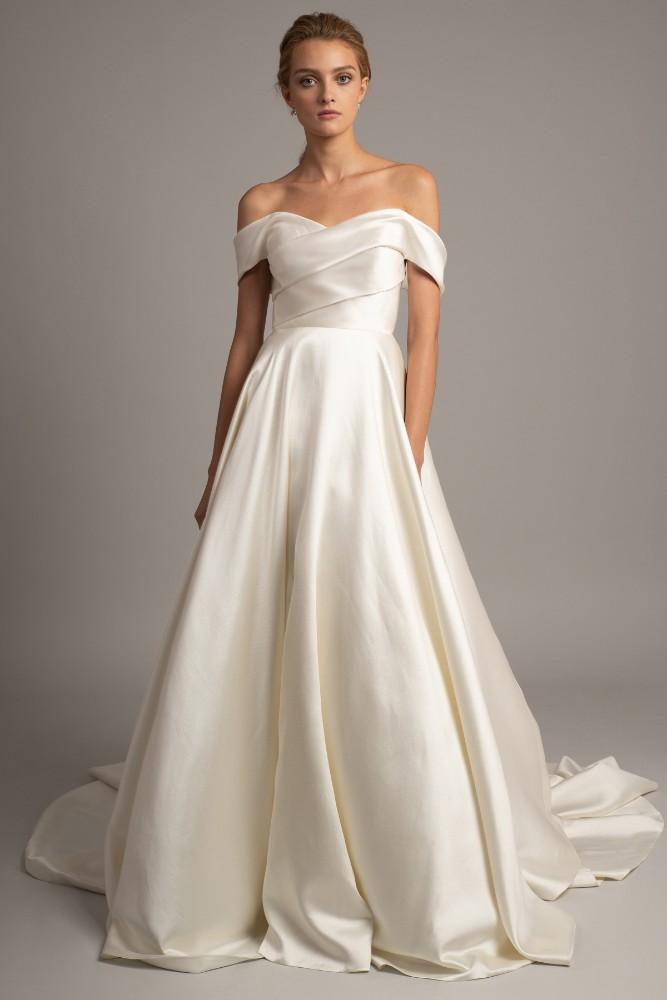 Monet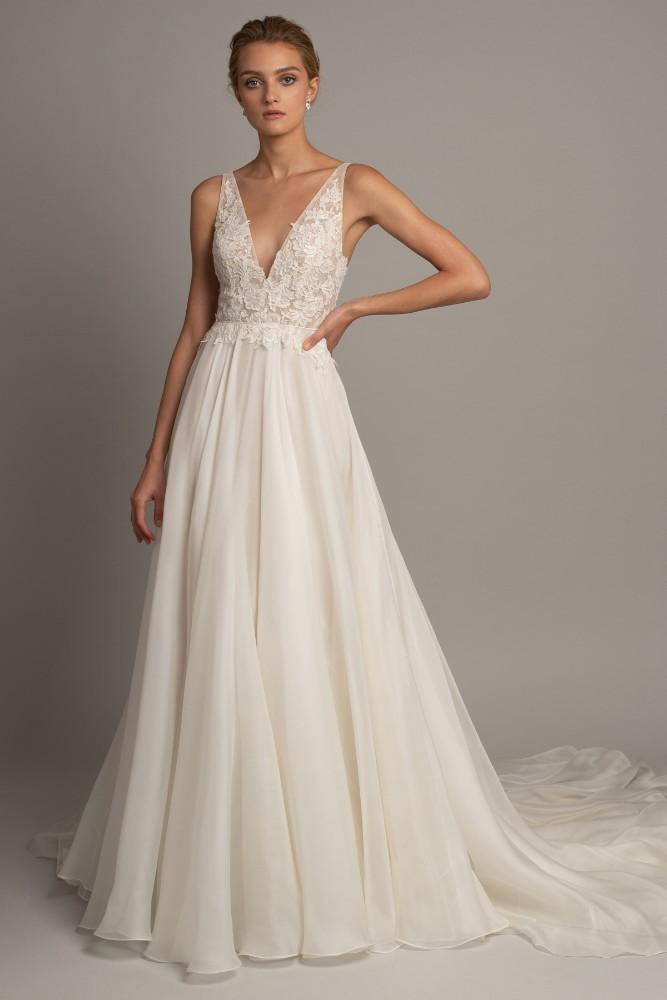 Reina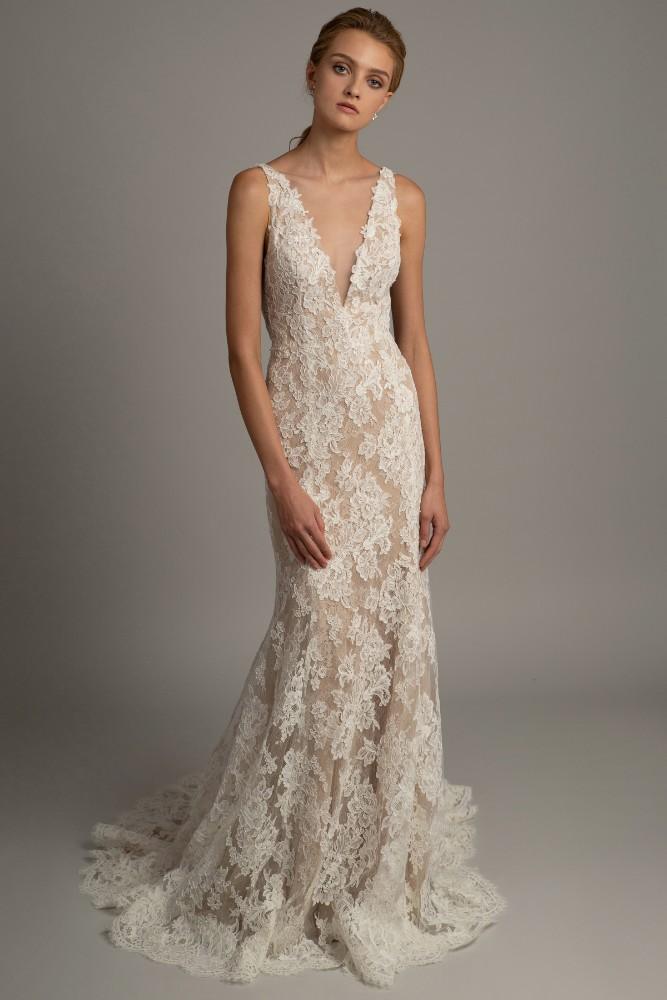 Simone
Valentina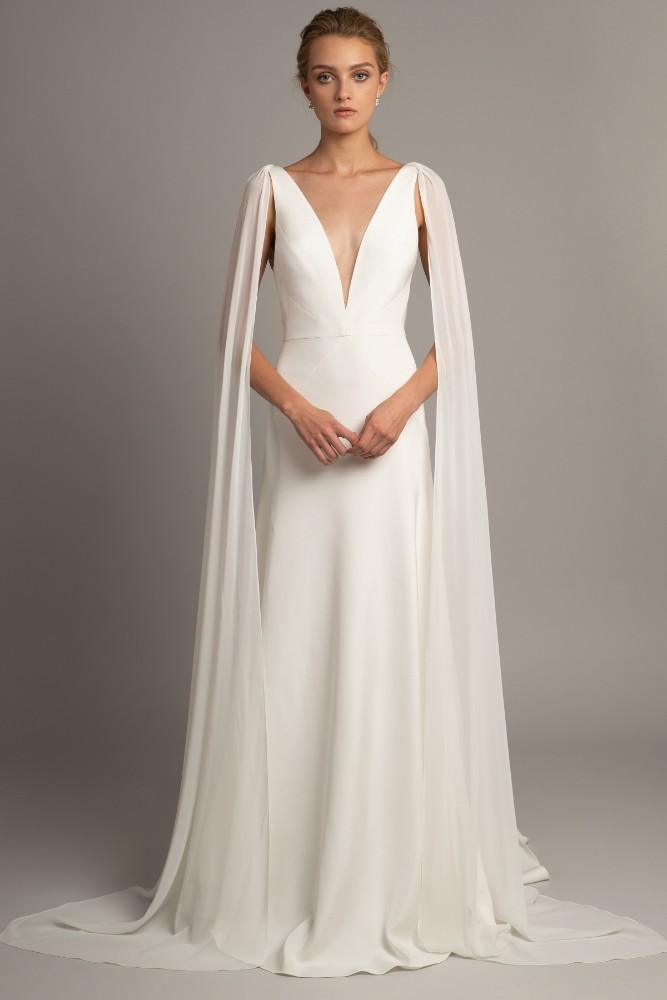 Wesley
Try on your perfect gown at one of our favorite local bridal boutiques, click here.