How-to Rock Glasses on your Wedding Day
Looking your best on your wedding day doesn't have to mean forgetting your frames.
If you typically wear glasses in your day-to-day life, you may not look like yourself without them. We've rounded up some of the best tips and tricks for making your glasses a chic, flattering part of your Big Day style.
Photography by Chris Richards Photography
Buy Special Wedding Day Frames
You probably aren't wearing an old pair of shoes you already own to your wedding, so why would you wear your everyday frames? Once you've found your dress or formalwear, pick out some glasses that compliment your style. Wearing something classic and clean? Simple metal frames in gold or silver may be a perfect fit. Wearing a bedazzled gown with bling for days? You may want to opt for something flashier, like a bold pair of glasses with rhinestones or crystals. Whatever your style, make sure your glasses match your overall aesthetic.
Choose the Best Lenses for Photographs
Anti-glare lenses are great for typical activities, but your wedding should be anything but typical. The lenses may magnify the reflection of the sun or your photographer's flash, hiding your pretty eyes or adding a distraction to your portraits. Work with your eye doctor to pick frames the best lenses for being photographed.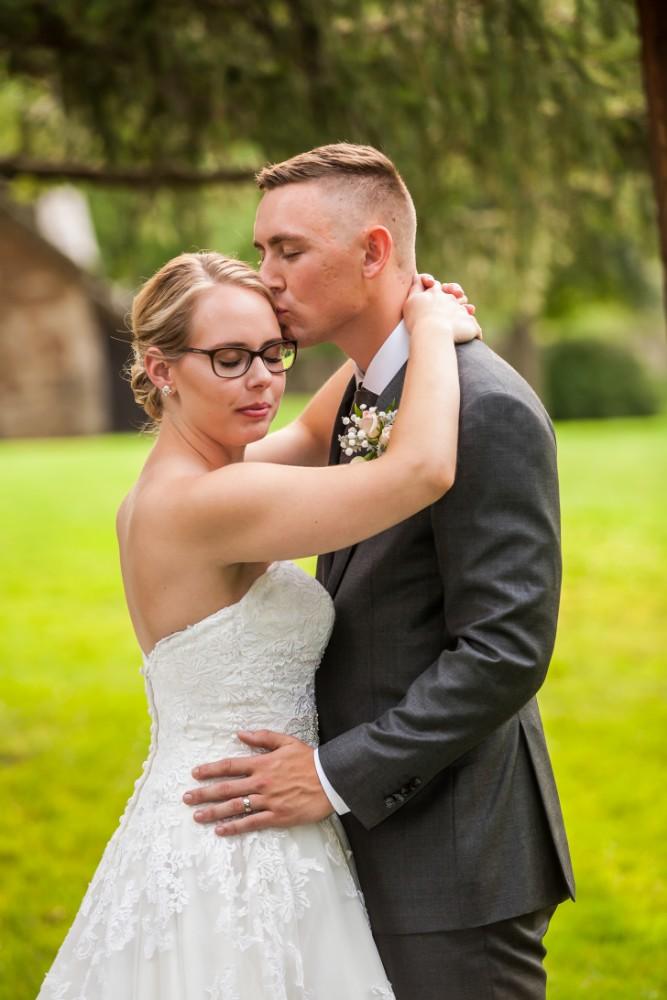 Photography by TWA Photographic Artists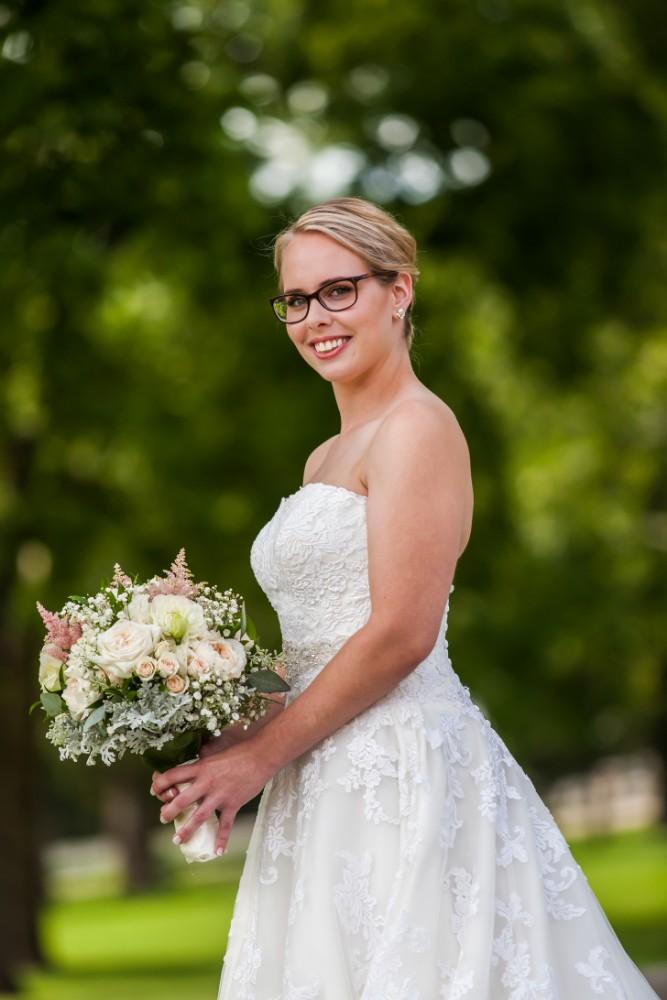 Photography by TWA Photographic Artists
Take Your Glasses for a Test Drive
Make sure you know exactly how your glasses will work with the rest of your look on your Big Day. Wear them for your makeup trial so your makeup artist can figure out the right length of lashes to use and how to highlight your eyes and eyebrows to best work with your glasses. Have someone take photos of you wearing your wedding day frames in natural and artificial lighting so you can see how the lenses work with the lighting.
Consider a Compromise
Still not sold on the idea of wearing your glasses for your entire Big Day? Think about compromising and taking them off for some of your professional shots so you have both looks to remember. Some people opt to leave their glasses off for the ceremony (if their eyesight allows) and then wear them for the reception.
Wearing glasses on your Big Day is totally doable, just make sure to plan for them as you would any other wedding day accessory. And remember, the most important thing is that you feel like the best version of yourself! For more tips and tricks for wedding day glasses, check out Brideswithglasses.com.
Can't get enough wedding advice? Head over to thecelebrationsociety.com to see more, or check out the hottest stationery trends of 2018.