Congratulations to Sean and Stephanie, our latest honeymoon winners! Following their wedding, the newlyweds will be jetting off on their CSW honeymoon, courtesy of Apple Vacations.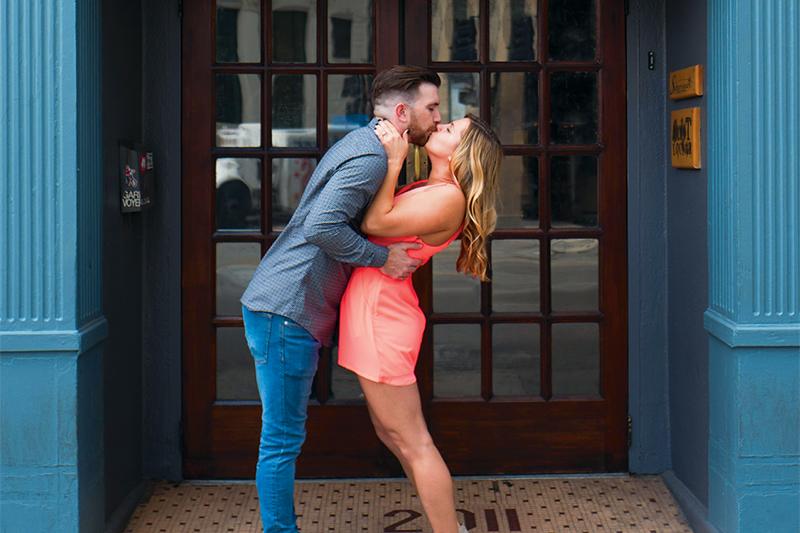 Their Love Story:
Sean, born and raised in Ireland, had been living in Chicago on and off since 2014. He and Stephanie met in Brookfield, IL where he was playing his guitar in a local Irish Pub, but since Stephanie's good friend thought Sean was cute, she kept things friendly. "We always had a fun connection, but it wasn't until a few years later that the timing for us was finally right," Stephanie shared. "One night, Sean took an uber all the way out to the suburbs to help me pack for the trip to Nashville that I was about to leave for. The fact that he came all the way to see me just for a few hours so sweet! He's honestly the most caring man I've ever met."
Fast forward a few years and Stephanie and Sean were managing that same Irish Pub where they first met. Since they were both single at the time, Sean decided to convince Stephanie to go see an Irish band named Walking On Cars at The Subterranean for their first date. Stephanie didn't have a clue who the band was, but Sean bought her a ticket and waited at the end of the bar until her shift was over. They shared their first kiss later that night in a photo booth. "She's such a fun, loving person," Sean shared. "Everyone gets on with her. I was immediately attracted!"
The next few months were a whirlwind. The pair shared a passion for traveling and went on as many trips together as they could. Sean knew that Stephanie was the one and planned to propose to her on their trip to New Orleans. He ended up carrying the ring through the airport, down Bourbon St. and back to Chicago because he didn't feel that the moment was right. A few days later, Sean popped the question in his bedroom one morning and after Stephanie caught her breath, she said yes! "I was shocked because he can't ever keep a surprise," Stephanie joked.
The pair will get married in Sean's home county of Galway, Ireland in Cloonacauneen Castle, and will hold a reception in Chicago upon their return.