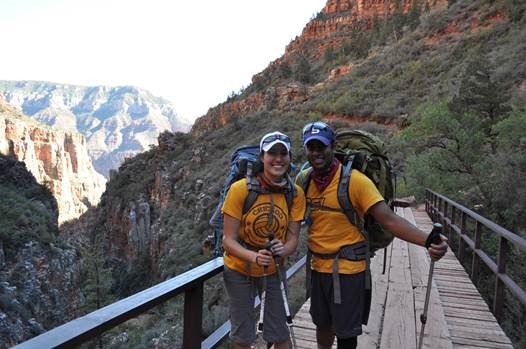 I left Massachusetts to cheer on the Pittsburgh Penguins and attend Carnegie Mellon University. While I was there, I met Rajit at a party. He was wearing a Yankees hat, and I couldn't pass up the opportunity to chat about the Red Sox and Yankees. We ended up becoming close friends and spent several weekends with our friends watching football, grilling, going to out to parties, and enjoying late night pizza and Wendy's.
Since then, Rajit moved around the South Side of Pittsburgh and received his master's at Pitt. He spent over a year in New York City for work and returned to Pittsburgh.
I left Pittsburgh and went to Paris for my first year of grad school. I spent the next four years in Atlanta at Georgia Tech to finish grad school, with a short stint in Washington State. After, I hiked throughout New Mexico during my postdoc at Los Alamos. I finally ended up in Chicago two years later.
All the while, we stayed in touch and visited each other over the years – meeting in NYC for many New Year's Eve celebrations, Atlanta for barbeque and the Coca-Cola museum, Pittsburgh for birthdays and reunions, Boston for lobster, New Mexico for mineral baths and hiking, Chicago for Wrigley Field and architecture, and Munich, Germany for Oktoberfest!
In the fall of 2013, we decided to go to the Steelers game in London. We began dating and have enjoyed traveling together, backpacking, and scuba diving ever since. Rajit got a job in Chicago and moved in during the summer of 2015.
Rajit proposed on our two-year anniversary of dating with a Ring Pop, as I preferred to put all funds towards traveling. We couldn't be more excited to continue our adventures together after our wedding, and are thrilled to visit Mexico for the first time! Thank you to ChicagoStyle Weddings for allowing us to continue to pursue our passion of traveling!