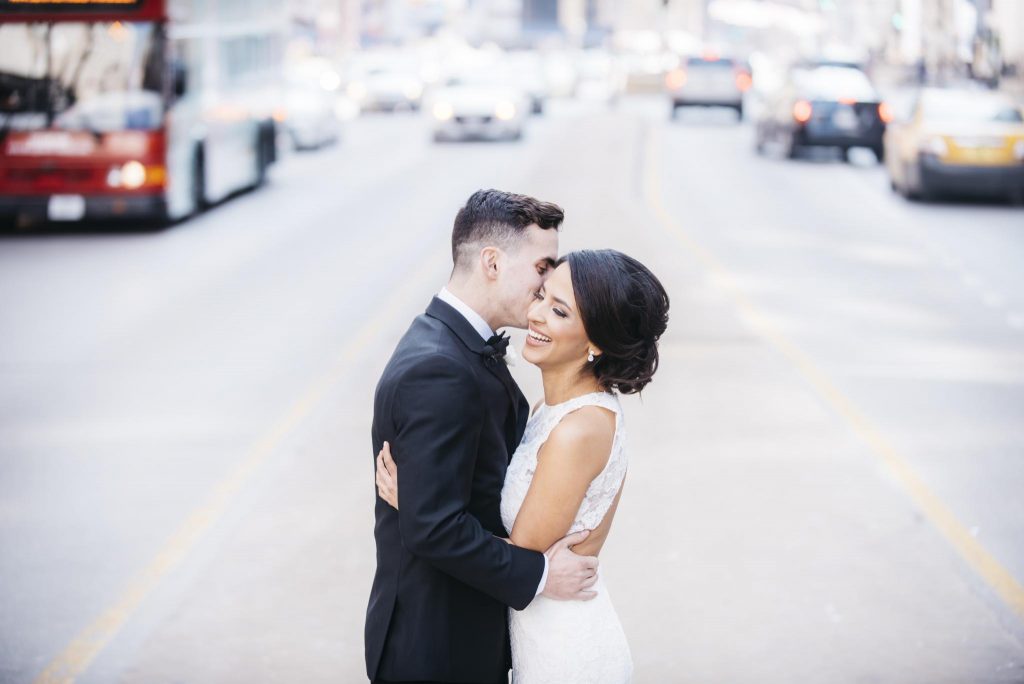 Should You Have a Holiday Wedding?
The idea of a holiday wedding might be fun and romantic, but have you thought about it from all angles? There might be some consequences you haven't considered! Written by Micaela Fischer. Photo by Erin Hoyt Photography.
If you recently got engaged, you've probably considered having your wedding on or near a holiday. It's easy to see the appeal. Holidays add a distinct whimsical charm to a day already alive with romance.  But before you book your venue for Thanksgiving weekend, consider the following pros and cons:
Pros:
A holiday wedding will make your special day extraordinary.  If there's a holiday that's especially important to you and your soon-to-be spouse, making it an unforgettable part of your journey together might just be the perfect move.  Holidays tend to be a time dedicated to the values of togetherness, gratitude, and love, and having a holiday wedding can be a great way to honor those emotions and principles.
So. Many. Themes.  Holiday weddings offer so much inspiration in the way of décor, attire, music, colors, centerpieces, invitations, and just about every other aspect of your big day.  With so many theme opportunities, the temptation to have your wedding on a holiday is understandably difficult to resist.
Your far-flung friends and family might be a bit more flexible.  One of the biggest hurdles facing long-distance wedding guests is securing time, especially if traveling requires them to stay in town for several days. Since many people's schedules become more flexible as holidays approach, a holiday wedding might be a load off these guests' minds.
Cons:
For others, taking time off work could be challenging. Some industries require their employees to work longer hours leading up to, or on, major holidays. If you have any friends or relatives working in retail, for example, they may find it especially difficult to take time off for your wedding.
Your guests might be forced to choose between you and their families. These days, people lead such hectic lives that holidays are often the only time they can reserve strictly for their families and loved ones. While your guests certainly want to support you and share in your day of bliss, having a holiday wedding may unintentionally put them in the awkward position of having to choose between their beloved family traditions and enjoying your nuptials.
You'll have to share your anniversary. While a holiday wedding might sound dreamy and magical now, it's also important to consider the long term.  Many couples want their future anniversaries to be special days dedicated solely to the reflection and celebration of their marriage. All the exhilarating pomp and circumstance that surround weddings might be enough to steal the spotlight from the customary holiday routines, but once the enthusiasm subsides, your anniversary will be in competition with the traditional festivities of that day forevermore.
Though far from being a definitive list, these pros and cons aren't meant to scare you or sway your decision one way or the other. Rather, they're meant to get you thinking about what a holiday wedding might mean for you. If it's always been your dream to get married on your favorite holiday, then nothing should stop you.  Without a doubt, whichever holiday you choose will have a remarkable meaning for the rest of your marriage. But acknowledging the potential consequences may help you better prepare to prevent snags before they occur. The important takeaways are to be conscientious of your guests' schedules, and to consider how having a holiday wedding could impact you not just on the day of—but in the future as well.
Can't get enough Real Weddings and Local Love Stories? Head over to thecelebrationsociety.com to see more, or check out Rachael+Lindsay's sweet elopement!