Navigating a wedding vendor break up, as written by Amanda from Salvatore's Risorante.
Choosing any vendors for your wedding are going to be some of the biggest decisions for that day. These are the people you will be working with to create the day you have envisioned, for, well, a long time.
As a wedding vendor in the business we deal with a lot of different people and situations. I can honestly say not hearing back from a potential client is not the best feeling in the world. We know that there are other options out there and we know that couples are shopping around. Why wouldn't you? We would do the same! But, we do give all of our potential clients the same amount of energy and attention whether they decide to book with us or not.
Without being crude, a simple email letting us know that you have decided to go with another vendor for whatever the reason may be, would be nice. However, with our busy schedules and couples busy schedules, we understand how communication can get lost. To help you out with the how and why, I have included a list of ways to let your vendors down easy, but honestly.
Believe it or not, we would love to hear why you are not booking with us. As professionals we love constructive criticism. We want to hear if our pricing didn't fit within your budget, or you didn't feel we were the vision you wanted for your wedding. Knowing why we didn't work for someone helps us better ourselves as professionals!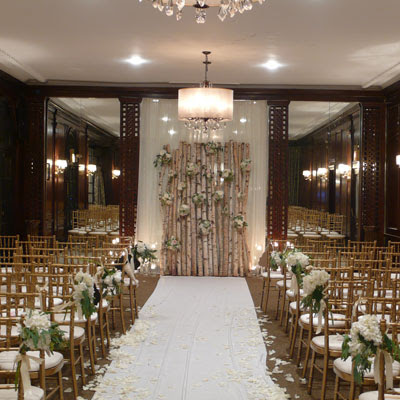 For some couples, this woodland decor might be picture-perfect. But for others? Maybe not…
Here are the top 3 ways to let us down easy!
1    
      1. At the appointment
Believe it or not, some couples know right when they walk in if the venue is for them or not (kind of like love at first sight). If the venue, or the floral budget, or the style of music doesn't work for you, tell us! We LOVE honesty! Letting us know before you leave the appointment that you don't see it being a fit leaves us knowing exactly how you feel. This makes for less confusion (and follow up voicemails) as your process for vendor searching continues.
2. Email
Now let's say you don't know what you like right when you see it and need more time to make a decision, which is totally understandable! Not everyone can be decisive. You should shop around, compare prices and quality, and the people you will be working with. If you feel like you haven't found a vendor that really pops out to you, you haven't found the right one. However, that magical moment will happen when all of the wedding gods align, everything falls into place, and you find them all! When this happens, taking seven minutes out of your day to shoot a quick email to the vendors that did not make the cut, would mean a lot. Even something as simple as, "Thank you for your time, but we have decide to work with another vendor for our wedding." Easy enough right?
3. Voicemail
Calling someone up on the phone can be a little more personal (especially now a days). It's kind of like a break up! If you have been in contact with a certain vendor for quite a while and met with them to go over details, and they made it to your top two vendors, I would definitely recommend a voicemail. These professionals have clearly put in a lot of effort to help you create this perfect day up to this point. Now, not wanting to speak to them personally is totally understandable, it's not fun to hear disappointment in anyone's voice. The solution to this, is call when they are closed and you can leave a nice calm voicemail letting them know, "you won't be needing their services any longer, but really appreciate all of their hard work." No harm, no foul on this one.
(Disclaimer: We are not recommending breaking up with your significant other via voicemail)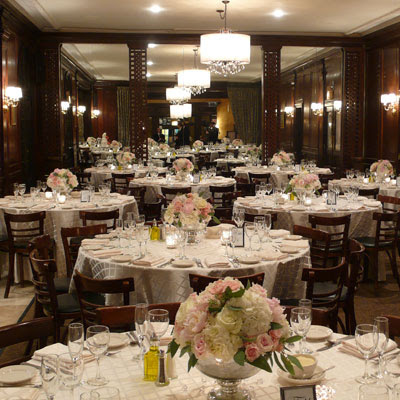 No two couples will feel the same exact way about what a vendor has to offer- that's the beauty of the process!
This may seem like common sense to some, but on the other hand, no likes being the bad guy. It is hard telling someone they aren't needed, or just didn't quite make the cut. However, we are in the wedding industry, which means we have slightly thicker skin, than well, everyone else. Don't be afraid to tell us what we did wrong or what didn't work. This only means we have the upper hand in fixing it for another couple in the future!
Like what you see? Head over to Salvatore's website and learn more. 
If want to hear more tips from our vendors, swing by chicagostyleweddings.com and discover what other advice they have to offer.