Most guys know how important it is to be a well-groomed Groom, but it can be a bit tricky to figure out the best pre-wedding skincare routine. Thankfully the experts from Lapiel Laser Center are here with all the top products, services, and procedures for all of our Grooms-to-be. Photos provided by Lapiel Laser Center.
Looking and feeling your absolute best on your Wedding Day is no longer reserved just for the Bride. More and more Grooms are going a step above the traditional barber's appointment and choosing to step up their skin care routine as well. Whether it's Botox, pre-honeymoon hair removal, or starting a regular skin care regimen (often for the first time), Lapiel Laser Center stopped by the blog with their complete guide to a picture-perfect Groom.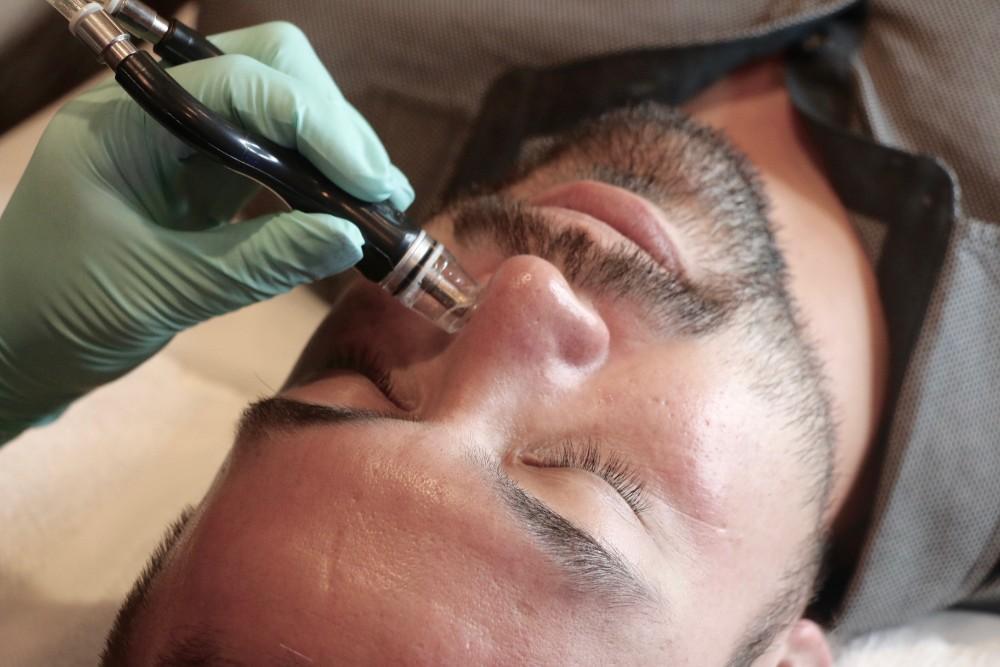 Silkpeel Dermalinfusion
Often called the "Gentleman's Facial," this 30-minute treatment is an absolute must for Grooms looking for brighter, healthier, photo-ready skin. Like traditional microdermabrasion, this treatment exfoliates the skin, which helps with breakouts, ingrown hairs, blackheads, and even fine lines. What sets this particular treatment apart is its ability to extract and infuse the skin with serums to treat everything from acne to dark spots. Guys love how easy and unintimidating the whole process is!
When to schedule
At least 3 months before the wedding day. Treatments are usually scheduled once a month each month before the main event.
Cost
$150 per session, 3 for $375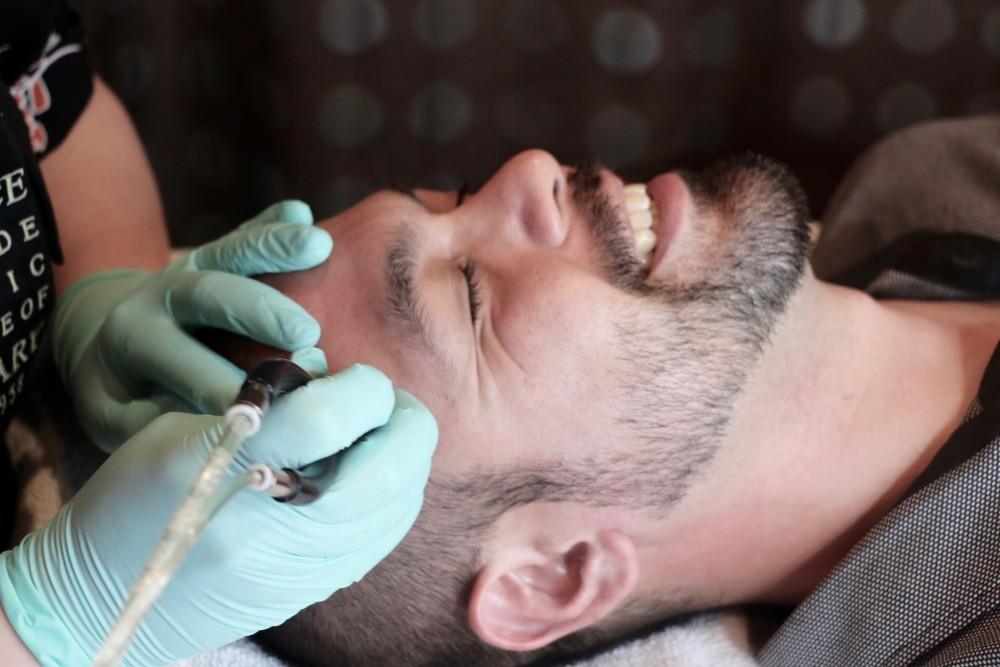 Laser Hair Removal
Perhaps our most popular service for men, Laser Hair Removal for areas like the neck, back, shoulders, and chest gives Grooms the freedom from uncomfortable waxing appointments and pesky ingrown hairs. Guys love not having to shave or worry about red bumps or breakouts. Unlike waxing, Laser Hair Removal offers safe, long-term results.
When to Schedule
Most areas require between 6-8 sessions performed every month and a half. We typically recommend starting 6-12 months before the honeymoon for best results.
Average Cost
$150-$350 per session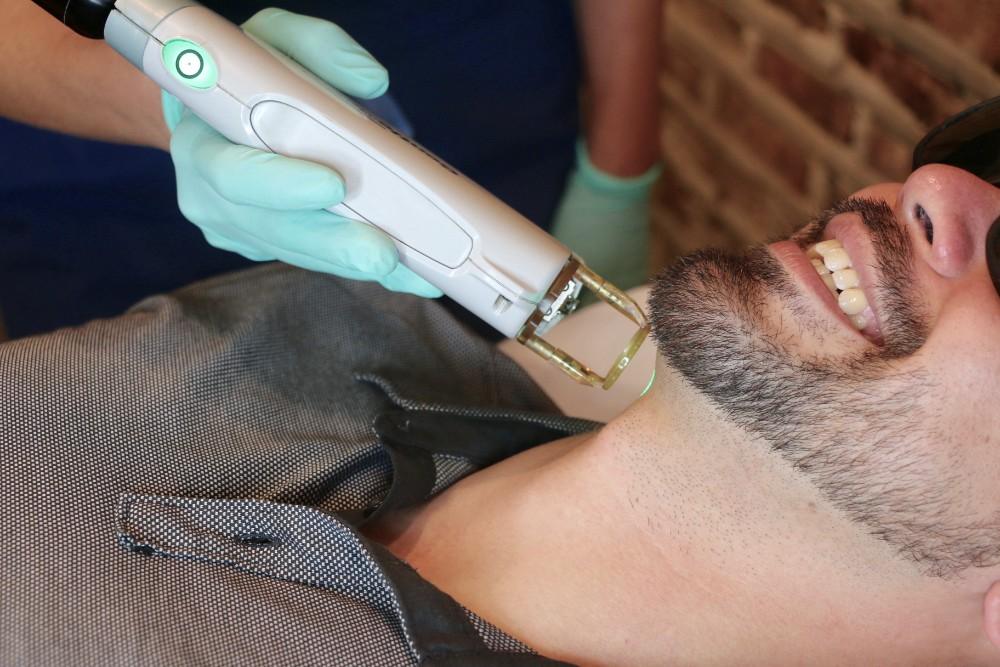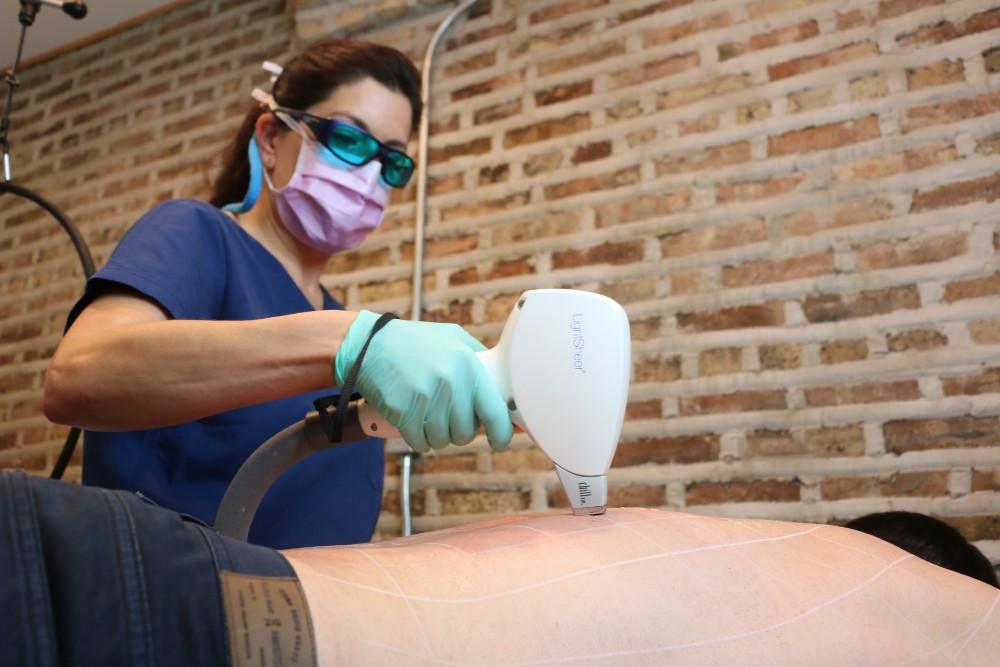 Botox
Wrinkles happen to the best of us, but that doesn't mean we have to live with them. Botox can subtly smooth moderate to severe lines around the eyes and between brows with no downtime. Botox for men or "Bro-Tox" has been steadily gaining popularity for years now and has become a go-to treatment for Grooms looking for a pre-Wedding refresh. Our goal here at Lapiel is to leave you looking rested, refreshed, and most of all, like yourself.
When to Schedule
At least 3 months before the wedding.
Average Cost
$250-$400, depending on skin type, wrinkle depth, and overall desired results.