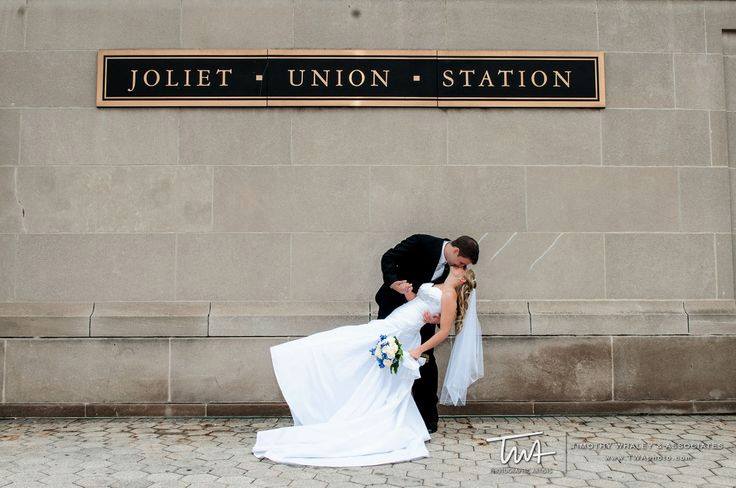 The Grand Ballroom at Joliet Union Station: A Timeless Setting for Your Perfect Day
The Grand Ballroom at Joliet Union Station proves that unconventional spaces can make for the most breathtaking wedding venues. What was once a train station filled with travelers coming and going is now a timeless and beautiful space where couples can tie the knot in style. The Grand Ballroom at Joliet Union Station, managed by Events by Mistwood, boasts both indoor and outdoor event spaces – each as breathtaking as the next. The historic space built in 1912 has retained its original vintage architecture to create a truly elegant and unforgettable setting for your big day.
Choosing The Grand Ballroom at Joliet Union Station as your wedding venue means that you're also choosing peace of mind and complete satisfaction. The staff understands how important this day is to you and your fiance, and works tirelessly to take care of all the details so your wedding is as perfect as the pictures in your Pinterest board. I'm so excited to give you the inside scoop on this historic venue.
Industrial + Vintage Decor
The beauty of getting married in a train station means that there's already a perfect blend of vintage elegance to set the tone for romance. The entrance of the venue will impress you and your guests right off the bat. A grand, marble staircase creates a whimsical setting for first-look photos, or the perfect opportunity to show off your beautiful wedding dress.
The lounge is ideal for cocktail hour – it offers plenty of space for your guests to mingle, enjoy their beverages and snack on passed hors d'oeuvres. If you want to go beyond drinks and appetizers, offer your guests other ways to stay busy while you're off taking photos. From cocktail hour bingo to a caricature artist, there are plenty of ways to break the ice and keep your guests entertained until the reception begins.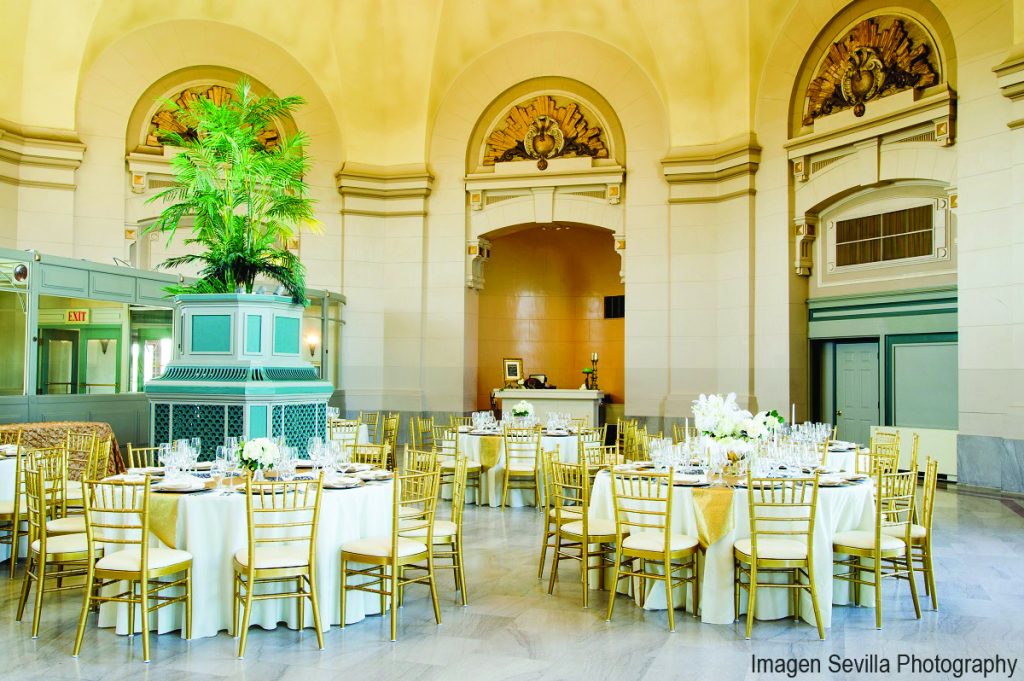 Walking into the ballroom, you'll find breathtaking high ceilings complete with magnificent, ornate chandeliers that emulate vintage glamour. Floor-to-ceiling, arched windows allow plenty of natural light to stream in, creating a warm and inviting setting for your big day. You may even want to tie the knot during a romantic sunset ceremony. Despite the venue's grandiose feel, the ballroom is just as perfect for an intimate wedding as it is for a larger affair.
The staff can help you arrange the space in a way that works well for your guest list. The tables and chairs are provided by the venue, giving you one less thing to worry about. The lavish, gold-toned chairs pop beautifully against the stark white linens and marble floors, adding to the whimsical ambiance of the ballroom. The venue staff will help clean up after the reception so you can make your grand exit and walk off into the sunset.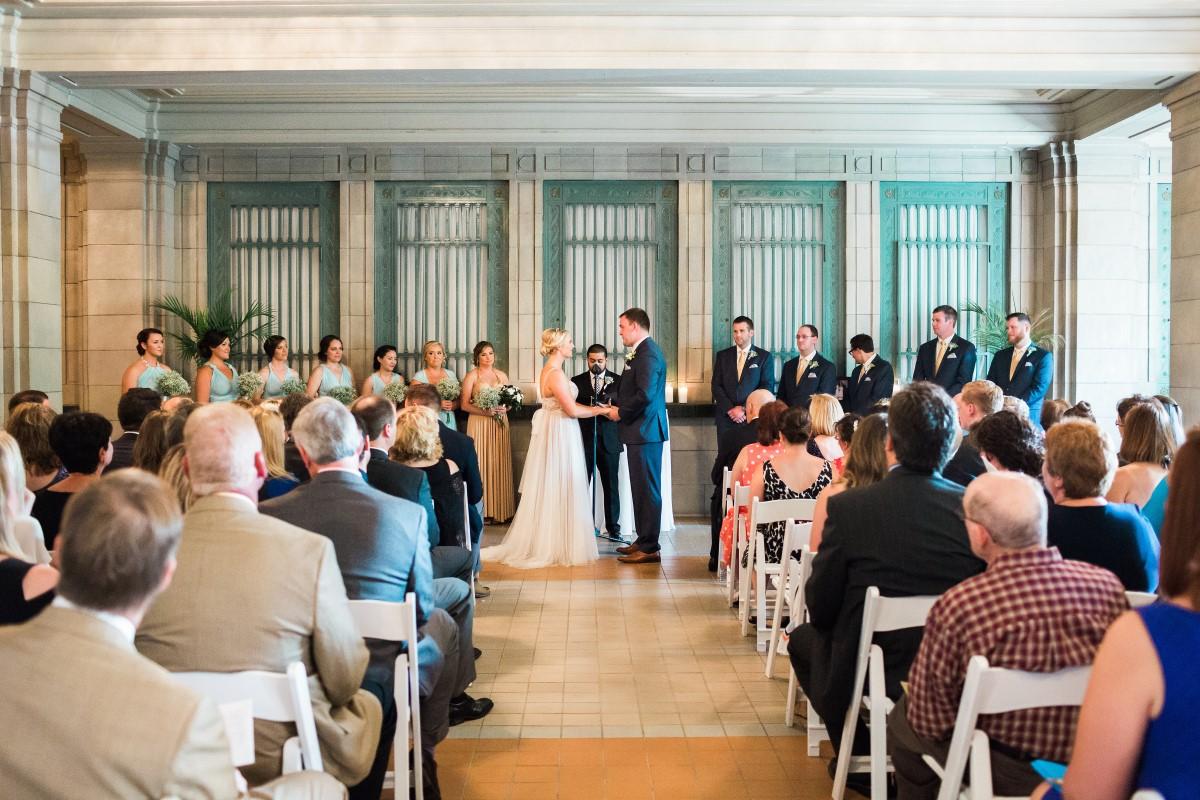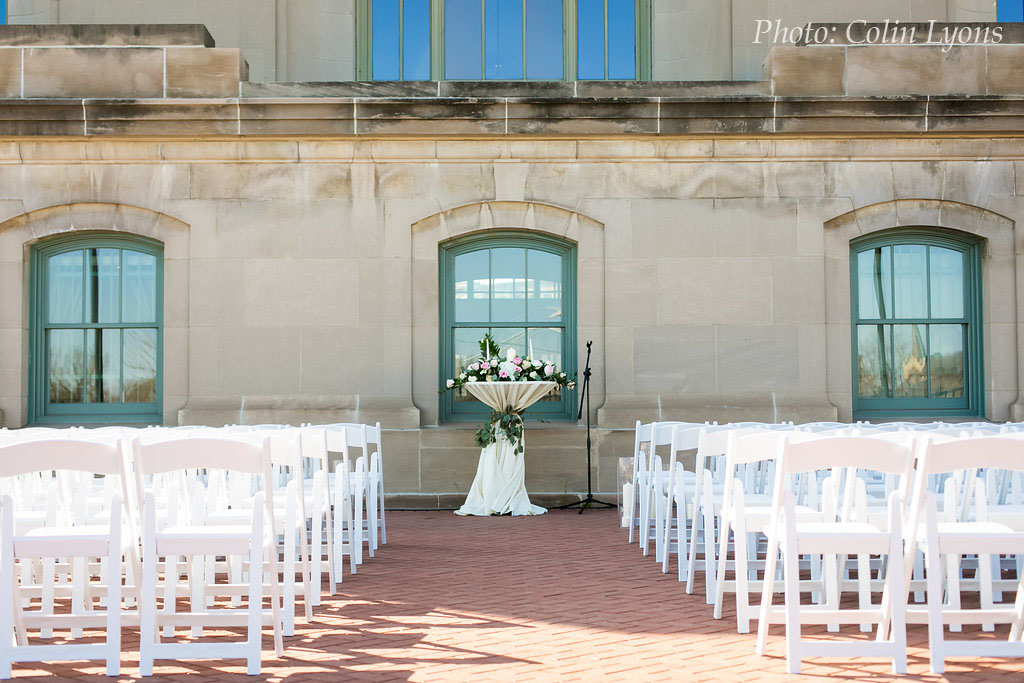 If you and your loved ones work up a sweat dancing the night away, head out to the venue's balcony for a breath of fresh air! You may even want to escape outside with your new spouse at some point for a private photo shoot with your photographer. Its Old World charm and classic architecture make for stunning shots you'll cherish long after your wedding day.
---
In-House Catering Provided
No need to look elsewhere for your wedding menu – The Grand Ballroom at Joliet Union Station has everything taken care of, as they conduct all catering in-house. You and your wedding coordinator work together to customize your menu selections so that it's unique to you and your event. There's flexibility with each course, and you'll have the chance to taste everything prior to your big day to make sure it's perfect.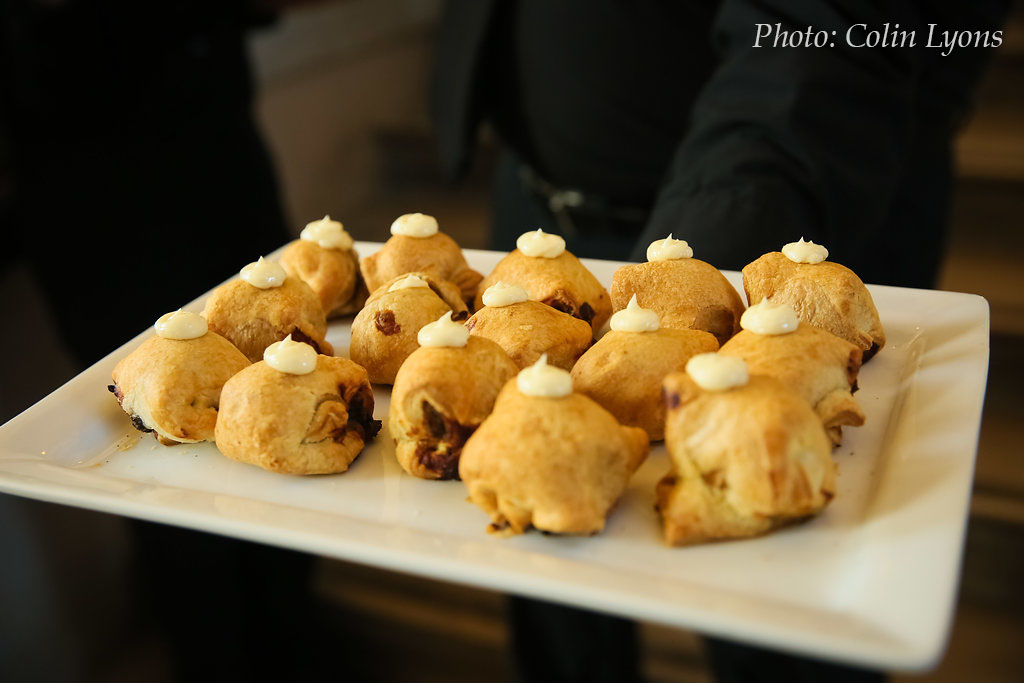 With so many delicious options in front of you, it can be tough to make a decision about what should be on your menu. Here's a quick tip: Think about the time of year. During the summer, for example, you could take advantage of garden fresh tomatoes and corn, while the fall season would be perfect for incorporating cranberries and squash into your menu. Ask your wedding coordinator which ingredients will be fresh and readily available when your wedding date comes around, and you can go from there!
---
A Variety of Suggested, Trusted Vendors
I don't need to tell you how overwhelming it can be to have to select a florist, photographer, DJ, officiant, etc. without having any idea of where to start. Think of The Grand Ballroom at Joliet Union Station as that one good friend you can always rely on to give you the best advice. They have a list of preferred vendors from which you can choose – all of which are trusted to get the job done well. The Grand Ballroom at Joliet Union Station can refer you to vendors that best reflect your wedding style and fit within your budget. Feel free to ask for client referrals to see the experiences other brides had, and to get an even better idea of what the vendor can offer. Together, these experienced vendors will help you create the wedding you've always imagined for yourself.
---
Local Entertainment for Out of Town Guests
Give your out of town guests some recommendations for what they can do before and after your wedding day. The good news is, Joliet has a lot to offer! They can catch a Joliet Slammers baseball game or head to Harrah's Casino, both within walking distance from your wedding venue.
Connect with a Grand Ballroom Joliet Union Station representative today to start planning the wedding of your dreams! Visit their website for an in-depth look at the venue's extensive list of amenities!