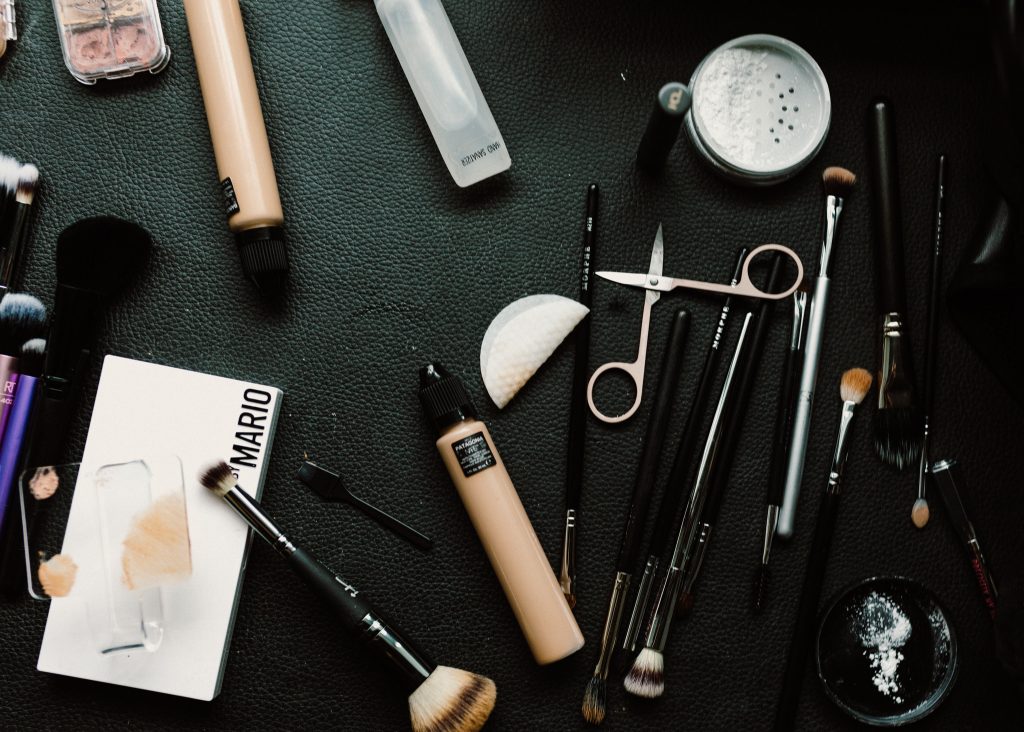 13 Beauty Tips for Your Wedding Day
While you don't need to change anything about your appearance, it's understandable if you wish to include some new pampering elements into your pre-wedding routine. In the spirit of entering this new chapter, consider some new inner and outer beauty regimens. If you're looking to enliven your beauty routine for the occasion, keep in mind these tips to feel beautiful and look beautiful.
TIP: Enjoy primping and pampering, but don't forget to exercise self-love. If you spend the months leading up to your wedding trying to change your appearance, you won't look or feel like yourself on the big day. Remember: confidence and self-assurance are the most radiant beauty enhancers.
1. BEST FACE FORWARD
Your face and the joy it exudes are the stars of the show for your wedding. If you have skin concerns you want to address, consult a dermatologist at least six months before your wedding. They'll be able to give you the best advice on what to do — and what not to do — to prep your skin. Alternatively, see an esthetician for facial treatment and product recommendations. In the spirit of pampering, we recommend getting a few relaxing facials during your planning process. A facial can make you feel rejuvenated and ready to shine!
TIP: If you plan to book facial treatments, start early and get your skin accustomed to the process. You don't want to risk any uncomfortable breakouts or reactions too close to your wedding day.
2. FROM THE INSIDE OUT
The simplest way to improve your overall health is to hydrate, hydrate, hydrate. You'll be surprised how much of a difference getting your eight glasses of water per day will make. Entice yourself to stay hydrated by purchasing a cute water bottle and always keep it nearby.
TIP: Many find that lowering alcohol consumption makes them feel happier and healthier. Opt for non-alcoholic cocktails made with zero-proof spirits or have some fun with flavorful mocktails.
3. MANE ATTRACTION
Even if you're growing your hair out, regular trims are a must. No matter how talented your wedding day hairstylist is, you have to give them a good base to work with. While you're at the salon, talk with your stylist about your hair type and the look you'd like to have on your wedding day. They can give product suggestions and tips for how to enhance your natural shine.
TIP: To avoid wispy frizzes and breakage, avoid daily washing and heated styling products. If you feel too far gone, try a deep conditioning treatment about a month before your big day.
4. CAREFUL WITH COLOR
If you regularly get your hair dyed, you know that nothing makes your hair look shinier and lovelier than a fresh dye job! However, we recommend sticking with a color or look you've rocked before. Experimenting with dyes right before your wedding could lead to a color you really aren't thrilled about — and we all know how difficult and damaging it can be to try and fix hair hues.
TIP: For any color processes, talk with your stylist about the best shades for you. Mention the color of your wedding attire, if you plan on getting a spray tan, what your wedding party will wear and the overall aesthetic of your day.
5. BODY BEAUTIFUL
The face is not the only place that deserves some wedding TLC — your whole body should be pampered! To avoid skin blemishes or discolorations, regularly use a loofah or body scrub to exfoliate. Exfoliation washes away any dead skin and excess oils that could clog pores, leaving your skin soft, smooth and glowing for your wedding.
TIP: Because your loofah helps get rid of the dead skin cells on your body, it's a prime location for bacteria to grow. Make sure you're replacing your loofah every month or so.
6. UP THE SPF
We are all about having a fun, sun-kissed glow, but no tan is worth damaging your skin. And we're not just talking about long-term damages, but immediate ones like sunburns and discoloration, too. Get in the habit of applying sunscreen or a moisturizer with SPF every day — even if it looks overcast. The American Academy of Dermatology recommends sunscreens that have broad-spectrum protection (against UVA and UVB rays), an SPF of 30 or higher and is water resistant (aad.org). Don't forget to stay in the shade when the UV index is high!
TIP: If you're set on being a few hues darker on your wedding day, skip the tanning bed and consider a custom airbrush spray tan or gradual self-tanner mousse. Start testing your options a couple of months out to make sure you're happy with the results by the time the wedding comes along.
7. STRESS BUSTERS
It has long been proven that exercise and physical activity decrease stress. Taking a run or quick walk regularly can help ease wedding planning headaches. Oftentimes, the discussion around fitness is about changing your physical appearance, but remember to keep a productive mindset! Instead of striving for a specific appearance or weight, shift your focus towards prioritizing overall well-being and celebrating what your body can do.
TIP: Get your heart rate up by taking dance classes. Ease the wedding planning stresses while breaking a sweat and learning a salsa routine to tear up the dance floor with.
8. NAILED IT
More people will ask to see your ring than you could ever imagine, so make sure those nails are looking their best. Achieve healthy, strong and dazzling nails by scheduling routine manicure appointments. Complete with a hand massage and moisturizing treatments, manicures help release the stress that you're holding in your digits. Plus, who can resist all the fun nail polish options? Take a pause from sending emails give your hands some love.
TIP: Well-hydrated feet resist blisters better than dry, cracked feet. When scheduling your manicure appointments, don't forget to add on a pampering pedicure, too.
9. GET ACCUSTOMED
If you want to deviate from your everyday look for the aisle, consider giving some new elements a test run. The months leading up to your wedding provide the opportunity to experiment with false lashes, hair extensions and other beauty enhancements you may have been hesitant to try in the past. For instance, if you've never worn false lashes before, they may initially feel uncomfortable and heavy. However, if you adore the way they make your eyes pop and want them for your wedding look, consider gradually incorporating them into your beauty routine to get accustomed to the feel. Some beauty additions require time to adjust to, like hair extensions, acrylic nails and matte lipstick, to name a few.
TIP: Be honest. If you're not feeling confident with the results of your beauty trial, tell your artist(s). A professional won't get upset or offended. Instead, they will appreciate your honesty and work to achieve something you both love.
10. MAKE A MOOD BOARD
When it comes to your wedding day hair and makeup, putting into words what you want can be hard. What you think is a smokey eye could mean something else to a makeup artist! When you're working with your makeup artist, provide them with reference photos. Photos can better articulate what you have in mind than vague descriptive words like "bronzed" or "natural."
TIP: Curate a digital mood board by gathering your favorite looks as you come across them. Whether it's a Pinterest board, folder on your computer desktop or a "saved collection" on Instagram, having a centralized place to save beauty looks will help refine your preferences. When it comes time for your beauty trial, be prepared to wow your stylists with the clarity of your vision!
11. POSITIVE INFLUENCES ONLY
Prioritize a supportive and positive circle of family and friends to uplift you. When looking through beauty inspiration, cosmetic treatments and advice, it can be a lot to take in. As hard as it is, avoid negative self-talk and comparisons to others. Surround yourself with people who love the way you look, whether glammed up or comfy cozy.
TIP: Unfollow or mute anyone on social media who makes you feel lesser. Even the most confident people fall victim to comparing themselves to others. Remove the temptation of negative thoughts and curate feed that empowers your own beauty.
12. DIAL IT UP … A BIT
Your makeup artist undoubtedly has some jaw-dropping makeup looks in their portfolio, but be cautious with how bold you go for this occasion. It's tempting to go all out and transform yourself, but we suggest only dialing your natural beauty up a few notches. You don't want to look like a stranger to your partner!
TIP: Tell your makeup artist what your regular makeup routine is and what makeup looks you feel best in. They'll be able to take your daily look and elevate it into a wedding vibe that is enhanced, but still "you."
13. SWEET DREAMS ARE MADE OF THIS
As cliche as it sounds, don't discount the value of a good night's sleep. This isn't something you can procrastinate on! Keep dark circles and fatigue at bay by establishing a healthy sleep schedule. We recommend turning bedtime into a luxurious experience by crafting a glamorous routine. Consider adding relaxing accessories such as a sound machine, silk sleep mask, earplugs, sleep-enhancing pillow mist or a cozy weighted blanket. These additions can enhance your sleep environment and promote a more indulgent and restful night's sleep.
TIP: If stress is keeping you from a good night's sleep, try out natural sleep aids like melatonin, magnesium or lavender. There's no shame in getting a bit of help!