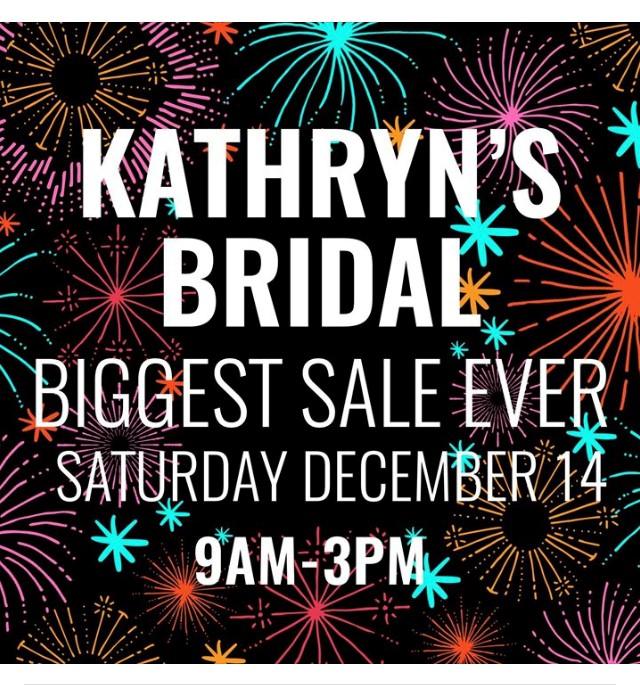 Kathryn's Bridal: Biggest Sale Ever – December 2019
Kathryn's Bridal: Biggest Sale Ever
The Most Amazing Sale in Kathryn's Bridal's History- For the first time in 15 years, we're having a BLOWOUT Sale!
For ONE DAY only: Select in stock bridal gowns will priced at $100, $300 and $500! Bridesmaid dresses priced at $5 (yes, you are reading that right!) Evening & Mother's Gowns $50 to $100 Quinceanera Dresses at $50 Shoes at $5 (yes, we said $5) And much more!
There will be hundreds of discounted items ready for you to take home. No appointment needed for this sale. First come / First serve / First to Save/ Cash & Carry Only.
Doors open at 9 a.m. on Saturday, December 14.