It's back to school season, and we've decided to get in on the action! Welcome to Engagement 101: a course designed to help you ace the year before you say "I do." Read on to discover the best ways to find the perfect vendors for your wedding.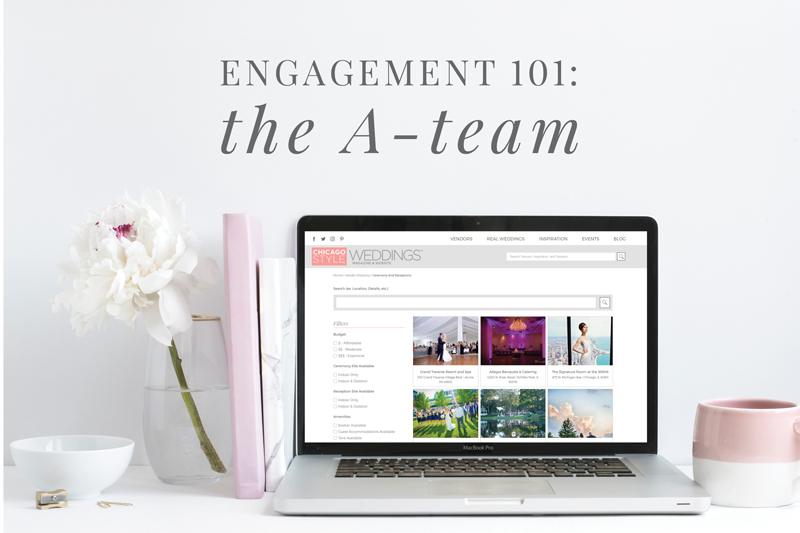 Whoa. How many hours have you been on Pinterest now? It's time to take a step back and start looking for trends among all the beautiful inspiration images you've pinned to your boards. Have you saved lots of rustic receptions? Is your bouquet board full of calla lilies? By looking at your boards as a whole rather than focusing on your individual pins, you'll be able to identify the overall look and feel you'd like to achieve on your Big Day. The next step is making your wedding dreams come true and executing that romantic Cinderella or glamourous Hollywood wedding, but where do you start? It's time to find your A-Team: the group of vendors who will get you and your partner from fiancés to newlyweds.
Start with the Big Ticket Items
Your A-Team will consist of all the wedding professionals involved in building your dream day. You'll need a planner, a venue, a caterer, floral and décor… the list goes on and on! But before you dive into your search for vendors, you need to pick a date and time.  After you and your significant other have decided on the when, it's time to start reaching out to prospective wedding planners and venues. Your planner and your venue are the heart of your wedding vendor team and the very foundation of your planning process, so it's important to choose those two before you even start looking at cakes and dresses.
How to Search
So how exactly do you find these vendors? You can go to the all-knowing Google search or even sift through Yelp reviews, but why do all of that work when we've already brought our favorite vendors together in one place for you?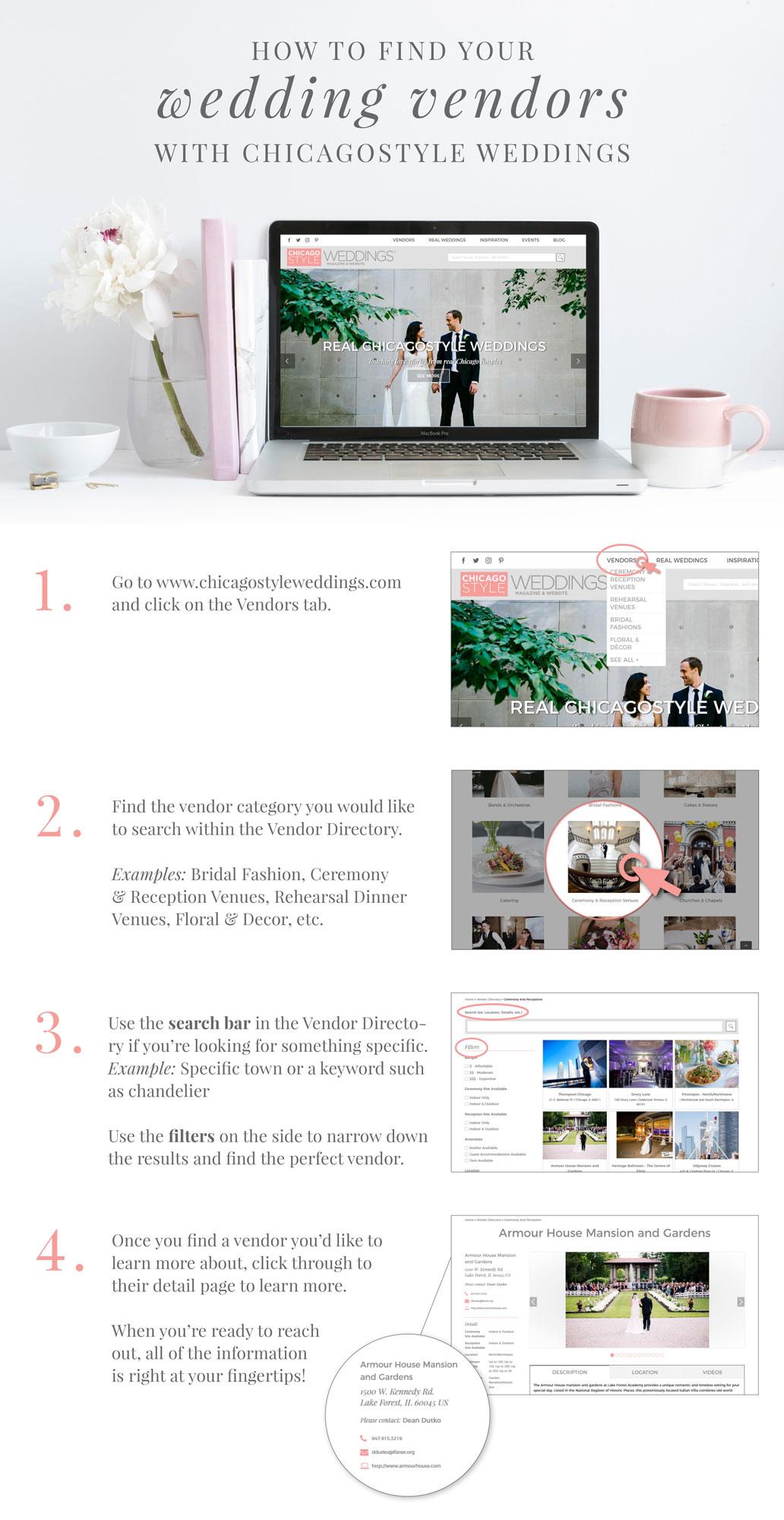 Reach Out
After filtering down all of your needs, you'll have a list of great vendor options. The next step is getting in touch with your prospects. Whether it's a quick email or a phone call, chatting one-on-one with your potential vendors is the only way to find out if they truly fit into your Vendor A-Team. And while you're putting together your starting lineup, don't forget to have fun! Avoid planning stress by finding vendors you trust and enjoy working with. We promise that taking the time to do a thorough search goes a long way.
So what are you waiting for? Head over to the Vendor Directory and and get planning!