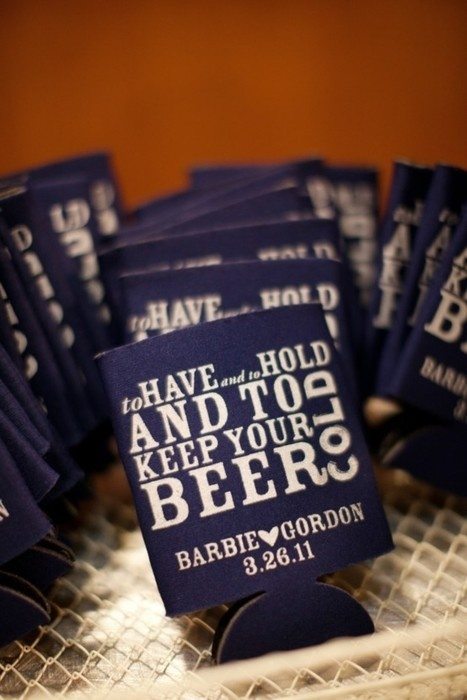 Party favors have been provided for guests ever since our early birthday parties. Those little gift bags were always the best things to take home and discover what treasures the host included inside for you. Your wedding is the biggest, most celebrated party you will throw for yourself. Your guests deserve a lot of love for helping you celebrate this monumental day. To give you some inspiration, we've come up with a list of our top 5 favorite wedding guest favors. Tell us what you think.
1. The Koozie
Nothing says "Let's Celebrate" quite like a cold beverage.
2. Matches
Light your guests' fire with an old favorite.
3. The Gift Box
A perfect compilation for out-of-town guests.
4. Cake Pops
Because who doesn't like a bite size piece of cake on a stick?
5. Coffee Bags
"Love is brewing" or "The Perfect Blend"–you really can't get any cuter than this.
These are our faves, but there are so many more ideas to personalize the tangible memories your guests will leave with. The best part about our Top Five, though? You can get all of them at one location. Gracious Bridal prides their business on fabulous details for weddings, and any other events. Check out their website for endless options similar to these ones! http://www.graciousbridal.com/