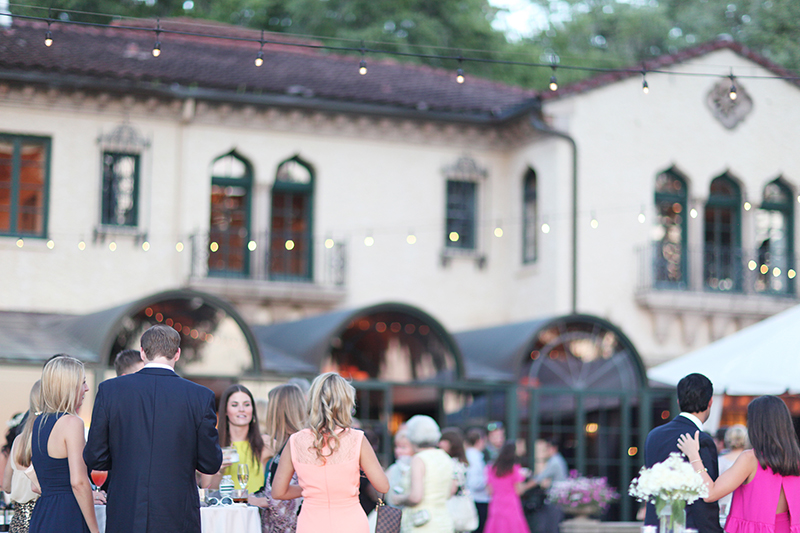 Do We Have to Have a Cocktail Hour?
A cocktail hour is a wonderful thing. Not only is it the perfect opportunity for the bride and groom to revel in the first moments of marriage in relative privacy, but it gives guests a sense of relaxation and guided transition before the reception.
"The stretch between your wedding ceremony and dinner is typically when guests are most eagerly anticipating festivities to begin," says Taylor Doehrman of Taylor Dawn Design. "Therefore, holding a cocktail hour is crucial to the flow of your event. This 'in-between' time is obscured with tasty hors d'oeuvres and refreshing cocktails."
Not to mention this is the ideal time for bride and groom photos, any venue-space transitions that might need to take place after the ceremony, and for guests to consult the seating chart without feeling rushed or crowded.
"Presenting your reception as a complete entity that all of your guests enter together to continue the evening's festivities is a great way to highlight the prominence of your design in this area," says Doehrman. Cheers to the cocktail hour!
Image by Jenna Alexander