Congratulations to Robyn, our most recent diamond earrings giveaway winner! We wish you and Derrick the best of luck as you continue down the road to "I do". Photos by Nkairo Photography. Diamond Earrings courtesy of James and Sons Fine Jewelers.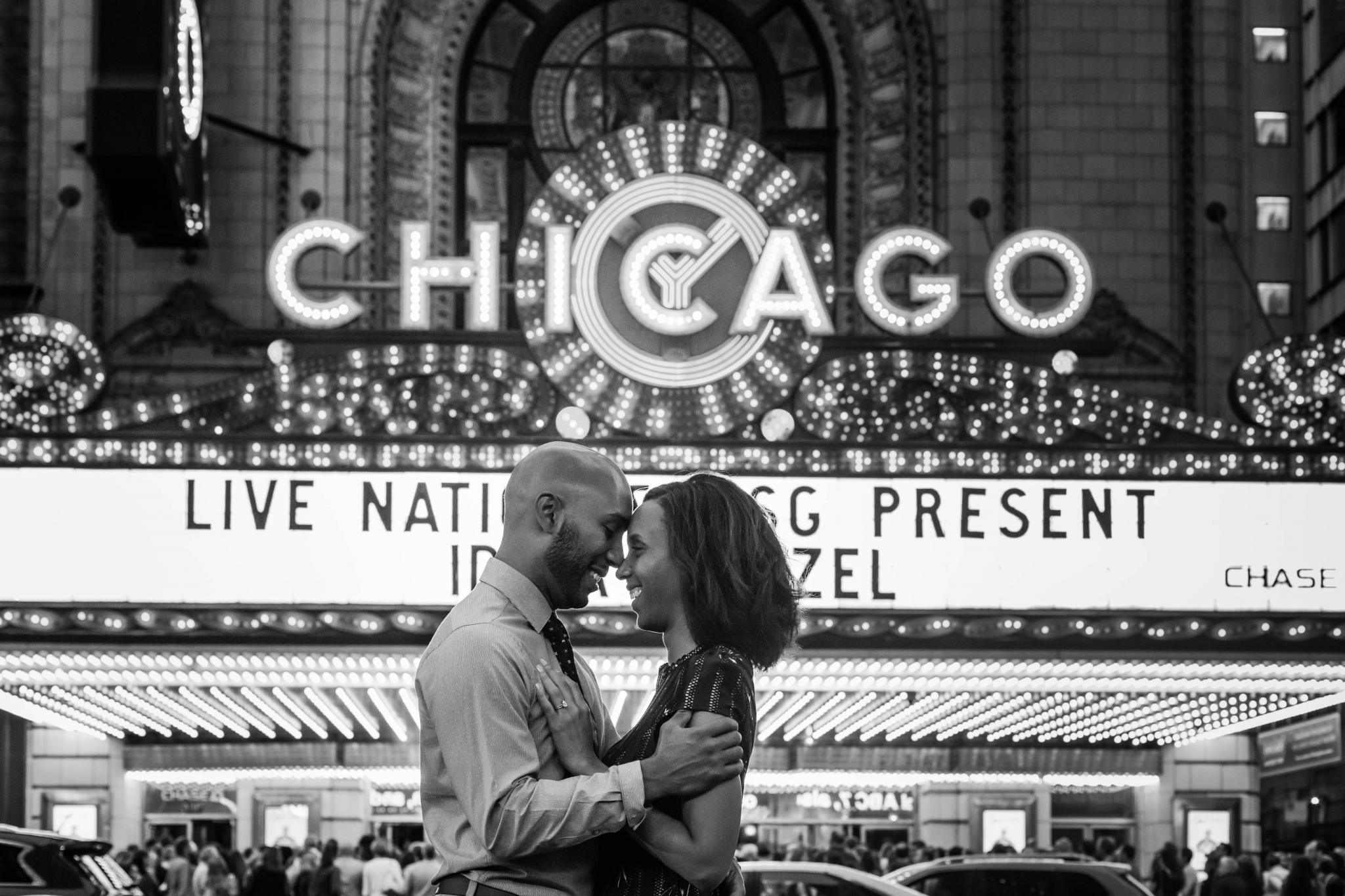 The Love Story:
Derrick and I met in March 2015 at a Starbucks in Chicago. I resided in Chicago for approximately 8 years at the time we met, but he had just moved up to Chicago from Miami for work so he was working in a Starbucks close to his new home. I walked in to order a caramel macchiato but the Starbucks was so crowded there was nowhere to sit! I looked around the Starbucks to find a friendly face and asked him if he mind if we shared a table, and we ended up striking up conversation and exchanged numbers.
Our first date was very casual but I had a great time. We took city rental bikes for a ride out on Lakeshore Drive and from there on, it seemed like we spent everyday together. We always had a blast and his company was very refreshing. After about a year of dating he asked me to move in with him and approximately one year after that, we got engaged during a vacation to Puerto Rico at La Cueva Ventana, or "The Window Cave."
Following an hour long drive from San Juan to Arecibo, we registered with the front desk and headed out on a tour of the Puerto Rican mountainside that turned out to consist of a trek through three different caves. This was not the sun-kissed beach vacation I had envisioned! Each cave we entered was more challenging than the one before, and the tour only got more difficult when it started pouring- the heaviest bands of rain Puerto Rico had seen this year! The caves were muddy and slippery and needless to say, I was dirty and exhausted by the time we got to the third cave. Not to mention each cave had bats, spiders, and roaches! I hate insects! I love Mother nature, but I enjoy watching it from afar, not co-habitating with it. I kept telling Derrick, "Oh you owe me BIG for this adventure!"
Once we finally got to the end of the third cave, there was the most beautiful view of Puerto Rico- by far the best view I've ever seen in my life! Derrick took me over to the side of the cave and got down on one knee, peered into my eyes, and time stood still. Then he asked me to marry him! I was shaking with joy, and the rest of the people on the tour rejoiced with us. Derrick had arranged everything with the tour guide beforehand and was able to get the proposal on video. It was amazing, and the ring was beautiful: a double band, rose gold, pear-shaped, 2.75 diamond ring!! I was so impressed that he designed it himself.
Derrick and I are still in the process of planning our wedding. Tentatively, we are planning to do a destination wedding and honeymoon in Jamaica, in April 2018. We want our wedding to be fun but we also don't want to spend a fortune, so we are taking our time to explore all the possible options!
Want to get in on the action? Visit the official ChicagoStyle Weddings contest page to join our current sweepstakes and be entered to win, a honeymoon, diamond earrings, date nights, and more!