Joel from Conquest Entertainment shares a few tips and tricks that will make sure your celebration goes off without a hitch.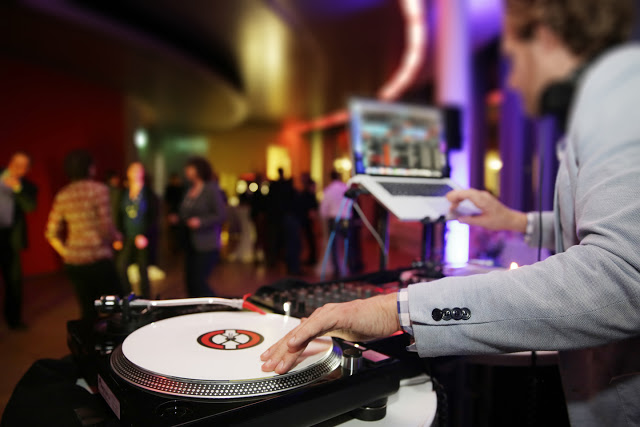 Planning a wedding is a lot of work and in most cases, it's a totally new experience. There's lots of important decisions that need to be made that can affect how things play out. The goal, of course, is to throw a party that everyone remembers and talks about for years to come.  There's lots of angles to consider, so here are a few tips I've picked up over the years as a
professional DJ in Chicago
.
1. Work with the Right People.
The right team makes all the difference. There are TONS of good venues and vendors in your area. It'll take some homework to find ones you will enjoy working with, so I always recommend meeting with several DJs and Photographers in order to compare and contrast everyone's different style and find the ones right for you.  
Tips on Hiring the BEST. DJ. EVER!
2. More Isn't Necessarily Better…5-6 Hour Receptions are Perfect!
I've consulted with brides who tell me, "we have the room from 4pm-1am" and they start planning to use all of those 9 hours.  Trust me, you don't really need all that time for an amazing party!   Below are some of my observations I've seen over the years.
· Weddings pretty much run their course in 6 hours (cocktail – end).  Anything more and you start to experience the "law of diminishing returns"
· Most crowds run out of steam after 2.5 – 3 hours of dancing.  After about 3 hours of dancing, guests get worn out and start to filter out.  Even younger crowds.  That's why it pays to "start strong and end strong"
3. Make a "Must Have" and an "If Possible" List. Money and Time are your two biggest limiting factors on your wedding day.   Writing down what you must have and what you can live without can simplify the planning. You can apply this to many aspects of your wedding.  For pictures, let your photographer know the poses, locations, group photos that are super important to you.  That way they can focus on those. For music, have a "must play" and "play if possible" (and a "Do Not Play").   The more your DJ knows about your music taste, the better they can play for you and your guests.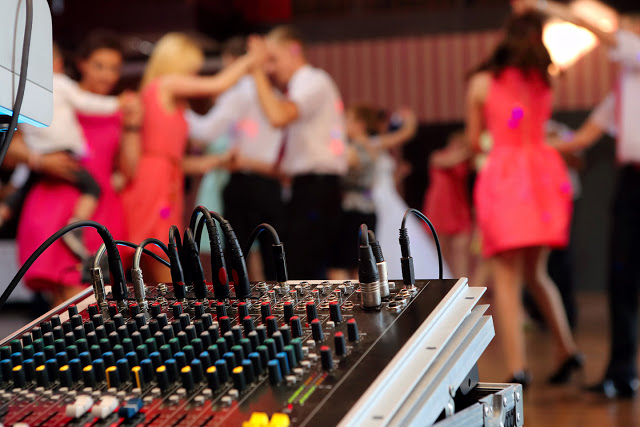 4. Listen and Communicate with Your Vendors.
Your vendors LOVE weddings and have a lot of experience and ideas to share.  As with most things, there are lots of angles to consider. Trust me, everyone wants your wedding to flow seamlessly and come out perfectly. The more we know, the better we can help!  Surprises can be a bad thing!
· If you're bringing in a Photo Booth or Projector and Screen for a slideshow, let your vendors know so they can make the most of your room layout. Communication is the key. If someone emails you or leaves a message, get back to them with the info as soon as you can. This is something you should also expect from your vendors as well. Brainstorming in groups can be very productive. Getting together with your vendors or your bridal party and can yield all kinds of fun ideas and solutions.
5. A Few Don'ts…
Don't Over Plan. Scheduling too many events into your itinerary can end up with people getting frustrated. Make sure you leave lots of "extra time" to get everything you want to get done on your wedding day. Anything from traffic jams, dress repair, bathroom breaks or photo shoots taking longer than expected can and probably will occur.
Don't Under Plan. I can't stress this enough. As with virtually everything in life, you get into it what you put into it. A party won't plan itself, even with a wedding planner. Your vendors still need your input and effort to make the most of everything!
Don't Wait Til the Last Minute. This tip is pretty simple and doesn't need a lot of elaboration, but it is just a reminder. No one is comfortable when they're rushed. If you're stuck, ask for help!
A successful wedding requires a lot of time and effort.  Even the best of us can get caught up on a small detail that can derail our mood. 
Attitude
is everything. Laughter and fun is contagious… unfortunately, so is stress and anger. If you're dancing, laughing and having fun, I promise your guests will as well. If something totally ridiculous happens,  make a note and revisit it later…right now it's time to have a good time!
Want more tips from our arsenal of wedding experts? Check out what The Montgomery Club has to say on catering options, or head over to chicagostyleweddings.com and get advice from our other vendors!