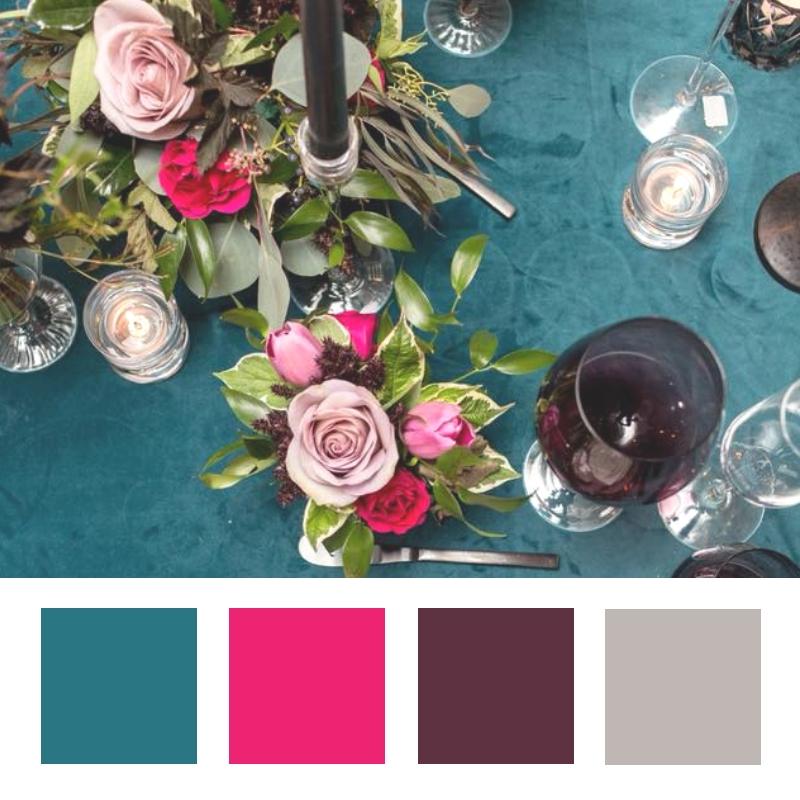 7 Fall Color Palettes You're Going to Love
Planning a fall wedding and looking for a color palette that feels fresh and not too predictable? We've got you covered! Look through for some of our favorite autumnal tones.
There's no rule for what your Fall wedding has to look like. Choose colors that you love and find a way to make them work with the season. Pastels are not only reserved for the Spring and bright colors are not solely relegated to Summer. Scroll through some of our favorite palettes to find a color scheme that feels right. As a bonus, you can always add in rich fabrics and plush textures for a truly luxurious Fall feel.
1. Bright Jewel Tones
Twist the traditional jewel tones for a cozy fall affair.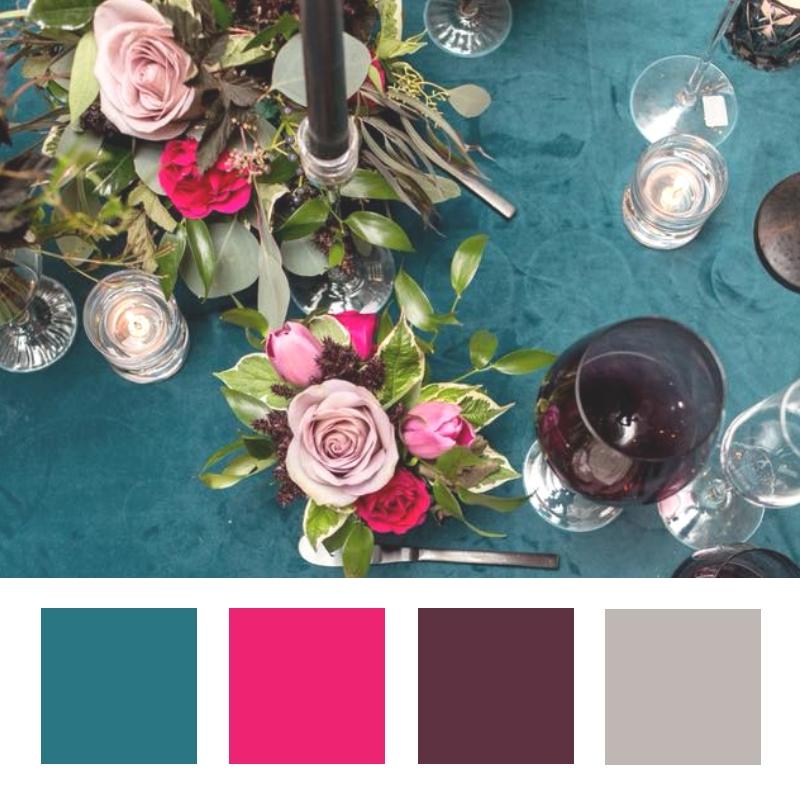 (photo credit: Jennifer Kathryn Photography, floral: Avant Gardenia)
2. Marvelous Mauves
Use a variety of shades from the amethyst family to create a beautiful fall color palette.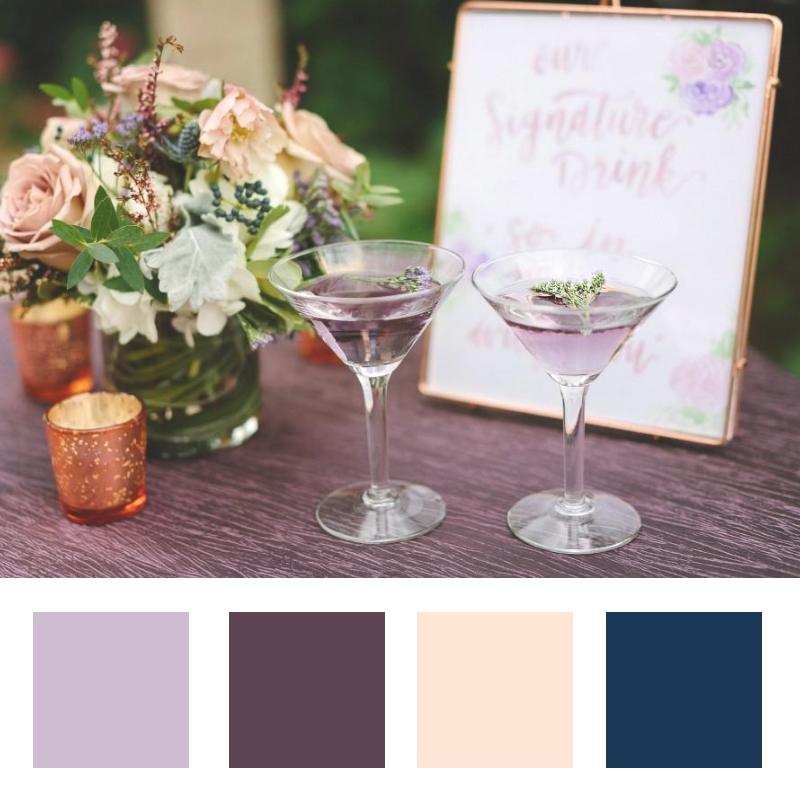 (photo credit: Katherine Salvatori Photography, venue: Arrowhead Golf Club, event planner: Sarah Kathleen Events, floral:Shamrock Garden Florist)
3. Nature's Delight
Take a cue from Mother Nature and use this beautiful palette that's found in the great outdoors.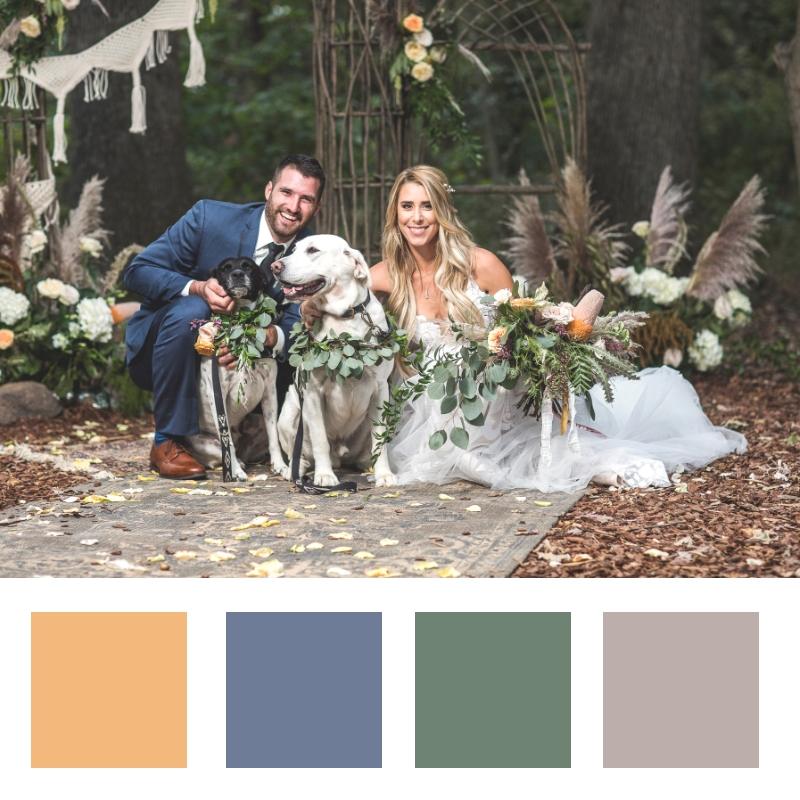 (photo credit: Ideal Impressions Photography, event design: Willow Design)
4. Dusty Rose
Pair blues with rich burgundies to create an elegant, inspired fall look.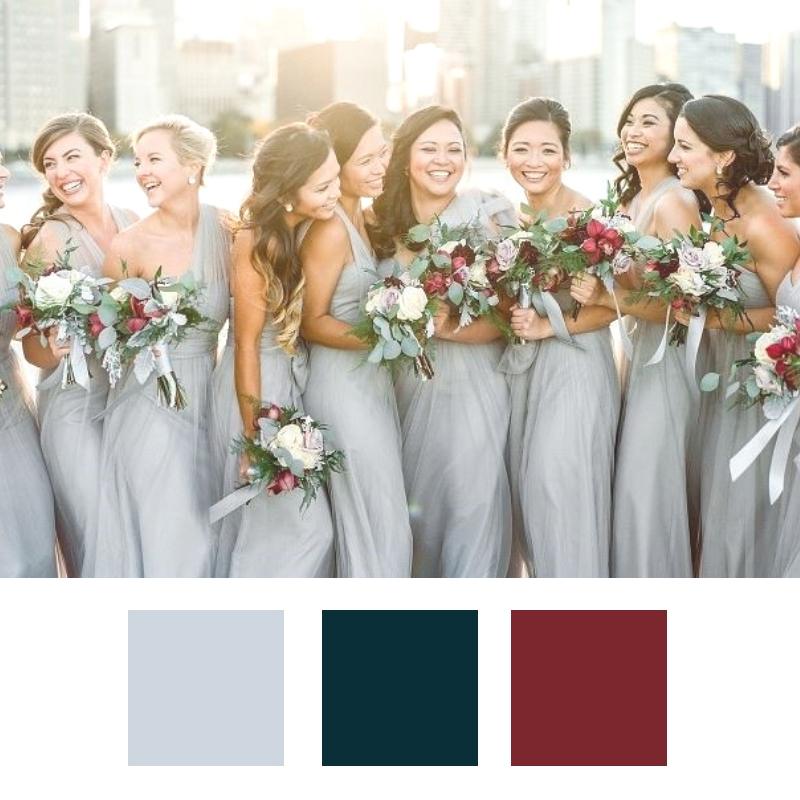 (photo credit: Britta Marie Photography, event planner: Big City Bride)
5. Understated Glam
Pair neutral colors with a hint of metallic for an understated glam look your guests won't soon forget.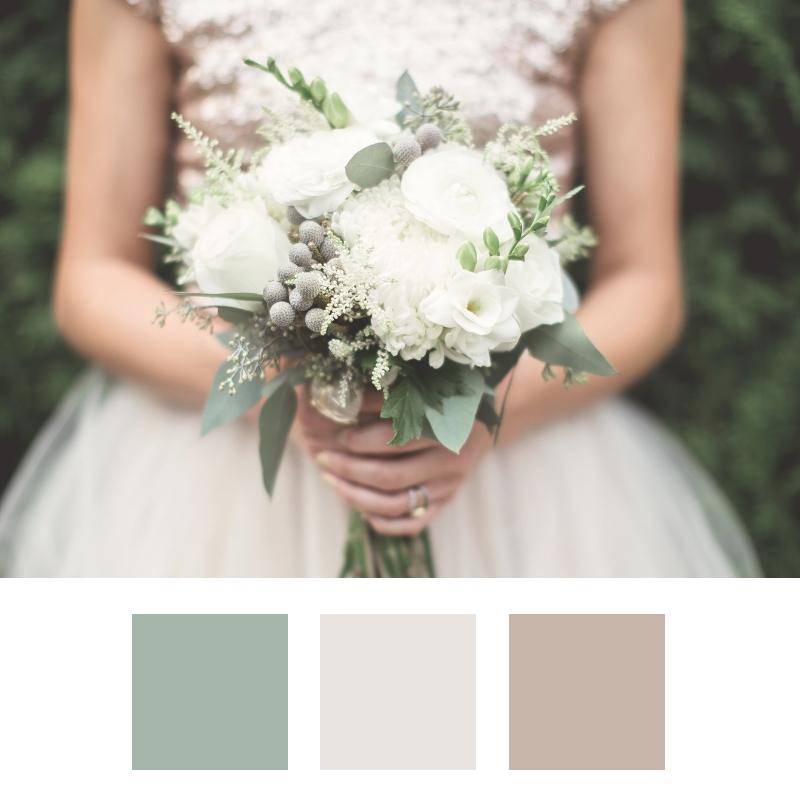 (floral: Mayfield Flowers)
6. Perfectly Peacock
You don't need to use peacock feathers to incorporate them into your Big Day. Use blues and greens thoughtfully throughout to give a stylish nod to the plumage.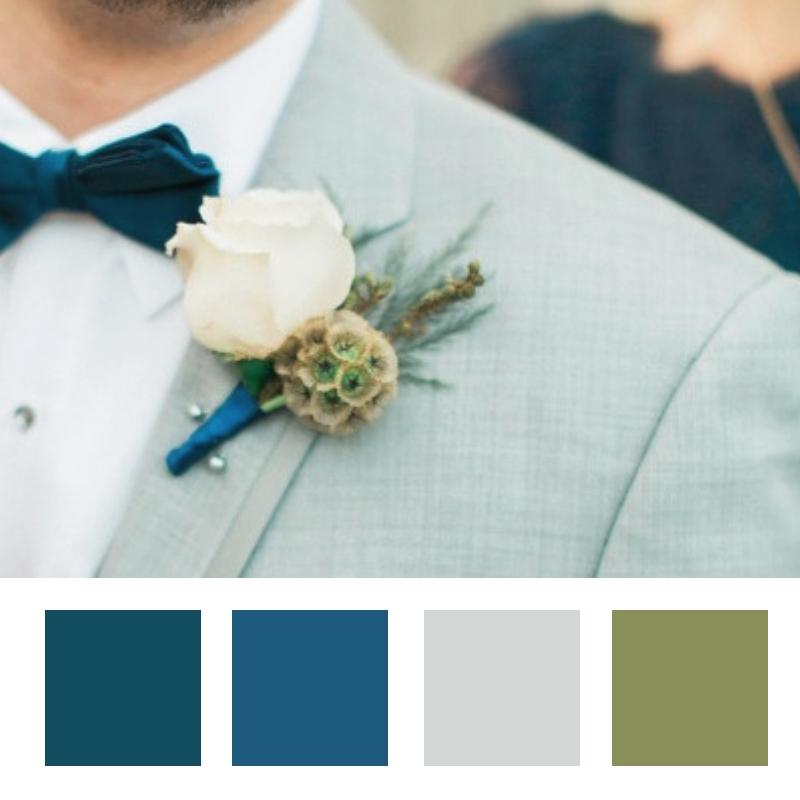 (photo credit: Caili Helsper Photography, floral: Kensington Florals and Events)
7. Rose Gold Shimmer
Want to keep the fall foliage inspired colors, but put your own twist on it? Bring in a touch of rose gold to create an updated look.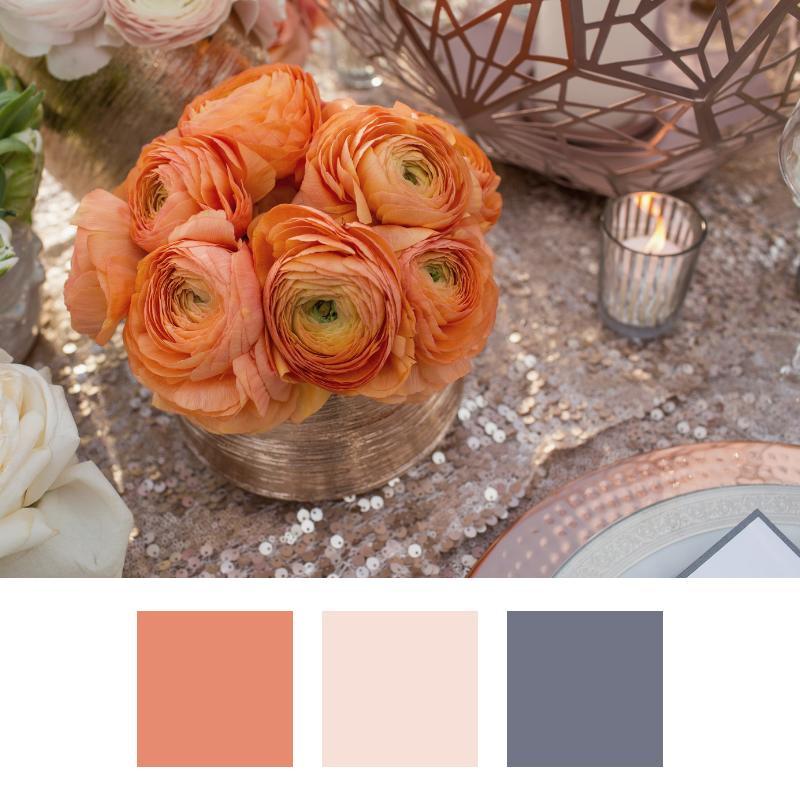 (photo credit: Salvatore Cincotta Photography, event planner: Effortless Events, floral: Avant Gardenia)
Can't get enough wedding advice? Head over to thecelebrationsociety.com to see more, or check out our post about everything you need to know before buying an engagement ring!