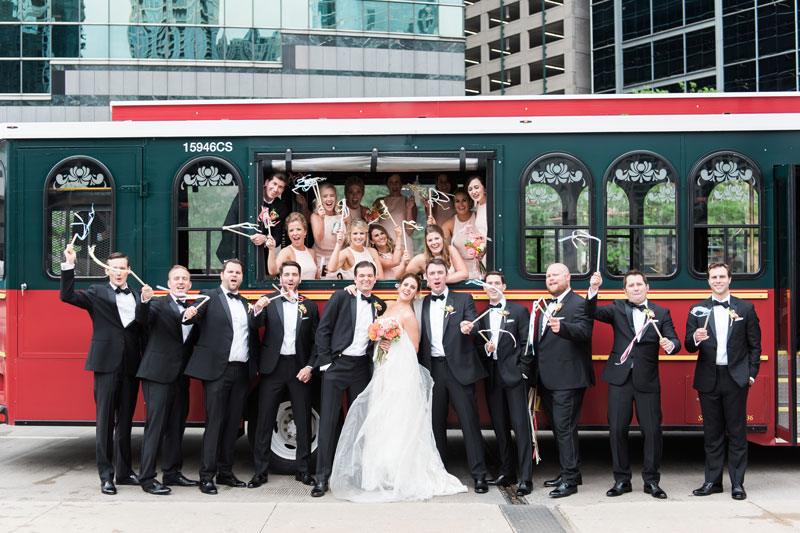 Think Beyond the Limo
One of our iconic Chicago Trolleys adds a classic touch to your wedding as a fun, creative way for you to get around town. Our trolleys fit up to 30 people (way more than a standard limo!) which means your whole wedding party can hop on and enjoy the fun. Don't forget about the pictures! One of our trolleys against the Chicago skyline makes for a perfect photo op with your new spouse.
Book in Advance
Typically, our trolleys book up fast, especially during Chicago's peak wedding months from April – October. We recommend booking your transportation at least three to six months before to ensure your date is not sold out.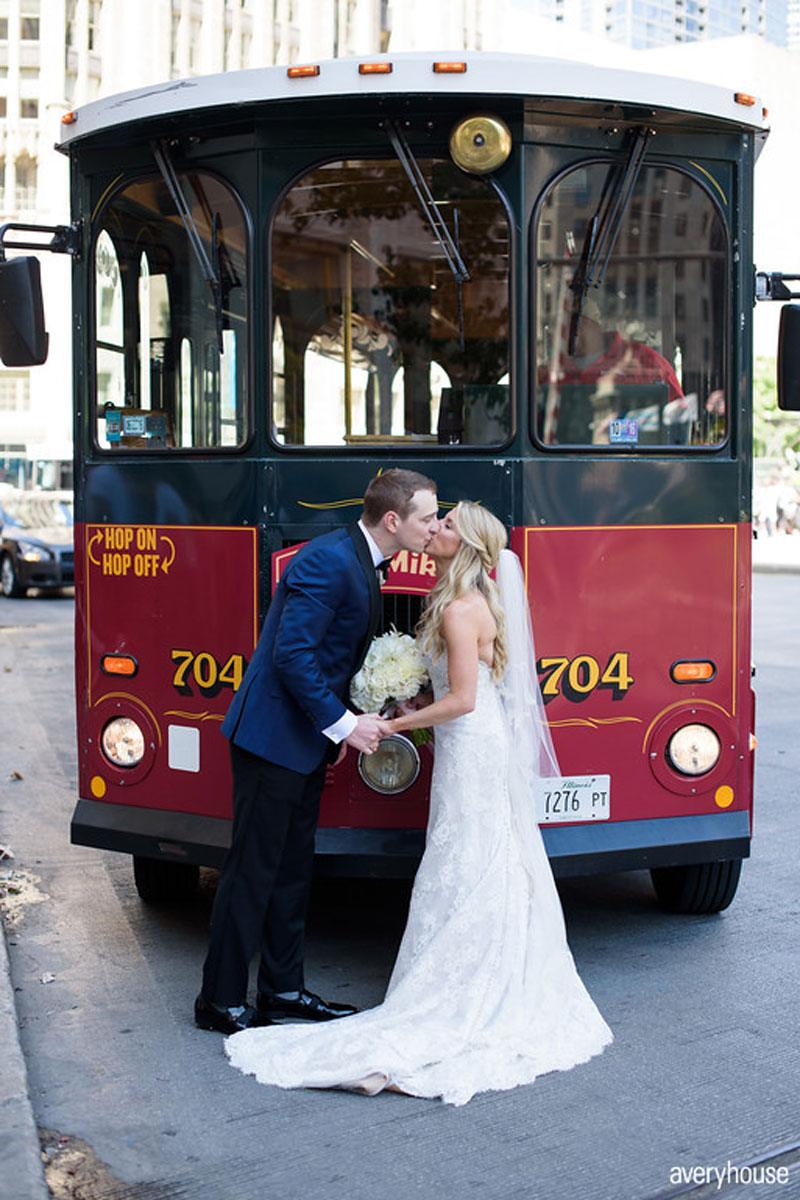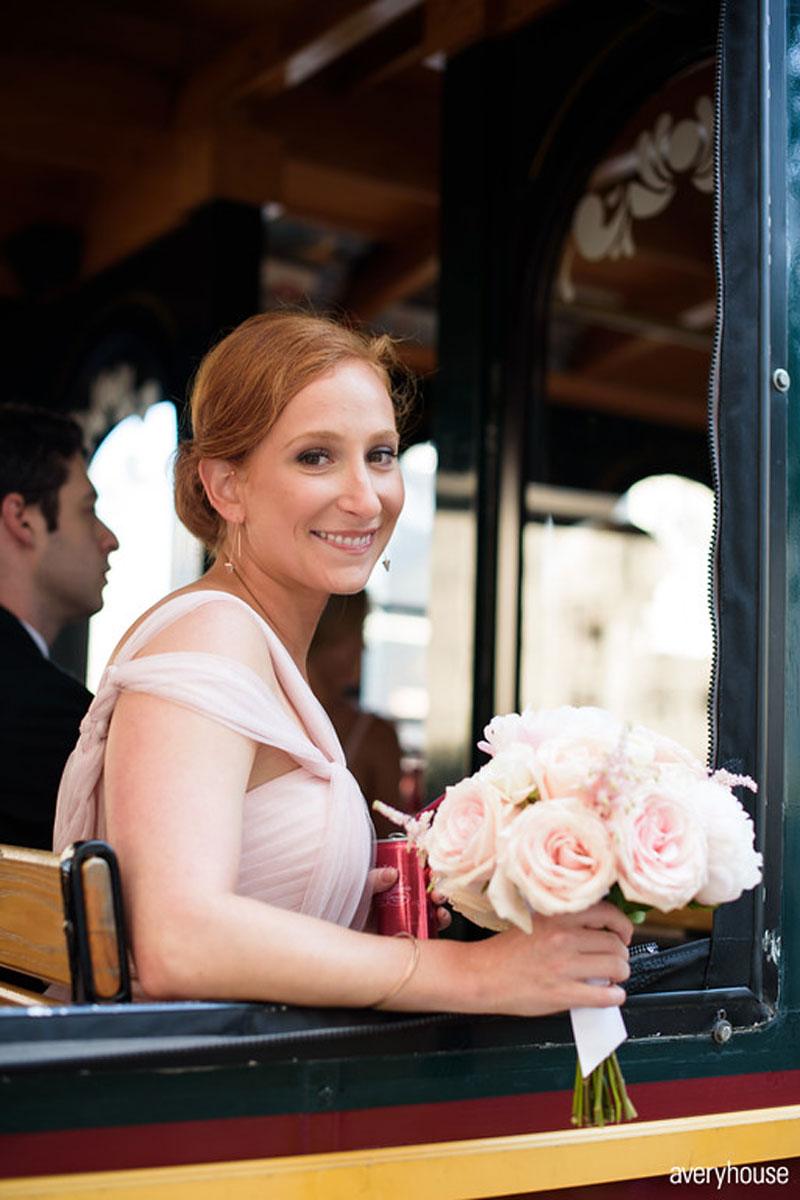 Create your Day of Timeline
Planning your Big Day down to the minute may sound daunting when you're still 6 months out, but you want to make sure you're booking enough time in the day for your transportation. Jot down a basic timeline (ceremony, pictures, cocktail hour, etc.) and use these details to determine how much rental time you'll need.
Give Yourself Cushion Time
While we're talking about the day-of timeline, be sure to build in a little extra time in your rental for the unexpected, such as traffic or extra picture stops (like hopping off at a your first date location to re-create the moment, now as spouses!).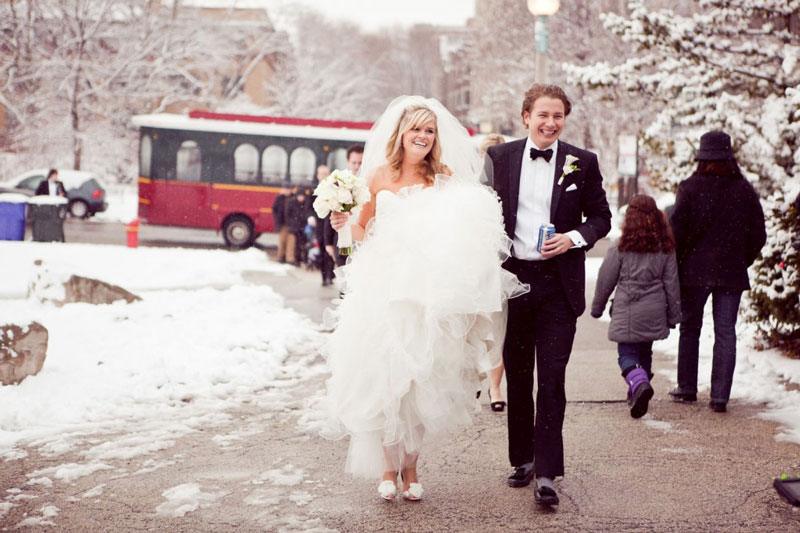 Make Day-Of Playlists
Don't worry about being the DJ on your wedding day! Make a playlist with your favorite songs—including ones that mean a lot to you as a couple, a few throwbacks, and maybe a few requests from the bridal party—and then set it and get back to the party! Our trolleys are equipped with AUX cords and sound systems!
Don't Forget to Decorate
Trolleys are photogenic all on their own, but if you want to add a personal touch you can name the trolley after you and your new spouse with our custom name plates. Some of our favorite ones have been of the couple's new last name, the wedding hashtag, or a name that has special significance in your family. Plus, this makes for a great photo op.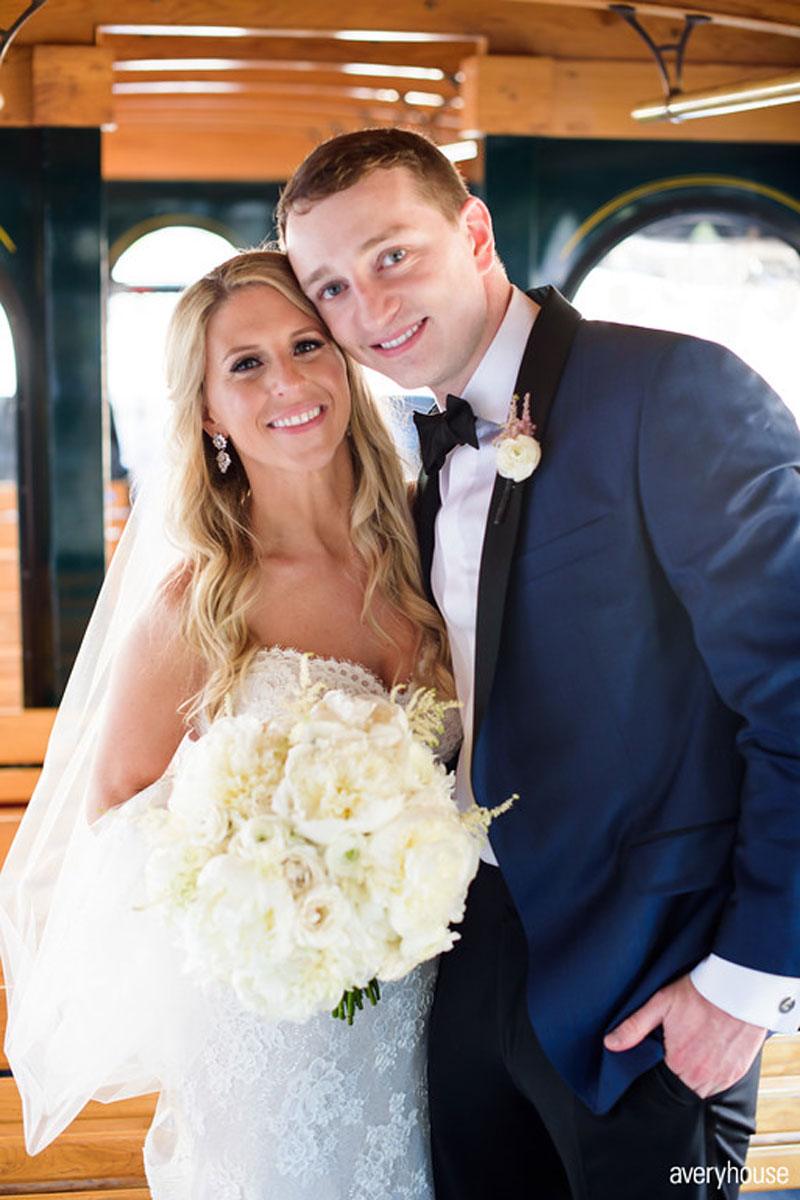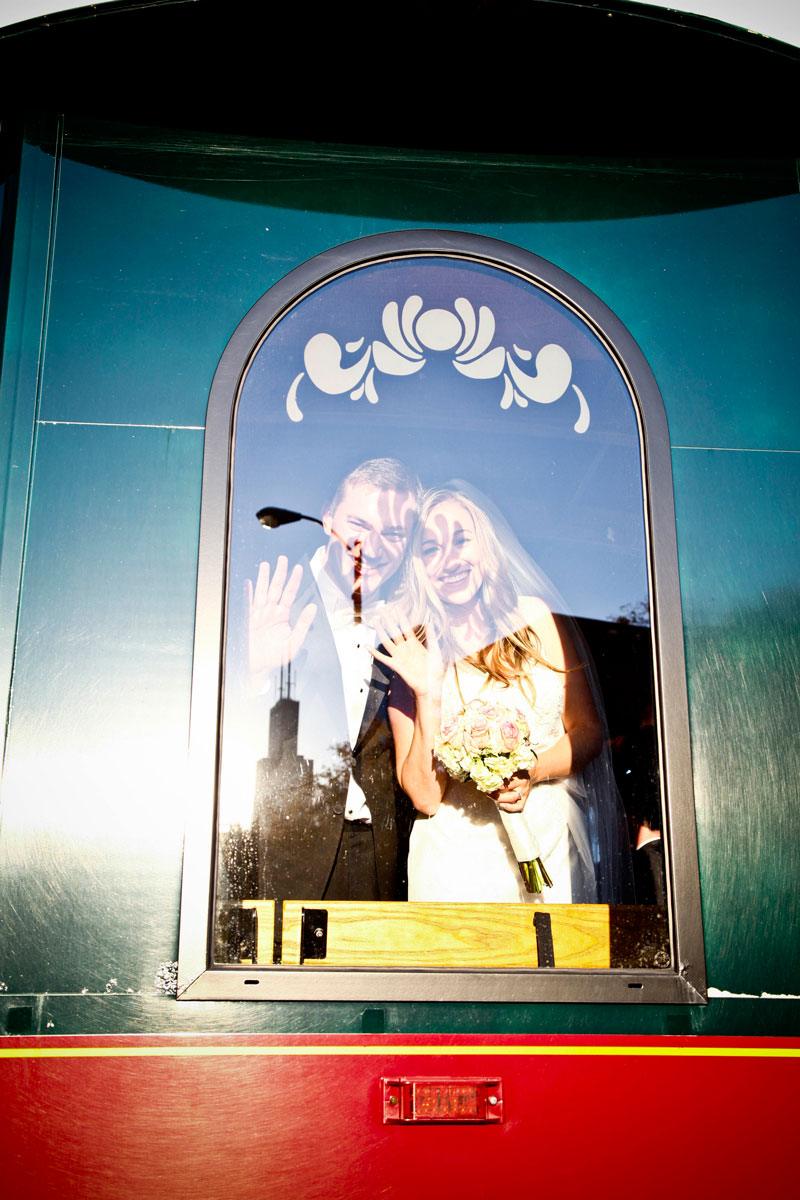 About Chicago Trolley & Double Decker Co.
"Started by three friends twenty-two years ago, Chicago Trolley & Double Decker Co. is the biggest tourism transportation company in the Midwest. We're committed to providing authentic experiences. We have forty trolleys and twenty-seven open-top double decker buses, and we employ over one hundred fifty tour guides and drivers. We sell more tour tickets and do more weddings, city tours, customized tours, pub crawls, corporate outings, and parades than any company in Chicago. Chicago is our only location and certainly our specialty!"
Can't get enough Real Weddings and Local Love Stories? Check out Sabrina + Angel's Latin-infused celebration or head over to chicagostyleweddings.com to see more!