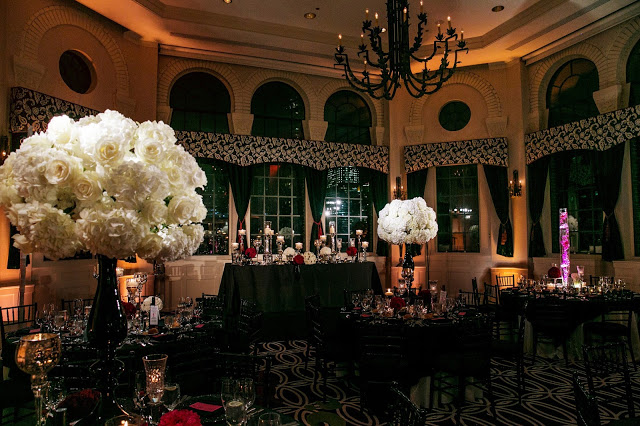 If you're a "go big or go home" couple, you'll no doubt be searching for ways to take your wedding guests' breath away at every turn. The good news? Extravagance doesn't necessarily mean a big budget if you know where to place your wedding dollars for maximum effect.
1. Dramatic Lighting Accents
If done correctly, lighting sets the mood and creates a magical setting for you and your guests. Candles in a variety of holders and heights is a subtle way to convey romance, but to make a big impact, look into special lighting techniques. Pin spotting, or highlighting small focal points with miniature spotlights, can transform an ordinary centerpiece or seating card table into an enchanting piece of art. You'll notice that the way you light your wedding will trickle over and enhance many other aspects of your wedding as well.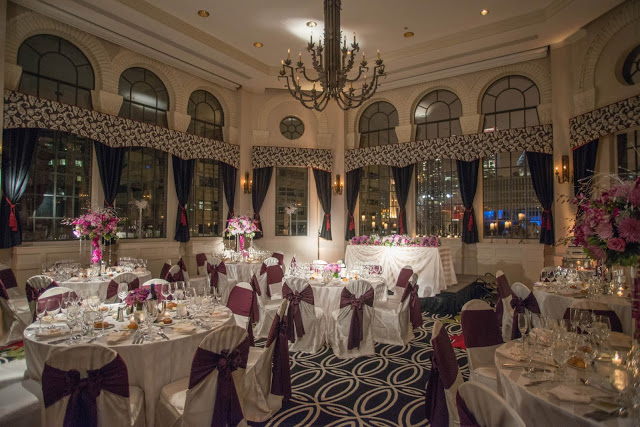 2. Colorful Atmosphere
The colors you choose set the tone for the rest of your wedding details. Trendy wedding color schemes vary by season, but always consider the style and atmosphere you want at your wedding. If you want a dramatic scene, then a dark or jewel-tone palette, like ruby red and black or emerald and gold, is a better choice than pastels.

3. Outside-the-Box Dance Floor
The dance floor is an essential element at every wedding, and you have the opportunity to transform this blank canvas into a stage. A gold-tinted, mirrored dance floor with lights above will entice your guests to get up and dance. You can also ask your DJ about the different dance floor tiles available, as well as the best way to light the area. Get your florist involved as well to incorporate your wedding day blooms into the design.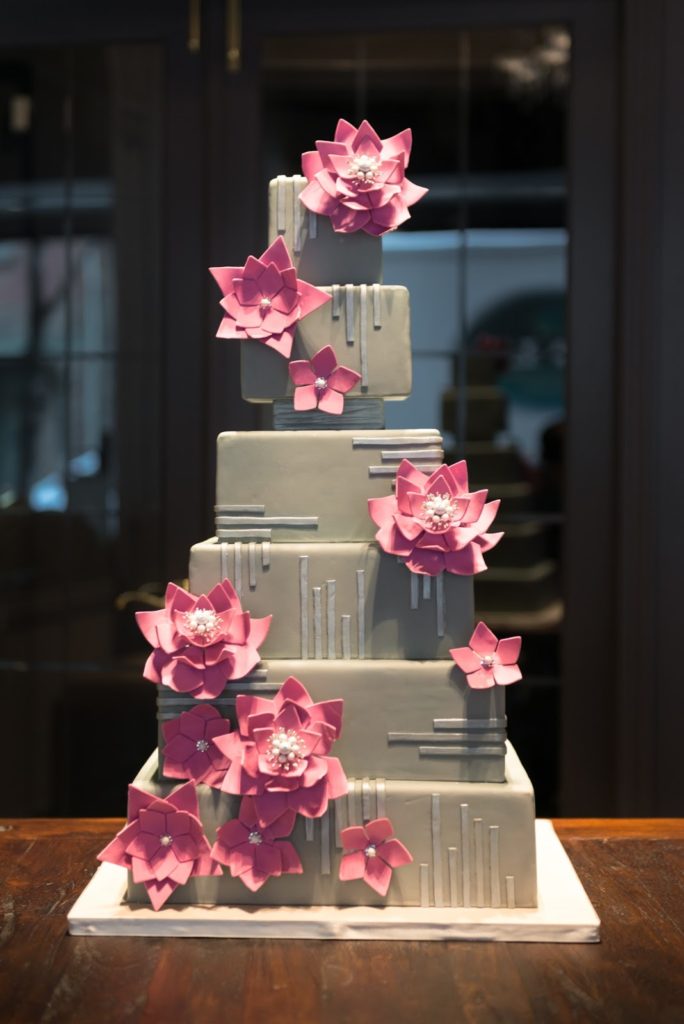 4. A Towering Statement Cake
The wedding cake is the staple of any wedding and a great way to make your guests' jaws drop. Take this opportunity to show off every remarkable and delicious detail with intricate patterns, geometrics or metallics. For a more budget-friendly option, consider decking out your cake in a cascade of florals that match the centerpieces and lighting the display with pin spotting.
5. Upgraded Evening Snack
Evening snacks are a fun way to refresh your wedding guests after a long night of dancing in your honor. Comfort foods are popular choices, but think about taking them a step further with a drink pairing. Boozey milkshakes and french fries or a craft beer and pretzel pairing will leave that final lasting impression with your guests.