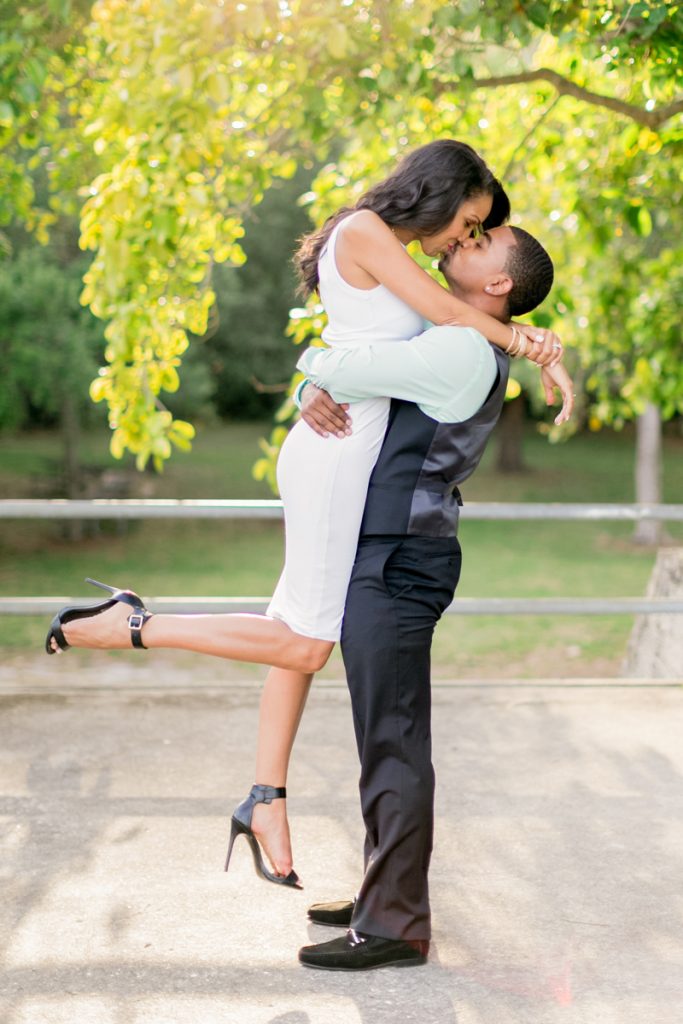 5 Tips to Looking Great in Any Photo
Unless you're a world-renowned supermodel or an A-List actress, chances are you're not used to being in front of a camera. You don't spend your days jet-setting from photo shoot to photo shoot, and other than the daily glimpse of your Facebook profile picture, you don't spend time studying photos of yourself, noting which angles work best and what lighting is most complimentary.
Now that you're engaged, you and your spouse-to-be are the center of attention, which means you'll be posing for dozens of photos leading up to the big day! This is the time to be confident and make the most of every moment, looking your very best every time that shutter snaps! Here are a few tips to help you get prepped.
Comfort is Key: This might seem like a no-brainer, but the more comfortable you're feeling, the more comfortable you'll appear in photos! If you're a glamour girl who doesn't leave the house without her stilettos, bring along a pair of flats if you're taking photos in multiple spots. Otherwise, the discomfort you're feeling will start to show through your facial expressions. Also, don't forget to dress for the weather! If you're planning an outdoor engagement session during the fall, for instance, bring along your warm coat so you can wear it in between shots.
Primp & Polish: Fresh, natural skin always looks better on camera, so opt for a matte powder or foundation that doesn't contain any minerals or sparkles. And, unless you're going to be shooting in the sun for a long period of time, skip the sunscreen, as it may create a washed out effect on camera. Last, but certainly not least, give your nails some extra love prior to your session. You want that engagement ring to look extra snazzy, don't you?
Consider Color: The right hues can bring out your best features and enhance your natural coloring and complexion. Pops of color are perfect, but stay away from super busy prints and patterns. The photographer will want to focus on you and too much distraction can take away from the most important parts of the photo! A pro tip? Consider wearing a color that brings out your eyes!
Focus on Fashion: It's important to put your best fashion foot forward, but try to avoid buying a brand new outfit before taking your photos. When you haven't had time to get to know the outfit and love it, you might not like the way it looks in your photos. Aim for your favorite dress or that top you always get compliments on. The same goes for haircuts! When it doubt, wear something that never fails to make you feel fabulous.
The Most Important Tip? Be yourself! It might sound cheesy or cliché, but you'll look best in photos when you're happy and enjoying every moment. Remember — you're getting married to the love of your life. And nothing is more beautiful than that!