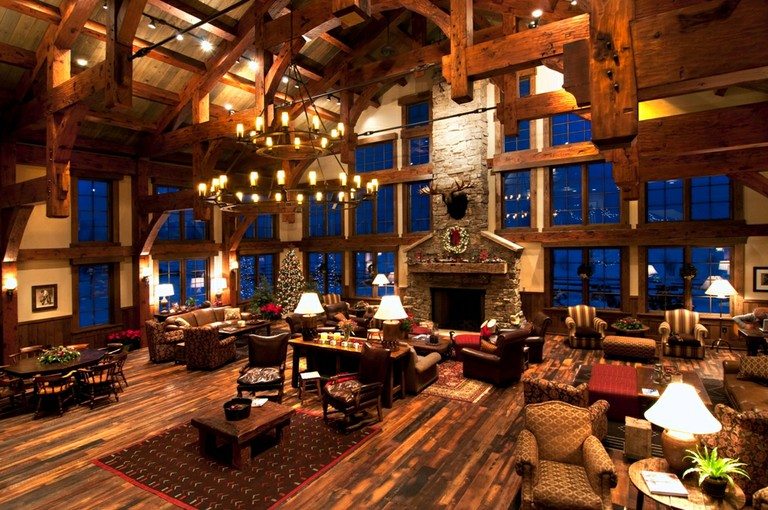 5 Reasons to Honeymoon on a Dude Ranch
The beach is so yesterday. If you've already been there and done that, celebrate your union on a dude ranch. Couples looking for a honeymoon alternative will have their breath taken away at Vista Verde Luxury Dude Ranch in Steamboat Springs, Colorado. This all-inclusive ranch sits at an elevation of 7,500 feet and is surrounded by mountains on all sides. Best of all, you don't need to worry about reapplying sunscreen every two hours!
1. Accommodations. Vista Verde's cabins are perfectly rustic, with every amenity you would find in a four star hotel. A wood-burning fireplace is prepared to light with your arrival next to a cozy sitting area to snuggle with a bottle of wine from the fully stocked fridge in the room. Surrounded by mountains, sit back and enjoy the view!
2. Outdoors adventure. This working ranch has 97 horses that provide rides, help wrangle cattle and teach horsemanship for guests. In the summer months, guests and honeymooners are treated to a wide variety of options including horse programs, fly fishing, mountain biking, rock climbing, hiking, paddle boarding and more! If you arrive in the fall, you can be a true wrangler and help bring the cattle in from the mountains. There's also yoga in the wild and relaxing massages to keep you centered and ready for the next adventure.
3. Snow fun. The snow is the real attraction in the winter months, but it's nothing like the snow in Chicago! It is soft and airy, not wet and heavy. Each morning and night, guides will ask what you would like to do on that day. You can choose from different types of cross country skiing, fat tire biking, tubing, snowshoeing, sleigh rides and even dog sledding. Backcountry skiing is one of our favorites. This type of cross-country skiing will take you up into the mountains to explore and see some of the most beautiful scenery and nature. Take a full day skiing and the chef can make you gourmet sack lunches to pack with you. Not to worry, the guides are well equipped for emergencies — being in the wilderness; you never know what can happen. Stop to take a break and build a fire with a breathtaking view of the mountains. It is so peaceful being surrounded by such beauty.
4. All-inclusive gourmet dining. Meals at the lodge will always amazing. Enjoy sitting with other guests from all over the world and share adventure stories. Meet newlyweds and married couples who had been coming to Vista Verde for 20 years. The chef will take any dietary restrictions as well as requests for guests. Your meals will be cooked to perfection. You can even take a cooking class with the chef and learn some of their secrets to prep you for your first meals as a married couple.
5. Outdoor hot tub. After an event-filled day in the snow and sun, relax with a glass of wine overlooking the mountains. There's something about a bottle of wine, a serene environment, and stars in the sky to make romance.