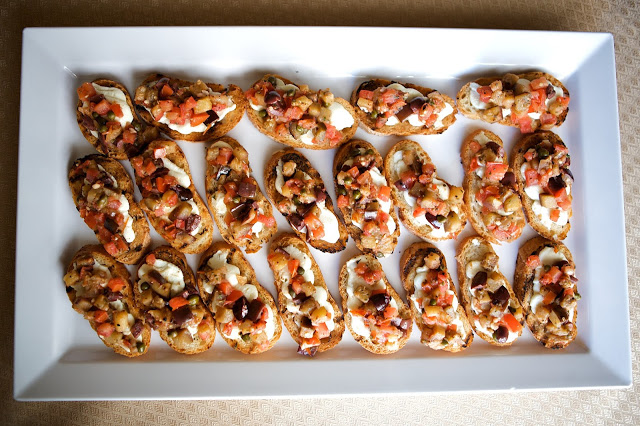 Choosing a caterer is one of the toughest decisions you and your soon-to-be partner will make while planning your wedding, so it's not uncommon for a few hurdles to arise.
What should we put on the menu? How do we work around your cousin's allergies? Are we sure everyone will like what we serve?
The sign of a great caterer is that they take all of your concerns into consideration and work with you to deliver the perfect bites you've been dreaming of. Another sign of a great caterer? They know that as far as weddings go, food isn't just limited to the reception. We teamed up with the culinary experts at
Blue Plate Catering
and came up with some out-of-the-box ways to incorporate food into your wedding.
On Your Wedding Day
Getting Ready Food.  Eating while you prep for your Big Day is not something to leave unplanned. Last minute trips to grab snacks can lead to stress and other wedding no-no's. Blue Plate recommends investing in "good for you food", since weddings days are long and it's best to start off right. Think mini sandwiches (such as Hooks Cheddar and Apricot Jam on Herb Biscuits), easy to eat trendy toasts (such as Toasted Ficelle Topped with Avocado Slices, Crumbled Feta Cheese and Fresh Pomegranate Seeds) house made chips (not greasy, bagged, or store bought), fresh salads, and fun sweets for those much needed sugar rushes.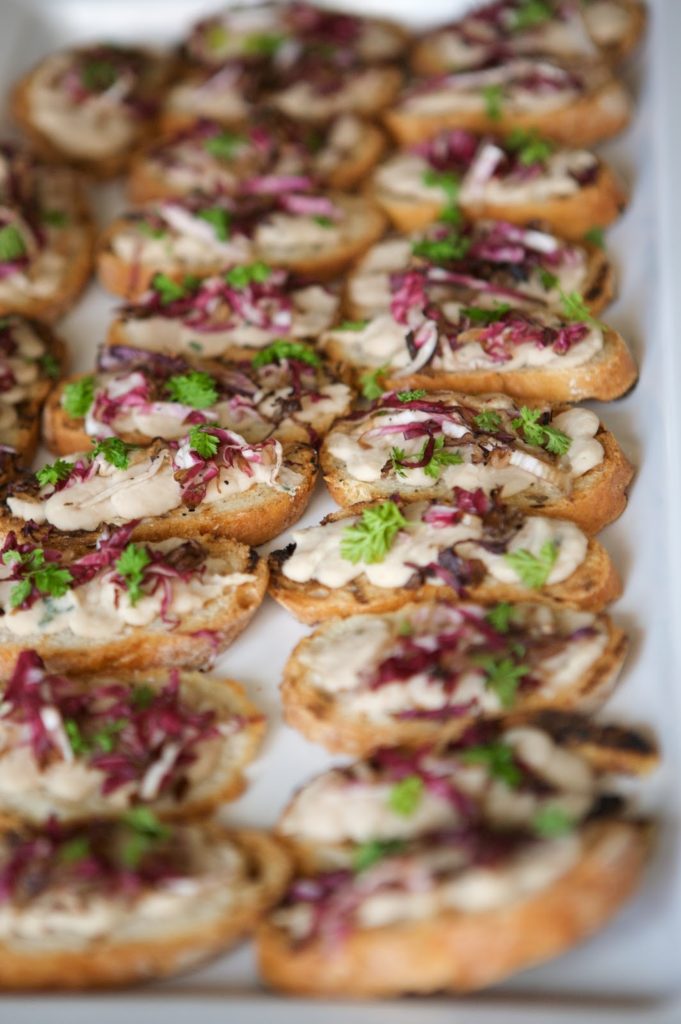 Pre-Ceremony Drink.
Whether you're looking for a way to calm your jitters or start the day toasting with your closest family and friends, your caterer can also provide a themed pre-ceremony for your wedding party.
Blue Plate
suggests ordering this along with your Getting Ready Food, so it is ready to go when you are.
 Midnight Snacks. Serving a snack towards the end of the reception has become very popular with today's brides & grooms. While many tend to gravitate towards comfort food favorites like cheese fries and mini-burgers, it's an equally good idea to have your caterer create something unexpected, such as Korean Style Fries Topped with Kimchi, Scallions and a Spicy Mayo Drizzle or Sriracha Honey Chicken and Waffle Tacos.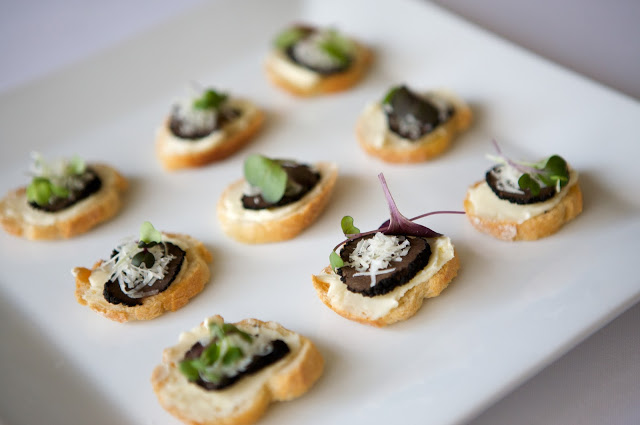 Treats to Take Home. 
As a thank you to your guests who have traveled near & far,
Blue Plate
recommends working with your caterer to make treats for your hotel gift bags
.
Monogrammed cookies, regional delights (such as Chicago-style popcorn), and personalized chocolate truffles are just a few sweet options. Letting your guests take a little piece of your wedding home with them is a perfectly simple way to let them know you appreciate them coming to celebrate with you.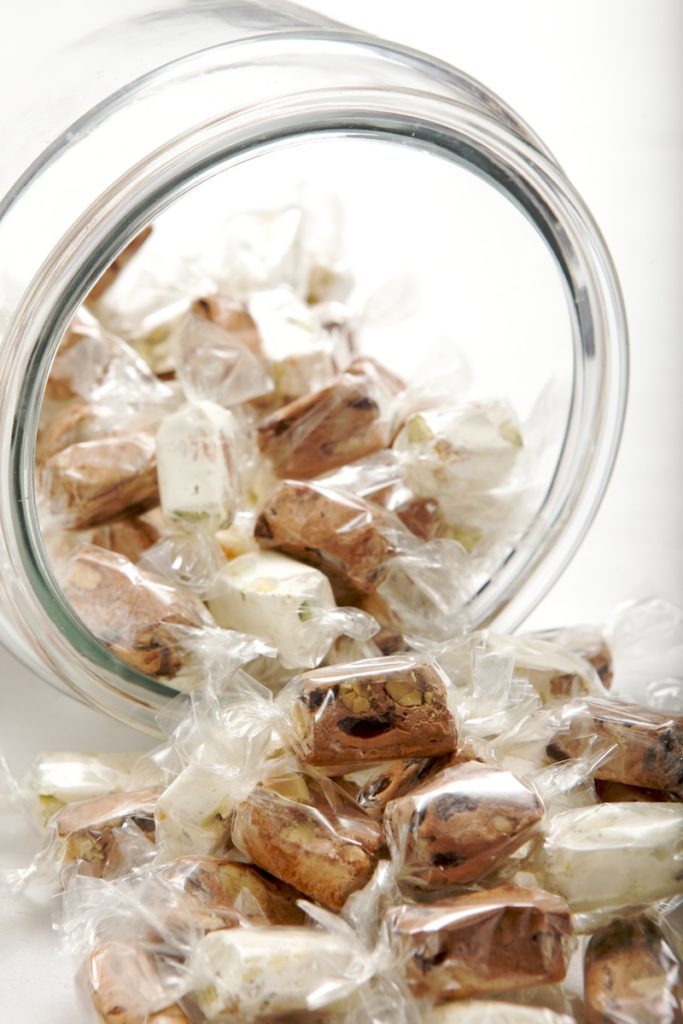 After Your Wedding Day
Just because your wedding is over doesn't mean the culinary fun has to stop! When it comes to wedding food, one of
Blue Plate
's favorite ideas doesn't even take place on your Big Day.
First-Anniversary Dinners
made by your wedding caterer are a perfect way to commemorate your nuptials. Have the chef who served your wedding food recreate the magic of your wedding by cooking up your wedding menu, made for two. Whether they're savory or sweet, reliving the delicious bites you and your partner got to eat after saying "I do" is sure to be an incomparably special experience.
***
Blue Plate Catering is Chicago's premier catering destination, founded over 30 years ago by CEO Jim Horan. Blue Plate Catering's team is dedicated to turning wedding dreams into reality through impeccable service and seasonal custom menus designed to fit your vision and style. Voted Chicago's Best Caterer, we have earned numerous awards and accolades for food quality, service, presentation and more. For more information, visit www.blueplatechicago.com. 
Want more tips from our amazing team of vendors? Head over to chicagostyleweddings.com to browse our collection of expert advice!