The experts at Kathryn's Bridal share a few tips on how to say "yes" to your dress and never look back.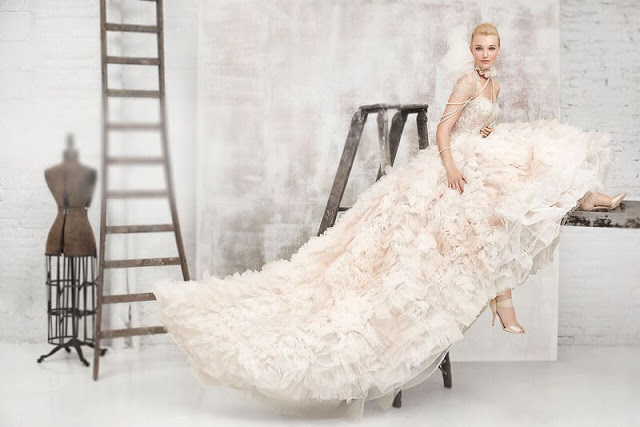 We love helping our brides find the dress of their dreams for the most important day of their life. We love the emotions! We love celebrating love!
So, imagine how our hearts sink to the floor when a bride questions or regrets their gown choice.  This syndrome is called buyer's remorse. It doesn't happen often, but when it does, our hearts break along with the bride's. This sad condition of extreme regret is easily preventable thanks to our four simple rules for brides that have purchased a gown.
1.  Stop Shopping.
Don't tempt yourself by continuing to shop for other dresses. Selecting a wedding gown is like an engagement- it's a commitment. There are an infinite number of gowns to choose from, but you've already said "yes", so stop looking! Love your dress and be committed by not shopping or looking around for alternatives.
2.  Look at Your Photographs.
Remember the heightened emotions you felt when everyone present cheered you on and declared their love for your dress? Were your family and friends lying to you when they said you look beautiful? Of course they were being truthful and supported your choice! Relive that feeling of love in your photographs on a daily basis.
      3. Play the Waiting Game like a Winner.
!     We know how frustrating it is to wait months for your dress to arrive. Patience is a virtue few of us possess. But, we assure you that patiently waiting is what you must do to distract yourself. In our experience, this is the perfect time to begin working on the embellishments for your gown including accessories, makeup, and even fitness. Be devoted to looking your very best in the dress and you will feel like the winner you truly are.
4.   4. Don't Second-Guess Yourself.
      There is a genuine, joyful reason you selected your dress. You felt amazing, you looked beautiful, it was within your budget, and your support team loved you in it. Part of the fun of the process is getting caught up in the emotions and exhilaration. Would you have been as excited to accept your fiancé's proposal if you had to sleep on it?  Don't second-guess yourself by reexamining your choice; instead, be faithful to your dress!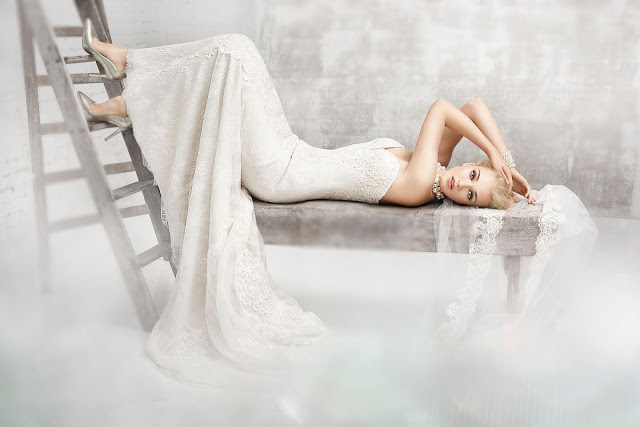 Any Last Tips?
Envision the moment you saw it for the first time and how your heart fluttered with anticipation. Dream about that very first look in the mirror and the sense of excitement of those who witnessed that euphoric smile on your face. Remember that the actual dress you will wear will be so much better than sample because it will be properly sized and brand new!
It's also important for brides to be aware that the process of shopping for a wedding dress has been affected by social media and television. Shows devoted to the hunt for the perfect wedding dress have resulted in misconceptions about how brides should feel in their dresses. This can make loving your dress a stressful ordeal full of endless options and doubt rather than the amazing and exciting experience that it should be!
So rather than allowing yourself to suffer from buyer's remorse, commit yourself to observing our four rules and continue to love your dress and live happily ever after!
Want more tips from our arsenal of wedding experts? Head over to chicagostyleweddings.com and see what our vendors have to say!